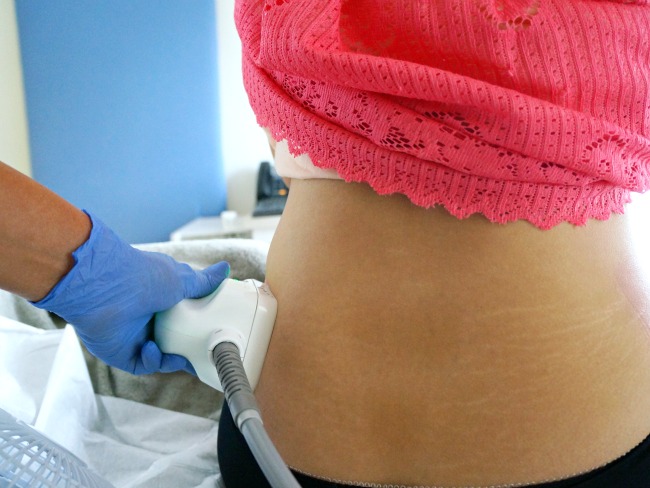 Your Best Self
Is truSculpt worth it? Review with before and after pictures
I've gotten hooked on a couple of amazing treatments at CosmetiCare as a CosmetiCare mom. First, there was the Botox, then the Juvéderm, and of course, the HydraFacial. So of course, I just kept going and I found the next hidden treasure in their myriad of procedures – truSculpt!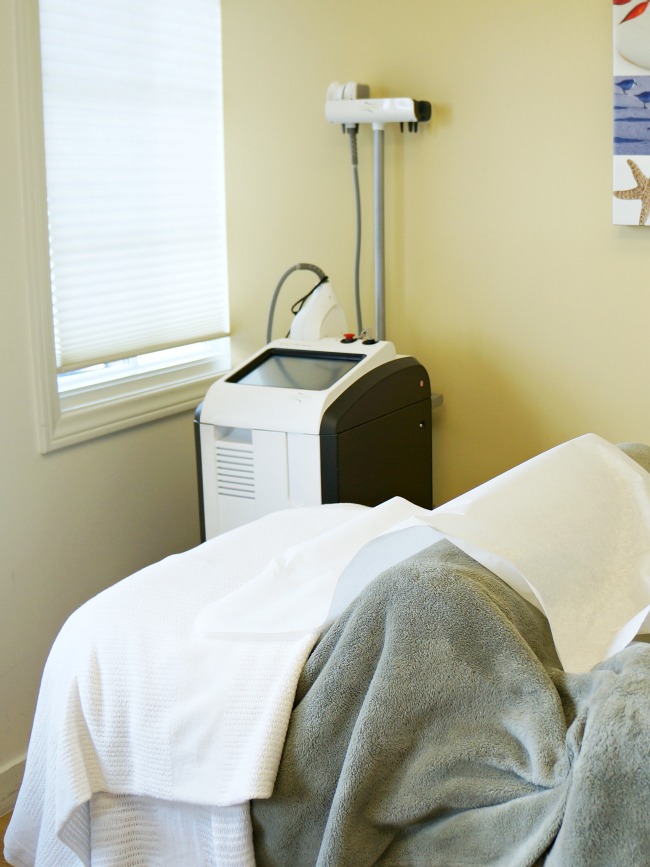 Trusculpt is a non-invasive and non-surgical procedure that makes use of Radio Frequency (RF) technology for body contouring, body sculpting, fat reduction and cellulite removal. Designed to address problem areas like the thighs, abdomen, buttocks, and flanks, this treatment works for all types of skin. TruSculpt is an FDA-approved procedure.
I had no idea what truSculpt was before becoming a CosmetiCare mom. It was during a reception at the medspa that I came across it as I looked through their before and after pictures books. I saw a couple of truSculpt procedure photos and I was intrigued. So I read up on it and that was that. I needed to see for myself if it would work.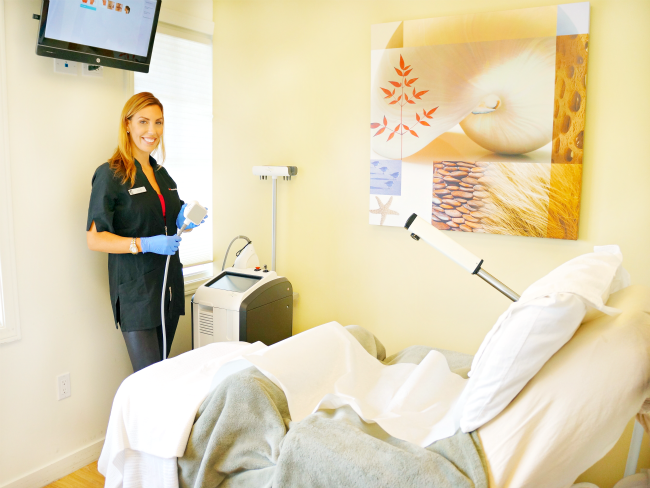 I met with Lisa McCoy for a consultation to see if it was something that my body would see results from. Then came the weigh-in. To become a candidate for truSculpt, one must have a bmi of 30 or less. After that, I settled in to their super comfy chair and got myself ready for permanent fat loss.
With

RF

technology, TruSculpt makes use of comfortable and tolerable heat that emits from the

handpiece

that an

esthetician

carefully applies on the treated area. This heat will work to break down the fatty tissues and may be adjusted according to the patient's comfort level.
Every patient is allotted three sessions, scheduled about two weeks apart. Each session will have eight imprints on the desired spots for four minutes each. In total, it takes less than an hour for each session, and you can go resume normal activity right after each session. There is no down-time.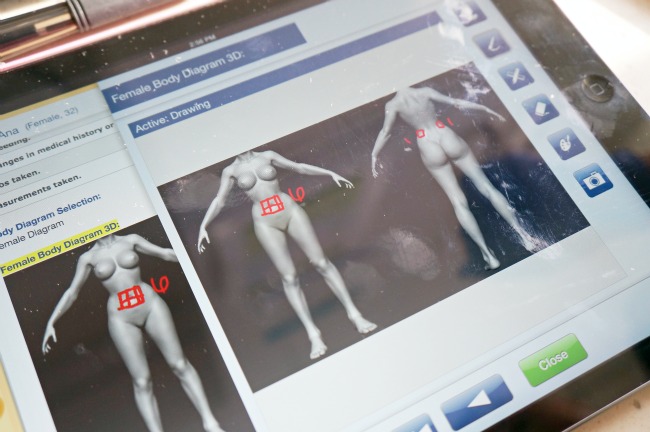 The wand is small, measuring about 3″ x 3″, and it gets hot. I'm talking about 114ºF to 116ºF. Each patient has control over just how hot you want the wand and Lisa places a fan by the wand to help cool off. In all honesty, it still gets crazy hot. Super duper crazy hot. And while 114ºF is a great starting point, I highly suggest you suck it up and go as high as you can. After all, you're spending some serious money on this procedure, and you want to see maximum results.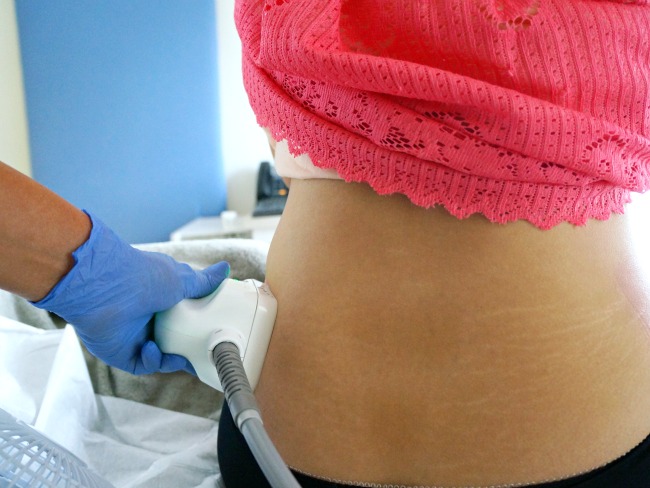 I found that a big no-no was drinking coffee before the procedure. Turns out, caffeine will make you sweat more. And the heat from the wand? Well it makes you sweat under the wand.. and that, my friends, is not good. It makes it burn even more. So when you go in for your truSculpt procedure – DO NOT DRINK COFFEE.
After each procedure, your skin will be red. No biggie – it will go away. It might be a little tender, but it won't burn. It'll look worse than it feels.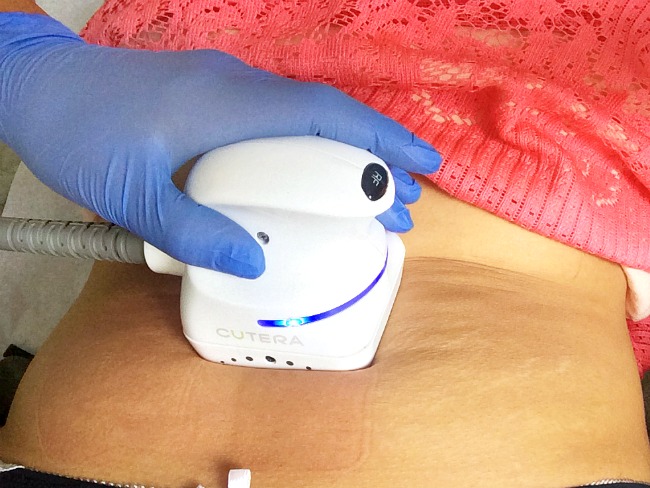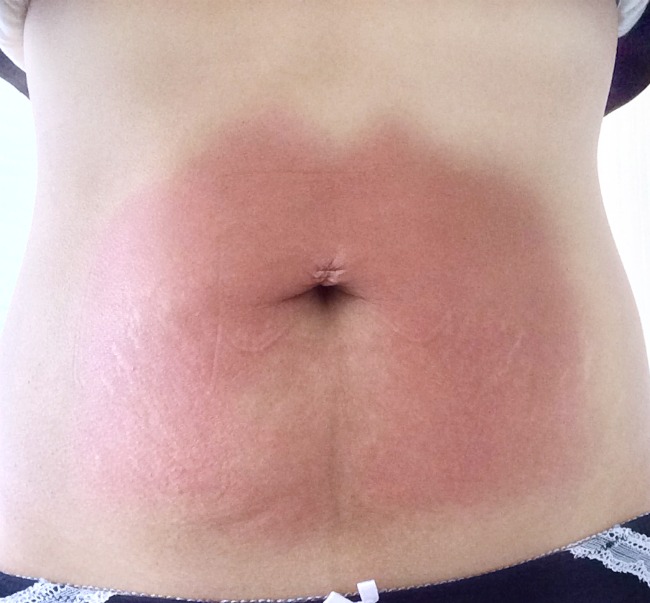 In the weeks doing the truSculpt treatment, I kept my Bikram yoga schedule (four to five times a week) and my vegetarian diet. I also upped my water intake so that the fat cells would go through my lymphatic system quicker.
In the end… was it worth it? Heck yeah!!! And I have visual proof to show you: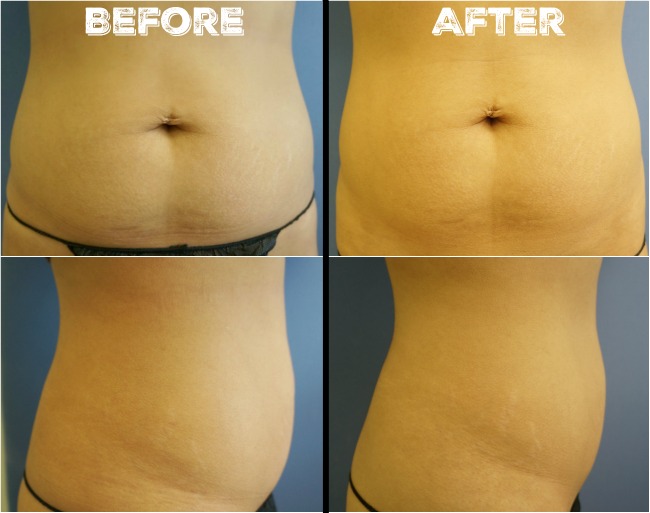 Yes, it hurt… but it got the job done. I had to consistently distract myself by watching "House of Cards" on their TV, chatting with Lisa (my favorite part about the visit) and looking out into the marina. I did my best to ignore the machine as the temperature went up. My body was constantly feeling tickly as the wand got hotter and hotter, and more than once I wanted to tell Lisa to stop… but I didn't. I hung in there and I got some major results that I wasn't getting from just my Bikram yoga sessions and diet.
Going by the numbers, here are my before and after truSculpt measurements

I can't believe it… truSculpt worked!!! My pants fit so much better. In fact, I had purchased these leggings that I could fit into, but had to have a super blousy shirt over it to cover the bulge of that ugly tummy that I got after weighing 200 pounds with each pregnancy. Now, I wear those pants with the blousy shirt, but I know that if I wanted to, I could easily wear it with a tight fitting shirt and it would work just as well because the pants fit amazingly.
truSculpt not only gave me permanent fat loss (not weight loss) but it also tightened my skin. It is amazing, and I would love to go back for a second round. Maybe next year!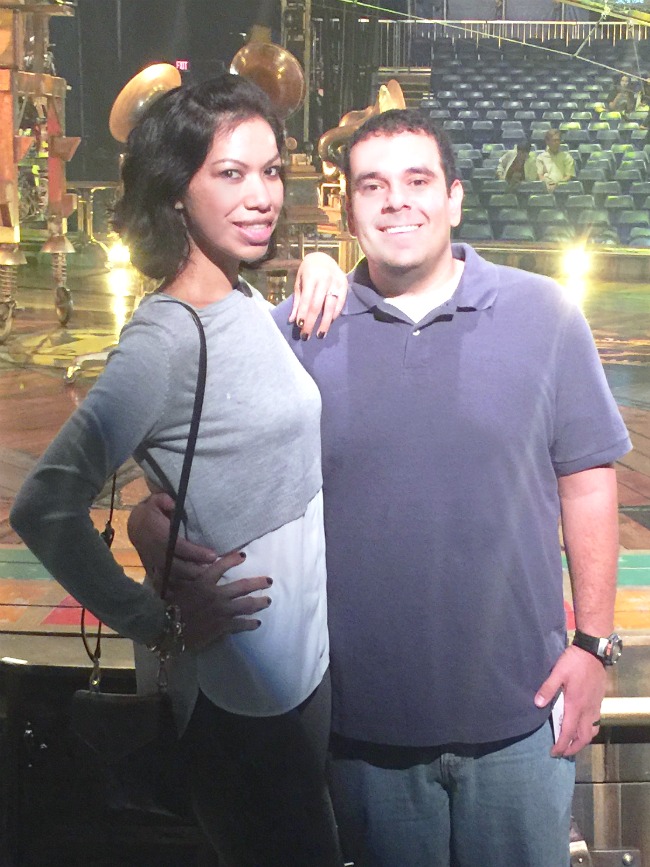 If you're Southern California, I cannot say enough about visiting CosmetiCare. They have an amazing group of people that are really honest, recommend only the best procedures, and the results are always amazing. Two big thumbs up for this medspa!
Check out the other procedures I've had done at CosmetiCare:
CosmetiCare
1101 Bayside Drive, Suite 100
Corona Del Mar, CA 92625
949.537.2368
cosmeticare.com
This is not a sponsored post in partnership with CosmetiCare. All thoughts and ideas remain my own.
Originally published on December 26, 2015. Last Updated on February 27, 2019 by Pattie Cordova