Book our creative flexible event space in Old Towne Orange!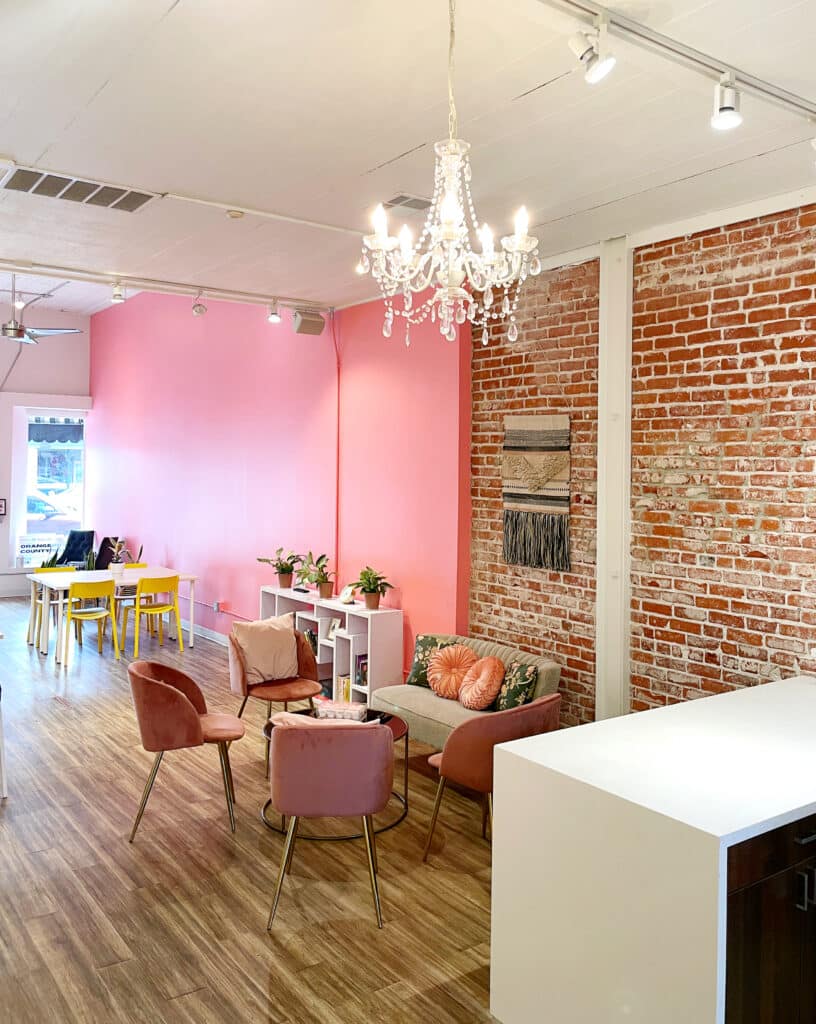 LMVL.club was created and designed with our community in mind. 950 square feet space, accommodates 40 comfortably.
We want this space to be a creative space for our amazing content creator friends. Maybe you need some good lighting for some product shots. Maybe it's a space for you to create your Instagram reels and TikTok videos? Maybe it's a space where you meet us for "office hours" and we talk all things digital marketing?
Let us know if you're interested in partnering with us for an upcoming event! Our space is located at 146 S. Glassell, Orange, CA 92866.
xox,
Pattie and Stephanie
LMVL.Club Calendar
Click to see our current availability: LMVL.club events calendar . Events marked "Tentative" are still available as the potential client has not secured their space with a deposit.
Book our Creative Flexible Event Space
Email us at So[email protected] to add your event to our venue schedule. Please note that your event is not confirmed with us until a deposit is made to hold your spot.
Click the button above, or send us an email including the following information:
Name:
Phone Number:
Date needed:
Set-up starting at:
Event start time
Event end time:
Clean-up ending at:
Event type:
Hourly rental rate:
All rental fees listed below are subject to change due to time of year, number of attendees, and hours of events, or at the discretion of Cordova Media Group LLC.
Cleaning fee:
$50 cleaning fee is added to all events with more than four attendees.
Store Takeover
Do you own a small retail business? Take over half of our store, plus the outside area for a discounted price!
This store takeover option is ONLY available for businesses that sell a product. No food vendors. This special reduced rate is only available Saturday or Sunday.
Cost: $450 + $50 cleaning fee for a total of eight hours
Send us an email to get started: [email protected].
Co-working
Join us to co-work in our event space! Access is open seven days a week, barring privately scheduled events.
Monthly rate (flex desks):
Daily rate:
Amenities
• ADA bathroom
• Full-size Refrigerator
• Kitchenette (sink, microwave, Keurig, Nespresso, electric tea kettle, water cooler)
• 5G WiFi
• One assigned parking space
• Six 4'x2' Tables
• Two 4'x2′ Folding Tables with pink table covers
• 16 Chairs
• Beige Settee (seats two)
• Four pink velvet chairs
• Two blue soft velvet chairs
• Two gray soft velvet chairs
• Two gray bar stools
• Gold Metal Arch Backdrop (included with rentals)
• Sound System with Alexa
• Free public parking
• Wheelchair Accessible
• A/C and heater
Add-ons available:
• Projector
• Apple TV
• Speakers + Microphone
• Ring Light
• Gimble
• Overhead Tripod
• Tripods for Camera or Phones
• Photo Studio Light Box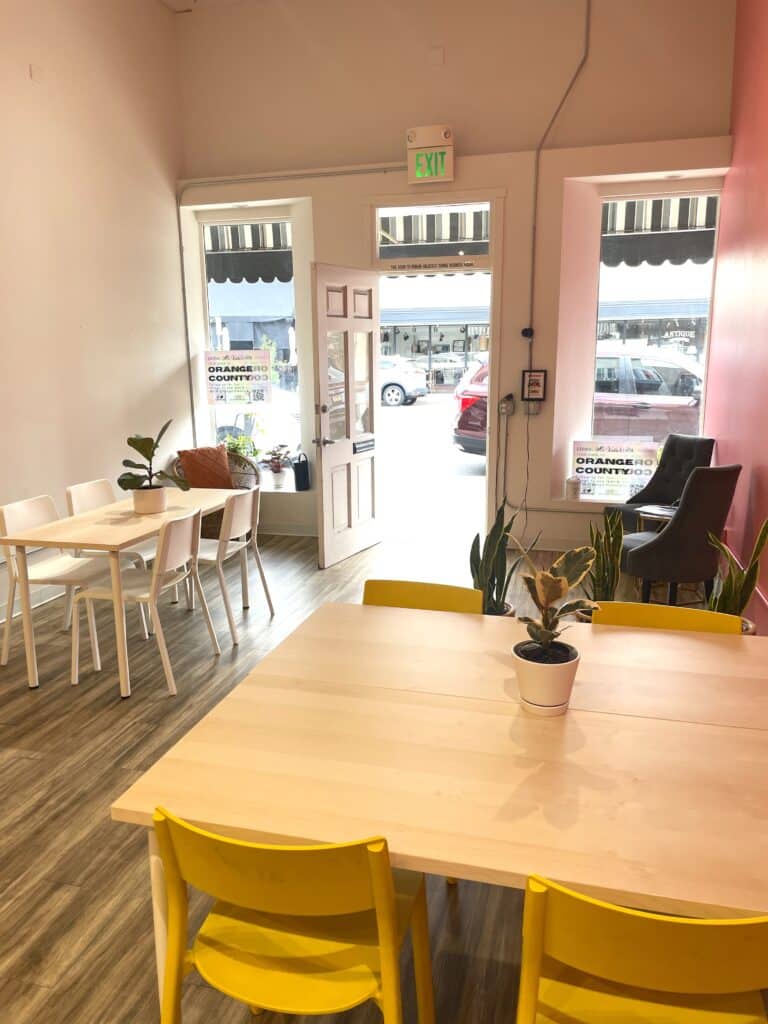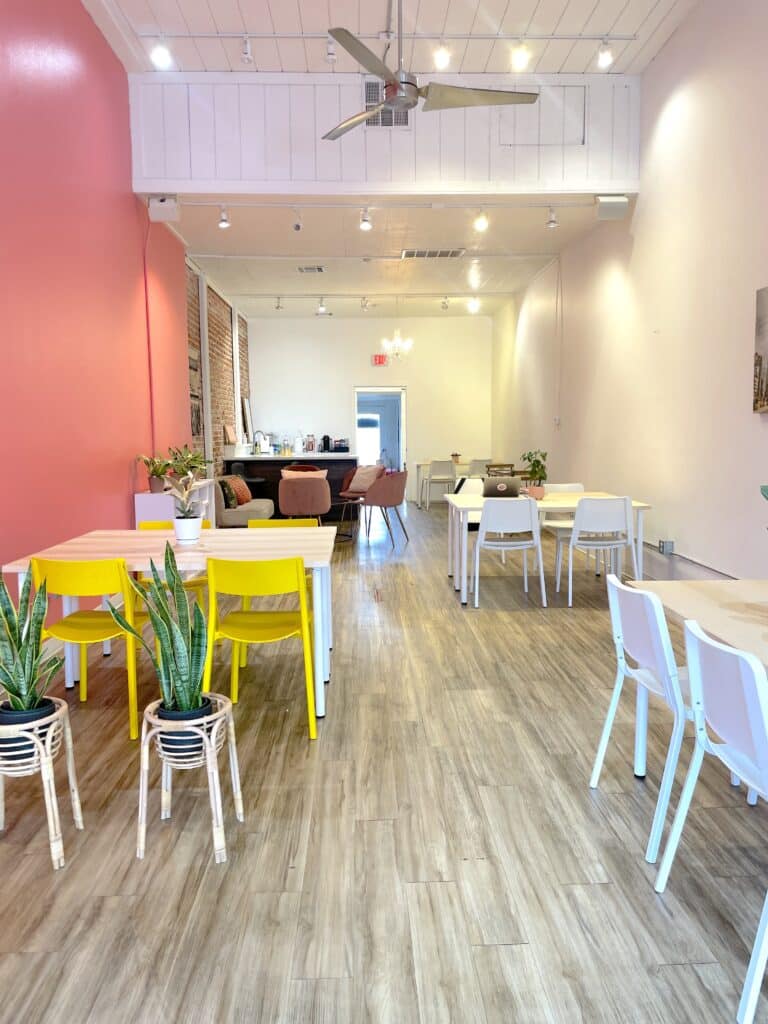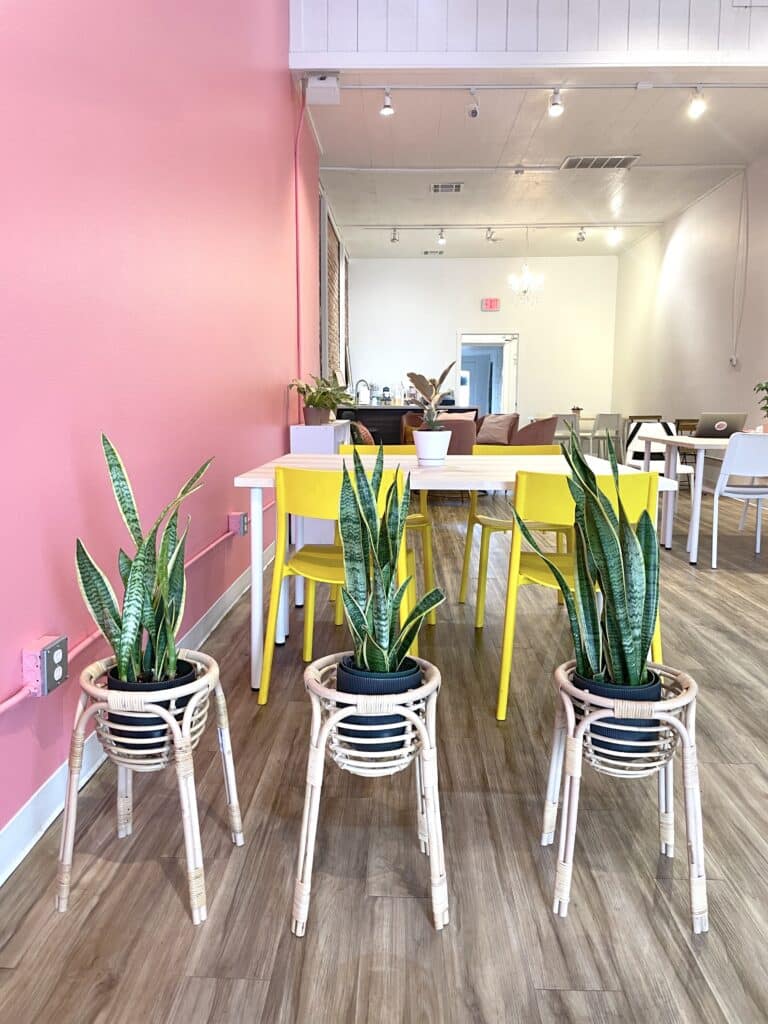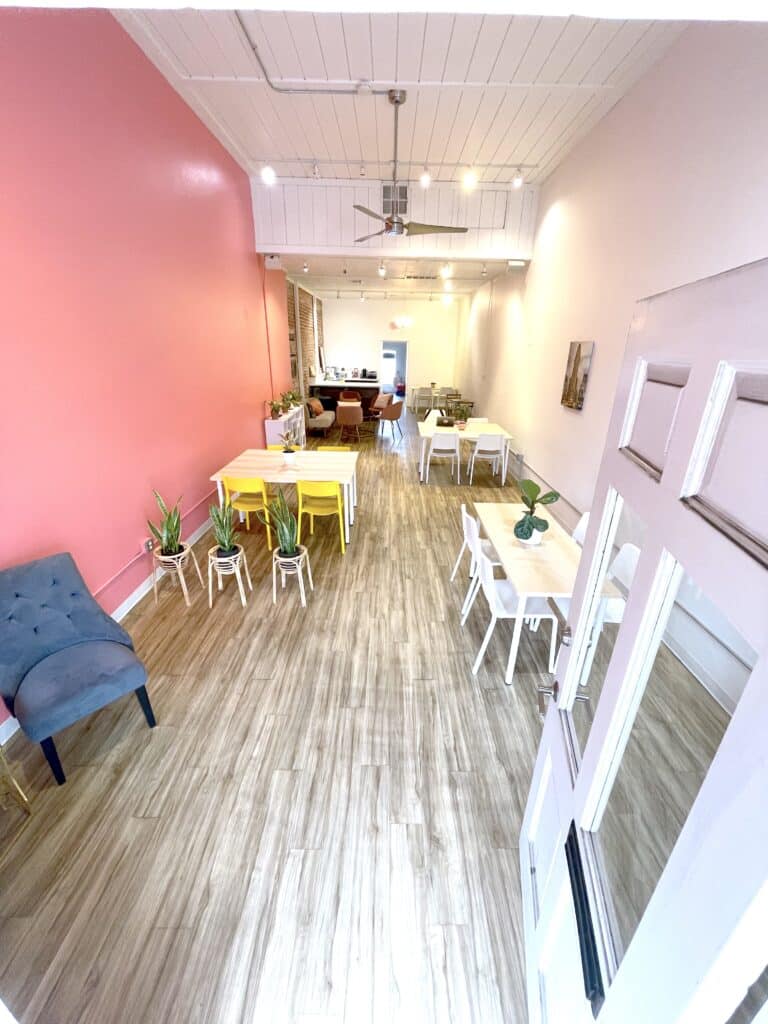 A few notes of interest for event rentals:
Smoke-free and drug-free facility: LMVL.club is located in a potentially flammable historic building. There is no open flame or frying allowed on site or any cooking that will create a large amount of smoke as our facility is not ventilated. No smoking in any restroom.
Alcohol: No selling of alcohol on premises at any time. Do not serve alcohol to minors on the premises at any time.
Catering, Cleaning, Trash and Equipment Removal: The space will be in a clean condition prior to your event. You are required to return the space to the same clean condition in which it was found. All trash must be collected, properly bagged and removed by the renter or the caterer and the furniture must be rearranged. All rental equipment must be removed.
Site Decoration: We want to make every event here a special and welcome experience. Therefore, every effort will be made to allow renter to prepare decorations reflecting their creative requirements. No nails, screws, staples, double-stick tape or penetrating items should be used on our walls, brick or fine wood. Any tape or gummed backing materials must be properly removed and in an extreme case of any wall damage, the card on file will be charged. No confetti.