Your Best Self
All facials are not the same – what to expect from a HydraFacial MD
I've had horrible skin since about the age of 13. It sucks. It's the first thing that people see and the fact that I can't control it is the absolute worst. So to combat the horrible skin I get facials. Regularly. About once a month, in fact. I've been getting facials for a while now and it has definitely helped my breakouts (yes, two kids later and I still break out), my oily skin and sun damage. I feel like I'm forever discovering new products and treatments to help my skin, so when I was given the opportunity to try out a HydraFacial MD treatment as a CosmetiCare mom – I jumped at the chance!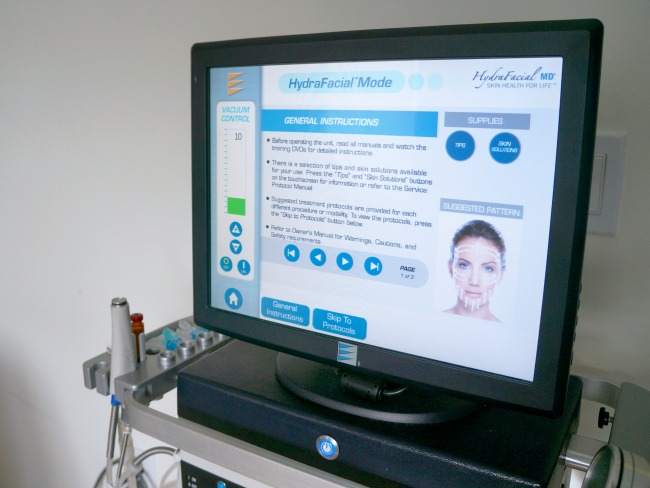 I'll be honest, I didn't read up on the treatment before I went in for my facial. I did hear how fabulous they were, but that was it. I didn't feel like I really needed to prepare for the facial beyond going in there with face washed and moisturized. But of course, I knew that I was going to be taking a bunch of pictures of the whole procedure so I did put on some mascara and eyeliner. So here it goes…
HydraFacial MD – What to expect
The HydraFacial treatment has multiple steps. Lisa McCoy, the amazing expert esthetician at CosmetiCare, talked me through the entire process as she went through it. I admit, she did put on some relaxing spa music and told me to chill out, but I couldn't help but talk through the whole treatment. My next facial though, I'm definitely going to just relax.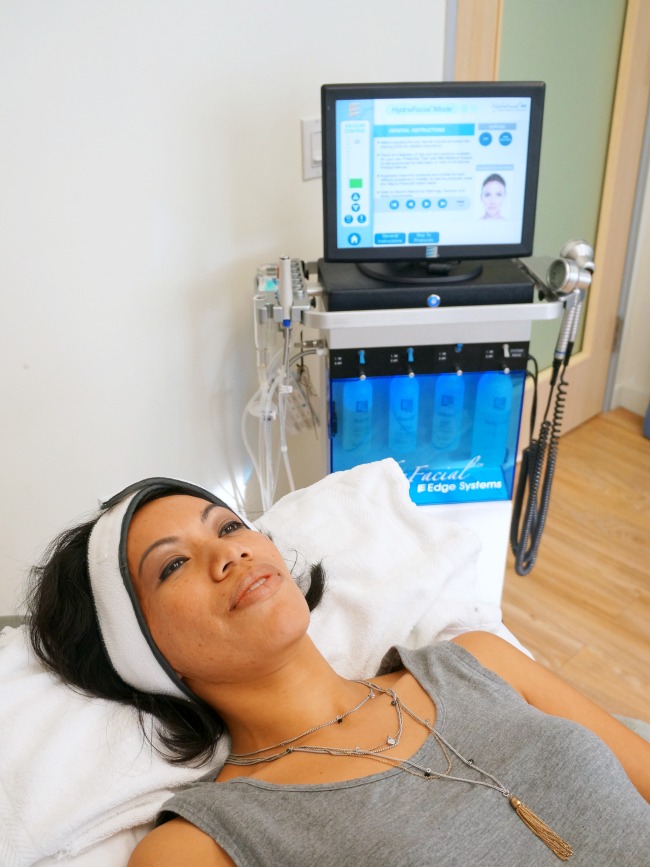 She went over my skin and gave her recommendation for the best treatment of my oily skin. She let me know that each patient gets three nozzle tips and each facial is customized to the patients' needs. And then we got to work.
I looked up to find myself staring at the steamer. Lisa turned it on to open up my pores before she cleansed my skin and wrapped it in a nice warm towel.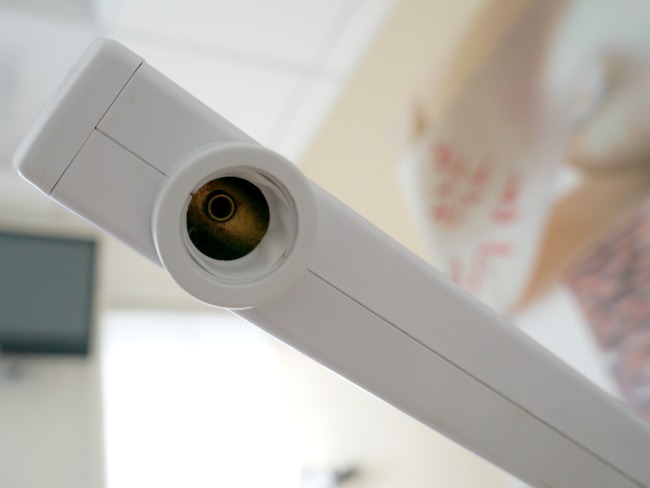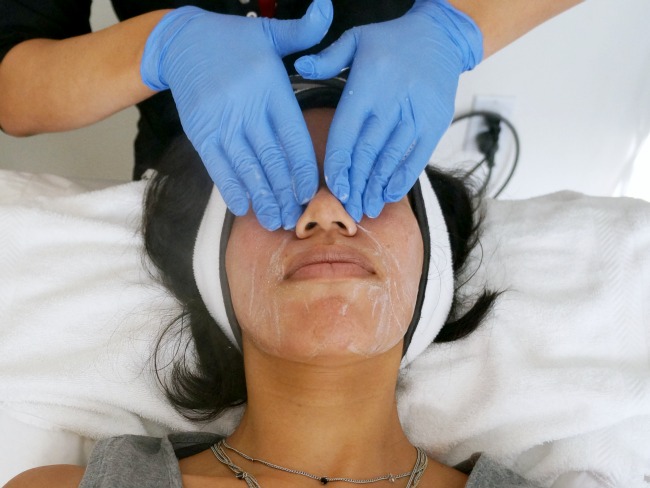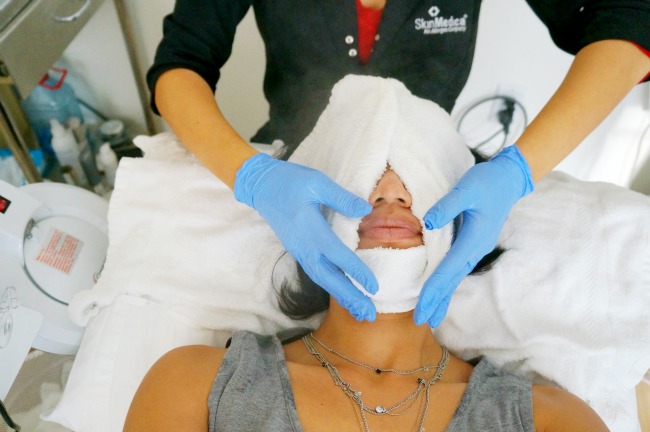 Soon after, the first nozzle tip was pulled out and ran across my skin. And that's when I found out what separates HydraFacial MD from other facials.
HydraFacial MD® is an invigorating treatment that can be given in as little as 30 minutes. It delivers long-term
 skin health and can be tailored to meet the specific needs of all skin types. It offers instant, noticeable results with no downtime or irritation. The HydraFacial MD® treatment removes dead skin cells and extracts impurities while simultaneously bathing the new skin with cleansing, hydrating and moisturizing serums. The treatment is soothing, refreshing, non-irritating and immediately effective.
The first step, Vortex-Exfoliation, cleansed the skin and exfoliated it at the same time. She ran the tool across my skin and it felt much like a microdermabrasion scrub feels like. It was painless and with the steamer going on full blast, I could feel all the makeup embedded in my pores and dead skin cells being gently scrubbed away. She even went over my lips with it! And thank goodness for that because the change in weather had dried out my lips.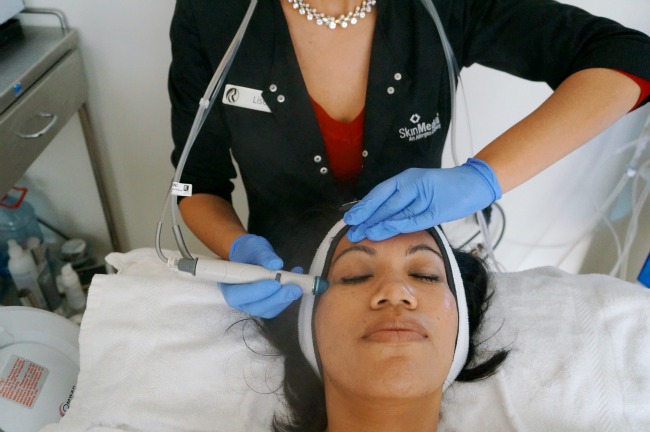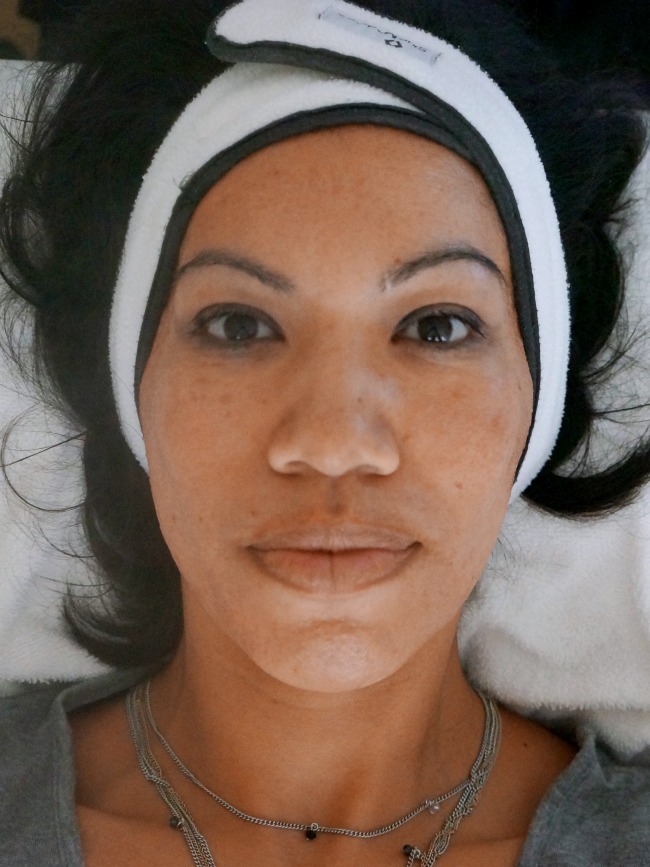 The next step was the Vortex-Peel. Lisa applied a Glysal serum, a mixture of Glycolic and Salicylic Acids that delivers the benefits of a peel without post-peel scaling. It was slightly tingly, but not like my face was on fire.
The second nozzle tip, the Vortex-Extraction, is a patented, painless vortex-suction that cleans out pores with the help of Beta-HD serum. And because I'm super special (*sarcasm*) and have horrible skin, she pulled out that super bright light and did manual extractions too. Lisa did the best job that I have ever seen during a facial in this step. I had a few breakouts before the facial started, and by the time she was done, my face looked SO much better!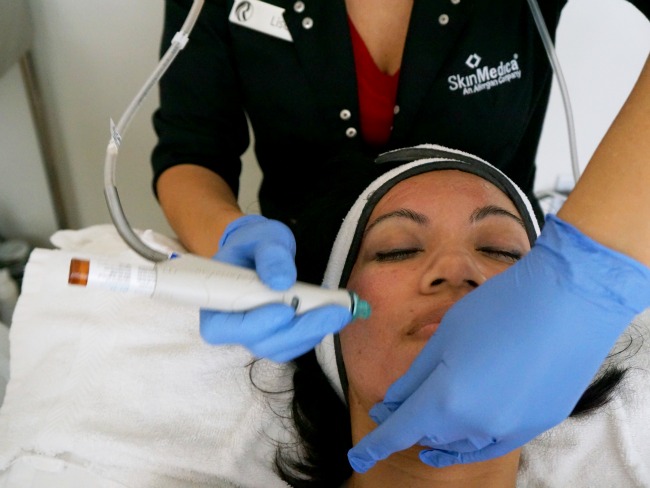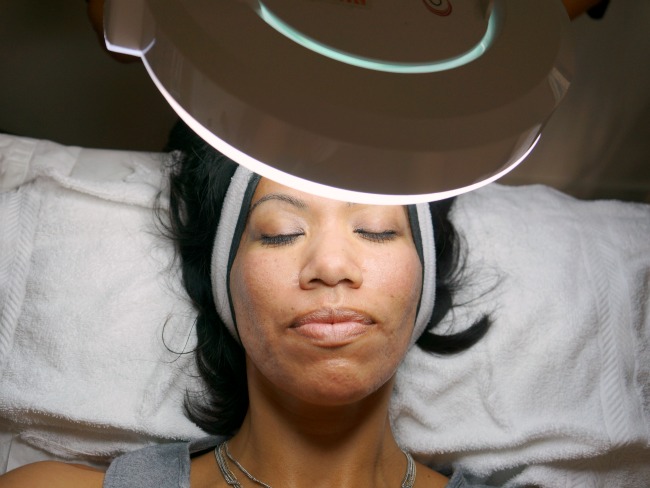 CosmetiCare is an amazing medspa with a wide array of tools, and thank goodness for that. Lisa saw that I needed more help with my breakouts so she pulled out this tool that delivers a type of light to diffuse breakouts. It seems hard to believe that light could help, but if Lisa says it does, then I trust her.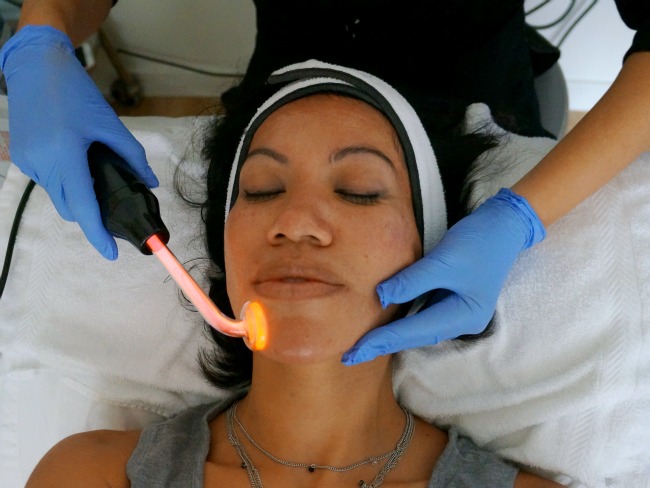 The last nozzle tip was the Vortex-Fusion. This tip delivers a serum that is delivered to nourish and protect my skin with Antioxidants, Peptides and Hyaluronic Acid. It's a combo that prevents the appearance of brown spots, discoloration and firms and tightens skin. It also boosts collagen and helps to eliminate fine lines. These serums are what sets HydraFacial MD apart from other facials. The ingredients are stronger than those found in other facials; they're medical grade and that is something that I did not know before heading into CosmetiCare.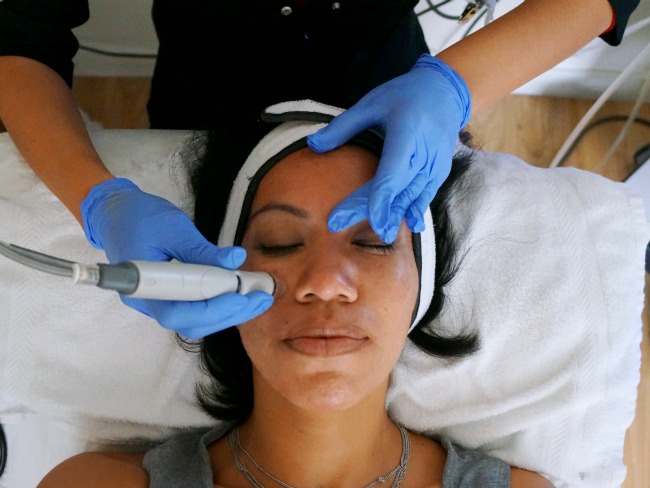 For a $30 upgrade, Lisa offers this quick treatments that lifts and tightens the skin for at least a few days. It's exactly what I needed before the holiday party that I attended the next day. She moves this machine across the face, and all you can really feel is a cold metal pressing against the temples.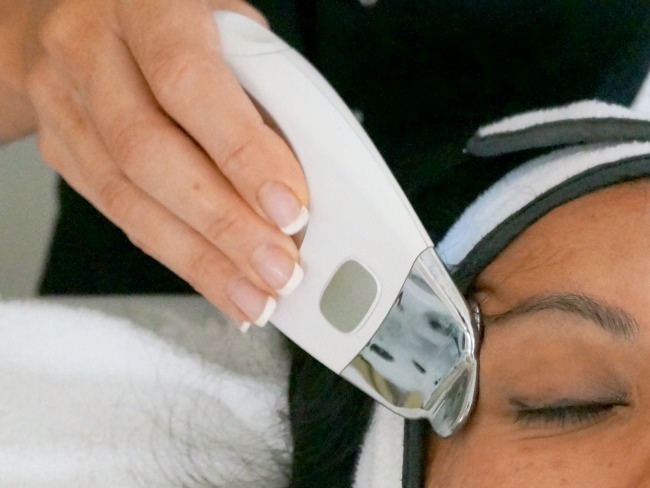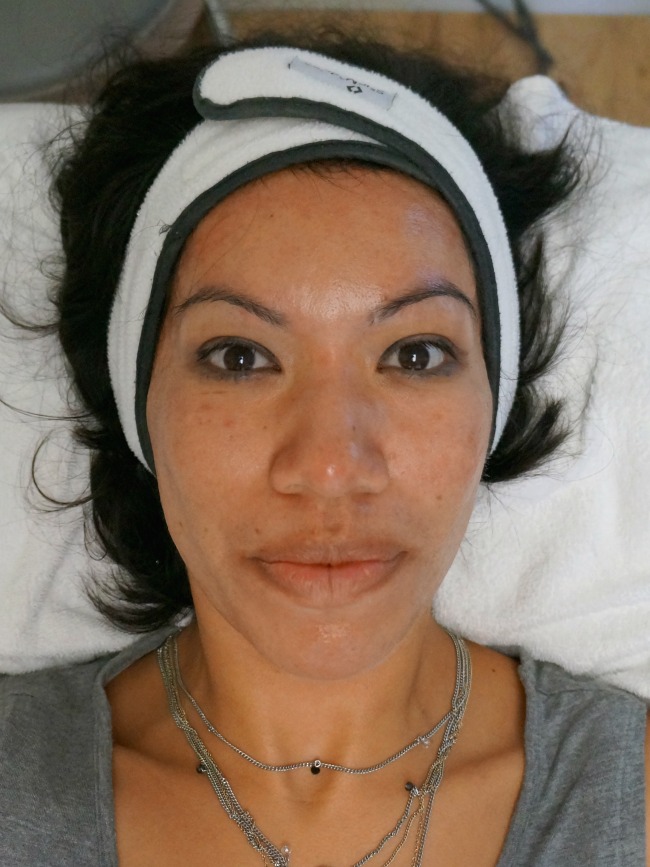 Lisa finished off by applying a Skin Medica moisturizer and sunscreen. She also applied a Kiehl's lip balm to protect my lips from the harsh weather.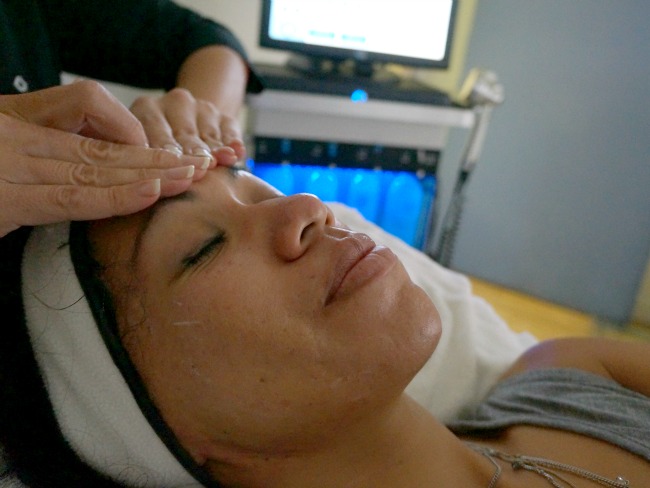 I had the most amazing facial at CosmetiCare and I cannot wait to head back in. In all honesty, I'm ditching my other facials and returning here next month for another one – and I'm bringing my mom with me!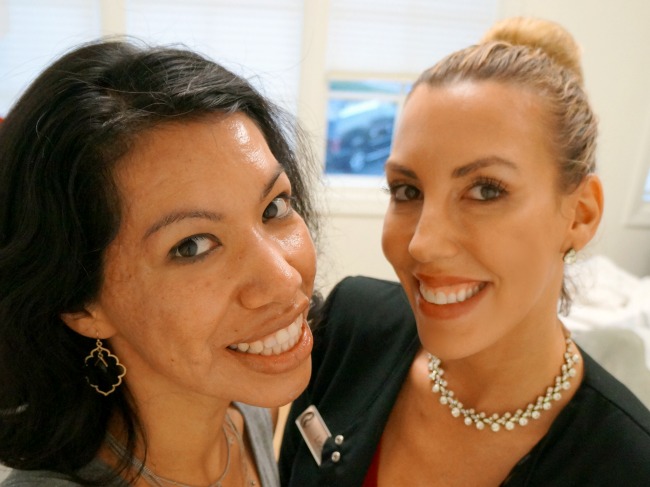 Lisa is AMAZING and if you're in the Orange County area, then you really need to go in to see her. HydraFacials MD are only $149 each, or you can purchase a package of three for $360. They're reasonably priced, and considering the fact that the products used are medical grade, they are worth every penny.
HydraFacials are great for all skin types. It's recommended that you get one at least once a month to help reduce fine lines and wrinkles, elasticity & firmness, skin tone evenness, skin texture, hyper-pigmentation, oily/congested skin, enlarged pores and advanced signs of aging. It basically does everything that you could possibly want for healthy skin, in under an hour and with absolutely no downtime. I walked out with super hydrated and clean skin. I wasn't the least bit red, nor was my skin tingly or sensitive.
I went to bed without washing my face. I left the moisturizer on and whatever else she put on because I wanted to extend the effect as long as I could. The next day, my skin had a glow that I cannot replicate with products I use at home.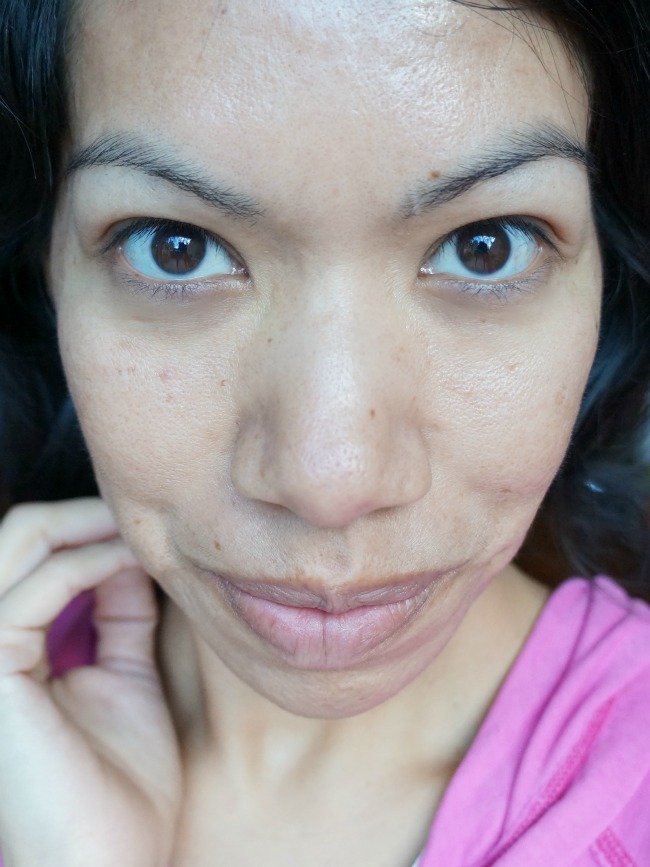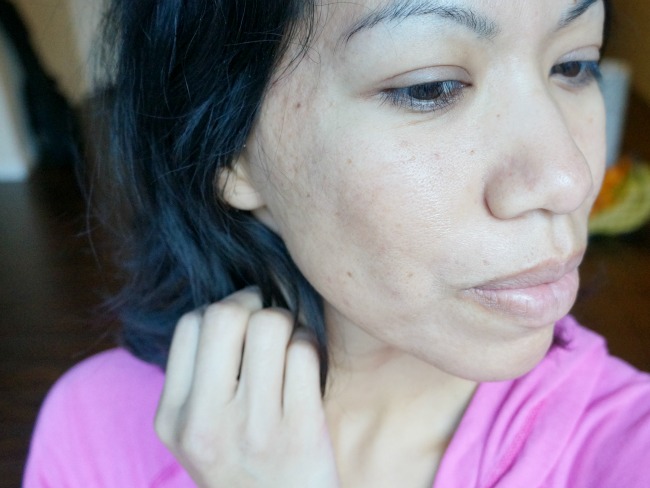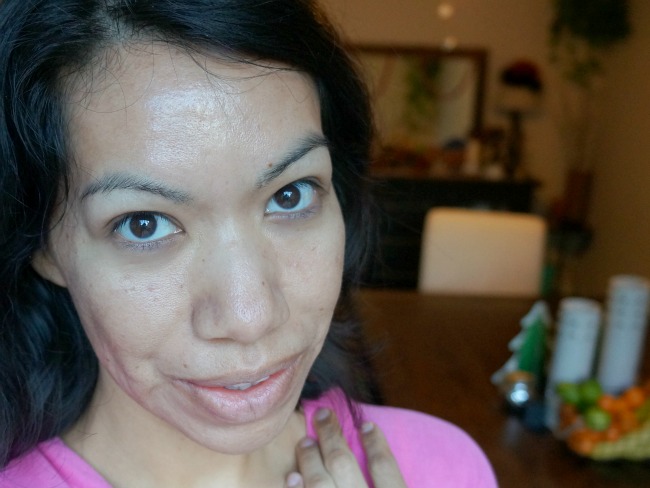 I continue to highly recommend checking out CosmetiCare.com or making an appointment to visit them in their Orange County office for any type of facial skin care including HydraFacial, Botox or Juvéderm. They have a great space set up, and they'll take great care of you. Ask for Lisa!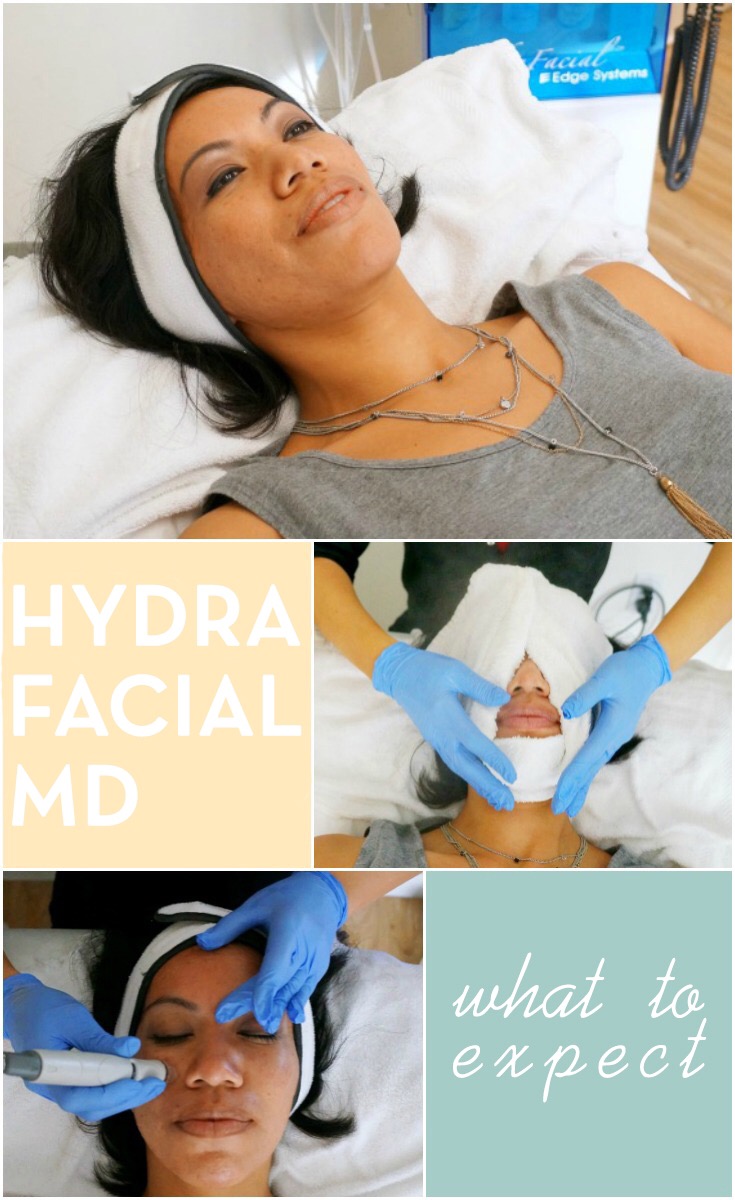 CosmetiCare
1101 Bayside Drive, Suite 100
Corona Del Mar, CA 92625
949.537.2368
cosmeticare.com
NOTE: All photos above are untouched and without makeup (sans mascara and eyeliner).
[disclaim]This is a sponsored post in partnership with CosmetiCare. All thoughts and ideas remain my own. [/disclaim]
Originally published on December 17, 2015. Last Updated on August 1, 2017 by Pattie Cordova