This vaginal rejuvenation side effects article is in partnership with CosmetiCare and their #CosmetiCareMoms program. Mention discount code PATTIE100 for 10% off vaginal rejuvenation at CosmetiCare!
I'm all done with three vaginal rejuvenation treatments and all I can say is… YASSSS!!! Yes it was the right choice for me to do this procedure. Yes I've seen (and felt) a change. Yes I would recommend you get it done too if you're on the fence (even if you're worried about the vaginal rejuvenation side effects). I had an amazing experience and that is due to the great staff at CosmetiCare. Thanks to them, I never felt like I might be damaging my body. I felt like I was in good hands and never once doubted that I would have anything less than a stellar experience.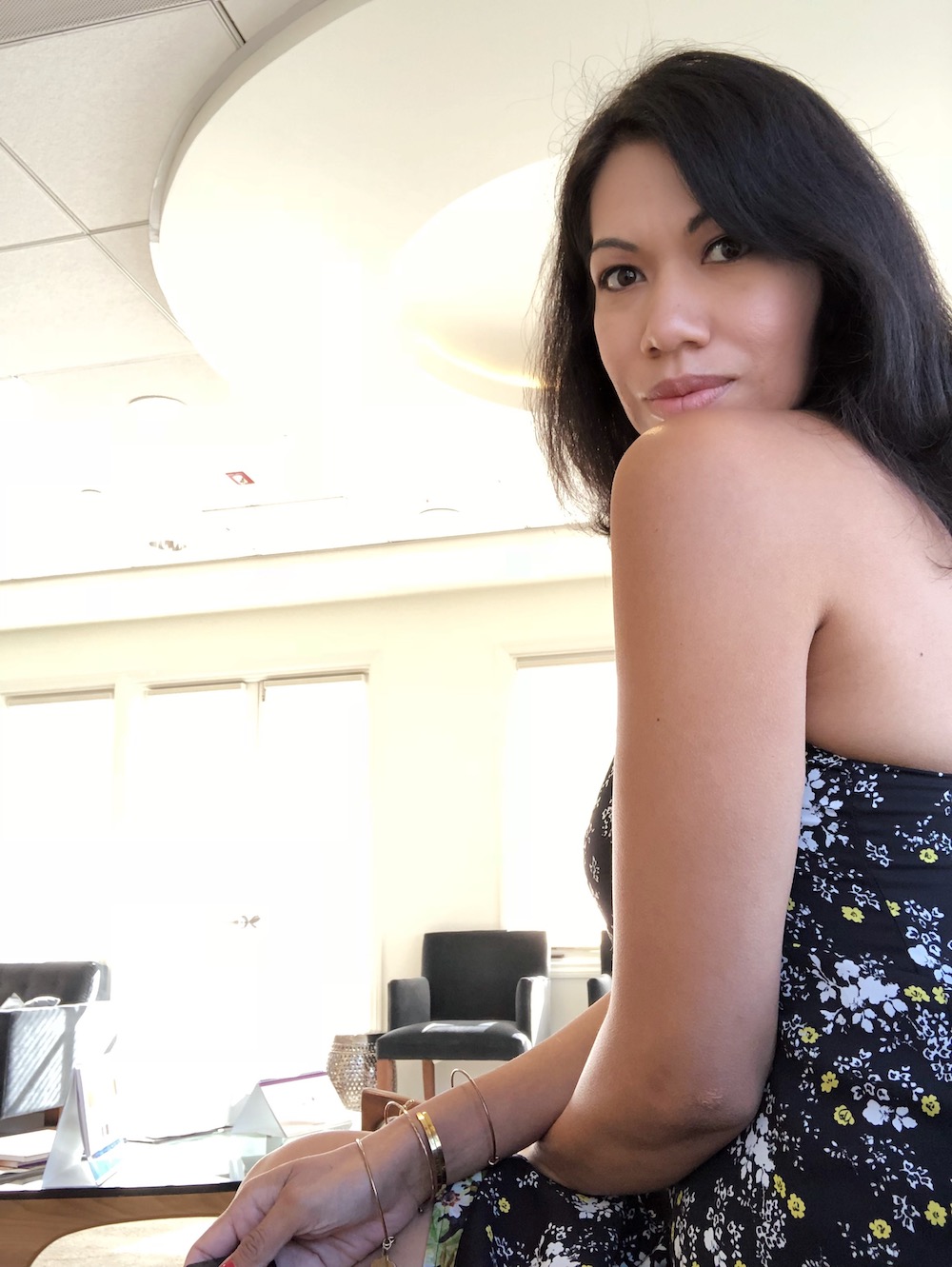 So let me start off by saying that I went into my first treatment not knowing anything. I like to start each procedure with a clean slate and for me that means knowing what the end result of a treatment will be, but not how I'll get there. Also, I figure that the more I know the more I'll have to freak out about. I can't handle any more stress in my life (nor do I want it), so it works out for me.
I found out about the potential vaginal rejuvenation side effects during my first treatment when I signed the consent form. I decided to go through with it because 1) I was already there and 2) I had to hope for the best. I'm so glad I did because it turned out that I had none of the vaginal rejuvenation side effects that I was told were a possibility. I went for a walk with my chiclets after my first procedure. After my second procedure I went out to lunch, and after my third procedure I went to pick up the chiclets from school. Each procedure was similar in terms of how much pain I was in and what I felt afterwards. Basically… none. It was as non-invasive as I could have hoped.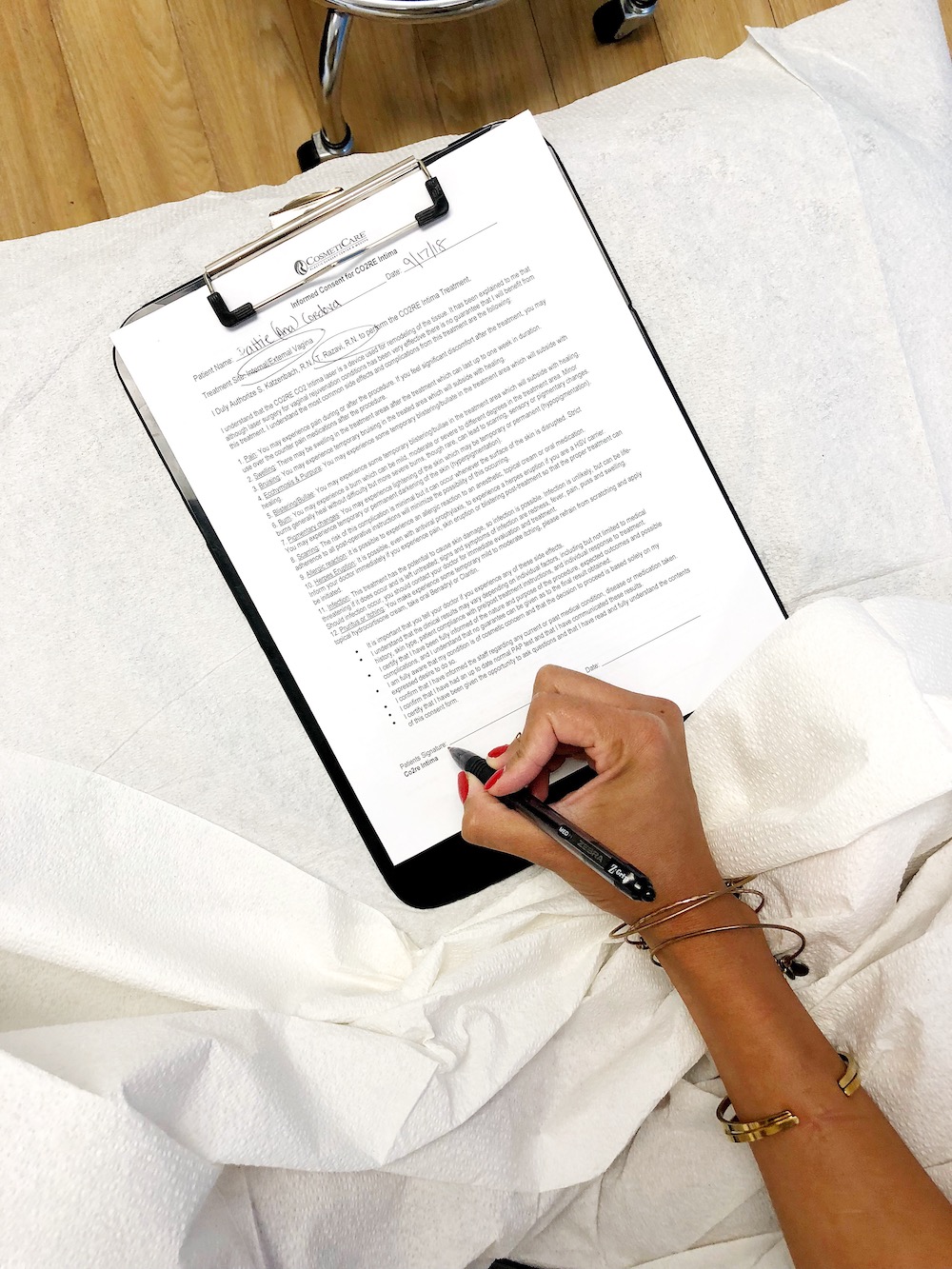 Vaginal rejuvenation side effects using CO2RE Intima
According to the consent form, the most common vaginal rejuvenation side effects and complications from this treatment are the following:
Pain: You may experience pain during or after the procedure. If you feel significant discomfort after the treatment, you may use over the counter pain medication after the procedure.
Swelling: There may be swelling in the treatment areas after the treatment which can last up to one week in duration.
Bruising: You may experience temporary bruising in the treated area which will subside with healing.
Ecchymosis and Purpura: You may experience some temporary blistering/bullae in the treatment area which will subside with healing.
Blistering/Bullae: You may experience some temporary blistering/bullae in the treatment area which will subside with healing.
Burn: You may experience a burn which can be mild, moderate or severe to different degrees in the treatment area. Minor burns generally heal without difficulty but more severe burns, though rare, can lead to scarring, sensory or pigmentary changes.
Pigmentary changes: You may experience lightening of the skin which may be temporary or permanent (hypopigmentation). You may experience temporary or permanent darkening of the skin (hyperpigmentation).
Scarring: The risk of this complication is minimal but it can occur whenever the surface of the skin is disrupted. Strict adherence to all post-operative instructions will minimize the possibility of this occurring.
Allergic reaction: It is possible to experience an allergic reaction to an anesthetic, topical cream or oral medication.
Herpes Eruption: It is possible, even with antiviral prophylaxis, to experience a herpes eruption if you are a HSV carrier.
Infection: This treatment has the potential to cause skin damage, so infection is possible. Infection is unlikely, but can be life threatening if it does occur and is left untreated.
Pruritus or Itching: You may experience some temporary mild to moderate itching.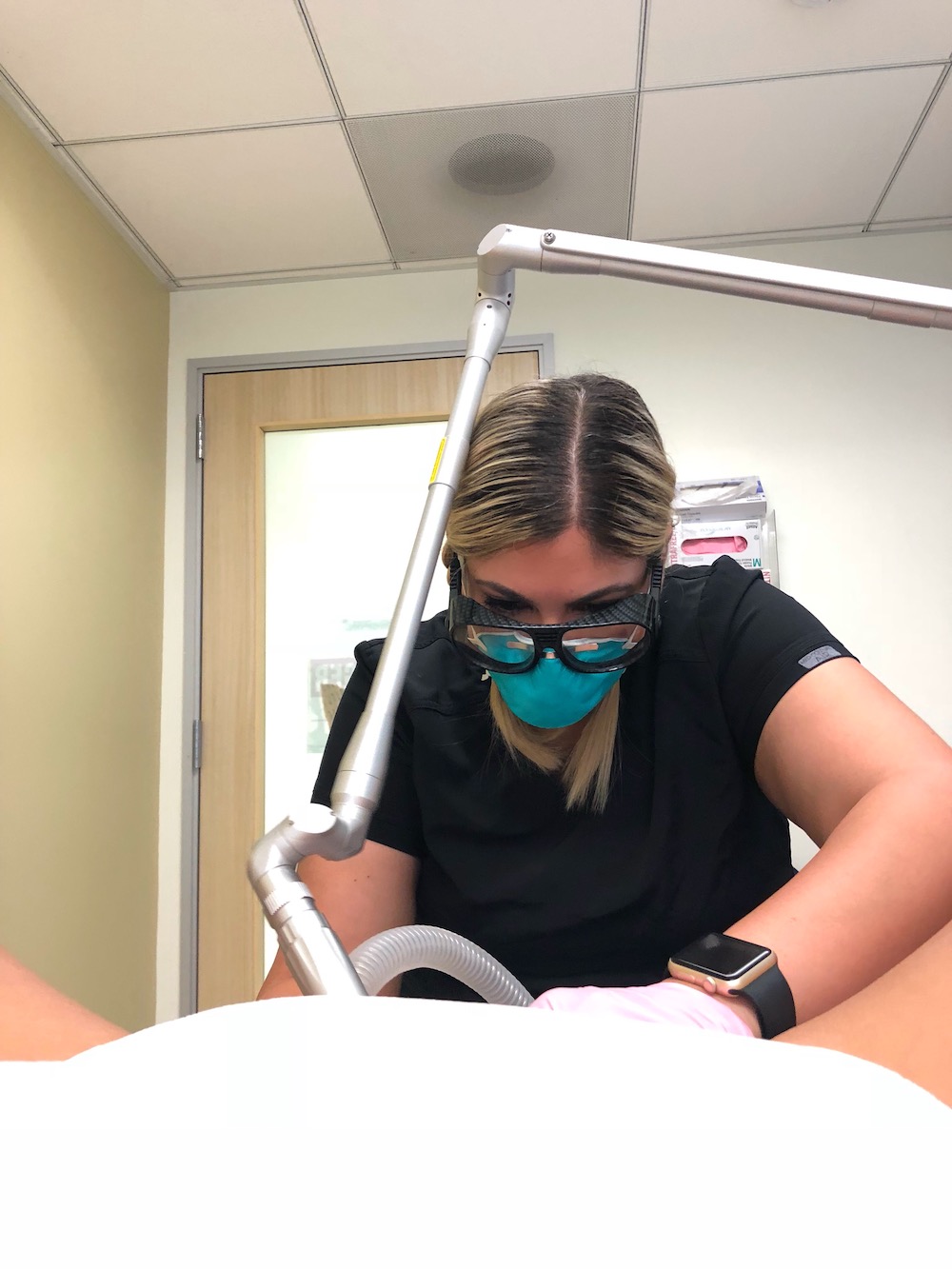 During the procedure, I did feel pressure when the handpiece was inserted all the way in, but Tanaz, the CosmetiCare laser expert, suggested that next time I use the restroom before the procedure to reduce the discomfort. When the handpiece was going over the opening of my vagina, I felt some prickling, but nothing to the point where I wanted the procedure to stop. The topical anesthesia ensured that I was comfortable throughout the procedure.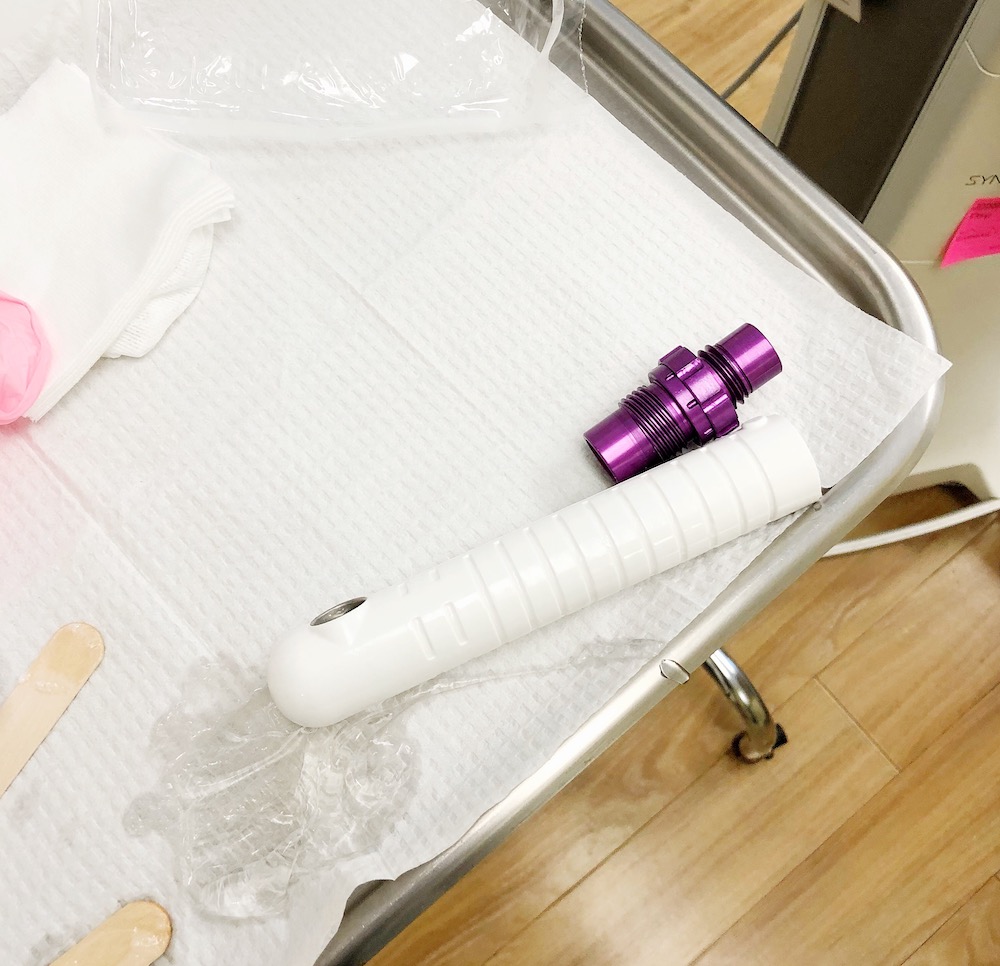 Vaginal Rejuvenation via CO2RE Intima is non-surgical, incisionless and FDA cleared to treat all three areas of the vagina. I feel that's it's super important that you know that the FDA has cleared it to do what it does during this procedure. Also, the CO2RE Intima is not only cleared by the FDA, but also has a CE Mark for vaginal atrophy and vaginal rejuvenation.
This whole article was written to tell you that the vaginal rejuvenation side effects are minimal and the entire treatment is meant to give you mild to no discomfort. I've done it three times and I've probably had more discomfort getting my teeth cleaned at the dentist than getting the treatment. Of course, this might also be because of the amazing CosmetiCare staff. Tanaz was incredible in taking care of me to ensure that I had the best possible experience. If this procedure is something that you're considering, do yourself the biggest favor and get it done at CosmetiCare.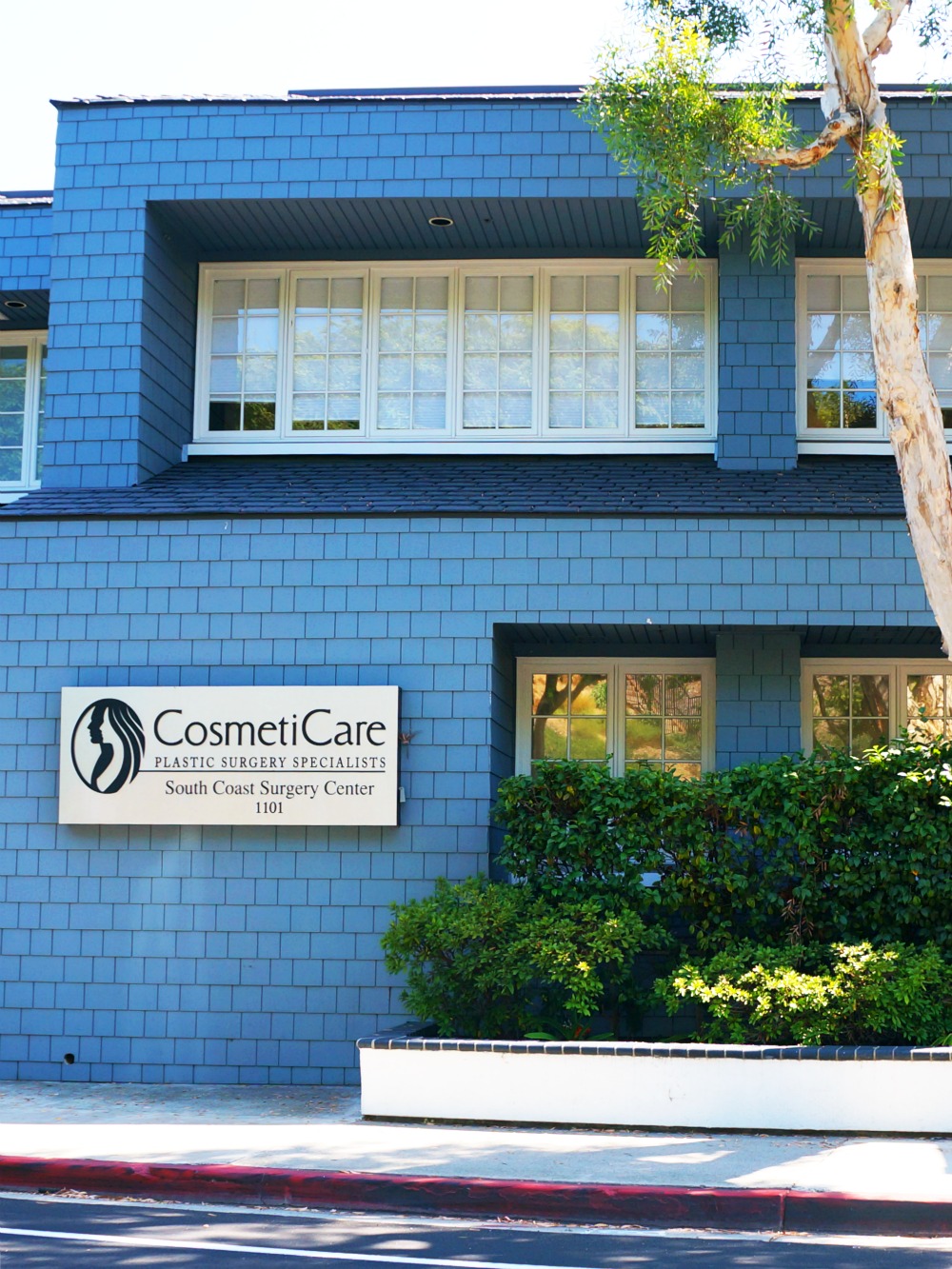 CosmetiCare
1101 Bayside Drive, Suite 100
Corona Del Mar, CA 92625
949.537.2368
cosmeticare.com
Originally published on December 5, 2018. Last Updated on April 2, 2019 by Pattie Cordova