I've been talking about getting Botox for years. Literally… years! As a CosmetiCare mom, I had the opportunity to have my first time trying Botox at the beautiful CosmetiCare offices.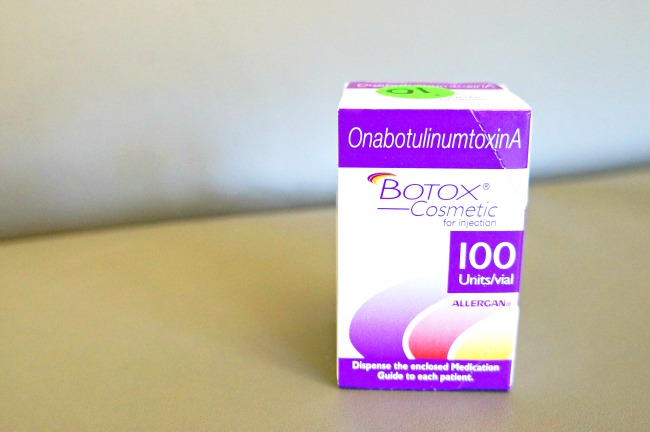 I had no idea what to expect – other than needles going into my horrible wrinkle between my eyes. I have THE WORST wrinkle there. It's been there for ages, and it just won't go away. So I knew that Botox was going to be my go-to if I was going to get it at least semi-gone.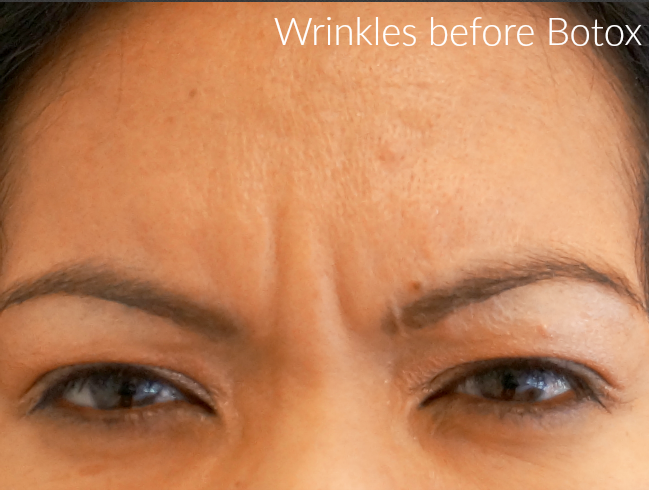 Kat, the woman in charge of making my wrinkle go away, was super fast and it was over before I knew it. She had me sit down on the chair and scrunch up my face so she could get a good idea of what I wanted fixed.
So this wrinkle has been in the making for years and years. I tend to scrunch up my face (just like Kat asked me to do) when I'm writing, reading, watching a movie, and thinking. So, pretty much every day, all day. Now that I'm more conscious of it, I touch my forehead to make sure that I don't make it worse.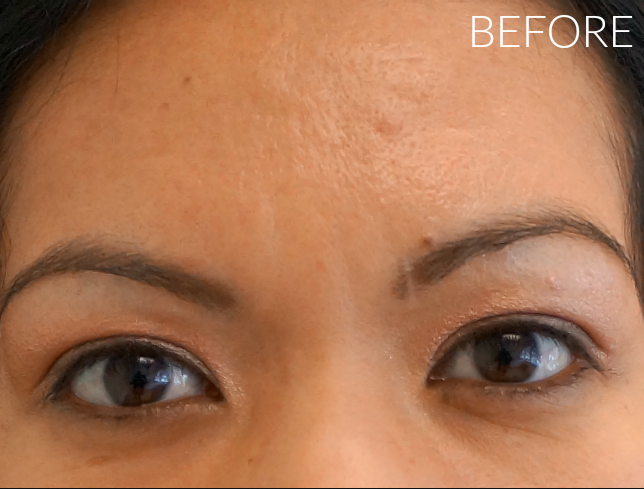 I was really excited to get Botox done because I would get rid of my mean face. Kat went to town on my face and injected Botox throughout my forehead. She focused a lot on the wrinkles right before my eyes.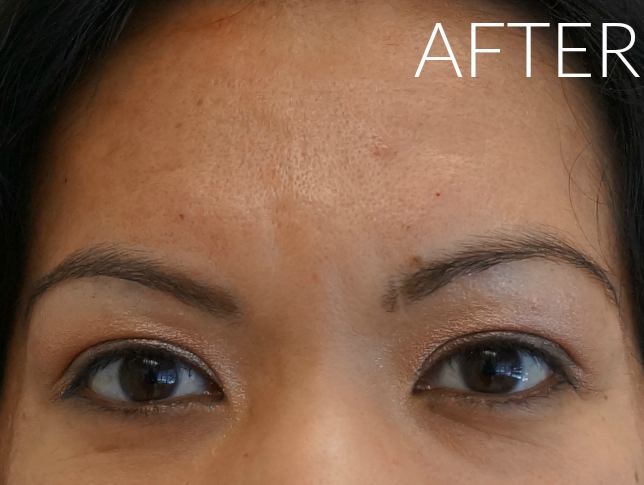 When she was done, I could see a bit of swelling where she put the Botox. She instructed me to skip Bikram Yoga and massages for at least the first 24 hours. A few days later, the swelling had gone down and I noticed a big difference. I could still feel it a little, but it was much less noticeable. It also allowed me to cover it up with makeup so that it couldn't be seen as much.
I've since gotten a Botox touch-up after Kat at CosmetiCare recommended that I do so. My wrinkle is so deep that it needs to be touched up a bit more. I'm thinking of getting a bit more soon because it's starting to come back.
Video: First time trying Botox
Have you been thinking of getting Botox? Here's a couple of things you need to know:
Botox is preventative care. Limit the repetitive gestures that will cause wrinkles and they won't be so noticeable later.
Visible results can last up to four months. Your own results may vary.
Don't settle for anything generic – make sure that you're getting Botox and not some knock-off. CosmetiCare ONLY uses Botox.
Botox treatments won't take more than 10 minutes. Great lunch-time procedure!
Expect to pay about $400 for Botox. Your price will vary, depending on how much you actually need, and touch-ups may be less.
What to avoid for the first 24 hours after Botox: bending over or manipulating the treatment area

 in order to allow the product to settle evenly. Skip your daily workout for the same reason and you really don't want to be sweating after Botox. Avoid consuming any blood-thinning products, such as aspirin or alcohol, for a couple of days before and after the procedure. 
I fell in love with the after Botox look and I won't be going back. It's something that I've added to our budget to ensure that I can continue to get it because I'm going to prevent as many wrinkles as possible! It's also the perfect complement to the Juvéderm that I received on that same day. If you're in the Orange County area, I highly recommend CosmetiCare. They'll take great care of you, they have an amazing staff and you can rest assured that you're getting the best of the best when it comes to cosmetic procedures.
CosmetiCare
1101 Bayside Drive, Suite 100
Corona Del Mar, CA 92625
949.537.2368
cosmeticare.com
[disclaim]This is not a sponsored post in partnership with CosmetiCare. All thoughts and ideas remain my own. [/disclaim]
Originally published on December 7, 2015. Last Updated on December 10, 2015 by Pattie Cordova