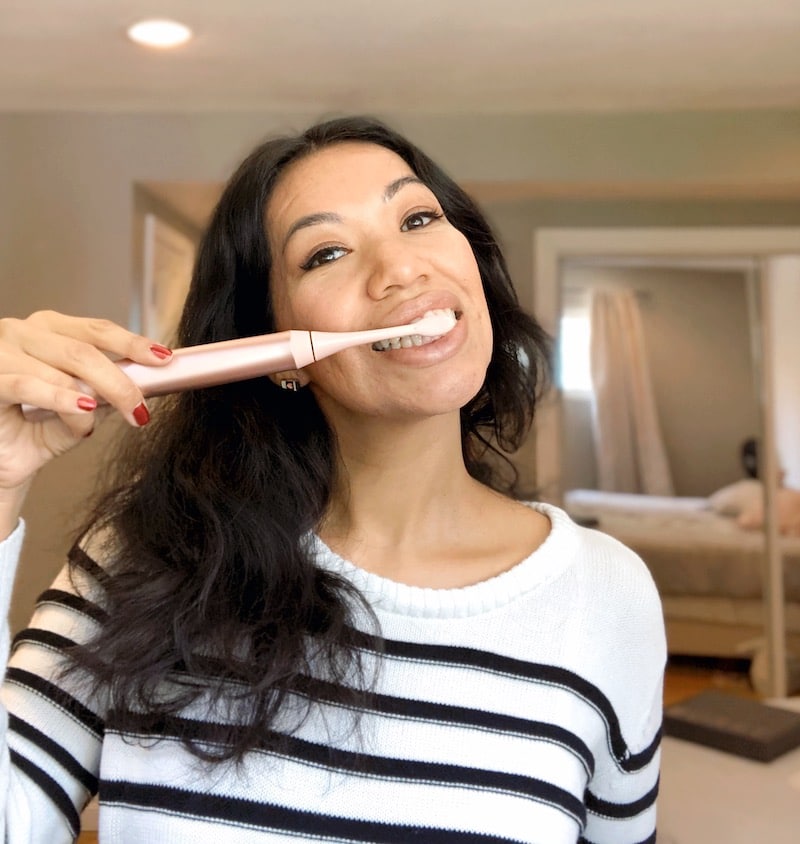 Your Best Self
BURST Sonic Toothbrush is more than just a pretty toothbrush
Living Mi Vida Loca presents this BURST Sonic Toothbrush post, sponsored by Savings.com.
We all have to brush our teeth at least twice a day… so why not make it more fun (and pretty!)? In comes, this beautiful BURST Sonic toothbrush in the most beautiful rose gold color.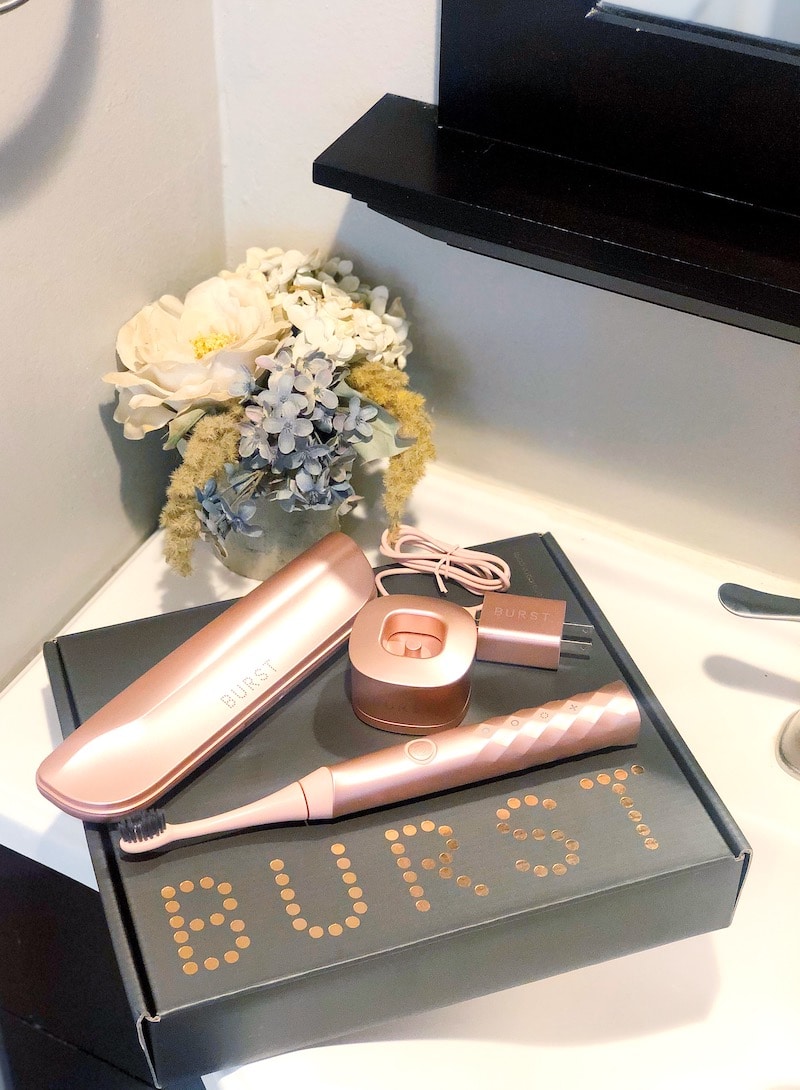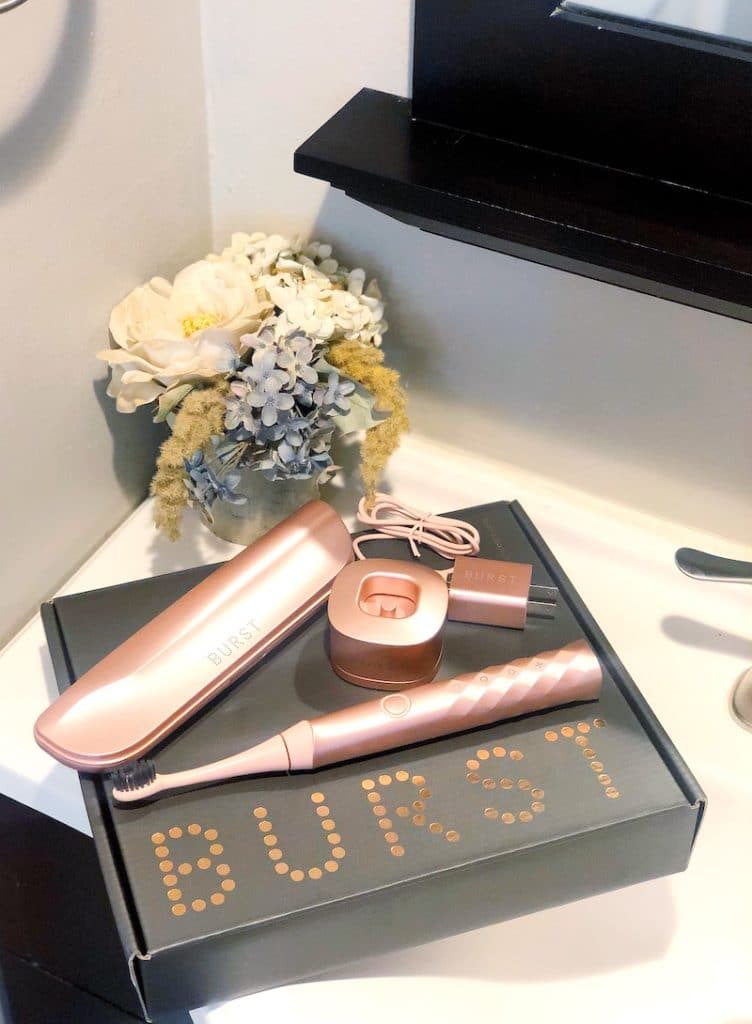 The BURST Sonic Toothbrush is more than just a pretty toothbrush though. It's a market leader that has been clinically proven to remove up to 10x more plaque than a manual toothbrush… and looks great doing it!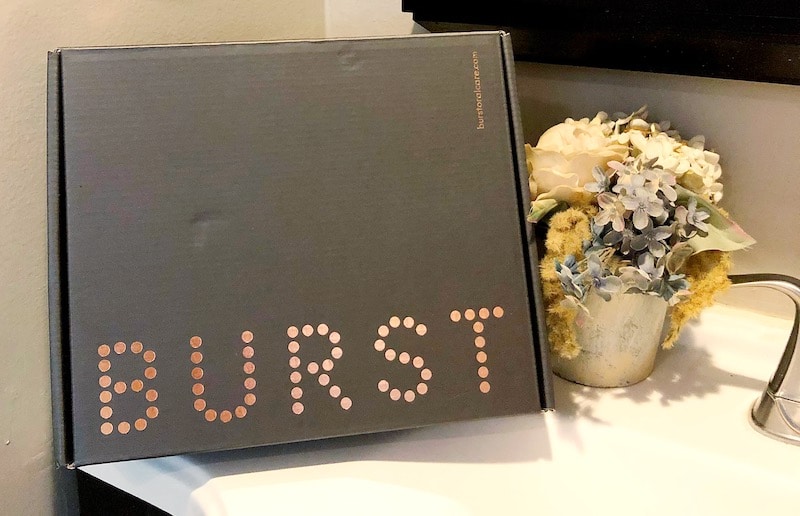 Inside the BURST box
Each BURST Sonic Toothbrush comes in a dark brown cardboard box with BURST spelled out in gold foil letters.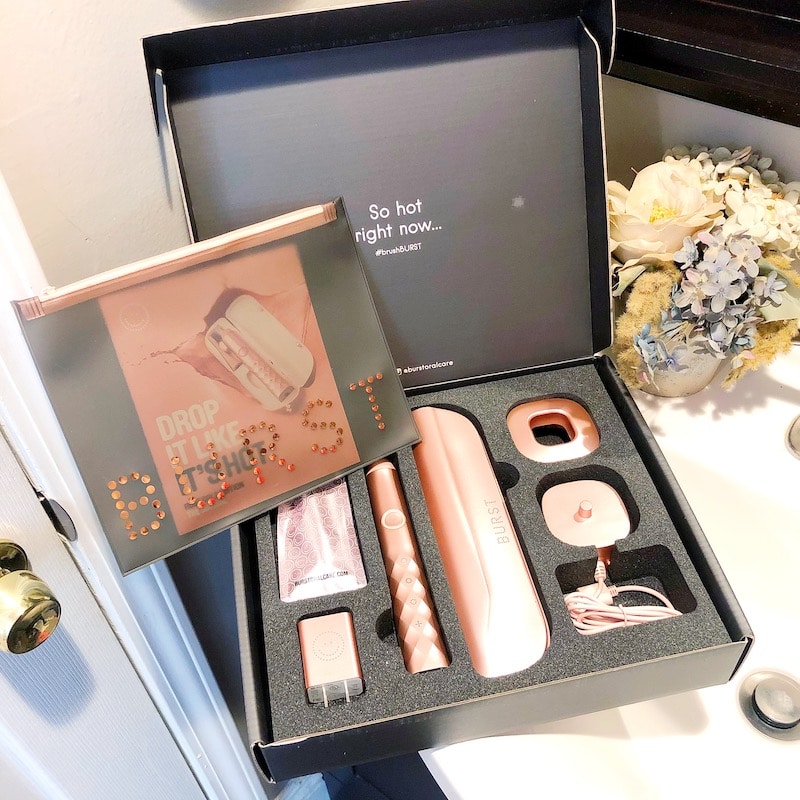 Inside this box is everything you need for a beautiful white smile:
The BURST Sonic Toothbrush
Toothbrush head
USB charging base
USB wall adapter
Travel case
Here's a special note about the toothbrush head though – you can sign up to get a fresh replacement head shipped quarterly every 90 days! BURST will bill you $6 and send you a replacement brush head. You can cancel any time. I completely love this convenience and at $6 for each brush head, well that can't be beat.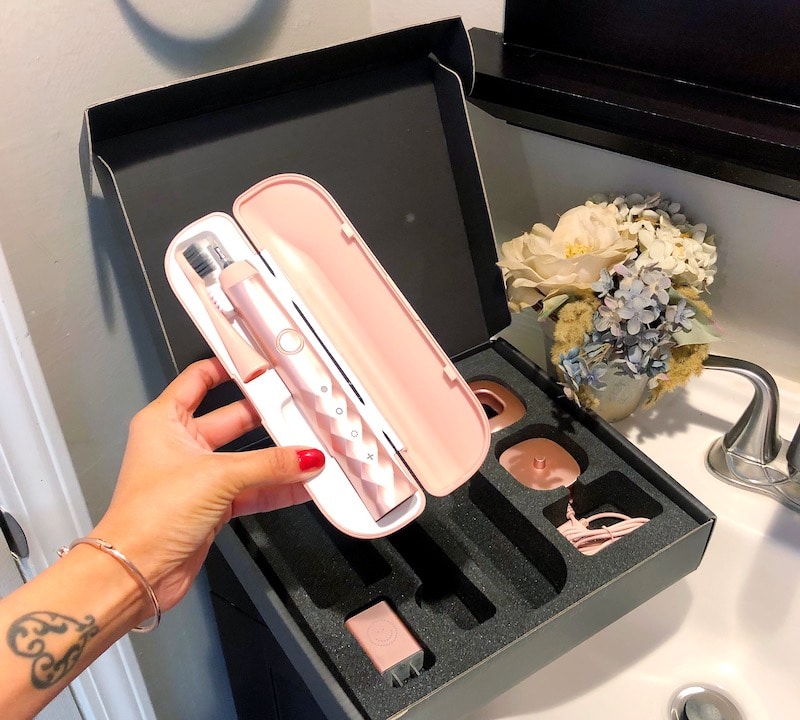 The rose gold colored toothbrush also comes with a travel case, which is not the case with the black or white one. It makes it the perfect companion for your travels – especially because it has an AMAZING 1 month battery life. It's what I'll be taking on my next trip to Cabo.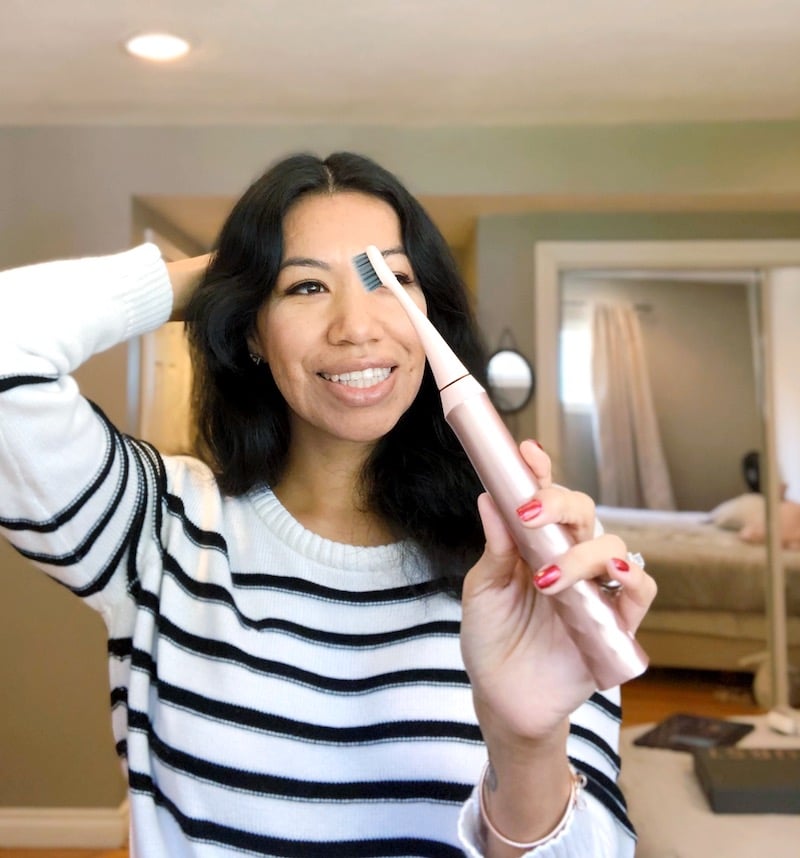 The brush has a 700mAh Lithium Ion battery in the brush so that a single charge can give you four weeks of brushing. That means you can leave your charger at home when you travel!
BURST Sonic Toothbrush features
The BURST Sonic Toothbrush has many features to make your teeth cleaning process a little better, including:
A MARKET LEADER: Clinically proven to remove up to 10x more plaque than a manual toothbrush.
One Incredibly Powerful Motor – At 33,000 sonic vibrations per minute, they're blasting plaque with one of the strongest motors on the market.
Teeth WHITENING Charcoal Bristles – Super soft charcoal infused PBT nylon bristles help whiten teeth by absorbing the bacteria that causes plaque. Charcoal is also naturally antimicrobial, meaning our bristles remain hygienic for the lifetime of the brush head.
Clinically proven healthier gums with twice daily brushing with BURST.
Get bleeding gums? BURST reduces gum bleeding (gingivitis) up to 3x more than a manual toothbrush.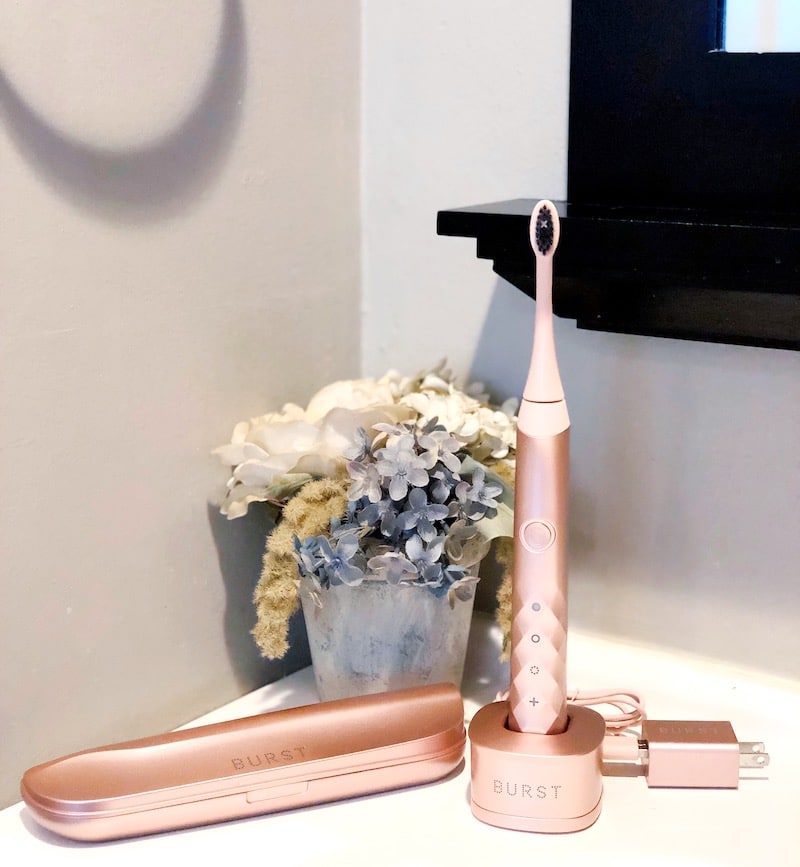 The sonic toothbrush comes with three different brushing modes: whitening, sensitive and massage. You can toggle between these three different modes by pressing the start/power button.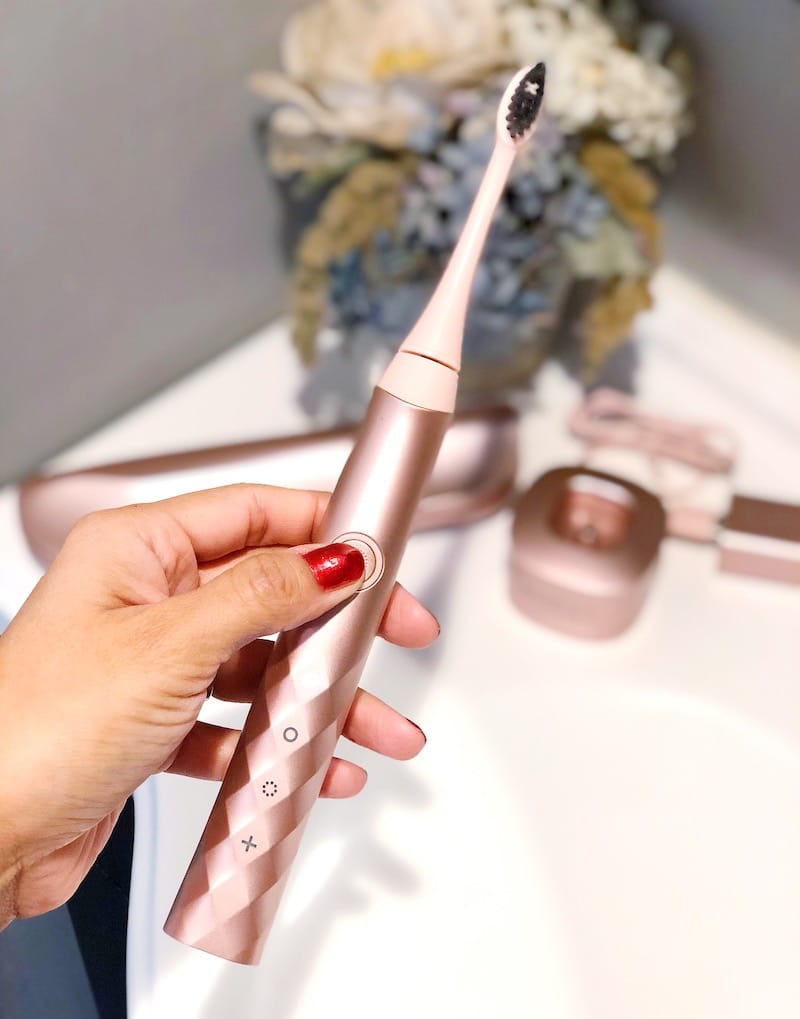 My favorite feature has to be the two minute quadinterval timer. The timer is a little pause on the toothbrush every 30 seconds that lets you know to move on to the next quadrant. At the end of the two minutes, the toothbrush automatically switches off.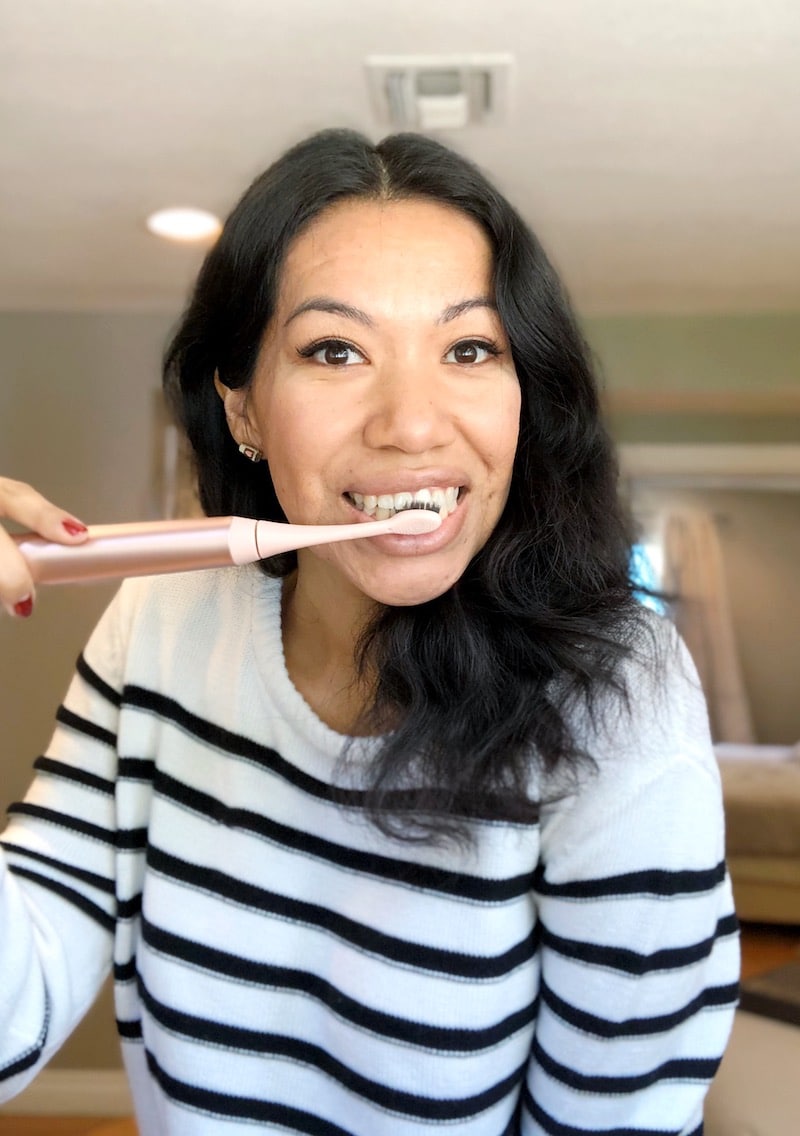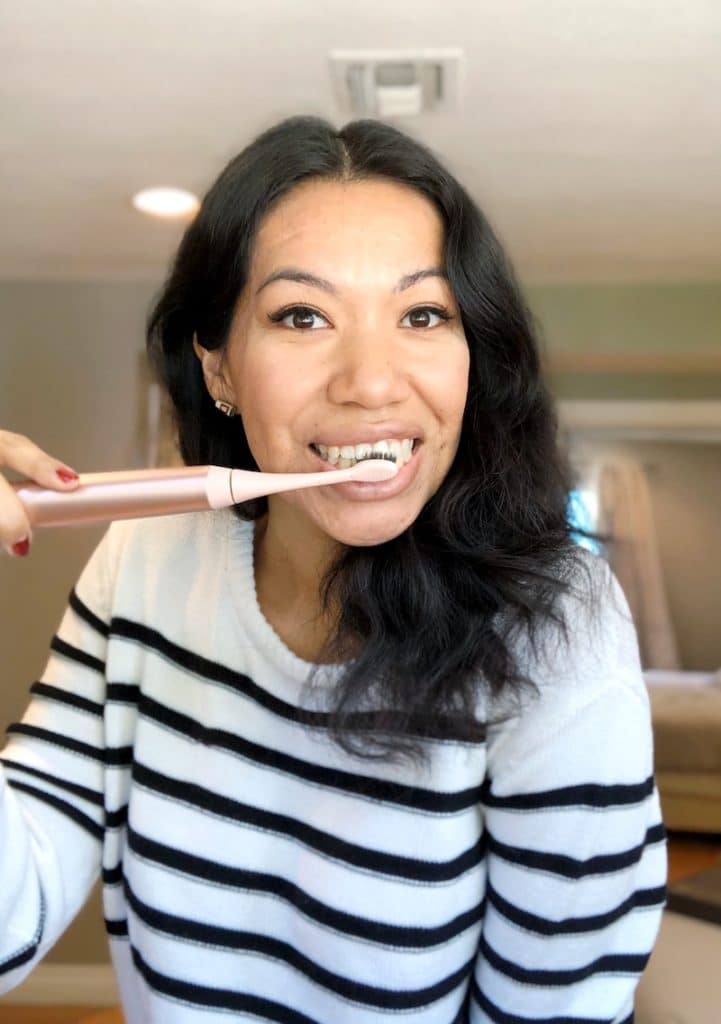 The BURST toothbrush is what I'm using now at home and I like it a lot more than the other toothbrush that I used to use. I love that I don't have to keep it on a charger, I like that it's lightweight and that the brush is so soft and mimics a regular toothbrush in that the toothbrush head is long, as opposed to round. The bristles are soft and my gums feel like they're also getting a nice little massage when I use it. It also makes for a great pretend mic to sing along to my favorite song in the morning. *wink*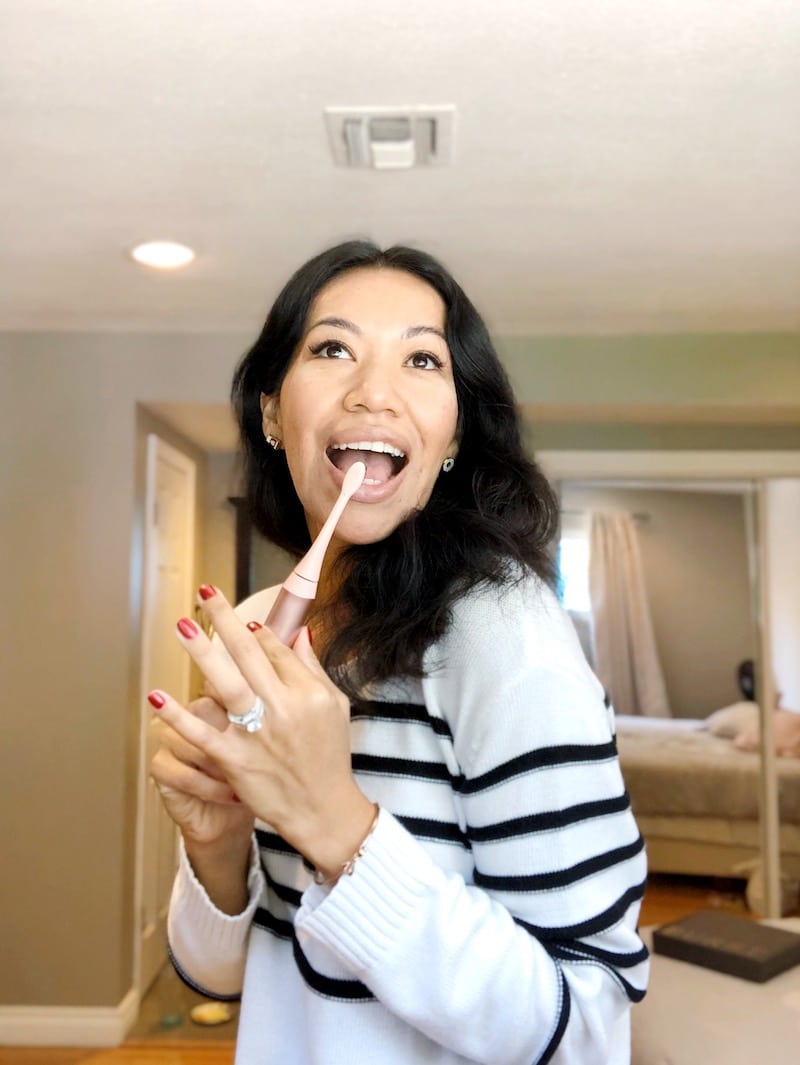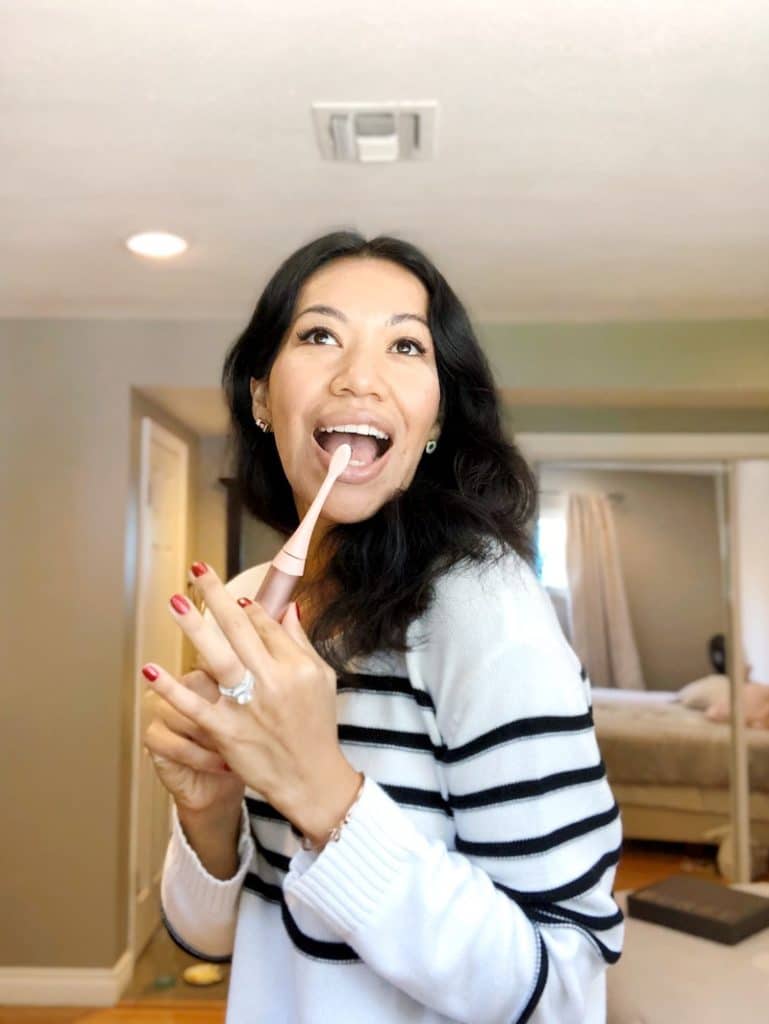 For a limited time, you can purchase the BURST Sonic Toothbrush in rose gold at a discounted price of $69.99 (down from $99.99)! Click the link below to purchase one for yourself, and one for everyone else in the family!
BURST Sonic Toothbrush in Rose Gold Discount
Use this BURST Sonic Toothbrush discount link to save $30 on the Rose Gold BURST Sonic Toothbrush, Now $69.99
Sale Dates: 11/25/19 – 12/2/19
Restrictions may apply.
Originally published on November 27, 2019. Last Updated on November 27, 2019 by Pattie Cordova