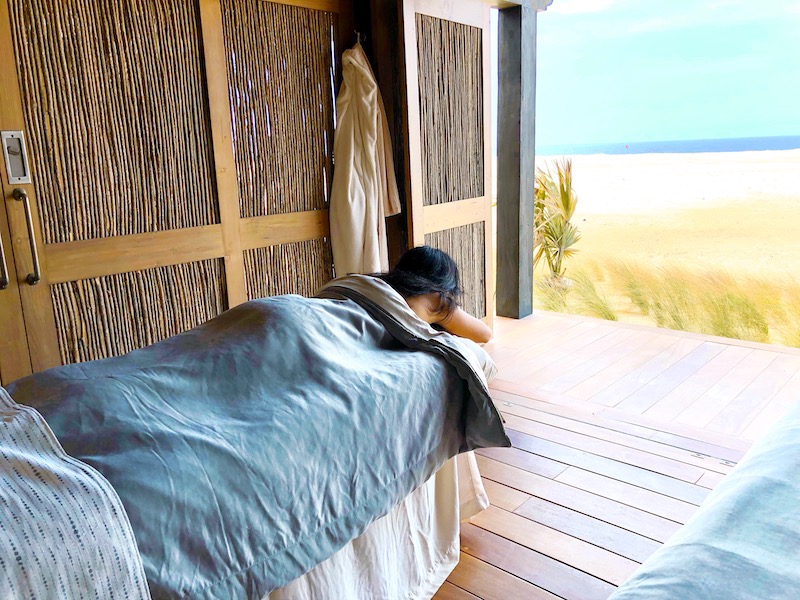 This post is in partnership with Travelocity and The Grand Solmar at Rancho San Lucas Resort Golf and Spa.
I just came back from an uh-mazing stay at The Grand Solmar at Rancho San Lucas Resort Golf and Spa in Los Cabos. I've visited the area a few times, but each time I feel like I experience something new and different. This time around, I experienced the most luxurious and relaxing massage spa treatment of my entire life at The Spa by the Ocean.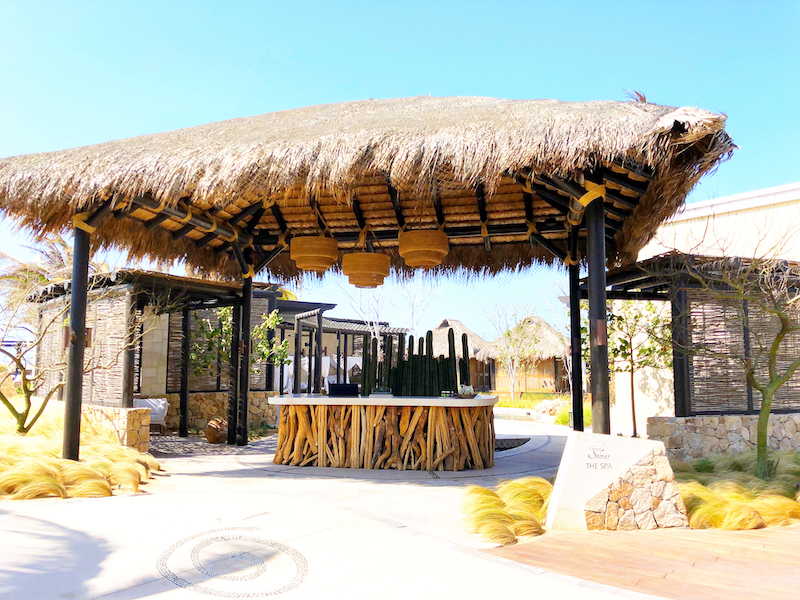 The Spa by the Ocean in Los Cabos
Like the name implies, The Spa by the Ocean at Grand Solmar at Rancho San Lucas is just that – a spa right next to the ocean. Their cabins resemble palapas, but enclosed all the way around. There are four cabins in total, with one of the set up as a dining area – because yes, a few of their treatments include a three-course lunch!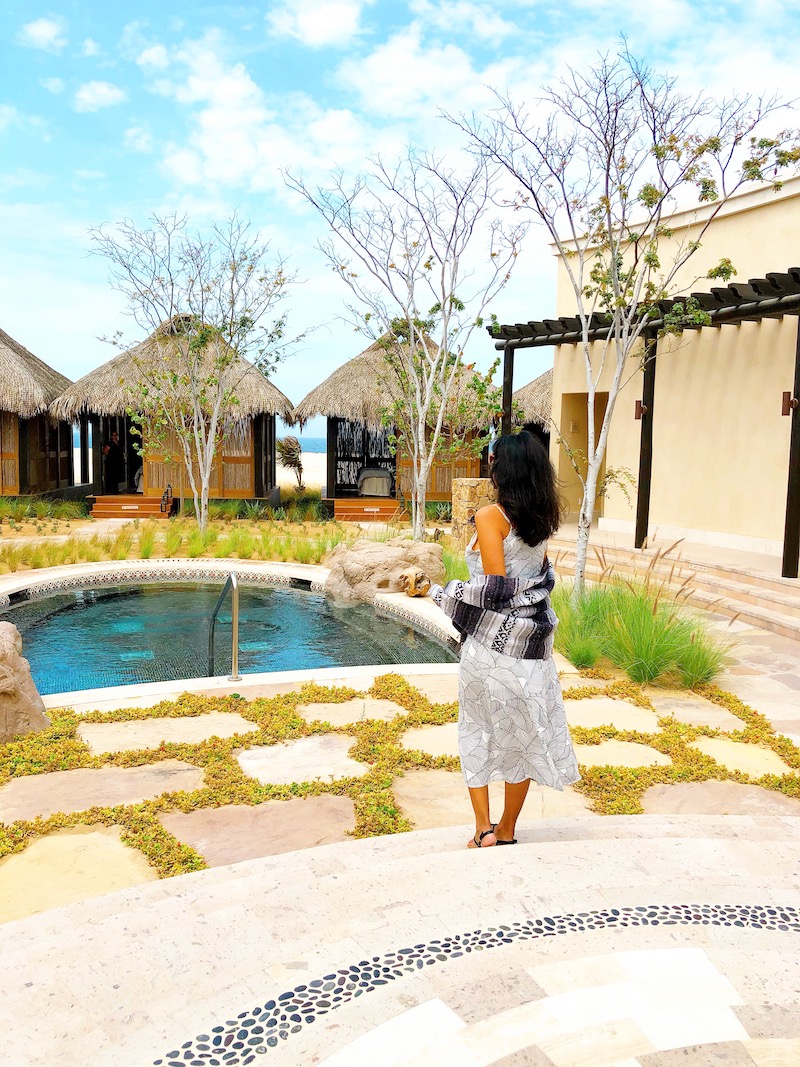 The spa is located near their Balineses (the name of their cabanas by the lagoon). At the time of your treatment, you'll check-in and select your desired aromatherapy scent. I went with sage because I loved the scent and went just perfect with the sound of the ocean.
Their front desk also offers a variety of lotions and soaps to purchase for use in your home. It's a great way to take a little of The Spa with you after you leave.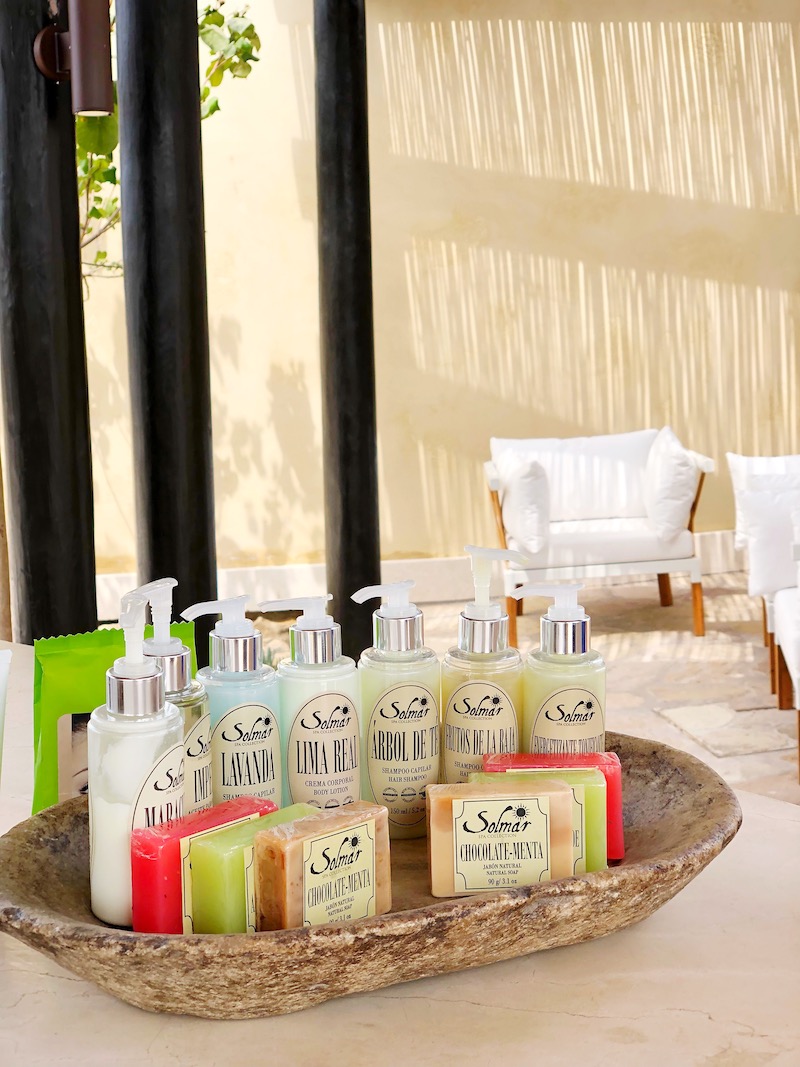 The type of massage I received was called "Tamma Wakoe". This massage is guided by one of their wellness experts and starts with the delicate sounds of bells. It's 80 minutes long and also includes a three-course lunch with an exquisite set menu.
Changing area
Before the massage, we were invited to undress in their gorgeous bathroom and shower area. Lockers are provided with robes and sandals as well. There are two showers available for guest use as well as toiletries including mouthwash, comb, shaving razor and soaps.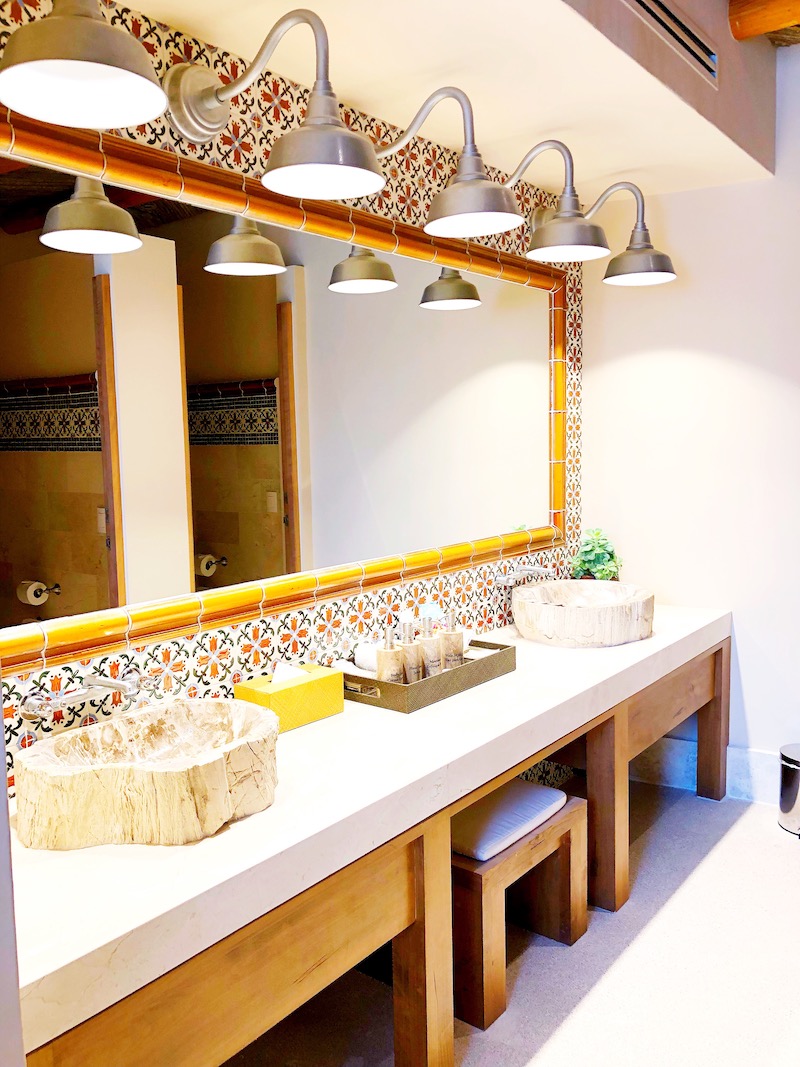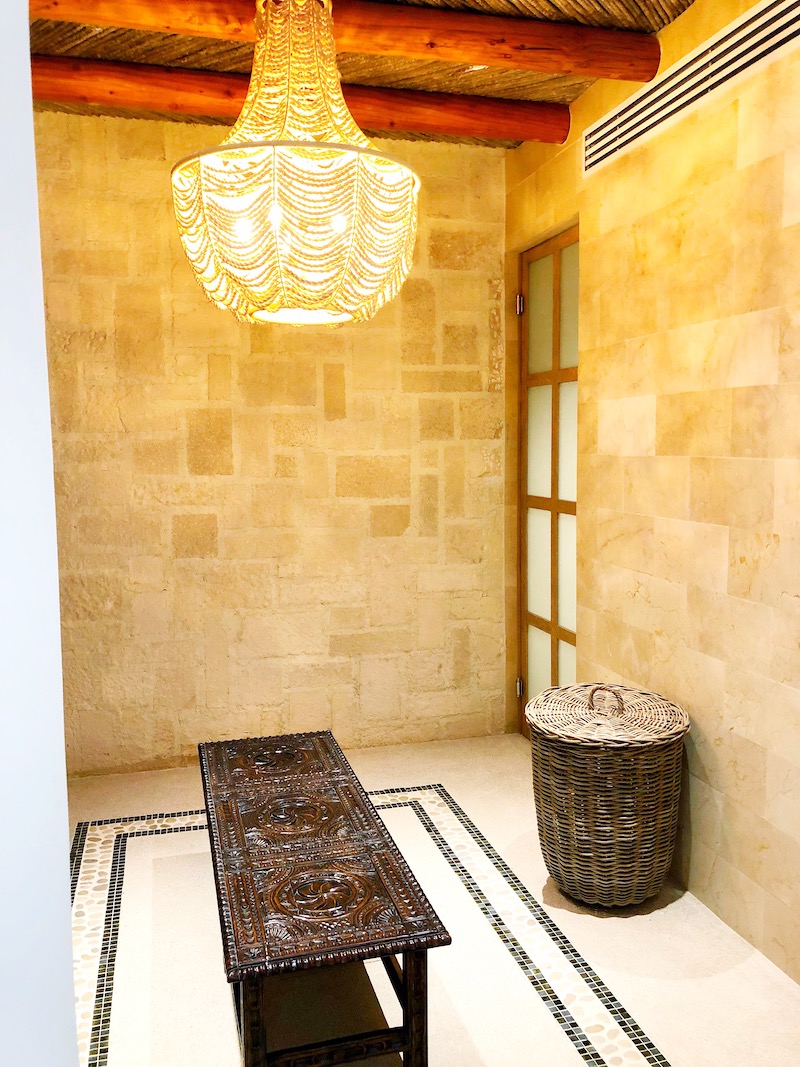 Once dressed, the option of lounging in their cabanas is available with a special infused water drink (mine was infused with orange and cinnamon). There is also a jacuzzi open for guests to use before or after your spa treatment.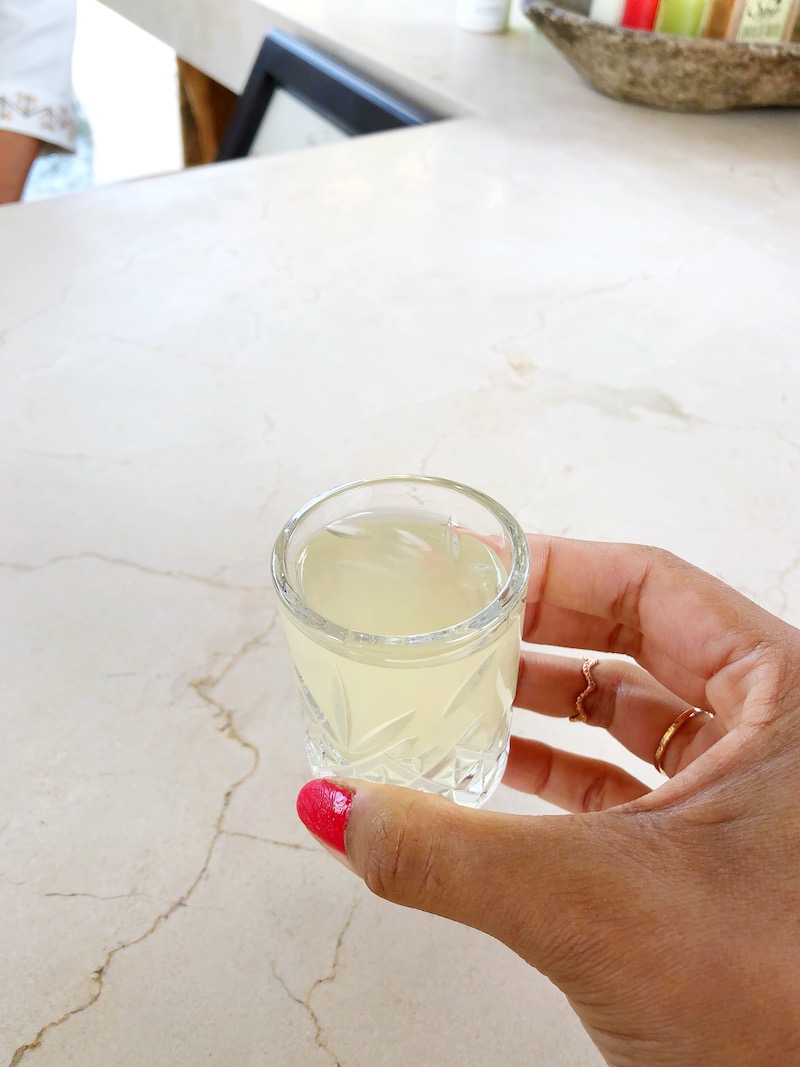 Oceanside cabanas
Inside the oceanside cabanas you'll find two massage beds (couples are welcomed) and two doors that open up the cabana to the ocean. The option to keep them open is given to you. I chose to keep them open because not only is the ocean breeze and the sounds of the waves relaxing, but also because the beach was uninhabited so there was virtually no noise other than nature.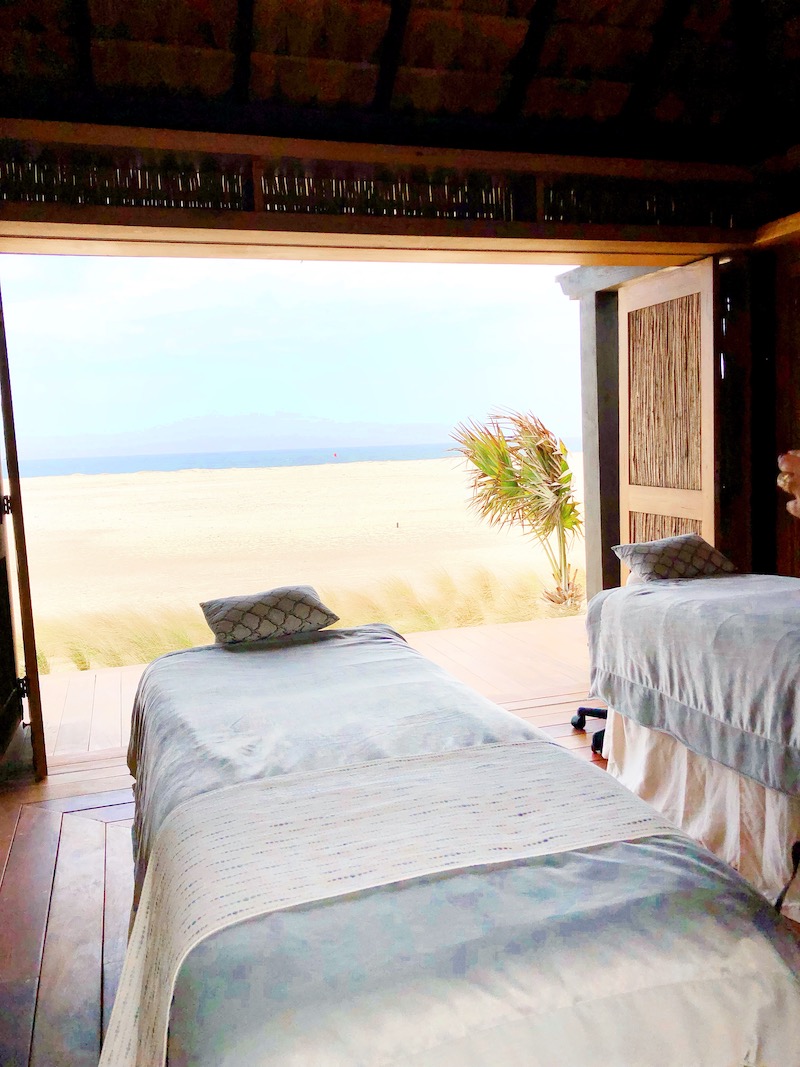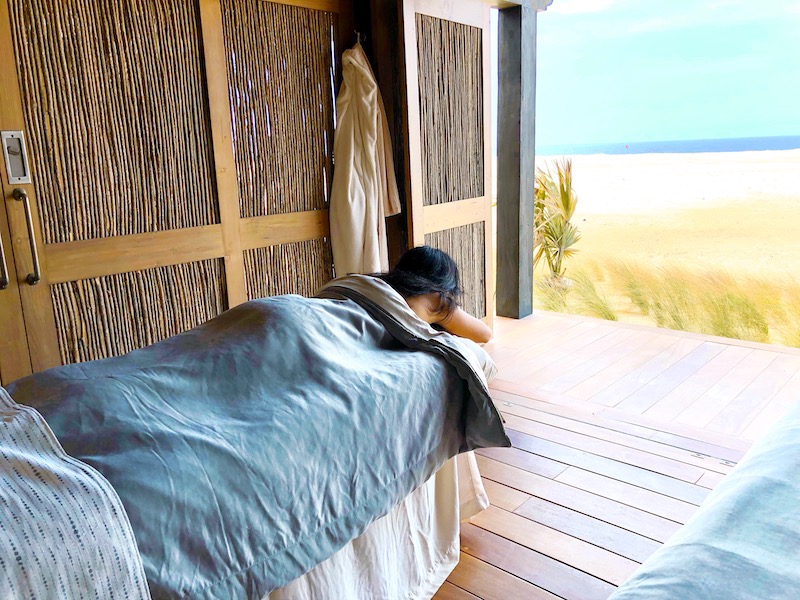 My massage was absolutely incredible thanks to Martha, my massage therapist. She made sure to keep my body warm (even though the table was not heated), and the pressure she applied was perfect.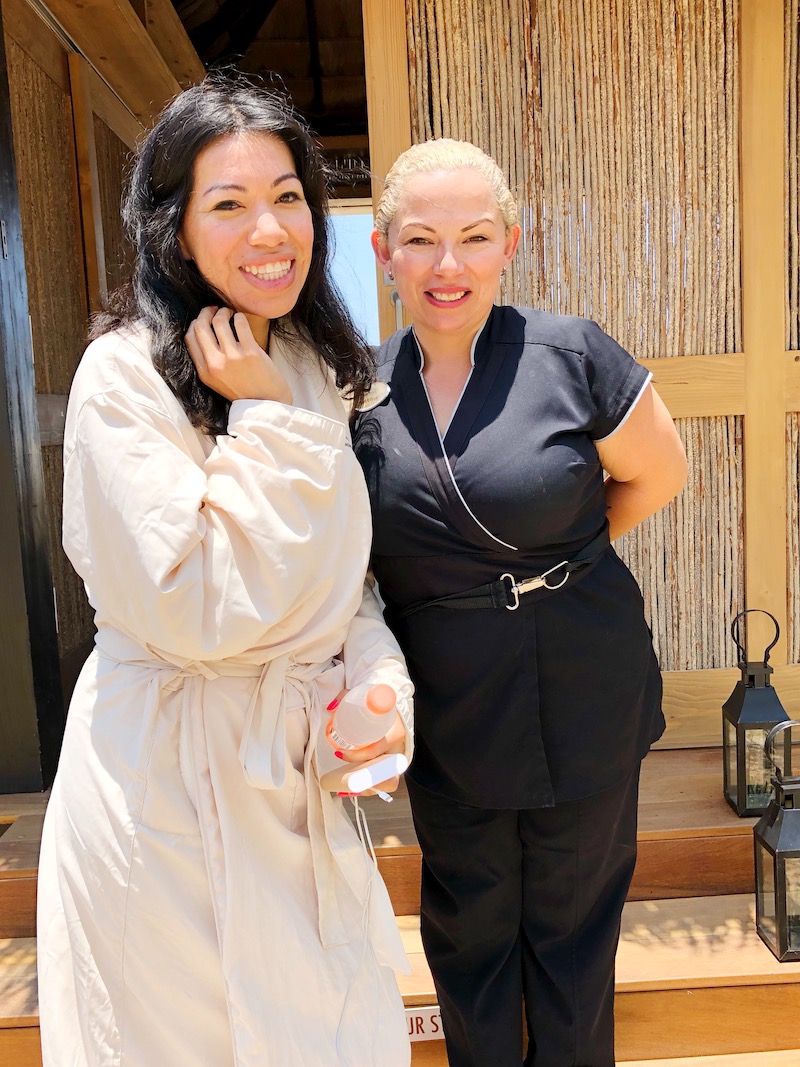 The 80 minutes flew by before I knew it and next thing I know I was being led to lunch in another cabana – also open to the ocean.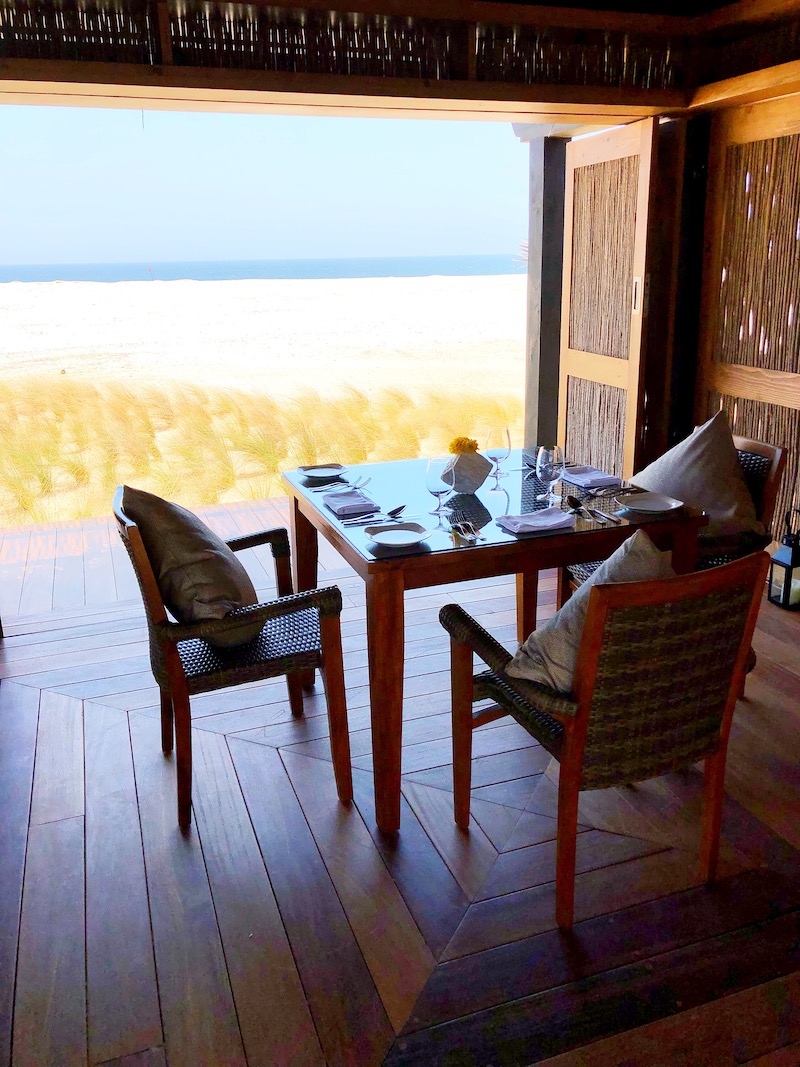 Dining at The Spa by the Ocean
I had chosen my dishes and beverages before going into my massage. I went with every vegetarian option available and chose a sparkling lemonade and a guava mimosa as my drinks.
Lunch was light and delicious. It felt like the perfect ending to the spa experience and I left feeling relaxed, calm and stress-free.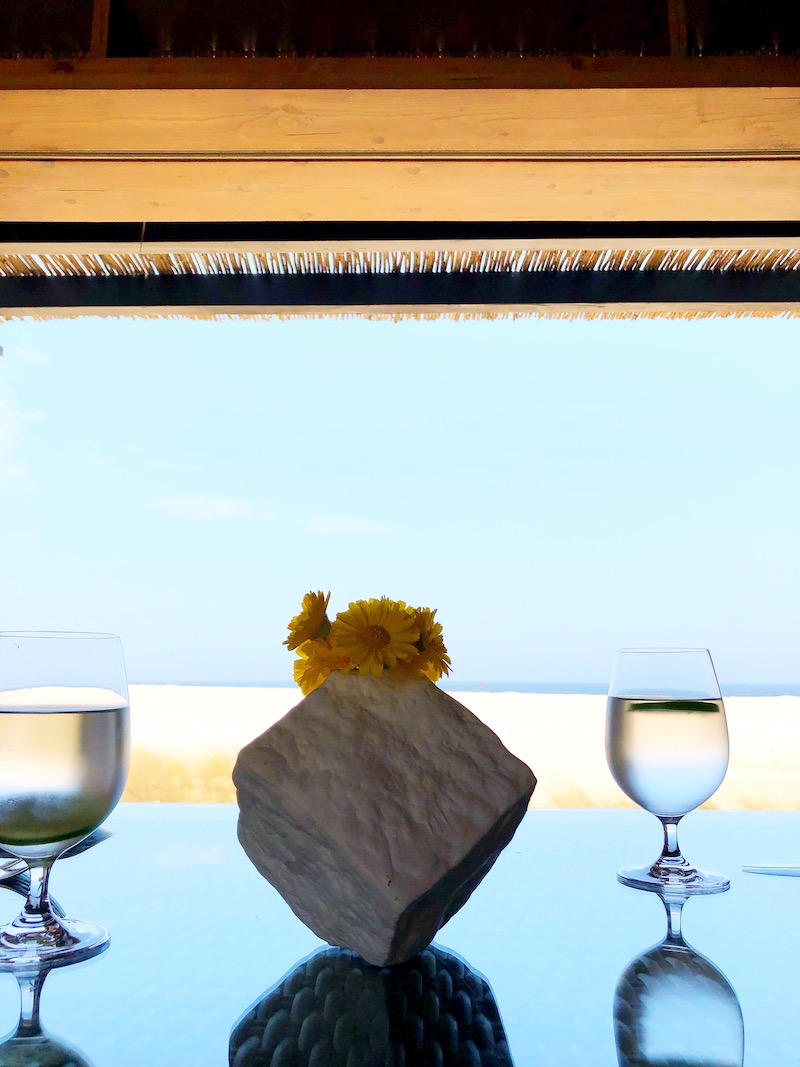 The vegetable ceviche with basil and citrus was served with tortilla chips and in a martini glass. I could taste the freshness of the ingredients and paved the way for my main course – mushroom stuffed with stewed cactus.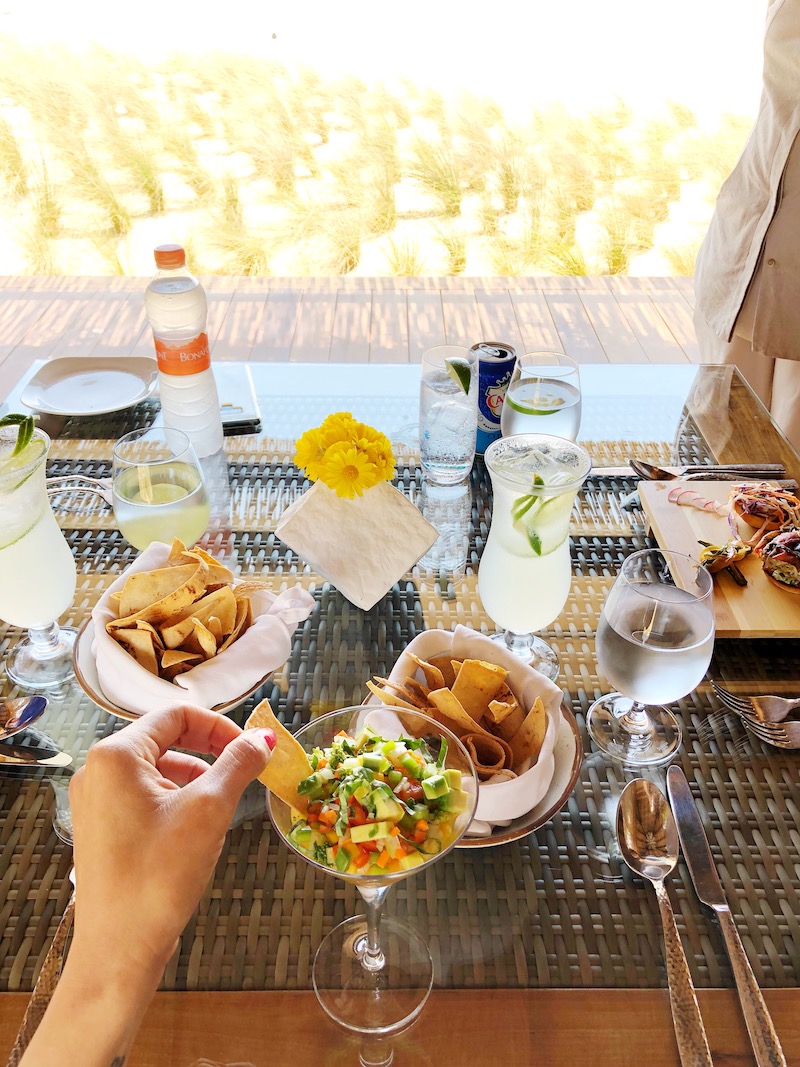 The mushroom dish was served with a sauce to complement the tastes. It paired perfectly with sparkling water. The dish wasn't very heavy and I think this was just around the time that I started coming out of my relaxation coma.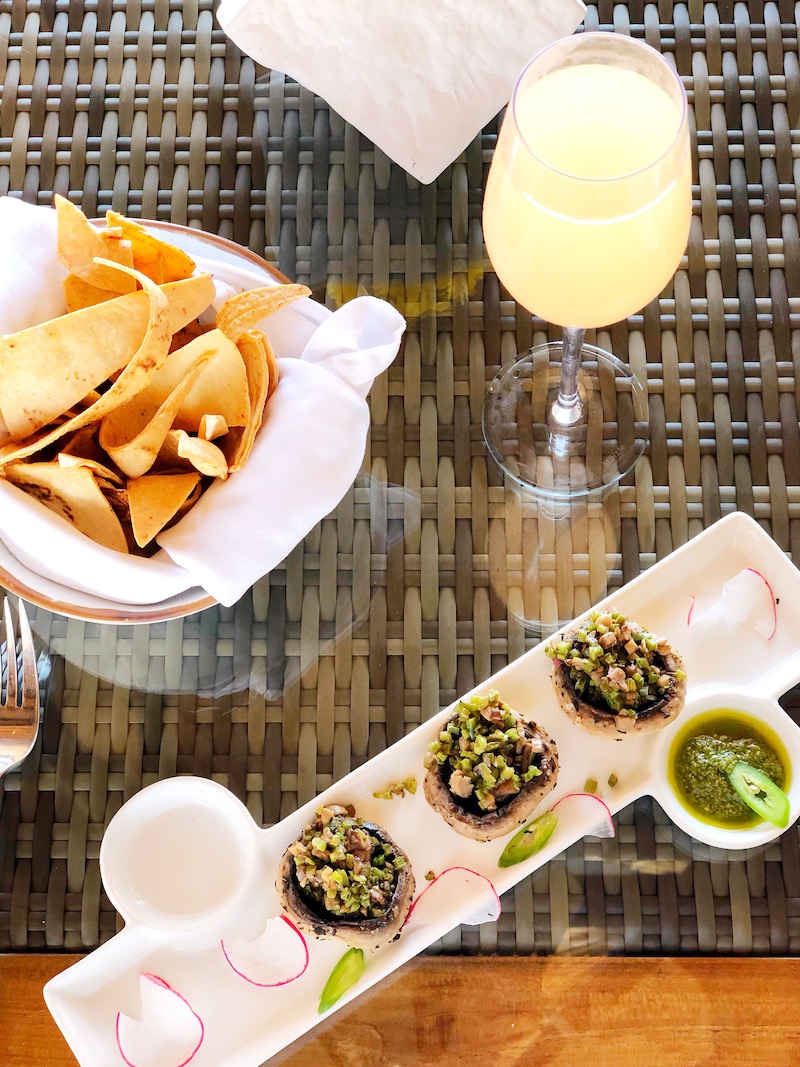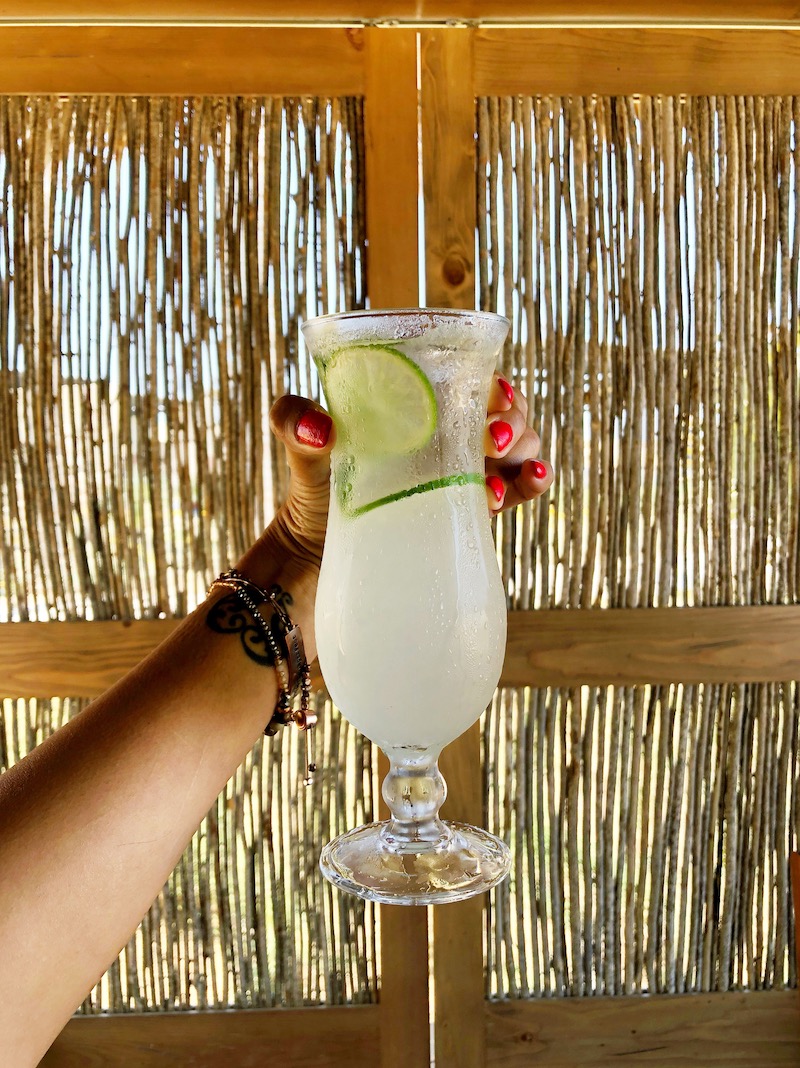 I ended my meal with a guava turnover with caramel and tequila sauce, paired with a guava mimosa. I ended up only eating one of the turnovers because I was full and knew I was going to eat dinner in just a few hours.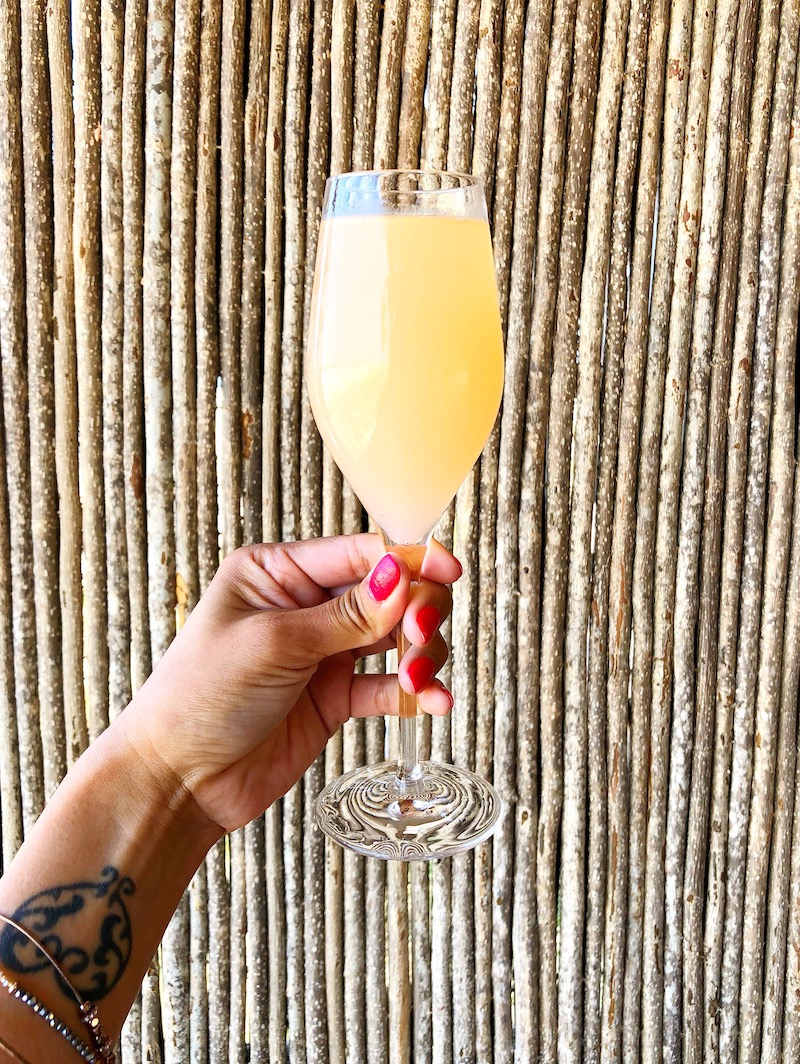 The following day I went back to the spa (I couldn't stay away!) and received the express facial. Between the sound of the ocean and the treatment, I actually ended up falling asleep. I couldn't believe it. It was the best nap I have ever had and even after the treatment was over, Martha let me stay in the cabana and continue napping. It felt indulgent and a true reflection of my luxurious stay at Grand Solmar at Rancho San Lucas.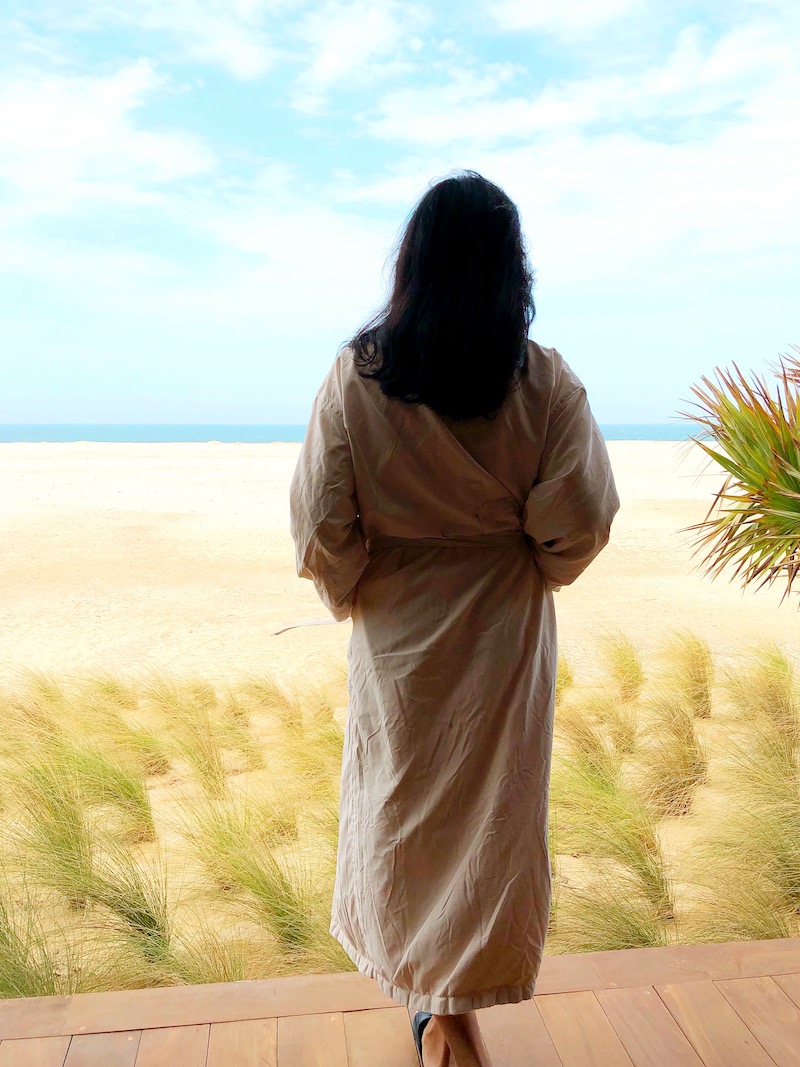 Pricing
The Spa by the Ocean offers many different spa experiences including massages, facials and body experiences. Prices for a 50 minute massage start at $119 (as of the date of this post), while a 50 minute massage will cost $135. If you're short on time, or just want a taste of what the spa has to offer, they also offer 30 minute services priced at $90. All treatments take place inside the oceanside cabanas.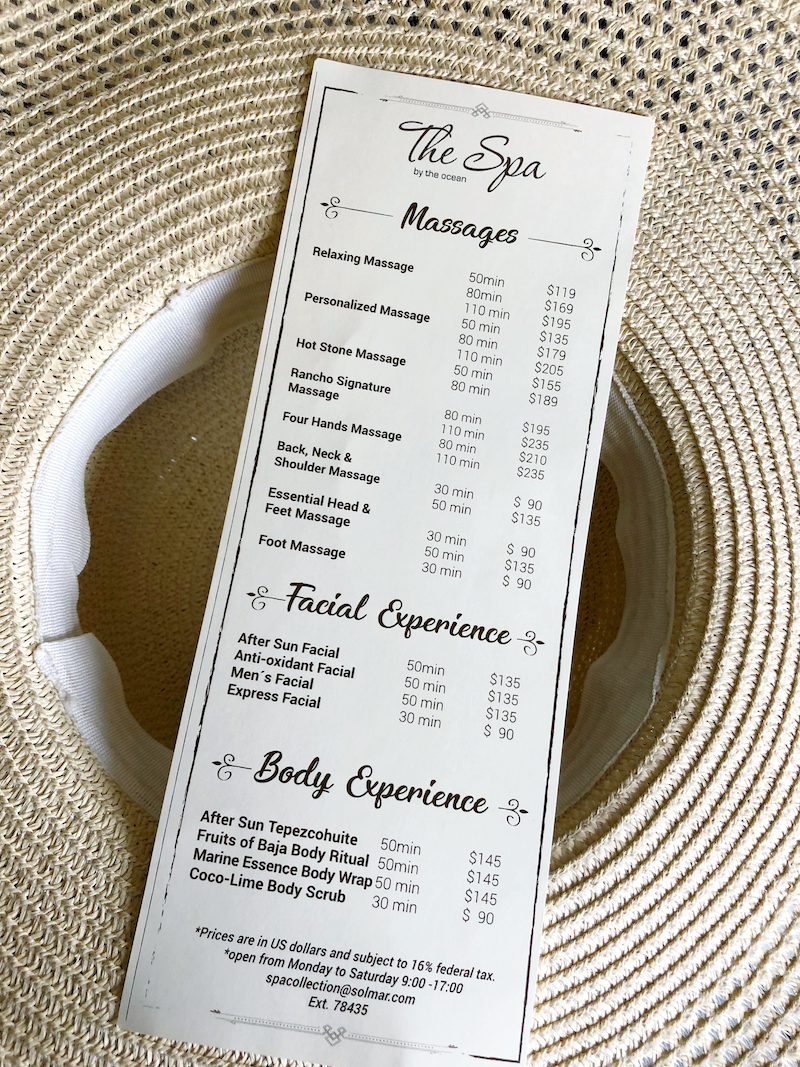 Special experiences that include lunch are priced at $399 for singles and $525 for couples. With the exception of the couples massage, each of these special experiences include both a facial and a massage.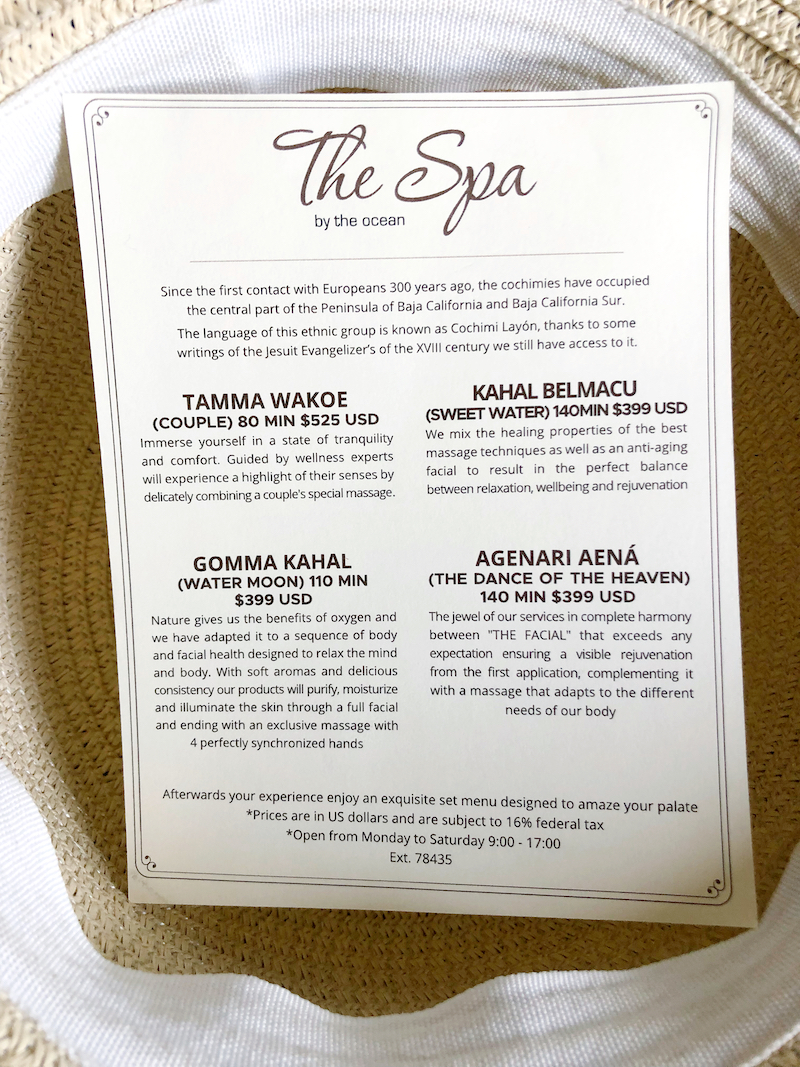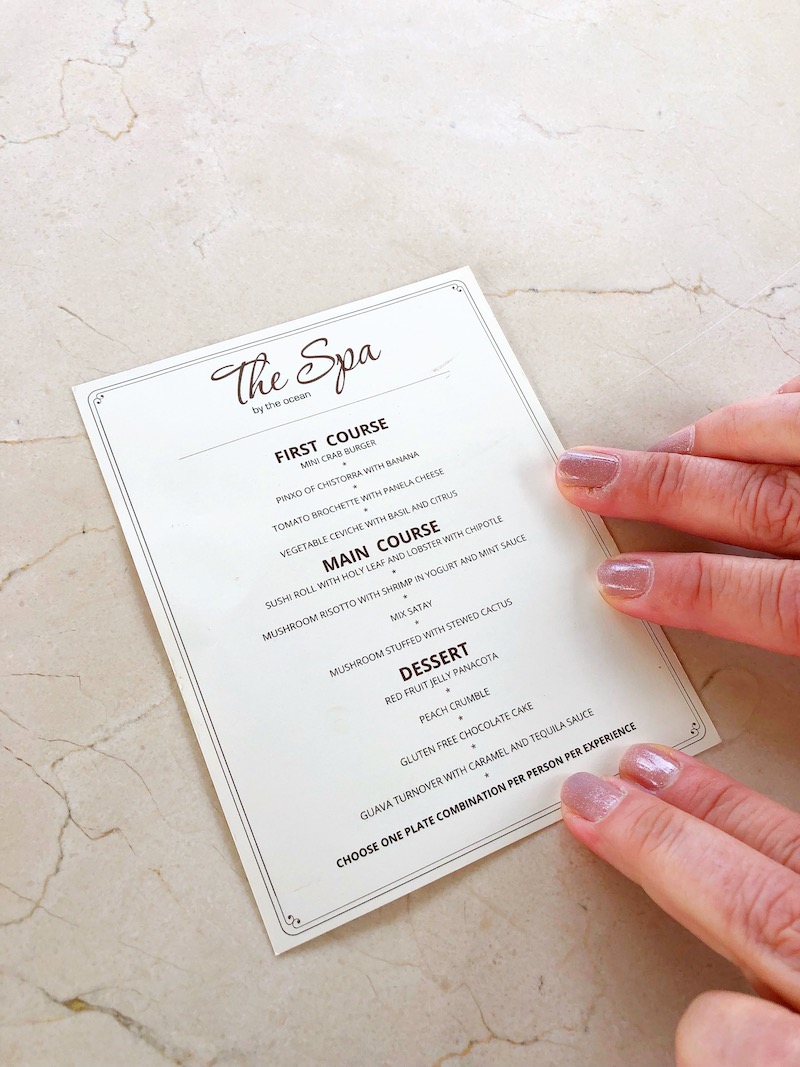 I recommend arriving at the spa earlier than your set appointment to really take in all the amenities and experience full relaxation during your stay at this luxurious resort.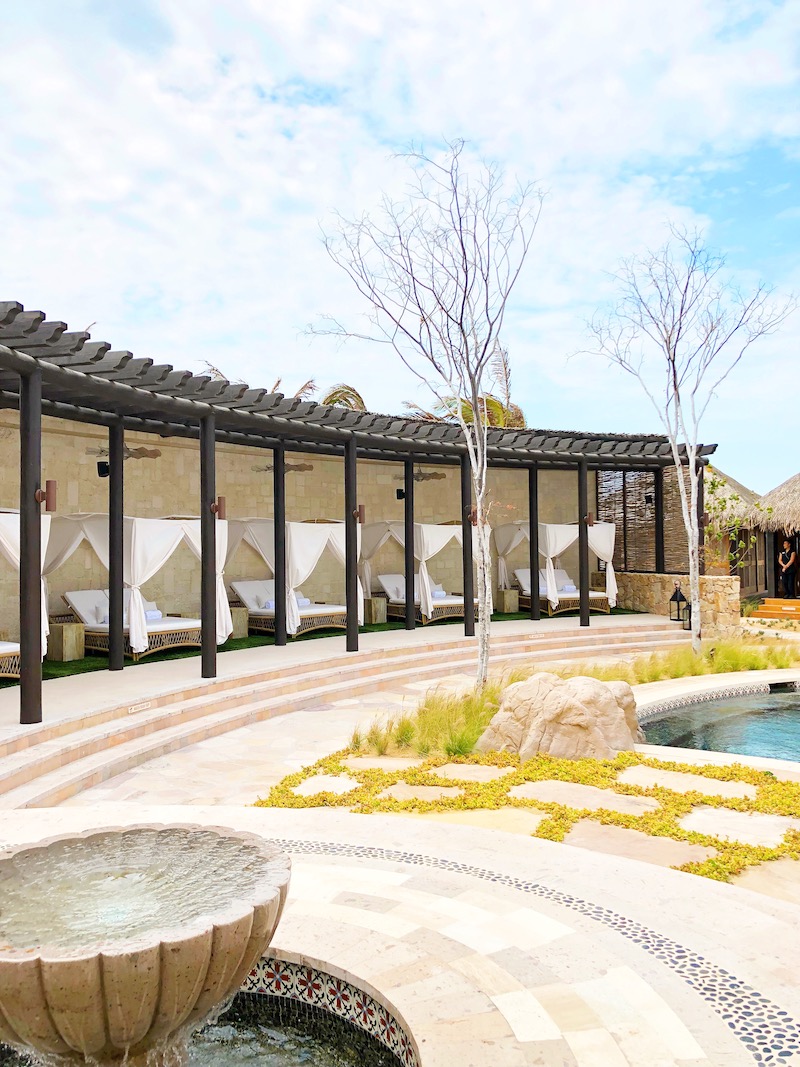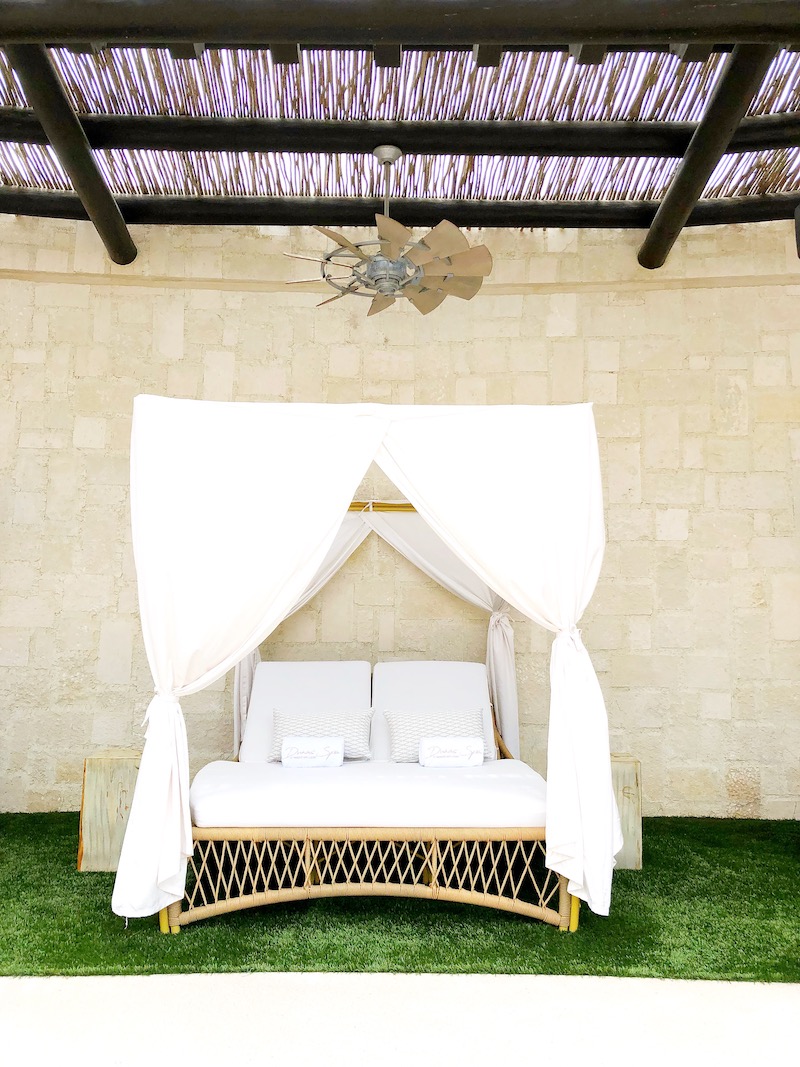 The Grand Solmar at Rancho San Lucas Resort Golf and Spa
The Grand Solmar at Rancho San Lucas Resort Golf and Spa in Los Cabos is a newer resort (it's only been open for a year and a half!) and rapidly growing. Currently, this resort offers fun amenities including a mini water park, a salt water lagoon and water activities like kayaking, paddle boarding and water aerobics. Guests can also go bike riding and by the end of the year, will be able to use their 18-hole golf course! Book your stay via Travelocity for the best deals at Grand Solmar at Rancho San Lucas.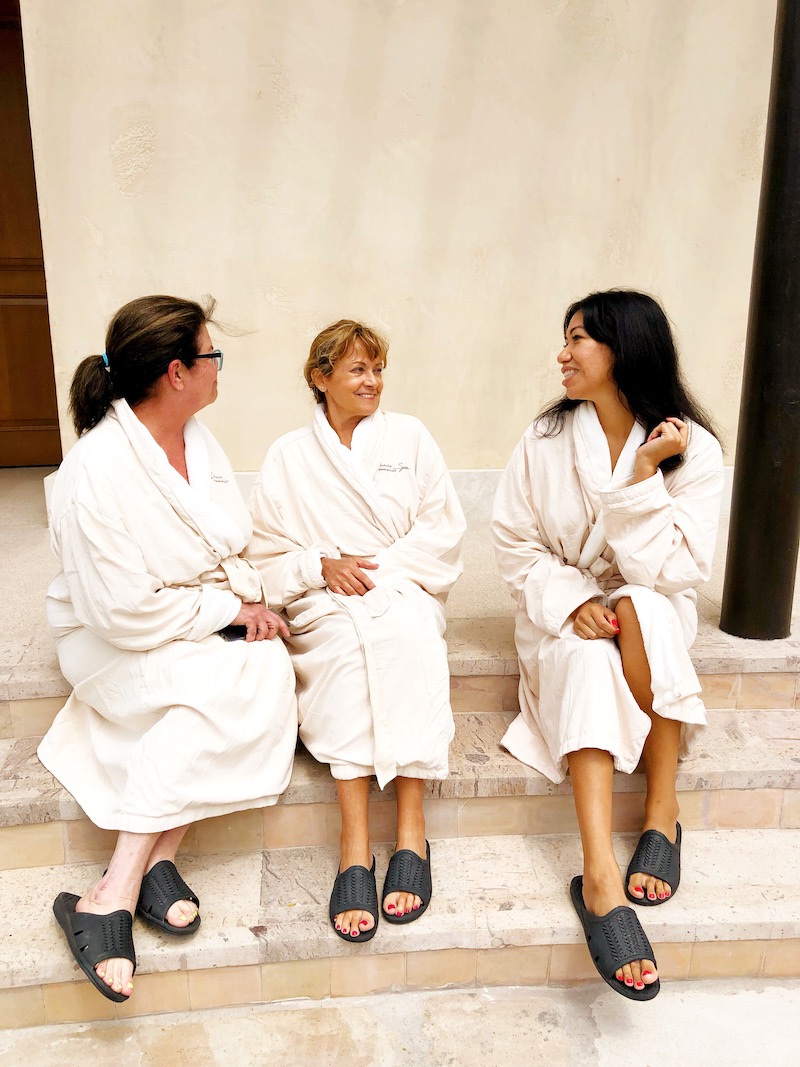 Originally published on June 13, 2019. Last Updated on June 13, 2019 by Pattie Cordova