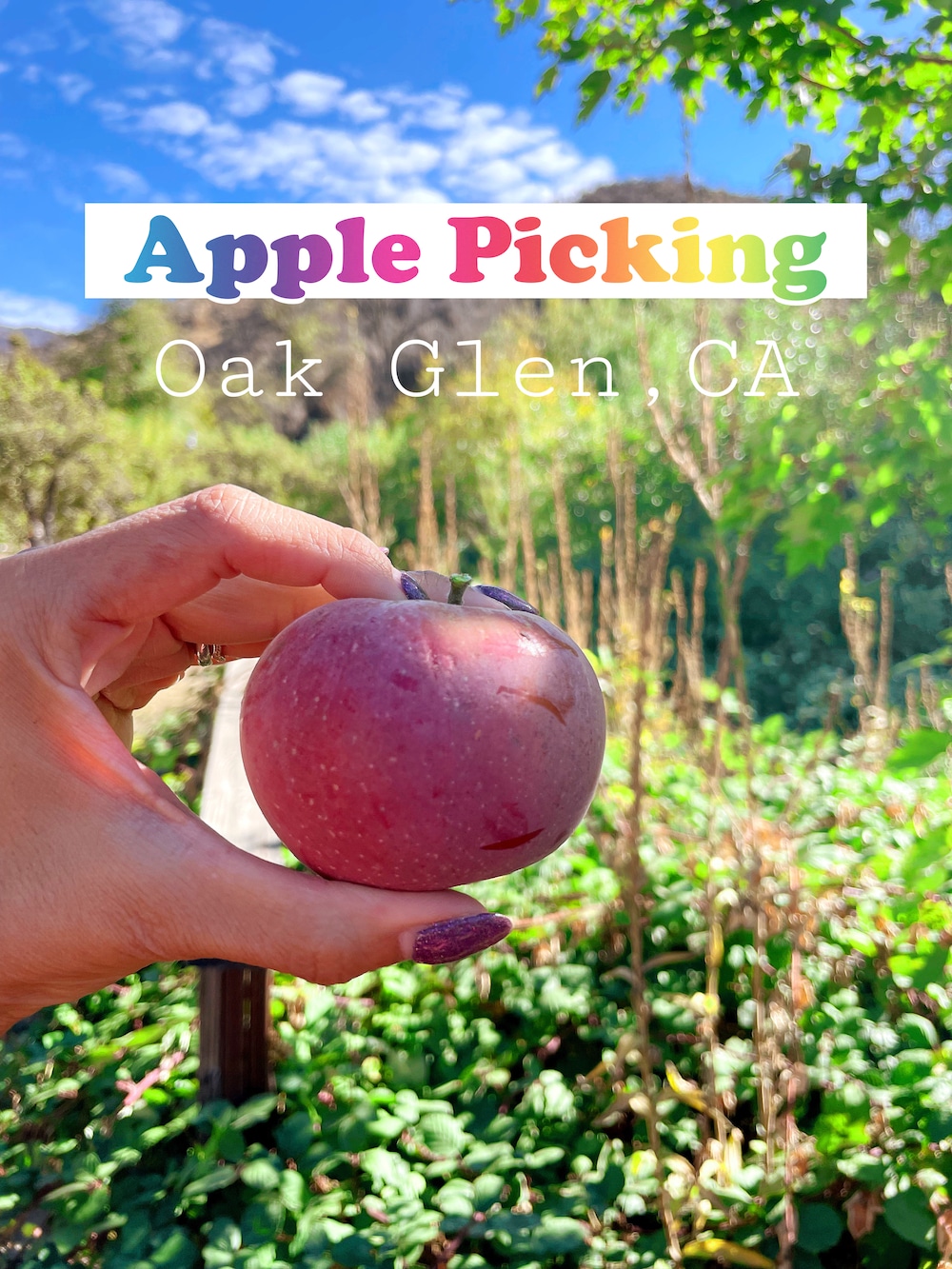 Apple picking in Oak Glen, California

Apple picking in Oak Glen, California usually starts Labor Day weekend. The best apple picking in Oak Glen (in our opinion) is Riley's Apple Farm, and their apple season starts on Labor Day weekend – and they open every weekend!
Because of this, September is typically the best time to pick apples in Oak Glen, and the farm will share updates once the apples are gone. We've gone in early October before and were still able to pick some apples.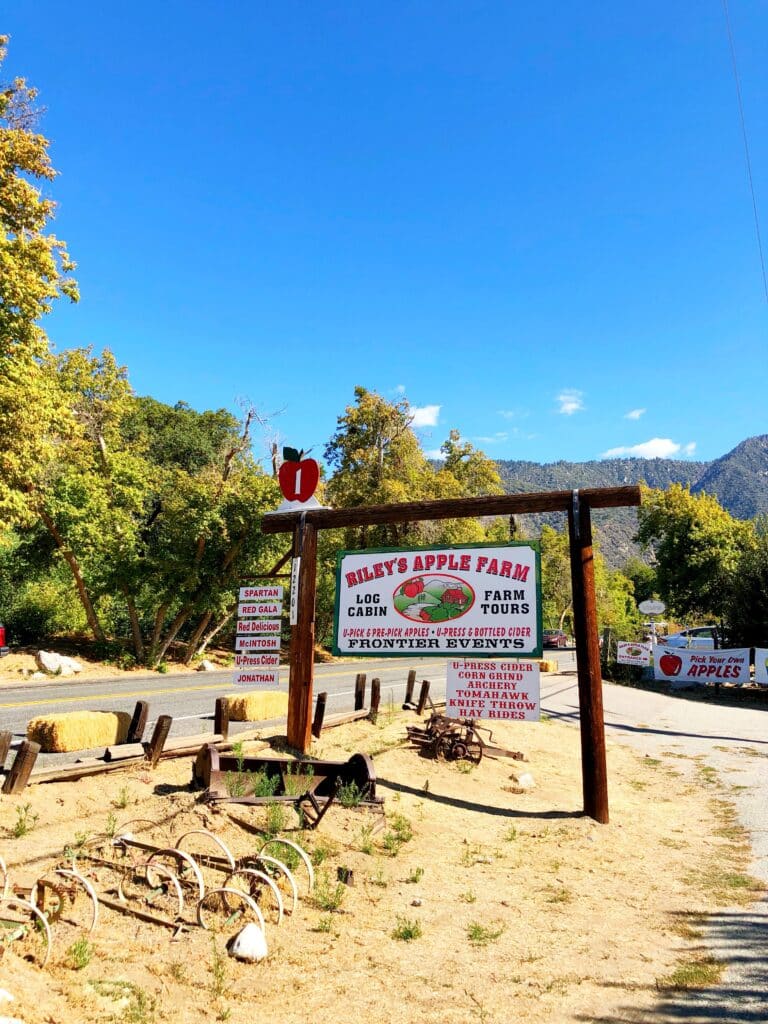 There are other apple orchards in Oak Glen, but this one has given us the best experience – especially as first timers who didn't know a lot about apple picking.
Apple Season at Riley's Apple Farm
Officially begins Labor Day Weekend.

Oak Glen Apple Picking Hours and Days
Saturday 11-4 and Sunday 10-4
Labor Day Monday 10-4.
CLOSED WEEKDAYS
What to expect when you go apple picking in Oak Glen
First off, you'll have to choose an apple orchard. We chose Riley's Apple Farm when we first visited, and have been loyal fans since then.
We've heard some bad things about other apple farms, so we tend to stick with what we know.
Our schedule for our visit to the apple orchard goes like this:
• apple picking 30 minutes as soon as the orchard opens
• press apple cider 30 minutes after orchard opens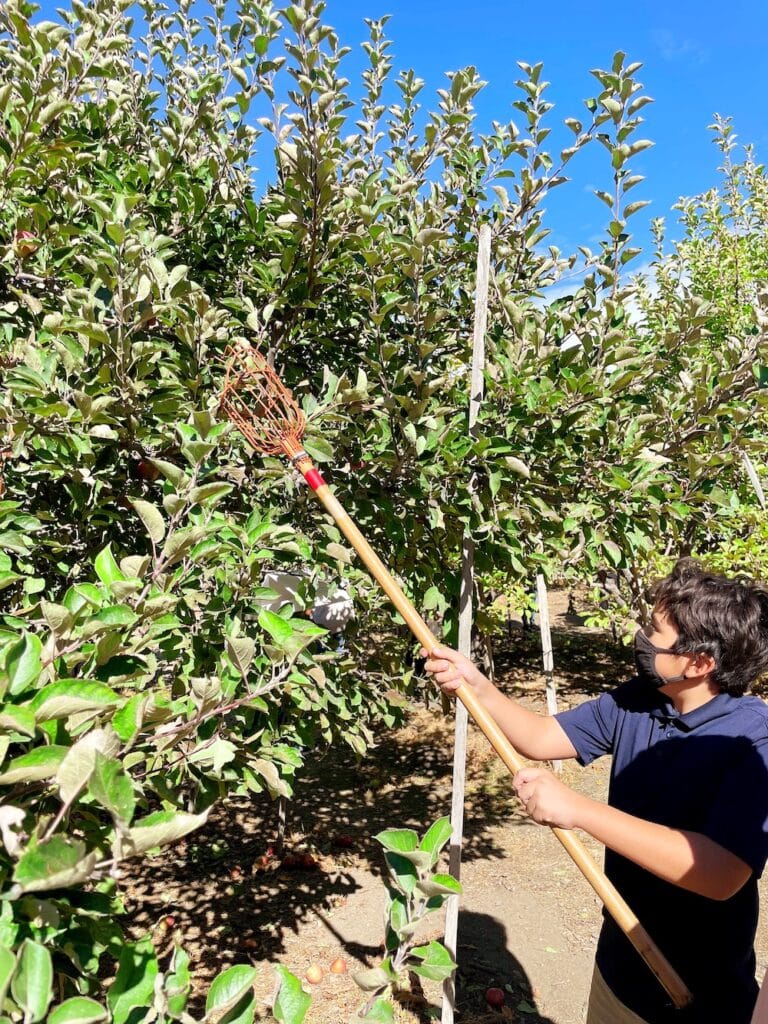 If you get to the orchard as soon as it opens, you'll be able to pick apples and get your pictures in just 30 minutes.
You'll start by visiting the little hut. The person working the booth will give you an apple picker (if you'd like), will be told which trees you can pick from (trees are color coded with a ribbon) and how much the apples are per pound.
You'll also be given paper bags to put your apples into as you pick them.
Reminder – if you pick an apple – it goes into your bag. Do not consume apples as you pick them.
Before you go apple picking, we recommend you go into the trading post (up the stairs) and sign up for a time slot to do the u-press apple cider experience if this is on your to-do list. You'll be handed a token with your assigned time (in 30 minute increments) and an empty gallon for your apple cider.
Once you have your bags, you're free to go apple picking. There is no set time to do this activity, and you can pick as many apples as you'd like.
When you're done, return to the trading post to get your bags of apples weighed. On our last visit, the apples cost $3.50 per pound.
There are restrooms on the farm.
Parking at Riley's Apple Farm
Parking can get really tough if you get there late – so our best suggestion is to get there about thirty minutes before they open so you can get good street parking.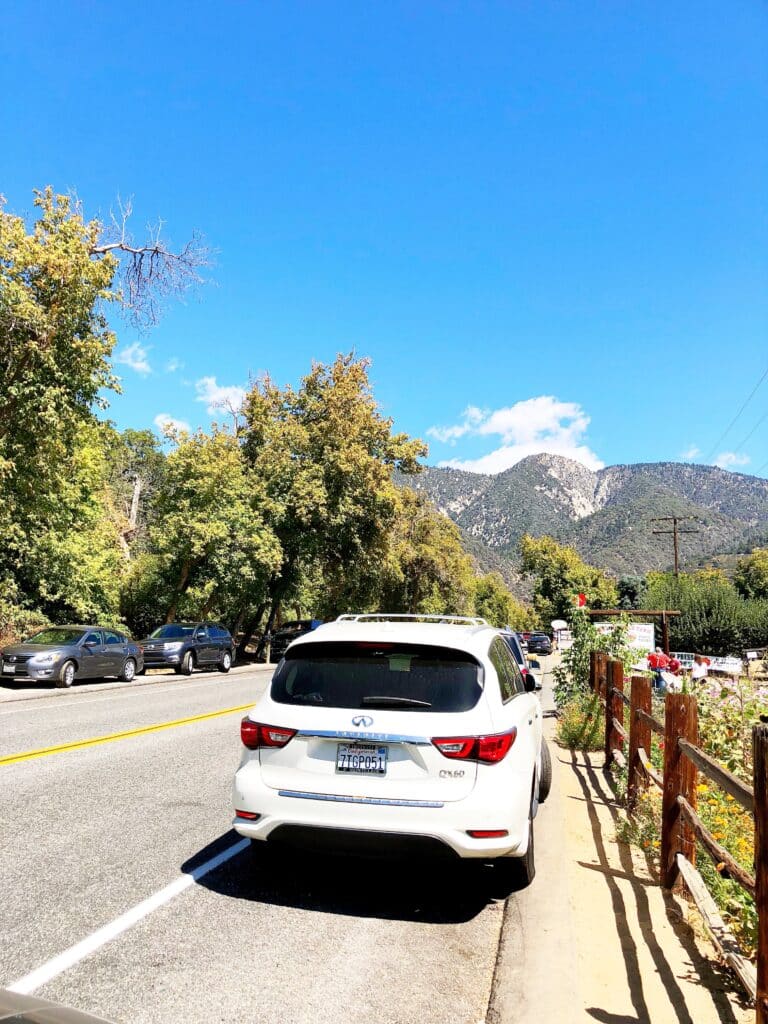 Other things to do in Oak Glen
Stop by Stone Soup Farm for some fun crafts like doll making, bird house making, panning for gold and play time at their playground.
If you're parked near Riley's Apple Farm, you'll literally walk right by Stone Soup Farm on your way out. It has a beautiful scenery, and you can stop by to relax at any of their picnic benches.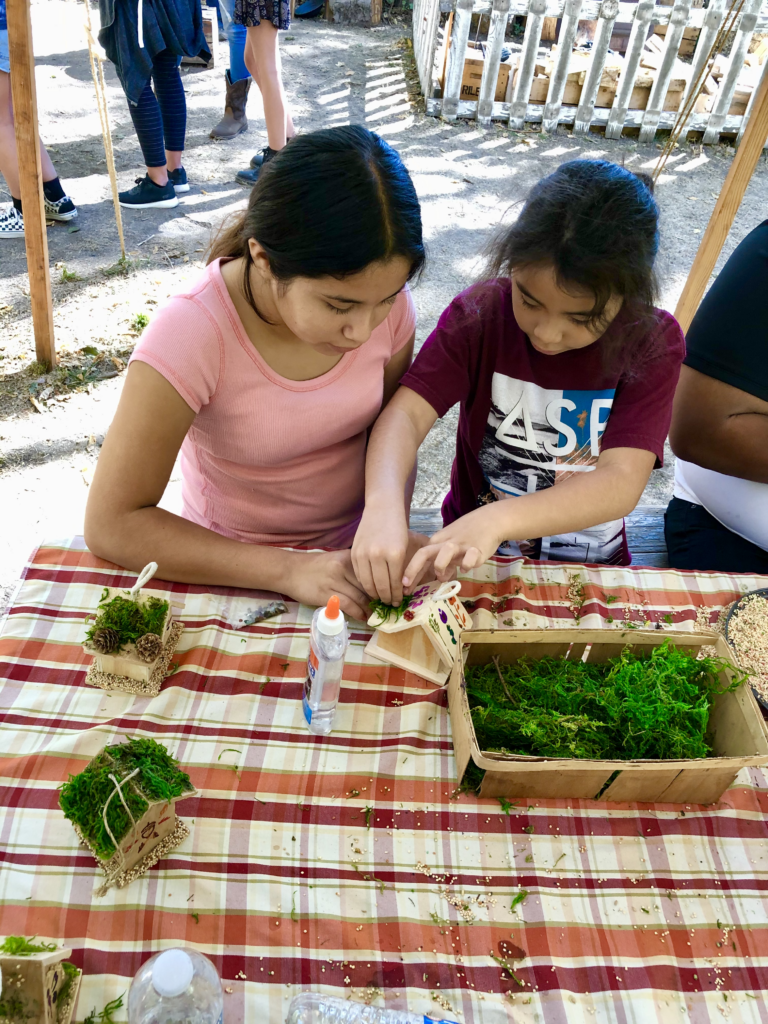 Visit Snow-Line for apple cider donuts, boysenberry picking, hard cider and a picnic with live music.
There is usually a line out the door, and the donuts and hard cider are usually reserved for weekends only.
Inside Snowline, you'll not only get to buy their famous apple cider donuts, but they also have a gift shop and free samples of apple cider.
If you didn't press your own apple cider at Riley's Apple Farm, you can pick up some fresh apple cider at this shop.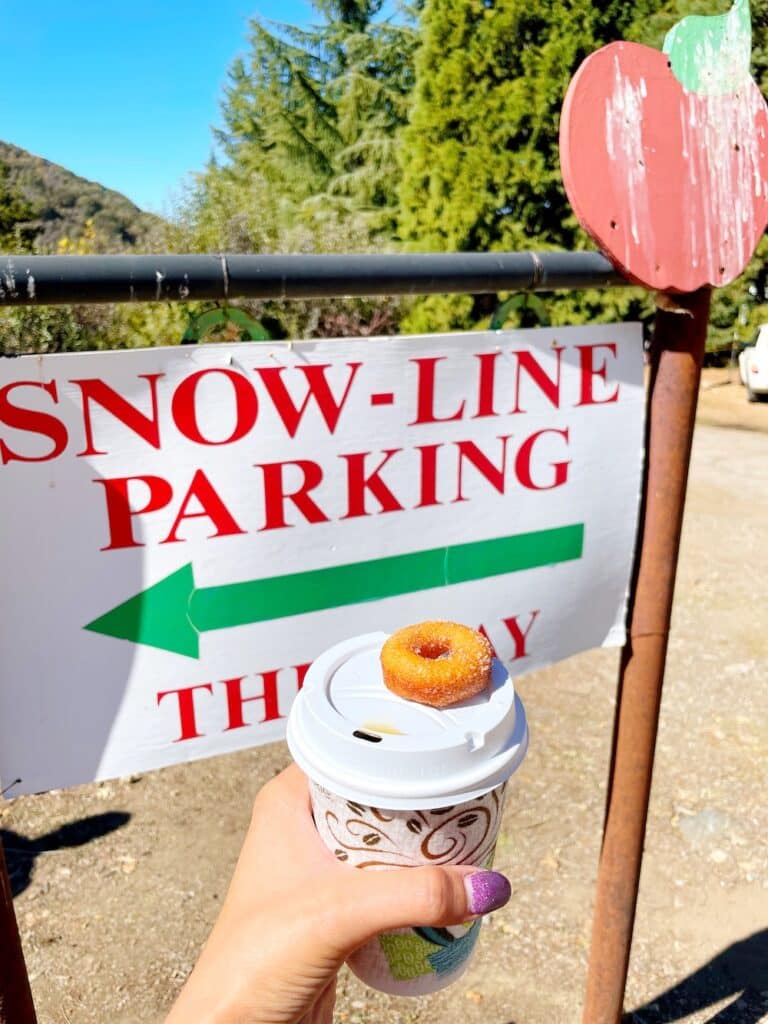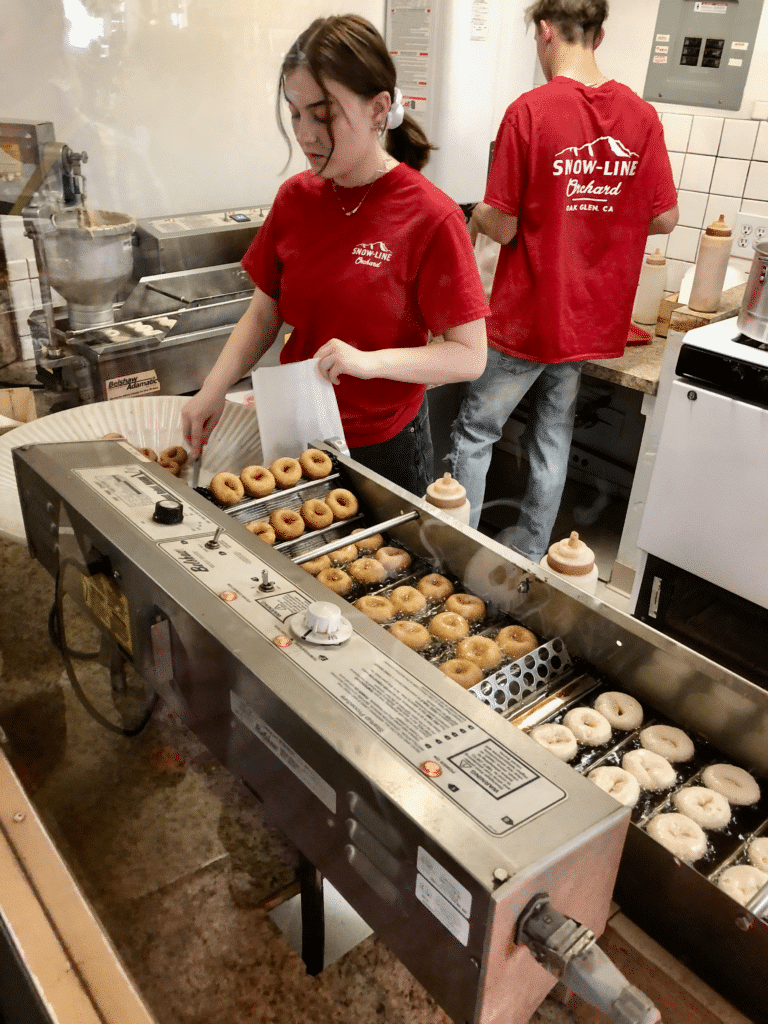 Visit Oak Tree Village and do some shopping at their many small businesses boutiques, as well as the farmers market on Saturdays.
This location is on a hill with tons of small shops and eateries.
It also has a small Oak Glen petting zoo!
Restrooms are available at the top of the hill.
Try your hand at axe throwing while you're there!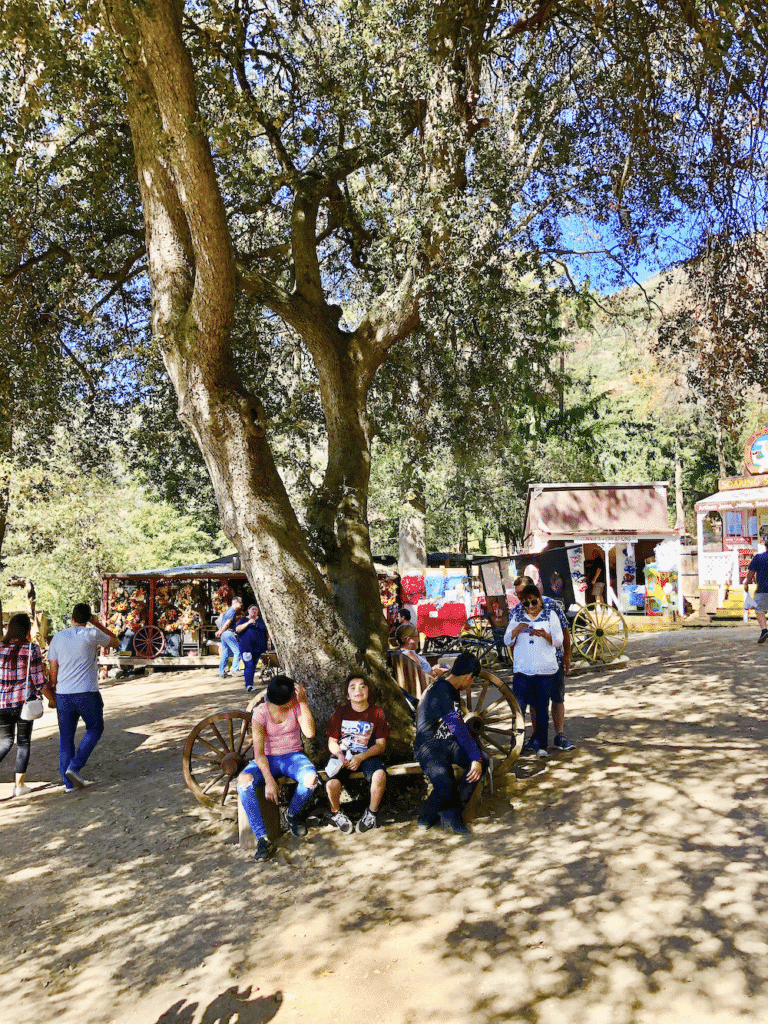 Outfits we wore apple picking in the Fall
Because we only go up once a year to go apple picking, our outfits have to be super instagrammable. Over the years, I've grown fond of a dress and boots, with a wide-brim hat.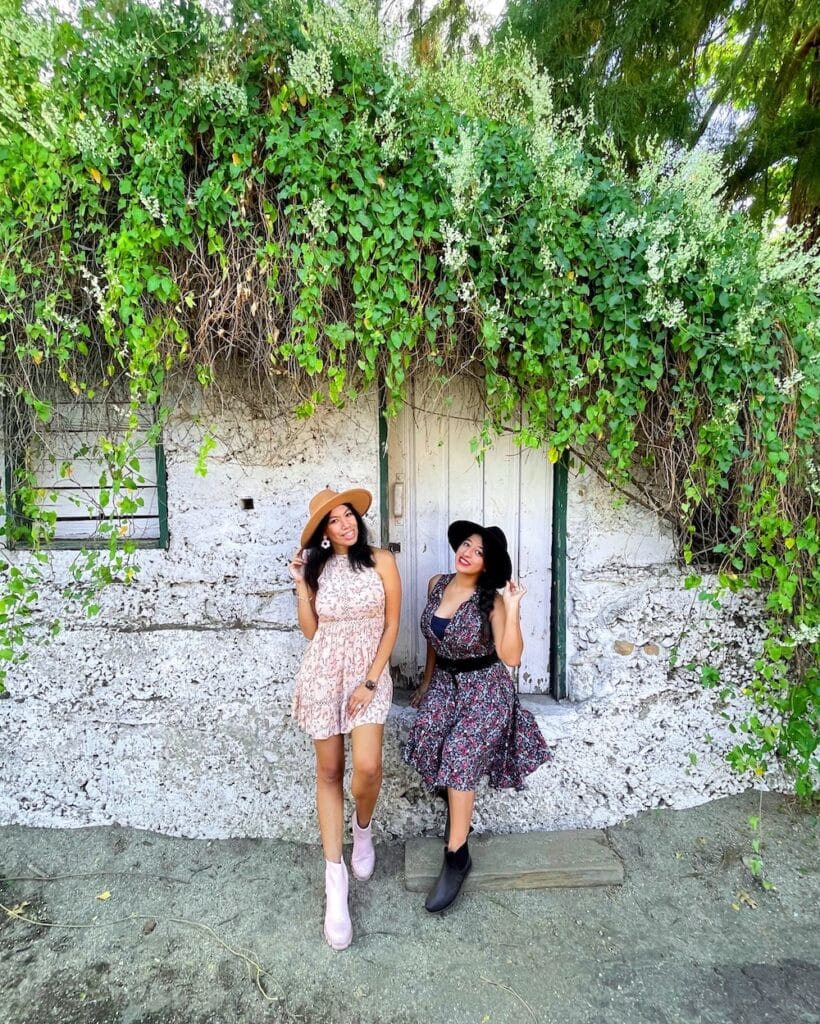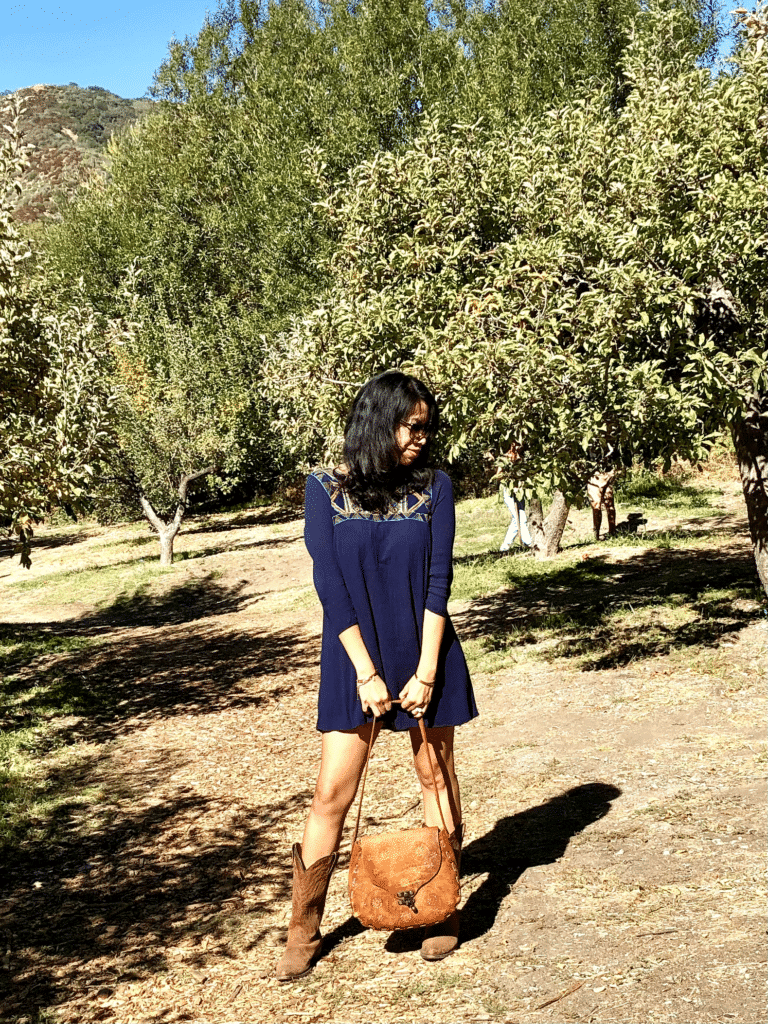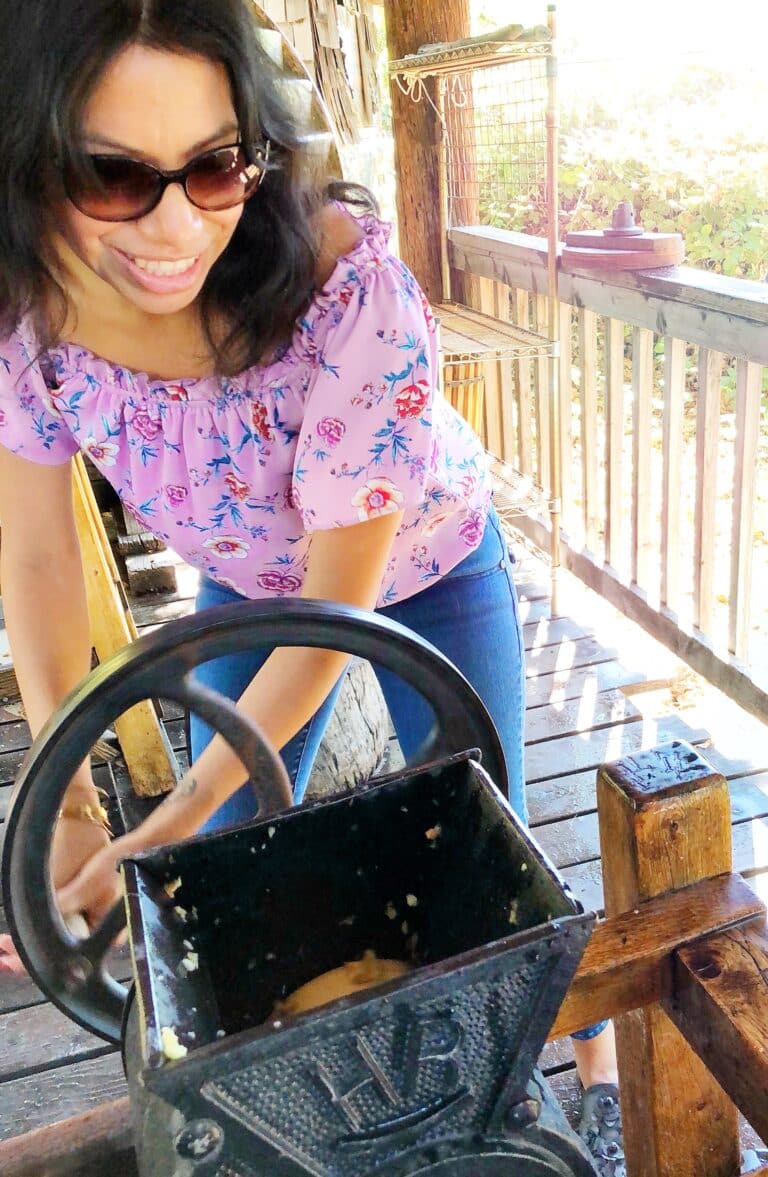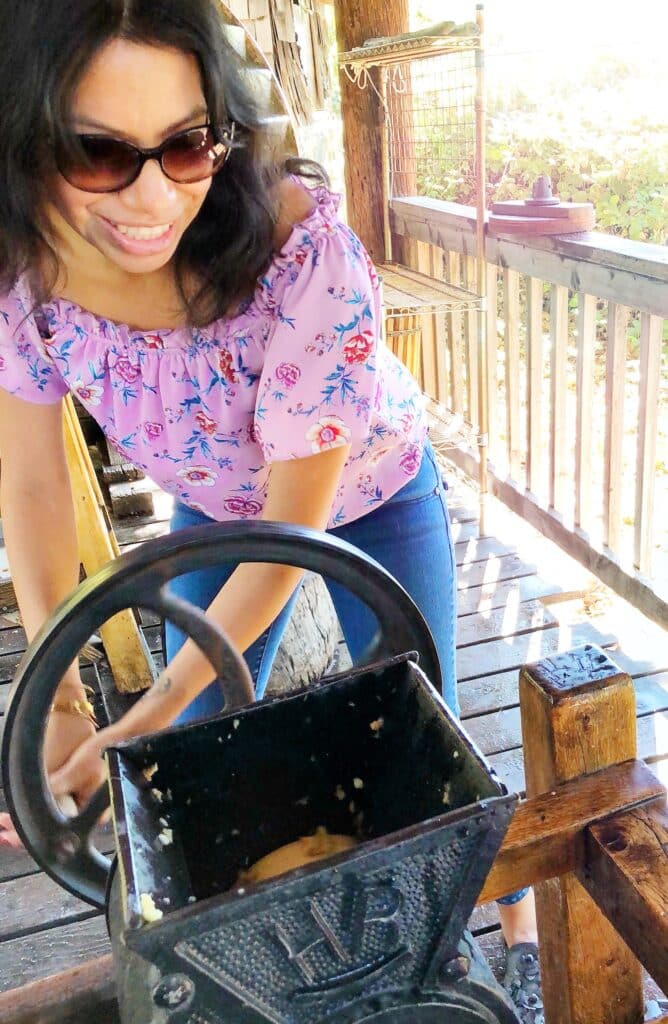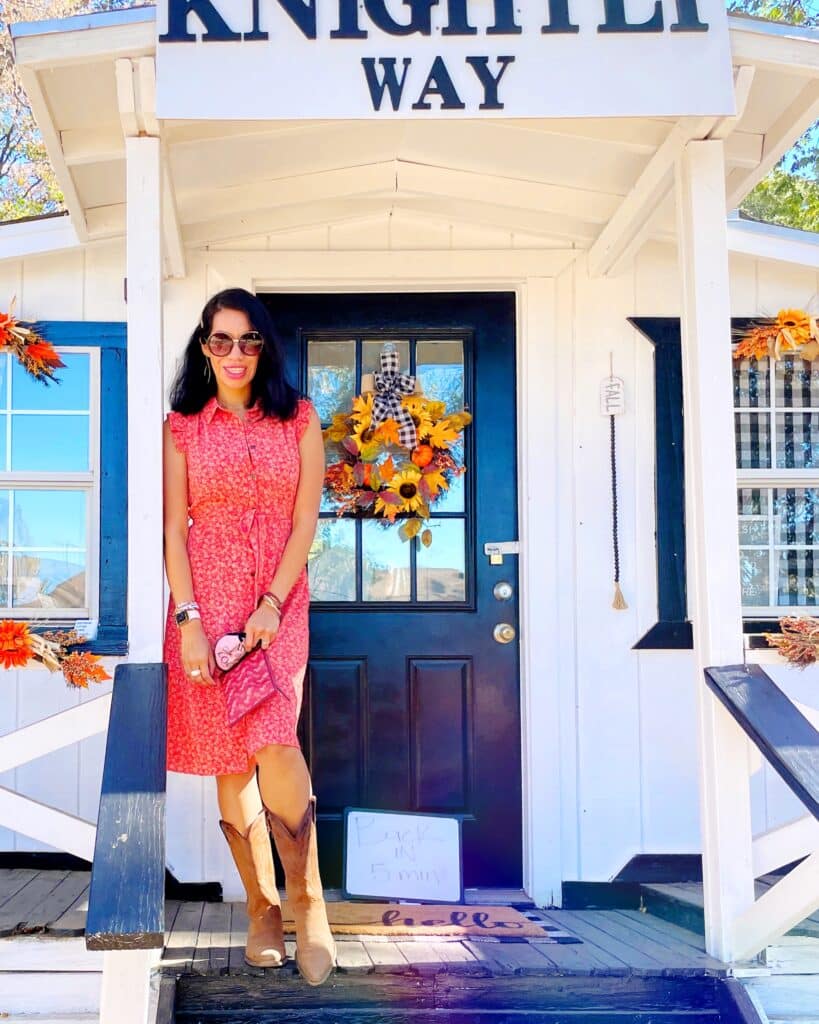 Apple picking in Oak Glen is an experience like no other. The crisp air, the picturesque landscape, and the smell of freshly picked apples all contribute to an idyllic day in the orchard. Oak Glen has over a dozen apple orchards, each with its own unique charm and variety of apples to pick.
Apple picking in Oak Glen is a beloved tradition that has been passed down through generations. It's an opportunity to slow down, connect with nature, and create memories with loved ones. Whether you're a local or a tourist, Oak Glen's apple orchards are a must-visit destination during the fall season.
Oak Glen Apple Farms Map
Save the map below to easily get around Oak Glen and visit their other apple farms and apple orchards.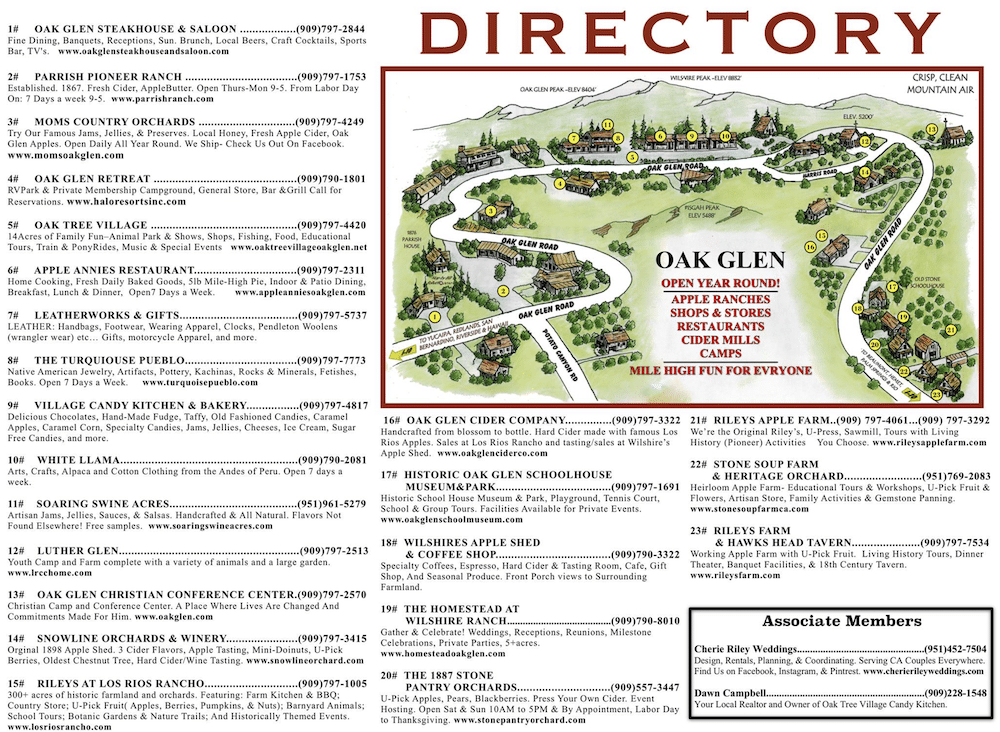 Directions to Oak Glen
To get directions to Oak Glen, put in the following address: 12201 Oak Glen Rd, Yucaipa, CA 92399. This will allow you to start your day with apple picking, and end with Oak Tree Village.
Friendly reminder: dogs are not allowed in the orchards.
Questions? Let us know in the comments below! And check out our other favorite Fall events happening in Orange County!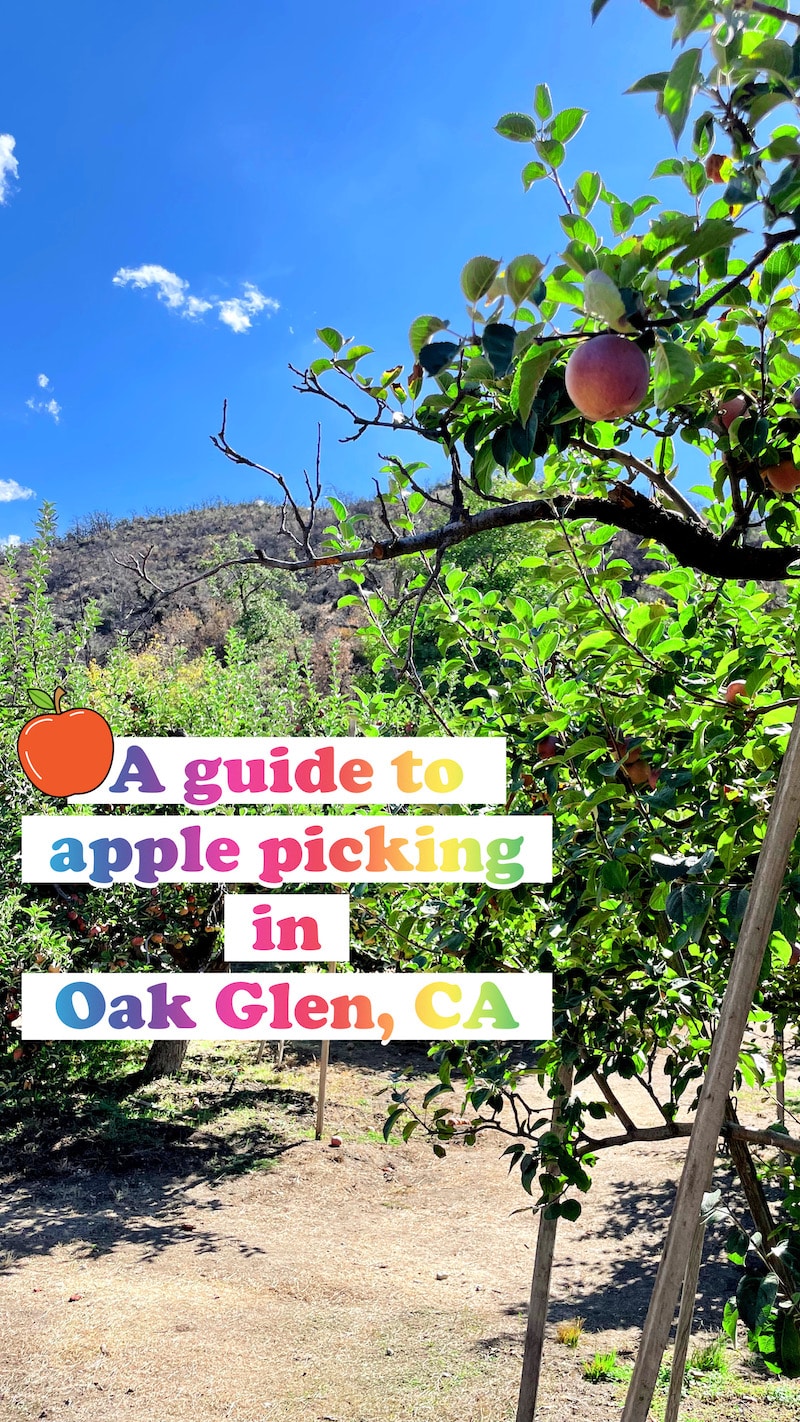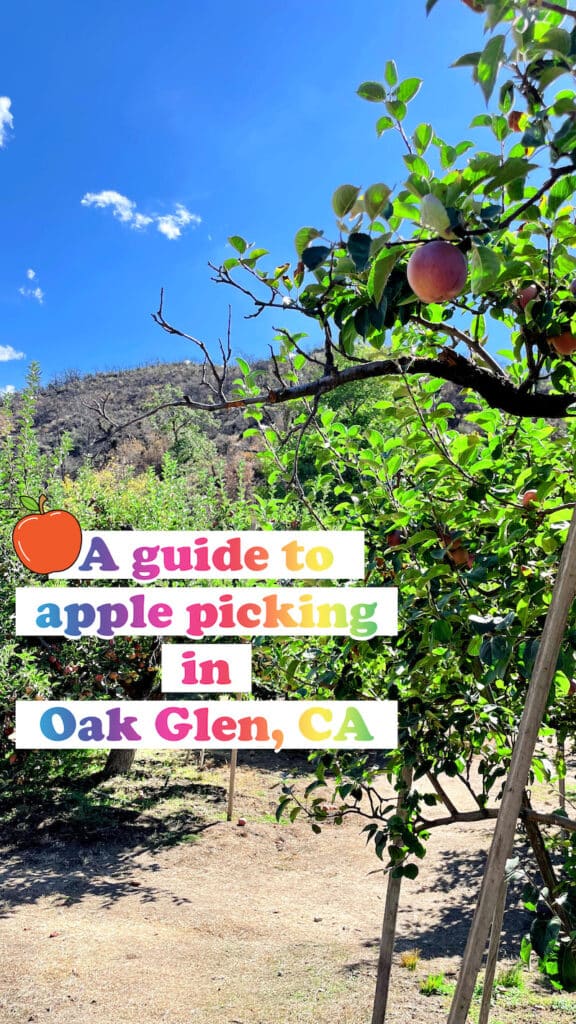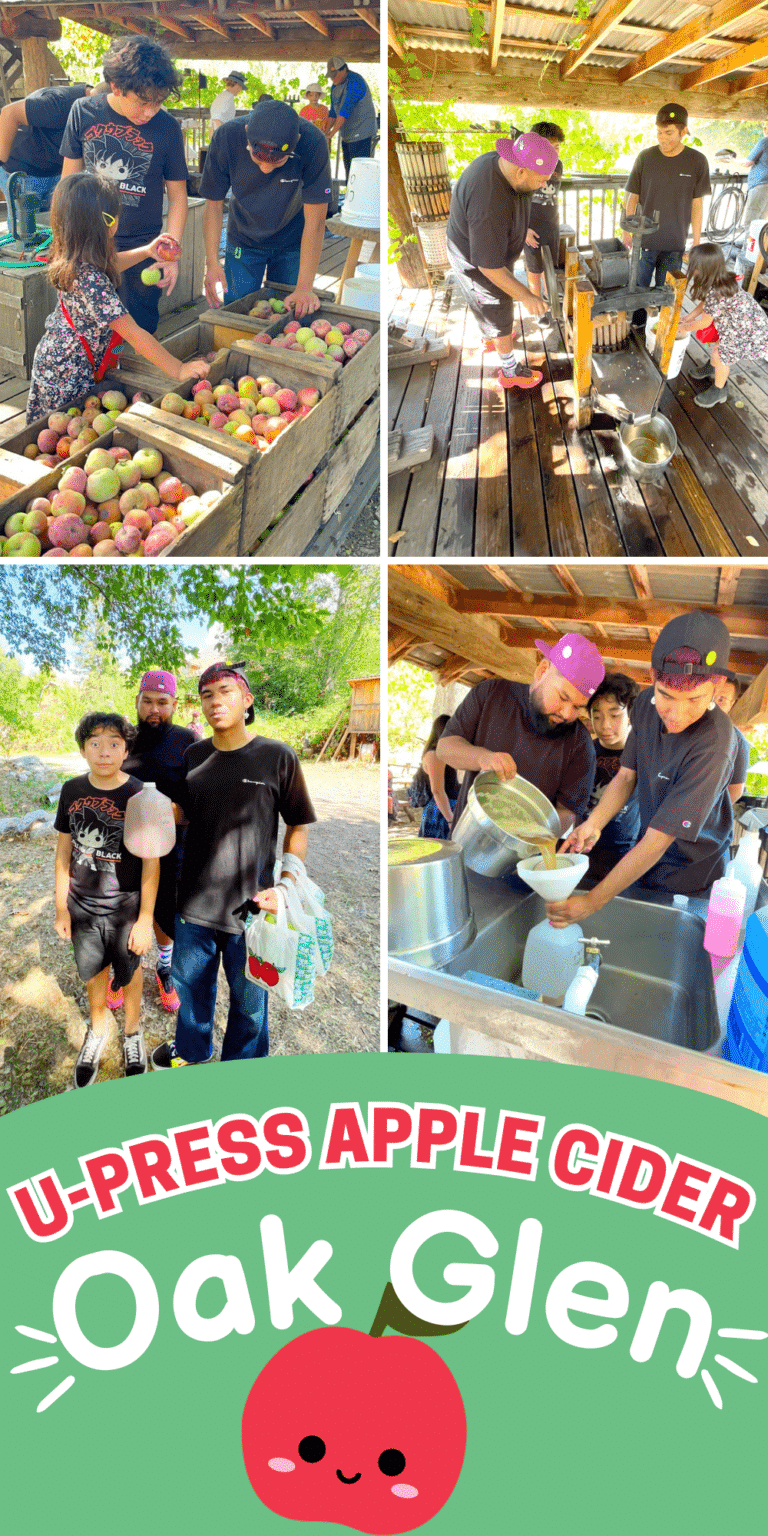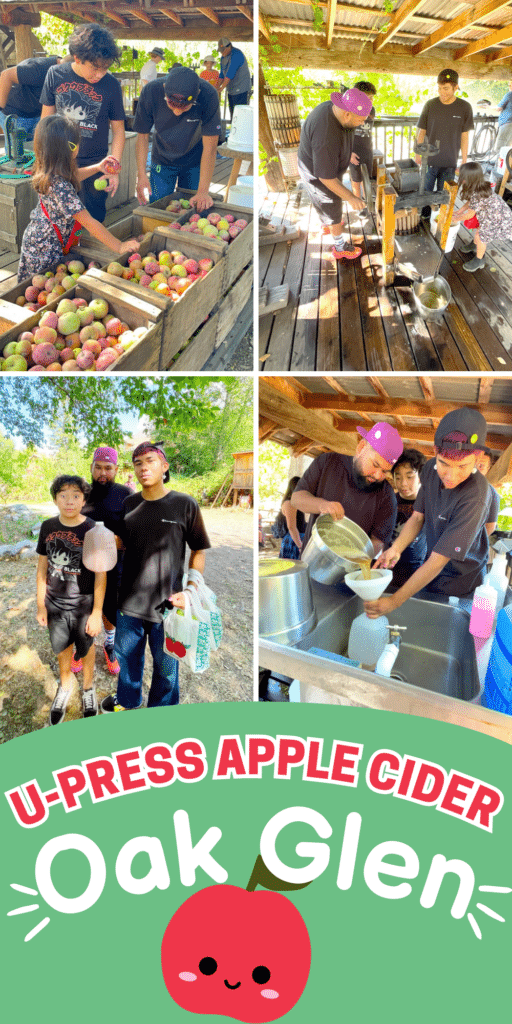 Originally published on August 14, 2023. Last Updated on August 29, 2023 by Pattie Cordova