Thursday March 14th is Pi Day (3.14). You can celebrate with some great deals at local pizza and pie restaurants. Make sure to call your local shop to make sure they will be participating. Also many require you to have the store app to get deals/freebies. Know of any Pie Day deals we might have missed? Drop us a comment below!!!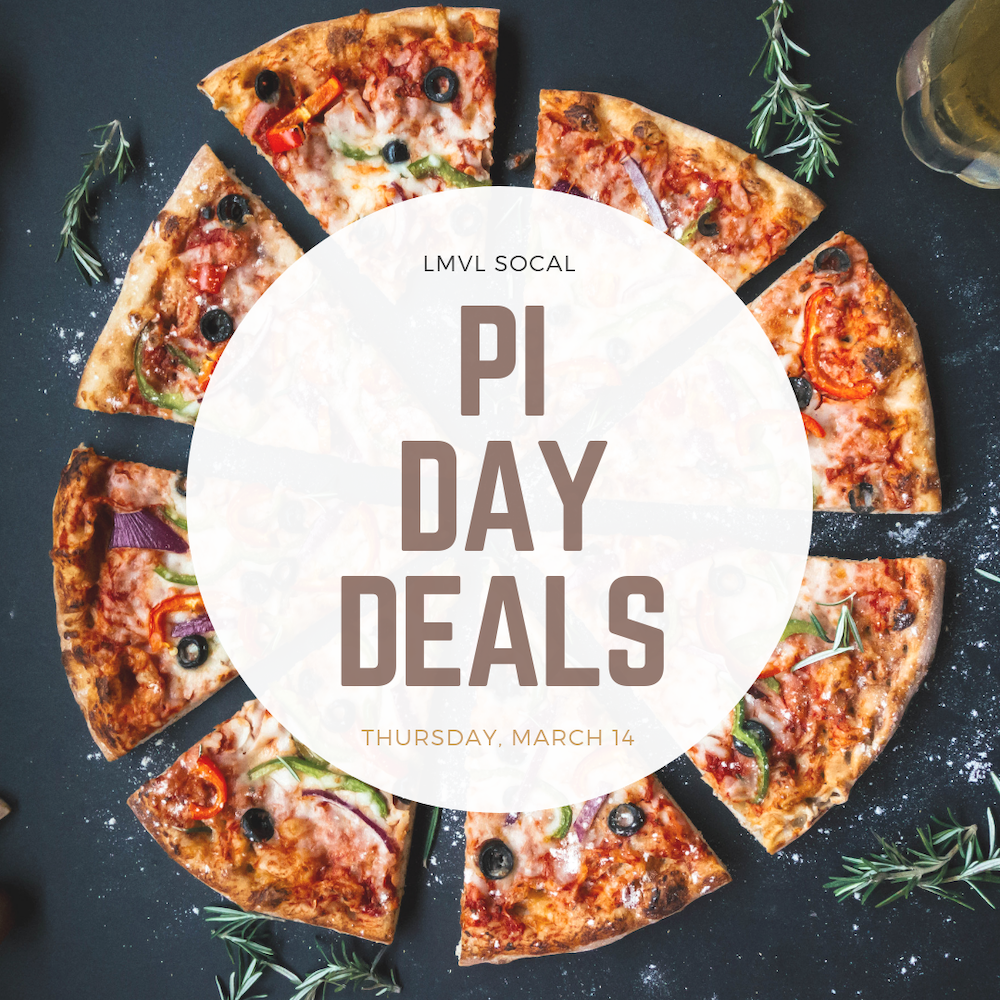 Pi Day Deals
7 Eleven
Get a slice of pizza for only 50 cents. Limit 1 per guest and must present 7 Eleven app to get deal.
Blaze Pizza
Get a personal pizza for only $3.14 on March 14 (in-app only). Limit 1 per guest, and only redeemable in restaurant. Check Blaze.com for more details and locations.
Marie Callender's
Head to Marie Callenders.com to get your coupon for a Free slice of pie with the purchase of an adult entree. Only good for use on Thursday, March 14. Requires you to print coupon.
BJ's Restaurant Brewery
Get a Free Mini-personal pizza for Only $3.14 on March 14th. Limit 1 deal per person and only for in-restaurant Call to check your location is participating.
Fresh Brothers
Get any personal pizza for $3.14 Thursday for pick up, dine-in and delivery with promo code PIDAY on Thursday, March 14. Check your location is participating.
California Pizza Kitchen
Get a slice of Key Lime Pie for $3.14 on Thursday, March 14. This offer is available while supplies last for dine-in and takeout orders only (no third-party delivery) Call ahead to check for availability since it's till supplies last.
Kroger
Select pies are $3.14 for Pi Day including apple, cherry, peach and pumpkin pies.
Whole Foods Market
Large bakery pies are $3.14 Off the regular price Thursday, March 14 to celebrate Pi Day. Varieties vary by region. Their pies are made fresh with no artificial ingredients, super yummy.
Boston Market
On March 14th only at Boston Market, you'll be able to get one FREE Pot Pie with your Pot Pie and Drink purchase when you use coupon. Find coupon online at Bostonmarket.com. The limit on this offer is one coupon per person per visit.
Pieology
Score $2 off your next order when you download the Pie Life Rewards App and make a purchase! Deal is only good for Thursday, March 14th. You'll also need to show them the app. Make sure to call ahead to check your location is taking part in deal.
Originally published on March 14, 2019. Last Updated on March 18, 2019 by Pattie Cordova