Fun things to do in Scottsdale for Couples
We visited Scottsdale for Memorial Day weekend, and four days in the Scottsdale area was the perfect amount of time. We heavily researched things to do so we probably could've stayed a little longer and got more done. We absolutely loved it, and there was so much to do that we can't wait to go back!
My husband and I love taking short weekend trips from time to time, and we have our usual destinations, but this time we wanted to try a different place we both have never visited before.
We knew we wanted to visit a different state that we could drive to, so we chose Arizona, and the drive to Scottsdale from central Orange County is about six hours away. The drive is a bit of a stretch, so we split the driving and each drove about three hours each way.
Accommodations: Talking Stick Resort and Casino
We love visiting casinos, so when we found a great deal for this casino, we knew we had to book it right away. We have heard about this casino many times and we wanted to visit for ourselves. The first night we arrived, the casino was super busy because a country concert was about to take place at the pool. During the summer, the casino hosts concerts at the pool.
The casino has plenty of places to dine, and we dined at the cafe a few times because we wanted a quieter place, away from the concert crowd.
The casino rooms are great, we stayed in the deluxe king room, and it came with a fridge and a tub where you can relax after a long day. Tip: bring your bath salts! There is also a golf course on site, and the casino is popular for this aspect.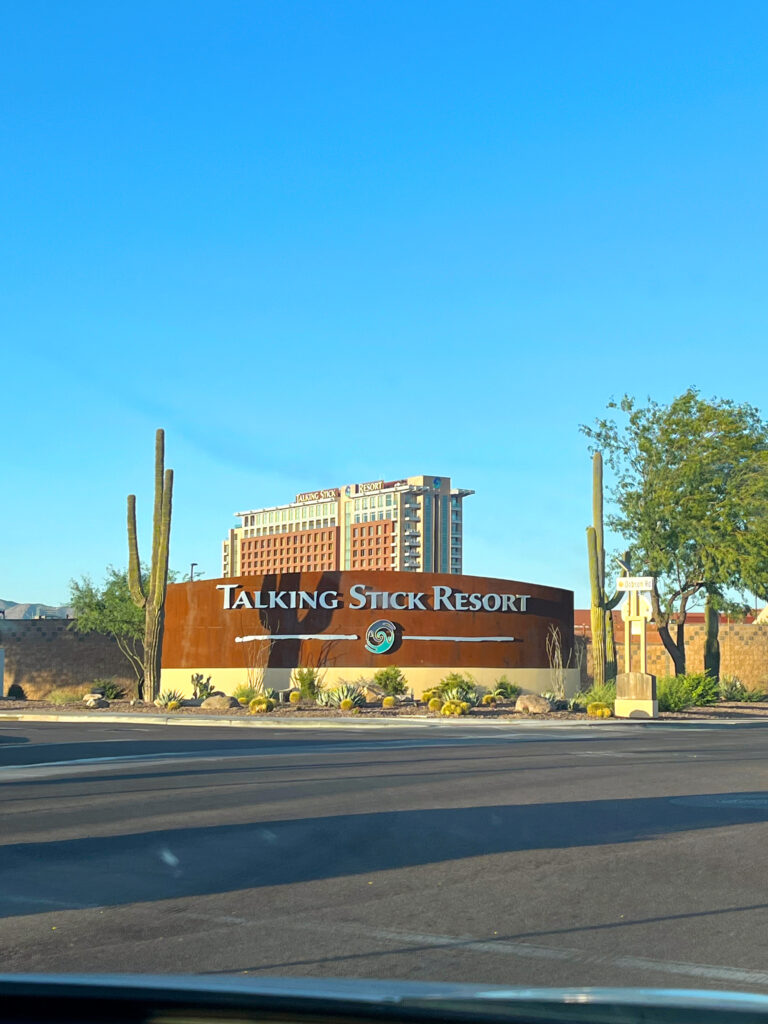 We stayed at a casino on purpose, because we like to try our luck, and the slots were in our favor all weekend! We had so much fun and everyone at the casino was very friendly, we will definitely return. The casino can be a bit pricey for some, however the locals did tell us that the casino we chose is the best casino in the area.
Where to Shop: Old Town Scottsdale
If you want to purchase artisan crafts, then definitely check out Old Town Scottsdale. There are a ton of cute little shops where you can purchase unique items for your home. There is also an upscale thrift store, several restaurants and more.
We recommend you take water and a hat, because you will want to walk around and it can get hot fast, so you'll need to be prepared for the walk outdoors. There are several places to eat as well and we chose to eat at Barrio Queen, where we took a souvenir hat home.
Where to Have Breakfast: Hash Kitchen
This place is known for brunch, a Bloody Mary Bar and a live DJ playing all the hits! The food is also delicious! If you're looking for a place where you can move to the beat while enjoying good food and drinks, then definitely visit this place.
They have a few locations, but we did get a tip that the North Scottsdale location is less crowded than the other locations. It's also located very close to the historical landmark; Taliesin West, so keep that in mind when planning your day.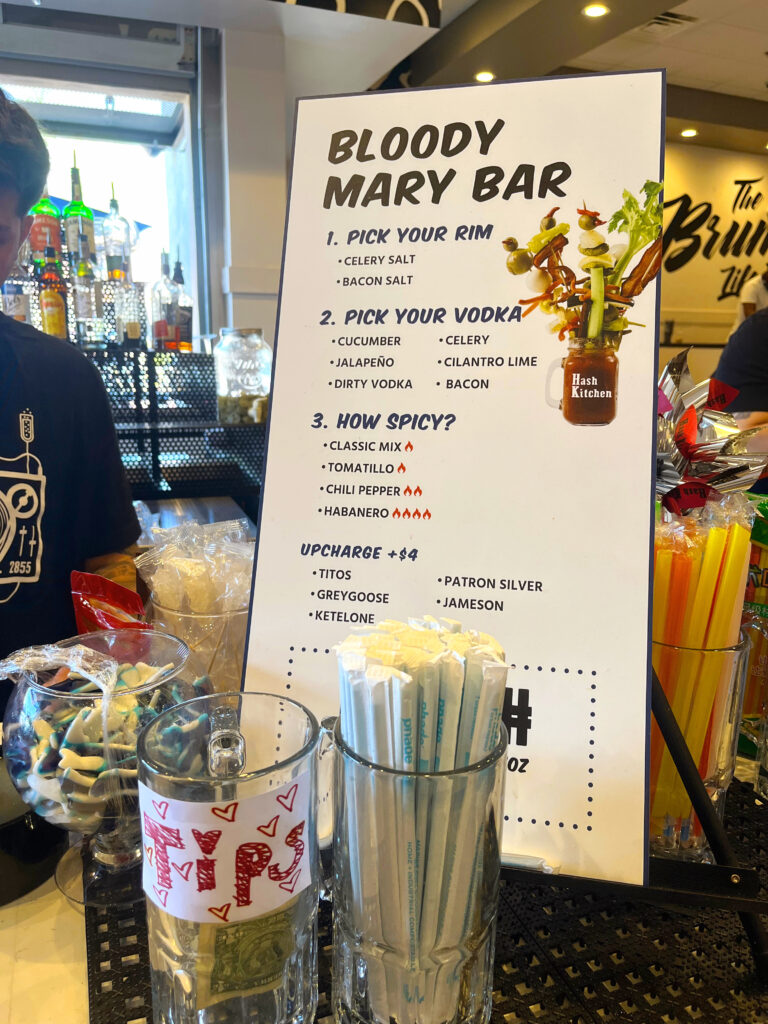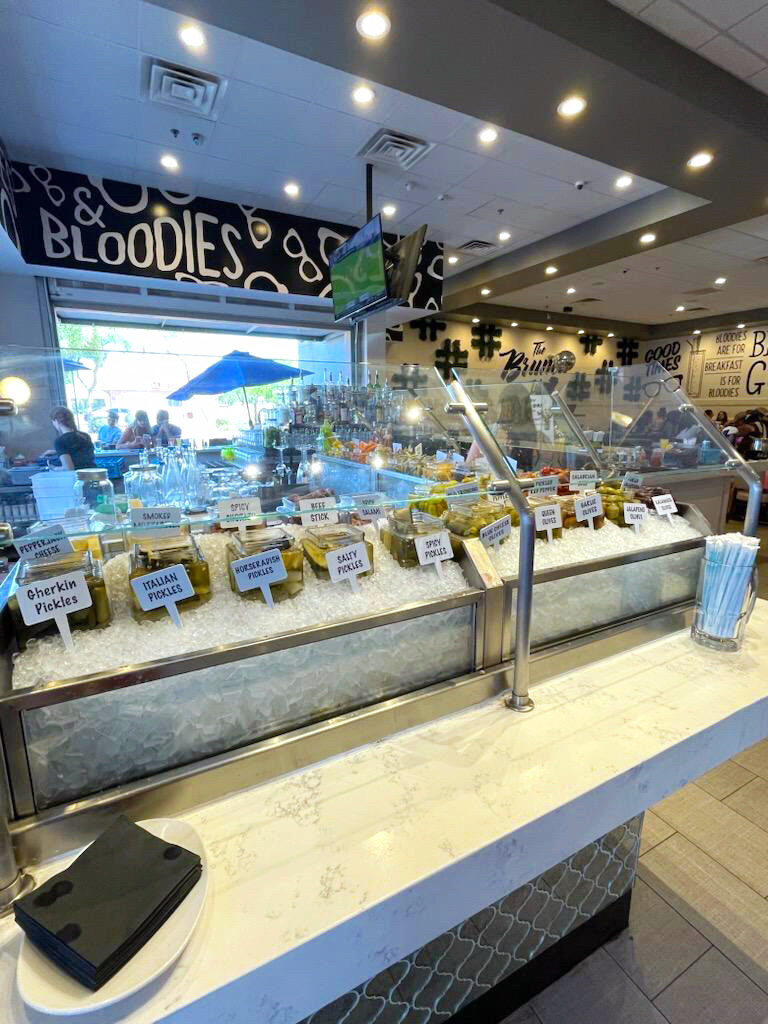 Where to Have a Casual Dinner: Barro's Pizza
My husband is a true pizza lover, and he was committed to finding a Barro's pizza in Scottsdale, because he knew that this pizza originated in Arizona, and he wanted to make sure I tried it.
We ended up going there for dinner, and we tried the half pepperoni and half meat lover's pizza. The pizza tastes great, and I really loved the thick crispy crust. Barro's Pizza is a great place to take the family or meet up with friends.
If you happen to have friends in the Phoenix area, then definitely invite them to Barro's pizza, it's a great place to casually have dinner.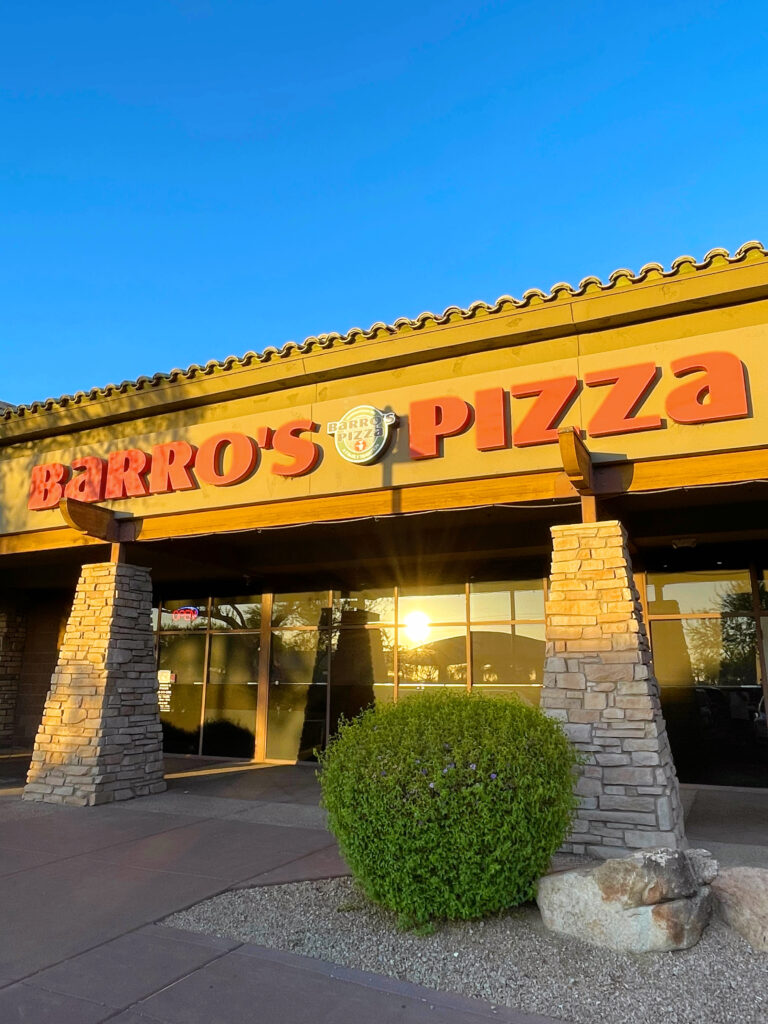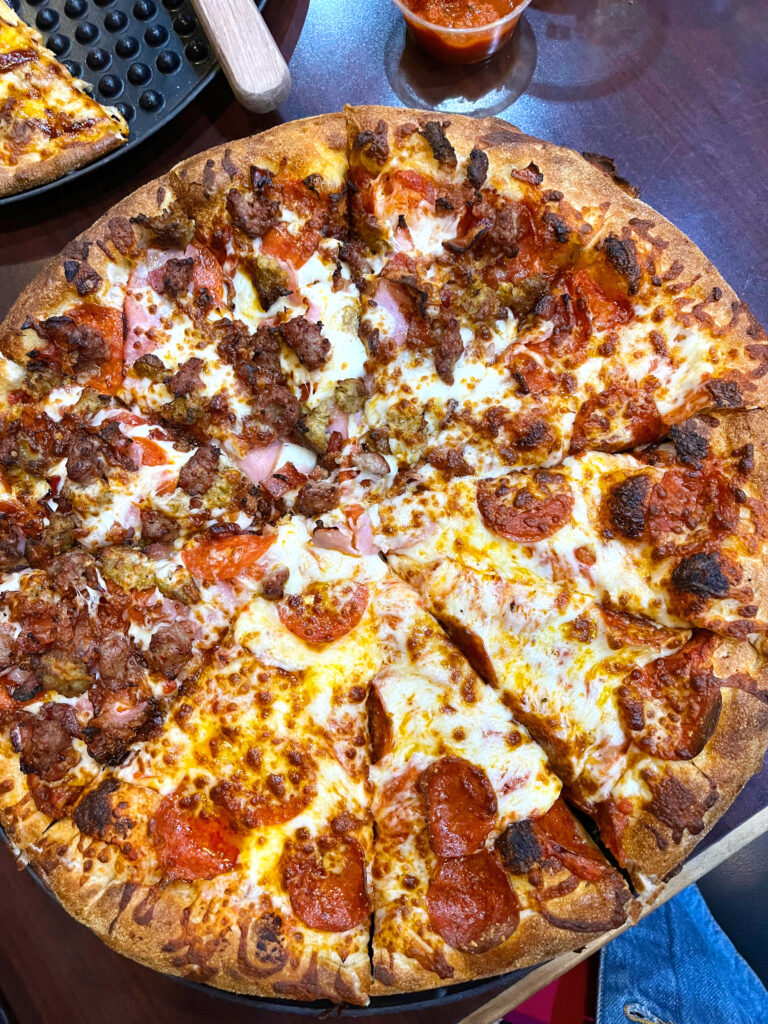 A Place to Experience Nature: Butterfly Wonderland
The Butterly Wonderland is located at the Arizona Boardwalk, an entertainment destination for families with eight attractions for everyone to enjoy. Visiting a butterfly farm has been on our to do list for a long time, and we had a wonderful time visiting this place as a couple.
It's a great place to take pictures of different types of butterflies and my husband got some great shots of butterflies on his phone.
We saw several families visiting and we also saw many photographers with their long camera lenses to get that perfect shot.
A butterfly even landed on my husband's hand. Admission prices are $29.95 for adults, $19.95 for children, $27.95 for military and toddlers under 24 months are free.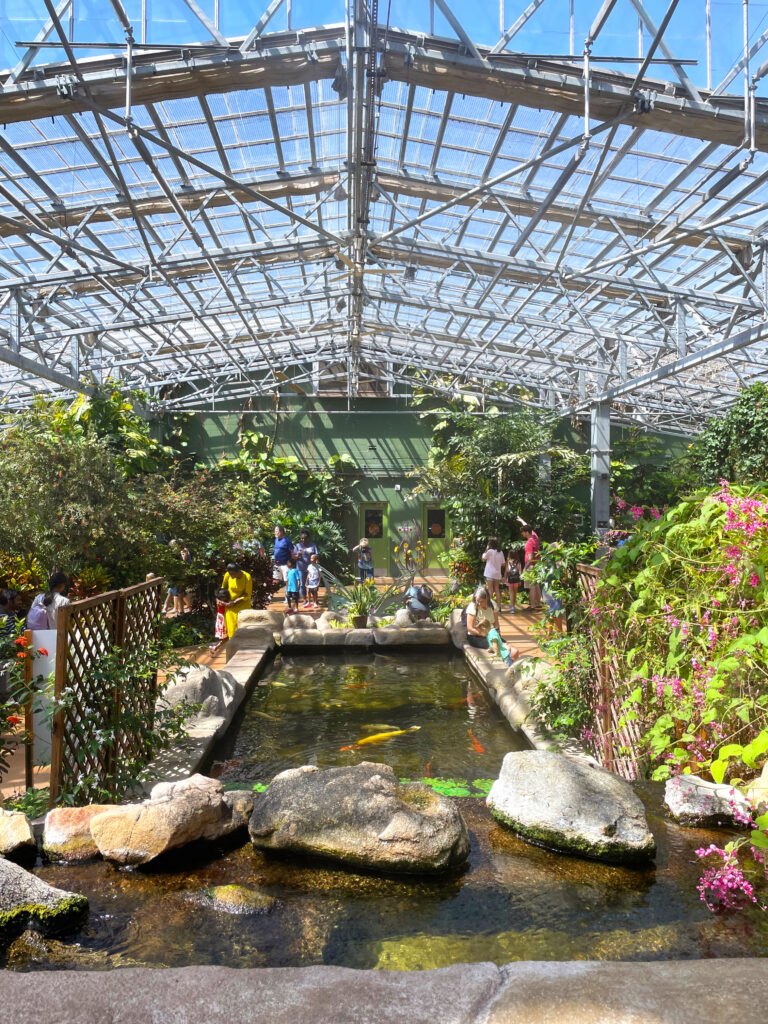 Visit a Historical Landmark: Taliesin West
Frank Lloyd Wright, perhaps the most famous American architect, was a topic of conversation recently with my friend Pattie, owner of this website. As I was researching things to do in Scottsdale, Taliesin West came up as a place to visit. Taliesin West is the famous architect's winter camp and desert laboratory and is a National Historic Landmark and UNESCO World Heritage Site. There are two ways to visit, you can book the guided tour or the audio tour. Due to the popularity of this place, it is highly recommended to book either tour in advance on their website. It is a very easy process. We booked the audio tour and listened to the recording on our cell phone and through a borrowed a MP3 Player. We were able to visit the 16 stops on the tour which take place inside and outside the house, so we recommend visiting as early as possible to combat the desert heat when visiting during the hotter months.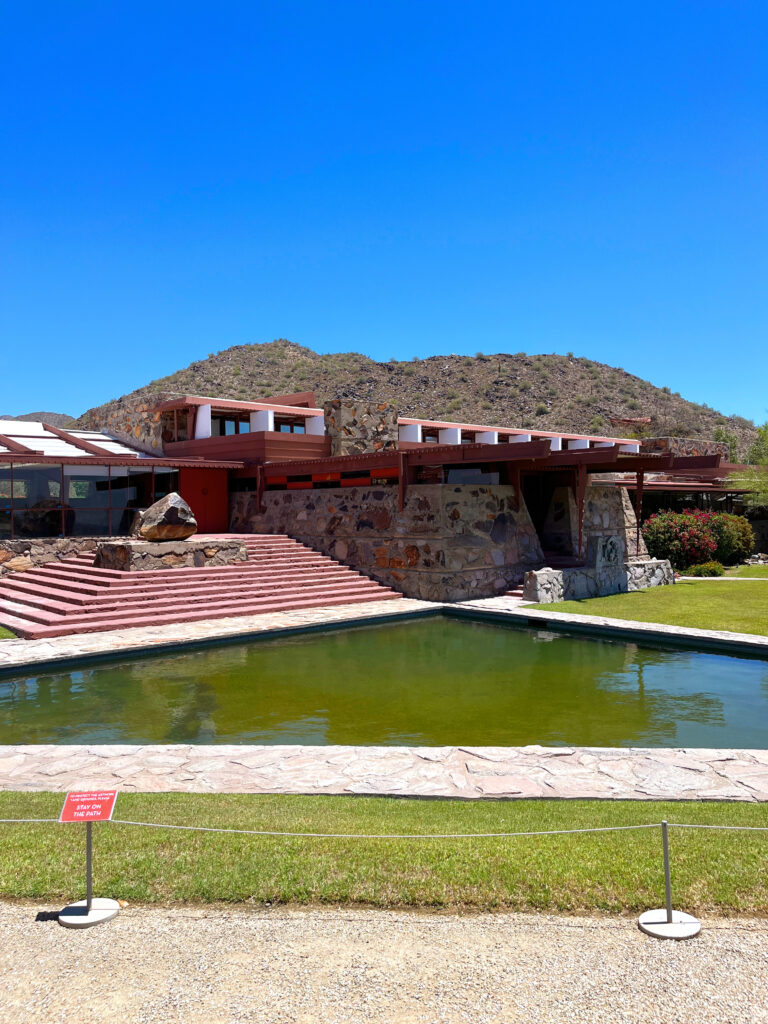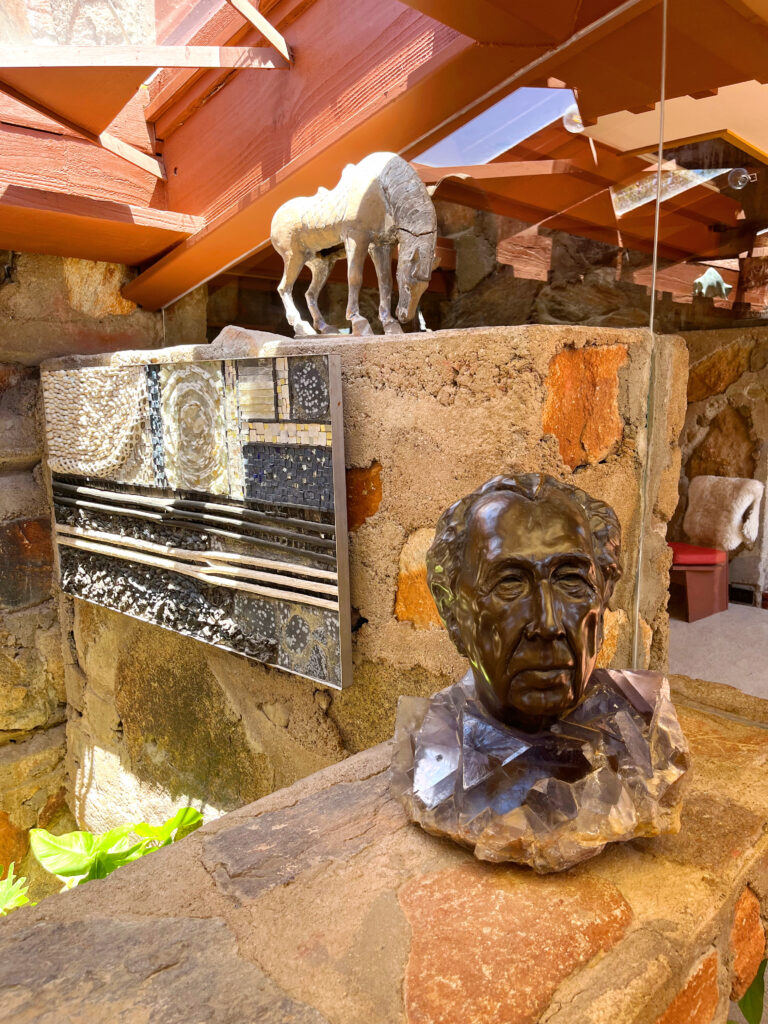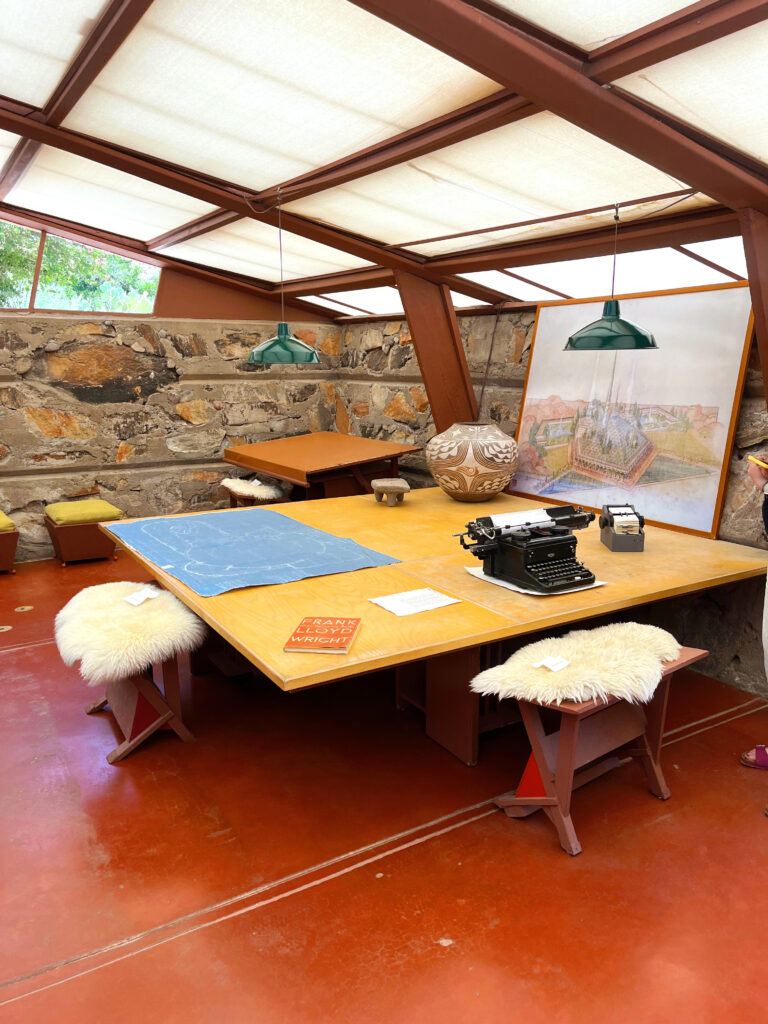 A Short Drive Away: Chase Field
In my family, we're huge sports fans and love visiting different stadiums in different cities, so we had to make a stop in Phoenix to watch a baseball game.
The stadium is amazing, and we made sure to walk around and see all that it has to offer. Some aspects that make it unique is the roof on the stadium that keeps the heat out and there's also a pool inside in one section of the stadium.
I had never been to a baseball stadium where there is A/C inside! It keeps the desert heat out, which is great and the pool itself is pretty awesome, no other baseball stadium in the USA has a pool. Our seats were not pricey, and we sat in a great seat in the upper level and had a great view of the game.
Finding parking was very easy, we parked in the nearby structure for $20 and walked across the street and were inside in about ten minutes. There are also several merchandise stores inside the stadium for souvenir shopping.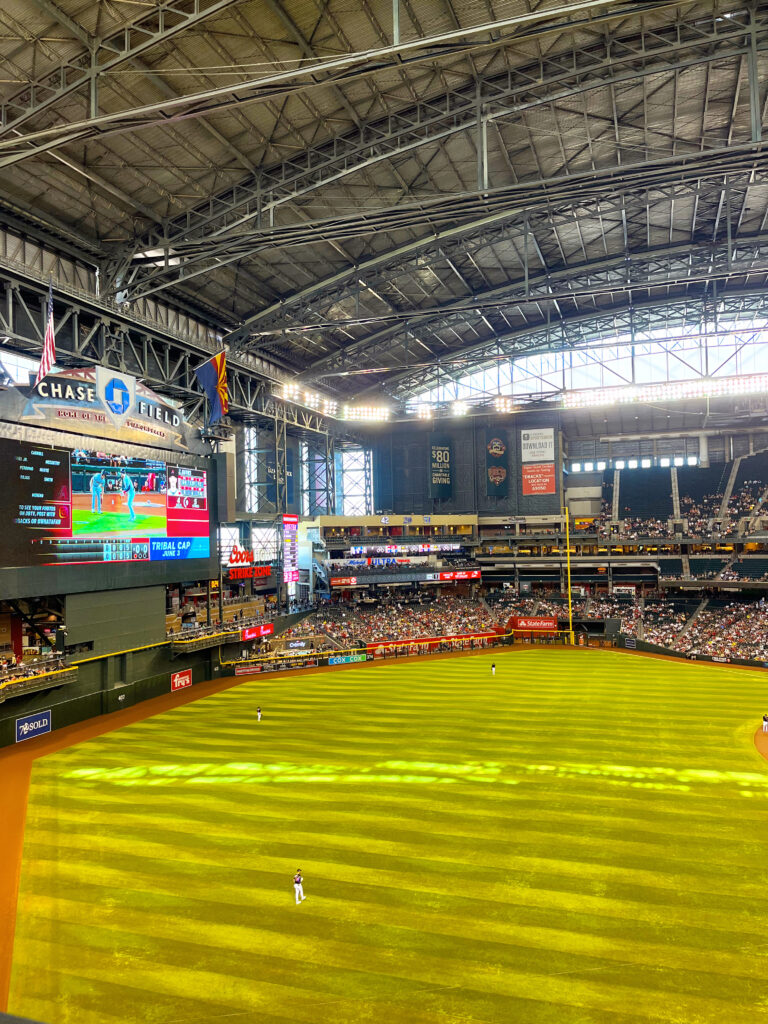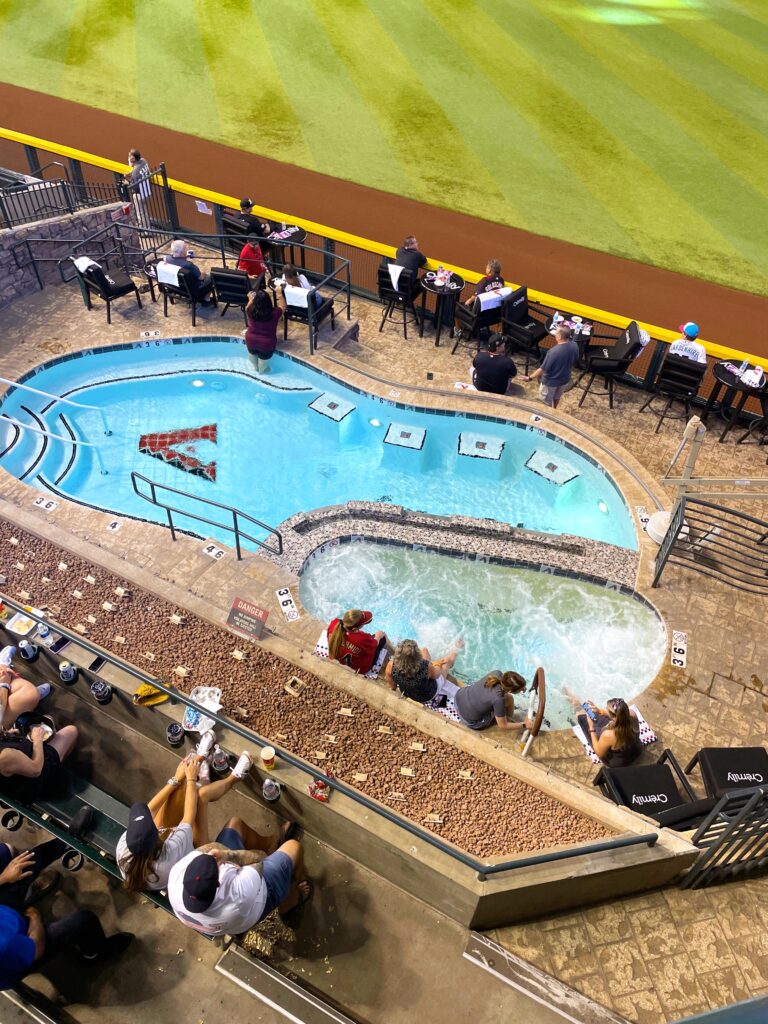 We hope you get to visit Scottsdale in the future. It's a beautiful place with friendly people, lots of things to do and a great idea for a long holiday weekend with loved ones.
Originally published on July 2, 2023. Last Updated on July 2, 2023 by Pattie Cordova