Family Guy Experience "Giggity Golf" in Downtown LA
The Family Guy Experience is opening to the public on Wednesday, September 27th – but we got a sneak peek of this Family Guy mini golf and here's everything you need to know: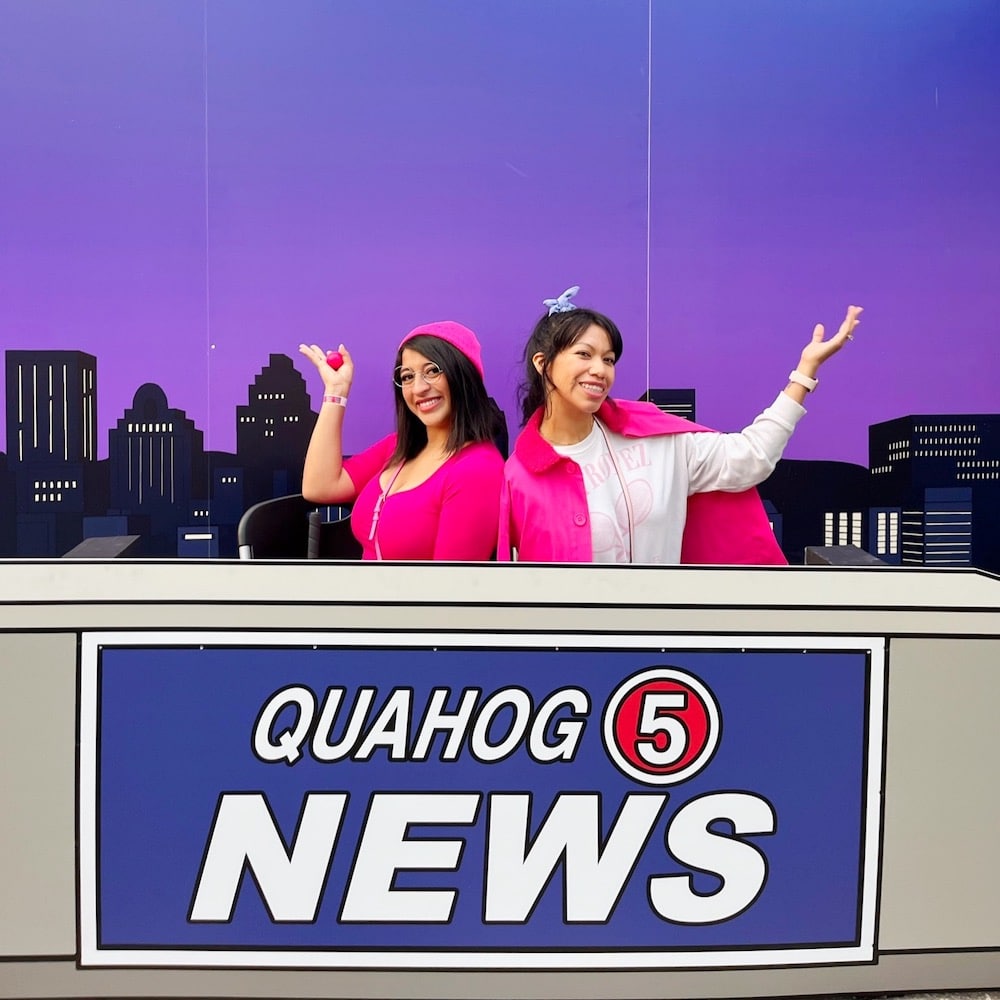 Guests will line up at 613 Imperial St in Los Angeles where you'll see the first photo opp of the event – the "Drunken Clam" signage at the main entrance!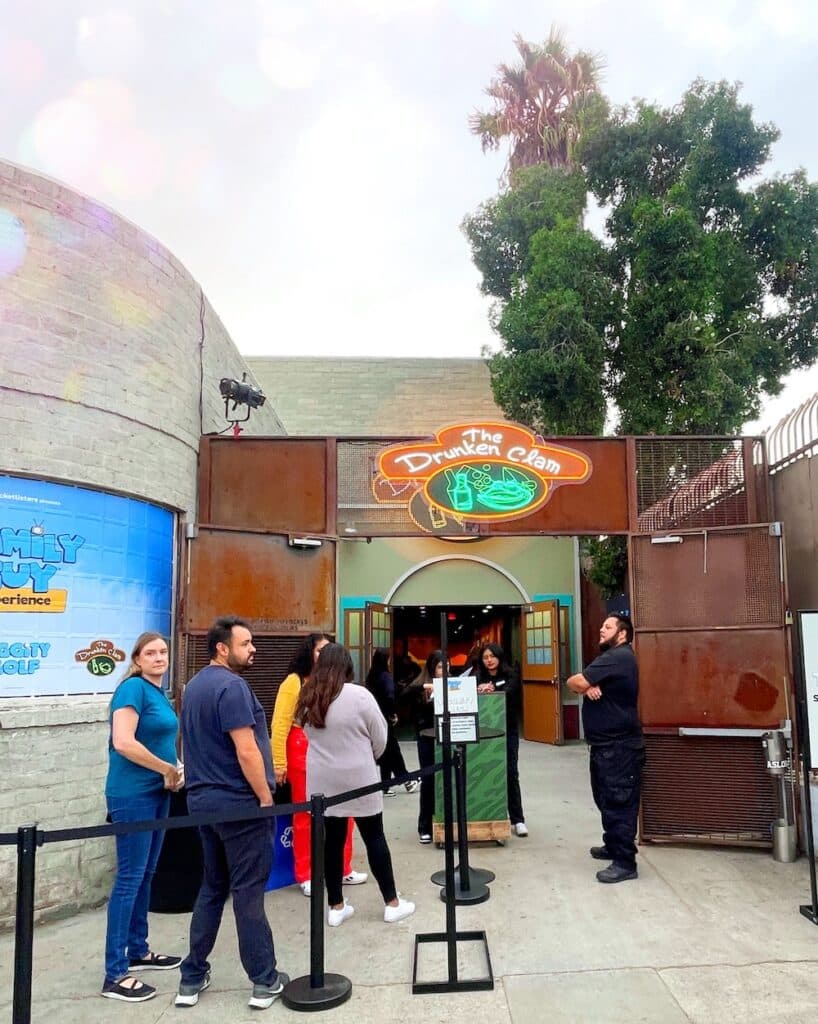 Once you get through bag check, you'll get a chance to take another picture in front of "Pawtucket Patriot Ale" ad. We're not sure if they'll have a step and repeat available the entirety of the event – but if they do have it, it'll also be at the front entrance.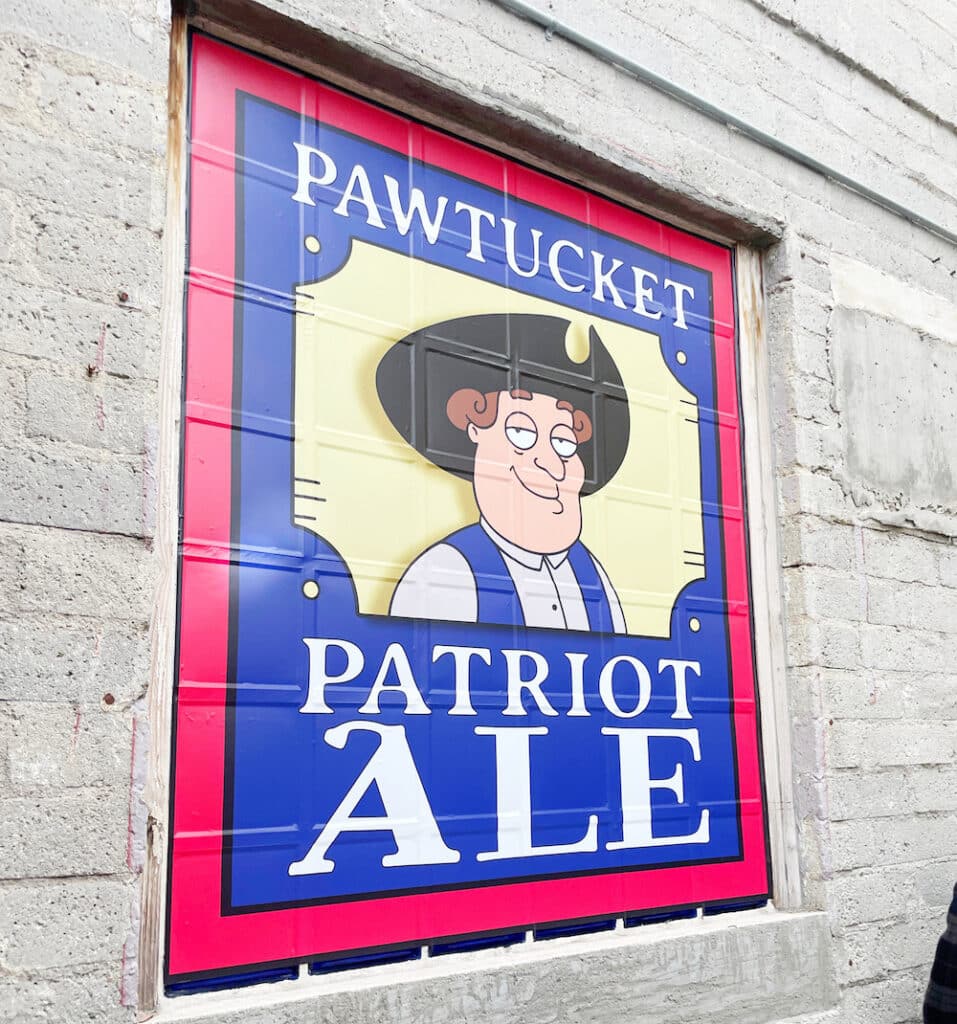 Once you go through the second "The Drunken Clam" signage you'll step into yet more photo opps.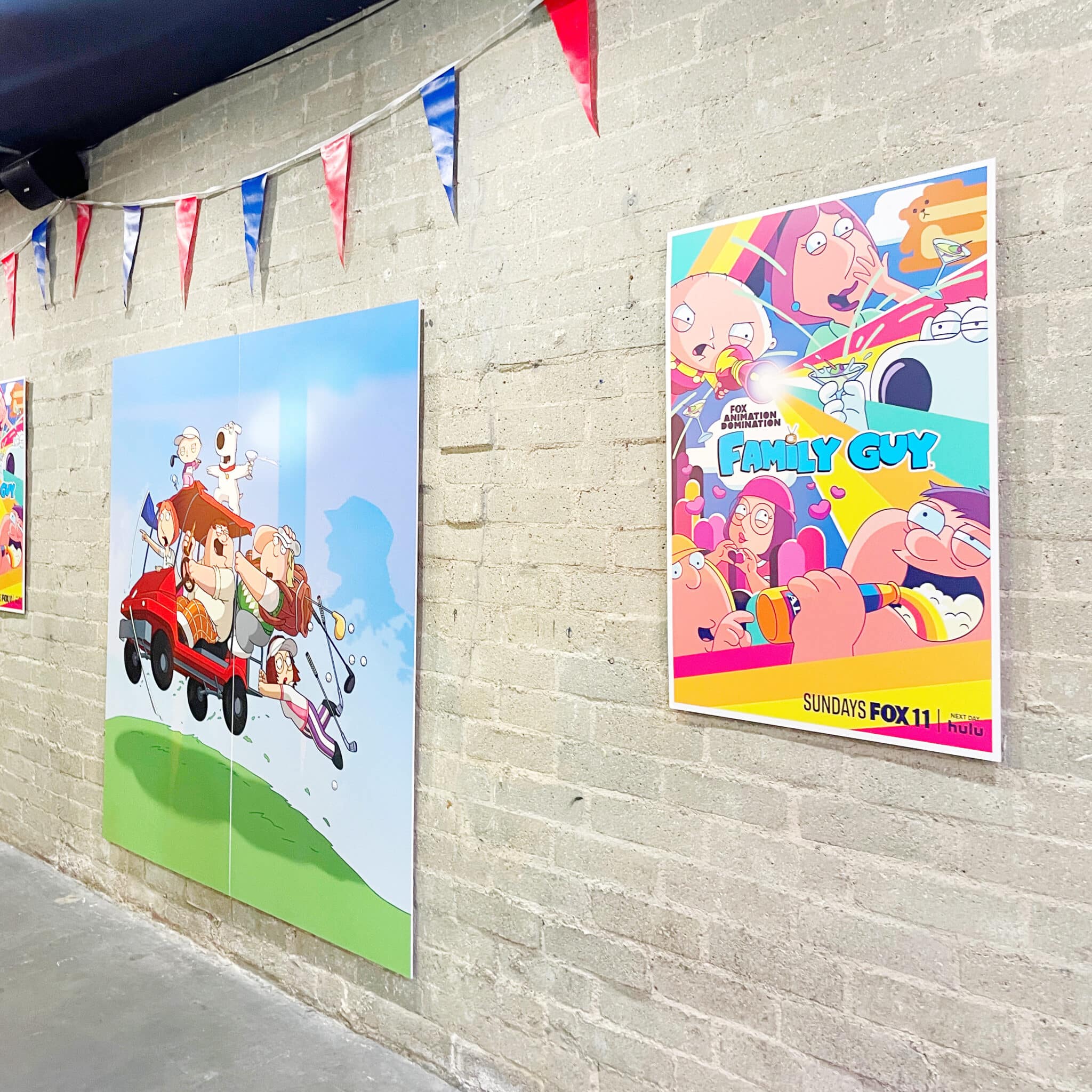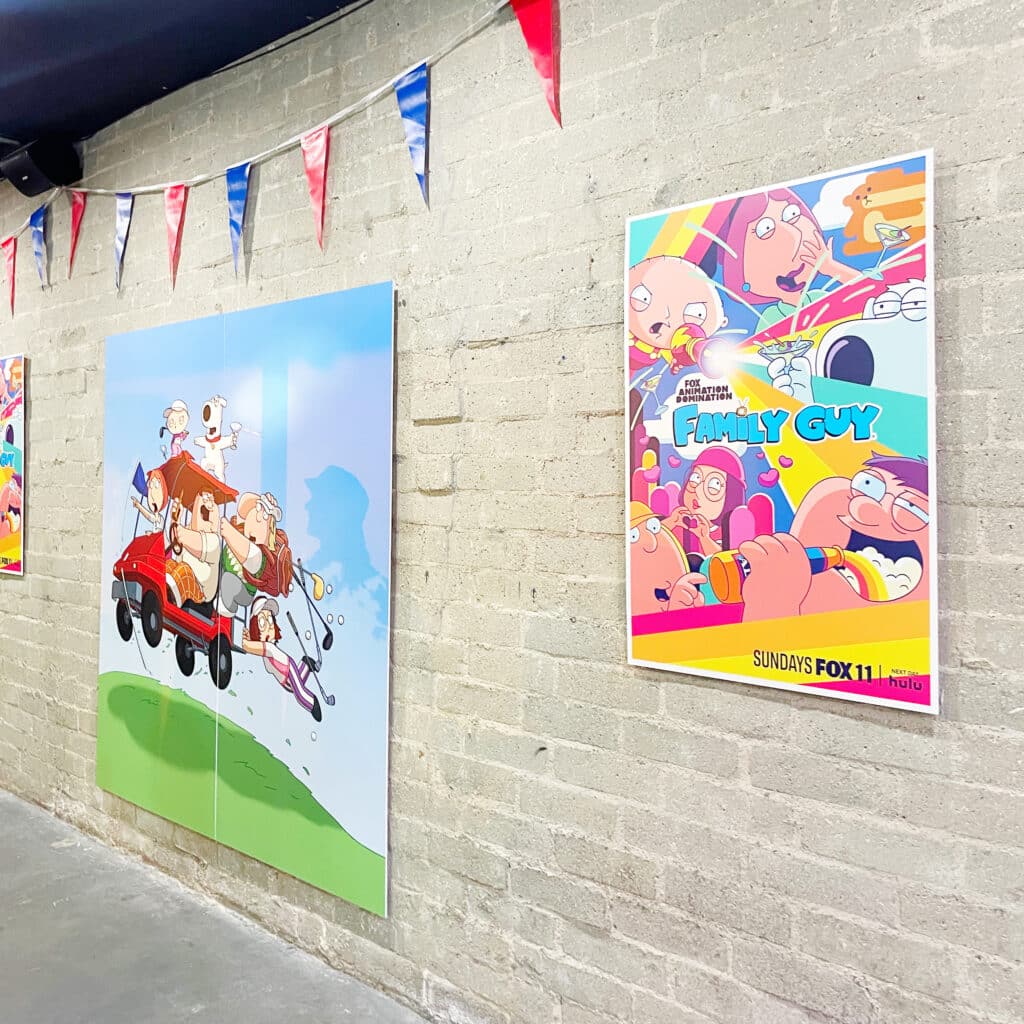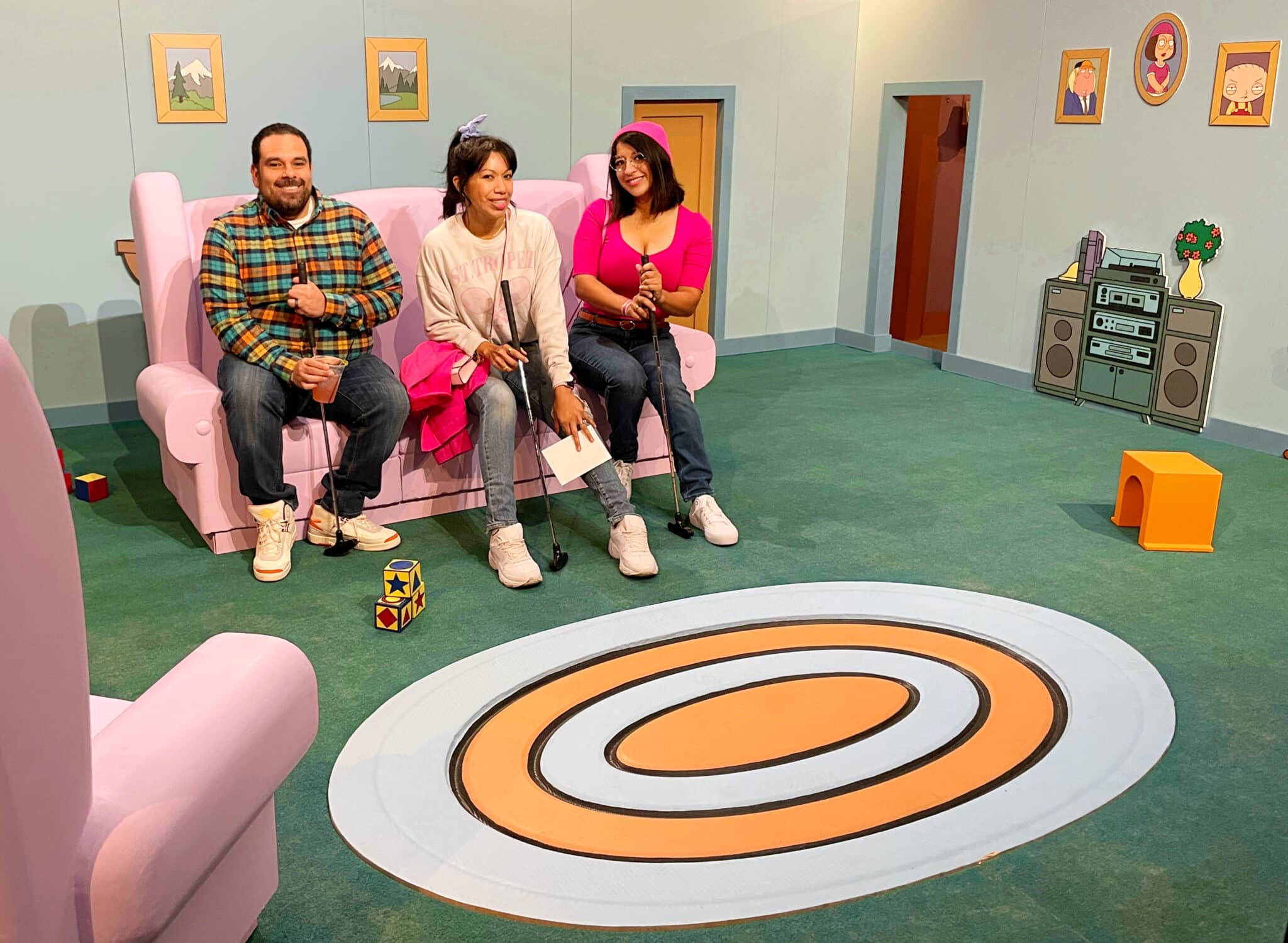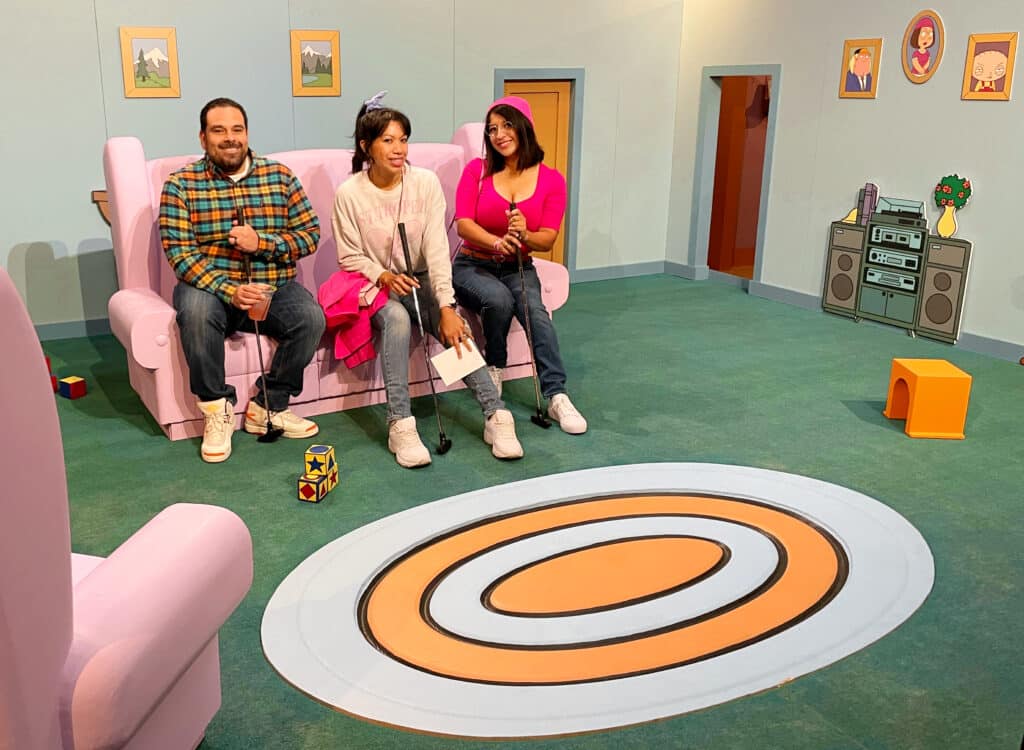 Some photo opps will offer floor signage to get the best angles.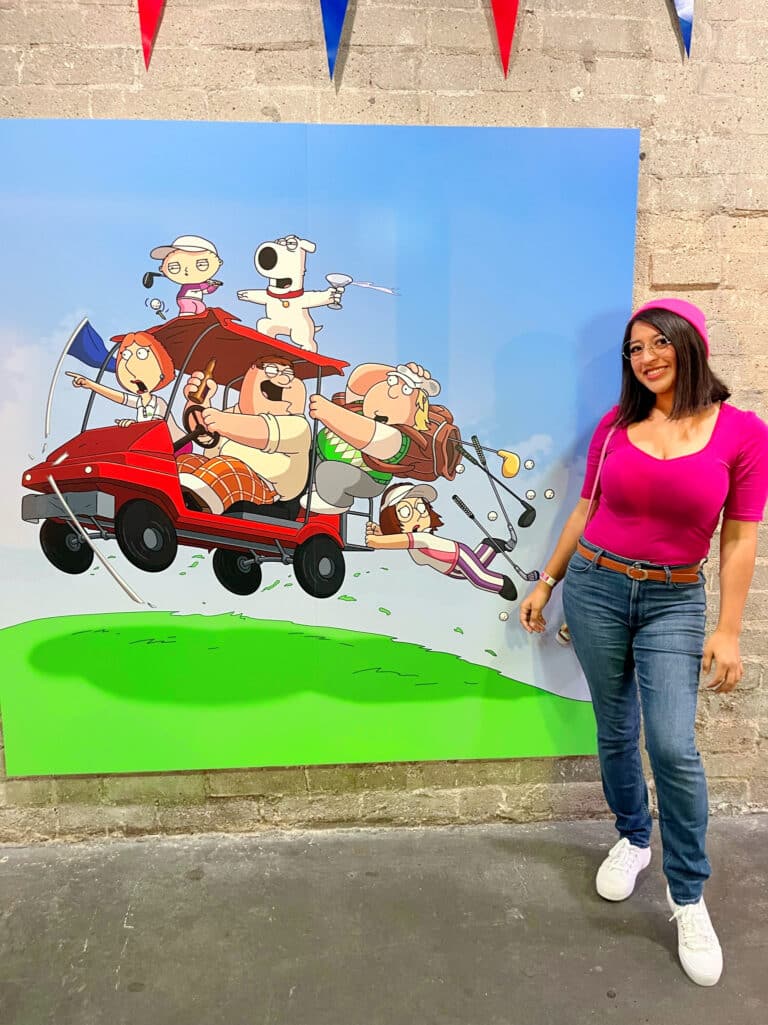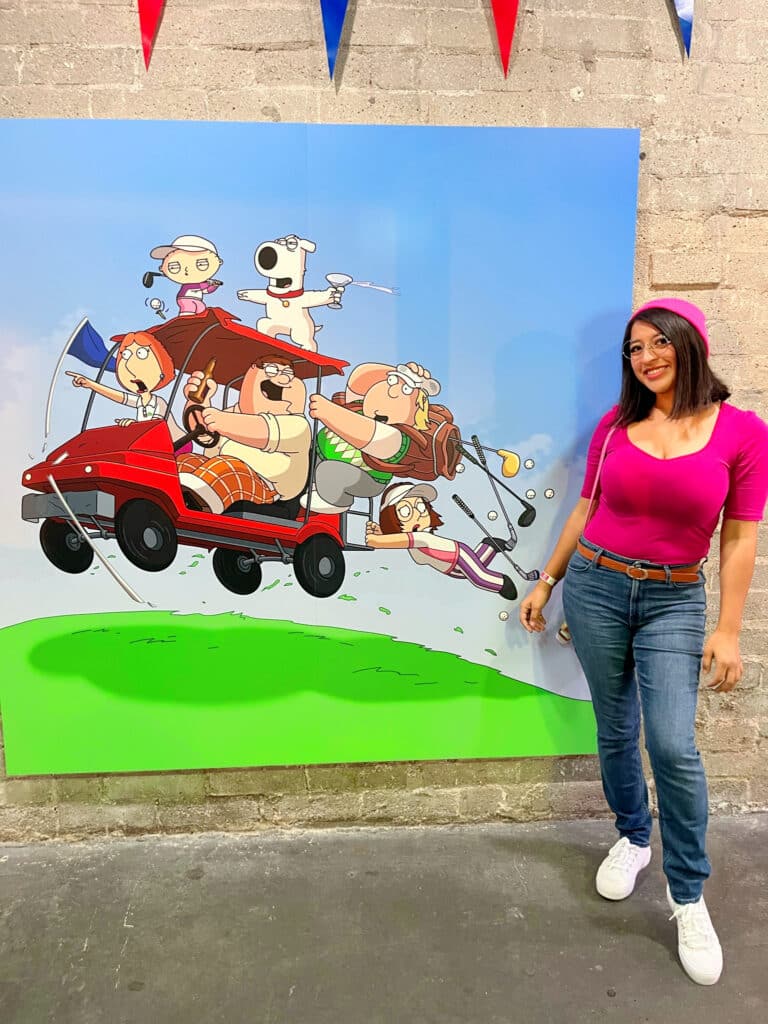 Family Guy Mini Golf : "Giggity Golf"
Each ticket (whether it's general admission or VIP) includes a round of mini golf. Walk up to the "Giggity Golf" counter to sign up for a round of mini golf. The host will write down your name and give you a buzzer so you'll be signaled when your turn is up.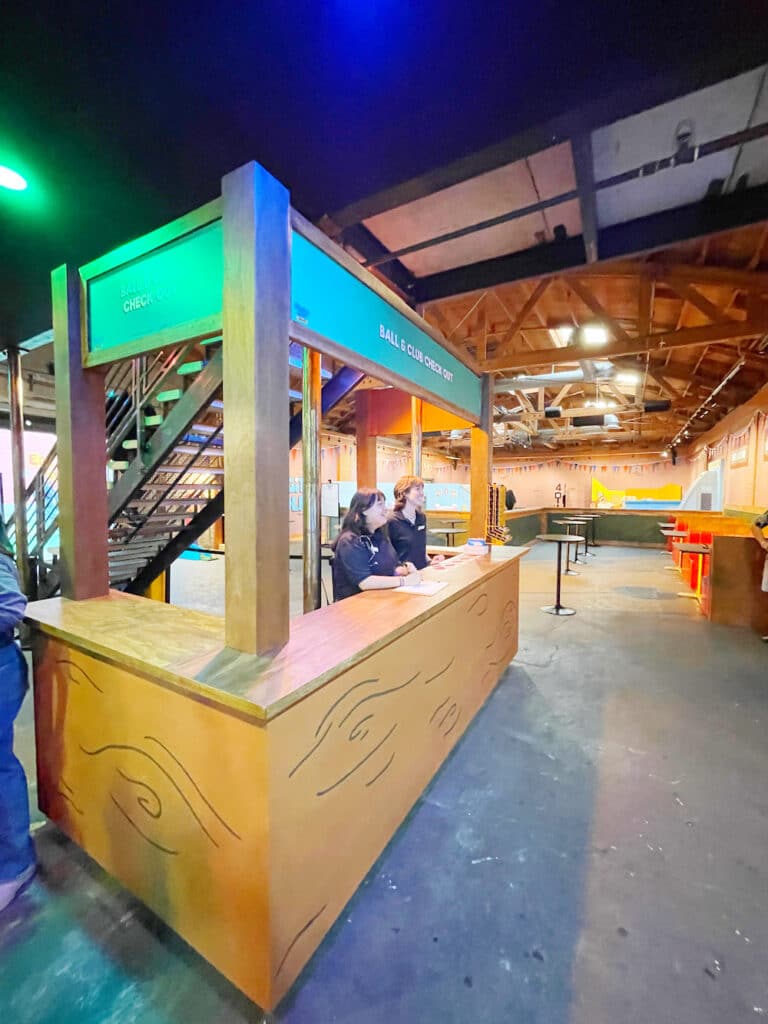 Once you're ready to golf, the host will give you a scorecard and mini golf pencil. Each person will be able to choose their own colored golf ball and a putter.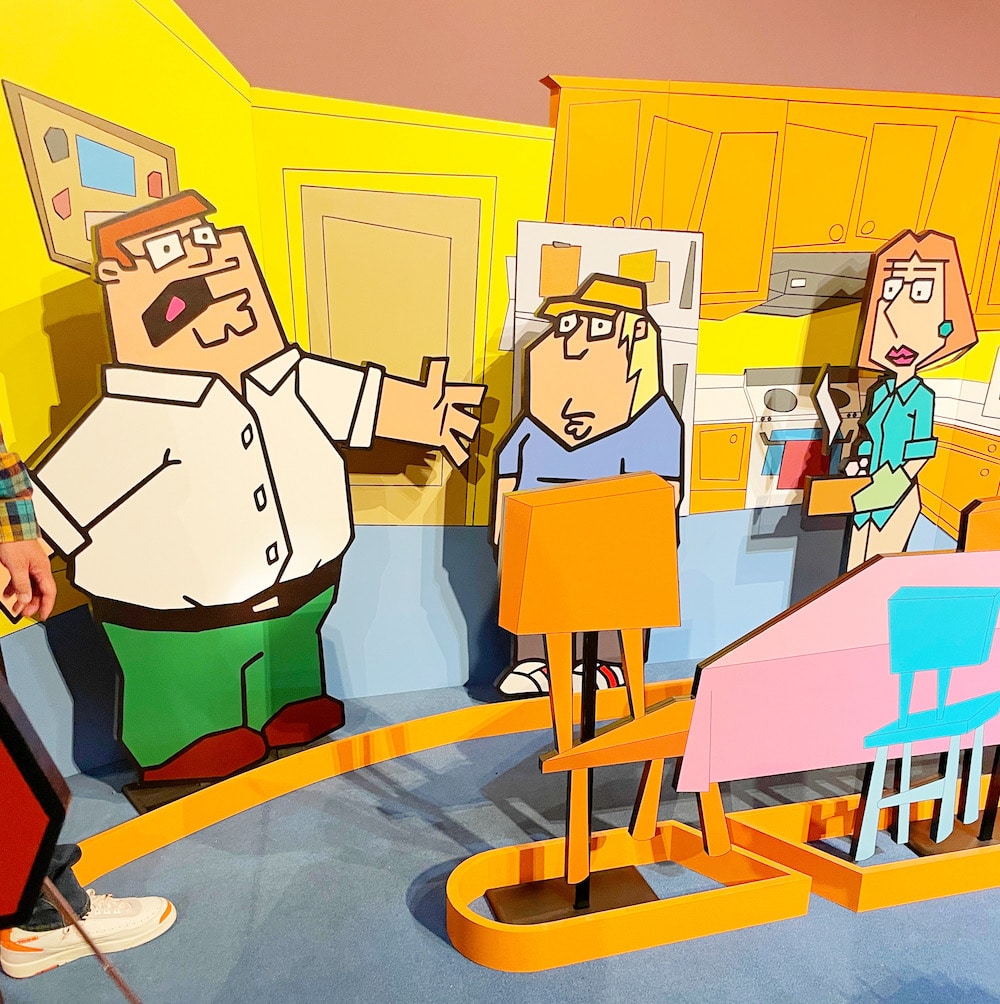 Mini golf has eight holes, and a bonus one at the end. You'll also notice that each hole has not only a place for you to place your drinks, but also a QR code that will lead you to the corresponding episode that goes along with the golf scene set up before you.
Holes one through four are inside, with holes five through eight set up outside.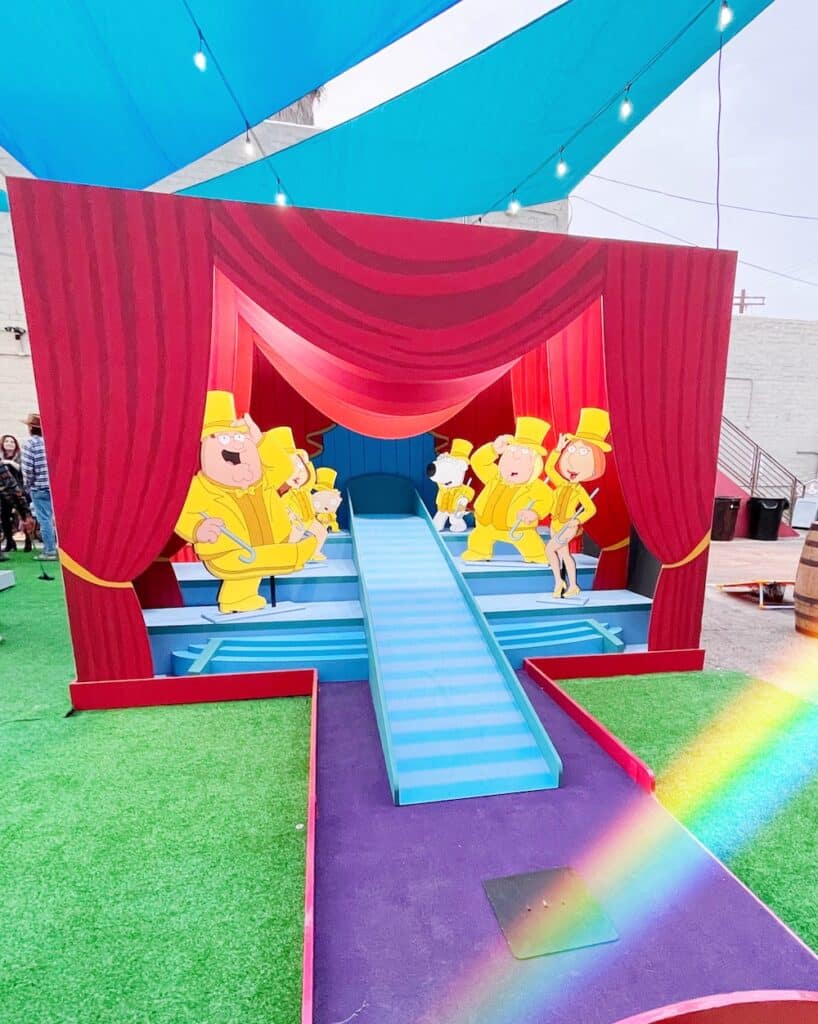 Once you're done with the eight hole, head inside and do the bonus one with Meg.
Family Guy Experience Food
Eat My Junk food truck is parked in the outside portion of the event – by the eight hole.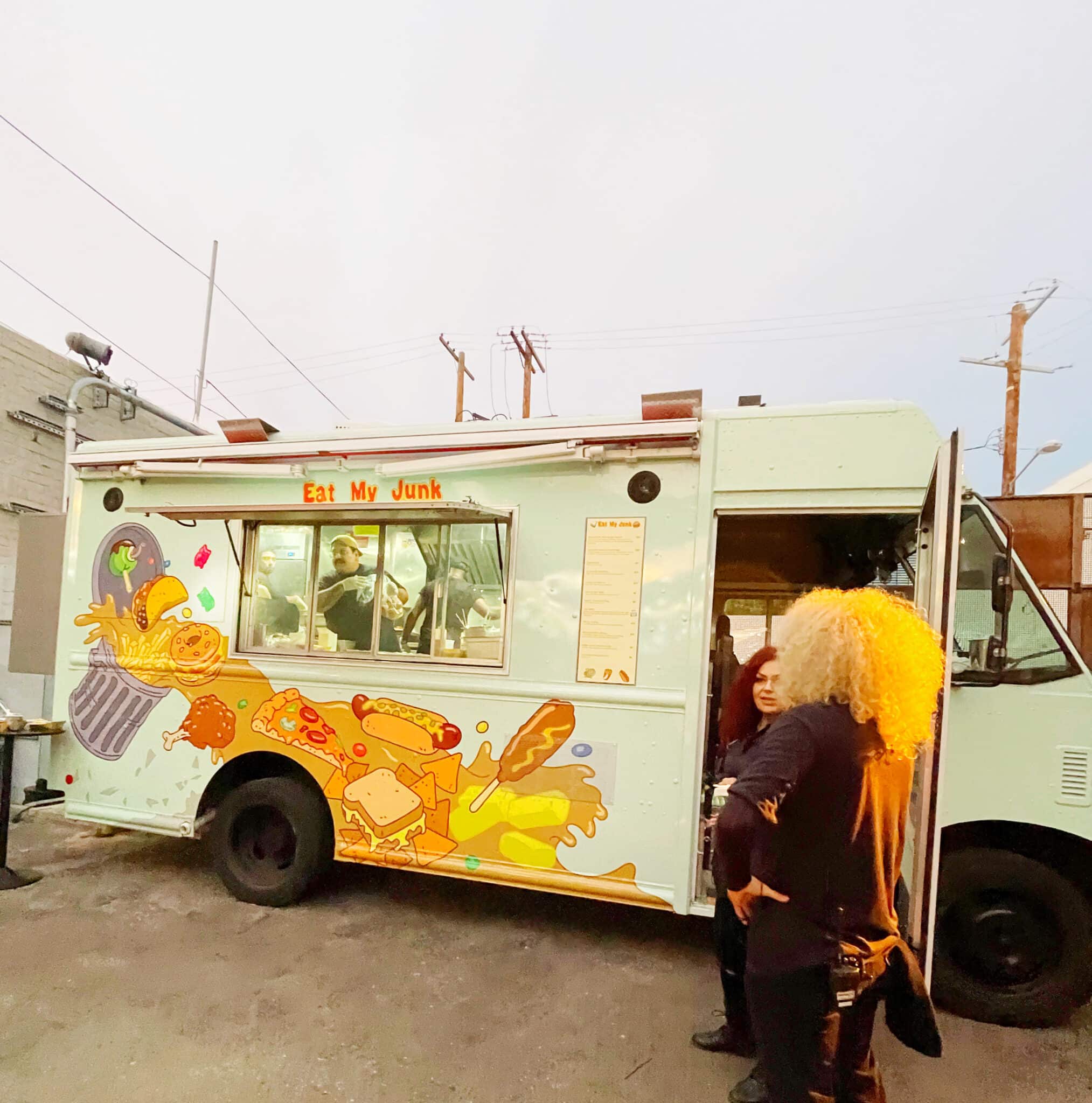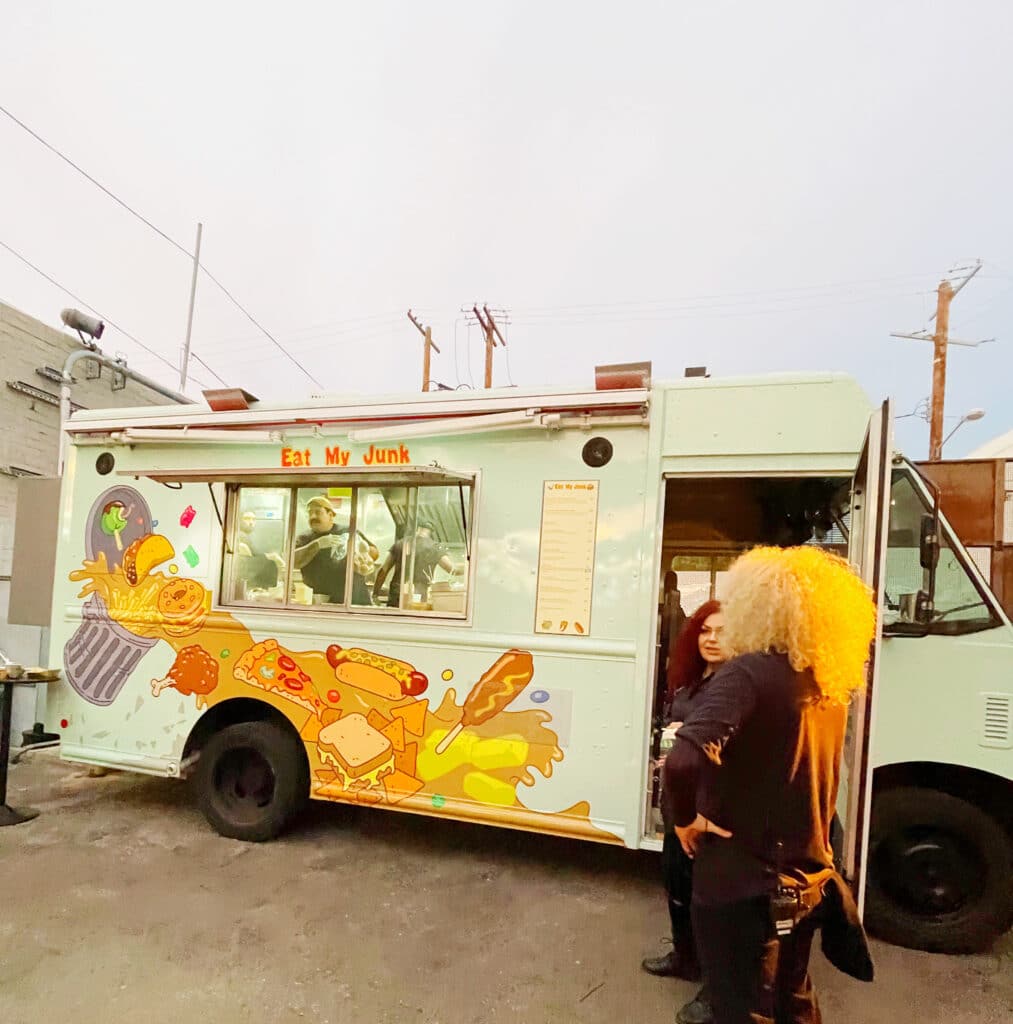 We tried the majority of their foods and they were all so well put together, themed to the show, and delicious!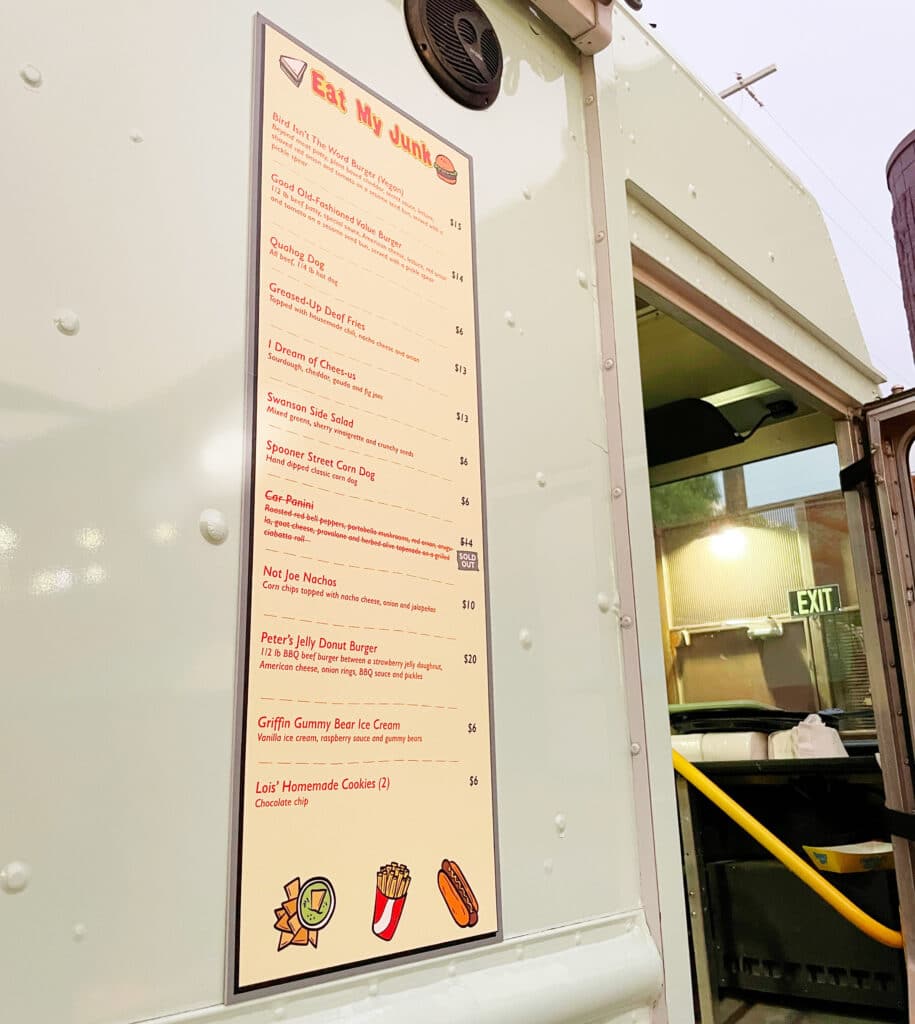 Our favorites were the sliders (both vegetarian and non-vegetarian), their grilled cheese with fig jam, and corn dogs.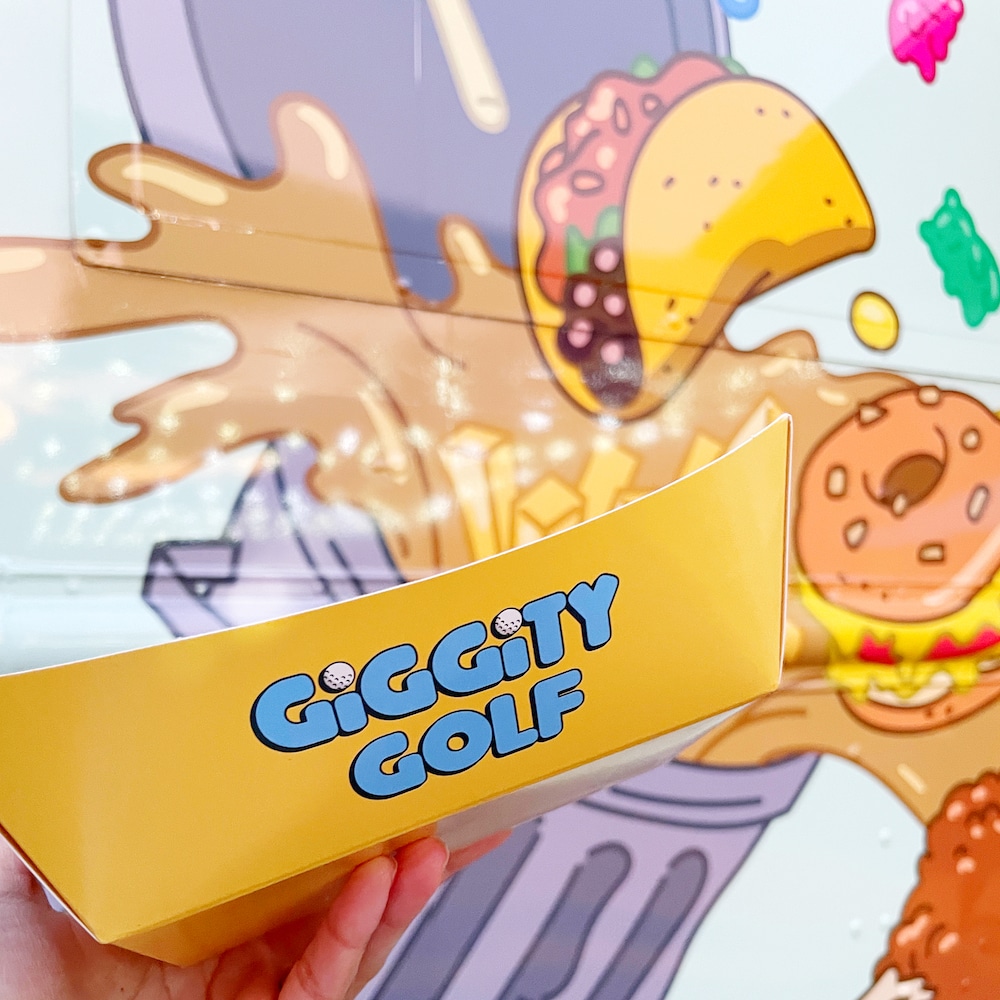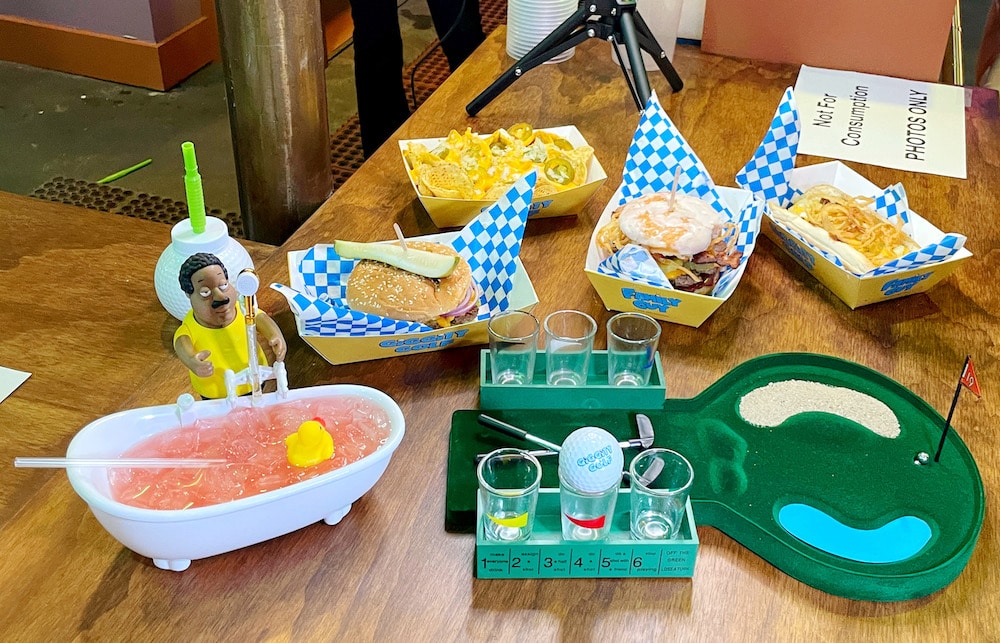 Family Guy Experience Drinks
There's tons of seating both inside, and outside. Outside seating also has umbrellas set up. Inside seating looks just like the bar!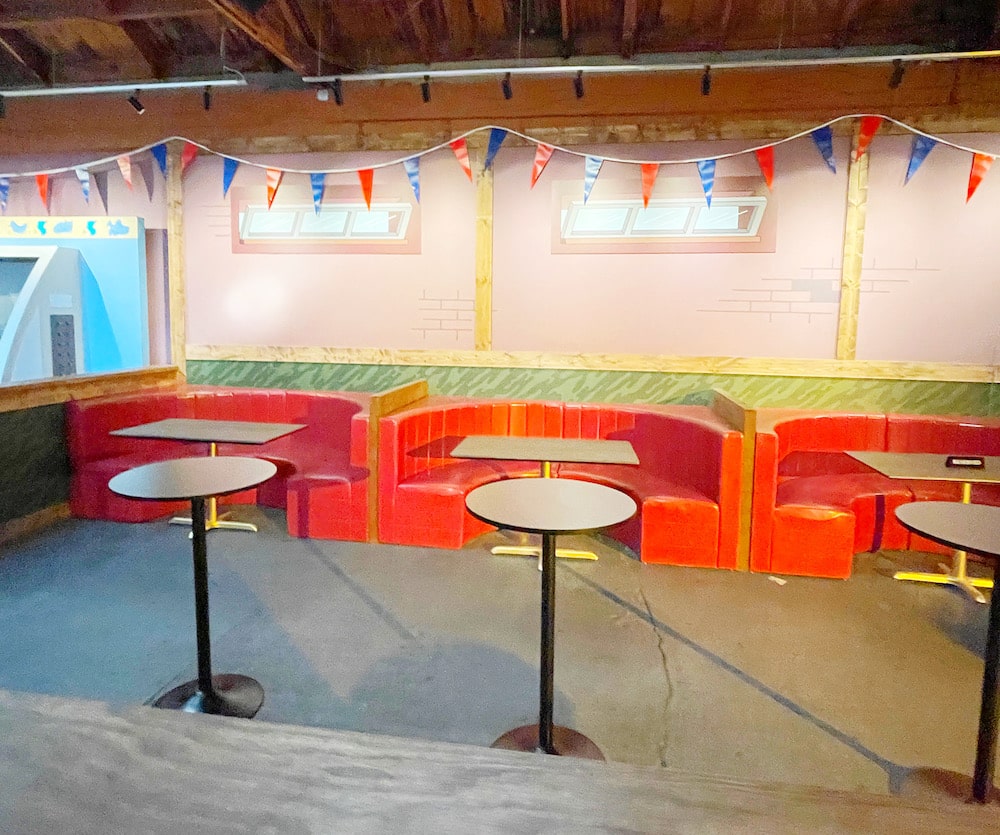 Inside the Family Guy Experience is a bar with both alcoholic and non-alcoholic drinks. This is also where you can purchase the golf ball tumbler ($8), the shot flight ($35) and Cleveland's tub ($17).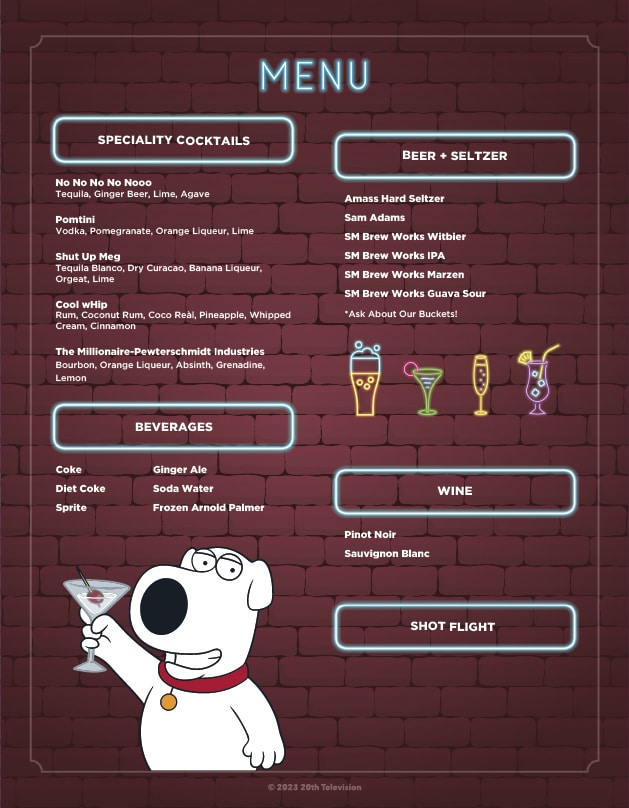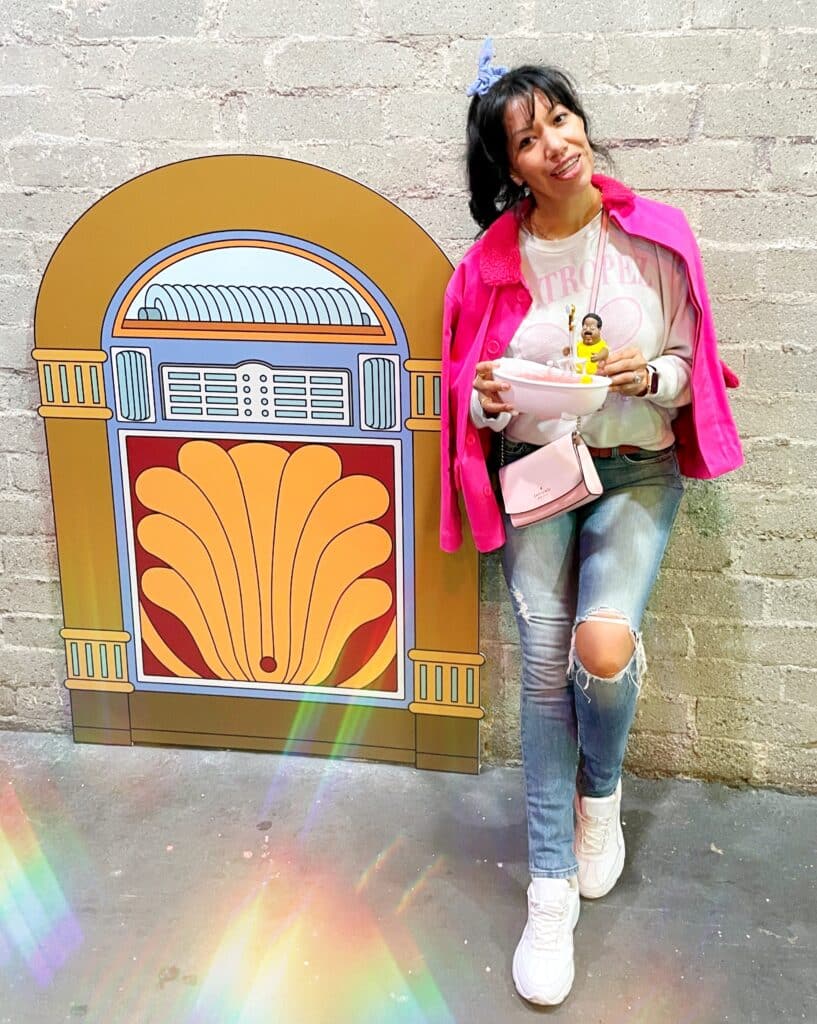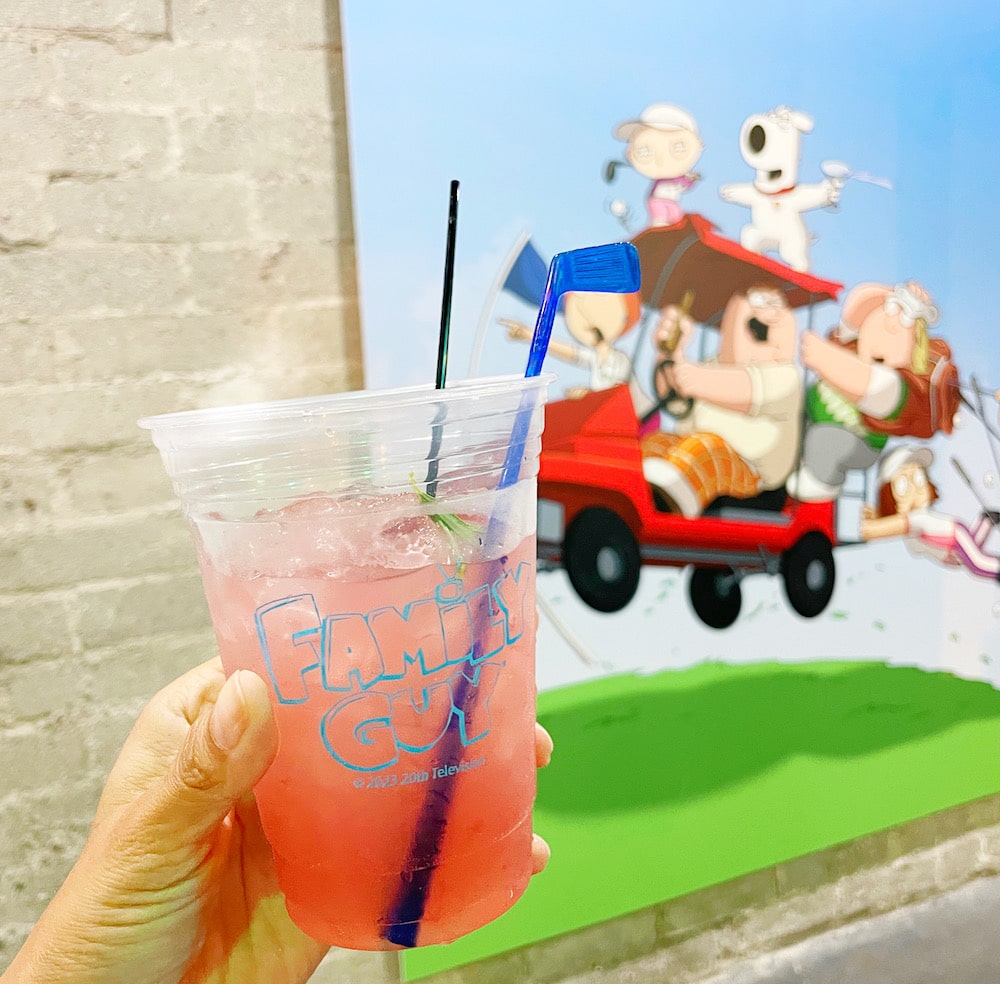 Photo Opps at Family Guy Experience
Honestly, the entire event is a huge photo opp. There are some locations though, that are specifically set up for photos – like the newsroom!
You can take pictures with the mini golf scenes – including the props like the sofa in the family room.
Exclusive Family Guy merchandise
Between the front entrance and the bar you'll see Family Guy Experience merch available only during the event.
There are two t-shirts to choose from ($25 each), the golf ball tumbler ($8) and a set of three Giggity Golf golf balls ($14).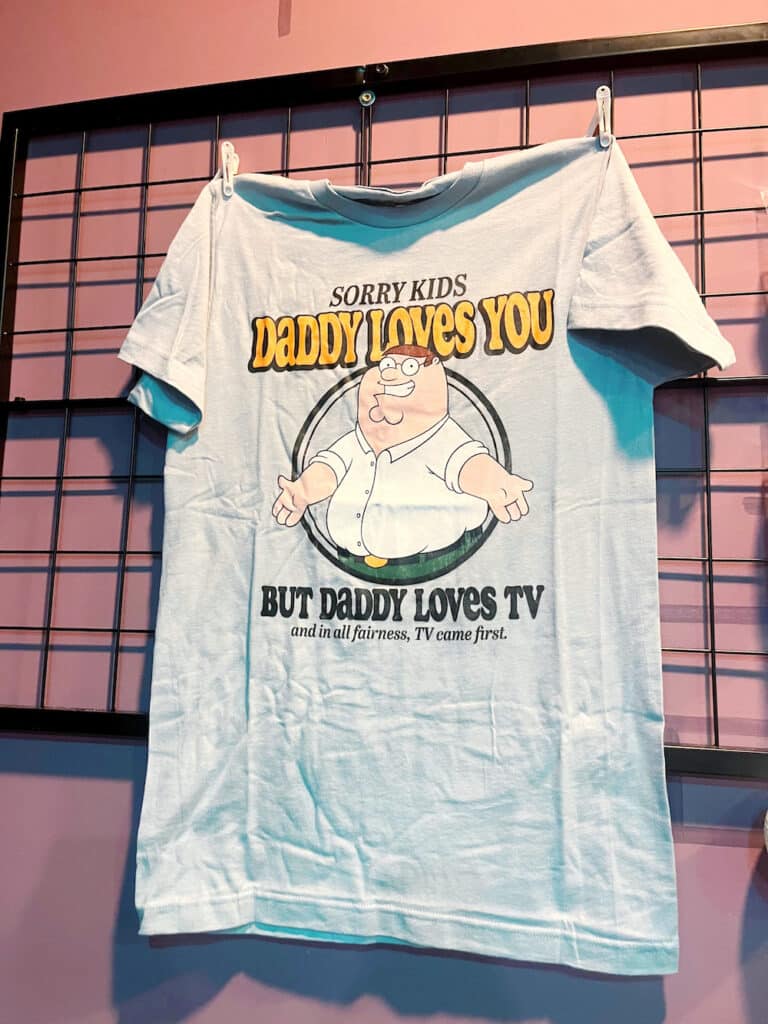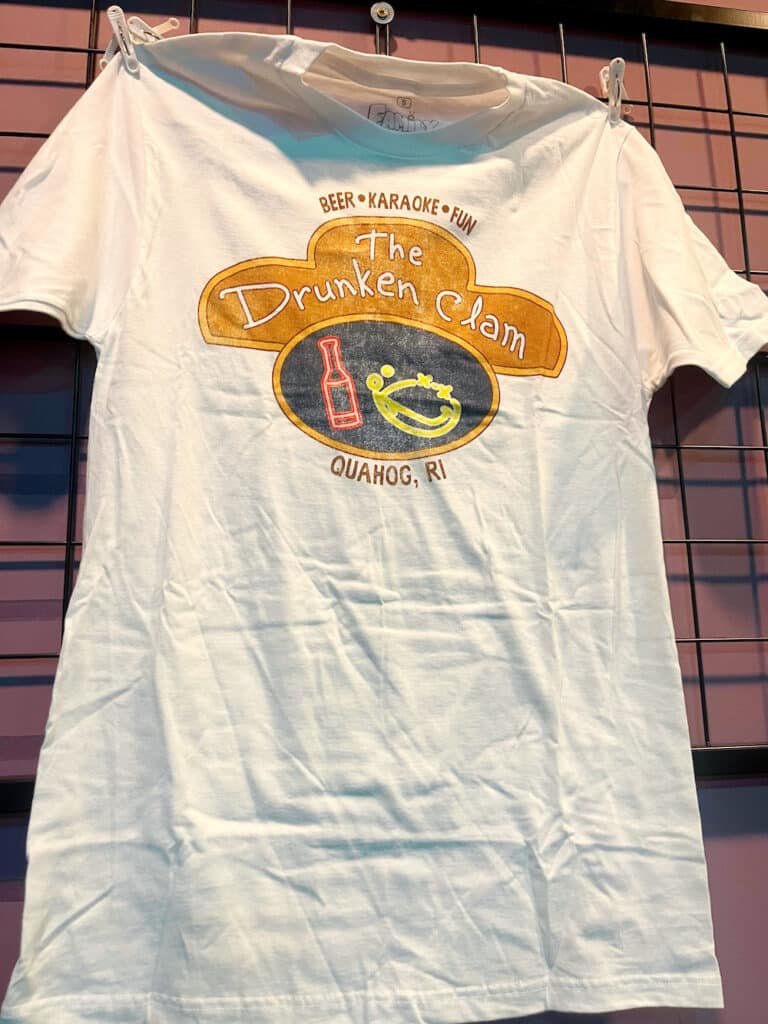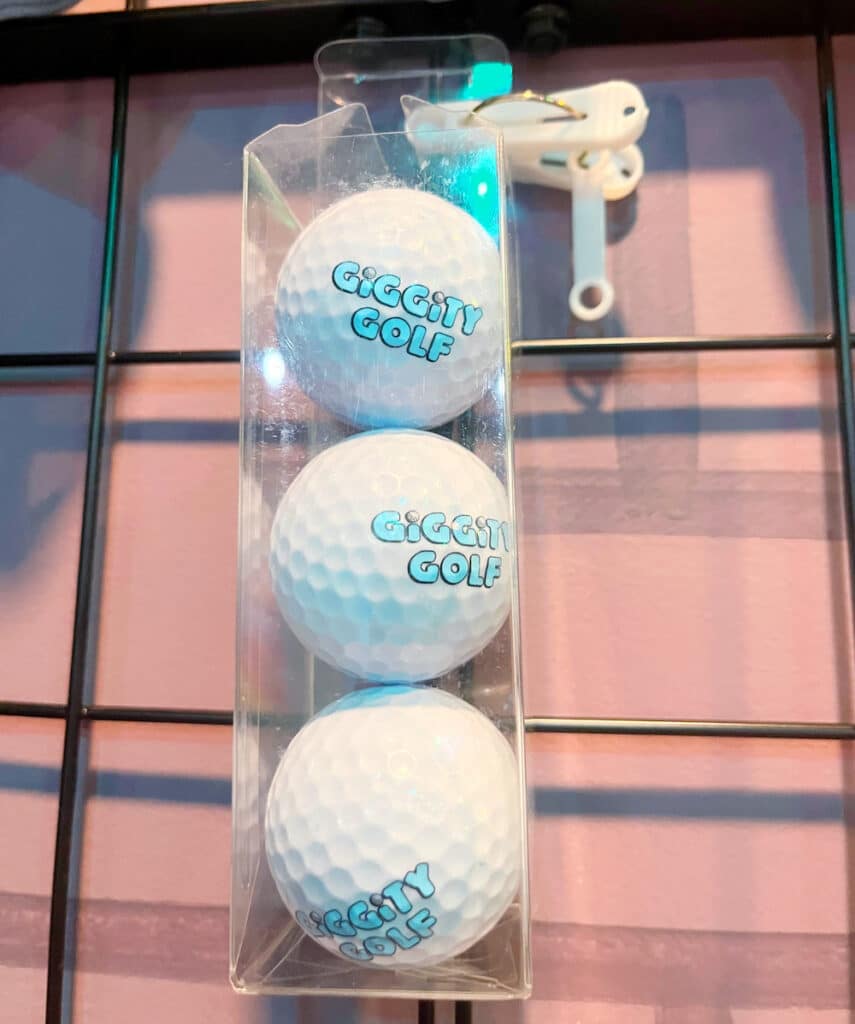 Where to park for Family Guy mini golf
There is free street parking around the event. If you can't find any – then head over to the paid parking lots that are in the surrounding area. Some are about $10 per vehicle.
Family Guy Experience Price List
This is an all-ages event throughout the day! Children 3 and under are free and do not require a ticket.
After 9:00 PM, it is 21+ only.
Both general admission and the VIP ticket includes mini golf and a 90-minute reservation.
General Admission: Starting at $27 per person
Peter Griffin VIP Ticket: Starting at $52 per person (also includes a welcome drink and your selection of a food item)
All sales are final. No refunds or exchanges.
Get your tickets here: https://bucketlisters.com/experience/family-guy-experience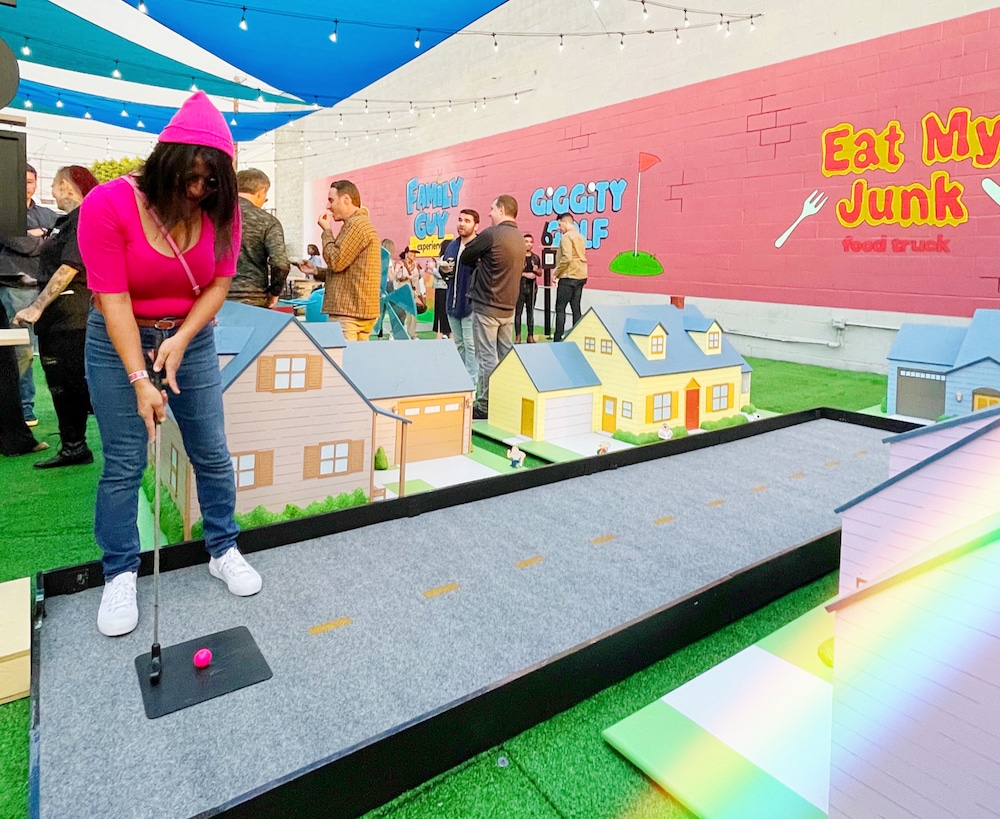 Family Guy Experience Dates and Schedule
Opens September 27th and ends December 31st
Schedule:
Wednesday – Thursday: 3:00 PM – 10:00 PM
Friday: 2:00 PM – 12:00 AM
Saturday: 12:00 PM – 12:00 AM
Sunday: 12:00 PM – 10:00 PM
Family Guy Experience with Giggity Golf and Eat My Junk food truck is located at 613 Imperial St, Los Angeles, 90021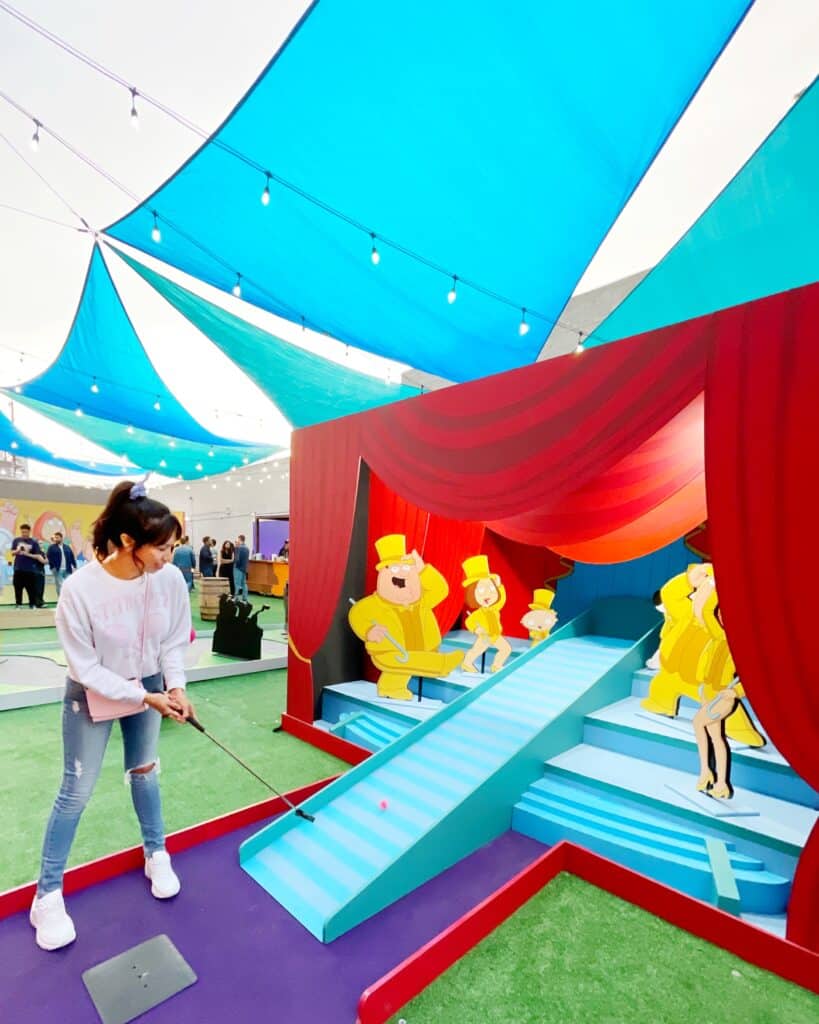 Looking for more fun things to do in LA? Check out our LA Travel Guide.
Originally published on September 23, 2023. Last Updated on October 31, 2023 by Pattie Cordova