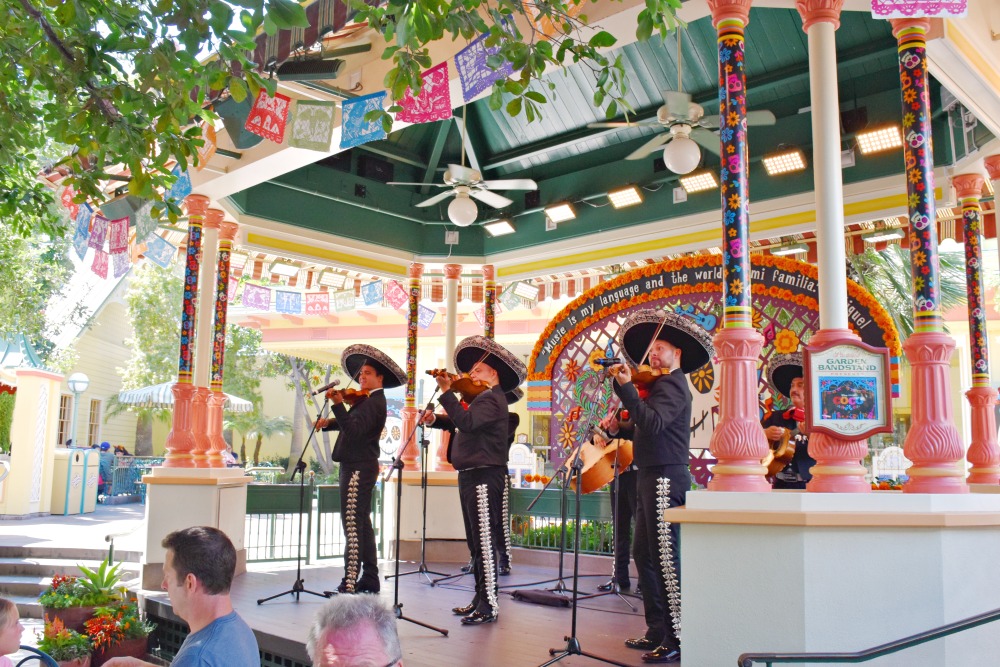 Celebrate
Where to Celebrate Mexican Independence Day in Southern California
Miguel Hidalgo's cry of Dolores is known as El Grito de Dolores, "Mexicanos, viva México". Every year at midnight on September 15, Mexicans shout the grito, honoring the call for all Mexicans to join in the country's struggle for independence from Spain. Many local cities and centers have free music, parades and festivals to celebrate Mexican Independence Day in Southern California. Below are a few of our favorite events – let us know yours in the comments!!!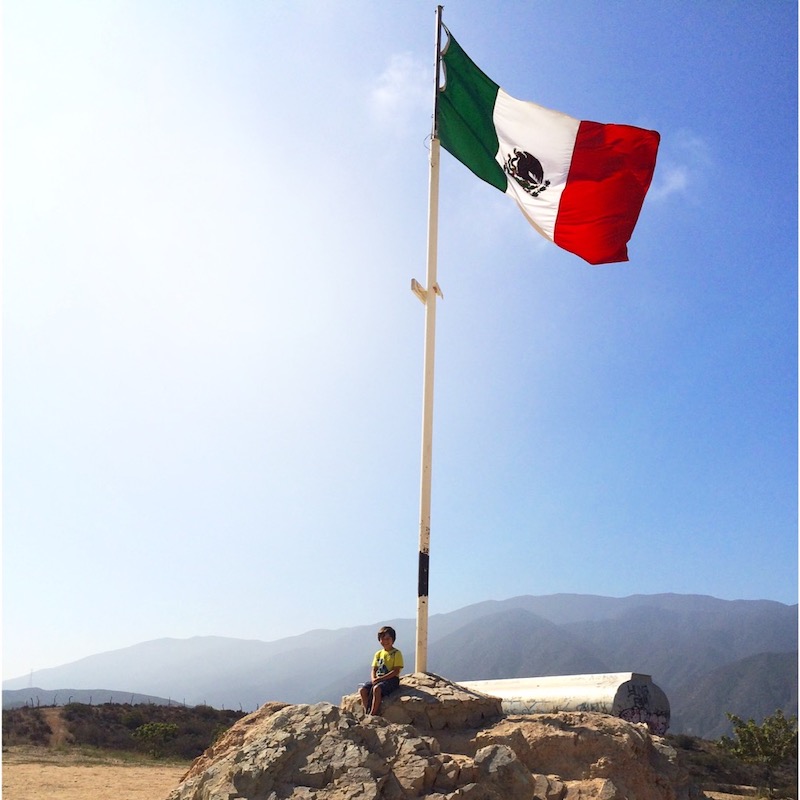 Celebrate Mexican Independence Day in Los Angeles
El Pueblo de Los Angeles Monument (Home of Placita Olvera)
Celebrate Mexico's Independence Day with music, dancing, games and activities.
When: September 14th and 15th, 10am-8pm
Where: 845 N Alameda St., Los Angeles
East LA Mexican Independence Day Parade
Parade starts at 10:00am and runs through Cesaer Chavez Blvd. It is one of the longest and largest parades in the country. Stay for the festival from 11:00am-5pm. Parking at Civic Center Parking lot at 4848 Civic Center Way.
When: September 8th, 10:00am – 5pm
Where: 4914 East Cesar E Chavez Avenue, Los Angeles
El Grito de Dolores
Join thousands of Angelinos to commemorate "El Grito" de Independencia on the steps of Los Angeles City Hall. Special performance by "Los Tigres del Norte." Free Event
When: September 15th, 5:30pm
Where: 200 N Spring St, Los Angeles
Family Days at La Plaza Museum
¡Viva México! Learn more about this day with entire family. Celebrate México's dynamic history and culture with us! Enjoy live music, dance, and culinary, garden, & art workshops. Food is available for sale. Free admission
When: September 15, 12-4pm
Where: 501 North Main Street, Los Angeles
Mexican Independence Day Celebration
Come out and celebrate the independence day of Mexico. Mariachi performance, Danza Azteca, arts & crafts and more!
When: September 14, 3pm-5pm
Where: South Bay Pavillion Mall – 20700 Avalon Blvd., Carson
Hispanic Heritage Festival
Join the City of Inglewood in recognizing the contributions made by Hispanic and Latino Americans and celebrate their rich heritage and culture. The festival includes live entertainment, carnival style and interactive games, arts and crafts, vendor and information booths, as well as a classic car show.
When: September 14, 11am-4pm
Where: Inglewood City Hall – Civic Center Plaza- Along Regent St. from La Brea to Fir Ave.
More: cityofinglewood.org
Festival Fiestas Patrias
Plaza Mexico in Lynwood annual festival hosted by Telemundo 52 and CNN en Espanol invite you to the celebrations. Live performances, food vendors and great atmosphere at this festival.
When: September 15, 12-8pm
Where: Plaza Mexico – 3100 E. Imperial Hwy, Lynwood
Que Buena Fiestas Patrias
Live performances from your favorite Mexican musicians and food vendors to celebrate big. This year's line up Adriel Favela, Virlan Garcia, Rancho y Barrio, Tapy Quintero, Kanales, El Cachorro Delgado, La Brisca, Los Akiles y Grupo Recluta.
When: September 15, 10am-6pm
Where: Angeles State Historic Park – 1245 North Spring Street, Los Angeles
Fiestas Patrias 2019
Come & join the festivities of the annual Fiestas Patrias celebrating Mexico's independence from Spain. This year they will highlight the Mexican state of Hidalgo with the culture & crafts, music & dance of the region.
When: September 13, 6pm-11:00pm
Where: Town Center Plaza – 11740 E. Telegraph Rd., Santa Fe Springs
Mexican Independence Day Festival
Join us for our Mexican Independence Day Fiesta on Saturday, September 14 from 2-5pm! Enjoy free family fun with carnival games, dancing contests, a mariachi band and more!
When: September 14, 2pm-5pm
Where: Park Plaza On Maine – 14400 Ramona Blvd, Baldwin Park
Fiestas Patrias
Join us to celebrate the independence of 18 Latin American countries. Enjoy live music, dance performances and kids activities.
When: September 13, 5pm-9pm
Where: Villa-Parke Community Center – 365 E. Villa St., Pasadena
Latino Heritage Festival
The festival will feature a host of family friendly activities including arts and crafts, food vendors, musical entertainment, live dance performances and much more. Free event.
When: September 15, 9am-1pm
Where: 100 S. 2nd St., Alhambra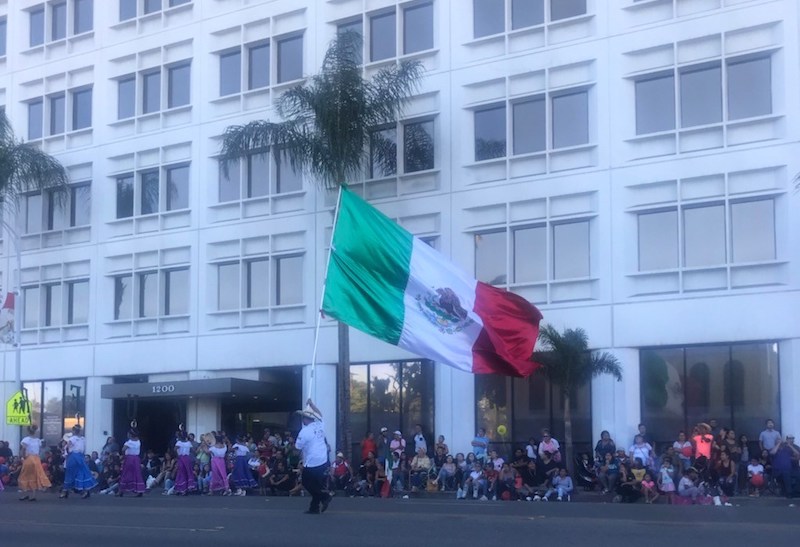 Celebrate Mexican Independence Day in Orange County
El Grito
¡Oye! Celebrate Mexican Independence, discover Mexico's cultural heritage and enjoy live music and performances from talented local groups including Mariachi Infantil R.h.y.t.m.o., Pilares de México, Danza de Tecuanes, and Chinelos. Singers Ariana Martínez and David Mendoza and ballet folklórico groups Orgullo Guerrerense and Nostalgía Calentana Guerrerense will complete the evening's festivities! Presented in collaboration with the Consulate of Mexico in Santa Ana.
When: September 13th, 5pm-9pm
Where: FREE on the Julianne and George Argyros Plaza
Fiestas Patrias: El Grito
Join us for El Grito de Independencia as we celebrate Mexican Independence day at The Source OC. Enjoy live performances including mariachi, Chinelos and folkloric dancing. Other festivities include tacos, face painting and balloons.
When: September 7th, 3pm-6pm
Where: The Source OC – 6940 Beach Blvd., Buena Park
Fiestas Patrias Festival and Parade
Join the festivities with top-level entertainment, delicious food, carnival rides and games, art and culture exhibits and variety of vendor booths. El Grito Ceremony will take place on Saturday at 6:00 p.m. and parade taking place on Sunday at 4:00 p.m. Special performances this year from El Dasa, Los Rieleros del Norte and Angeles Ochoa.
When: September 14 & 15, 12pm-10pm
Where: Santa Ana Stadium and Civic Center Plaza – 602 N. Flower St.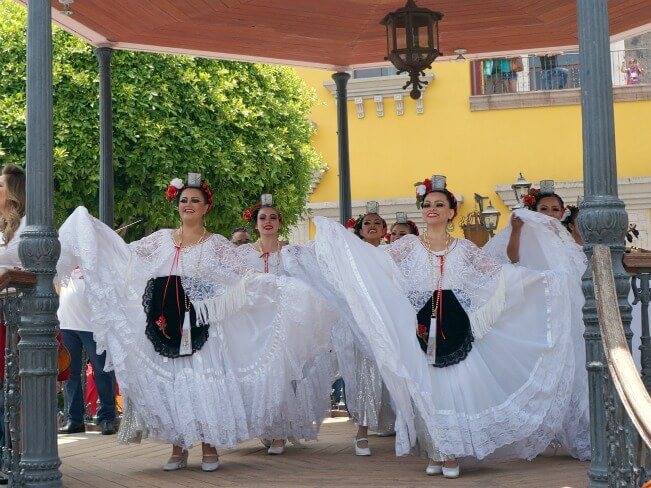 Celebrate Mexican Independence Day in Inland Empire
El Grito
This is a free, family friendly, cultural event celebrating Mexican Independence Day complete with food, live music and performance, dancing, exhibitors, kids zone and more!
When: September 15, 4pm-9pm
Where: Moreno Valley College – 16130 Lasselle Street, Moreno Valley
Did we miss a Mexican Independence Day event? Let us know in the comments below and we'll add!!! Also – let us know your family favorite, we'd love to hear it!!!