Make your own apple cider in Oak Glen
Make your own apple cider in Oak Glen, CA! Oak Glen is just one hour from Orange County and you can not only go apple picking in Oak Glen during apple season (usually starts on Labor Day weekend) – but also make your own apple cider!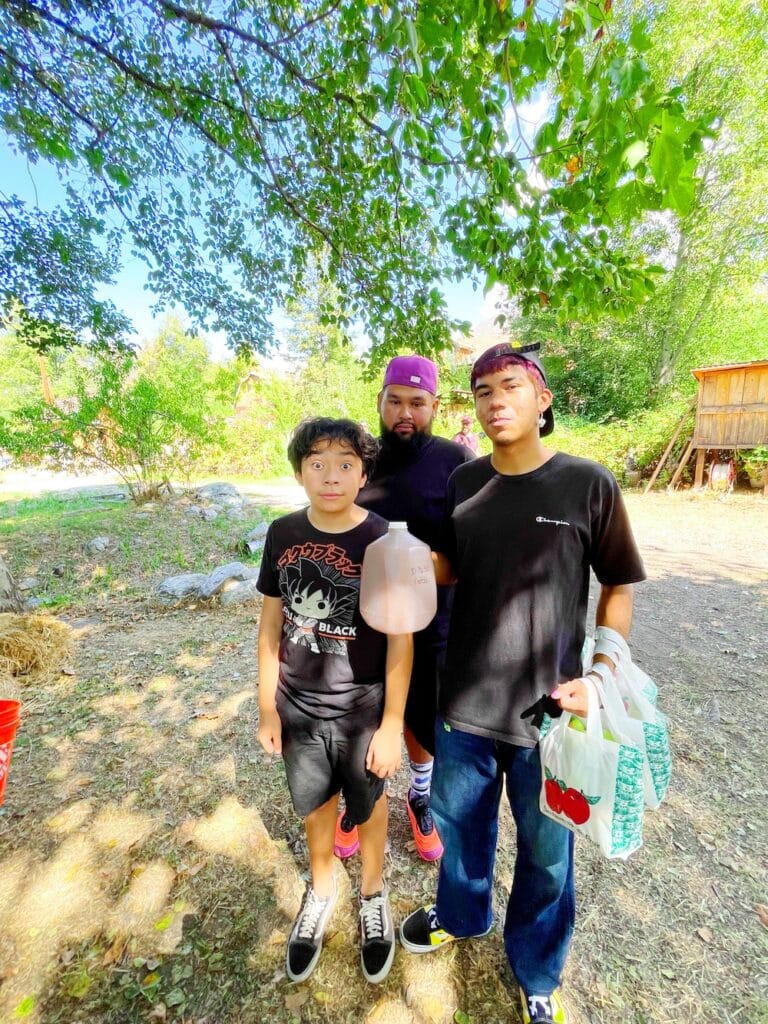 We visit Riley's Apple Farm every year to pick apples and to press our very own apple cider! Apple season begins Labor Day weekend, and it's definitely best to visit close to that weekend. And get there early!
Pressing apple cider is available every weekend, September through November.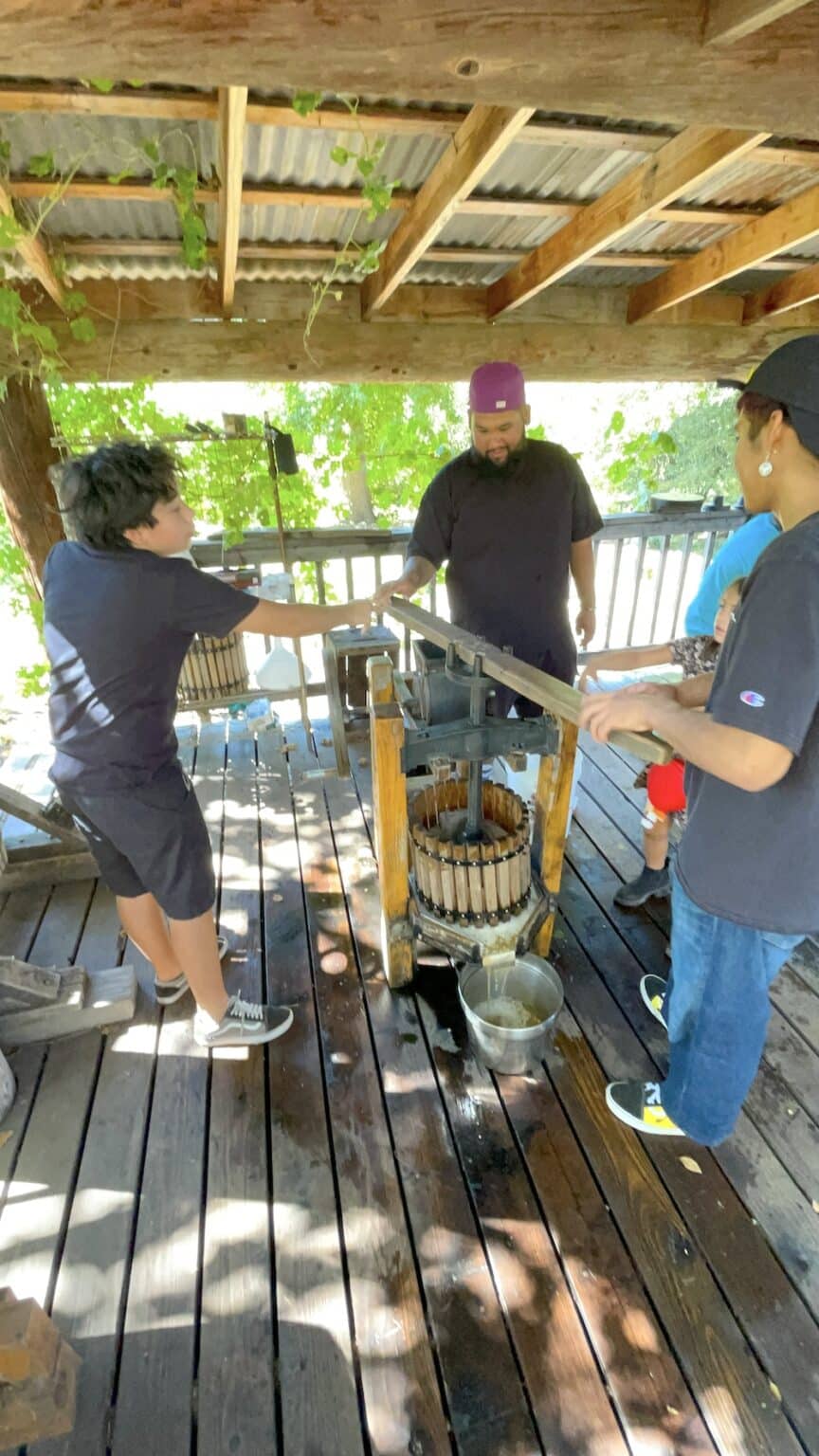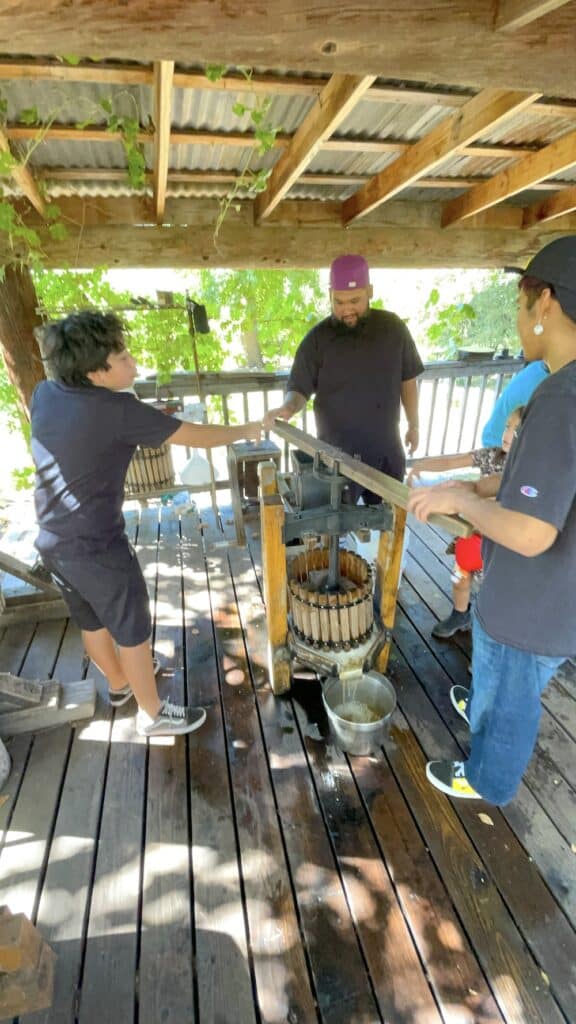 Our schedule for our visit to the apple orchard goes like this:
• apple picking 30 minutes as soon as the orchard opens
• press cider 30 minutes after orchard opens
If you get to the orchard as soon as it opens, you'll be able to pick apples and get your pictures in just 30 minutes.
Riley's Apple Farm has a dedicated u-press station. It's near the ticket booth.
Parking at Riley's Apple Farm is street parking only. Get there at least a half hour before it opens to get parking near the entrance.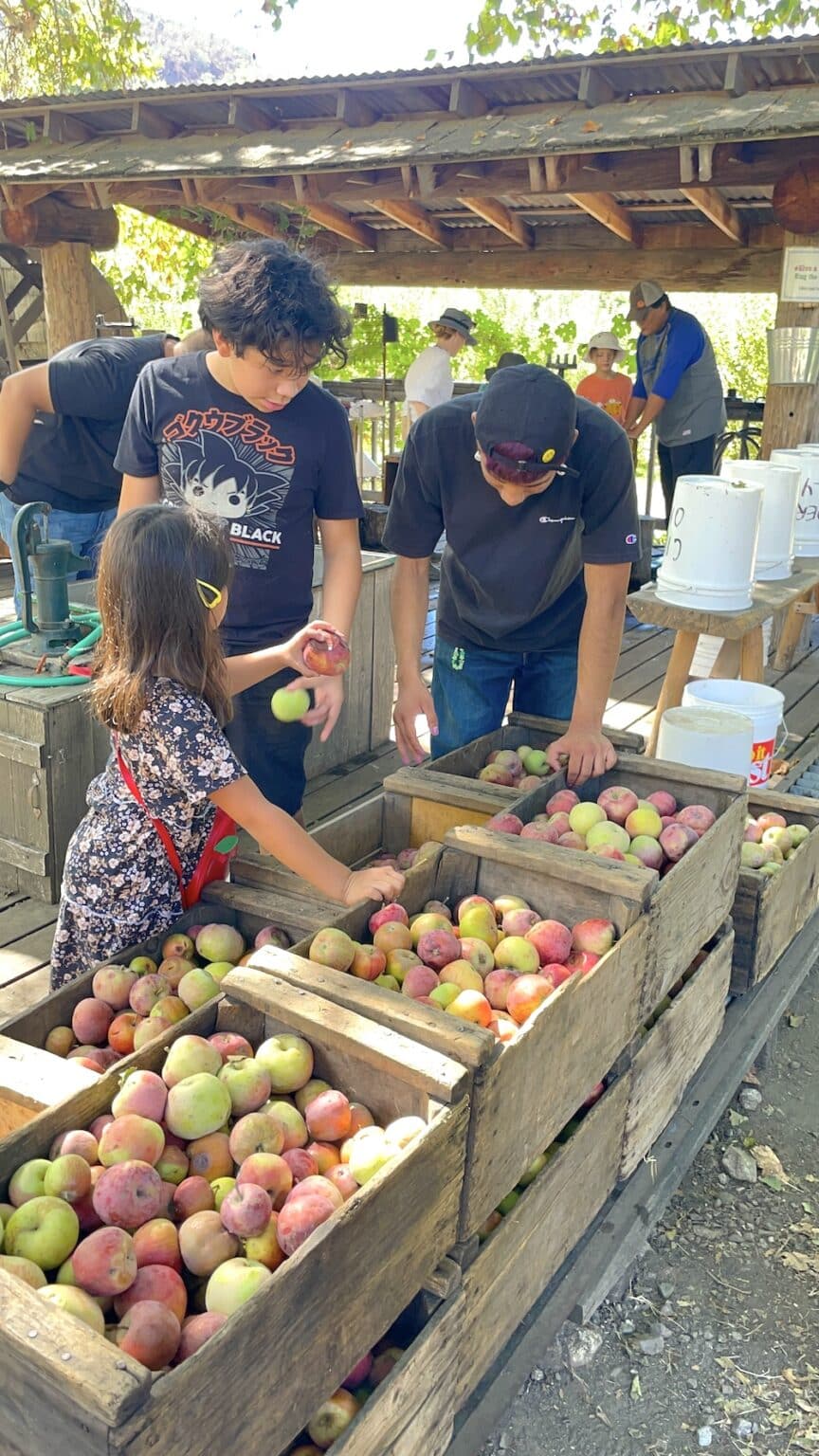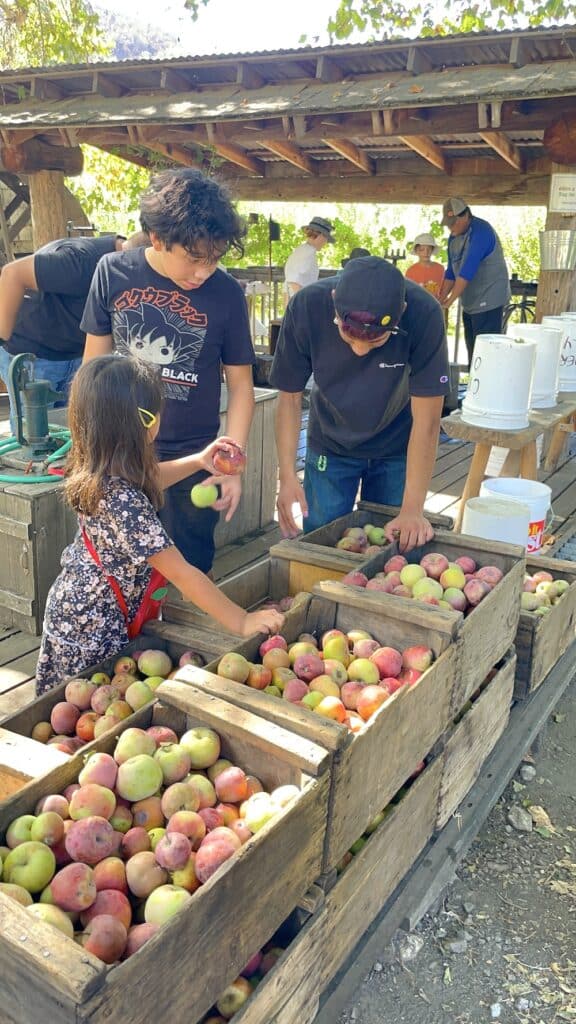 Pressing apple cider will take you about 20-30 minutes. But if the group ahead of you takes a while, then you'll be stuck waiting for a while. This is why it's better to go early.
Another apple cider pressing tip is to do it before you go apple picking! You can take it back to the market after you're done and ask them to put it in the fridge for you. This way it'll stay fresh.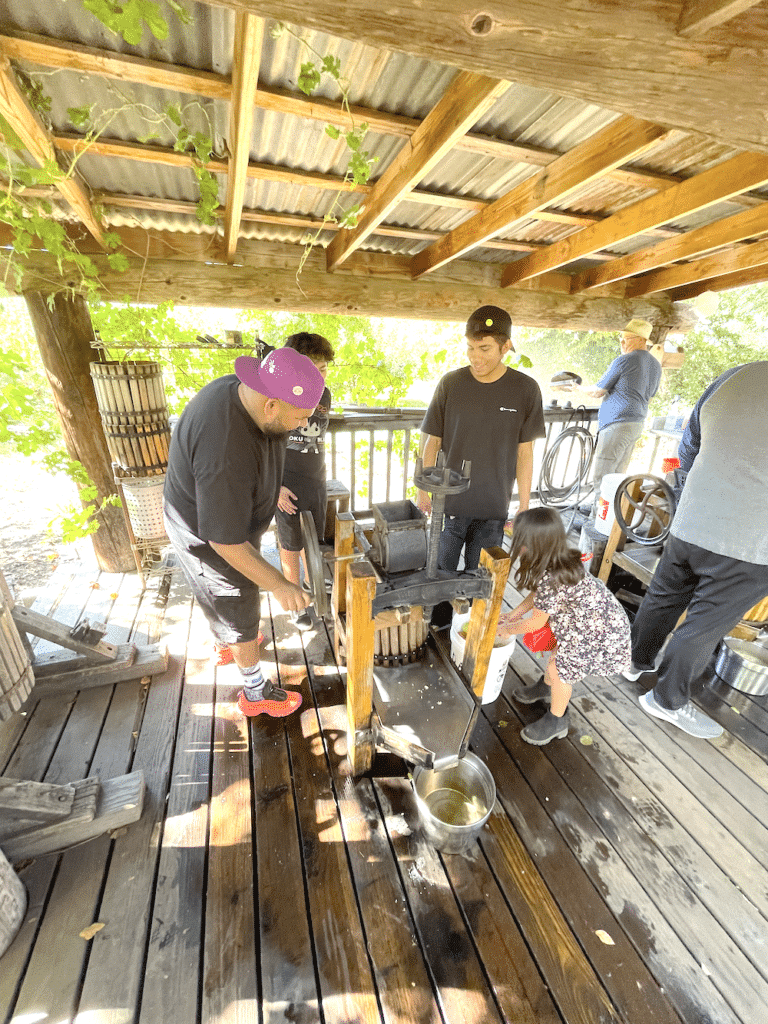 Pressing apple cider is Oak Glen costs $28 for the gallon. If you want to split it with someone, just pay 50 cents for another jug.
What happens when you press apple cider in Oak Glen
• Check in at the time listed on your jug.
• Fill up the bucket with apples from the wooden crates
• Wash the apples in the bin
• Place the apples in a clean bucket and take to the press
• Drop the apples into the chute, and churn until all apples are gone from the bucket.
• The orchard worker will place a plank on the press so you can start harvesting the juice from the apples.
• The pressing will be a lot easier in the beginning. This is a great time for the younger ones to do more of the work on their own.
• Once you can't press anymore, you'll take the bucket and filter it into the gallon jug.
• Ring the bell once you're done!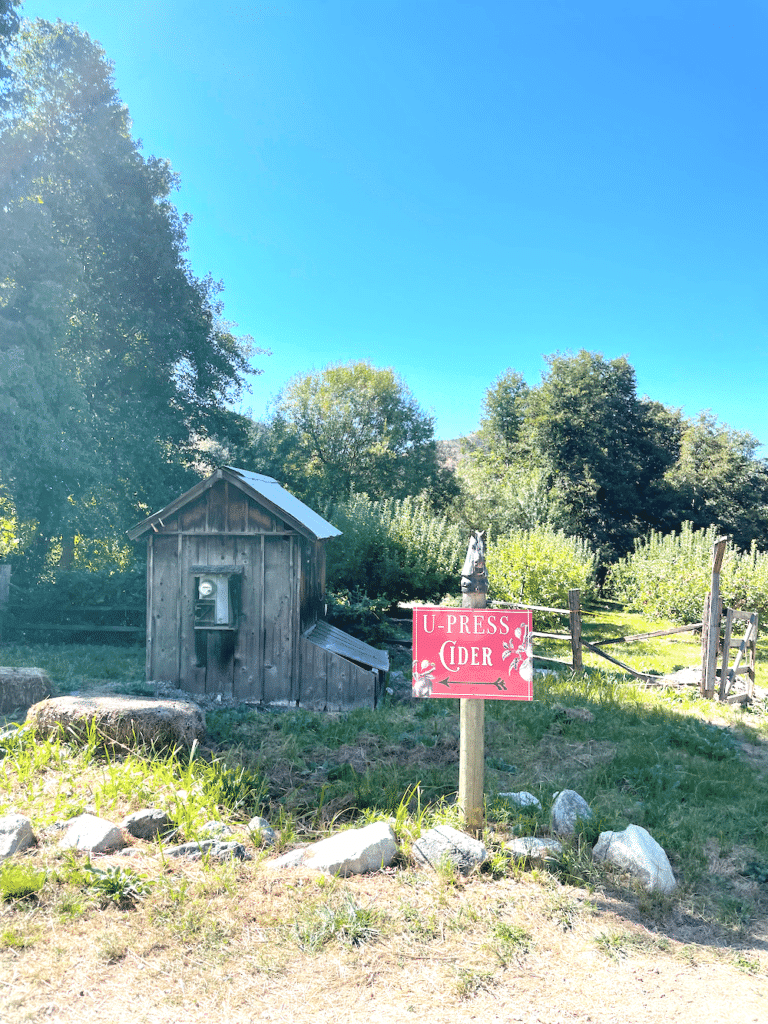 Riley's Apple Farm
Hours
• Saturday 11am – 4pm
• Sunday 10am – 4pm
• CLOSED WEEKDAYS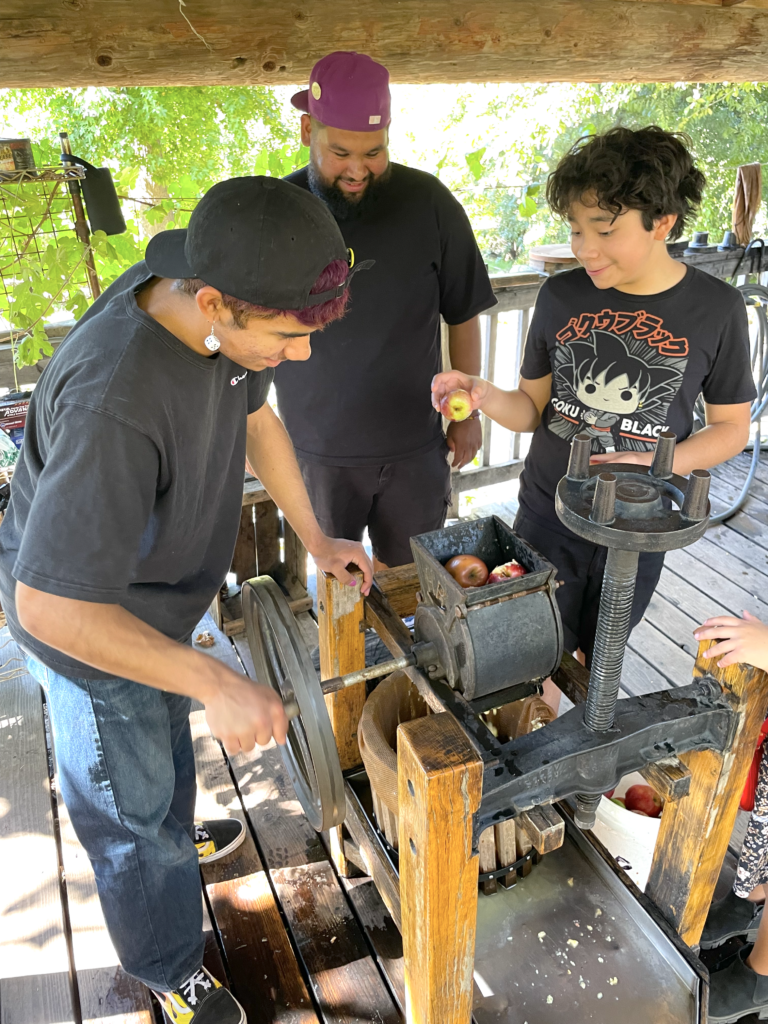 PRIVATE APPLE PICKING APPOINTMENT
Want an exclusive -weekday- picking without crowds? Make a picking appointment (weekdays only) by calling 909-797-3292.
Riley's Apple Farm is the Original "Riley's" in Oak Glen
12201 S. Oak Glen Road, Oak Glen – Yucaipa
Questions? Let us know in the comments below! And check out our other favorite Fall events happening in Orange County!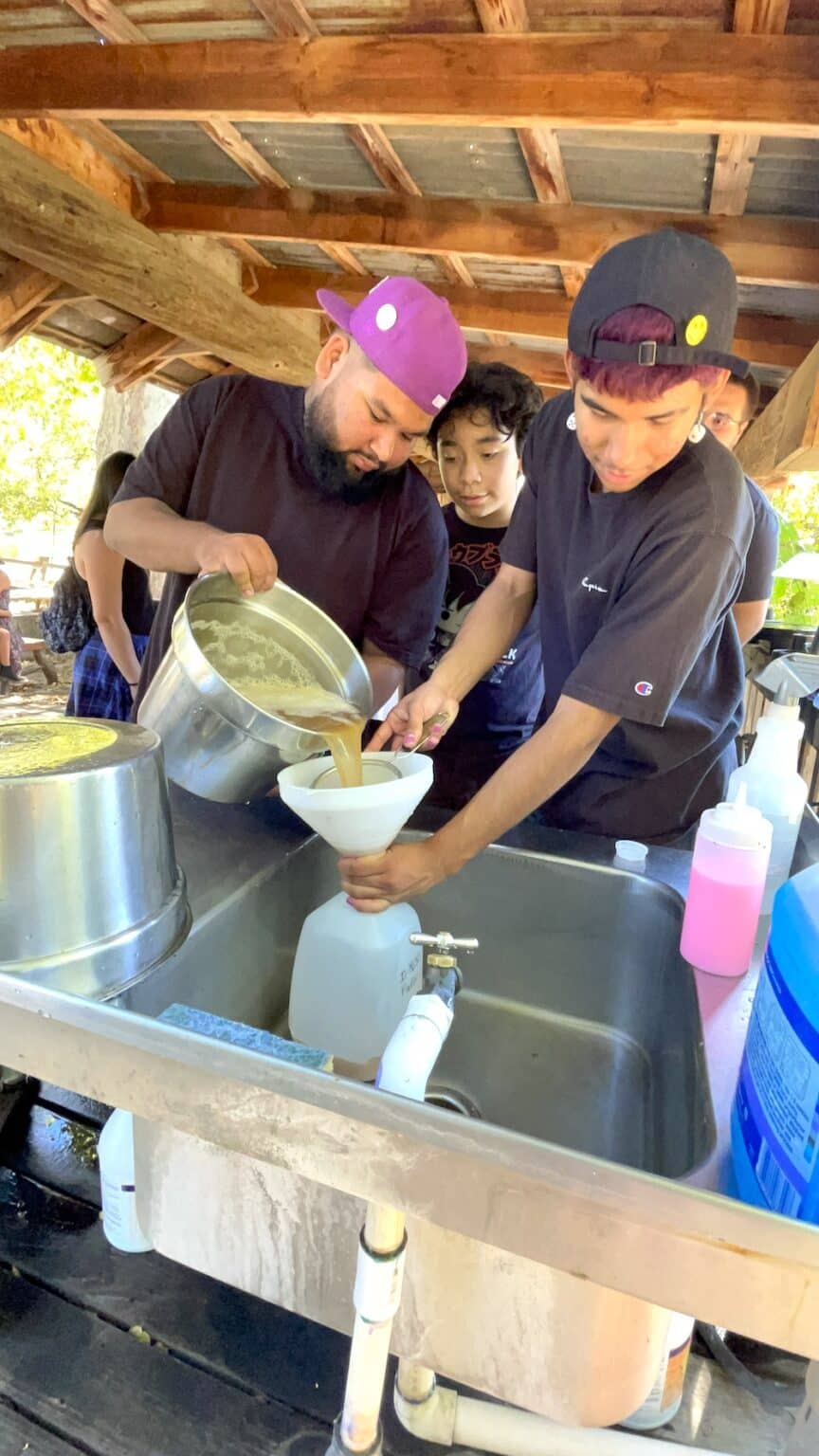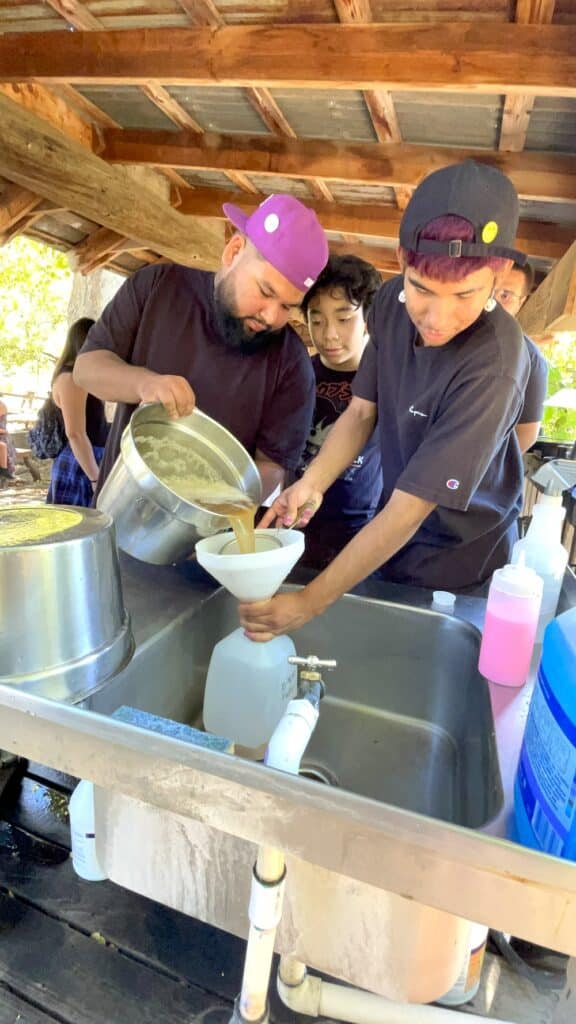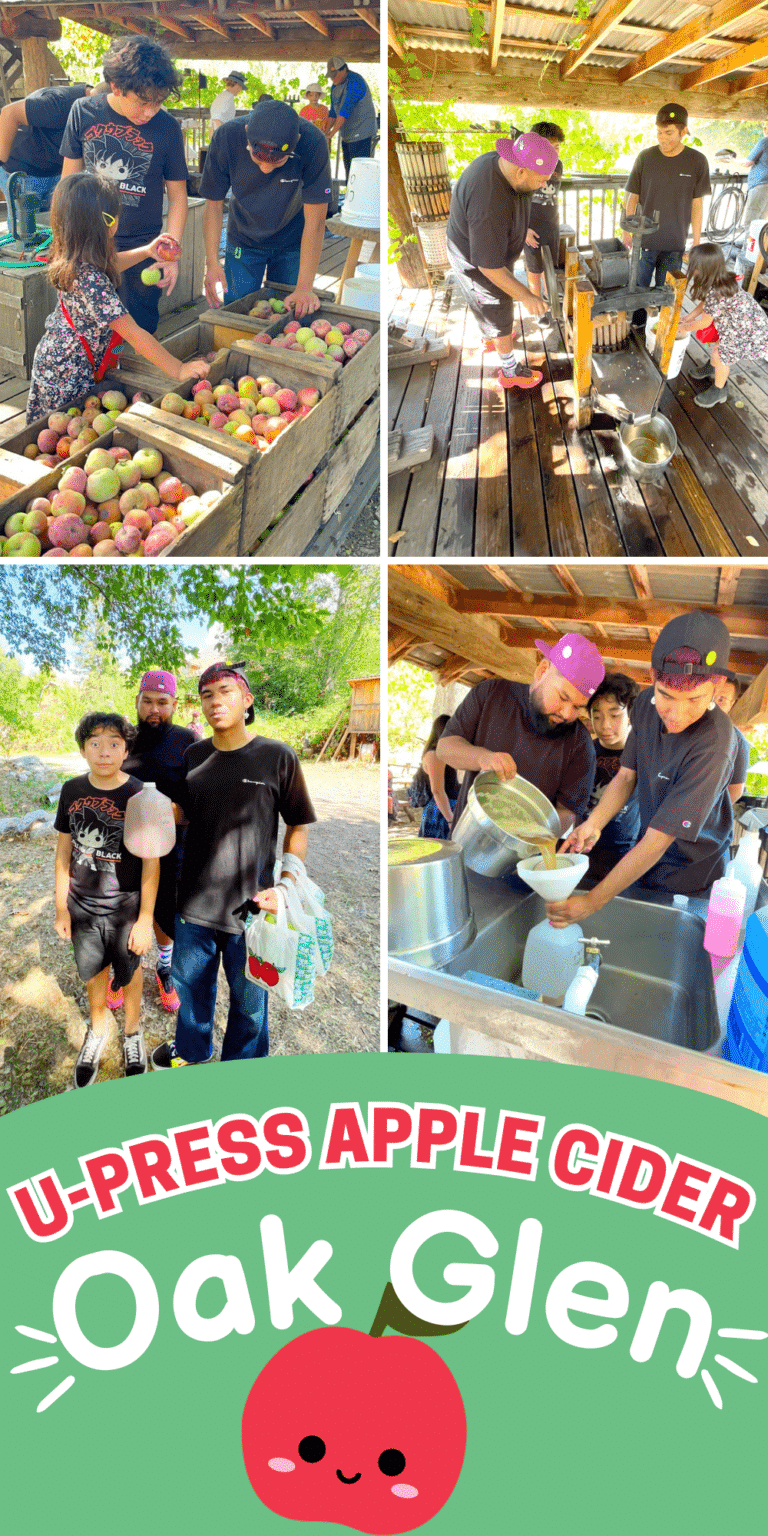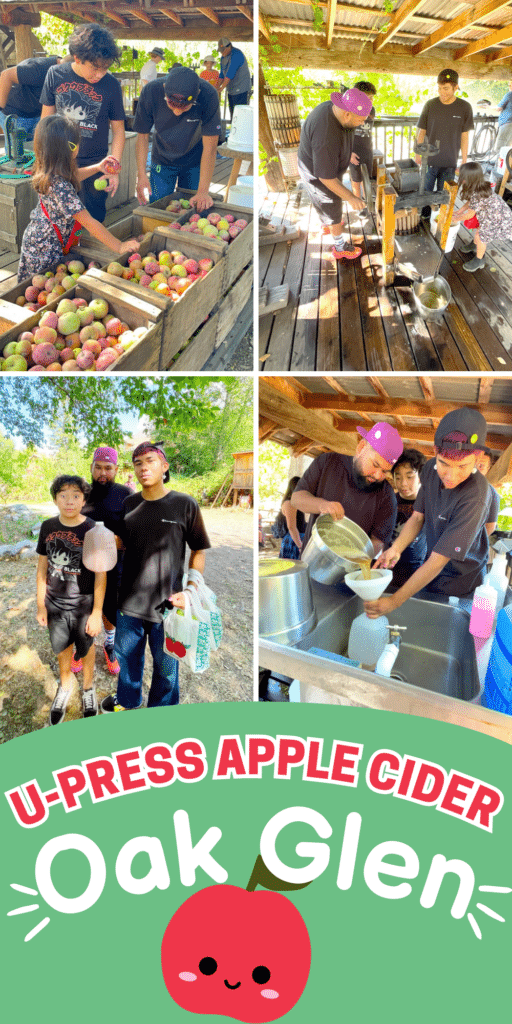 Originally published on May 14, 2023. Last Updated on May 14, 2023 by Pattie Cordova