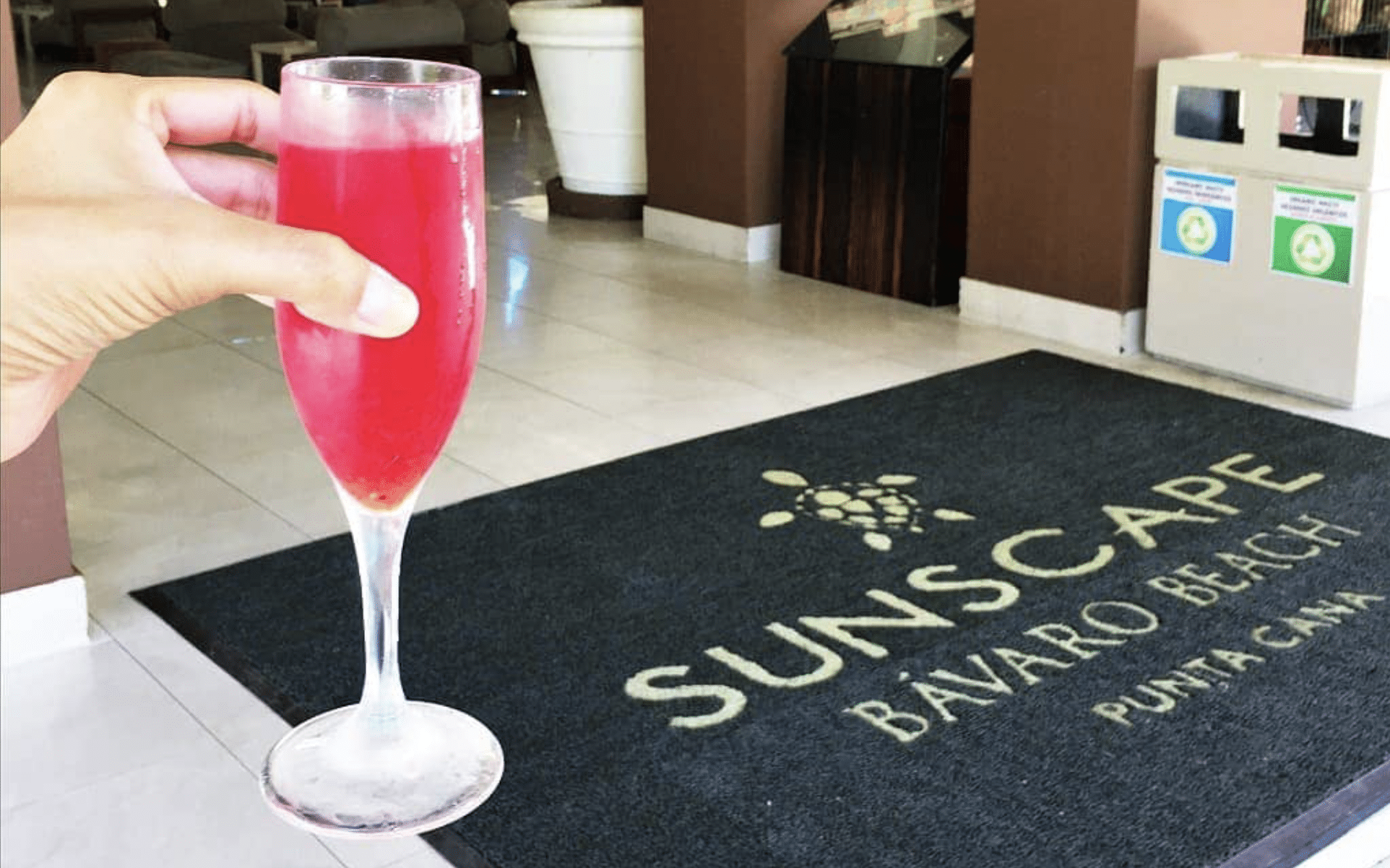 Sunscape Bávaro Beach and Sunscape Dominican Beach make the perfect budget-friendly resorts for families visiting Punta Cana in the Dominican Republic.
Family-friendly resorts in Punta Cana
As a Latina, I find that our family travel sometimes includes way more people than just our immediate family. And when it's a multi-generational trip, it's especially hard to pin down one resort that will fit everyone's needs. However, there is one thing we can all agree on right off the bat – we need it to be budget-friendly. Sunscape Resorts and Spa in Punta Cana is the perfect fit for this kind of trip.
Rooms big enough for a whole family
Sunscape Resorts is comprised of two resorts right next to one another – Sunscape Bávaro Beach and Sunscape Dominican Beach. Between the two resorts, they offer 909 rooms, eight restaurants, 12 bars, four pools and two hot tubs. The best part is that the amenities are shared so you can resort hop when you stay at either one.
I will also say that the resort is spotless. I saw first hand how meticulous the housekeepers were when cleaning a room. They even do the floors with each cleaning! And at night, I witnessed an employee wiping down each cushion at a bar even though it was almost midnight.
I'm all for a clean resort, especially when traveling with family who might be easily susceptible to illnesses. And because it's all-inclusive, you can enjoy all the refreshments in the mini fridge day after day – they'll refill it during the daily room maintenance!
If you're traveling with family members who are elderly or might need accessible rooms, like Abuelo or Abuelita, then I would recommend you book rooms on the first floor.
Elevators are not available, whereas the first floor offers ramps for easy access. Also, book a deluxe accommodation so you can have easier beach access.
There are also connecting rooms available. Just ask for them when you make your reservation.
And you see that gorgeous blue beach? It's a blue flag beach meaning that it has met the Foundation for Environmental Education's stringent standards. It's a really big deal, which is huge relief since your family will want to visit the beach daily and often!
Sun Club access is worth the upgrade
Sun Club is included when you book the larger rooms with the premium views… and yes, it's worth the upgrade. Not only do you get the best rooms at the resorts, but you can also enjoy room service from 7 a.m. – 11 p.m., an upgraded mini-bar refreshed daily, three private bars, and daily afternoon hot and cold hors d'oeuvres, exquisite desserts and fine liquors served in the private lounges.
Also? You get access to the private beaches accessible ONLY to Sun Club members. Here you'll find plenty of lounge chairs with security stationed near the area to ensure a solicitor-free experience.
Spa day all day
Sunscape Resorts has a gorgeous spa with hydrotherapy access. Giant windows let the sunlight in to give you the feeling of being outside, without really being outside. If you're up for a real Instagram-worthy experience, try the fish pedicure. You'll sit on a comfy cushion and dip your feet into a tub filled with fish that will eat away at the dead skin on your feet. It sounds weird… but it's one of those things that you'll end up telling everyone as soon as you get home. Video it and share it on social media! Don't forget to tag the resort so we can all see!
Adults-only time is encouraged
The resorts offer two great clubs for kids ages three to 17. Sign the chiclets up and get away for some adults-only time.
The explorers club is for kids ages three to 12 and there's a no-parents-allowed rule. Same goes for the Core Zone – the teen club for kids ages 13 to 17.
Of course, if you want to take time away in the late evening after nine, you can schedule a baby-sitter for an added fee. There's no reason why traveling with your whole family should stop you from having some one-on-one time with your significant other.
Nightlife and shopping at your doorstep
Sunscape Resorts offers live entertainment every night, with a special welcome reception every Thursday.
There are different themes every day, but if you'd rather opt out of live entertainment, you can also hit up the casino.
Located by the front lobby, the casino is open daily from 3 p.m. to 3 a.m. And if dancing is more your style, you can tear up the dance floor at the Starlight Lounge disco. It opens at 9 p.m. and the fiesta doesn't stop until 2 a.m.
The Resorts also have a few shops for you to stop and visit, including one where they only showcase items made in the Dominican Republic.
Twice a week, guests are also treated to outside vendors who set up a small market-type arrangement around the ground floor selling jewelry, souvenirs, rum, coffee and even paintings.
Don't worry if you're wondering how you'll take the gigantic piece of art home – it comes apart from the frame and can be rolled up.
Sunscape Bávaro Beach and Sunscape Dominican Beach is the perfect location for a Caribbean family getaway. You can get your entire immediate family out there, and even bring along your extended family and ensure that you'll have a blast.
The resort has enough pools and hot tubs for everyone, and a beach that begs to be visited. There are water play areas for the chiclets to run through, and a 24-hour coffee stop, Coco Cafe, that serves the best coffee on the island – Santo Domingo Cafe.
Originally published on May 7, 2023. Last Updated on May 14, 2023 by Pattie Cordova