We celebrated the weekend by filling it with family bonding experiences that included the Hubster, the chiclets and a few days of extended family as well. We had a fabulous time celebrating life, love and family. As we tend to move from errand to experiences rather quickly, I opted to wear comfortable clothing by prAna that not only looks and feels amazing… it's sustainable!!!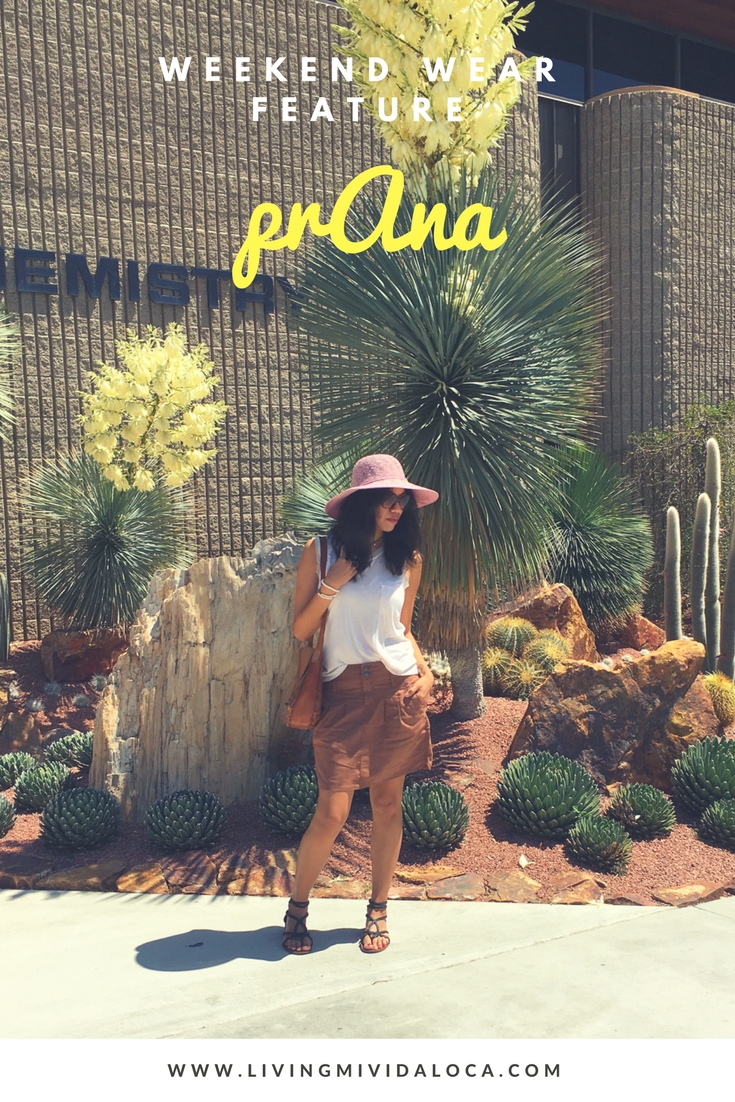 I have been aware of prAna for a while now, but it wasn't until I partnered with them that I really connected with the story of this Southern California brand and their people. I watched video after video on why they do what they do, and as I walked around in my prAna clothes, I felt pride for choosing clothes that inspire healthy, active and free-spirited living.
>> WATCH: Why Organic Cotton Matters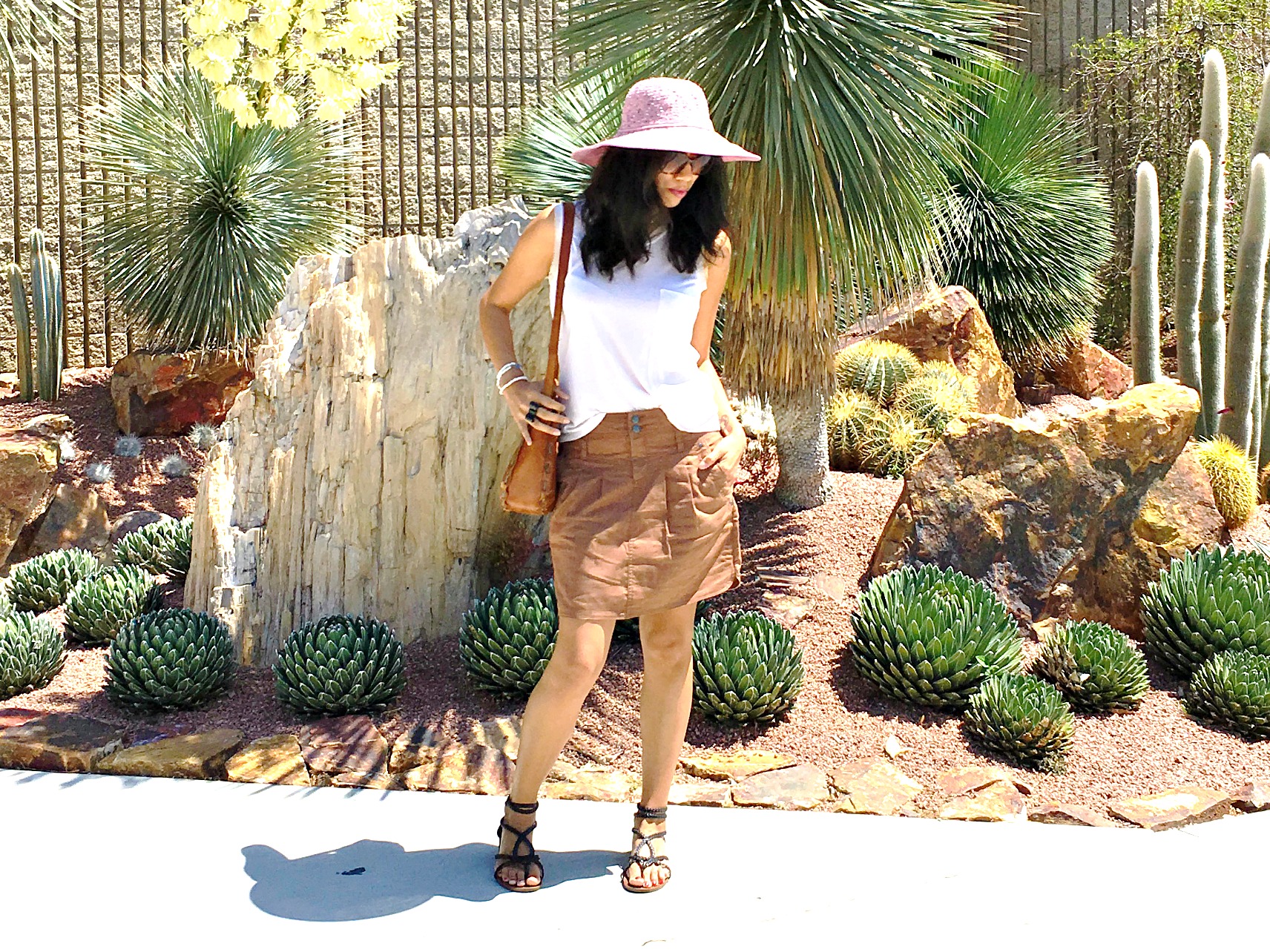 One weekend morning was spent at the local swap meet where me and my familia spent a few hours walking around, picking up some Mexican goods, drinking agua frescas and buying second-hand books. Lots and lots of books. We tend to visit the swap meet at least once a month when we need to fill up our bookshelves with new (to us) books, or need to buy something for our home that might be better buying second-hand. I grew up selling at the swap meet, and now that I have my own chiclets, I feel it's important for them to understand the importance of sustainability and doing more for our environment.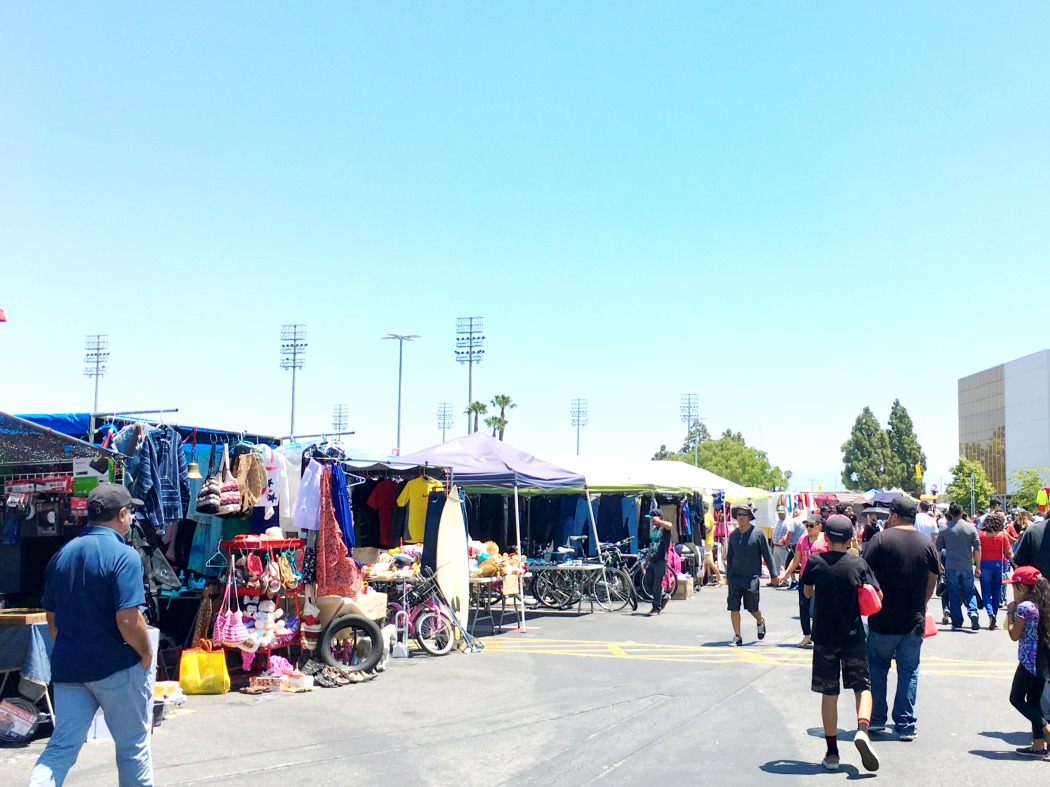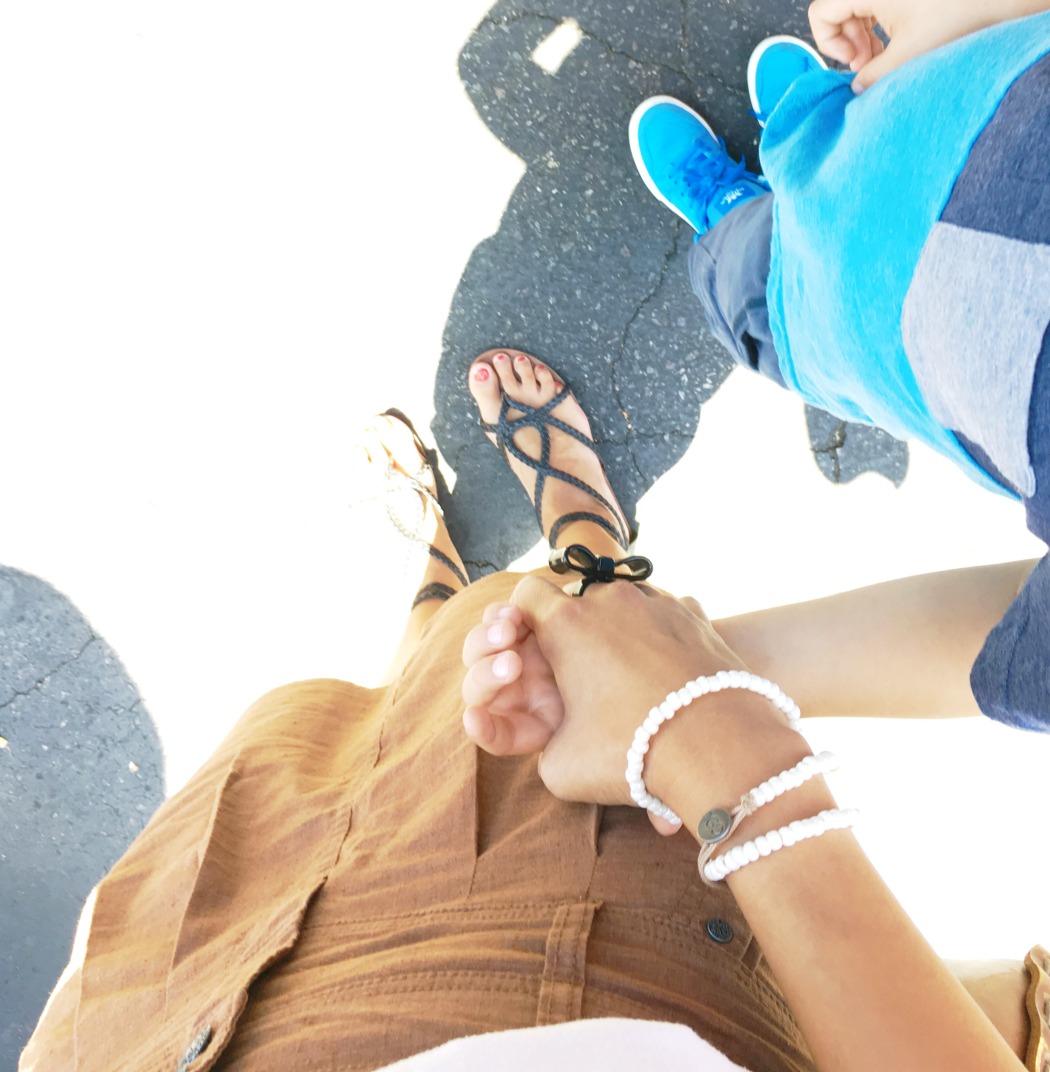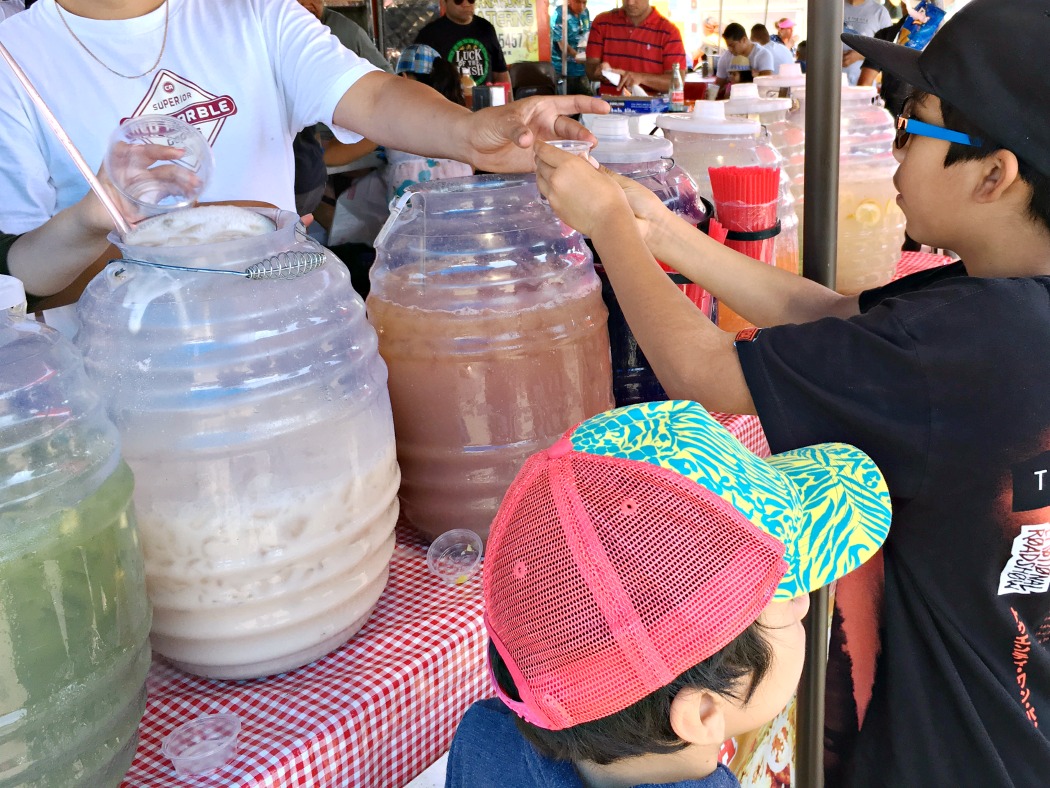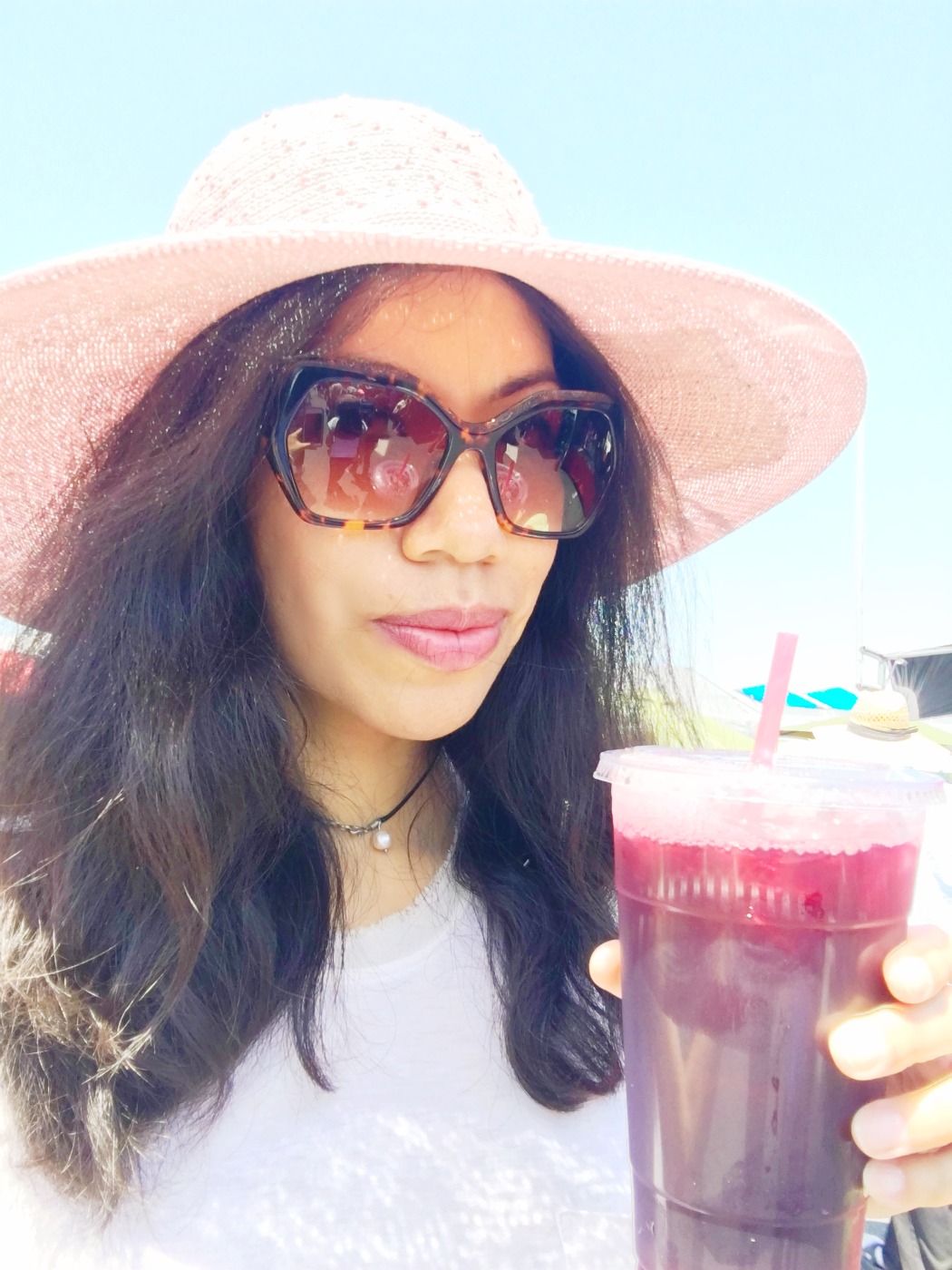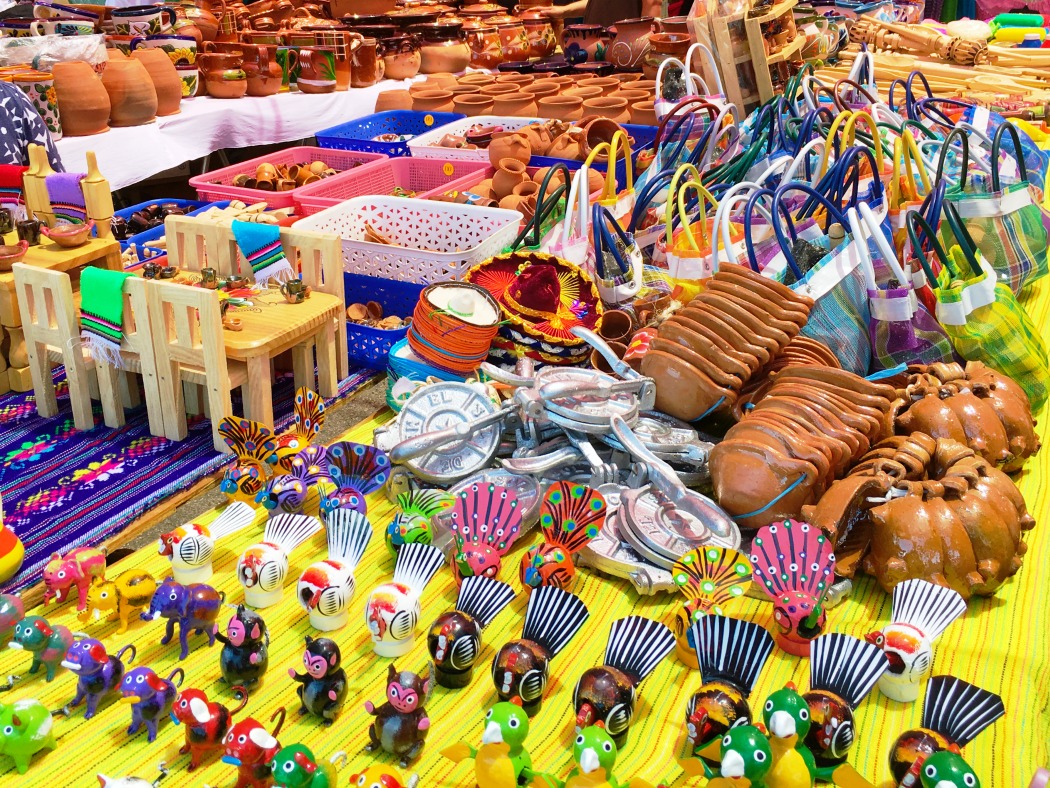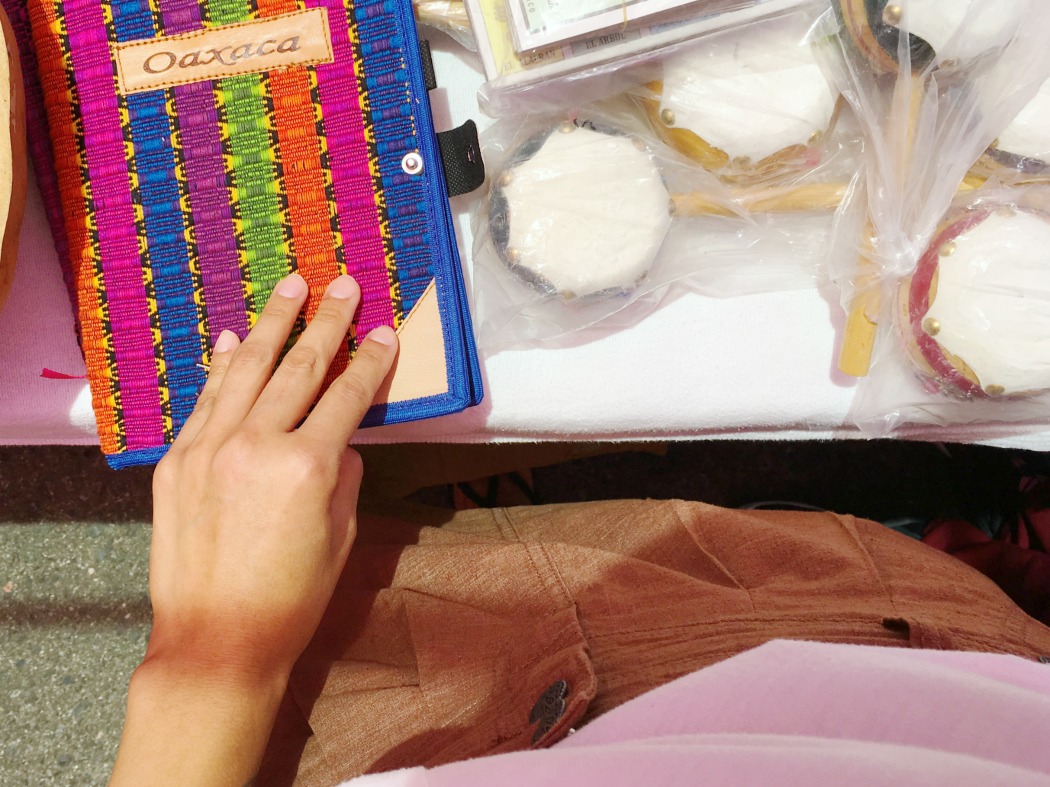 It seemed fitting that I would wear a skirt made by a brand that supports Fair Trade standards as we shopped, supporting families that have their own businesses. It made me feel even better knowing that my skirt was made by a company who ensures that garment workers have safe working conditions, a voice in the workplace, higher earnings, and that women are treated equally. It seems like these rights would come naturally, but unfortunately they are not, especially in countries where garments are produced.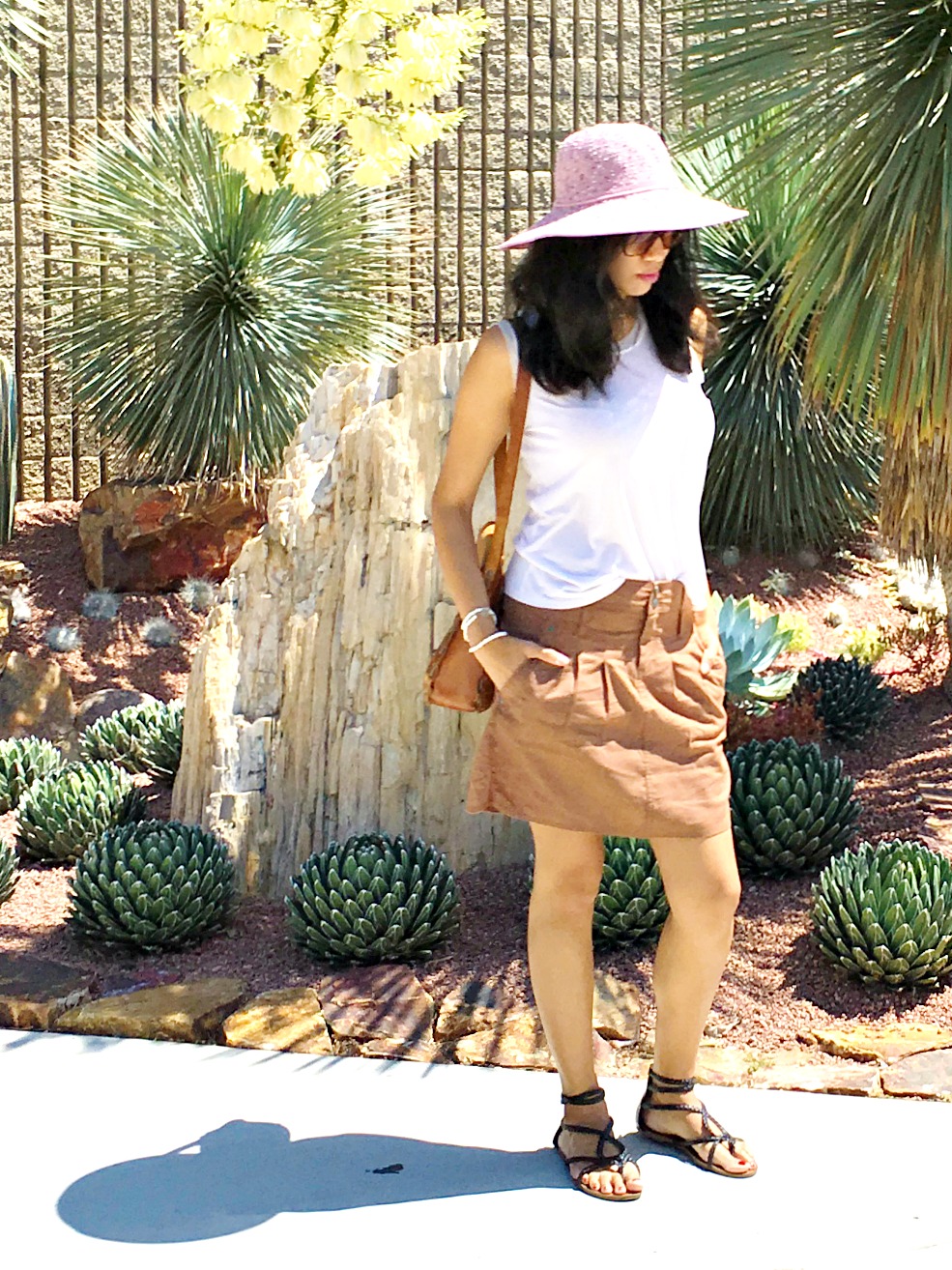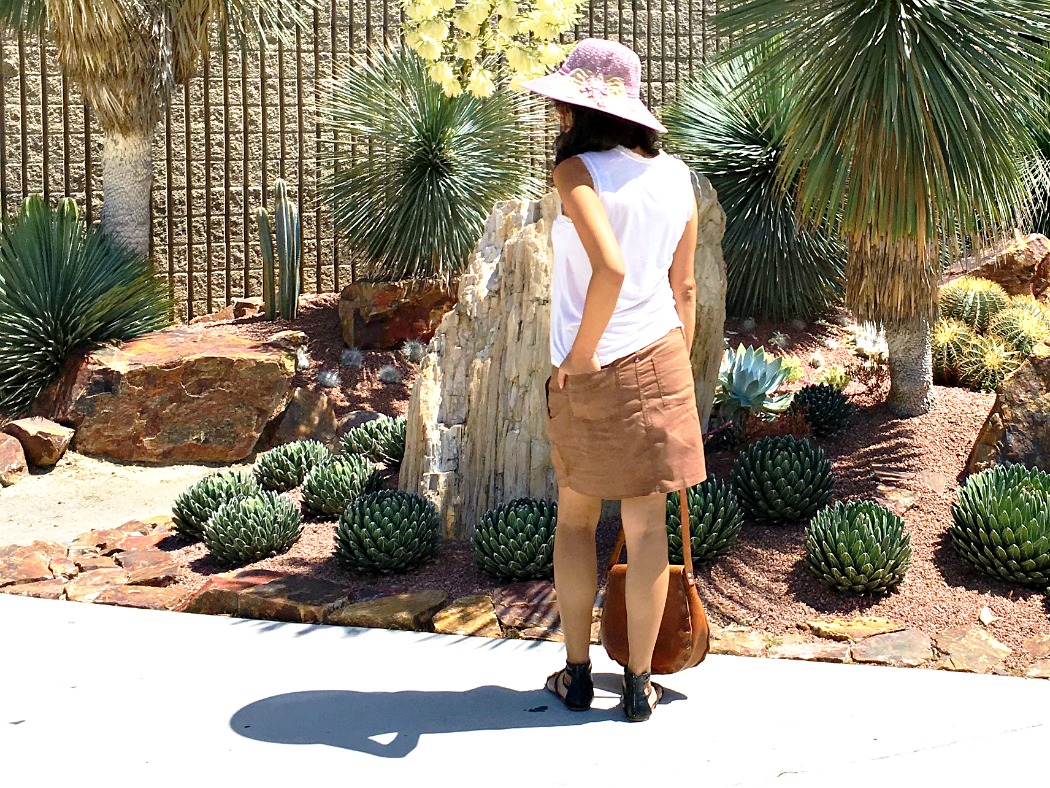 The prAna Lizbeth skirt fit perfectly too. I typically wear a size 4 in skirts, but opted to go with a size 6 because I wanted to wear it lower on my hips. I'm so happy with my decision! The fabric is lightweight, has a cute slit on the side and it looked great with sandals. I love the neutral color and it gets major bonus points for real pockets – and ones where I can fit my iPhone! It's a great length for wearing out with the chiclets because I'm not constantly tugging at it, and the low pleats make it on trend as well.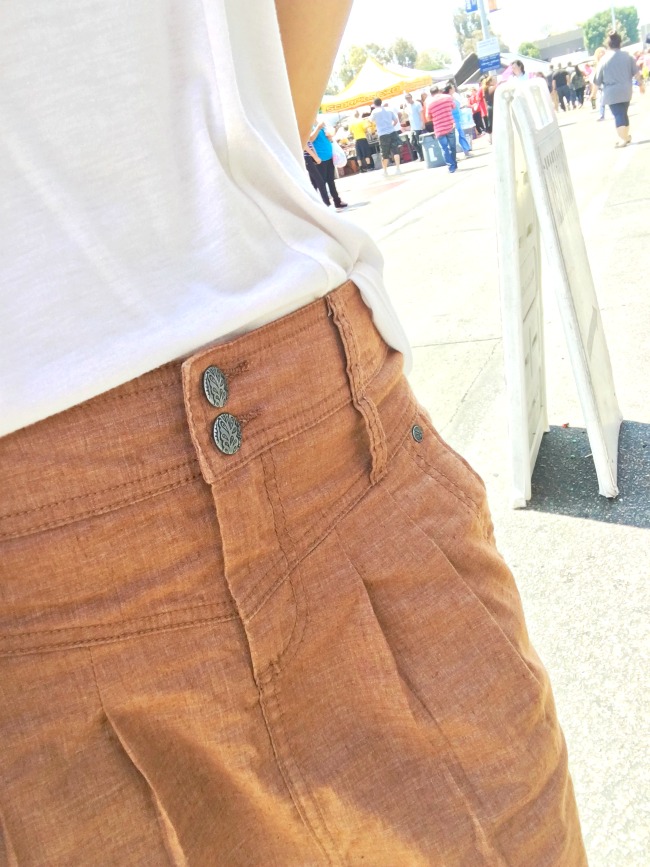 We left for the day with new second hand treasures ready to fill our home and we planned for our next adventure… taking in a drive-in movie with extended family.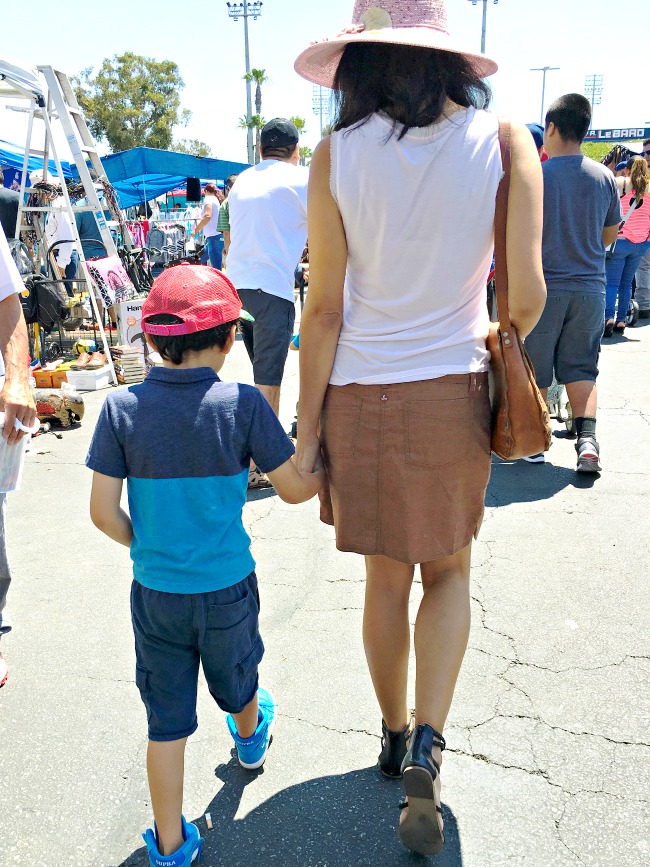 We watch a lot of films, and while we do enjoy watching them at the theatre, sometimes we like to switch it up by going to the drive-in theatre. We pack our snacks, invite family, and head out about two hours before the film starts to get the best spots and let the kids get some play time.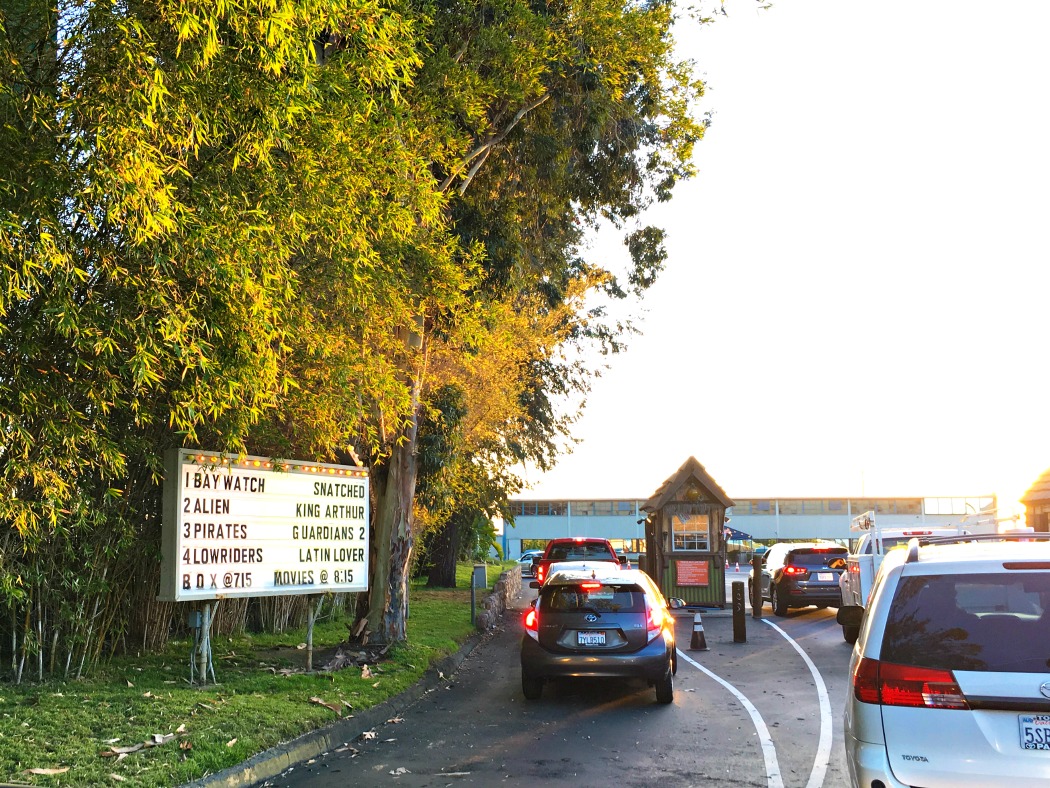 The sun was just going down when we pulled in to our spot. We unloaded scooters, skateboards, a corn hole game and chairs before settling in for the film. I loved watching the kids go up and down the aisle laughing with each other and playing tag. It's those care-free days that I, as a parent, hope that they'll remember as they get older.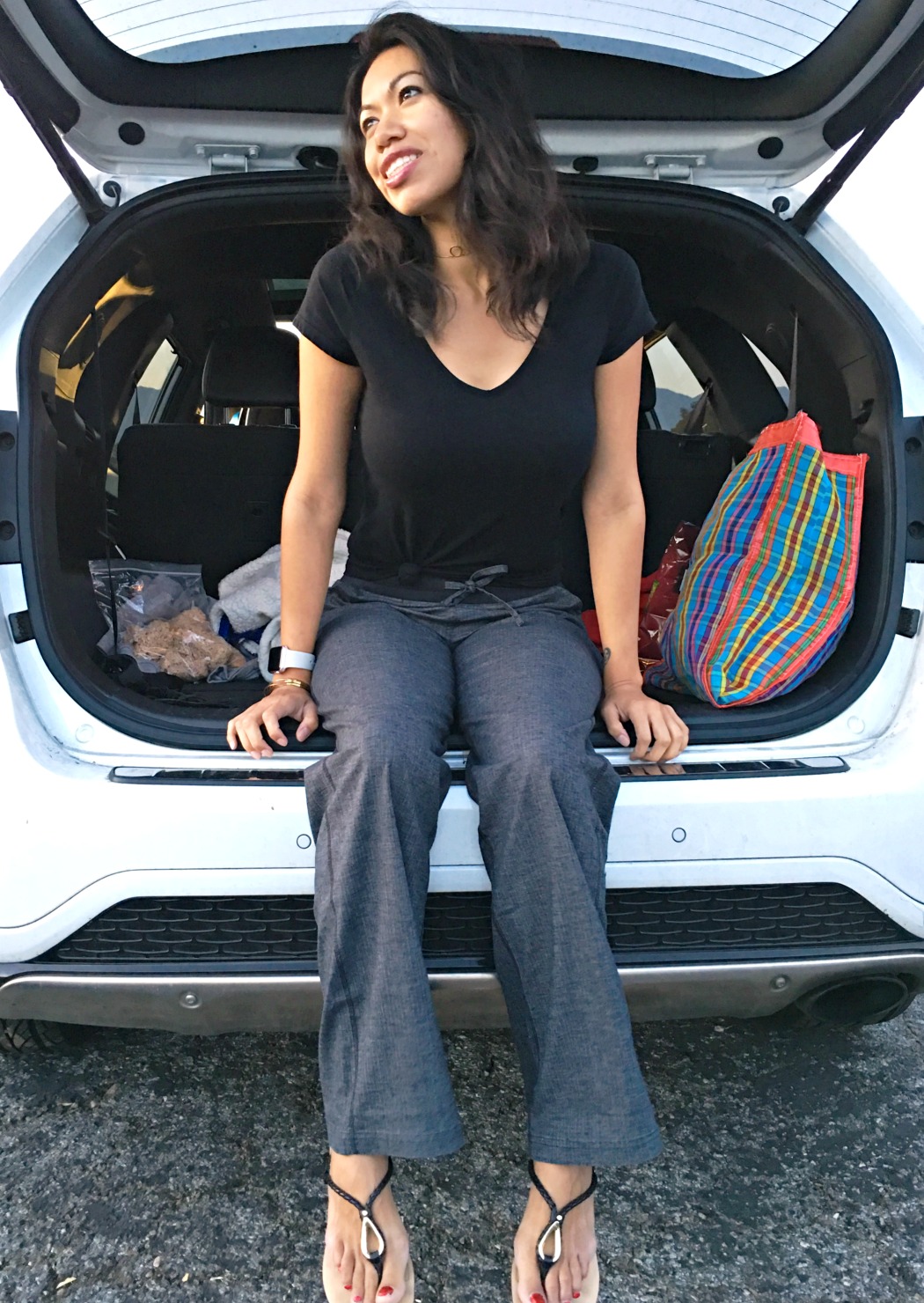 For this outing I chose to go with the prAna Mantra pant and a basic black tee tied at the waist. I read all the reviews before ordering these pants and they all mentioned the length… and they were ALL right!!! These pants are long.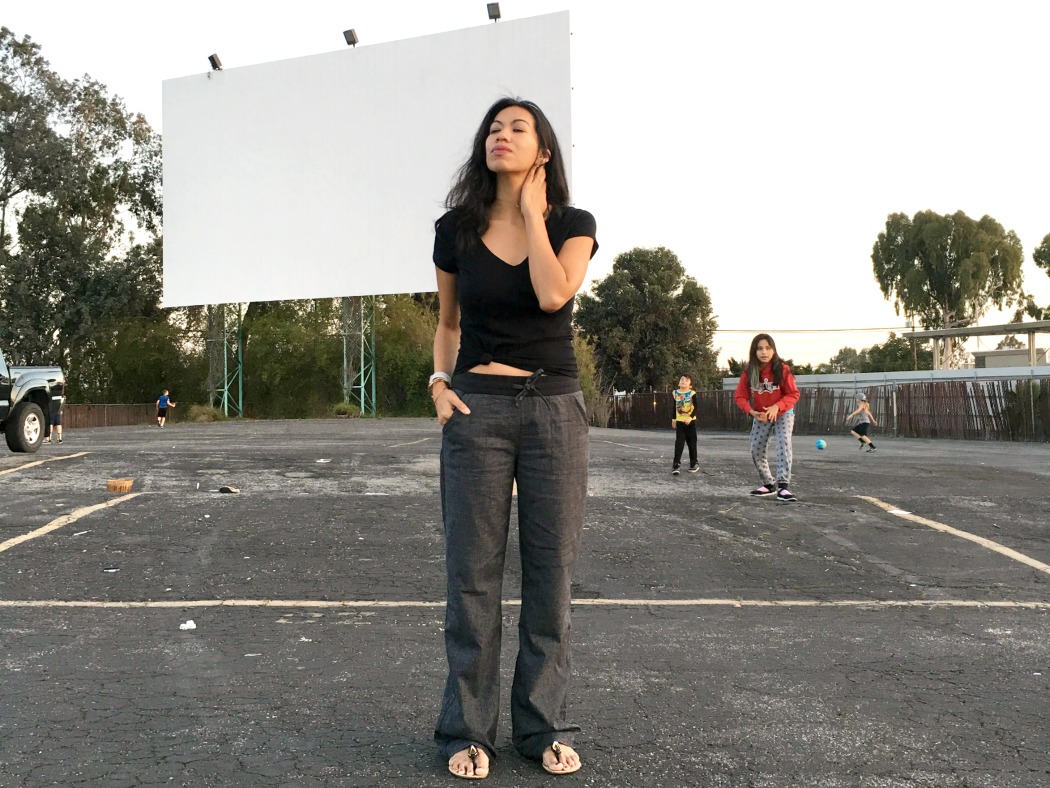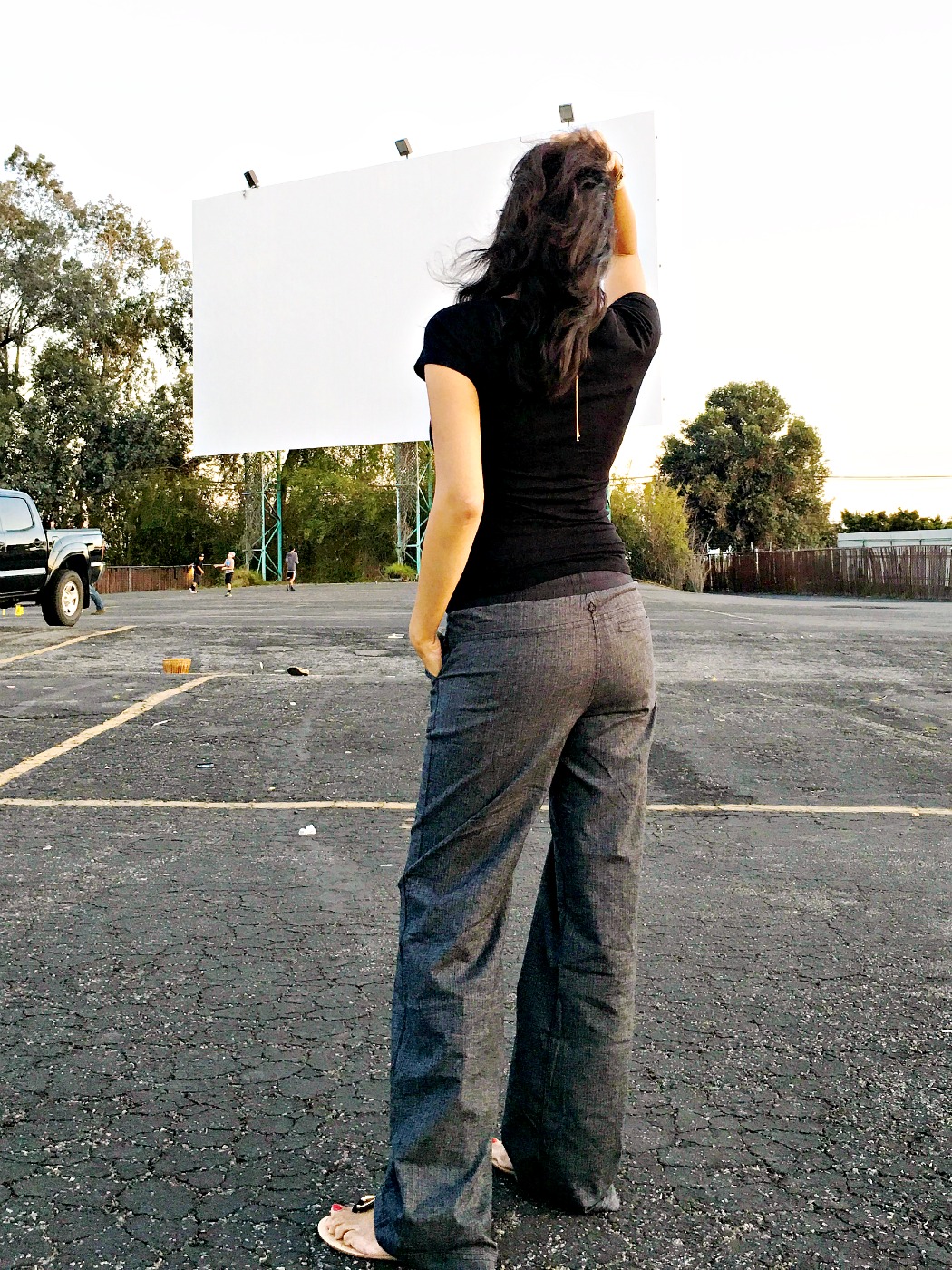 I love them. It's not often that I get pants that are so long that I can wear wedges or anything like that with them. These pants? I am not getting them hemmed because that's exactly what I plan on doing. Although for this outing I just went with sandals… because who wears high heels to the drive-in?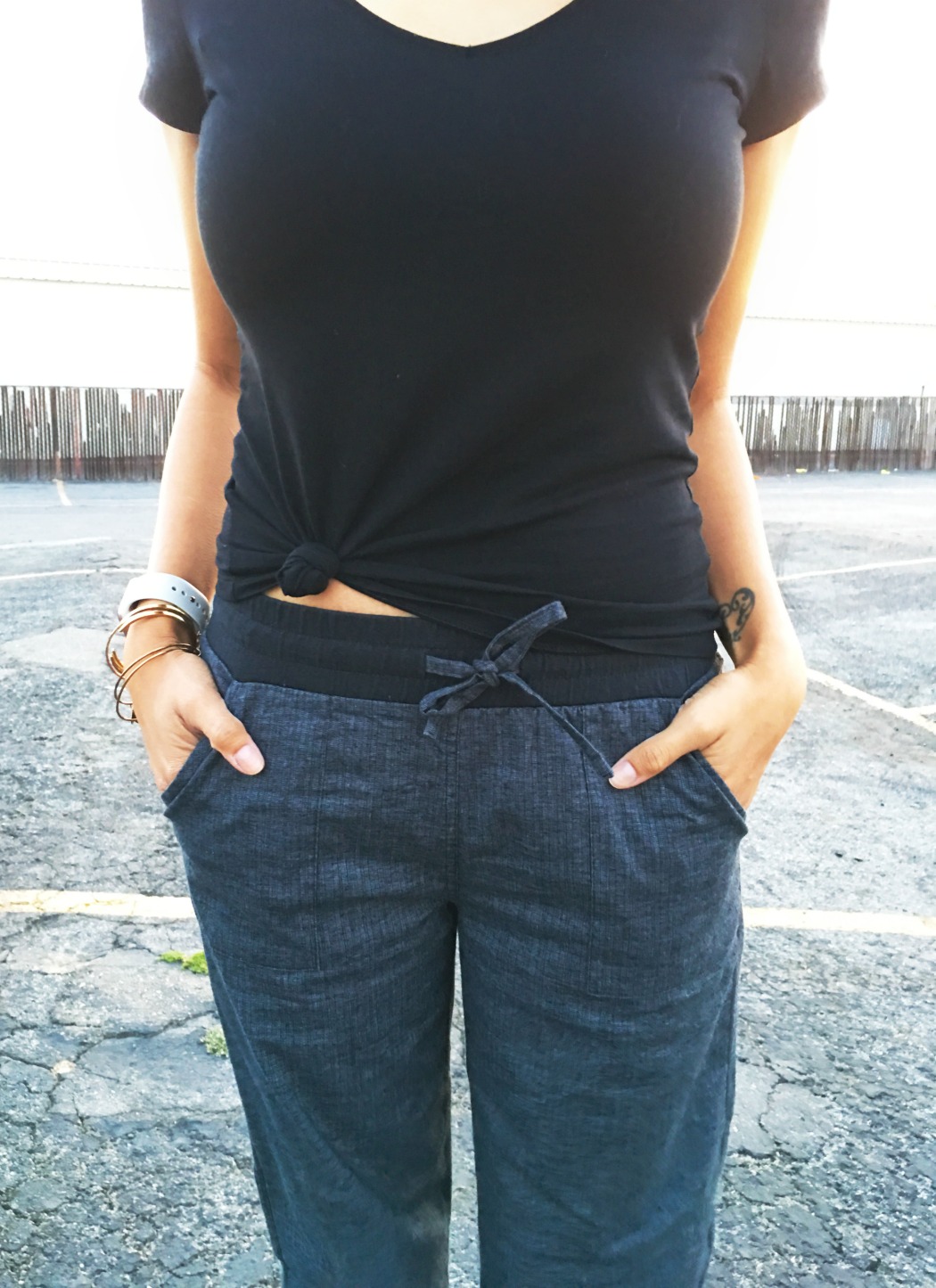 I love the deep pockets and the simple drawstring around the thick band. The organic material feels super light and I received compliments from my whole family on the fit. They all mentioned how comfortable they looked! I could totally see myself wearing these to lounge around the house, and for dinner out on the town. They're super versatile.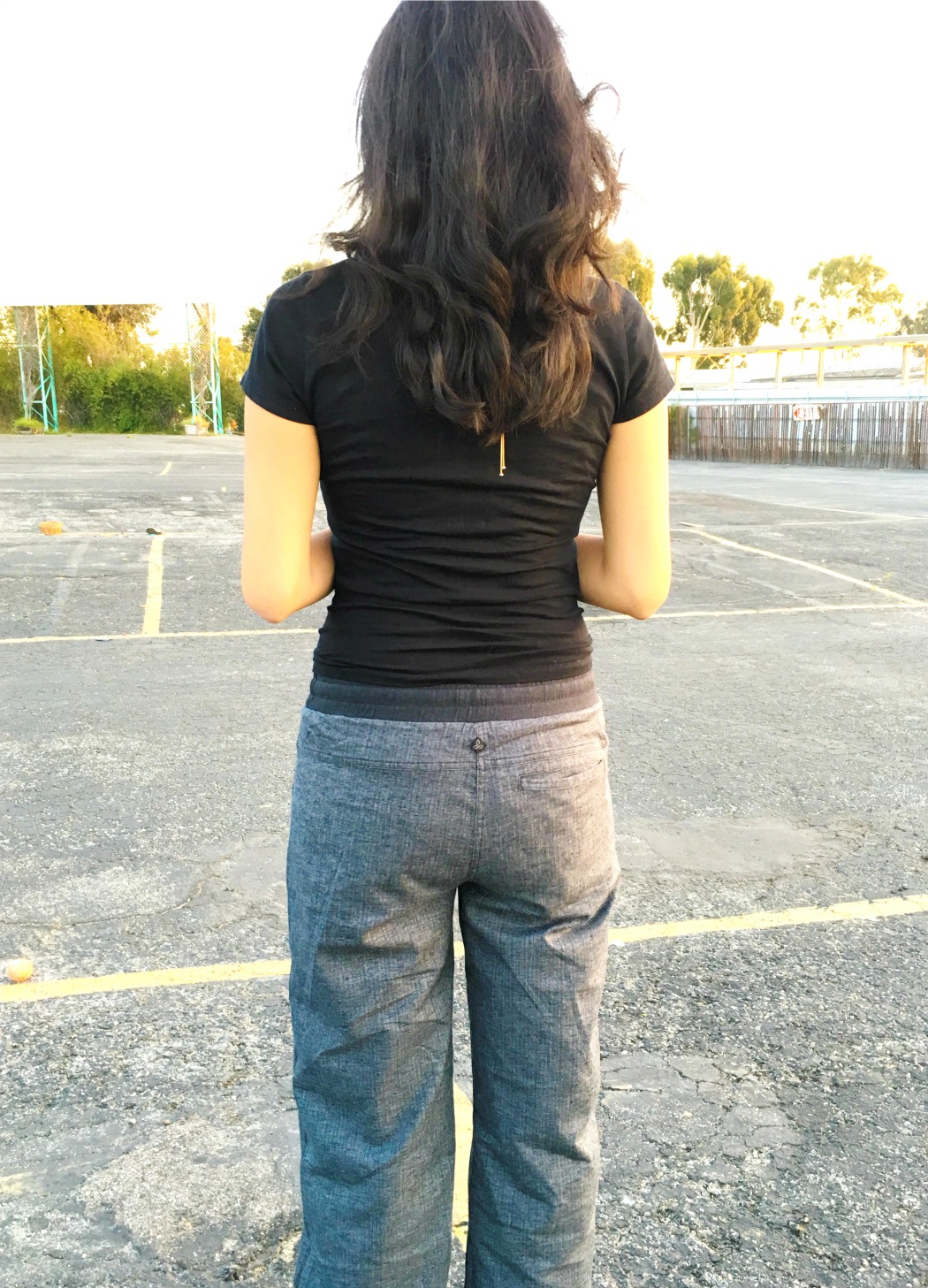 I tend to go with very basic colors because I like to get dressed quickly. For these pants, I wanted to get a color that would go well with just about anything.  The pants do not come in number sizes, so I opted to go with medium (it's what I wear in tops). It worked for me! It's made largely with hemp, making lightweight and breathable. It washes well, and because prAna blend theirs with other materials like organic cotton, recycled polyester, and spandex, it doesn't wrinkle as much as linen does. Great for women who are constantly on-the-go.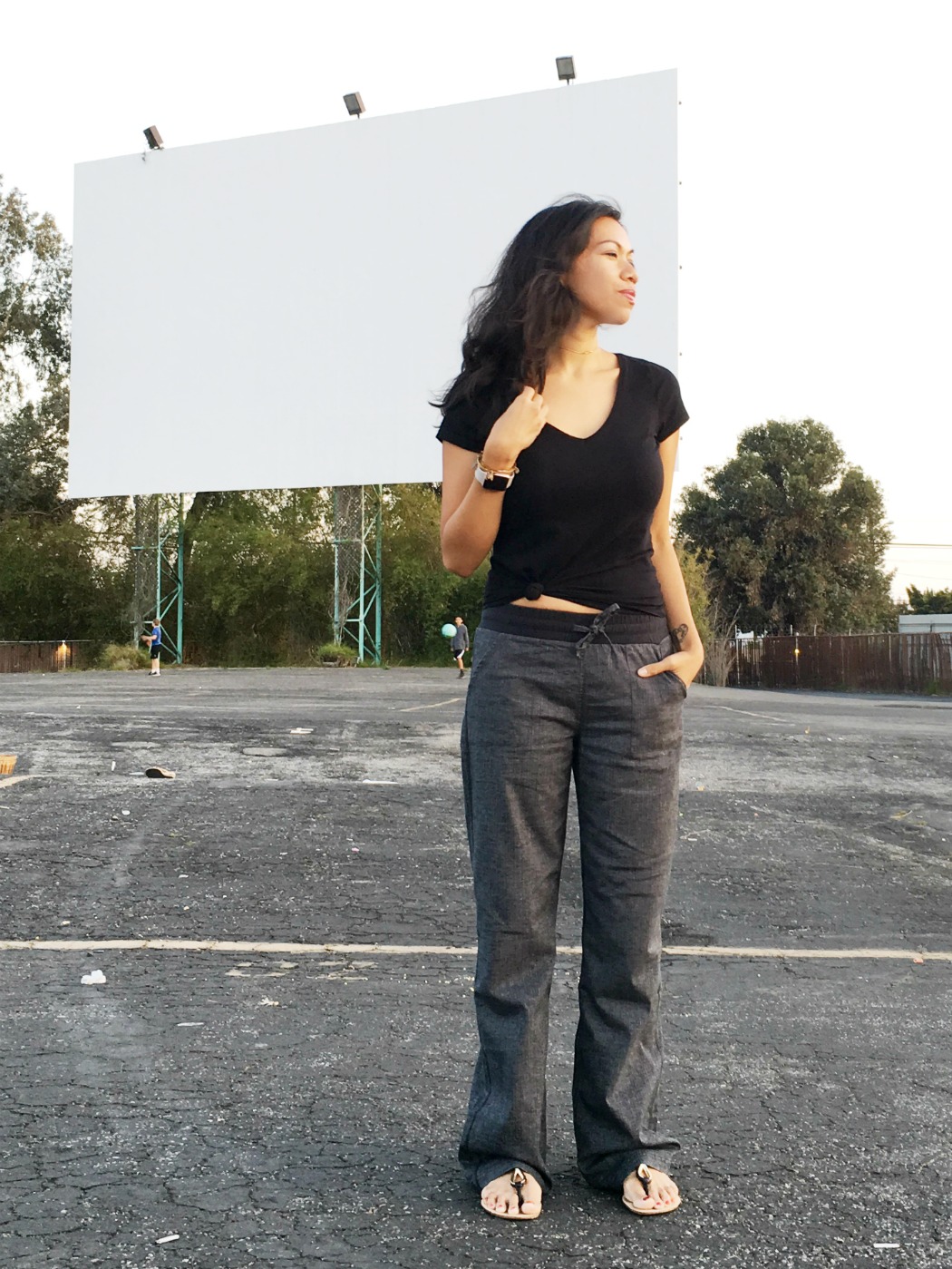 We had such a fantastic weekend, and I basically lived in sustainable comfort every day thanks to prAna. I can't wait to pick up some more goodies, like this Nari halter dress. I'll use my prAna discount code (MHMPA15) and get an additional 15% off. If you shop online… you can use it too!
I encourage you to visit and shop prAna.com. They offer a great catalog of sustainable clothing for both women AND men… and I hear their workout clothes are pretty fantastic too (that's next on my list).
prAna + prAna Discount Code
skirt (similar) –> https://www.prana.com/kara-skirt.html?color=volcanicplum
Mantra pant –> http://www.prana.com/mantra-pant.html?colors=blackherringbone
Discount Code –> Get 15% off when you use discount code MHMPA15 at checkout.
Personal Stats
Height: 5'8″
Weight: 135 lbs
THANKS FOR READING! IF YOU ENJOYED THIS ARTICLE–SAY HELLO ON:
INSTAGRAM | TWITTER | FACEBOOK | PINTEREST
I would love to hear from you 😉
Originally published on September 11, 2017. Last Updated on July 2, 2019 by Pattie Cordova