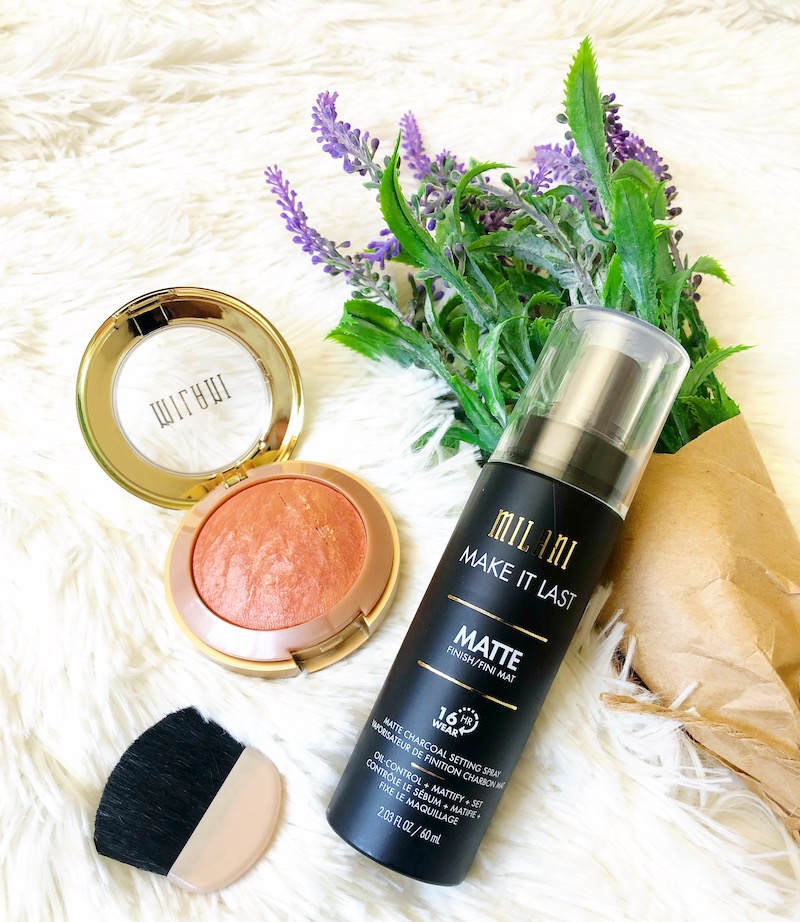 This post is sponsored by Savings.com.
I'm all about a quick and natural makeup routine. I don't have a lot of time between taking the chiclets to school, running a business and, well… life. So I picked up a two new Milani products (remember how much I love their mascara too?) and I am full on in love with them!!! The Milani Baked Blush & Make It Last Charcoal Matte Setting Spray are now a part of my makeup routine… scroll down to see why I'm a fan of these vegan products that are never tested on animals.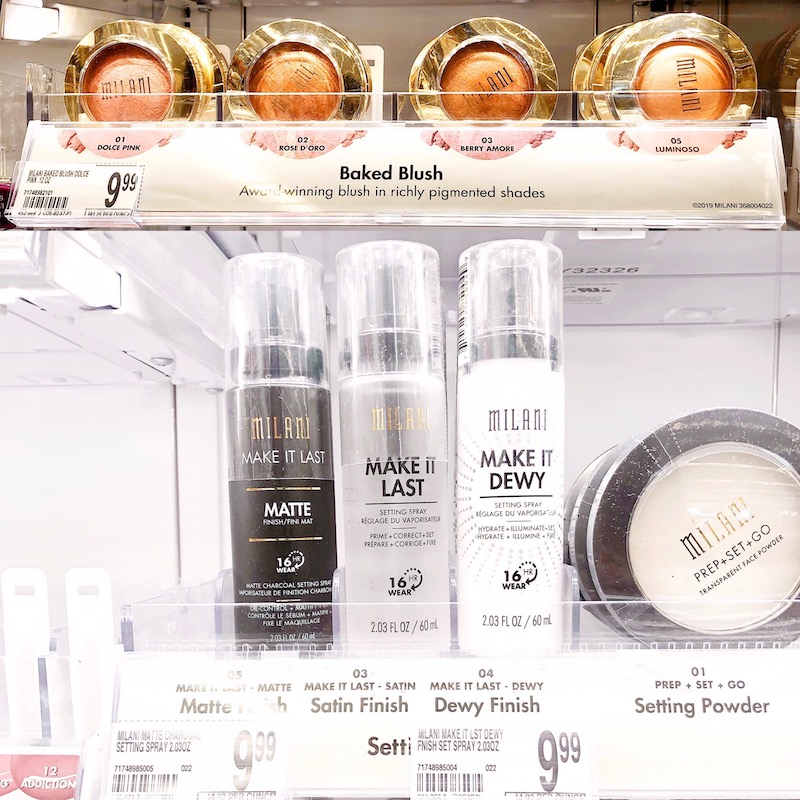 Milani Baked Blush
I stopped by Walgreens to pick up Milani's award-winning, cult-classic Baked Blush. I was looking for a color that would be just a touch of pink but still give me a natural look and complement my skin tone. I liked all four that I saw, but ended up choosing Rose D' Oro because it has a bit of gold shimmer blended into it. I'm a huge fan of highlighter (when I have time), but having it blended into the blush is a big time saver.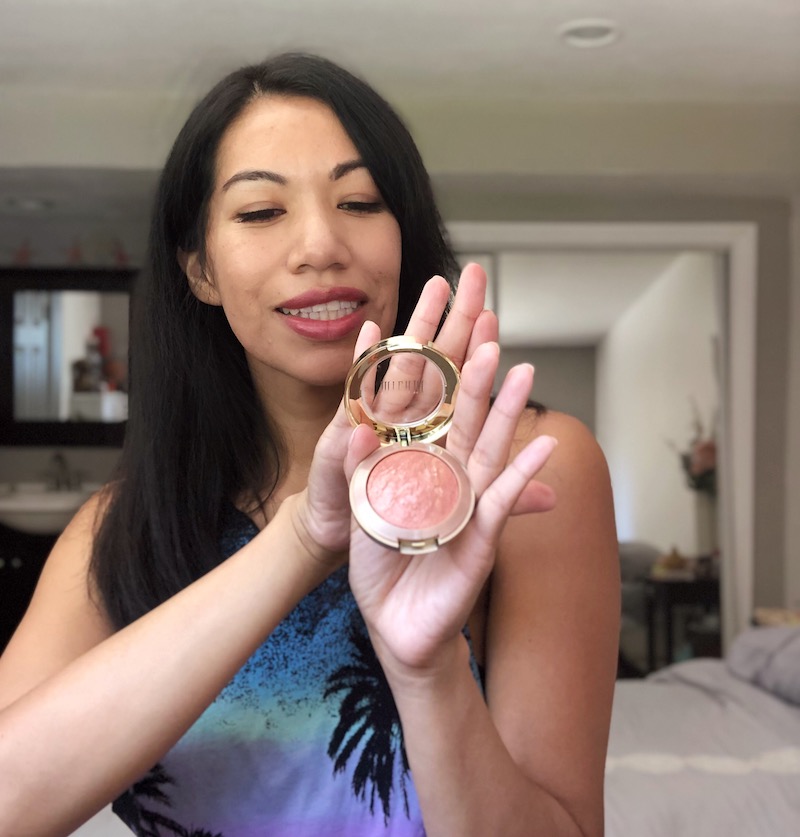 All Milani baked blush colors are very pretty – not too pink and richly pigmented and highly buildable. This beautiful matte and shimmer blush is also very budget-friendly and made in Italy!
Also… if you lift up the powder set you'll find a blush brush applicator that you can use at home, or when you're on the go and don't have your regular blush brush.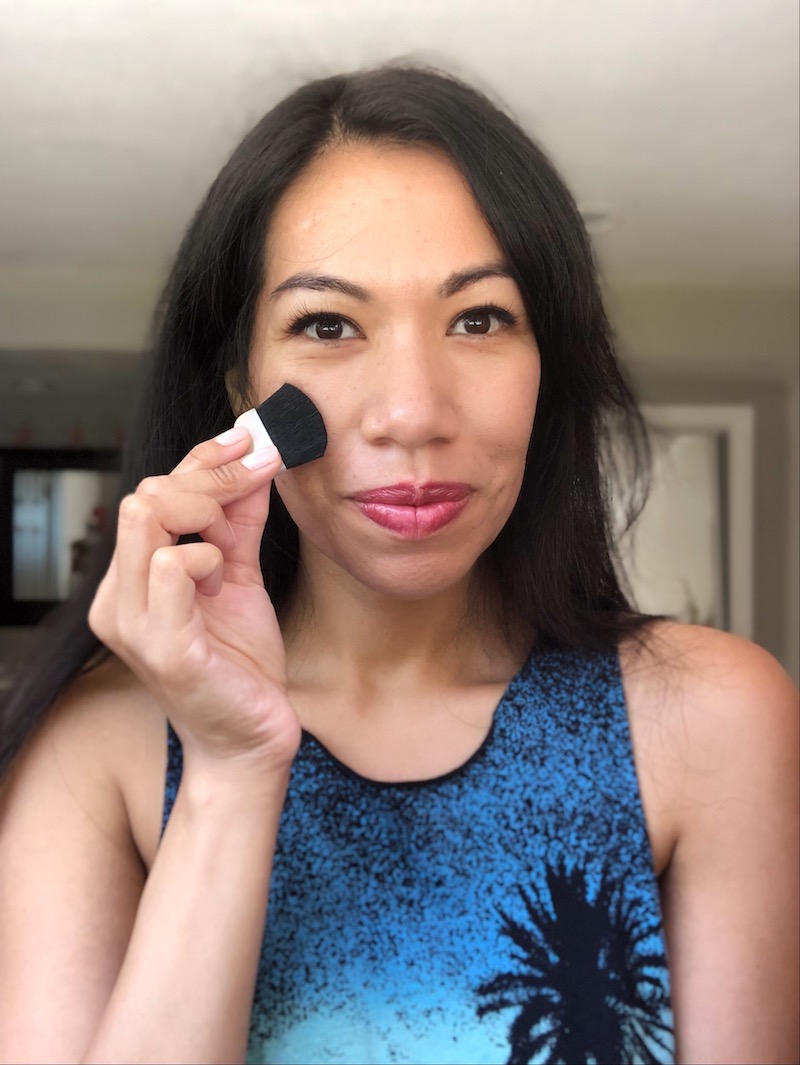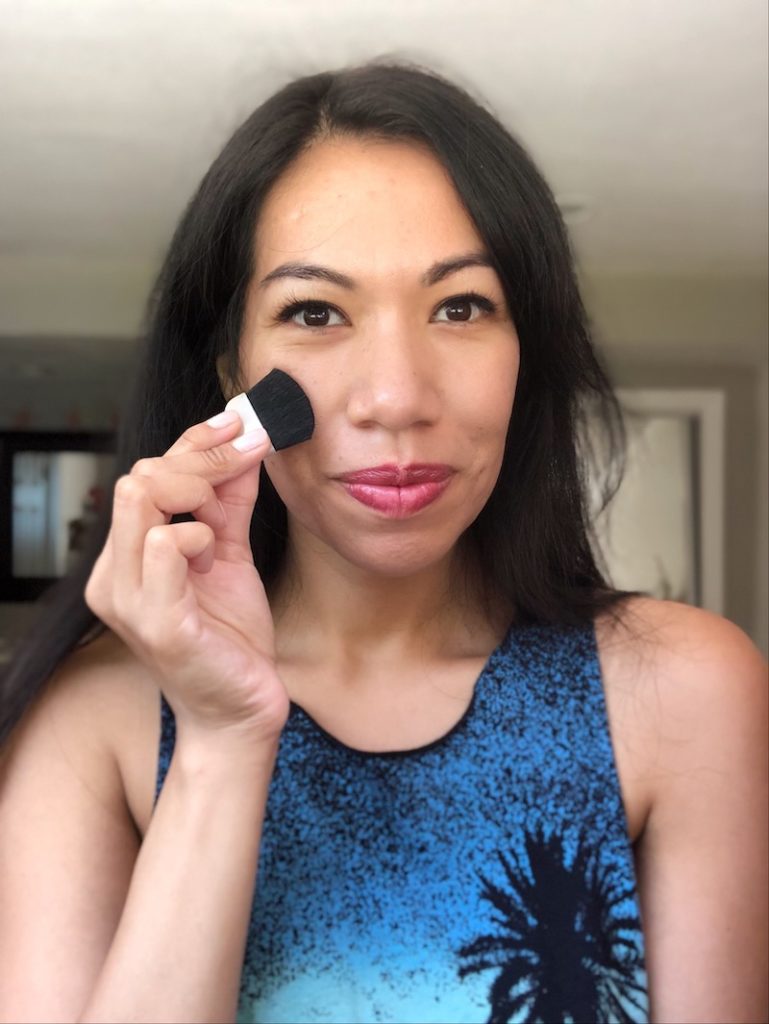 I applied one (maybe two?) quick coats of blush and I loved how I was able to see it – but it wasn't too over the top. The gold color blended into the rose color gives me that natural Cali-girl look that I love.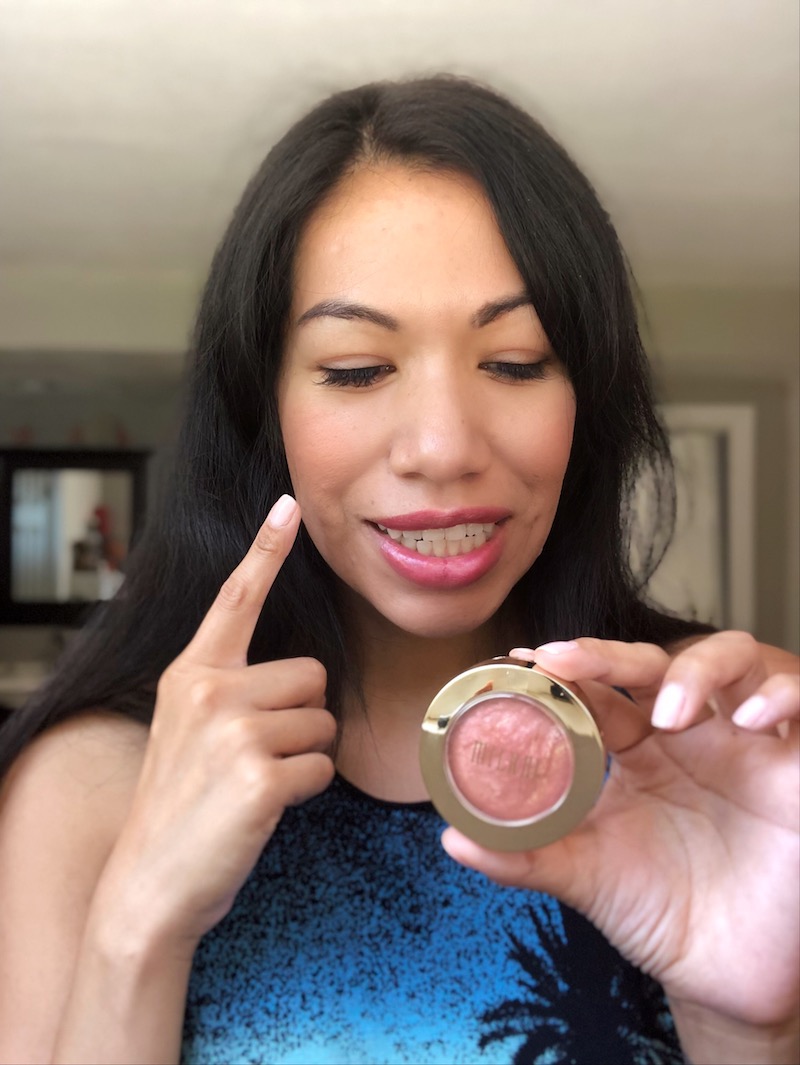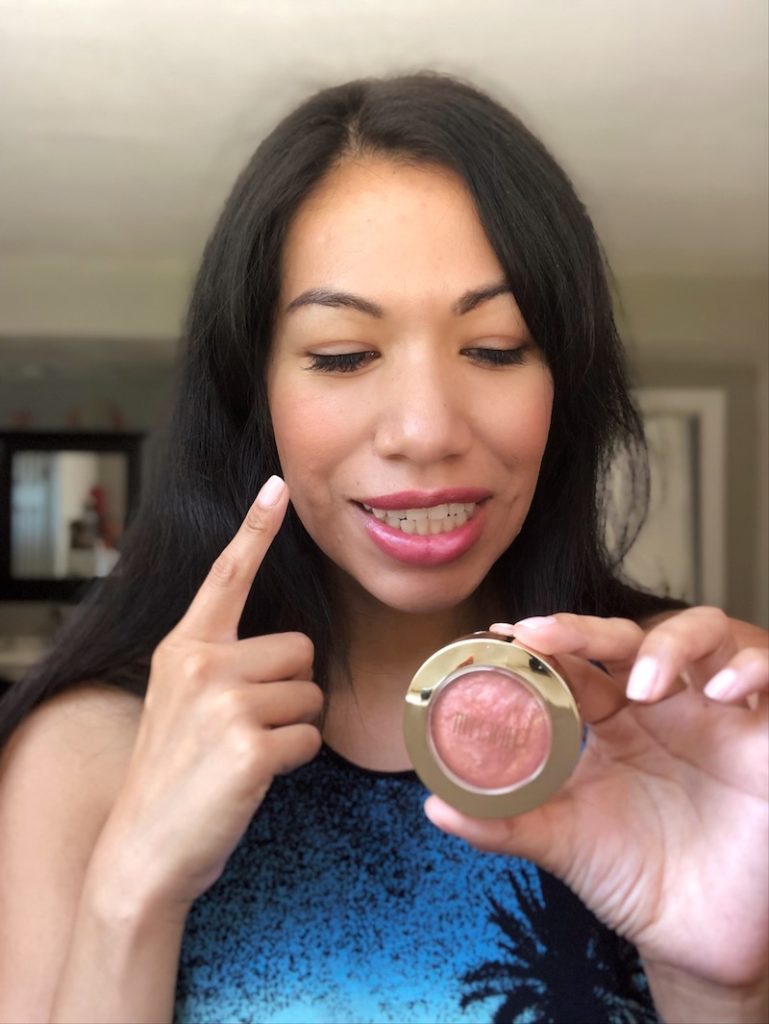 Make It Last Charcoal Matte Setting Spray
While I was shopping for the baked blush, I decided to also get a setting spray. I'm tired of carrying around my blotting papers and my pressed powder for quick touch-ups during the day and thoughts I would try out the Milani Make It Last Charcoal Matte Setting Spray.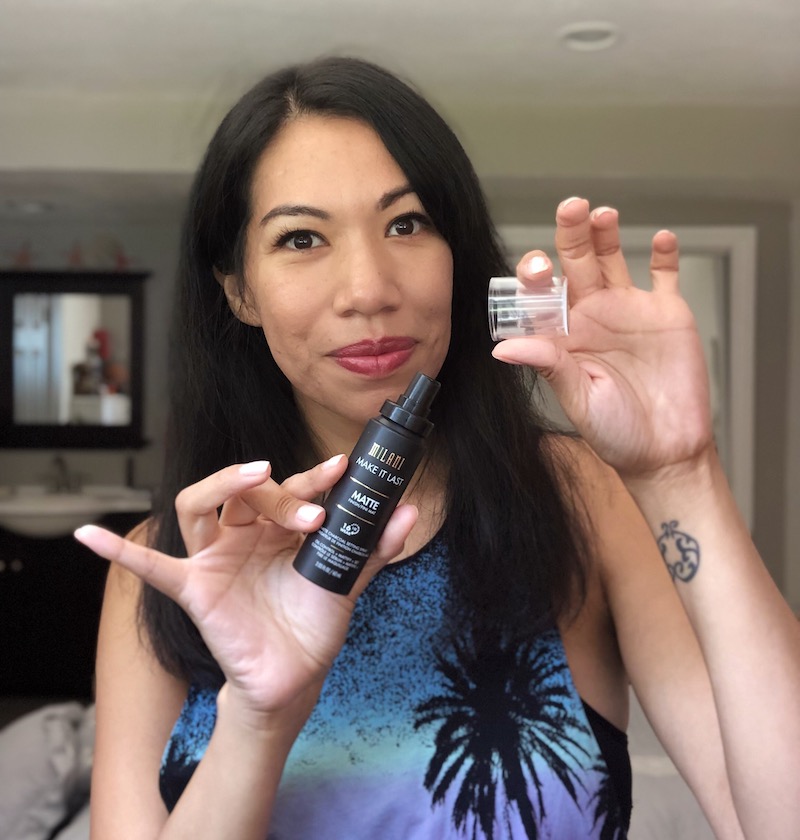 The setting spray basically acts like a blotting paper while also setting my makeup. I love this because I tend to have very oily skin and it gets worse as the day goes on. But this game changer has micro-fine charcoal powder and silica that helps keep my skin shine free while setting makeup, reducing the appearance of pores, and mattifying skin for up to 16 hours!!!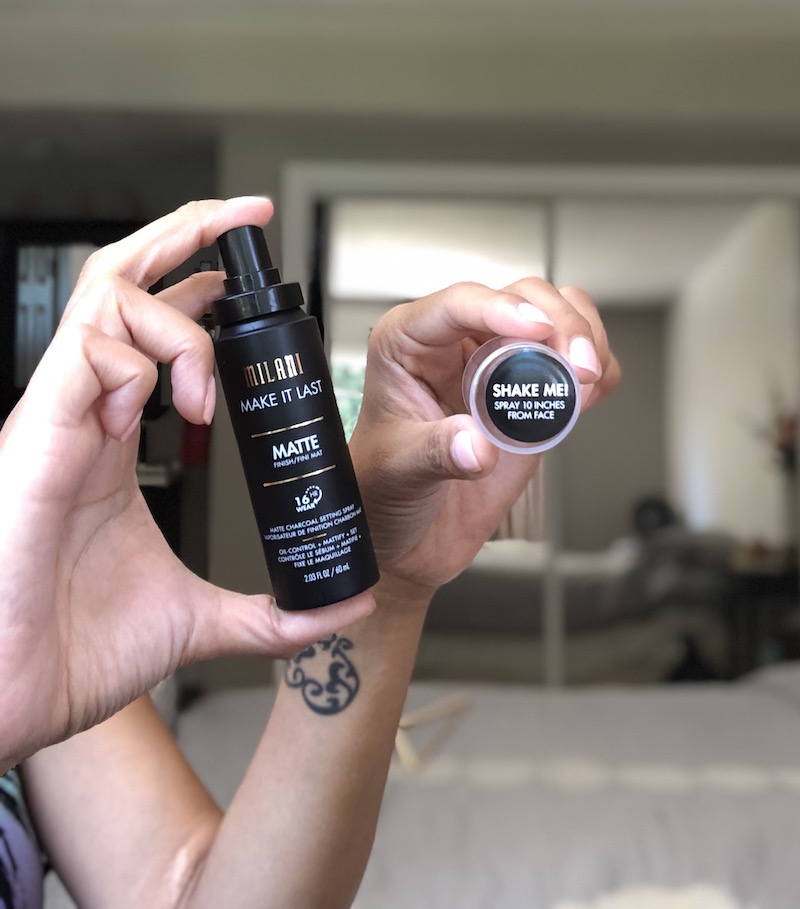 I followed the instructions on the bottle and shook it before applying it 8-10 inches from my face. The result at the end of the day? Two major thumbs up!!! I didn't have to pull out my blotting paper at all AND I didn't have to apply powder either.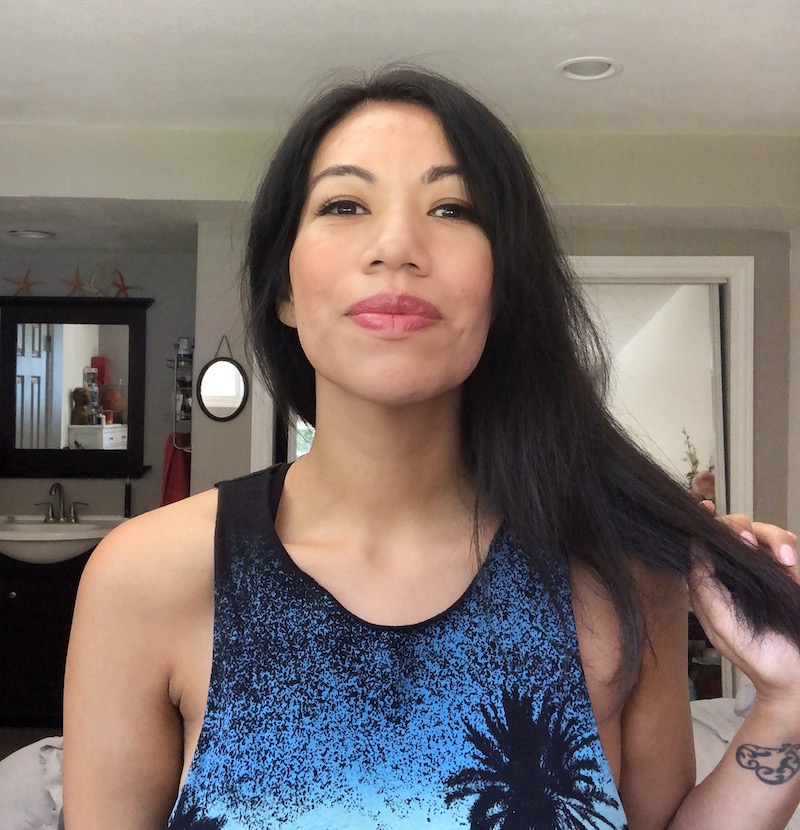 Adding the Milani's Baked Blush & Make It Last Charcoal Matte Setting Spray to my quick makeup routine has been amazing. I look like I put some efforts into my makeup… but I didn't really because all I had to do was quickly swipe on some blush, sunscreen, eyeliner, mascara, lip color and setting spray and I was good to go! It literally takes me about 10 minutes to be done and out the door.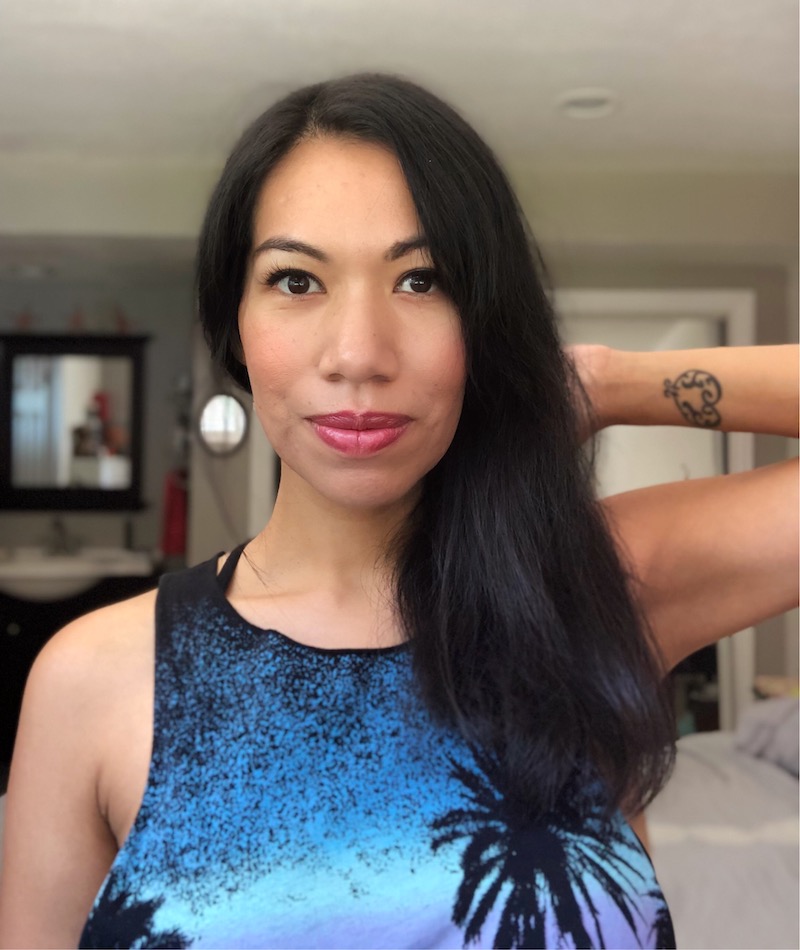 What I like most of all though, is that I don't feel like I look all that different when I wash off my makeup at night. Milani products enhance my natural features, without really changing the way I look – and I love that.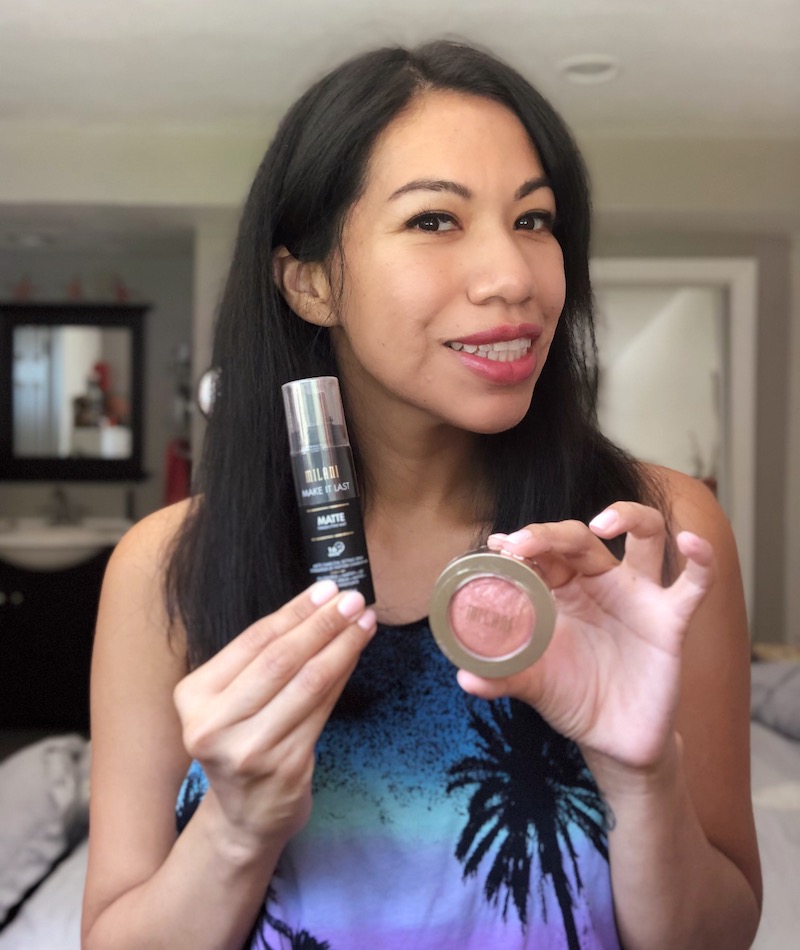 I invite you to pick up these two new Milani favorites at your local Walgreens or Duane Reade (depending on where you live).
And let me know what you think of these products (or any other Milani products). I shared a bit of my experience on Instagram the other day and I received DMs from other women who told me how much they love Milani products too!!! We should start our own club *wink*.
Originally published on August 29, 2019. Last Updated on May 11, 2020 by Pattie Cordova