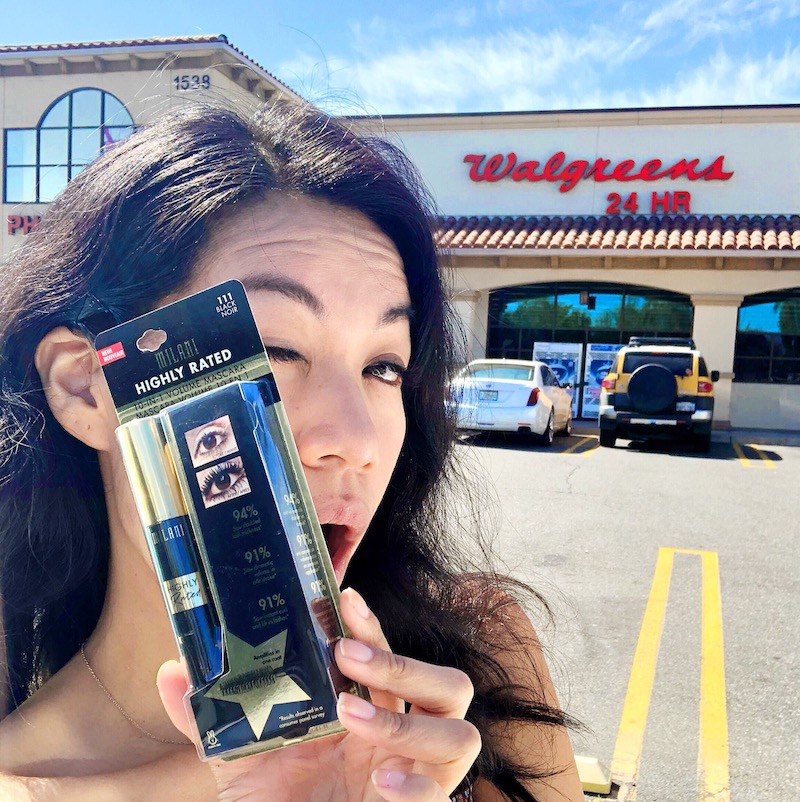 This post is sponsored by Savings.com.
Mascara is my tried and true makeup must-have. Now I have my falsies (shoutout to Mezmereyez in Lake Forest!) and use mascara when I need WOW lashes and always on my bottom lashes. Of course, a lot of times is all about which types of mascara you need – and for that reason alone I picked up Milani Highly Rated 10-in-1 Volume Mascara. I'm giving you the deets on this mascara below and eight mascara tips and hacks you really need to know.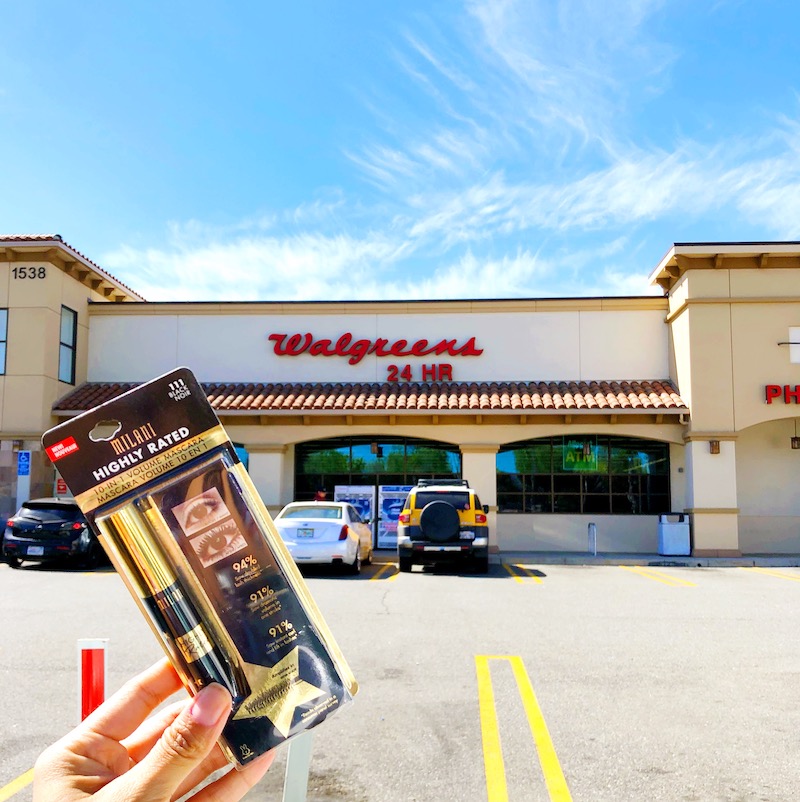 I'm also a fan of savings so I printed my $1 off coupon forand hauled my cookies down to Walgreens to pick up my new volume mascara.
Print this Milani mascara coupon for $1 off your Milani Highly Rated 10-in-1 Volume Mascara purchase

8 mascara tips and hacks you need to know
Don't pump the mascara wand
Nothing is better than opening up the mascara bottle for the first time. There's a ton of product on it and your lashes are practically begging to be covered in it. But here's a tip – don't try to recreate that moment. It's a classic mascara mistake to pump the wand into the bottle trying to get more product on the wand. In doing so, you let in air and bacteria into the bottle which will just make the product dry out sooner.
Instead of pumping the mascara, twist the wand and collect the product that way. Also, if you find that the wand is still not getting enough product on it, it may be time to dump it. Especially if it's past the three-month expiration date.
Create a mascara team
So you know how you go to your local drugstore (Walgreens in my case) and you see a cornucopia of mascara bottles all promising to give you length, curl and volume? Well, there's a reason for that. You cannot have a one-size-fits-all mascara that does it all. It's like a unicorn… it doesn't exist. Instead, get a volume mascara (I'm currently using Milani Highly Rated 10-in-1 Volume Mascara) and add to your collection as you see fit. If you also want length, pick up another mascara for that. Same with curl.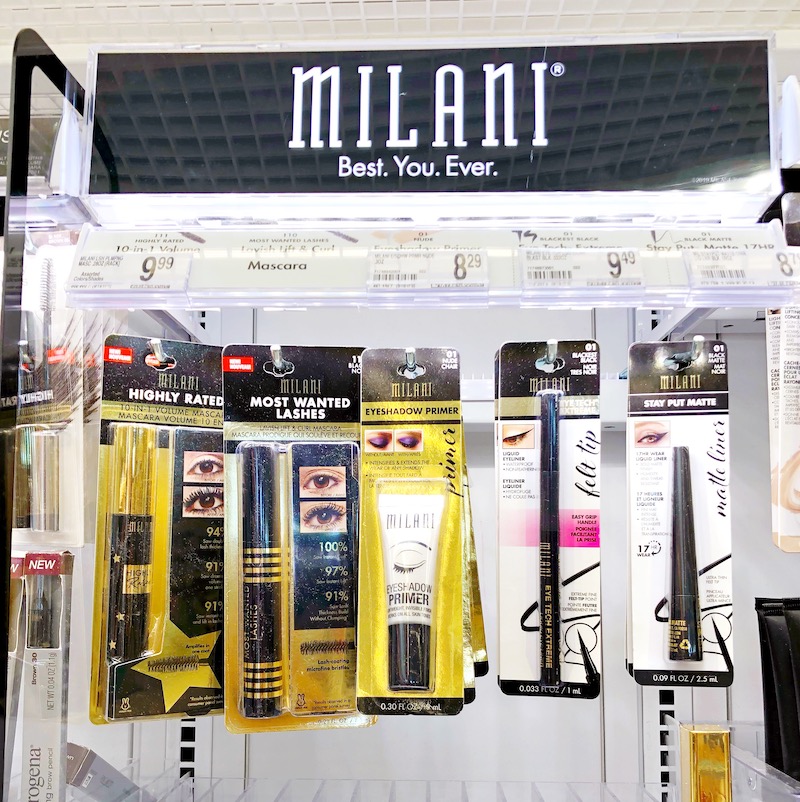 I'm personally a fan of Milani Highly Rated 10-in-1 Volume Mascara because it's highly rated for a reason. It's brush is designed to coat lashes from root to tip and just by looking at the brush you can see how combs and will separate your lashes to volumize and define each lash. Also – it's a plant-based formula! So no issues with smudging, flaking or clumping.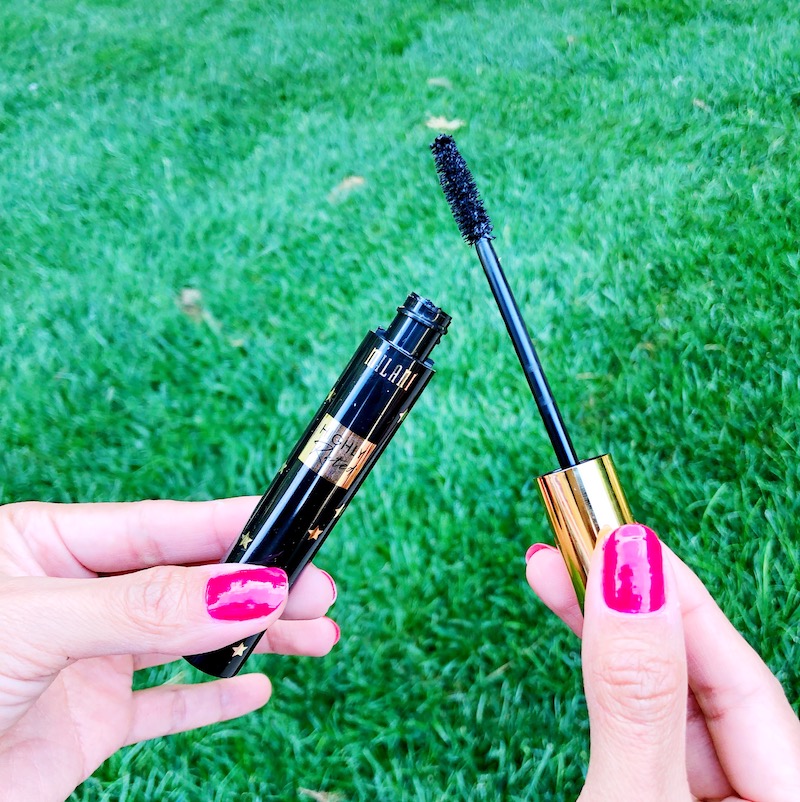 After you grab your mascaras, then you can use them all to accentuate your gorgeous lashes. You'll want to layer mascara by mascara. Try applying the Milani Highly Rated 10-in-1 Volume Mascara first. Let it dry then move on to your other mascaras.
Apply vertically
We've seen it a million times on TV. The gal swipes up the mascara once and the lashes are instantly coated perfectly. Unfortunately, that magic is for made-for-tv only. We need to move beyond using the mascara horizontally and also apply mascara vertically to coat all the lashes. You'll be able to get to the roots of your top lashes that way. Think of it like the wand being a windshield wiper and make it move side to side. Do this on your bottom lashes too.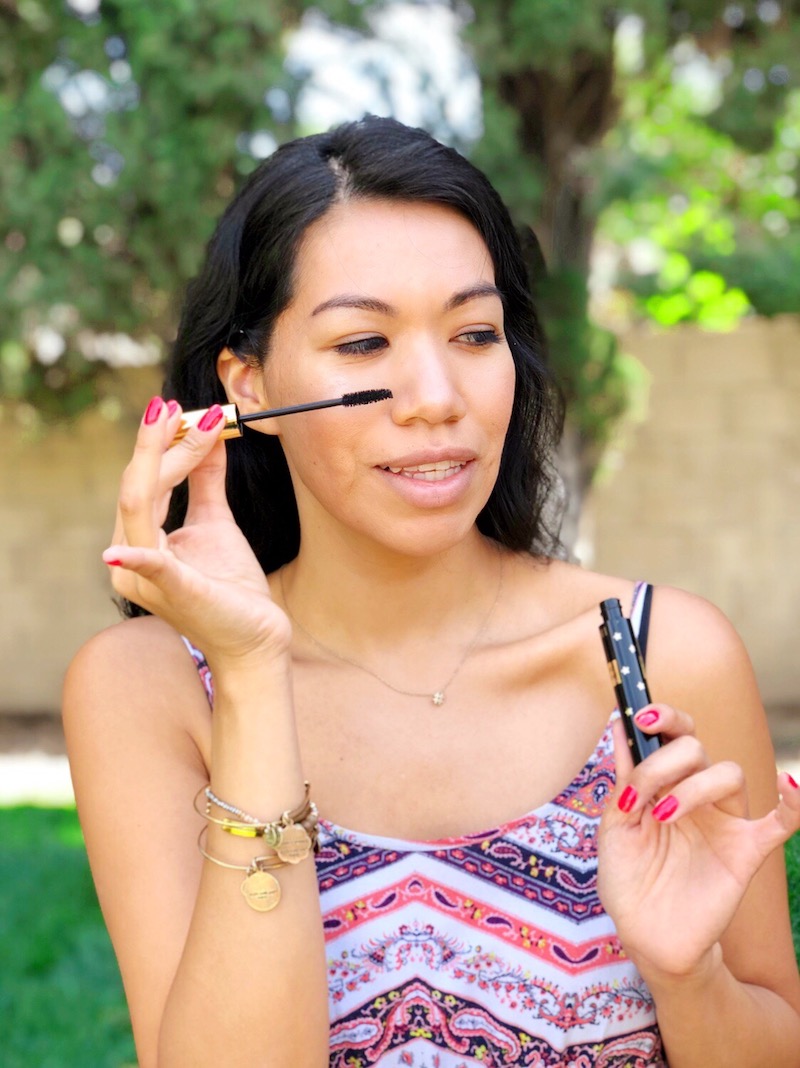 Top and bottom lashes
So here's something that I bet you haven't really thought about… when you apply mascara, many times it just goes on the bottom of your top lashes. What about the top? Use the wand and brush on some mascara on top to make sure that your lashes are as black as the night (if that's what you're into).
I do, however, suggest you do the top of your lashes and then swiping the mascara on the bottom of your top lashes. My lashes tend to not curl, and this little tip ensures that my lashes aren't weight down even more.
Curl your lashes first
Because my lashes don't curl I use to do this very bad trick… I would apply waterproof mascara and then curl my lashes with an eyelash curler. Boy was that a mistake. It made my lashes break off super easy and before long I had less lashes than ever before! Learn from my mistake and curl your lashes before applying mascara.
Even out your eyelids with concealer
I have super oily skin and this affects my mascara. So I started using concealer on my eyelids. This has evened out my skin tone and also my mascara doesn't get on eye lids. It's also helped with my mascara smudging later in the day.
Look up, down and all around
That age-old question of why women open their mouths when putting on mascara? There's a reason for that! When we do that, it helps to apply mascara evenly. Take that a step further and look down to apply mascara to the top lashes, and side to side for the inner and outer lashes.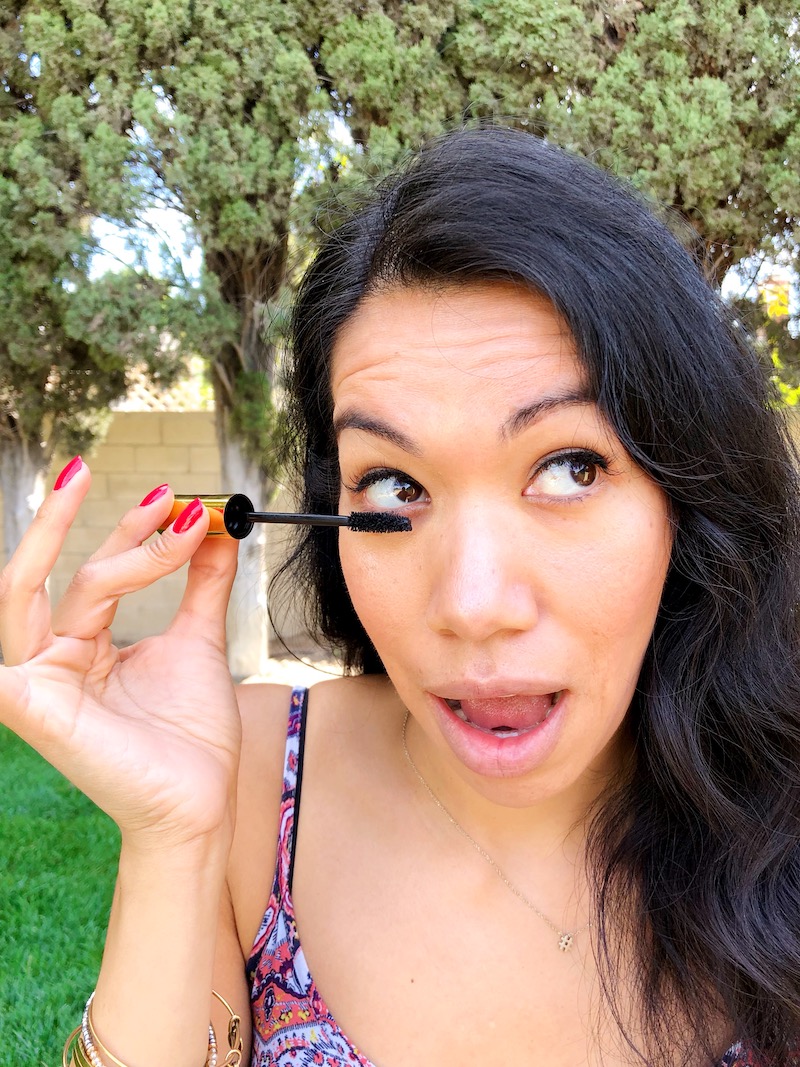 Apply it once and done
We all carry a bit of makeup around with us for a touch-up. Totally fine. But skip re-applying mascara. It'll give you spider eyes (you know what I'm talking about). Instead, a long-lasting mascara so you can be one and done.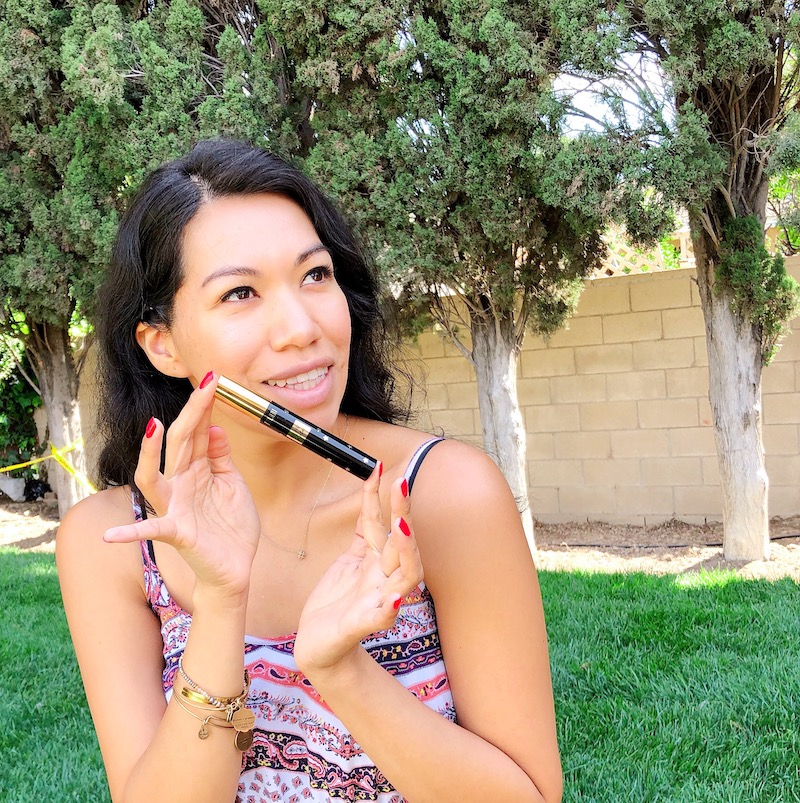 Mascara is probably one of the first few products that make it into our makeup collection. It makes such a difference in our appearance and used correctly, can accentuate our eyes perfectly.
>> Print out your coupon and save $1 when you buy any one (1) Milani product at Walgreens.
Originally published on April 18, 2019. Last Updated on May 9, 2019 by Pattie Cordova