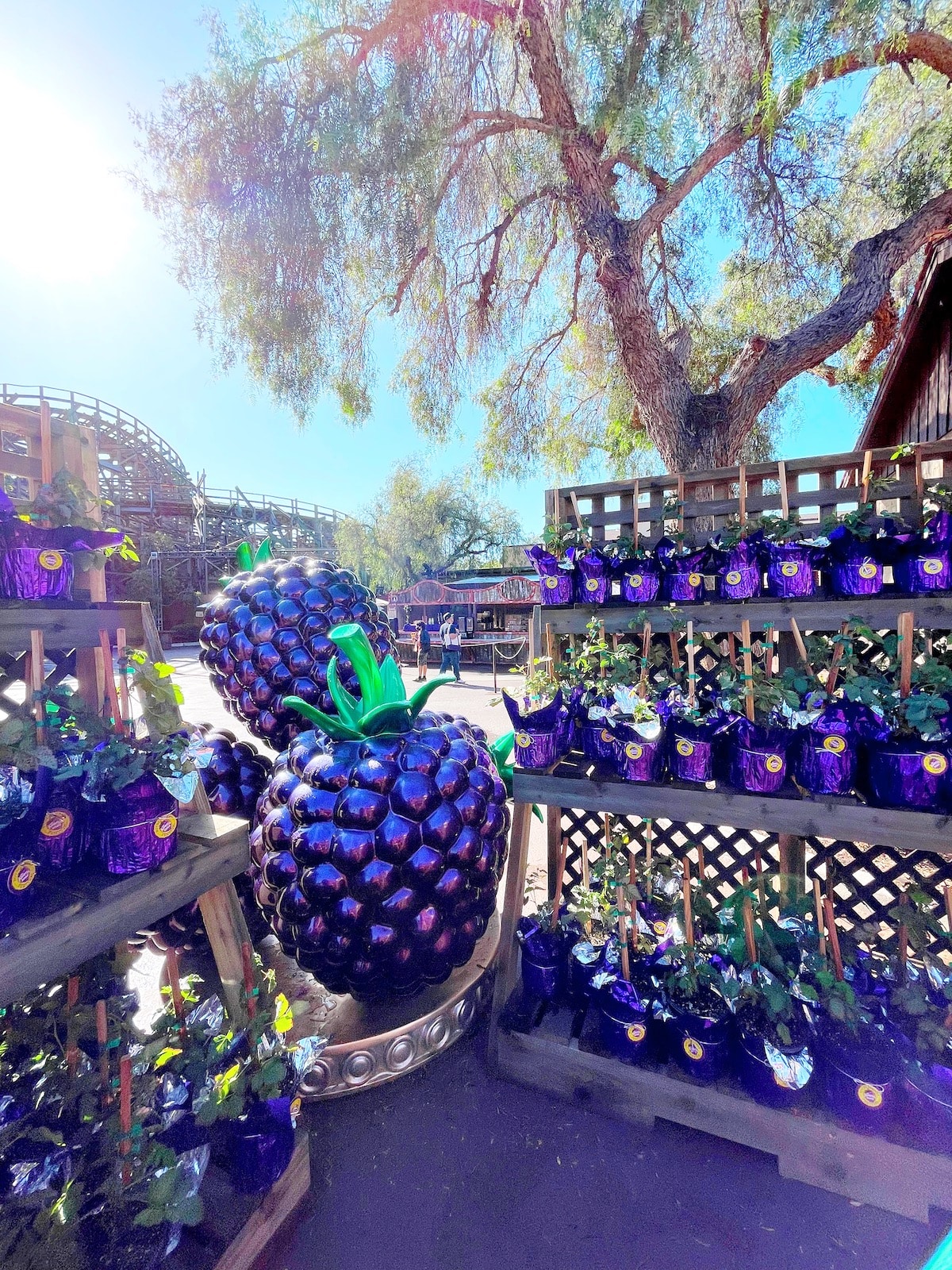 Boysenberry Plant : How to grow boysenberries
Our yearly ritual of visiting Knott's Berry Farm during Boysenberry Festival always ends with us buying a boysenberry plant. We want to grow boysenberries at home, and we finally know how!
First of all, the boysenberry plant has a history that begins at Knott's Berry Farm. Did you know that all boysenberries can be traced to this theme park in Buena Park?
Where to buy boysenberry plants
Boysenberry plants are often sold at major nurseries, home improvement stores like Home Depot, and, if you're lucky enough to visit at the right time, Knott's Berry Farm during their annual boysenberry festival!
We picked up our boysenberry plant on Boysenberry Lane for just $29.99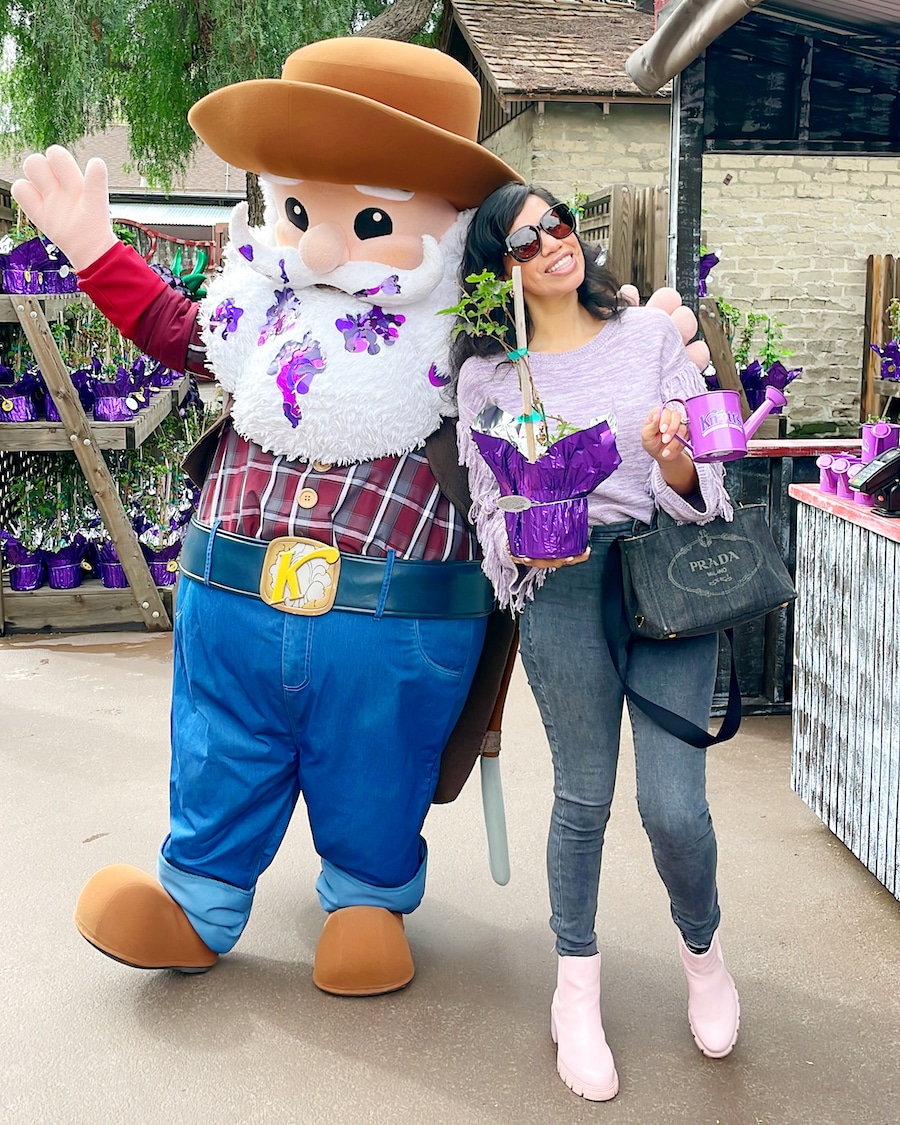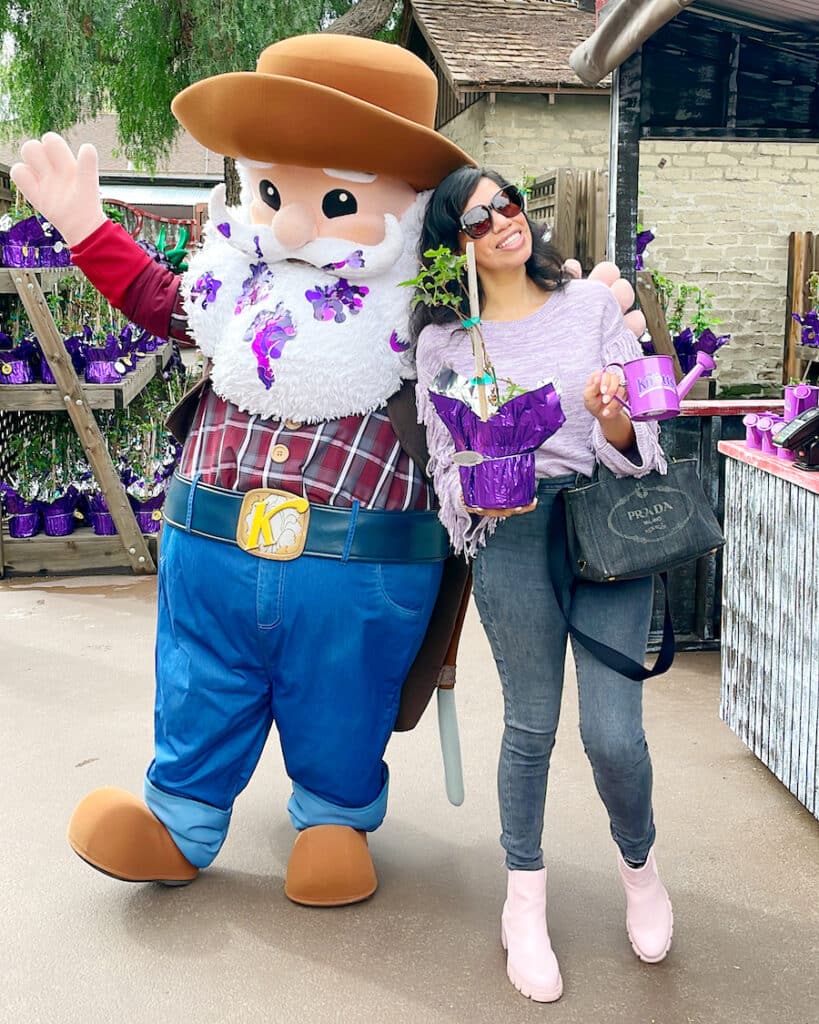 Where to plant your boysenberry plant
We suggest you plant your boysenberries around March. Find a sunny spot in your garden… somewhere where your plant can get both sun and partial shade.
Check the pH balance of your soil
If you want to make sure that your boysenberry plant grows, you'll need to test your soil's pH. Ideally, a boysenberry plant thrives in a pH range of 6-7. You'll also want to add some compost and nutrients to your soil for best conditions.
If your soil doesn't quite match that, consider adding lime to your soil if you need to raise the pH balance.
If you need to lower the pH range, you can add sulfur to your soil.
Where to plant the boysenberry plant
You'll want to minimize the amount of time spent stepping on the berries soil. Keep this in mind if you're planting your plant near other berries.
Ideally, you'll want to space it out from other plants to the point where you can step in one spot, and reach berries on either side without moving.
A good way to calculate this is standing in a spot and seeing how far you can reach with both arms – then don't plant any farther than that.
The location where your plant will go will vary. A taller person might be able to space it out farther because you'll be able to reach the berries from both sides without stepping in the bed.
Just remember to maintain ease of harvesting and minimal foot traffic on the soil.  If you are building your bed against a wall or fence, try for a single reach bed of 1-3 feet wide.
How to plant a boysenberry plant
When you go to plant, start by digging the hole two times the width AND the depth of the pot that it comes in. Then add one shovel full of new soil mix and compost. Make sure to mix old and new soil together before adding your plant to the hole.
Once your hole is set, take your plant out of the pot that it came in by gently flipping the pot upside down and tapping the bottom of the pot.
This will cause the plant to be set free.
If you have root balls, gently loosen them (being careful not to tear). If you don't loosen them, the plant will not be able to grow healthy and develop new roots.
Once the plant is in the hole, ensure that the plant is level with the soil. Fill the soil around the plant and firmly press the roots so that there is no air space in the planting hole. Add a lot of water to your new plant.
Create a structure for your boysenberry plant
When we purchased our plant, we noticed that it came with a support structure. Namely, a wooden stick.
As you can see, boysenberry plants are berries. And like berries, they'll grow on a vine. Thus, you'll need to ensure that the plant is growing on a support structure that it'll thrive in.
When you first put your plant in the soil, it'll be enough to just use the wooden stick that it came with.
As it grows, you'll want to create a better structure for it. You can grab some trellis for climbing plants or even a trellis made specifically for berries.
Fertilizing your boysenberry plant
As the year goes on, you'll want to make sure that you calendar when to fertilize the boysenberries. We keep to doing it at the beginning of spring (Boysenberry Festival time) and then every four weeks after that.
The fertilizer ratio you'll want to use is typically called a 20-20-20 mix. That mix will have nitrogen, phosphorus and potassium.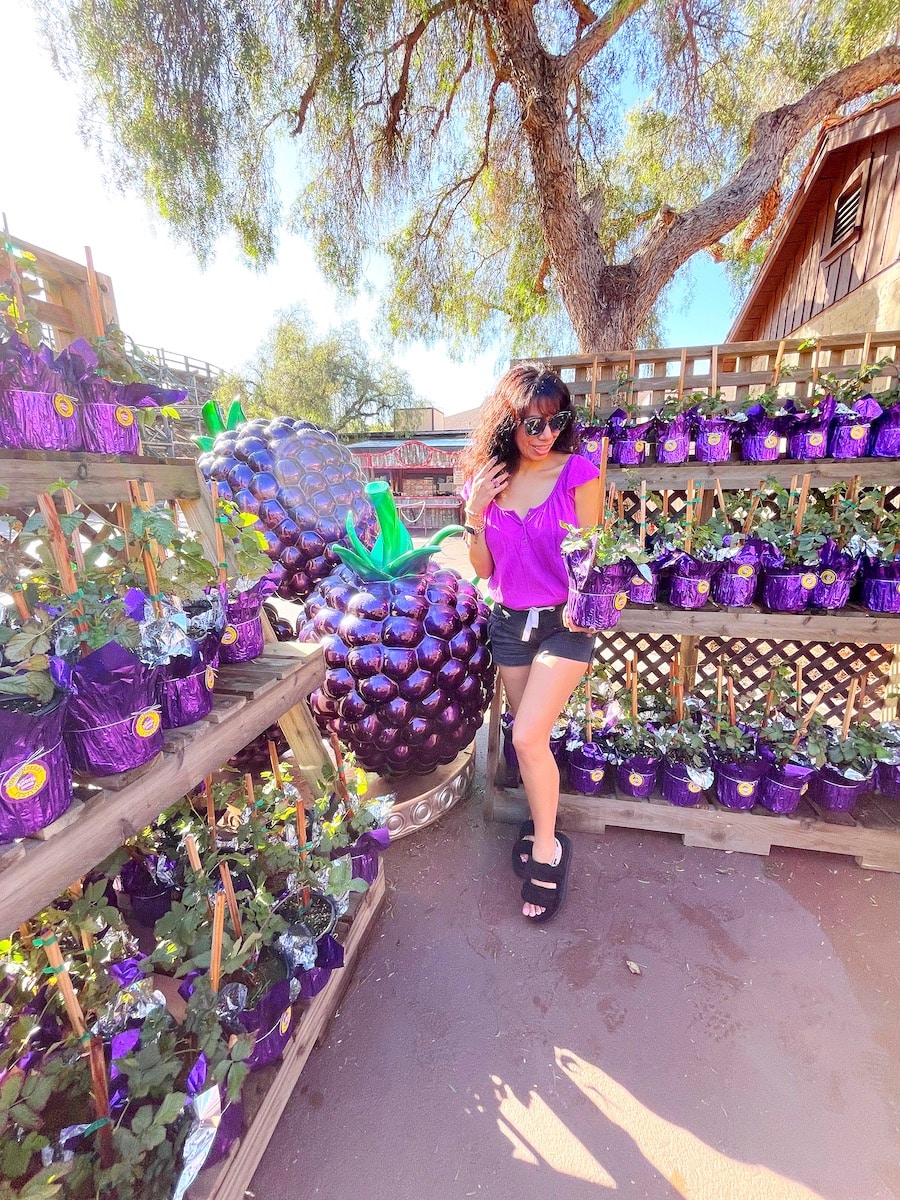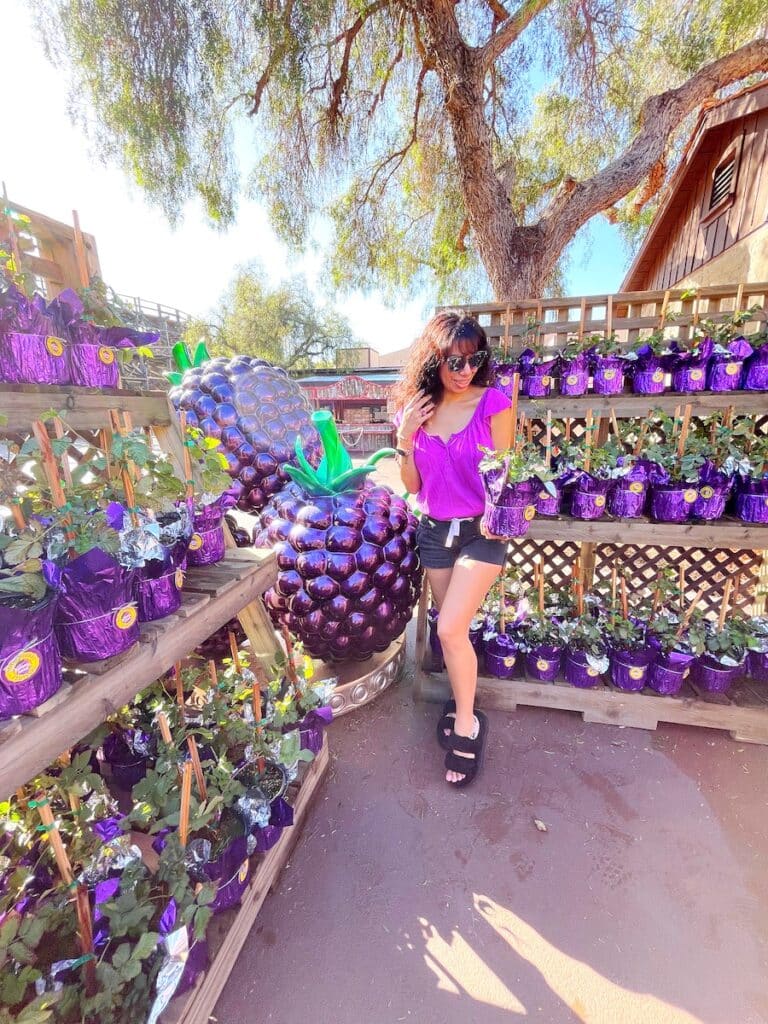 When to harvest your boysenberries
Come the end of summer, you'll have plenty of boysenberries to harvest! This plant usually goes dormant in the winter, so don't fret. It'll be back in spring!
Pruning your boysenberry plant
Finally, it's important to continue pruning your boysenberry plant after summer. You'll want to trim the longer vines so that they can produce berries.
We hope that your boysenberry plant flourishes and that it's around for many years to come!
Originally published on October 24, 2023. Last Updated on October 24, 2023 by Pattie Cordova