It's no secret that the Boysenberry Festival is my all-time favorite event of the year at Knott's Berry Farm (followed very closely by Knott's Merry Farm). From the delicious boysenberry food treats to the entertainment, Knott's really ups itself year after year. In 2017, we're seeing the festival run for three whole weeks, it starts on April 1, 2017 and ends on April 23, 2017. This gives you plenty of time to go back and enjoy the festival at least a few times – don't forget to pick up those Knott's season passes to save on the fun!
We enjoyed Knott's Berry Farm during the first weekend of Boysenberry Festival and we're giving you our top 5 things you must do at Knott's Berry Farm Boysenberry Festival. You won't see rides on the list, because they come secondary when you see how much there is to do at the park during this time.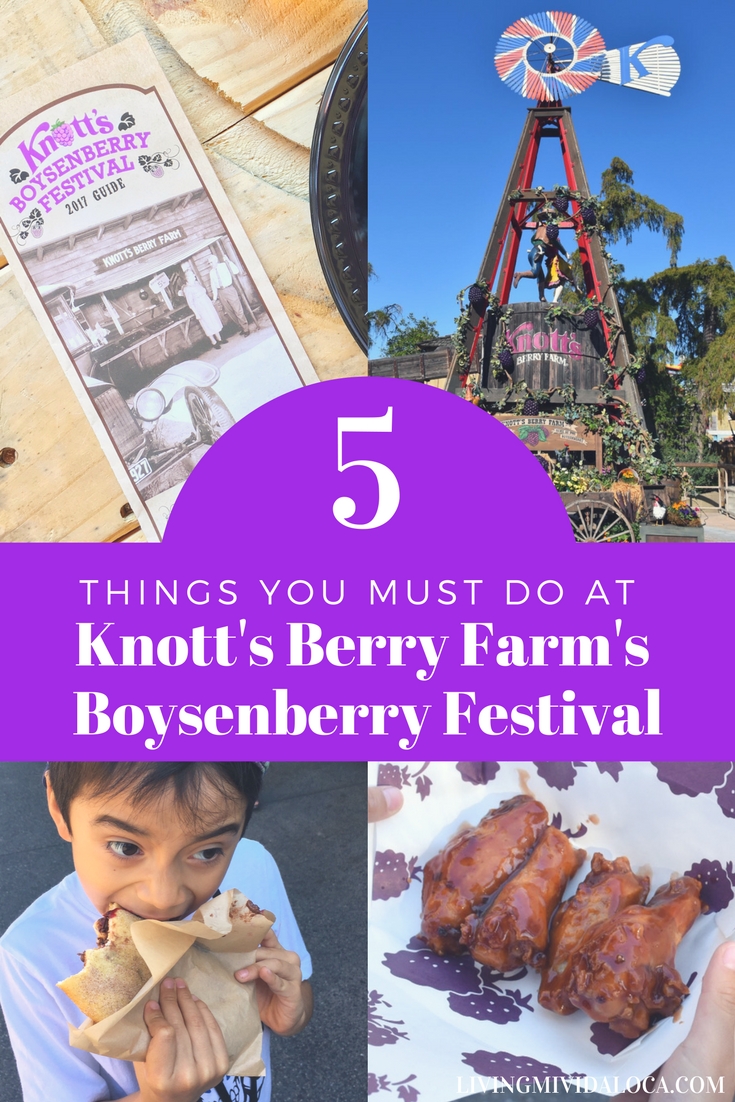 5 Things You Must Do at Knott's Berry Farm's Boysenberry Festival
Eat everything on the Boysenberry Festival tasting card
For only $25, you can pick up a Boysenberry Festival tasting card that will lead you to six decent sized tastings. Make your way through Ghost Town and pick up all the dishes. Note that the fry bread at the Churro Factory does get a bit long, so hop over to the meatball station next to it first so you can enjoy them while you wait in line.
The fry bread is super messy, so careful with the clothes. My family super enjoyed all the meat dishes, and the sweet and savory dishes like the panna cotta, fry bread and ravioli were a bit hit with the chiclets. The pizza, I have no doubt, will be a fan favorite, and it's debuting this year so that's awesome.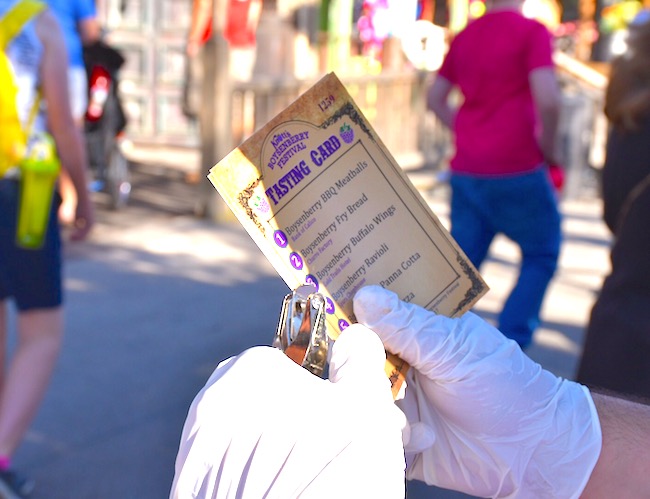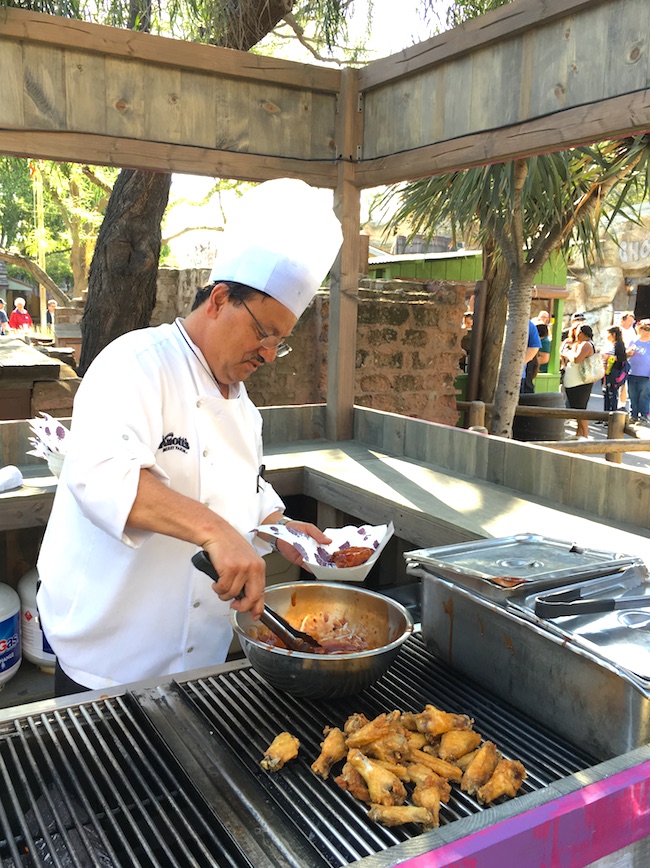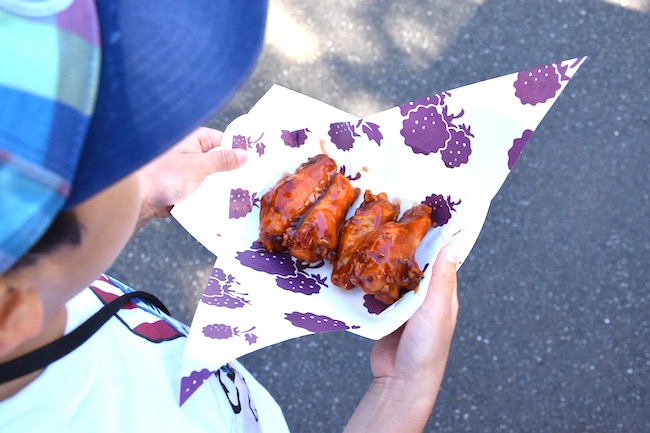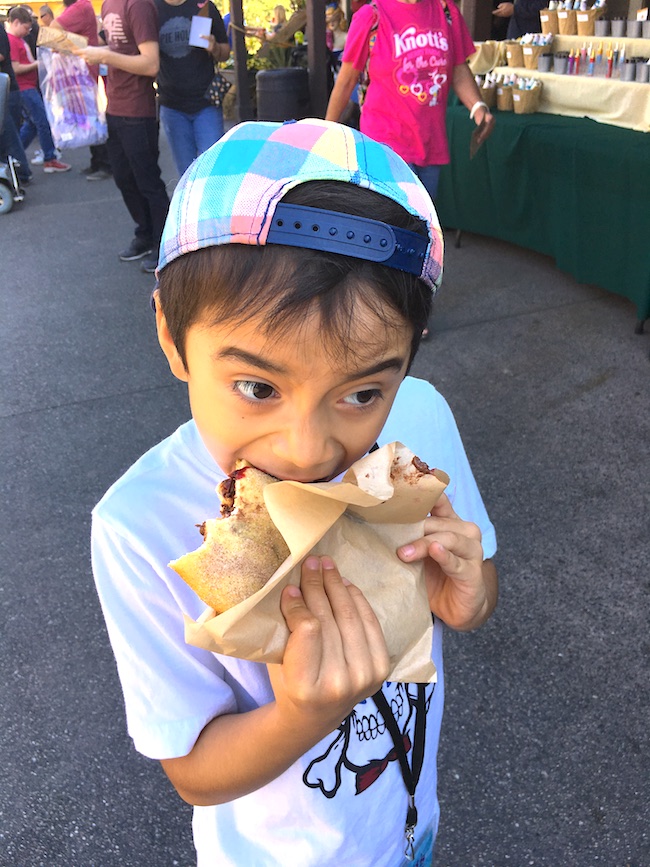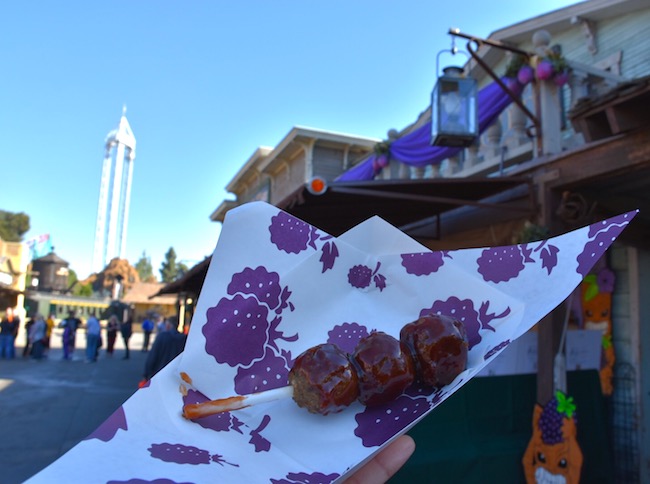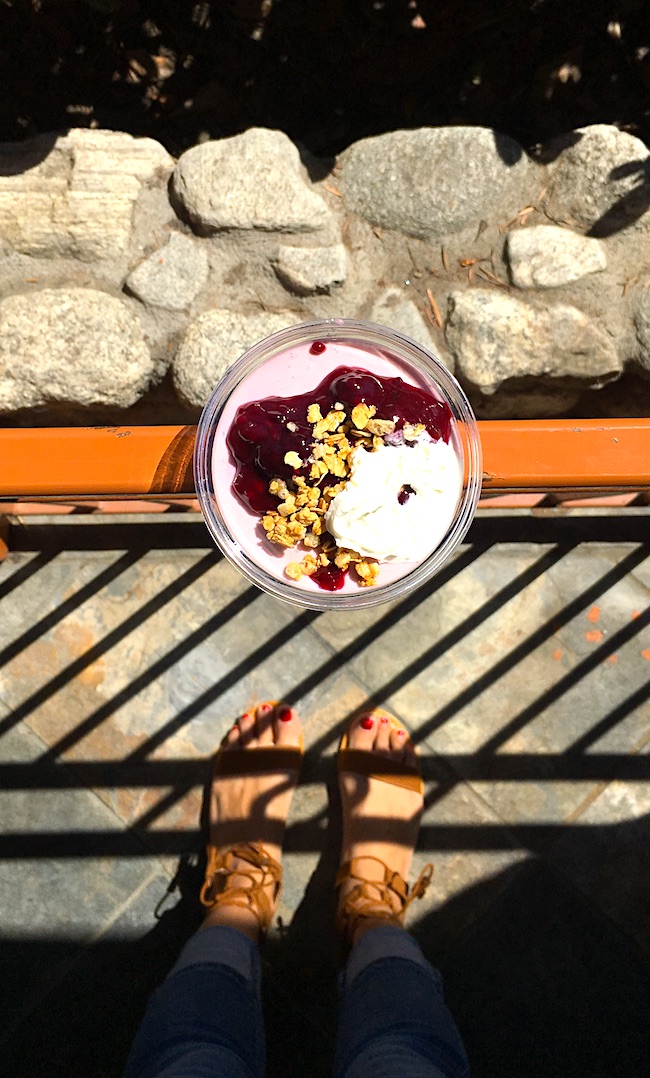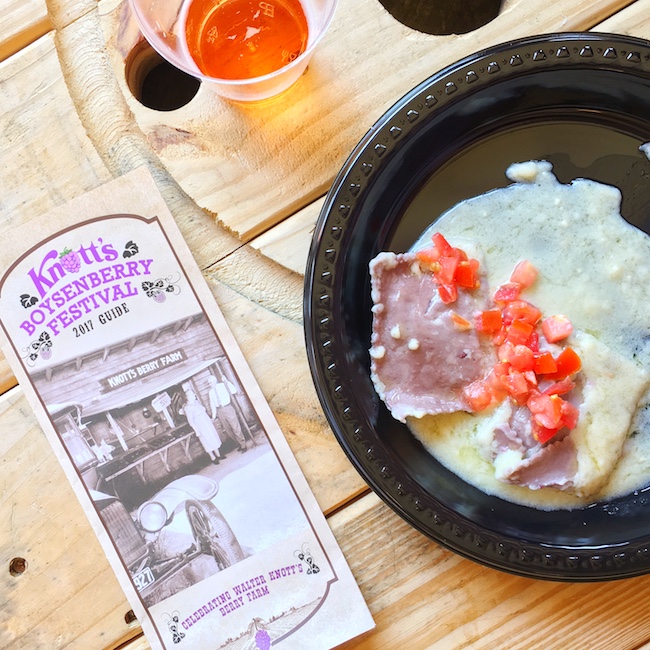 Sit down and enjoy some entertainment
Learn about the history of the boysenberry & Knott's Berry Farm at what used to be the Ghost Town Museum (across the way from the school house). Pull up a seat and settle in for this fascinating filmed look at how Walter & Cordelia Knott settled right here in Buena Park and helped the world discover the amazing Boysenberry!
Also, across the way from the train station is a big stage that will host special entertainment every day of the festival. There's also specially planned entertainment in different spots throughout the park (make sure to check out DJ Cruz at Fiesta Village!) so make sure you're planning ahead so you don't miss any of your favorites. Oh, and there's a pie eating contest too. ¡Buena suerte!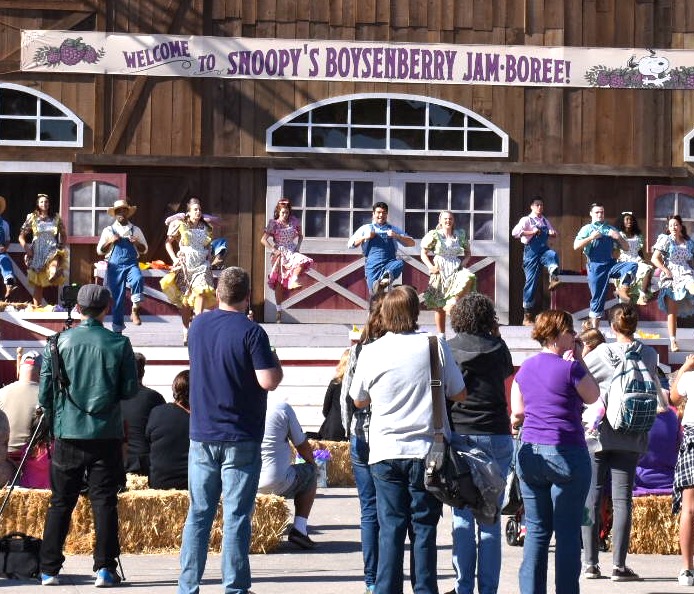 Shop for souvenirs and gifts
Shopping is made even more fun with plenty of boysenberry treats that you can bring home with you – including a boysenberry plant! I picked up the cutest hat and the gal spritzed some boysenberry scent on it. It was my favorite takeaway from the day. The kids, on the other hand, couldn't get enough of the boysenberry popcorn so they brought some of that home with them.
Ghost Town has its streets lined with small business owners who have all worked hard to stock up on cute gifts and foods too, so make sure to check them out. It's always nice to come home with something different that you know you can't get any other time at Knott's Berry Farm.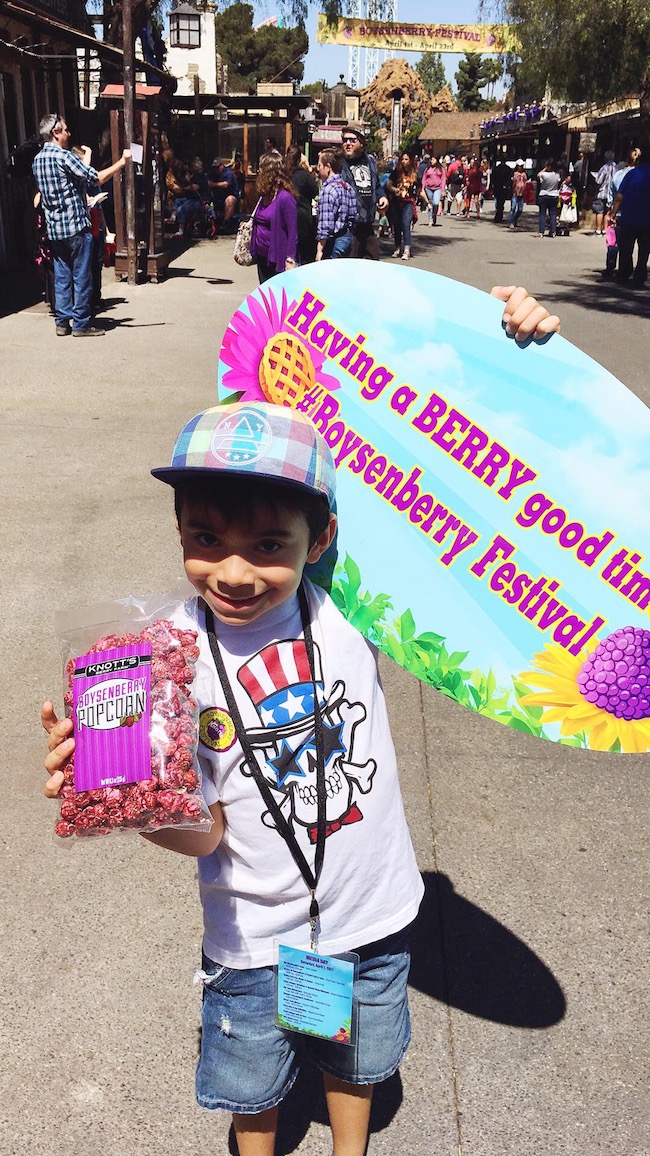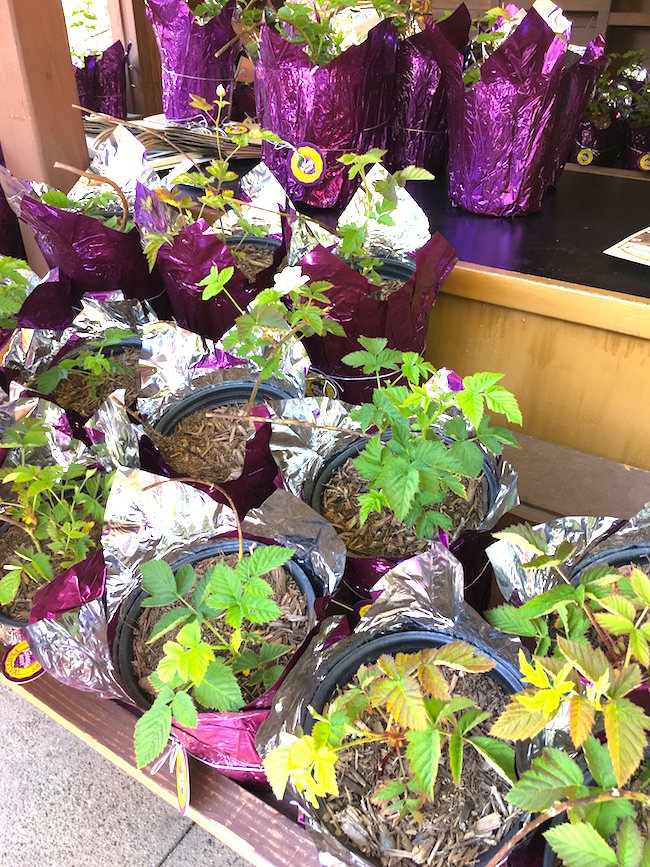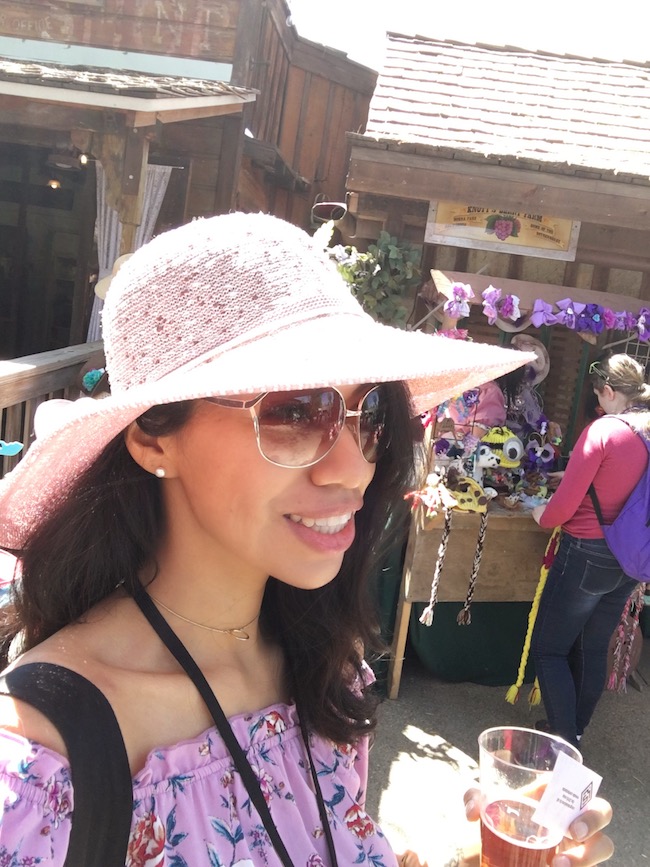 Take lots of photos
Family pictures take on a new twist during this time because you have pretty scenery to take them up against. I love looking back at our own pictures because the memories that we made at the festival are one of my favorites. Also, it's super fun to wear something that coordinates with the purple-theme, and because it's Spring chances are that you won't have any problem finding something cute (I found my top at TJ Maxx).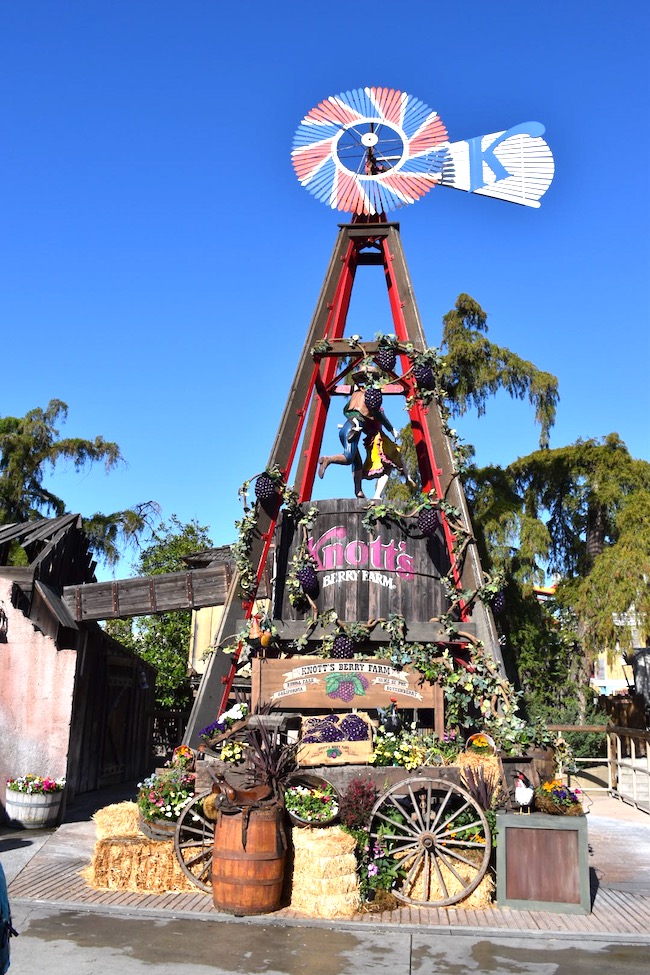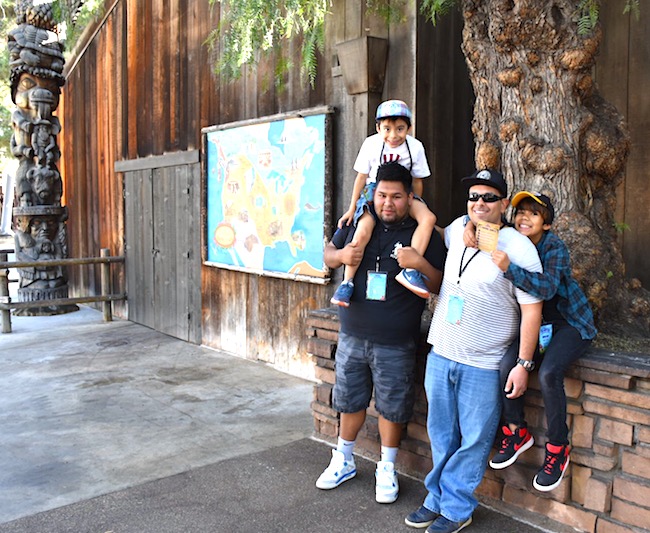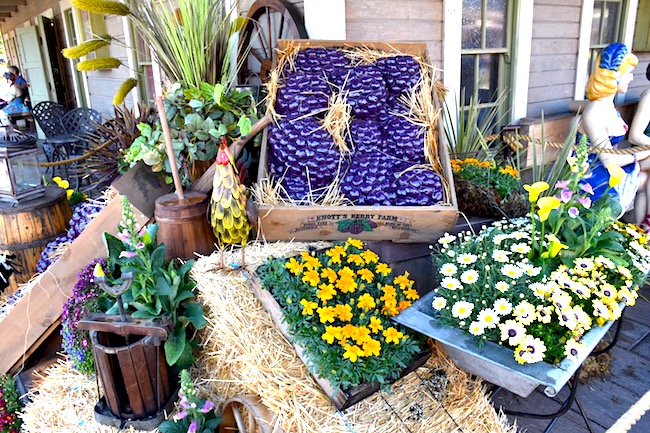 Grab a boysenberry drink and enjoy the view
The Wine and Craft Brew Garden at the dance hall has boysenberry beer, boysenberry cider and boysenberry wine. Grab all of those and sit back and enjoy the view at any of the benches or picnic tables throughout Ghost Town. It's the perfect way to just chill out and relax. Plus, you can get the kids free boysenberry punch at the dance hall too so they can decompress for a bit too. Purchase a tasting card for $25 and you'll get 6 tastings PLUS a platter of snacks to go with your drinks. Don't forget to grab a pic of yourself in front of the pretty topiaries before you head out.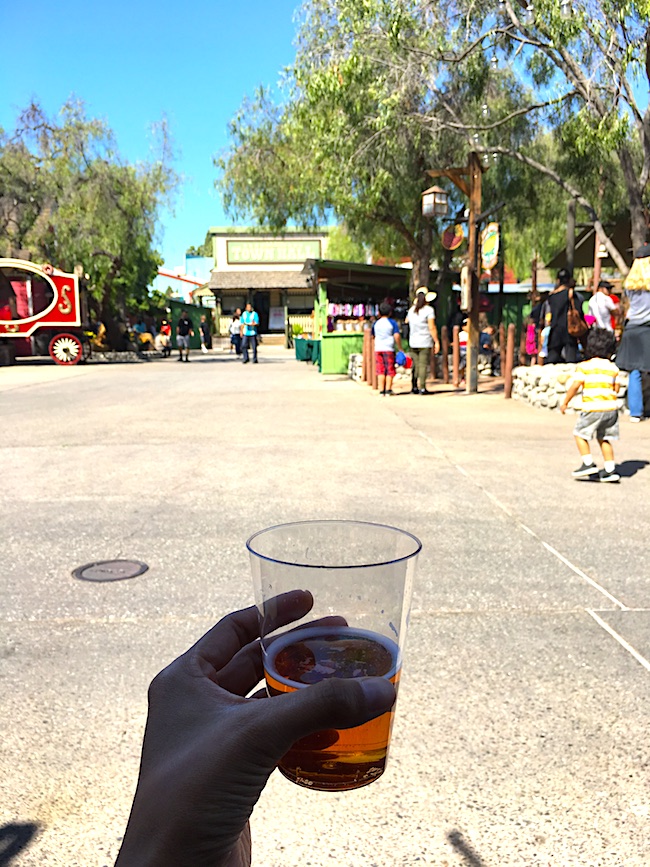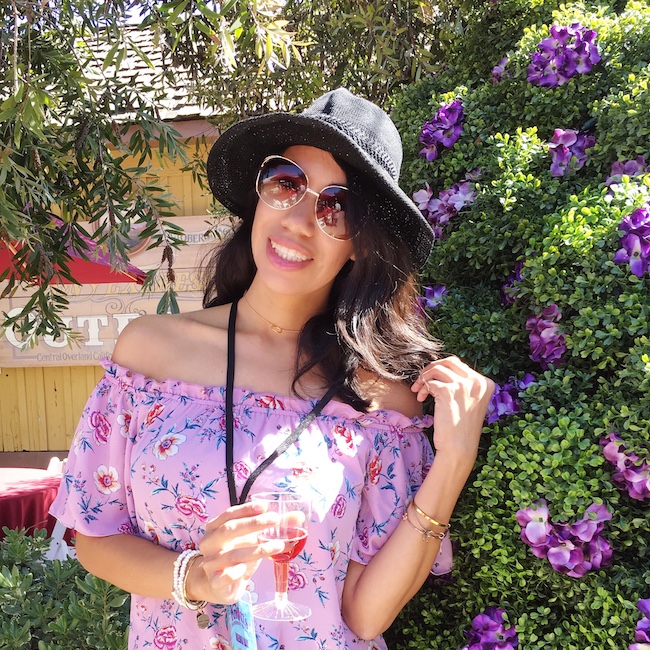 There are so many reasons why the Boysenberry Festival is a must-do, but you'll see that for yourself when you go. Take note that it only goes on for three weeks, so don't hesitate and pick up your tickets soon! Get there as early as possible to avoid long wait times. Don't forget to share your pics online using the hashtag #BoysenberryFestival. It's the official hashtag and I'm following it to see what I missed (because yes, I'm totally going back before it ends). Visit https://www.knotts.com for more information, to purchase tickets, and check out show times.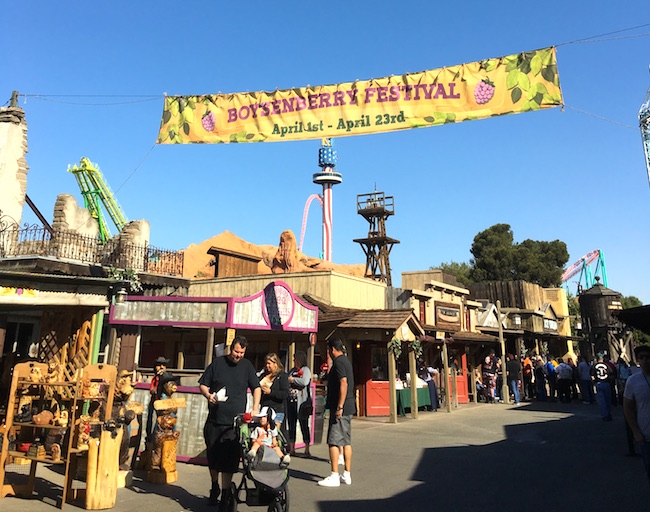 Don't forget to check out the Boysenberry Festival Food Guide!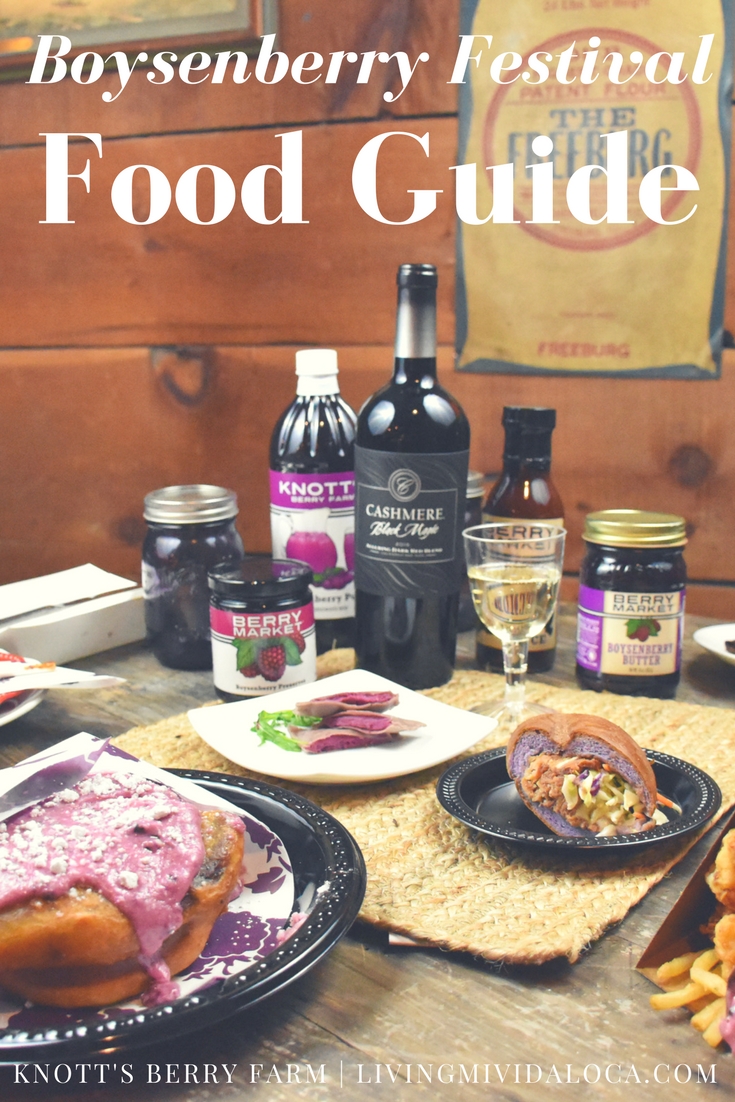 [disclaim]This is not a sponsored post. I received complimentary entrance plus tasting cards in exchange for this post. All thoughts and ideas remain my own. [/disclaim]
Originally published on April 8, 2017. Last Updated on July 13, 2017 by Pattie Cordova