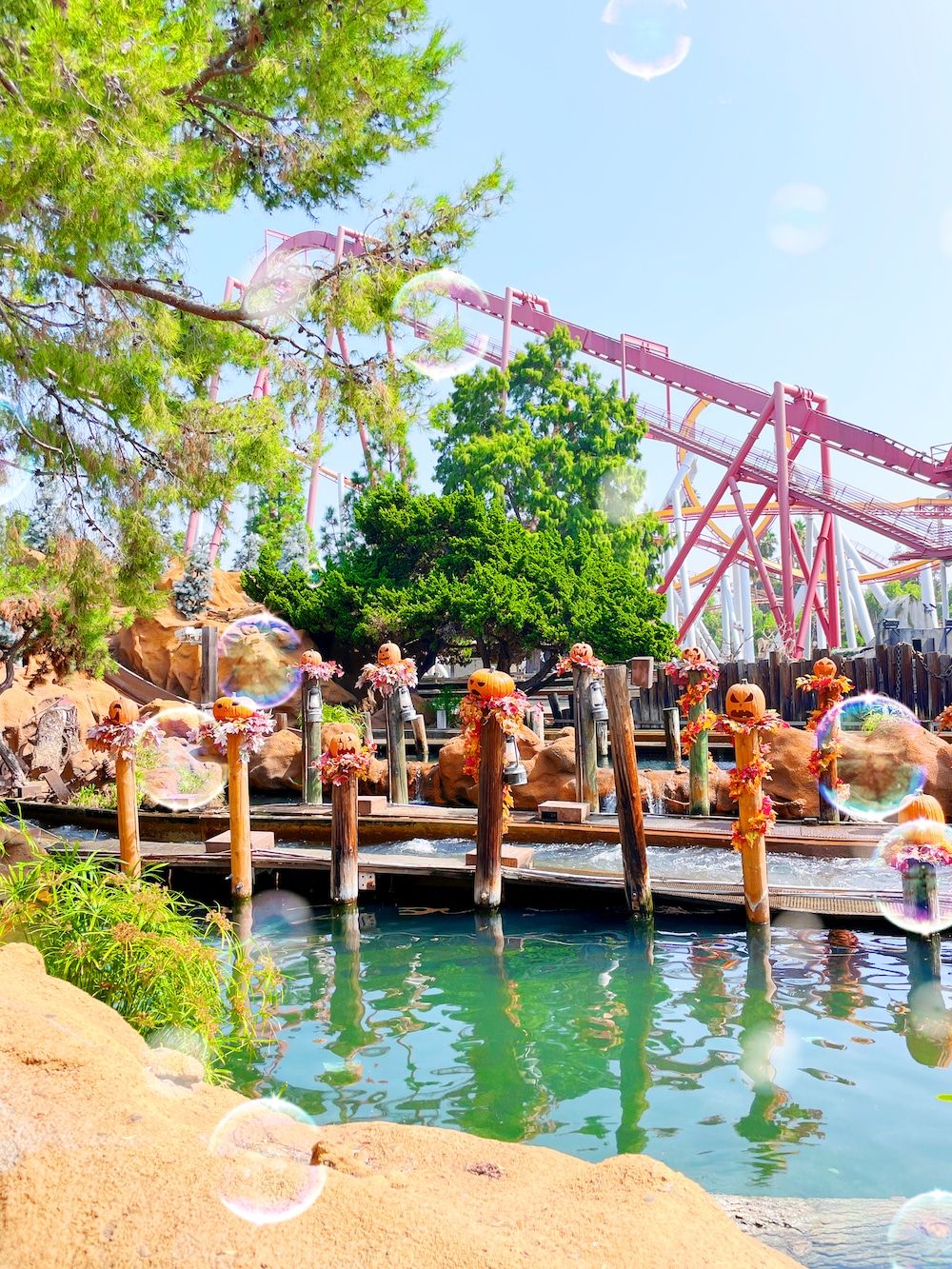 Best Knott's Spooky Farm photo opps
Knott's Spooky Farm photo opps are legendary! We love visiting this time of year simply to take advantage of the many photo opps that the park sets up just in time for Spooky Season.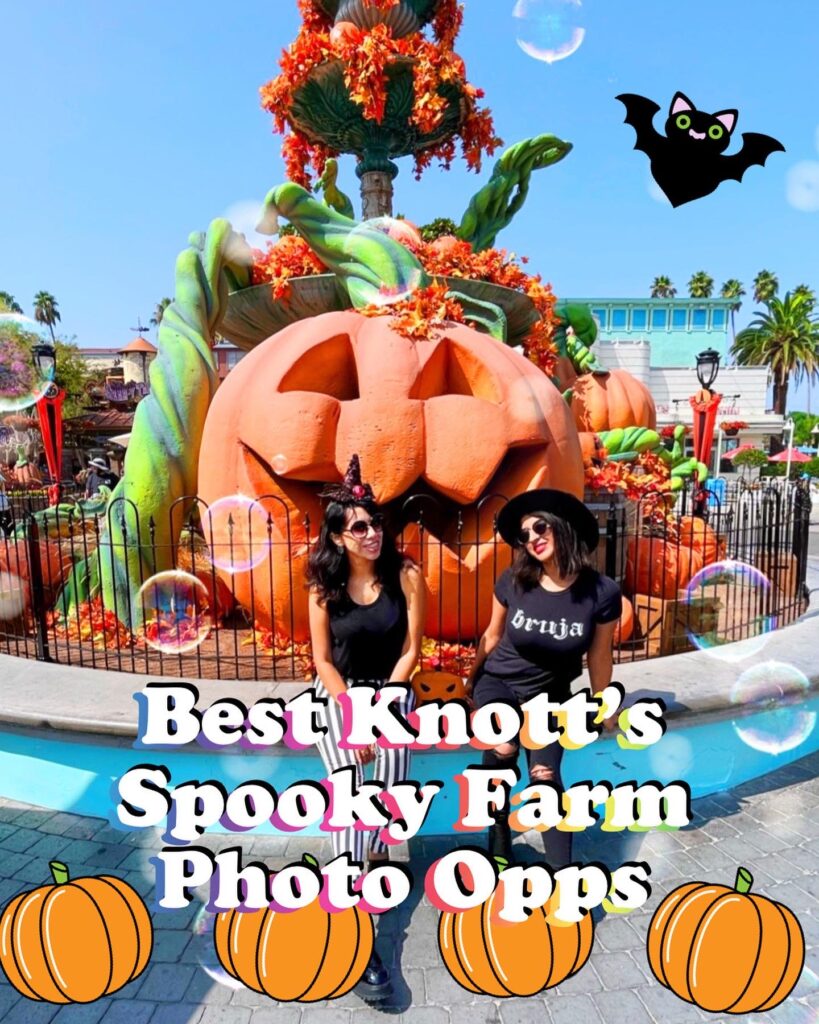 Knott's will usually have most (if not all) photo opps ready to go by end of September.
We recommend getting to the park early in the day to get the best light and fewer people in the background. Positioned perfectly and with a bit of patience, you might be able to get a picture without any people at all in your picture!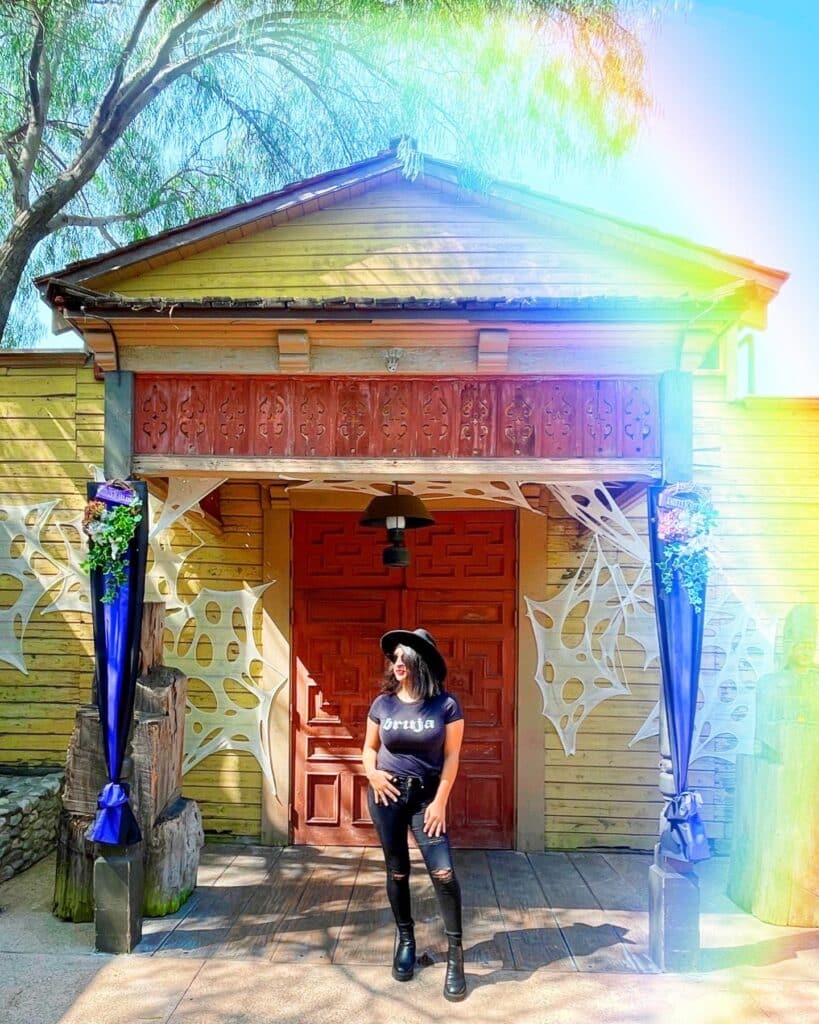 As you enter Ghost Town, you'll see so many buildings decorated with spiderwebs, ghouls, and spiders. At the right angle, you can't even tell you're at an amusement park!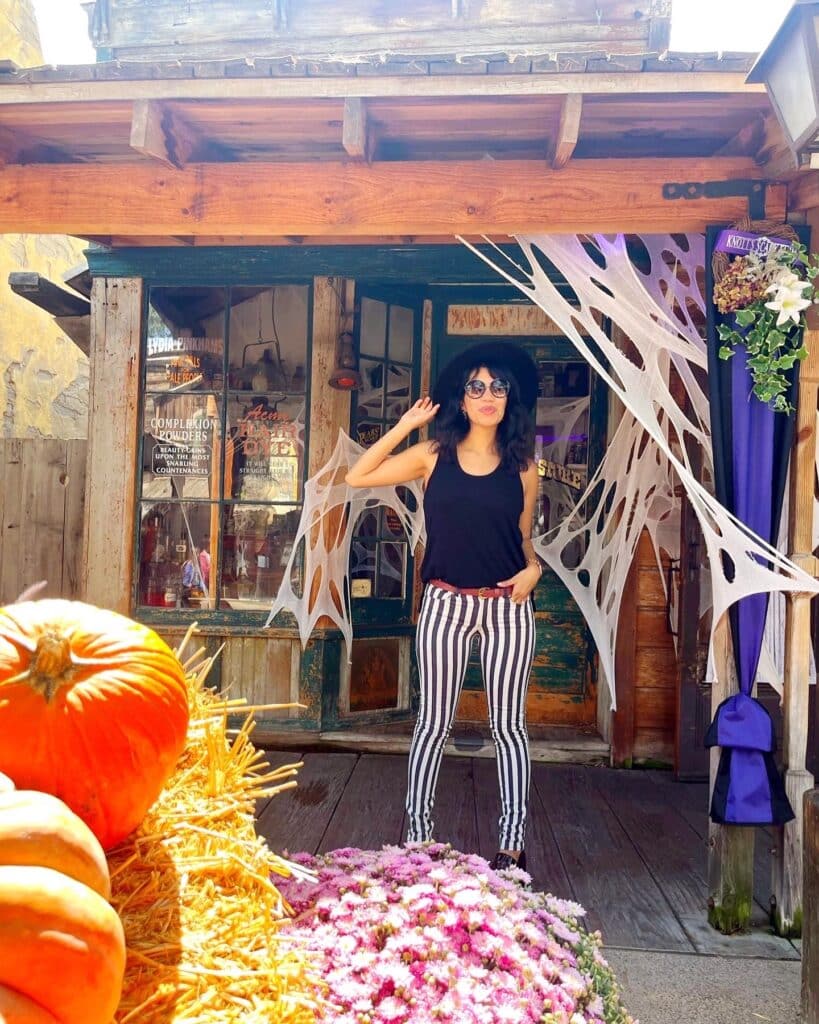 Use as many of the features in the buildings as you can. We love leaning on a fence or even sitting down on the stairs. It's a fun way to really use up all the space.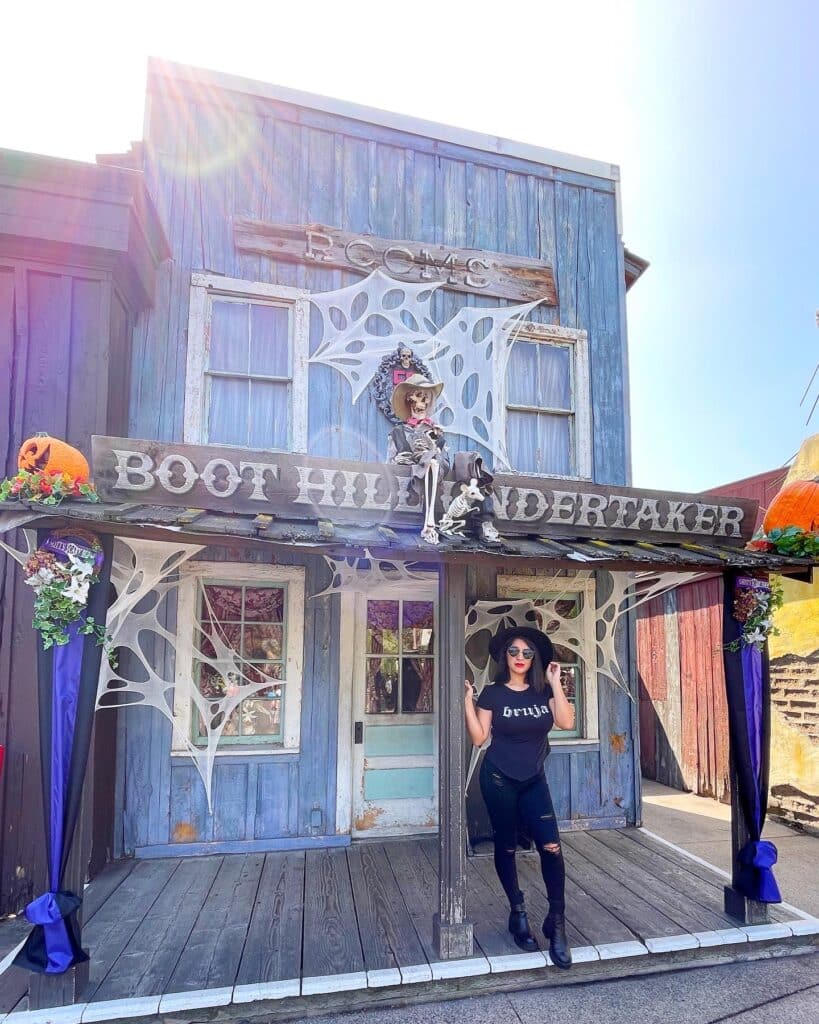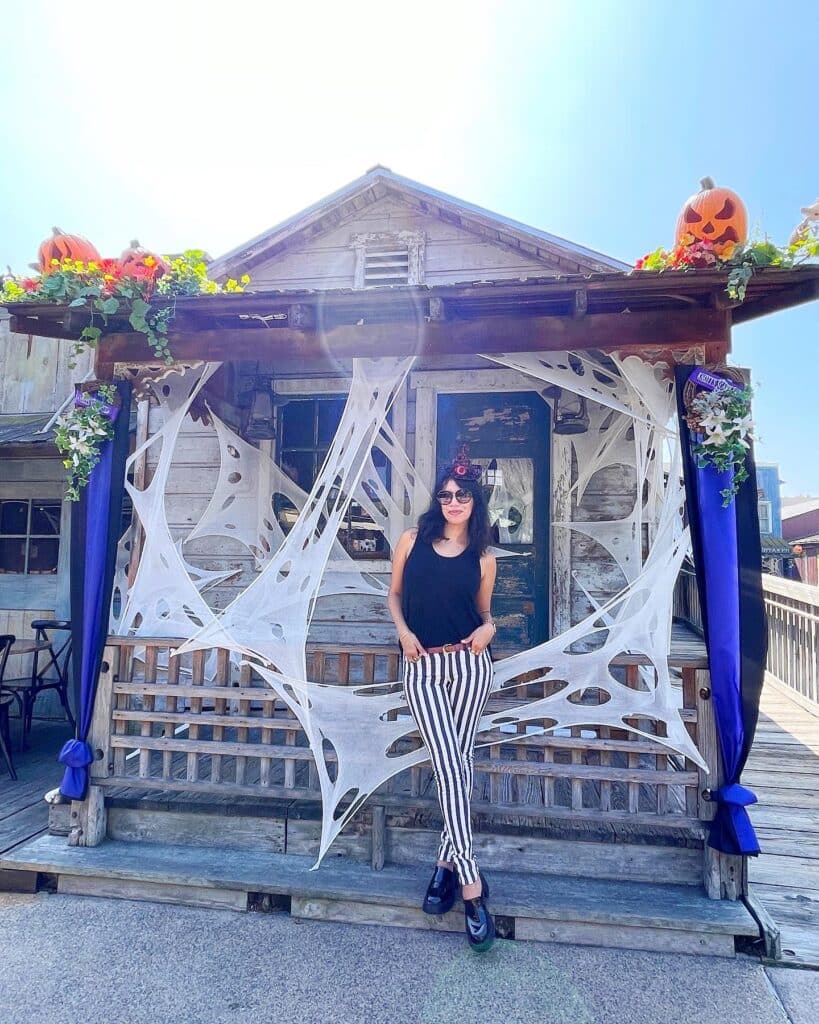 At Knott's Spooky Farm, you'll want to walk through Ghost Town and grab a pic by the giant fountain filled with pumpkins.
It's pretty much impossible not to fill up your frame without the pumpkin, and it looks gorgeous against the blue sky.
There are tons of fun photo ops at Knott's Spooky Farm, but above all, the best ones are the ones featuring our favorite PEANUTS characters. Ask them for a quick picture! They're all in costume and super cute.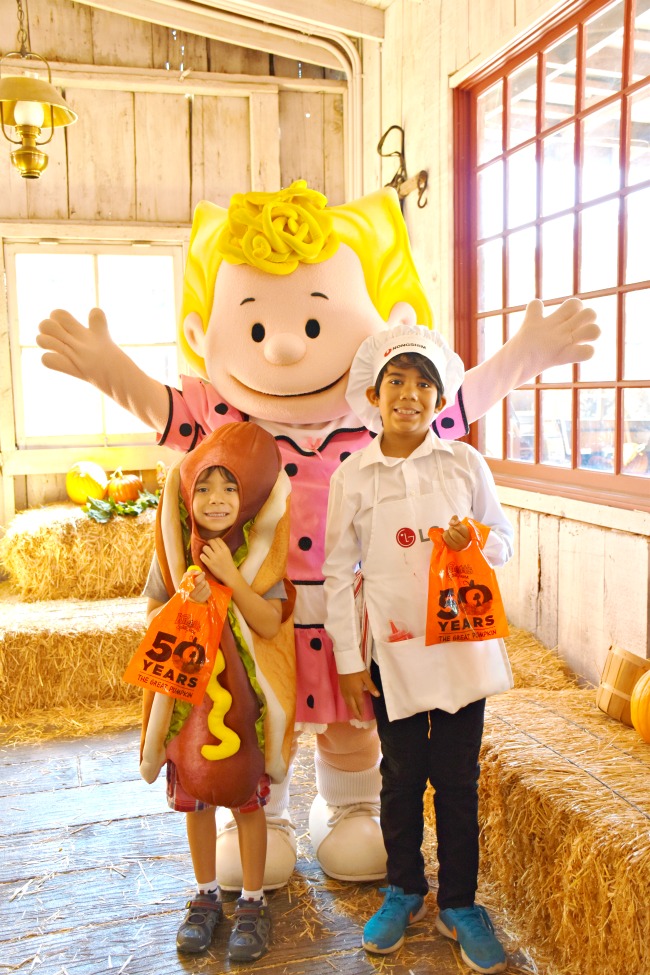 Knott's Spooky Farm has so much to offer, but my favorite part is definitely all the cute Instagram-friendly spots. I encourage you to get out there and take advantage of these spots too!!! Share them on social using #KnottsBerryFarm so I can check 'em out. We're @LivingMiVidaLoca on Instagram for more photo inspo. See you at the farm!
About Knott's Spooky Farm
Enjoy the Halloween season at Knott's Spooky Farm, a family-friendly fall time celebration. Little ghouls can trick-or-treat around the town of Calico's shops and buildings to collect sweet treats from the friendly townsfolk plus enjoy even more kids' Halloween activities. Families can join in on the Halloween fun as the park is transformed with themed décor and spooky surprises.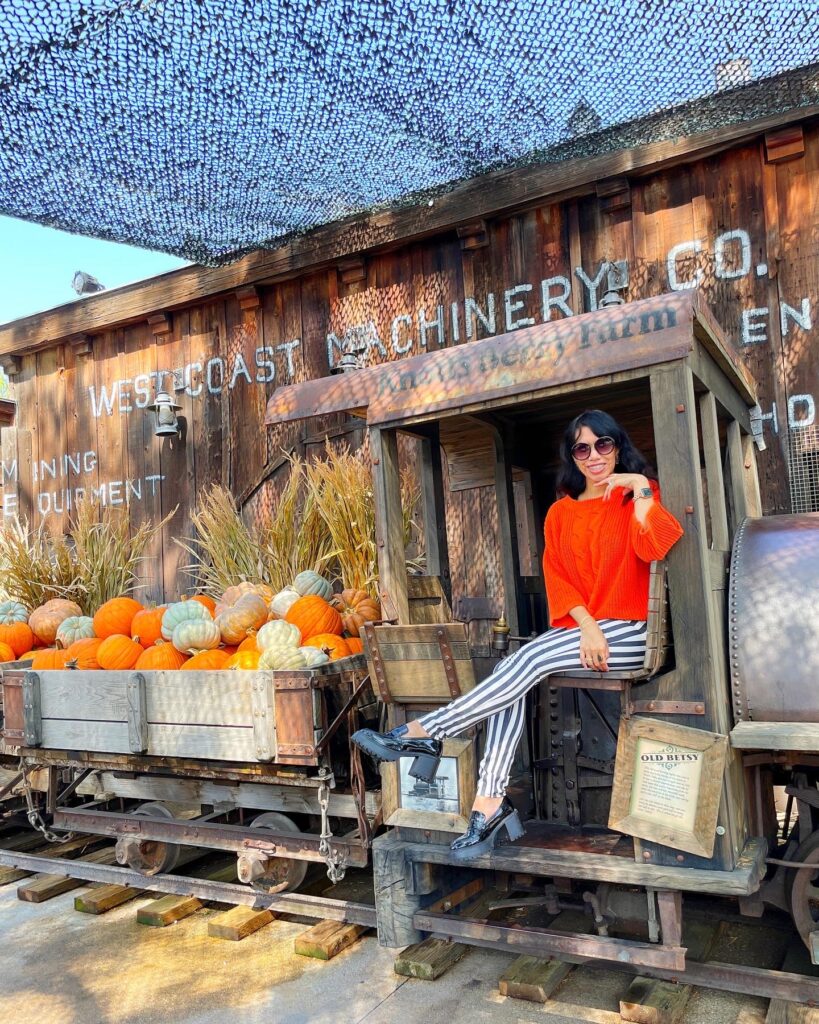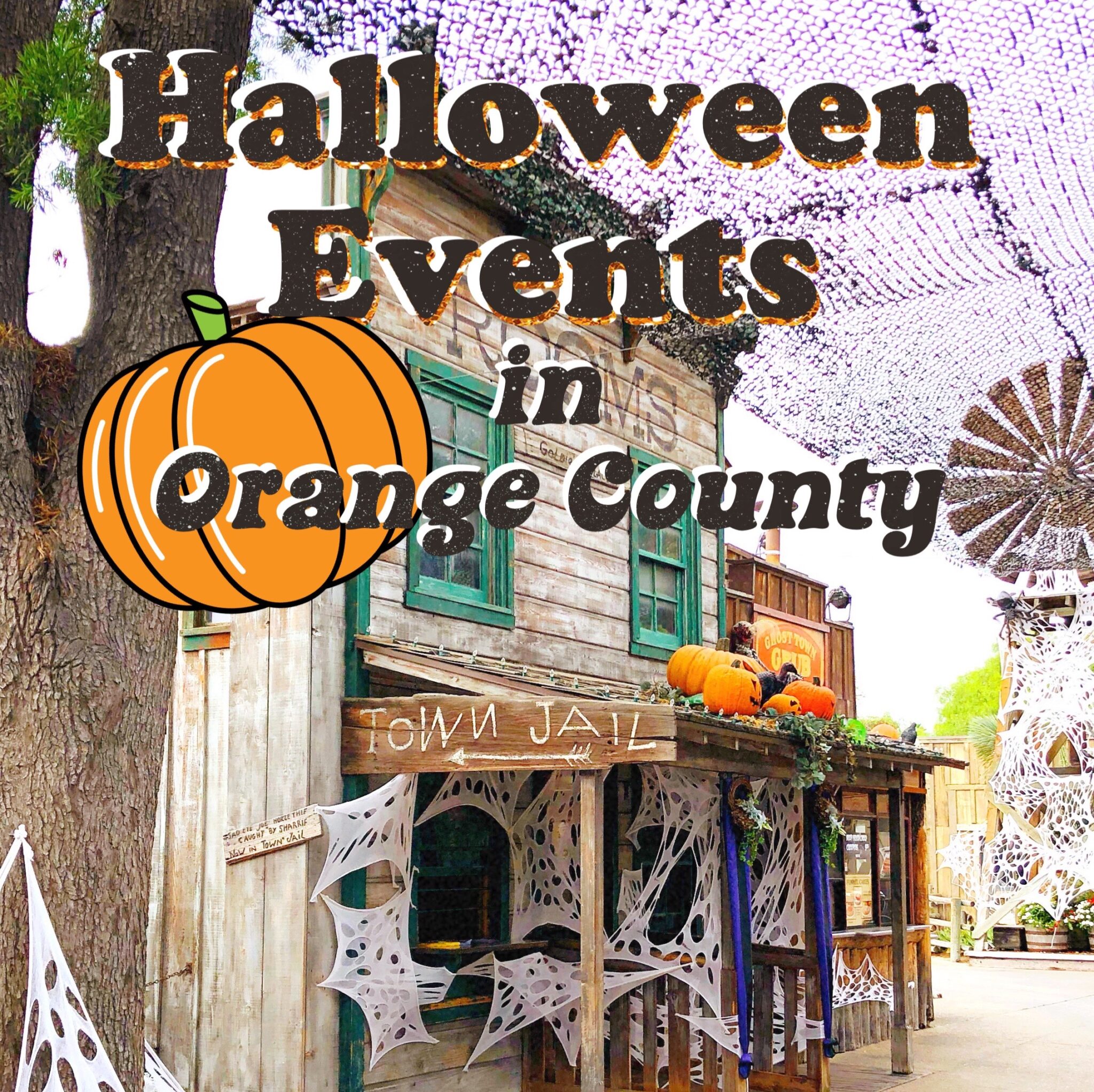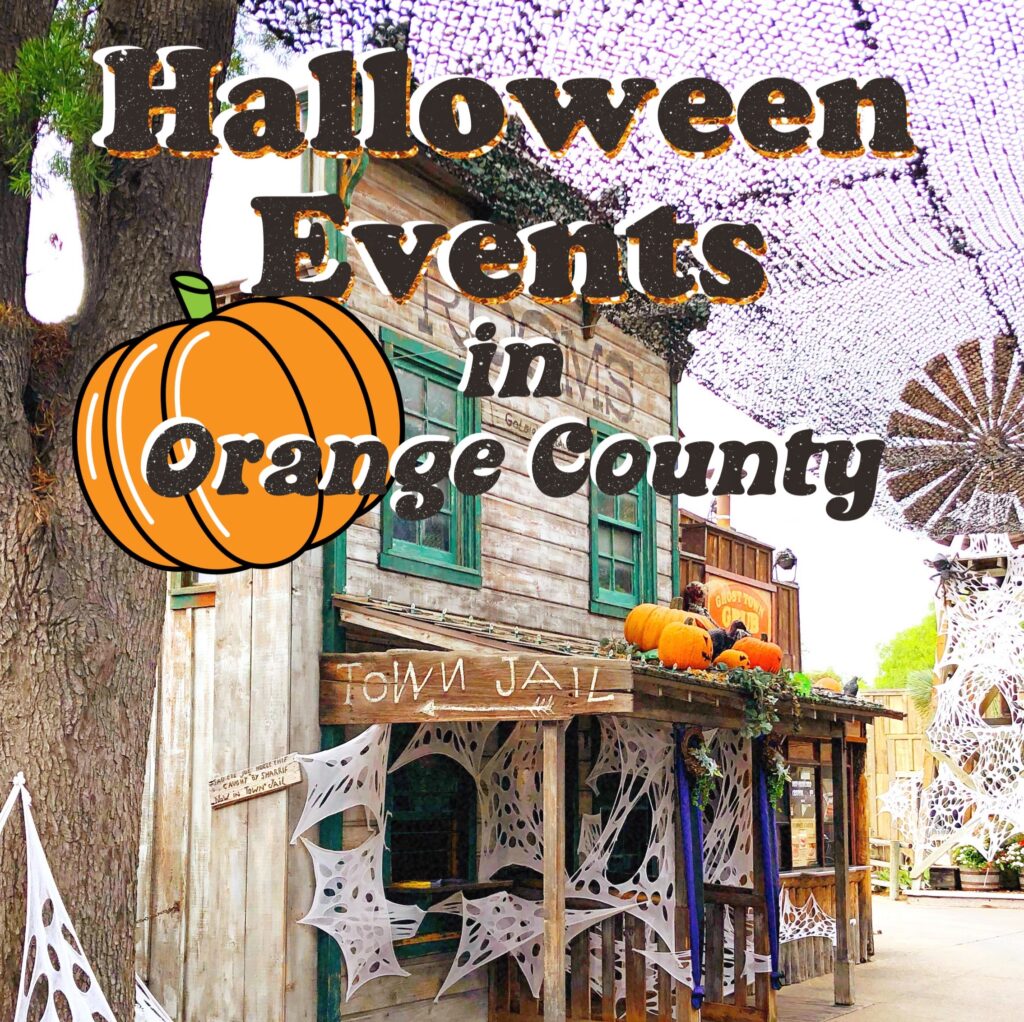 Originally published on October 3, 2023. Last Updated on October 4, 2023 by Pattie Cordova