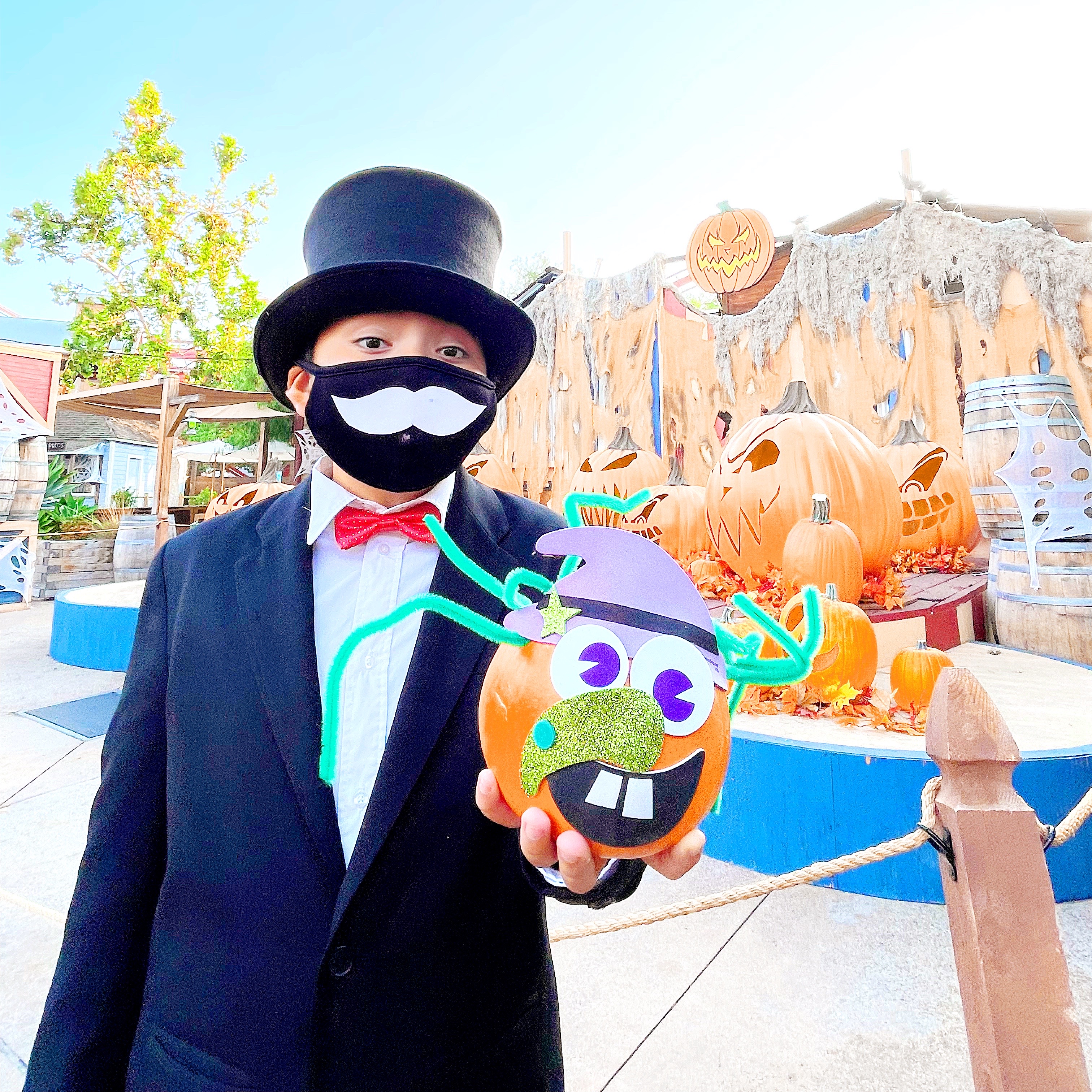 Travel
2022 Orange County Halloween Events
2022 Orange County Halloween Events
Family-friendly Halloween events in Orange County 2022
Halloween events in Orange County are back! There's tons of fun things to see, eat and do this Halloween season and we're happy to be rounding up as many events as we could find for you.
This Orange County Halloween events list is organized by city and noted where the entrance are FREE. Use it as a jumping off point to celebrate this holiday in Orange County and choose a few holiday events to attend.
We put together so many Halloween family events including small business pop-ups, haunted houses, halloween parties, fall festivals, and celebrations. Scroll down and let us know in the comments which one is your favorite!
p.s. If you're looking for more fun things to do in Orange County this Fall, check out our Orange County Fall events guide!
Orange County Halloween Events organized by city
ANAHEIM
Halloween events in Anaheim
FREE Anaheim Fall Festival & Halloween Parade
Downtown Anaheim | October 29, 2022
TBD
Join us as we celebrate the wacky, wonky and thoroughly heart-warming community that is Halloween in our hometown.
FREE El Dia de los Muertos
Anaheim Town Square | TBD
TBD
Costume contest, kids crafts, chalk art with kids chalk zone, face painting, mariachi and more.
FREE Halloween Night Market
Anaheim GardenWalk | September 30, 2022 – October 30, 2022
Friday 4-9PM, Saturday and Sunday 1PM-9PM
Outdoor, family-friendly fun every weekend in October! Feed your spooky heart with small shops, artists, crafters, and outdoor dining.
Featuring:
50+ Spooky Vendors
12 Food Vendors
Family Entertainment – Every Saturday!
Live Bands – Every Sunday!
5 Weekends of spooky vibes, where you belong
Oogie Boogie Bash – A Disney Halloween Party
Disney California Adventure | select nights September and October
6:00PM-11:00PM
It's almost time to celebrate Halloween Time at the Disneyland Resort with the long-awaited return of Oogie Boogie Bash – A Disney Halloween Party. So dress in a fun costume and discover thrills and chills for every member of the family…from Mickey's Trick & Treat show to our Frightfully Fun Parade, and even trick-or-treating!
FREE Anaheim Plaza Trick-or-Treat
Anaheim Plaza | TBD
11:00AM-1:00PM
For Kids ages 12 and under, dressed in costume can enjoy a FREE and SAFE way to TRICK or TREAT in the light of day!

Kids must be dressed in costume to participate. Candy available from 11 am – 1 pm or while supplies last. Look for the "Trick or Treat" signs posted in the windows of participating stores and restaurants.
FREE DIY Sugar Skulls
Euclid Branch | October 20 and 27, 2022
3:30PM-4:00PM
Decorate the Sugar Skulls. All ages.
$30-$40 Tunnel of Terror OC Car Wash
2219 West Lincoln Avenue | Oct. 6-8, 13-15, 20-22, 27-30, 2022
6:00PM-10:00PM
A world class car wash experienced with a haunted tunnel that you and loved ones will never forget all from the comfort of your own vehicle.

Tunnel of Terror OC Haunted Carwash is a carefully curated experience, with ghosts and ghouls popping up throughout the wash, and special effects providing a terrifying ambiance. Participants can also expect unique surprises each night!

Tunnel of Terror OC will have no age limit, as all visitors are expected to remain in their vehicles at all times throughout the event.
WATCH: https://www.instagram.com/p/CVVrbKupixl/
BREA
Halloween events in Brea
FREE Halloween Costume Exchange
Brea Resource Center | October 10-13, 2022
8:00AM-7:00PM
Donations are being accepted now through Friday, October 7 during our regular business hours of 9 a.m.-6 p.m. When you donate directly to the Resource Center, you will receive a voucher, granting you access to "shop" for a costume on our first day. If you don't donate, you can still join us Tuesday-Thursday.
BUENA PARK
Halloween events in Buena Park
$69+/person Knott's Spooky Farm
Knott's Berry Farm | Daytime Thursdays – Sundays, September 29 – October 30, plus Halloween
8:00AM-5:00PM
Enjoy the Halloween season at Knott's Spooky Farm, a family-friendly fall time celebration. Little ghouls can trick-or-treat around the town of Calico's shops and buildings to collect sweet treats from the friendly townsfolk plus enjoy even more kids' Halloween activities. Families can join in on the Halloween fun as the park is transformed with themed décor and spooky surprises. 
The fall daytime Seasons of Fun event is included with regular park admission or your Season Pass.

On Instagram: https://www.instagram.com/p/CUbcapsFQ8B/

WATCH: https://www.instagram.com/p/CUTcK8ppNzl/
CORONA DEL MAR
Halloween events in Corona del Mar
FREE Halloween Boutique
Roger's Gardens | September 6-October 30, 2022
9:00AM-6:00PM
Experience the thrill of classic horror as you explore the rooms of our eerie and unusual house. Haunted walls hide unseen activity, and otherworldly creatures lurk at every corner.

Discover cabinets overflowing with unusual artifacts, and decadent decor with a twist. The sinister styled rooms are decorated with a beautiful, eclectic collection of antiquities and curios.

Connect with your inner ghoul and monster at Roger's Gardens.

WATCH: We visited Rogers Gardens
COSTA MESA
Halloween events in Costa Mesa
$30+ Boo Ha Ha!
OC Fair | October 28-29, 2022
6:30PM-12:00AM
The Boo Ha Ha will feature 3 hours of unlimited tastings from some of the nations top breweries! Enjoy samples of Oktoberfest, German style lagers, IPA's, Seltzer, Cider, Kombucha and more! 
Tastings will be available from 7PM – 10PM and concessions will be available throughout the event featuring a full bar.
$10/person Hana Field Pumpkin Patch
Hana Field | October 1-31, 2022 (weekends only)
10:00AM-6:00PM
Pick your own pumpkin! Wander through the flower fields! Take a Wagon Ride around the fields! Open on weekends only.
FREE Barkoberfest
Tewinkle Park | October 22, 2022
11:00AM-2:00PM
Pet adoptions, pet costume contets, vendors, dog training introductory class, and much more!
FREE Scarecrow Festival
Lions Park Event Lawn | October 15, 2022
2:00PM-6:00PM
A tradition dating back to 1930's, sign up to create your own scarecrow. Enjoy train rides, face painting, pumpkin patch and crafts. Free!
FREE Trunk or Treat
IKEA | October 29, 2022
4:00PM-7:00PM
Bring your own bags to collect candies from decorated trunks. Interactive booths, activities, and a costume contest.
CYPRESS
Halloween events in Cypress
FREE Trunk or Treat
5800 Lincoln Ave | October 19, 2021
5:00PM-9:00PM
Food trucks, movie cars and more
DANA POINT
Halloween events in Dana Point
$30 non-member; $25 member Family Night: Pretty Garden Pumpkin
Sherman Gardens & Library | October 15, 2022
9:30AM-10:30AM
Join artist instructor Alexandra Ito to learn how to decorate a pumpkin with dried leaves and flowers. This fun family class takes place in the outdoor classroom at Sherman Gardens before the garden is open. Your pumpkin will look great at your home or make a wonderful gift for someone special.
Grandparents and favorite adults are welcome too! No experience necessary.
All materials provided.
WATCH: We visited Sherman Gardens
$30 non-member; $25 member Family Art Class: Painting Pumpkins
Sherman Gardens & Library | October 29, 2022
9:30AM-10:30AM
Join local artist Erna Van Dyk as she teaches you how to create a watercolor painting of pumpkins. Working together, you will use step-by-step watercolor techniques to create your own beautiful piece of art. This fun, relaxed class takes place in our outdoor classroom before the garden is open.
FREE Pumpkin Decorating
Dana Point Library | October 25, 2022
2:00PM-5:00PM
Get ready for Halloween! Stop by any time between 2pm and 5pm to decorate a pumpkin without carving.
Please bring your own pumpkin to decorate! We will provide paint, sequins, feathers, and a bunch of spooktacular materials for you to use.
Free. No registration required. Sponsored by the Friends of the Dana Point Library. For more information, please call 949-496-5517.
FOOTHILL RANCH
Halloween events in Foothill Ranch
FREE Pumpkin Painting
Foothill Ranch Library | October 15, 2022
10:30AM-11:30AM
Come paint a pumpkin at the Foothill Ranch Library! All supplies and pumpkins will be provided.
FULLERTON
Halloween events in Fullerton
$34+ The 17th Door Haunt Experience
1851 W Orangethorpe Avenue | select dates September 16-October 31, 2022
6:00PM-12:30AM
OC's scariest & most intense haunted house known for pushing boundaries! Mind-blowing rooms, shocking innovation & unique experiences that have never been undertaken before in a haunt, including an epic 45 minute add-on experience called The Field Trip!
GARDEN GROVE
Halloween events in Garden Grove
$12 (ages 3-13); $3 (ages 14+); FREE (under 2) Jack-o-Lantern Jamboree
Atlantis Play Center | October 22, 2022
1:00PM-4:00PM
Experience spooky obstacle courses, puppet shows, a reptile show and petting zoo, pumpkin patch, and more! Costumes are encouraged.
Ticket prices are $12 per child, ages 3-11; $3 for individuals, ages 12 and over; and youth, 2 and under, are free.
Ticket sales begin Monday, October 3 through Thursday, October 21, or until quantities run out.
For more information, visit ggparksandrec.com or call (714) 741-5200.
FREE Trick-or-Treat Event
Garden Grove Main Library | October 27, 2022
5:00PM-6:00PM
Join us for a Spooky Maze, craft, dance party, and trick or treating! This event is for all ages. Costumes are encouraged. Supplies are available while they last. Questions? Call the branch at 714-530-0711 or [email protected]
HUNTINGTON BEACH
Halloween events in Huntington Beach
$10 per person, additional pumpkins available for purchase Falloween
Worthy Park | October 22, 2021
3:30PM-8:30PM
Join us for a fall-themed celebration! We'll be hosting fun family activities including a pumpkin patch, games, food trucks, a movie, and more! Dress in your favorite fall outfit or your Halloween costume!
$22+ Pumpkin Dash
Bolsa Chica State Beach | October 22, 2022
8:05AM-9:00AM
Kick off for A FIT FALL. We are combining the traditional Halloween/Harvest theme (so if that's your gig, costume it up, join in games, costume contests, and super fun selfies and awards.
IRVINE
Halloween events in Irvine
$10/person Tanaka Farms Pumpkin Patch
Tanaka Farms | September 17-October 31, 2022
9:00AM-6:00PM
Have you ever picked your own pumpkin right out of the pumpkin patch? Tanaka Farms is one of the only farms in Orange County with a REAL pumpkin patch! We offer lots of activities, from wagon rides to arts and crafts!

No reservations are needed Monday thru Thursday, or Friday before noon. Parking Passes are required Fridays starting at noon, Saturdays & Sundays.

WATCH: https://www.instagram.com/p/CUc_Ug2Je5F/
Included with museum admission Trick-or-Treat through the City
Pretend City | October 31, 2022
General Admission: 12:30PM, 1:30PM – 4:00PM
We're all treats and no tricks here in the city! Come be a part of our special trick-or-treat extravaganza as our Pretendgineers give away some neat surprises! This party is bound to be a scream!
FREE Fall Boutique & Crafts Faire
Crown Valley Community Center | Oct. 1, 2022
9:00AM-2:00PM
Start your holiday shopping early or treat yourself to unique, handmade, one-of-a-kind gems! The event will take place at Crown Valley Community Center located at 29751 Crown Valley Parkway, Laguna Niguel.
$10 per person, $15 day of Pumpkin Rescue
Crown Valley Community Center | Oct. 2, 2022
1:00PM-4:00PM
Join us to rescue and decorate your own pumpkin! This fun event will include music, swimming, and an inflatable slide. . Pumpkin included. 3 and under free. Limited tickets available.
NEWPORT BEACH
Halloween events in Newport Beach
FREE Annual Fall Faire & Pumpkin Patch
Environmental Nature Center | Oct. 16, 2022
10:00AM-3:00PM
Join the fun at our 47th Annual Fall Faire! Embark on a "Craft Crawl"! Play nature games! Watch performances around the "Fire Circle Stage"! Enjoy delicious treats from our SavorOC restaurants! Pick up a pumpkin or two!

An Online Silent Auction from October 11 – 16 will feature something for everyone – from gift certificates to your favorite restaurants to exciting and unique experiences! Donate to our online silent auction HERE. You do not need to be present or even attend the Faire to participate in the auction.
ORANGE
Halloween events in Orange
FREE Trunk or Treat hosted by Living Mi Vida Loca
Santiago Canyon College, 8045 E Chapman Ave | Oct. 14, 2022
4:30PM-7:30PM
* FREE EVENT 🎟
* Family Friendly event 👶🏻
* Vendors 🛍 
* Food trucks 🌮 
* Activities 🖼 
* Dog-friendly 🐕 
* Bring your bag to trick-or-treat! 🍬
FREE Halloween Spooktacular (ages 3-12)
Orange Public Library | Oct. 22, 2021
2:00PM-4:00PM
Stop by the Library for thrills, chills, and treats. Come in costume for games and crafts, and stroll through the Haunted Hall if you dare.
FREE Halloween Make & Take Craft (Ages 5-12)
Taft Public Library | Oct. 24-29, 2022
2:00PM-4:00PM
Drop by the One Desk at the Taft Branch Library and pick up a Halloween kit filled with supplies and instructions for a fun craft to make at home. While supplies last. Ages 5-12.
FREE Irvine Park Railroad Pumpkin Patch
September 17-October 31, 2022 |  Irvine Park Railroad
The Pumpkin Patch is located just behind the train station and admission is FREE. Please note that a gate entrance fee will be charged by the County of Orange for each vehicle that enters Irvine Regional Park.

If you plan to visit us on busy weekends, we suggest that you plan to arrive early in the morning to help avoid park entrance and parking delays.
FREE Great Pumpkin Weigh-off
September 24, 2022 |  Irvine Park Railroad
9:00 am
Pumpkin growers will see if they have what it takes to win a prize for growing the biggest pumpkin. Cash prizes will be awarded.
RANCHO SANTA MARGRITA
Halloween events in Ranch Santa Margarita
FREE The Great Pumpkin Carving Contest
Central Park | Oct. 31, 2022
2:00PM-5:00PM
The Great Pumpkin Carving ContestCarve out some family time and enter your pre-carved pumpkin for a chance to win a prize. Pumpkins will be displayed at the Amphitheater during Halloween Family Festival.
Categories: Most Creative, Spookiest and Funniest.
All pumpkins must be displayed by 3:00 p.m. Winners will be announced at 4:30 p.m. and must be present to win.
For any questions, please contact Teresa Frei, SAMLARC Lifestyle Coordinator at 949.709.4006 or [email protected]
FREE Halloween Family Festival
30842 La Miranda | Oct. 31, 2022
2:00PM-5:00PM
Enjoy "spooktacular" fun for all ages at SAMLARC's Halloween Family Festival! Families can trick-or-treat in a safe and welcoming environment, play in bounce houses and inflatables, and enter the costume contest (child, pet and family categories). Attendees are encouraged to capture their favorite memories at a festive photo booth, purchase refreshments from local vendors, and enjoy music, games, and more. No Registration Required!
FREE Ghost Bingo
Rancho Santa Margarita Library | Oct. 1, 2022
2:00PM
Spooky fun has taken over the library. Join us for Family "Ghost" Bingo! Please contact the library for more information: Phone: 949-459-6094 Email: [email protected]
SAN CLEMENTE
Halloween events in San Clemente
$5 Spooky San Clemente
San Clemente Community Center | Oct. 23,2021
4:00PM-7:00PM
Tricks & Treats for All Ages! Grab your costumes and bring the family to the Community Center for a night of games, costume contest, trick-o-treating, pumpkins, and more! Avoid the ticket lines and purchase your pre-sale wristbands today for only $5.
FREE The Pumpkin Patch
Outlets at San Clemente | September 24-31, 2021
Times vary
Inflatable Amusements including bounce houses, GIANT slides and obstacle courses, Duck Bumper Boats as well as different types of Pumpkins, Gourds, Pumpkin Accessories, Snacks, Beverages and more.

WATCH: https://www.instagram.com/p/CUTIX2EBKPG/
FREE Candy Crawl
Outlets at San Clemente | October 30, 2021
1:00PM-3:00PM
Free trick-or-treating, pumpkin patch, live music and spooky fun
FREE Big Jack's Fall Festival
Outlets at San Clemente | September 25,2021
10:00AM-4:00PM
Local makers, live music, good grub, kids activities, pumpkin patch and so much more
FREE Pumpkin Splash
San Clemente Aquatics Center | October 30, 2021
11:30PM-4:30PPM
Pumpkin Splash will take place at the San Clemente Aquatic Center October 30th. Two sessions beginning at 11:30a & 2:00p! Attendees of all ages can swim in the Activity pool & Play Structure, float around with pumpkins, listen to spooky music, play on the inflatable obstacle course, and enjoy Halloween themed activities in and out of the pool! Each participant will enjoy one pumpkin for decorating while supplies last. Entry fee is $7 per person pre-registered space is limited. Participants must successfully pass a swim test to play on the giant inflatable in the 50M pool.
SANTA ANA
Halloween events in Santa Ana
$19.95/adult; $14.95/child Spooky Science featuring The Monster Academy
Discovery Cube | Oct. 1-30,2021
10:00AM-5:00PM
Our spook-tacular celebration is right around the corner. Spooky Science featuring the Monster Academy is coming soon. Visit on Halloween weekend, October 30 and 31, for the costume party parade and trick-or-treating at the museum!
$29.95/person (3+) Boo at the Zoo
Santa Ana Zoo | Oct. 23, Oct. 24, Oct. 29, Oct. 30
5:30PM–7:30PM
Boo at the Zoo is one of Orange County's longest-running Halloween events, providing a fun, safe, and family-friendly event for children of all ages who love to embrace the Halloween spirit!
Guests will discover "merry, not scary" decorations throughout the Zoo, making this an activity the whole family can enjoy together, wearing family-friendly costumes and collecting goody bags for each child on their way out.
Our exciting "Boofari" Express Train, Conservation Carrousel and Fifty Monkey Ferris Wheel rides will be entertaining little ghouls and goblins all night long. Parents, don't forget your cameras! Boo at the Zoo will provide great photo opportunities to last a lifetime!
$45 2021 Witches' Brew Tea
Heritage Museum | Oct. 16, 2021
11:00AM–1:00PM
Join the Victorian Tea Society at Heritage Museum for fiendish food and Witches' Brew! Don't forget to bring your broom and costume! There will be spooky house tours and photo opportunities!
FREE The Pumpkin Corral Pumpkin Patch
MainPlace Mall | Oct. 3-31, 2021
Mon-Thurs: 5pm-9pm / Fri: 4pm-10pm / Sat:10am-10pm / Sun: 10am-9pm
Snack Bar, Petting Zoo, Pumpkins, Field Trips, Inflatable Rides & Slides, Mechanical Kiddie Rides, Games, Bungee Jump, Bobbles, Pony Rides, Face Painting, And MORE!!
FREE Trick-or-Treating
MainPlace Mall | Oct. 31, 2021
2:00PM-4:00PM
MainPlace invites guests to join us from 2pm-4pm (or while supplies last) on Sunday, October 31st to trick-or-treat throughout the mall! Participating retailers will have a sign displayed in their window indicating they have candy available.
We encourage everyone to come dressed up in your Halloween costume, however, anyone over 12 years of age is asked not to wear a Halloween mask (though COVID masks are encouraged) or to wear a costume with a weapon
SEAL BEACH
Halloween events in Seal Beach
FREE Pumpkin Painting
Seal Beach Library | Oct. 6, 2022
2:00PM-5:00PM
Decorate a small pumpkin to display in the library, or take home. This program will take place on the Greenbelt near the Red Car. Limit one pumpkin per child, while supplies last. Contact Seal Beach Library for more information at (562) 431-3585 or Email: [email protected]
FREE The Craft: Wooden Haunted House
Los Alamitos-Rossmoor Library | Oct. 13, 2022
5:00PM-6:00PM
Open to ages 11-18, decorate a wooden house into a spooky decoration for October or year round! Paints and markers will be provided, but feel free to bring extra materials for decorating!
Supplies are limited, so first come, first served. Email [email protected] if interested in participating!
FREE Arty Loon's Spooky Adventure Show
Seal Beach Library | Oct. 15, 2022
3:00PM-4:00PM
Join us for a spooktacular presentation of magic, juggling, puppetry, games and prizes! Everyone is welcome to participate. Contact Seal Beach Library for more information at (562) 431-3585 or Email: [email protected].
FREE Interactive Movie: Hocus Pocus
Seal Beach Library | Oct. 20, 2022
4:00PM-6:00PM
Come run AMOK, AMOK, AMOK at the library and watch Hocus Pocus! Come prepared to be part of the show. Hot apple cider, bagged pretzels and popcorn snacks provided. All ages welcome. Contact Seal Beach Library to sign up at (562) 431-3585 or Email: [email protected].
FREE Unhaunted House
Seal Beach Library | Oct. 31, 2022
10:30AM-2:00PM
Come get just a little spooky at the library! Visit our creepy crawly craft and activity stations, and leave with a small treat or prize after your visit. This program is for children 2-5 years old. Siblings welcome.
Contact Seal Beach Library for more information at (562) 431-3585 or Email: [email protected].
SILVERA
Halloween events in Seal Beach
FREE Creepy Crawler Storytime
Library of the Canyons | Oct. 27, 2022
11:30AM-12:30PM
OC Parks will be joining us for a special and not-soscary storytime of nocturnal animals and their habitats. Which creatures go bump in the night? Think owls, bats, skunks, snakes, and maybe some spiders. Stay after for passive play. This program is open to all ages.
STANTON
Halloween events in Stanton
$29.50/person Adventure City Boo-Tastic Halloween Party
Kaleidoscope Mall | Oct. 1st, 8th, 15th, 22nd, 28th and 29th
5:30PM-9:30PM
6 Nights of Adventure City Boo-Tastic Halloween Party! Tickets are available online now at www.adventurecity.com. Come join us for this super family-fun Halloween adventure! Let's go on a Halloween Scavenger hunt, boogie along at our Spooktacular dance party, go through a spinning vortex, meet a mad scientist Magician, get candy and toys at our Trick-or-Treat Street and sooooooo much more! First event is Friday, October 1st! Buy tickets now before they all disappear! Tickets are not sold at the gate.
ORANGE COUNTY HALLOWEEN EVENTS IN VARIOUS LOCATIONS
Orange County Haunted Ghost Walks
Through October 31 |  6 Historic Locations in OC
Haunted Orange County is officially OPEN all season and just added OVER 30 NEW TOURS from now until October 31st! Choose from Old Town Orange, Santa Ana, Gold Star Canyon, Kellogg House, San Juan Capistrano, and Fairhaven Cemetery. All tours are still running with safety protocols in place including face covering requirements, strict social distancing, and limited tour group sizes. 
OC Ghosts and Legends Ghost Walks
October 1-31, 2021 | Black Star Canyon and San Juan Capistrano
OC Ghosts and Legends is the #1 source for authentic haunted tours and events in southern california and beyond. If you're seeking an intimate and authentic paranormal experience, you're in the right place.
FREE Pumpkin City Pumpkin Farm
October 1-31, 2021 | Anaheim Town Square and Laguna Hills Mall
Come celebrate Halloween at Orange County's premier Harvest Festival. Meander through thousands of pumpkins in all shapes and sizes in a charming farm atmosphere. Enjoy a host of amusement rides, game booths, and activities all set under the canopy of the beautiful autumn sky. Free parking.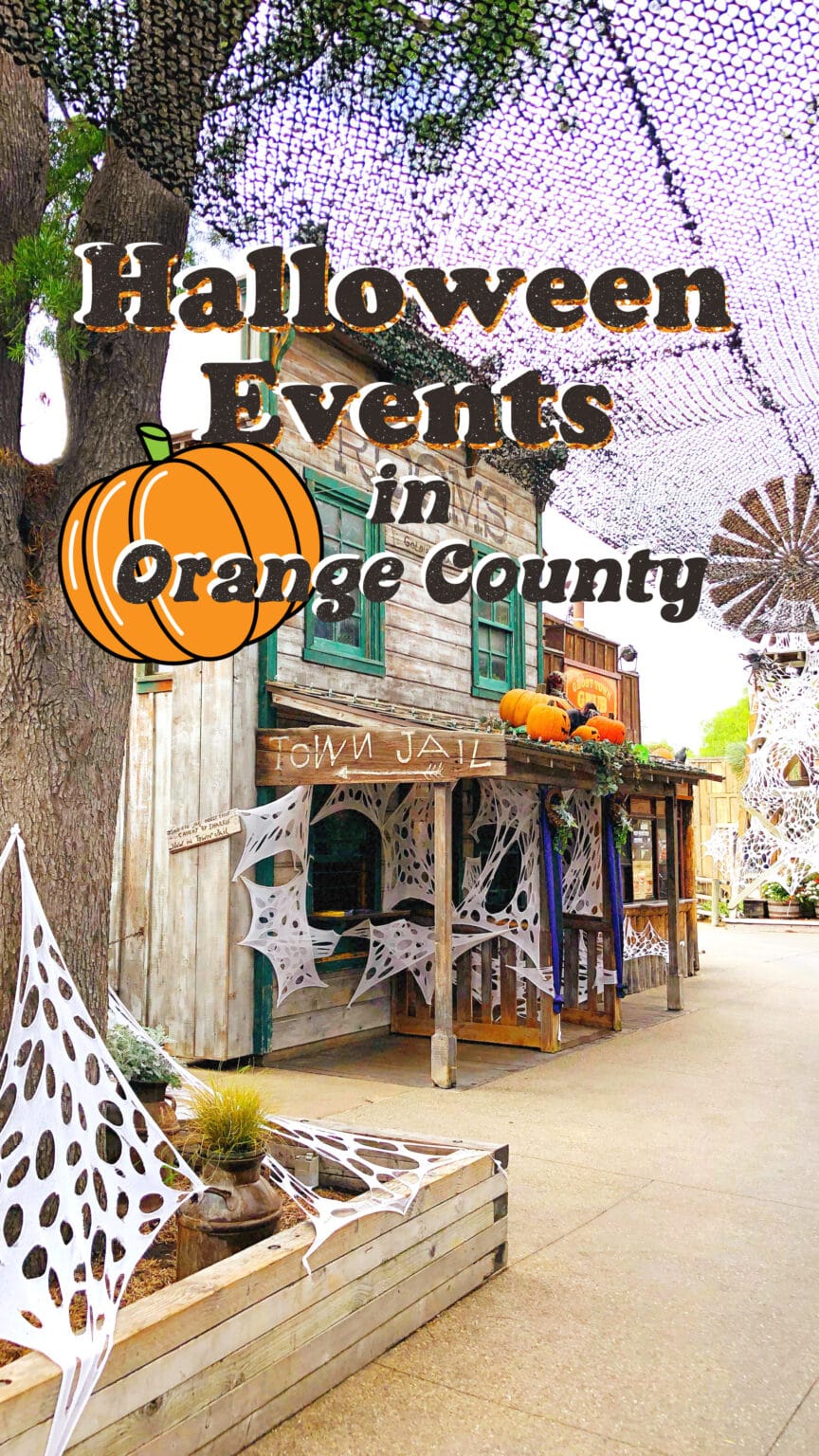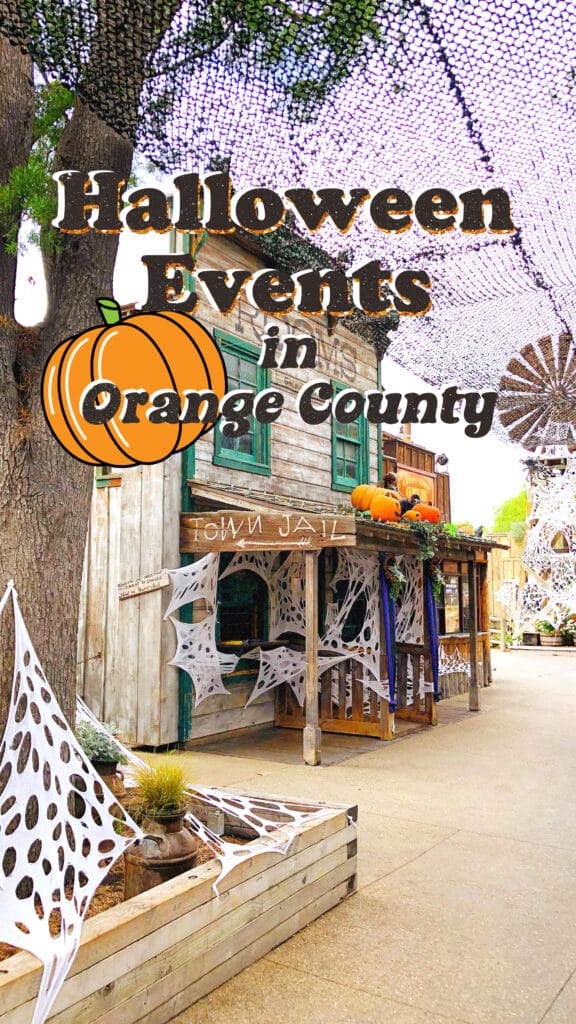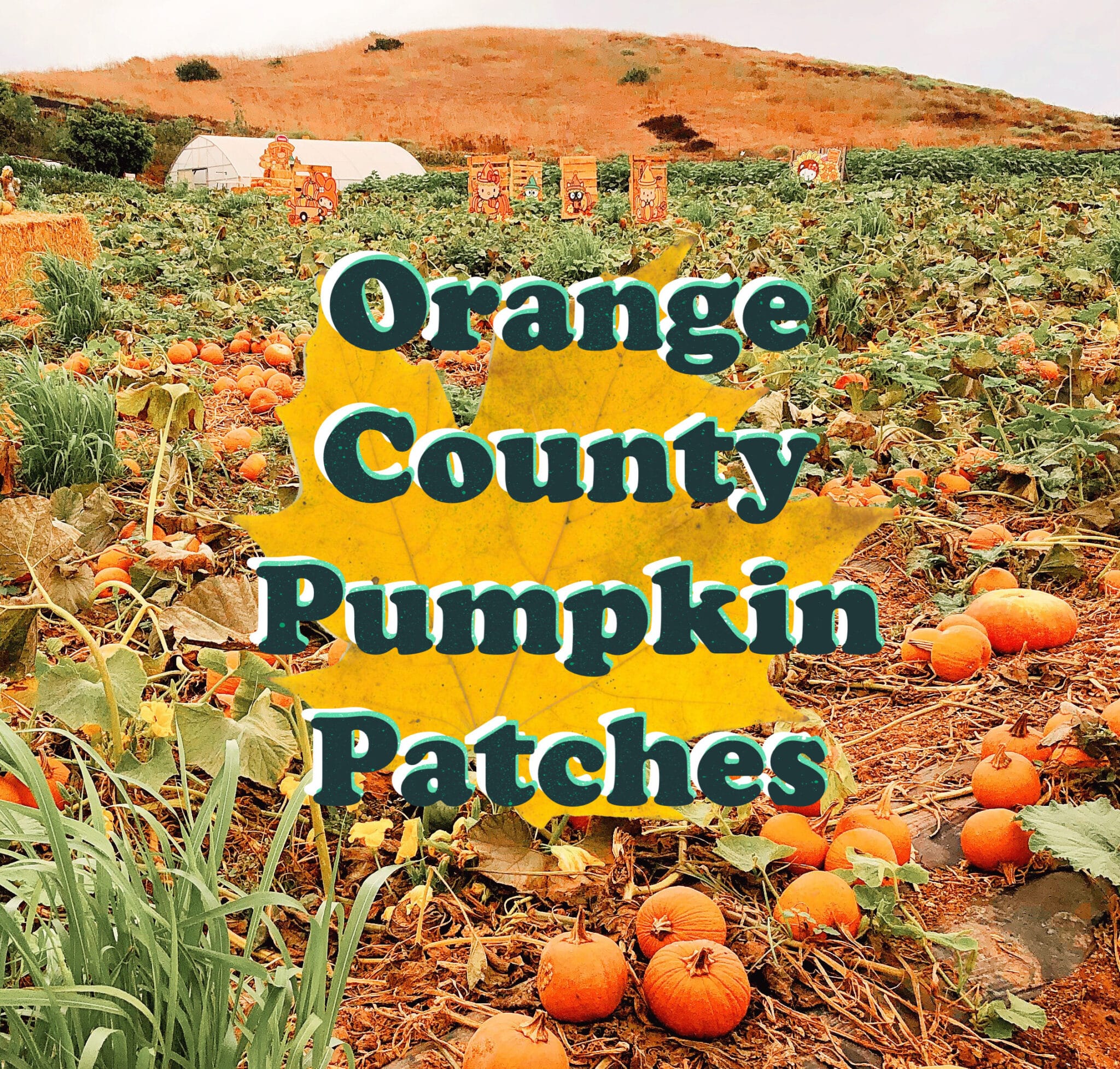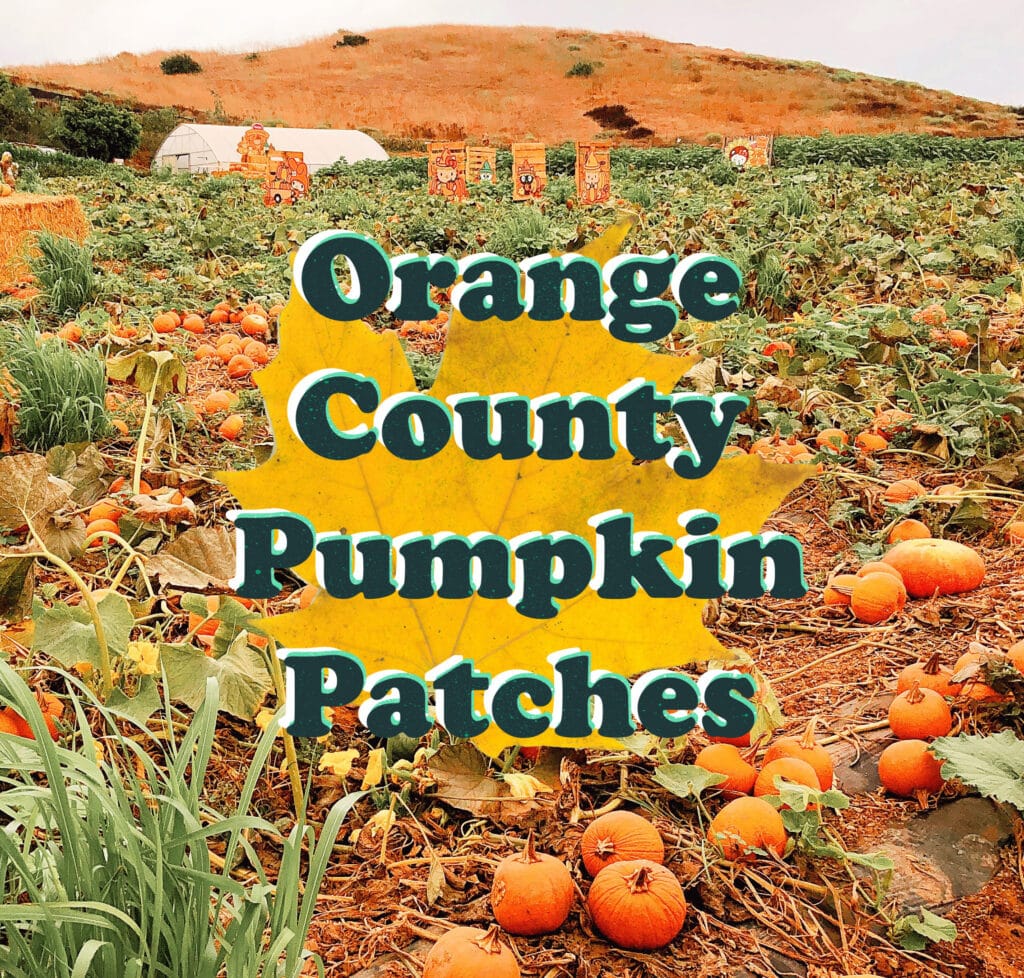 Originally published on September 7, 2022. Last Updated on September 24, 2022 by Pattie Cordova