If you follow my YouTube channel, you've seen by now all my breast augmentation updates. It's been a while since I've given you a written update, so now that I'm over a month post surgery, I thought it would be perfect to walk you through the whole process, including my New Look Now experience. But first, let me remind you what Dr. Niccole of CosmetiCare was working with (not much, I'll tell you that).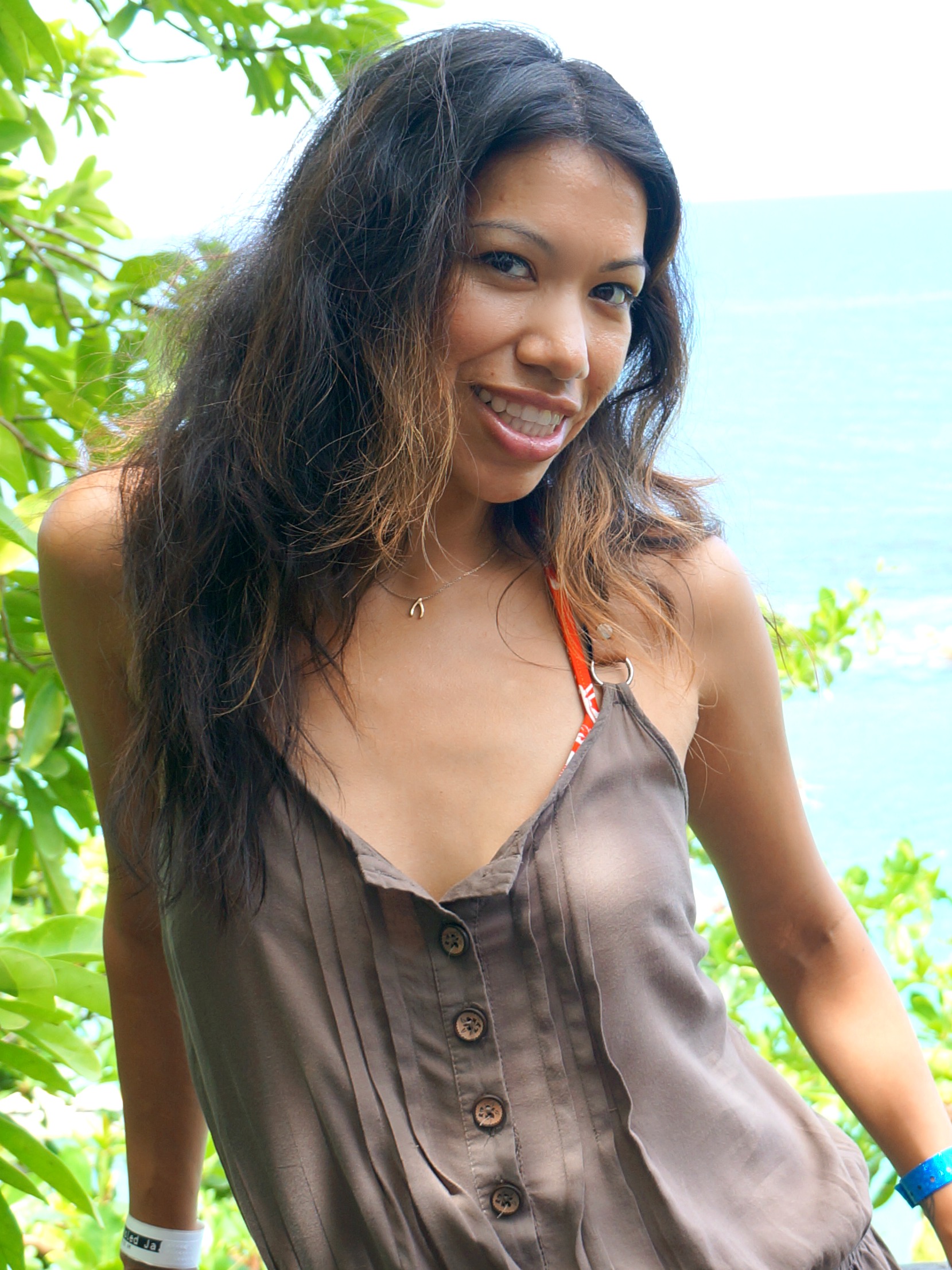 As you can clearly see, my barely B cups weren't much and my sternum is clearly visible. This picture was taken in Jamaica and that's basically what I looked like up until a month ago. In my lifetime, I had lost 75 pounds twice (after each pregnancy), I breastfed both of my two boys until they were just over a year old and I was never genetically inclined to have bigger breasts. I had been wanting a boob job since forever and my partnership with CosmetiCare made it possible for me to document my process and let others know what to expect.
I had my virtual consultation about a month before the procedure. Afterwards, I was asked to send in a "before" shot so I could try on the treatment with their New Look Now software. So I did it and they sent me back a link that allowed me to switch between "before" and "after" with just one swipe. All I can say is that I was in disbelief when I saw what I would look like after my procedure.

And here it goes… these are my actual pictures, no editing has been done other than adding the black bar across my chest.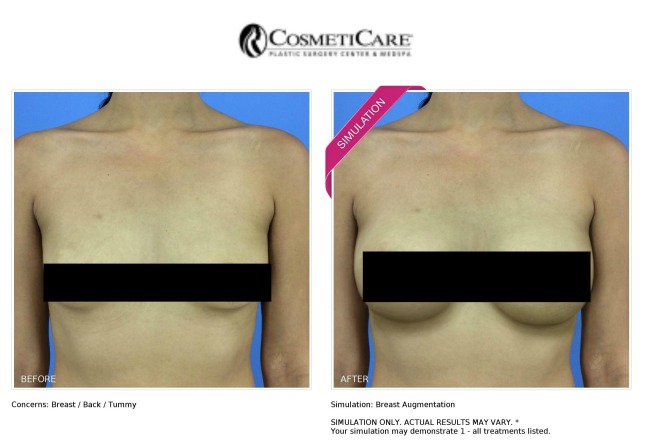 As you can see, it's a BIG difference. My small breasts were truly getting an upgrade. When I requested the New Look Now simulation I asked them to alter them as though I had a C cup. Although cup sizes are not guaranteed, they understood the look I was going for. I also wanted a more natural look, a very moderate profile.
I was happy with the simulation and couldn't wait to go in for my pre-op. Two weeks before the procedure I stopped drinking alcohol and increased my water intake. I wasn't on any medication or vitamins, so nothing else changed. I continued with my Bikram Yoga practice as well as my vegetarian diet. Although I was still anxious about going under anesthesia, I couldn't wait for the big day to come.
Read the series
Cost and Financing Options
CosmetiCare quotes breast augmentations between $6,000 -$8,000 depending on the doctor, saline versus silicon, and whether it's a breast augmentation, lift, etcetera.
Financing plans with 0% interest and low monthly payments to those who qualify are available via CosmetiCare. You can apply in their office during your visit or online before you arrive. Note that with the no-interest financing, you have the opportunity to spread your monthly payments out over time without incurring any financing charges.
If you're interested in finally getting that breast augmentation that you've been wanting to do, or any other type of plastic surgery or enhancement, you can jump over to CosmetiCare's New Look Now page and "try on" any procedure too – for FREE! And if you're in Southern California, I cannot tell you enough how much I love the staff at CosmetiCare. I've done multiple procedures with them including Botox, DermaPen with PRP, HydraFacial MD, Juvederm and truSculpt, and each and every time I walk out of their office I feel confident because I know that their staff is the best, and their work is always on point. I invite you to visit them if you want a quality MedSpa with a great staff! And don't forget to check back for my more on my experience.
CosmetiCare
1101 Bayside Drive, Suite 100
Corona Del Mar, CA 92625
949.537.2368
cosmeticare.com
[disclaim]This post is in partnership with CosmetiCare. All thoughts and ideas remain my own. [/disclaim]
Originally published on August 30, 2016. Last Updated on December 7, 2018 by Pattie Cordova