I've gotten comfortable with my body in the months since the breast augmentation. I'm still fighting the 15 pounds that I've gained though, but I'm happy to see that my new boobs have not gotten in the way of working out. I have also purchased just a handful of clothes because I did outgrow a few blouses and sports bras, and I picked up a few new bras too. I'm super happy with my body, and you can see a difference in my breast surgery before and after pictures.
So I had already gotten a bit of a preview thanks to CosmetiCare and their New Look Now program where I had the opportunity to "try on" my breasts before the big day. This was the rendition that they provided me: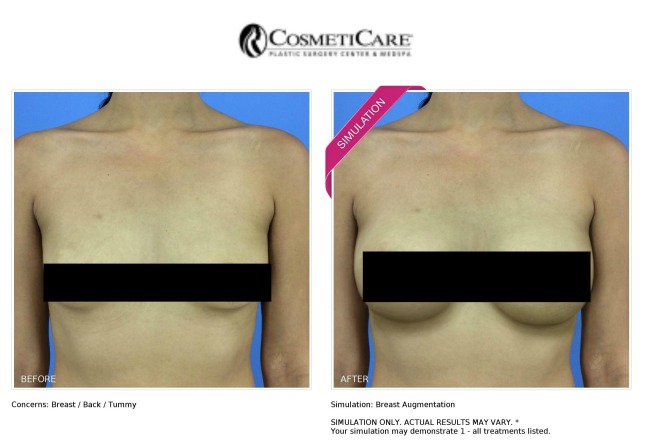 And this is the real "after" picture: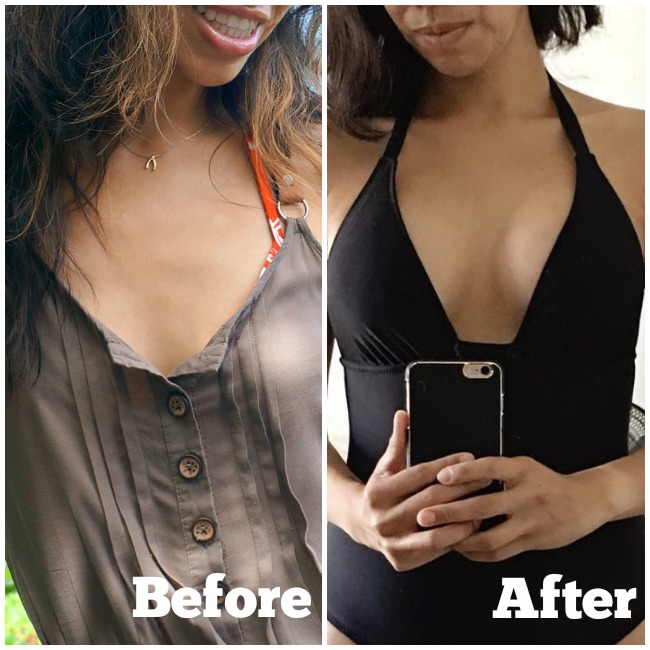 I think that's pretty close, don't you? I had originally shared the picture where I'm wearing the green jumpsuit to show you what I looked like in a bathing suit. My "after" shows a swimsuit that is filled out, but not so much that it gives the fake look that I never wanted.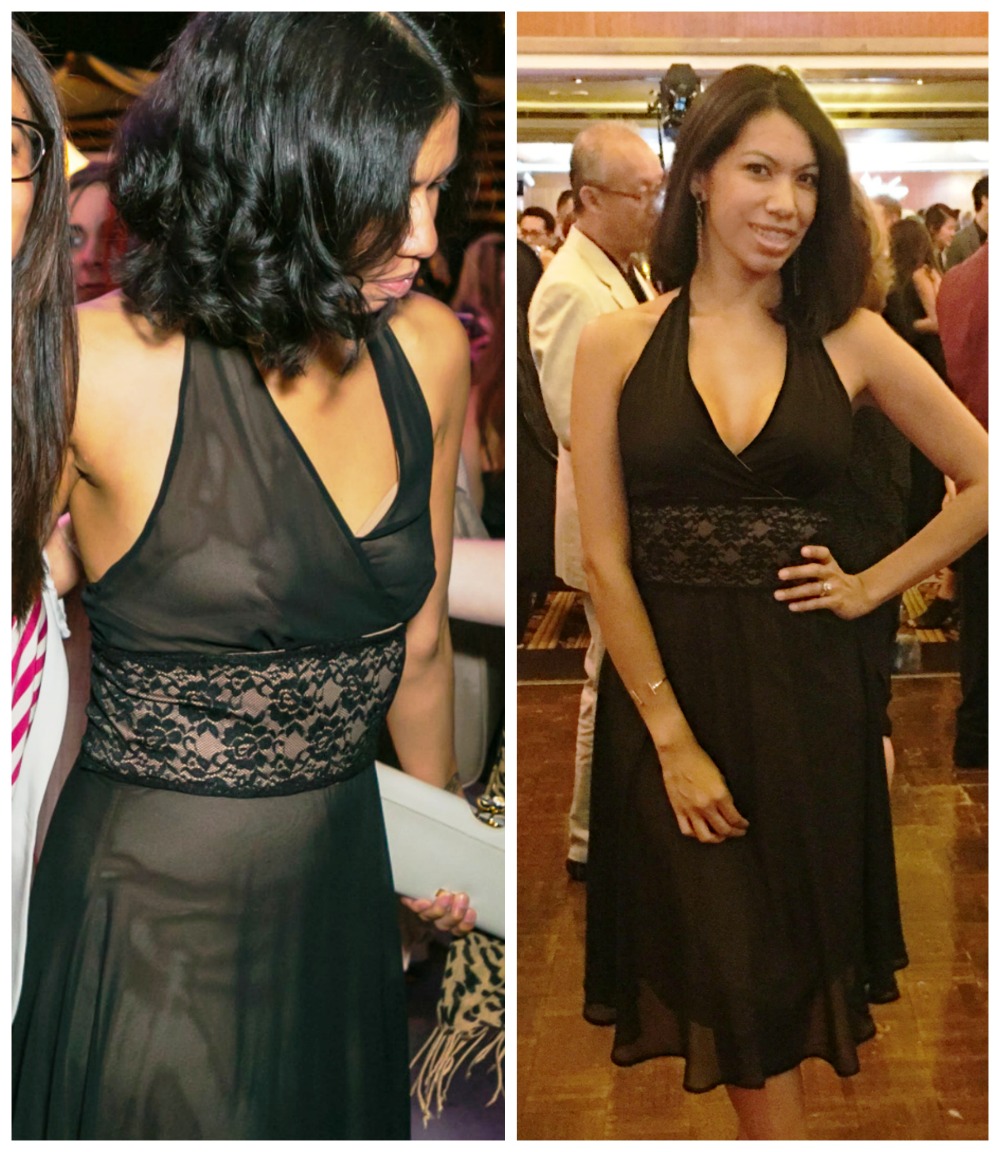 This second before and after picture shows a more date-night/event type of look. The first picture was taken in February, when breast augmentation was just something I wished to do. The "after" picture is me, wearing the same dress, at an event with the Hubster. I went without a bra, which I'm happy to still be able to do, and the dress fit so much better. I used to have to use breast pads just to fill it out a bit more – but not anymore.
I'm so happy with my results, and how my before and after pictures show what I wanted from the procedure in the first place. Something that was natural-looking, nothing over-the-top, and the ability to go without a bra. Five months later, the "drop and fluff" period has happened and the results are phenomenal.
Read the series
CosmetiCare
1101 Bayside Drive, Suite 100
Corona Del Mar, CA 92625
949.537.2368
cosmeticare.com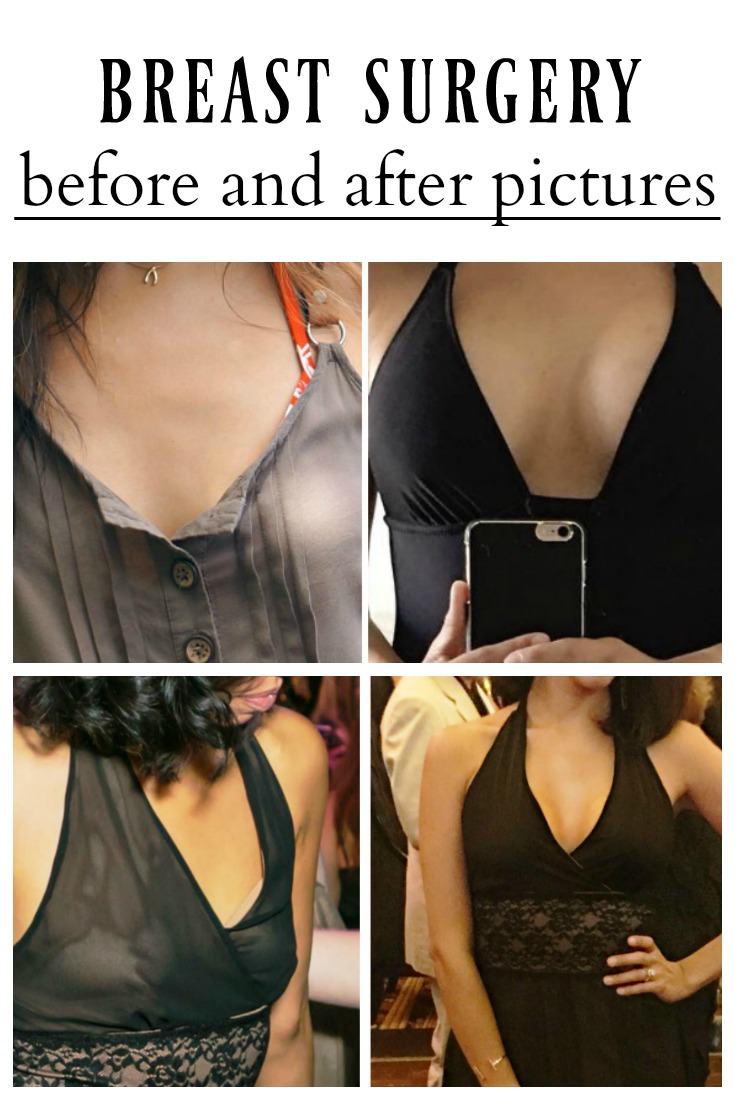 [disclaim]This is not a sponsored post in partnership with CosmetiCare. All thoughts and ideas remain my own. [/disclaim]
Originally published on December 29, 2016. Last Updated on August 1, 2017 by Pattie Cordova