Your Best Self
What happened the day of my breast augmentation surgery
The big (no pun intended) day of my breast augmentation surgery had finally arrived! I received my appointment time the day before – 5:30 a.m. – and I made sure to tell the Hubster so that he could get plenty of rest because I would be freaking out the entire way over there and wouldn't be much help.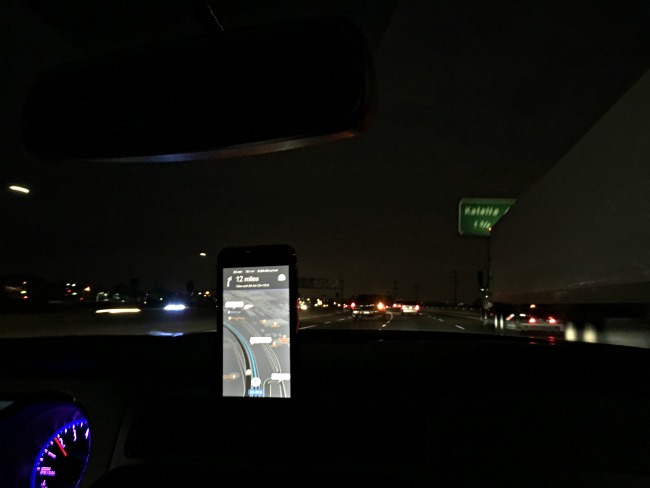 I followed the instructions given to me at my breast augmentation pre-op appointment and wore a comfortable pair of bottoms and a pink zippered sweater. I was the first patient of the day and so I went through the paperwork and first part of the process pretty quick. Before I knew it, I was standing in a small office, changed into the gown provided by CosmetiCare and took a pill to help combat any nausea.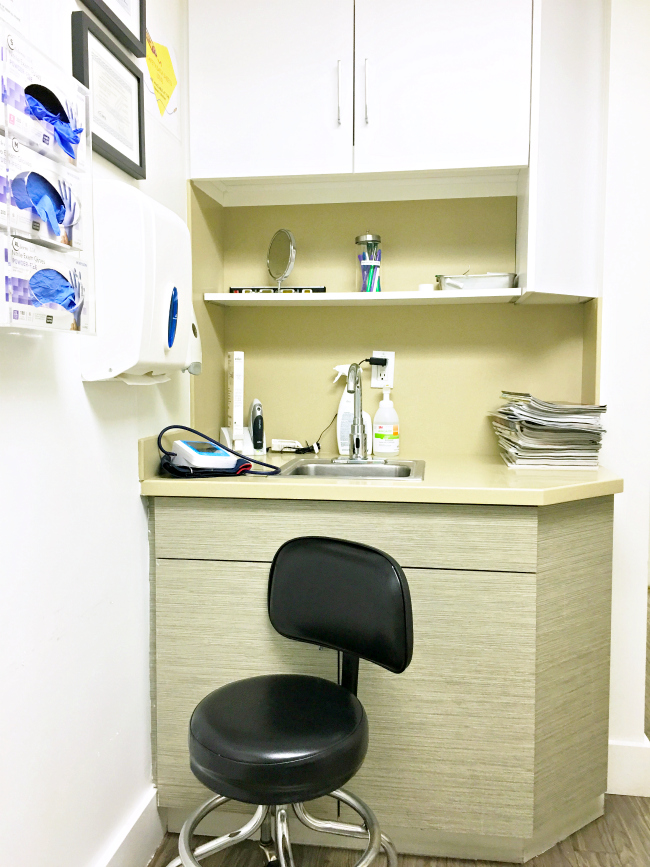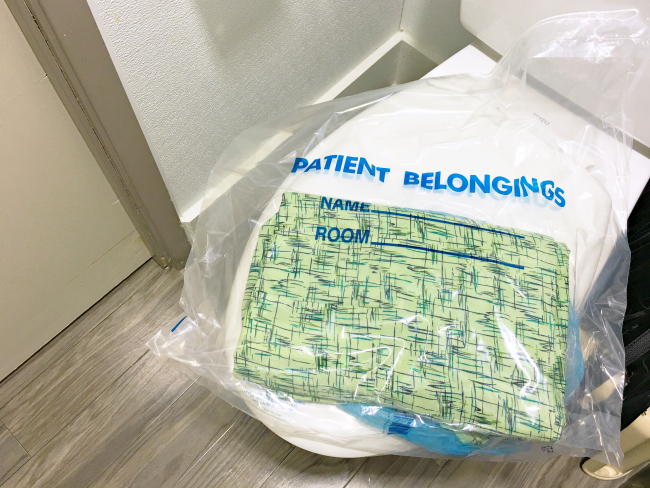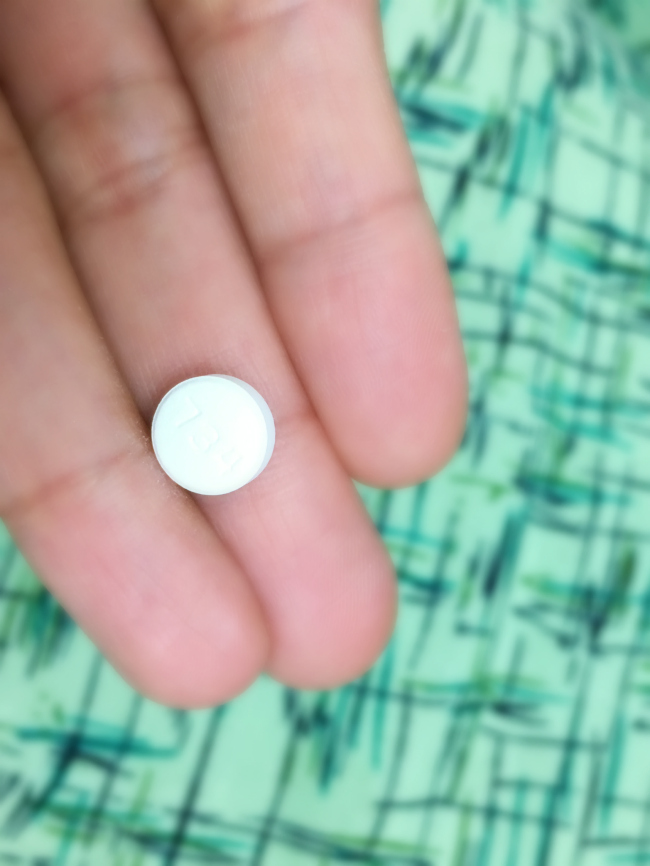 I went into the operating room, laid down on a narrow bed and waited for the anesthesiologist to come in. Soon after, Dr. Niccole came in to say hi and helped me calm my nerves a bit. I was SUPER nervous about the anesthesia. More than anything, I was freaking out about the possibility of not waking up from the procedure. It may sound crazy and unreasonable, but it was the only thing that I could think of. It was too late to turn back. So I laid down, looked at the lights hanging over my head and next thing I knew, I was in the recovery room.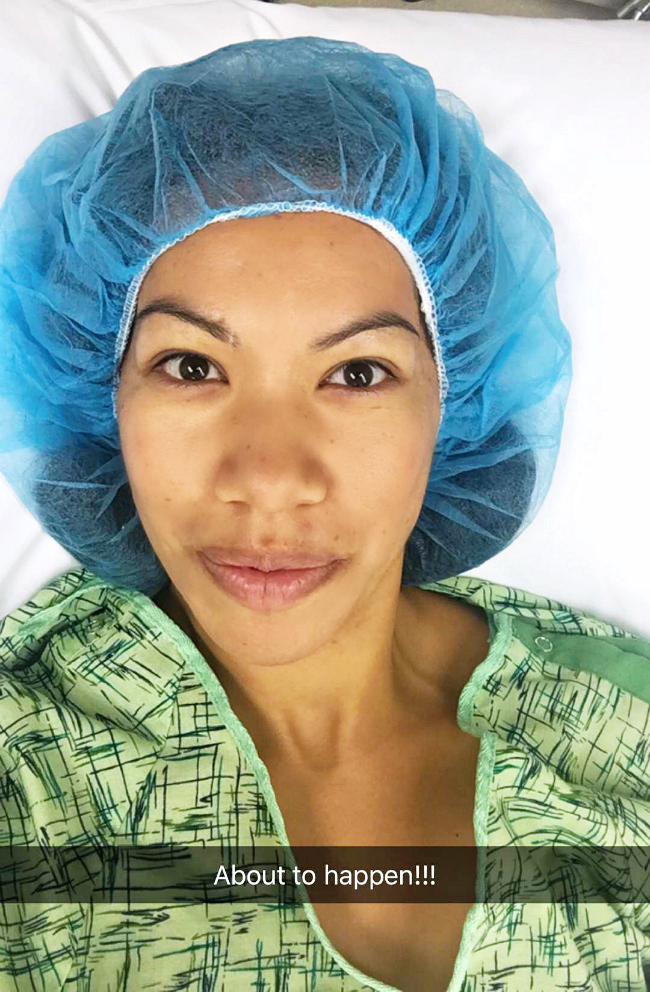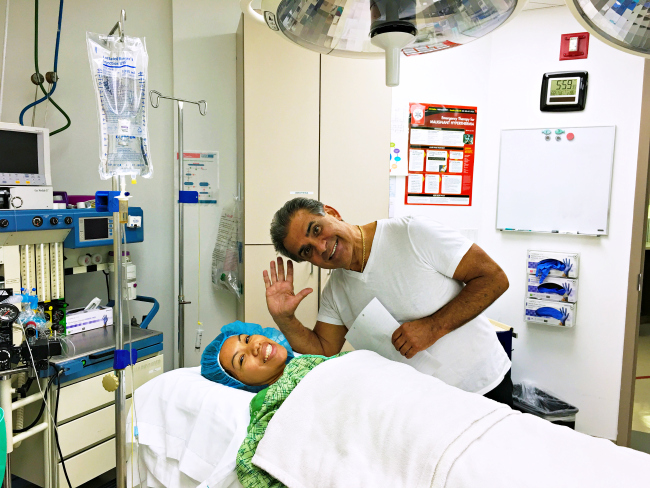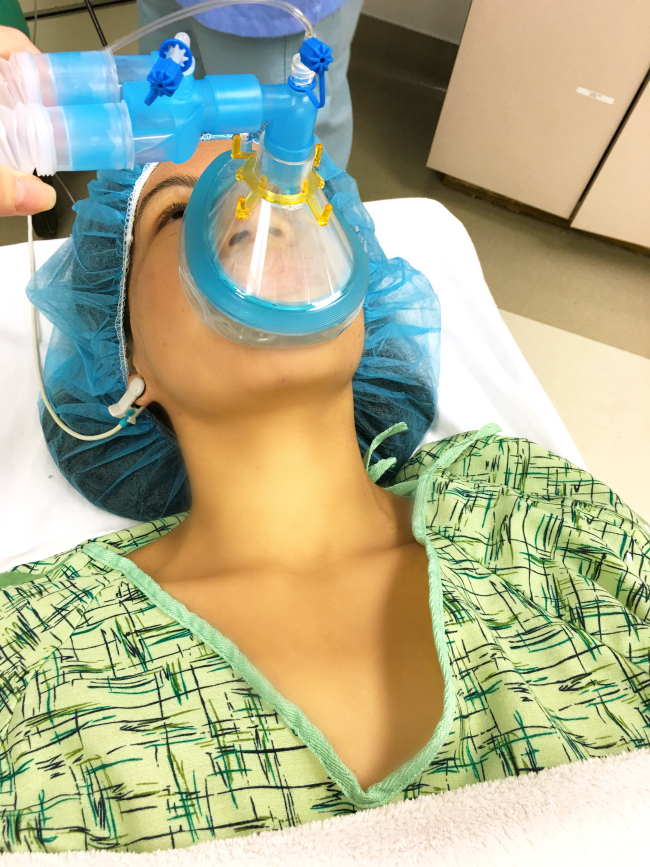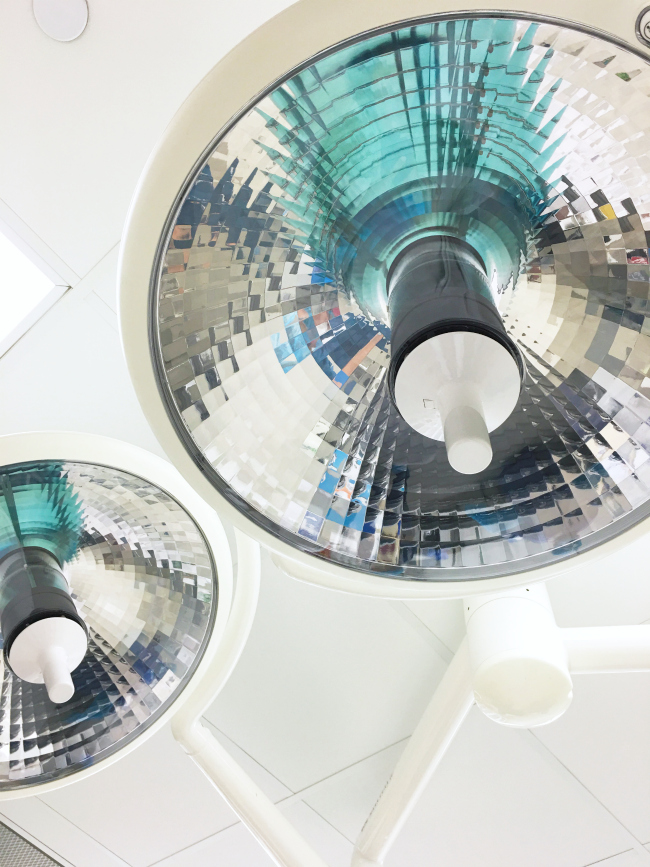 Before I lost complete consciousness, I told the nurses to feel free to grab my phone and snap a couple of pictures so that I could share with you. It was a little eerie to go through my phone later and see these pictures, knowing that it had happened while I was away in la-la-land.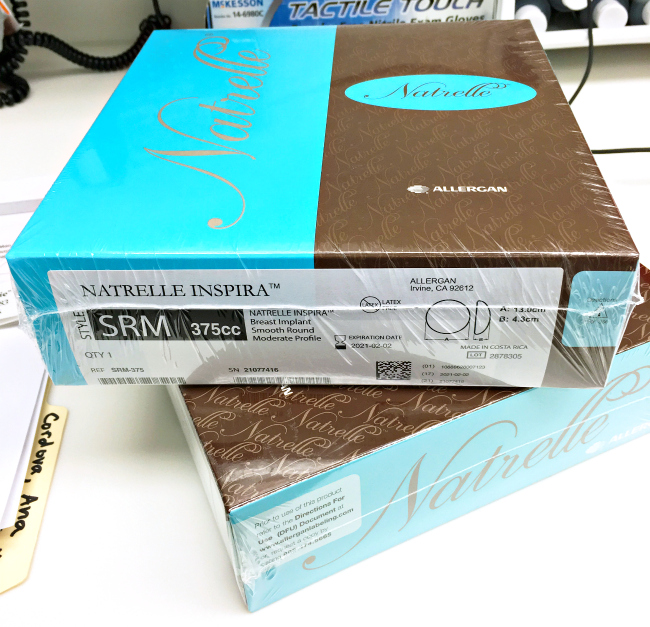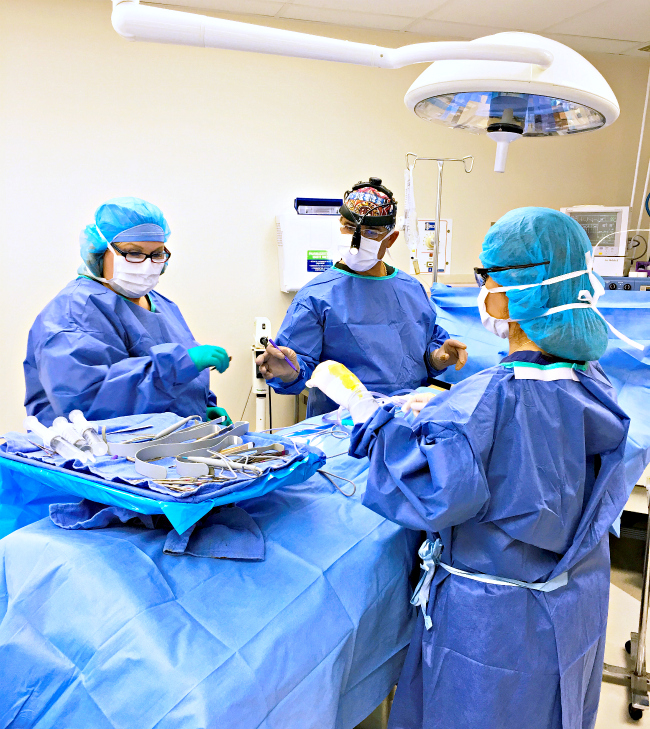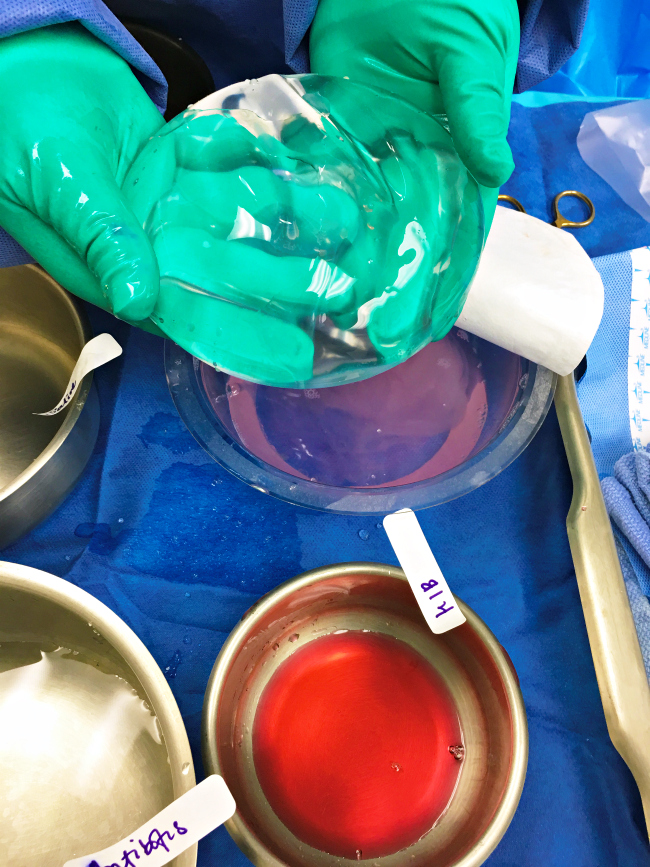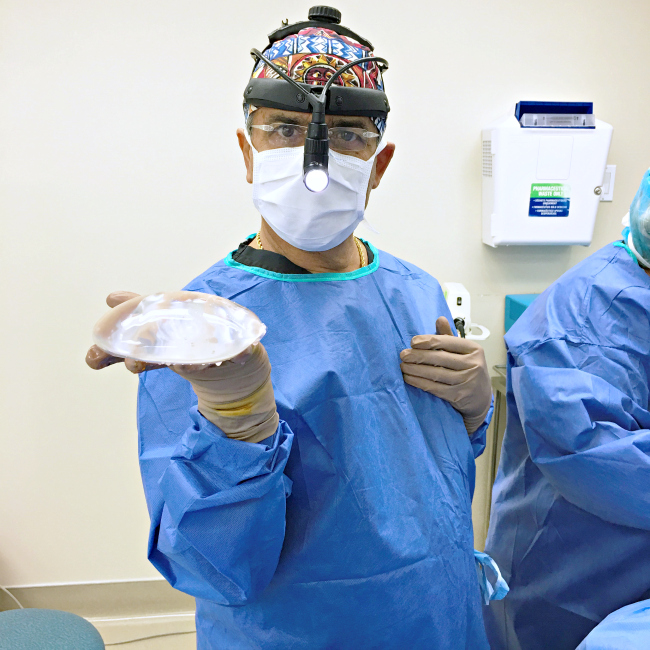 I woke up and I literally had no idea where I was. A few moments later, I realized what had happened and just a few minutes after that, I was helped into a wheelchair and into the Hubster's car. Every bump on the road home was painful. I felt every pebble on the road, every turn and I asked him to get me home as soon as possible because I couldn't stand the pain.
I was given Tylenol with Codeine to take every four hours for the pain, and Extra Strength Tylenol every two hours after that (if needed), which I did for the first full day. The Hubster and I had both gone over the post-surgery instructions over and over a million times so we knew that I had to be kept elevated, that I probably wouldn't be hungry and that I might have nausea. I was given a new antibiotic medicine to take because the other one gave me nausea.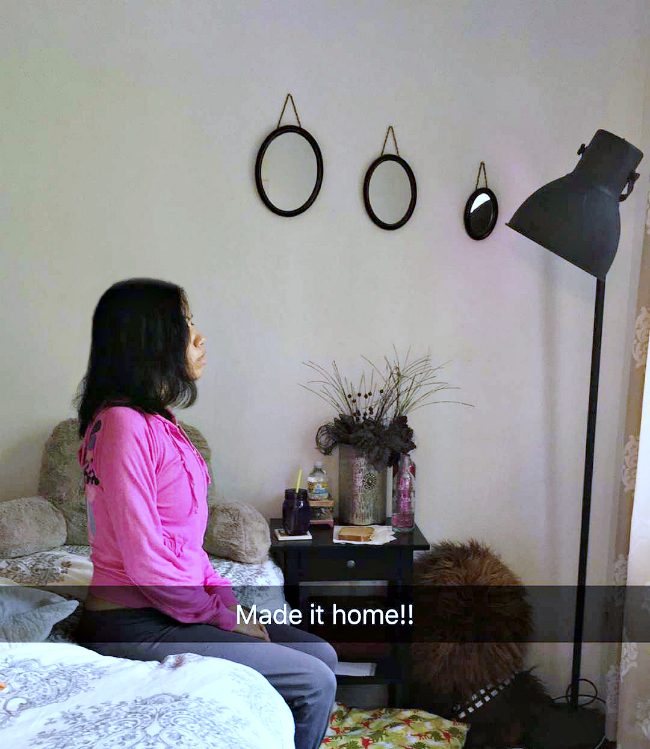 I asked the Hubster to take this pic so I could document the process. While I may look very serene and calm in the photo, I can tell you that inside I felt like I was suffocating and I could not take deep breaths. I needed a lot of help from the Hubster to do anything. My chest felt like it was being pulled apart and even when I tried to lie down I really couldn't. I had to have a lot of help (and a lot of pillows). Also, I felt like a T-rex. Yes, the dinosaur. I couldn't use much of my upper body because of my limited movement. So I had to rely on my leg muscles a lot. If you're in the process of getting a breast augmentation, I would like to offer you these tips to make your day go a little smoother:
Tips for Day of Breast Augmentation
Have water close to you and bendy straws to go with it.
Go with desk-type pillows and stack them to help you sit up
Sleep well elevated to avoid swelling
Have a button shirt available to change into when needed
Have your pills readily available in a pill box because opening the pill containers will hurt your chest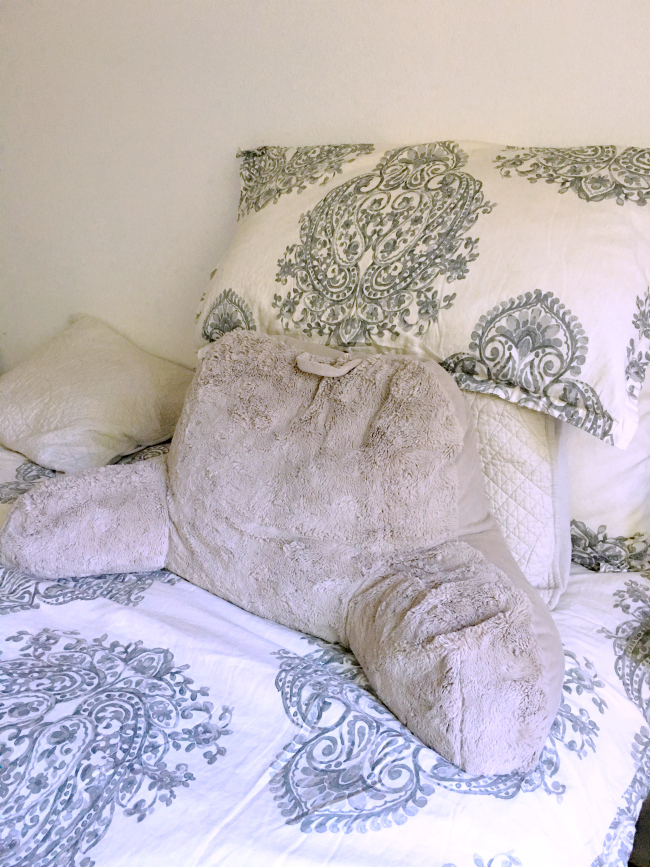 At the end of the day, I was only too happy to be drugged up for this day and get me on the road to recovery. The following day I would have to go in for my first follow-up appointment. Check back later for that post. Meanwhile, this is a first look at my new breasts PLUS a video that I made the day I got home.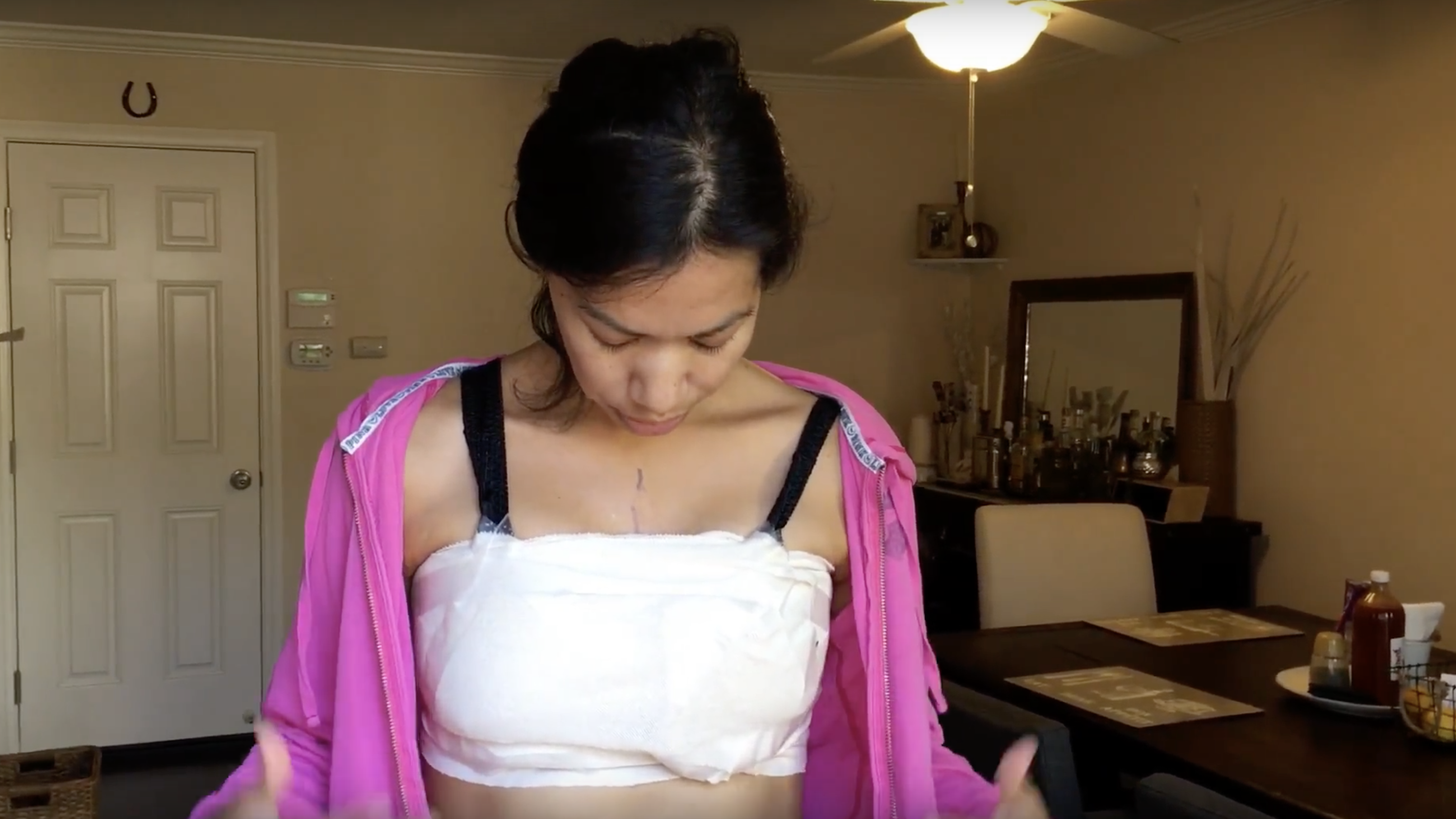 Watch: Breast augmentation Day 1 update
Read the series
CosmetiCare
1101 Bayside Drive, Suite 100
Corona Del Mar, CA 92625
949.537.2368
cosmeticare.com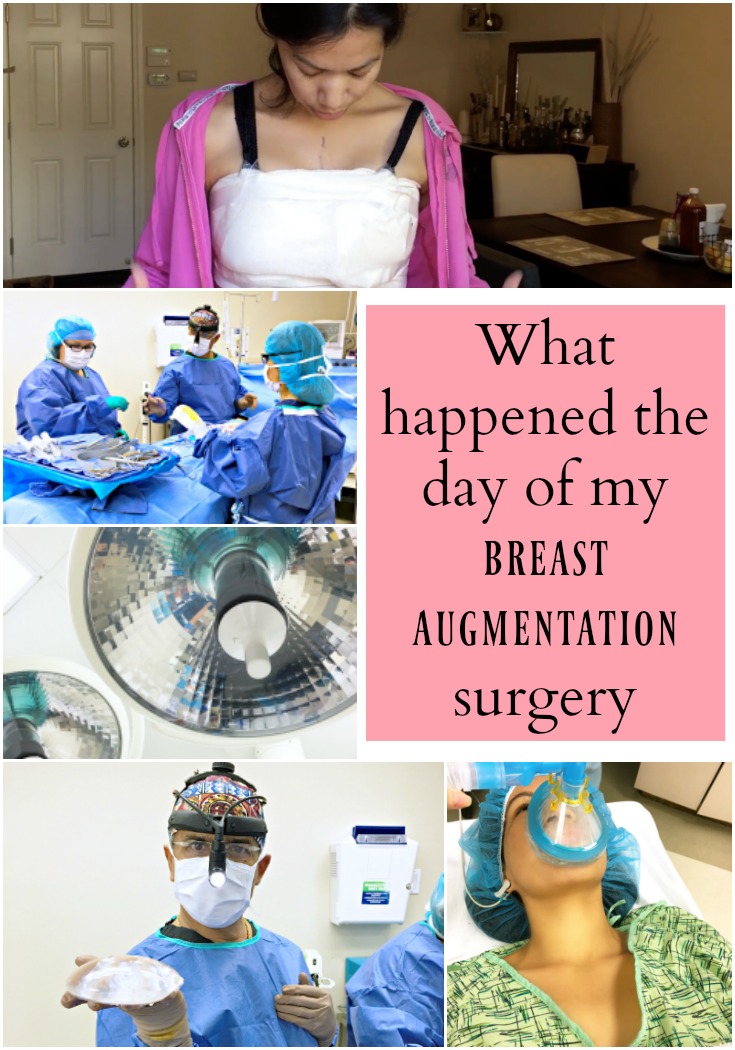 This is not a sponsored post in partnership with CosmetiCare. All thoughts and ideas remain my own.
Originally published on December 28, 2016. Last Updated on October 19, 2018 by Pattie Cordova