This year was full of changes, and for me the biggest change was my breast augmentation. It was something that I had been longing to do, and I'm so happy that this year it came to fruition. For this big change, I had the opportunity to partner with CosmetiCare, the same team that I trust with all my cosmetic procedures. I knew that I was in good hands because of their great reputation, outstanding before and after results, and experience. I didn't have anything to worry about, and that helped to reduce my anxiety that I had over the procedure.
Partnering with them also gave me the opportunity to share my breast augmentation story with you. I lifted the veil off of this procedure and laid everything out for you. From how "normal" this procedure is nowadays to my biggest surprise of the procedure (and yes, it has something to do with sex). In return, I've gotten personal messages from other women who have also undergone the procedure and others who looked to me for advice.
I invite you to read my series if you (or your significant other) have been thinking of getting a breast augmentation. And if you have any questions, I'd be happy to try and answer them. ¡besos! 💋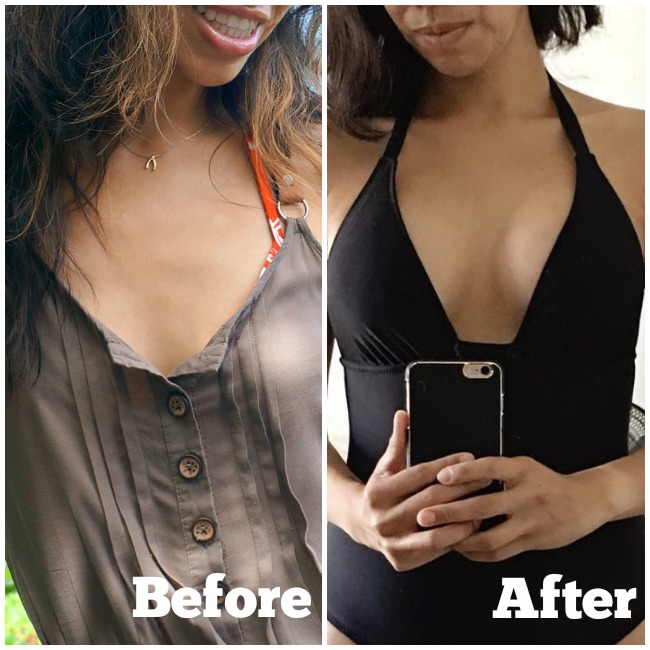 Read the series
CosmetiCare
1101 Bayside Drive, Suite 100
Corona Del Mar, CA 92625
949.537.2368
cosmeticare.com
Video Updates
I'm so glad I was able to gather my initial thoughts and reactions in these short videos! They went live originally on my YouTube channel, but I was also able to reference them later as I wrote down my thoughts, tips and suggestions as well.
Thank you so much for following my story and for your comments and messages as I went through with this procedure. It's something that I had been wanting to do for over a decade and this year, it just felt "right." I do hope that you reach out to the amazing team at CosmetiCare if you're considering having any type of surgical procedure done because they made everything so manageable and easy for me to follow. I'm extremely happy with my results, and I know that you would be too.
This is not a sponsored post in partnership with CosmetiCare. All thoughts and ideas remain my own.
Originally published on December 29, 2016. Last Updated on August 19, 2018 by Pattie Cordova