Food
Traditional Pozole Rojo with Chicken Recipe
Post sponsored by Mirum Shopper. Opinions are 100% my own.
We spent our Christmas Day huddled inside our warm home surrounded by family, laughter and great food. This year, the hubster and I made pozole rojo with chicken as the main dish. It was our first time making it (though we have made pozole blanco before) and it turned out fantastic. We rounded out our menu with rice, beans, ponche navideño, pan dulce, chocolate abuelita and lots of bolillo. Of course, no one showed up to our brunch empty handed (¡gracias, familia!) and we were able to add tamales, buñuelos, and a few more treats to our spread. We had a beautiful Christmas Day that ended late and it couldn't have been better.
Because our stew was so easy to make, we thought it would be good to share the recipe here so everyone could give it a try! It has just a few extra steps from our pozole blanco recipe, and it is just as delicious.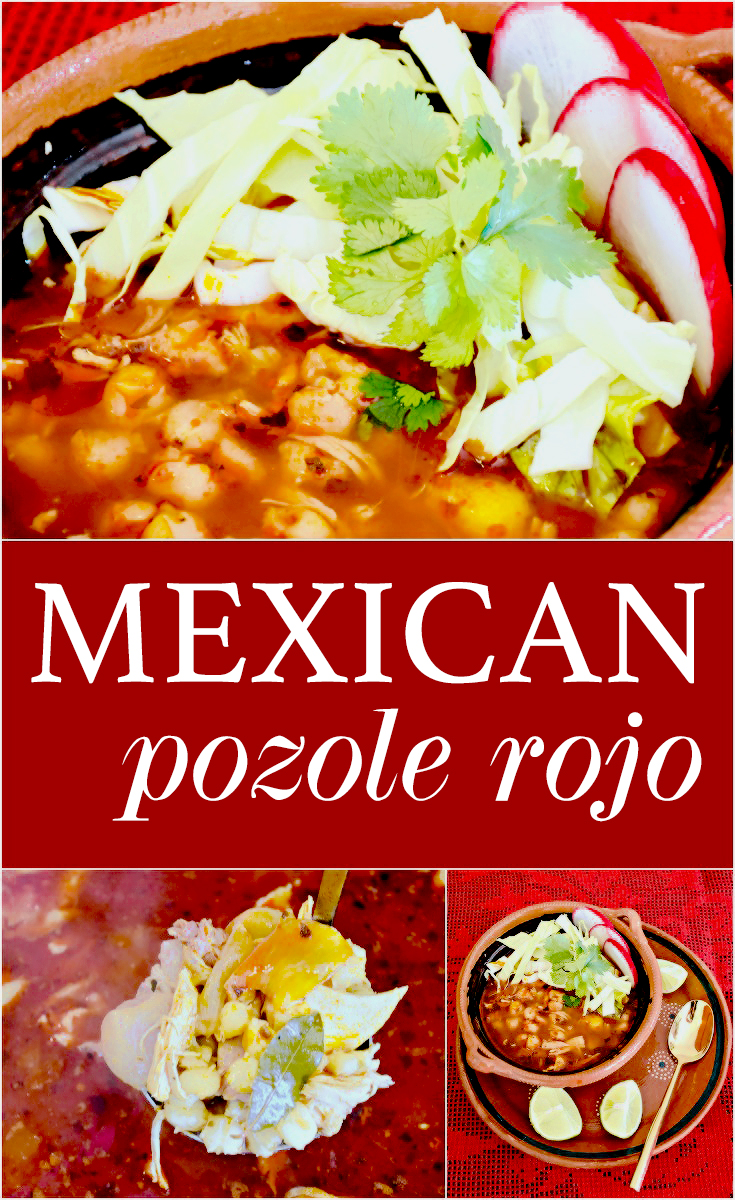 First thing you have to do is pick up the right ingredients. We always shop at Northgate Market because they carry the most authentic Mexican products.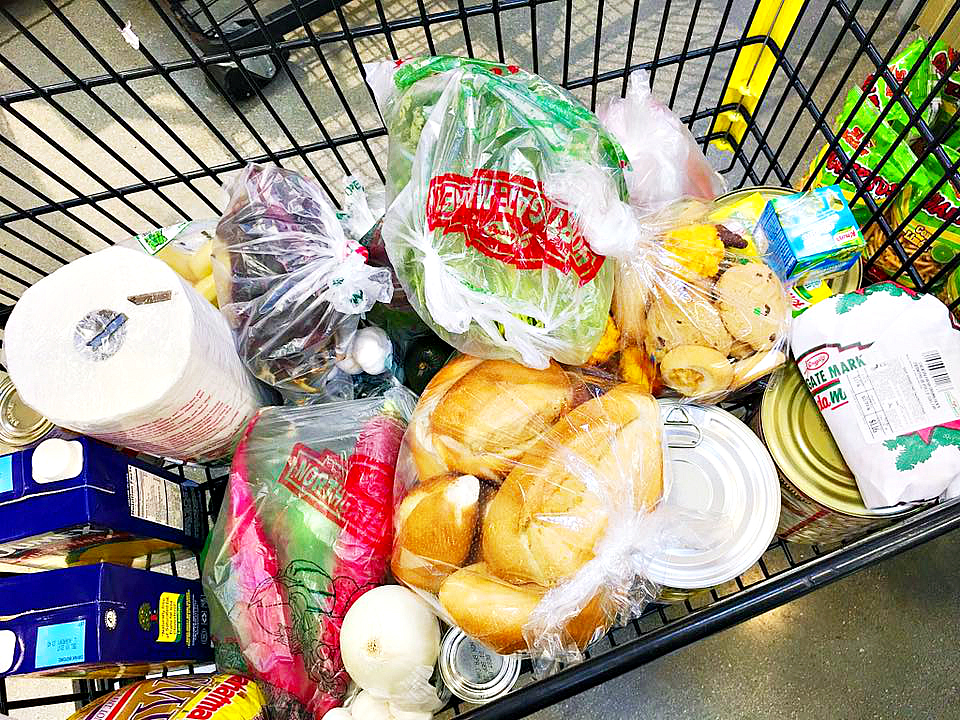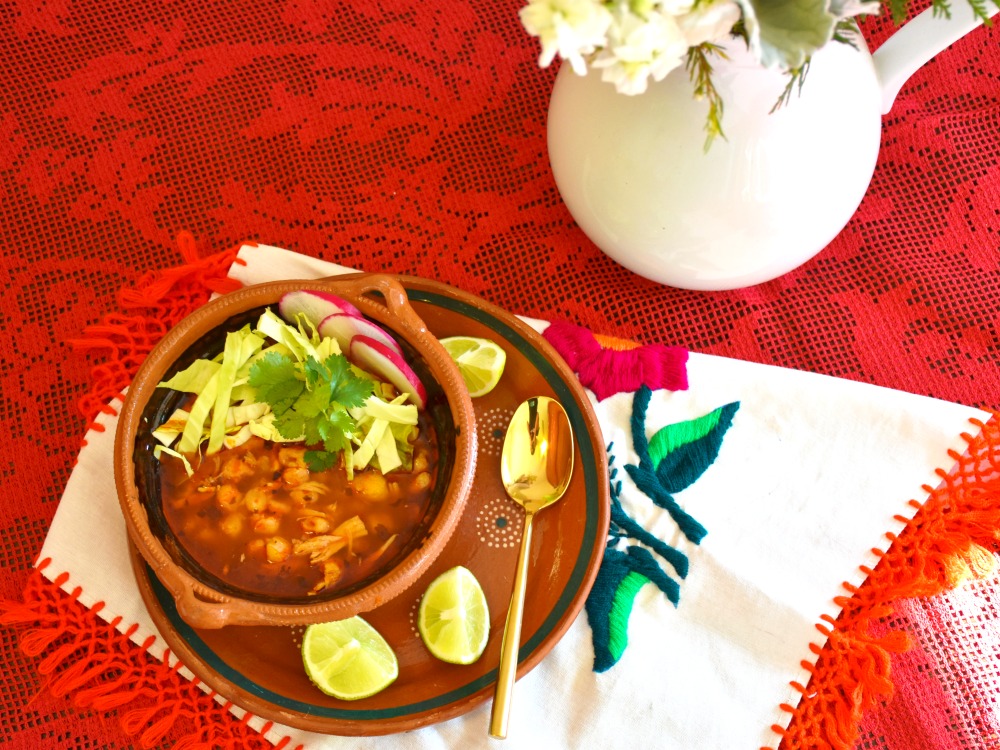 Mexican Pozole Rojo with Chicken Recipe
makes about 30 servings
Ingredients
For the stew
1 onion, quartered
2 garlic bulbs
3 Bay leaves
2 105 oz Mexican Style Hominy
One and a half chickens in pieces (you can ask for this at the meat counter)
2 tbsp oregano
For the red chile puree
8 cups of water
2 tbsp cumin
1 tbsp granulated garlic
2 tbsp salt
Directions
How to make the stew
Fill a large stockpot halfway with water and add onion, garlic bulbs, chicken flavor bouillon cubes and bay leaves. Bring to a boil on medium heat.
Rinse hominy in large colander. Add to pot and bring back to a boil.
Rinse chicken and add to pot. Add oregano.
Cover and simmer on low for 45 minutes.
Remove any fat that has floated to the top of the pot.
Place red chile puree in sieve. Wired is best.
Gently dip chile paste into pot and press with spoon. Broth from the stew will absorb the chile. Continue to do this until the chile pieces are too thick to pass through the sieve.
Simmer for 20 minutes.
Serve hot.
How to make the chile puree
Clean chiles by wiping with a wet napkin. Remove stem.
Add water and chiles to a medium pot. Set to boil.
Remove chiles from pot and add to blender.
Blend on high for about two minutes. Chiles should resemble a thick puree.
Tips
The pozole can be enjoyed as is, or topped with shredded cabbage, cilantro, radish, and a lime wedges and tortilla or bolillo bread (or French bread if you don't have bolillo at your market).
Before adding the red chile puree you can remove the chicken and shred it into smaller, more bite-sized pieces.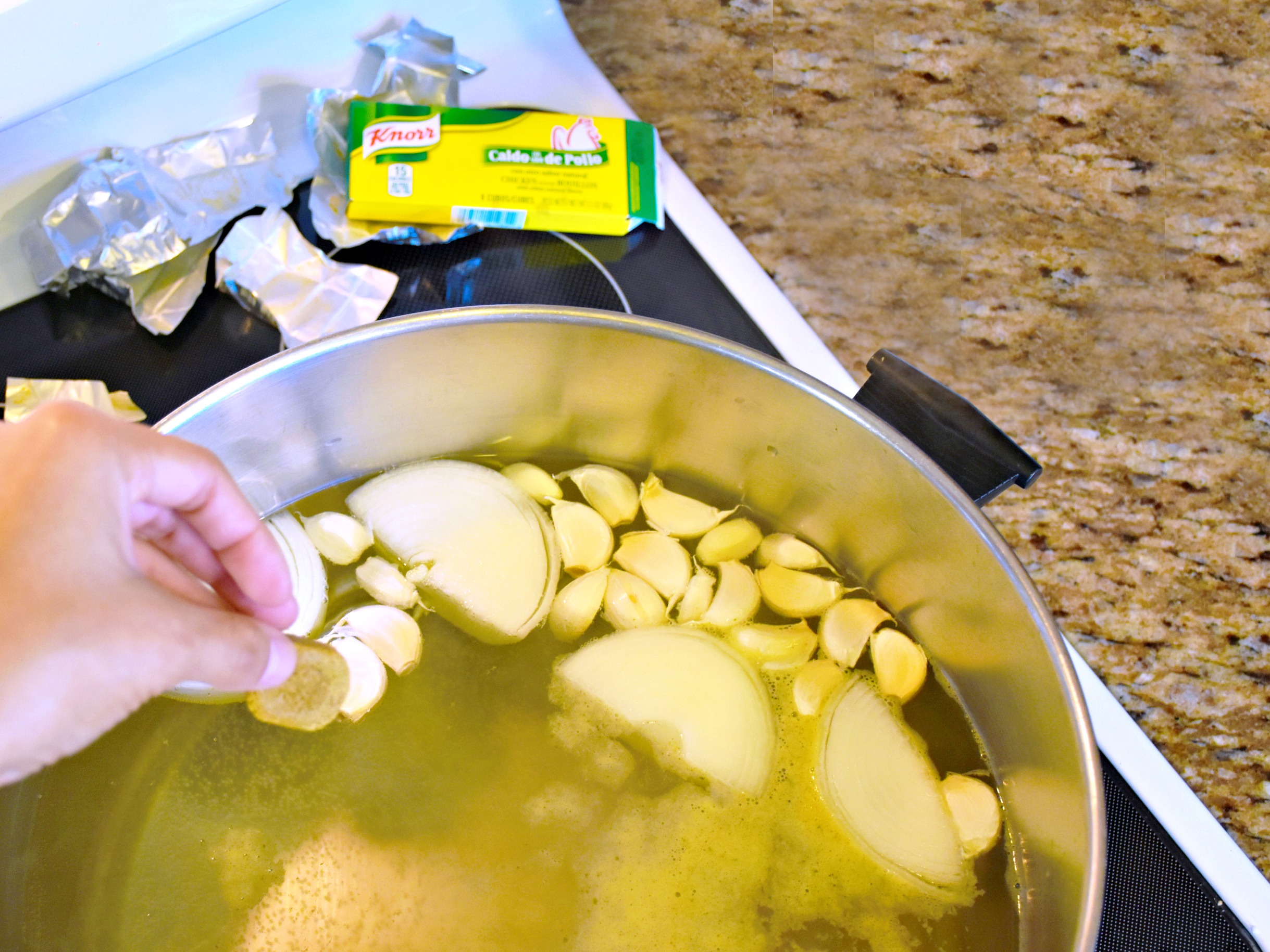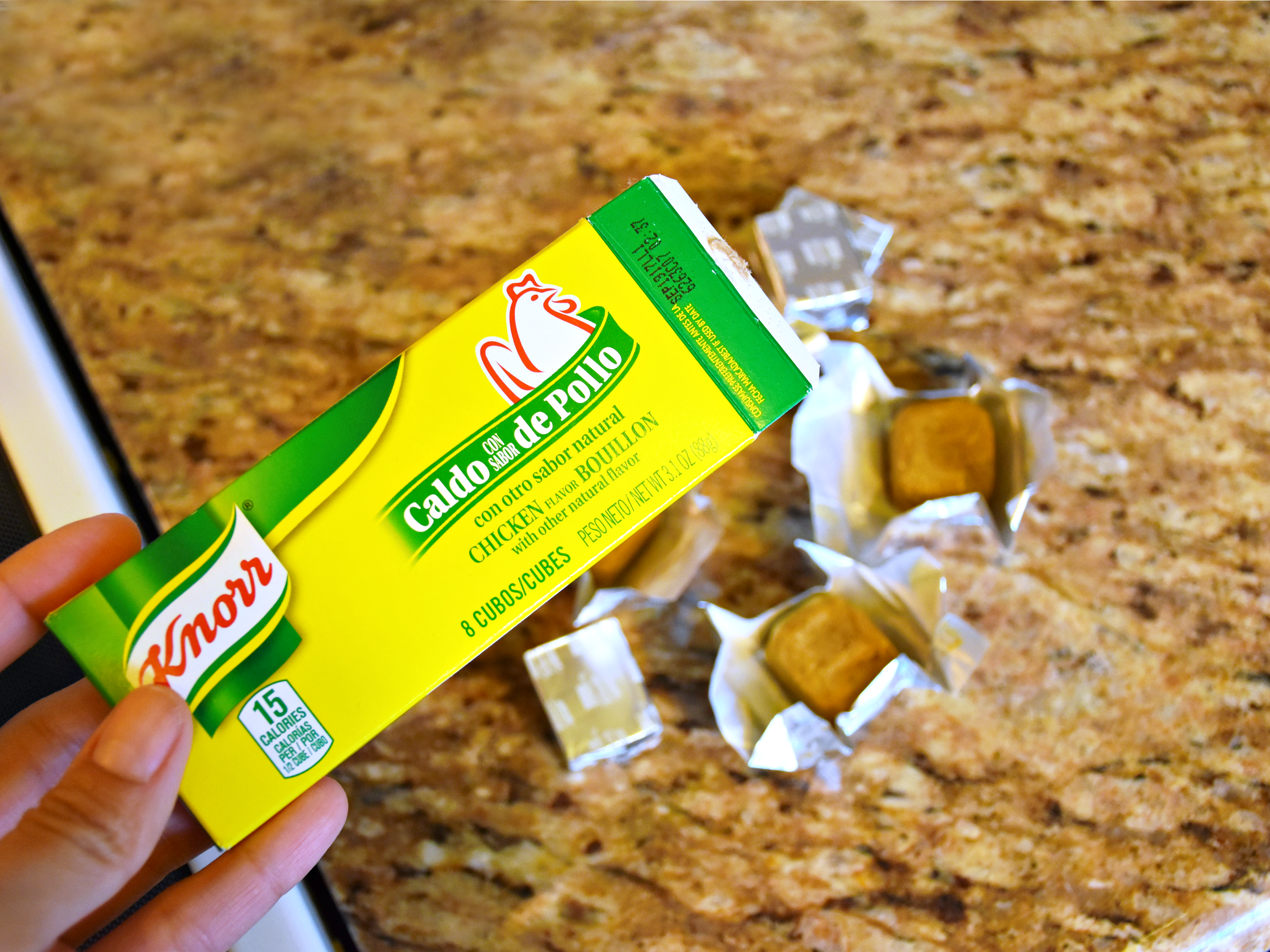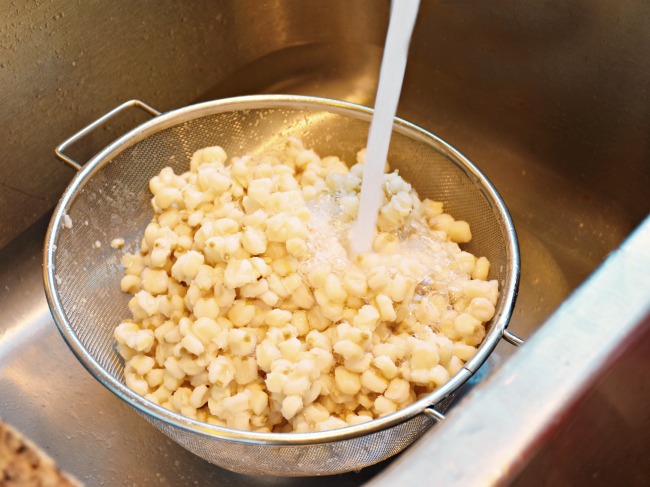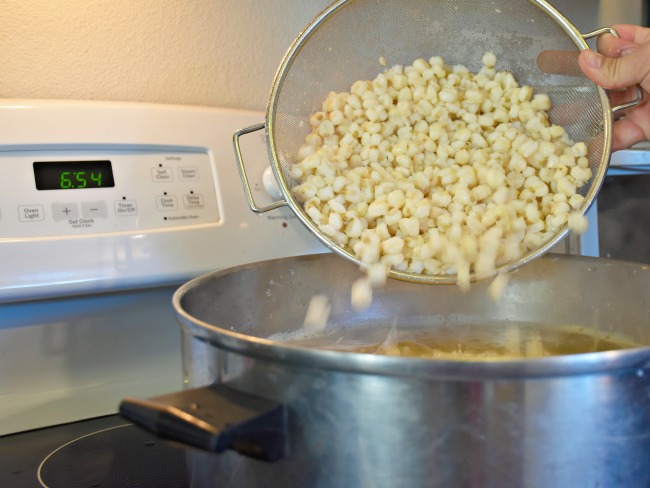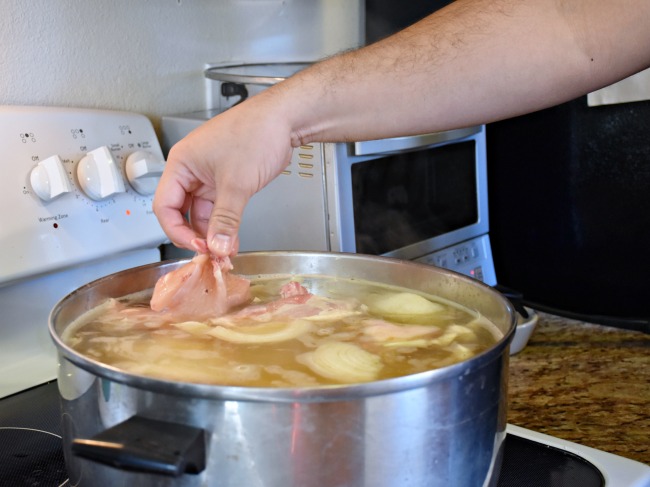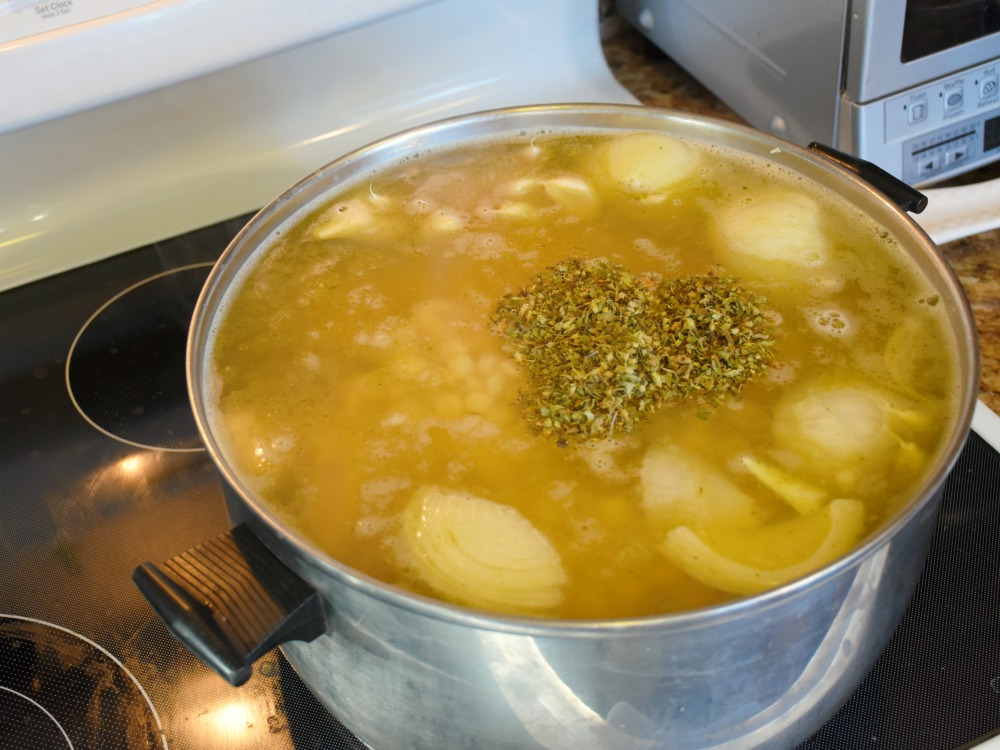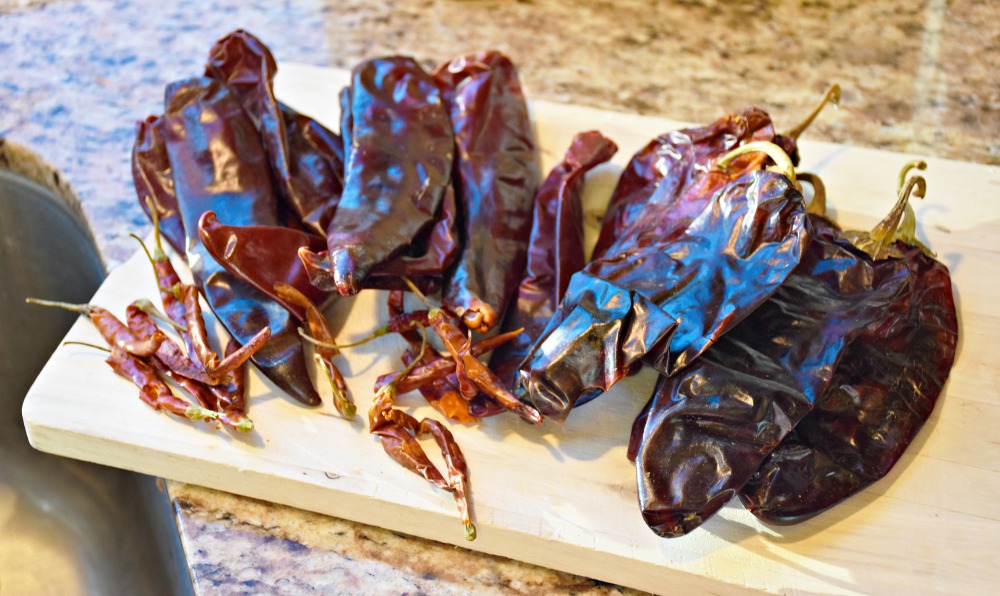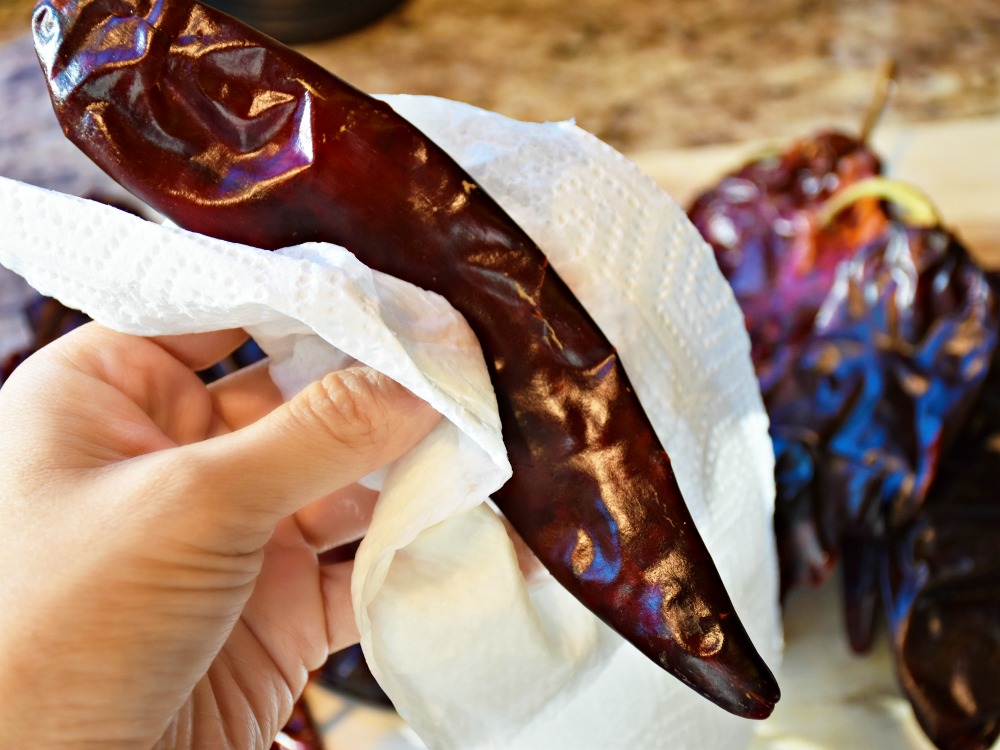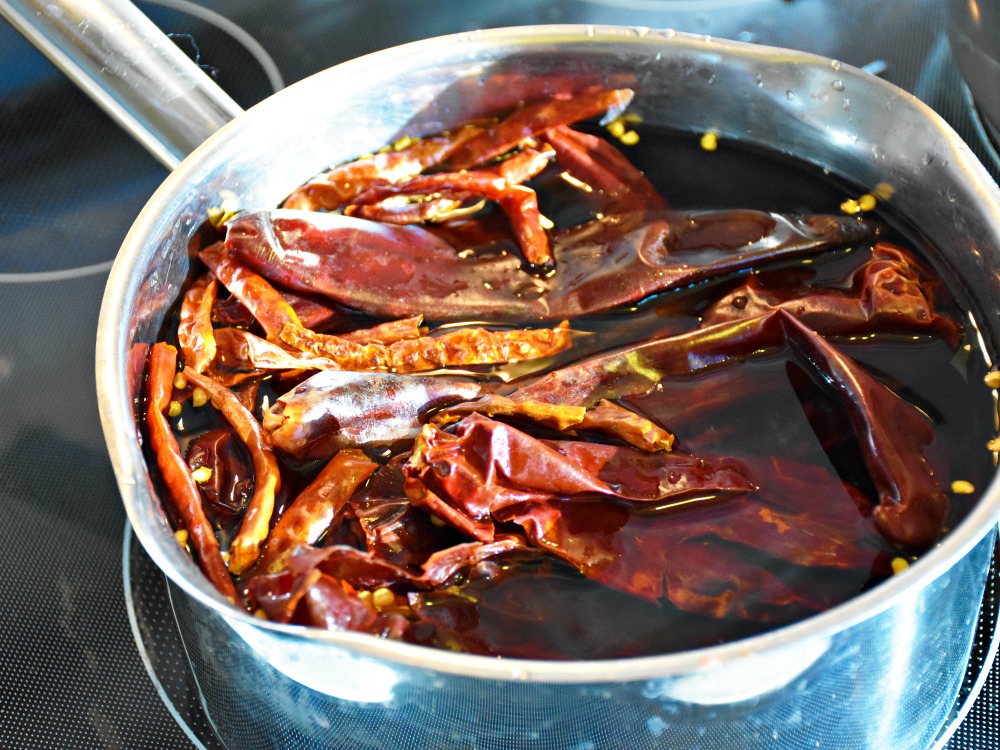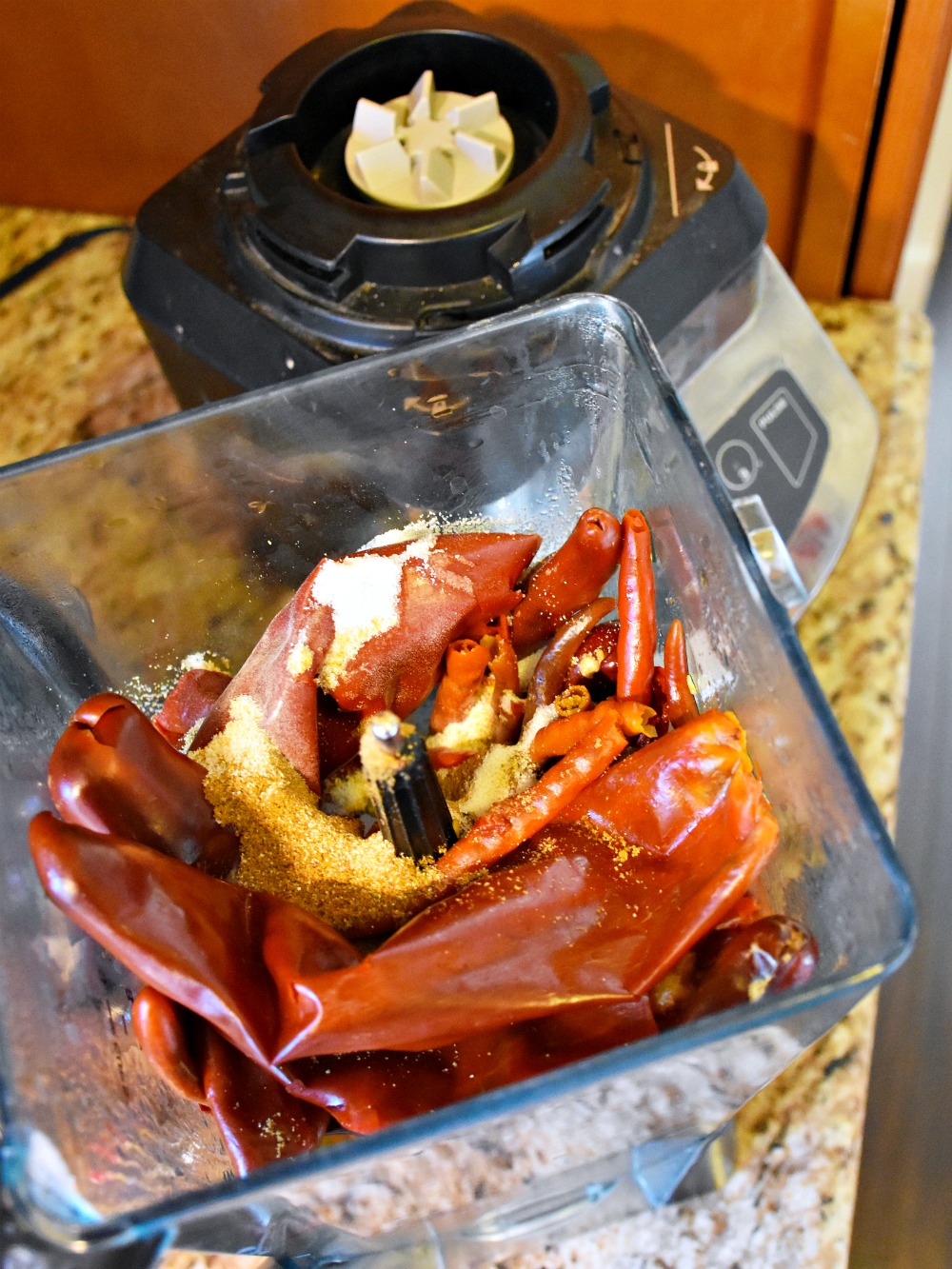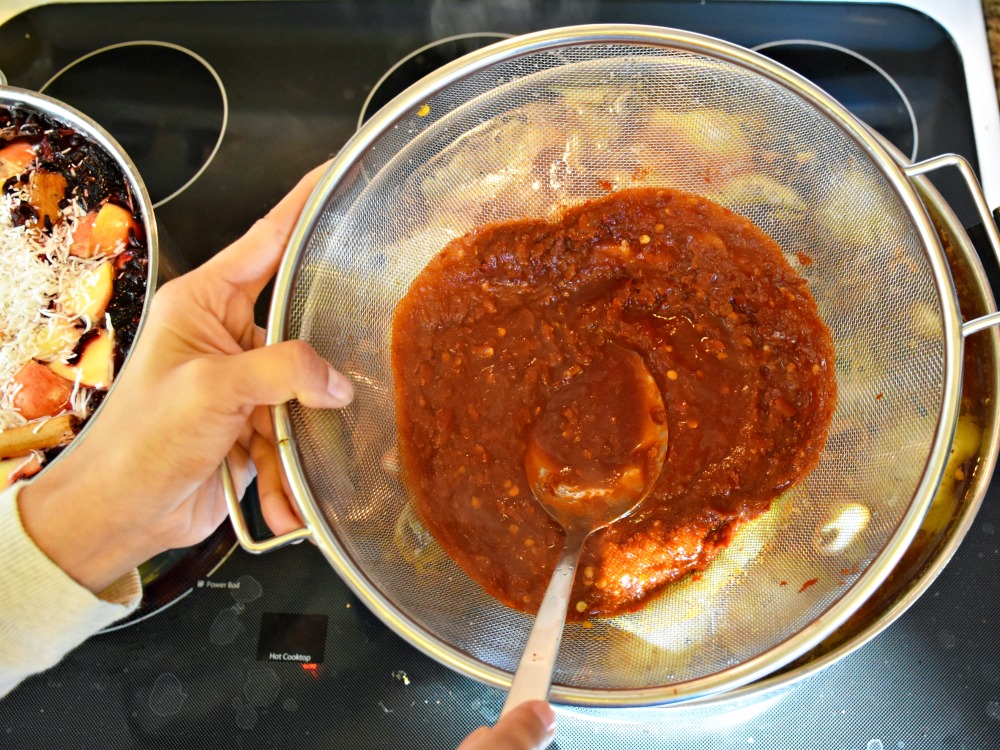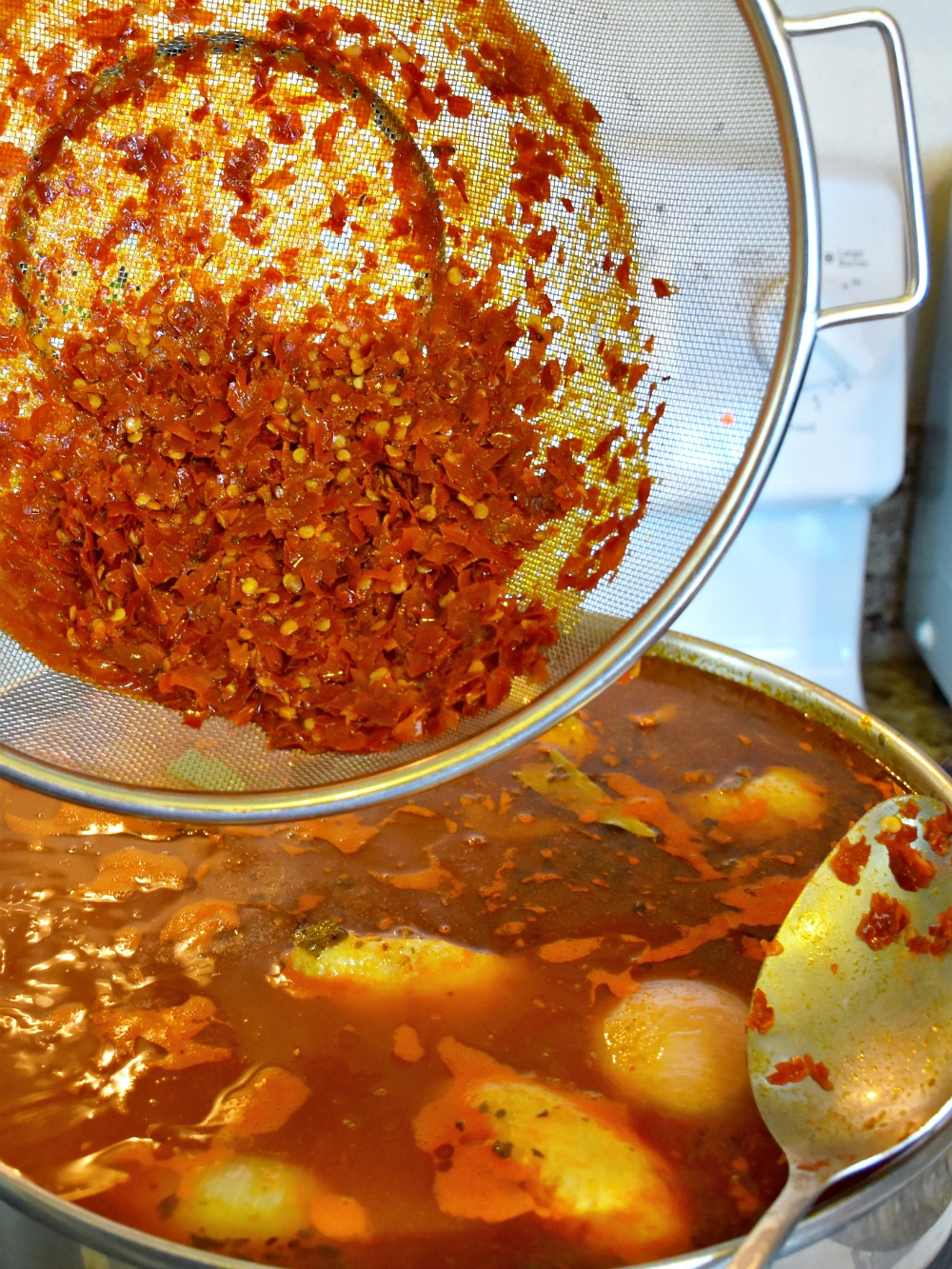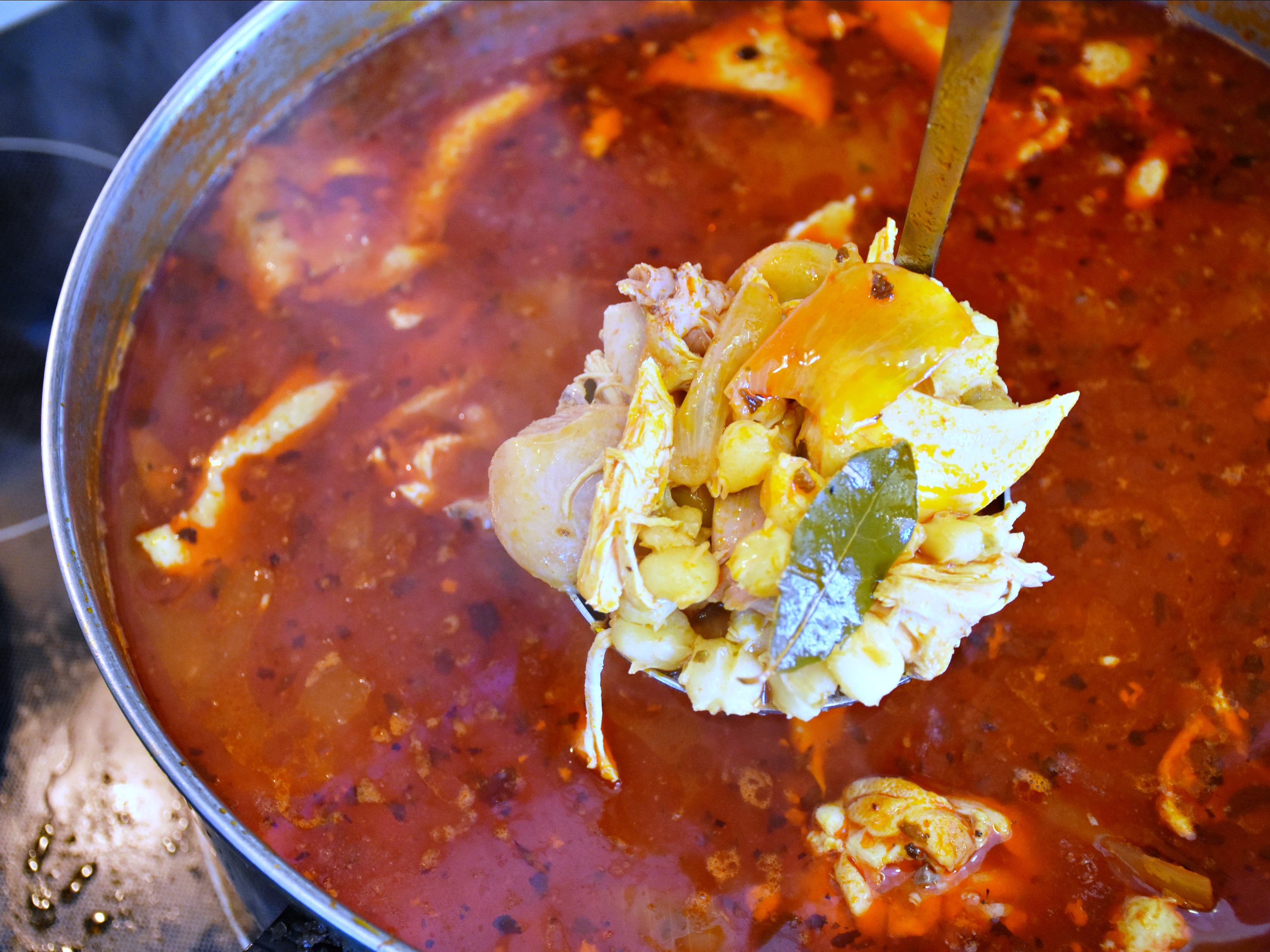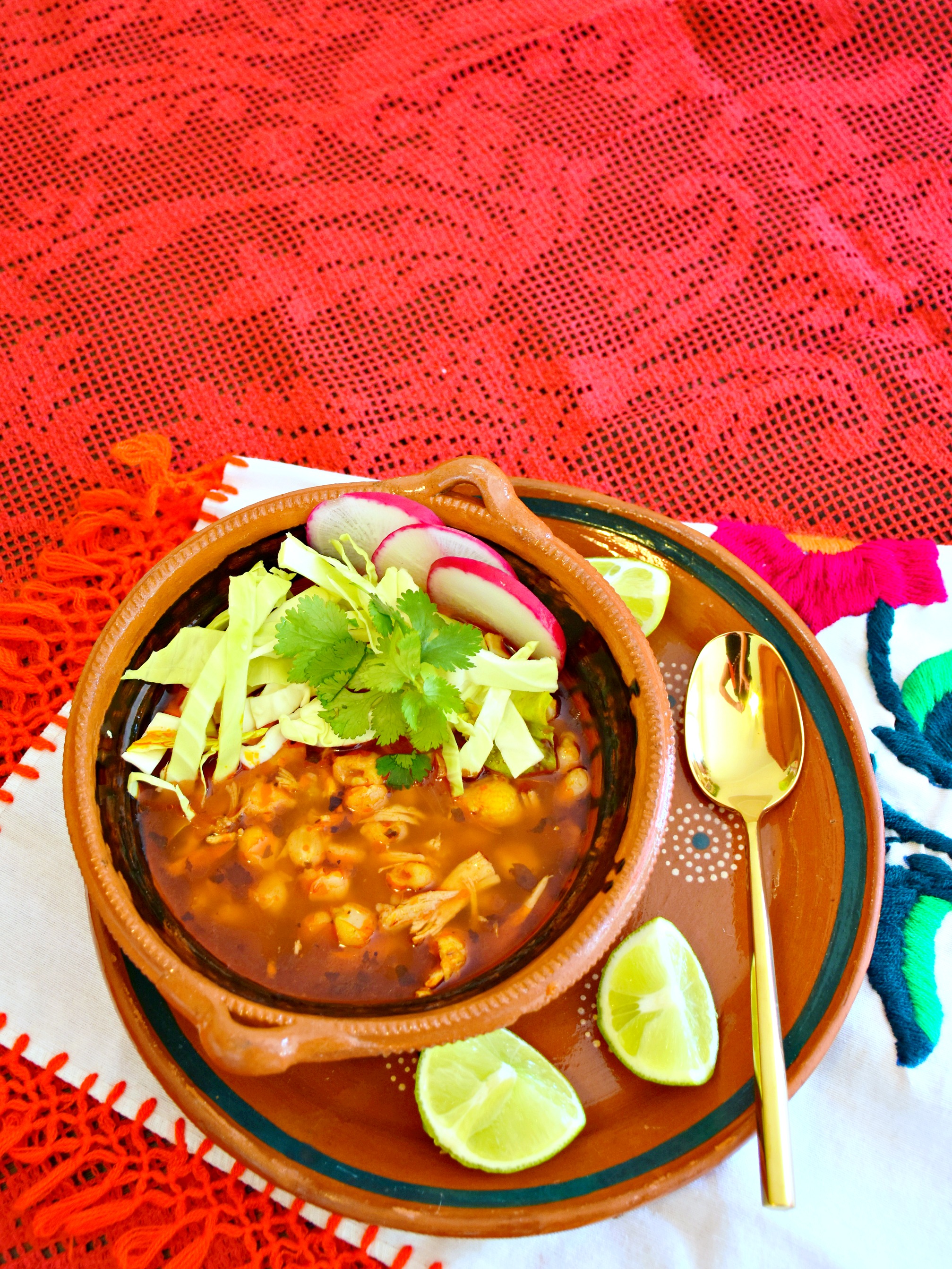 Pozole is traditionally served during the holidays or on the weekend for family dinners. You can also make a white version of pozole by removing the red chile puree.
Related Post: White pozole with chicken
To make a green version of pozole, add Serrano chiles and tomatillos. MamaLatinaTips.com has a good green pozole with chicken recipe if you're looking to make that variation.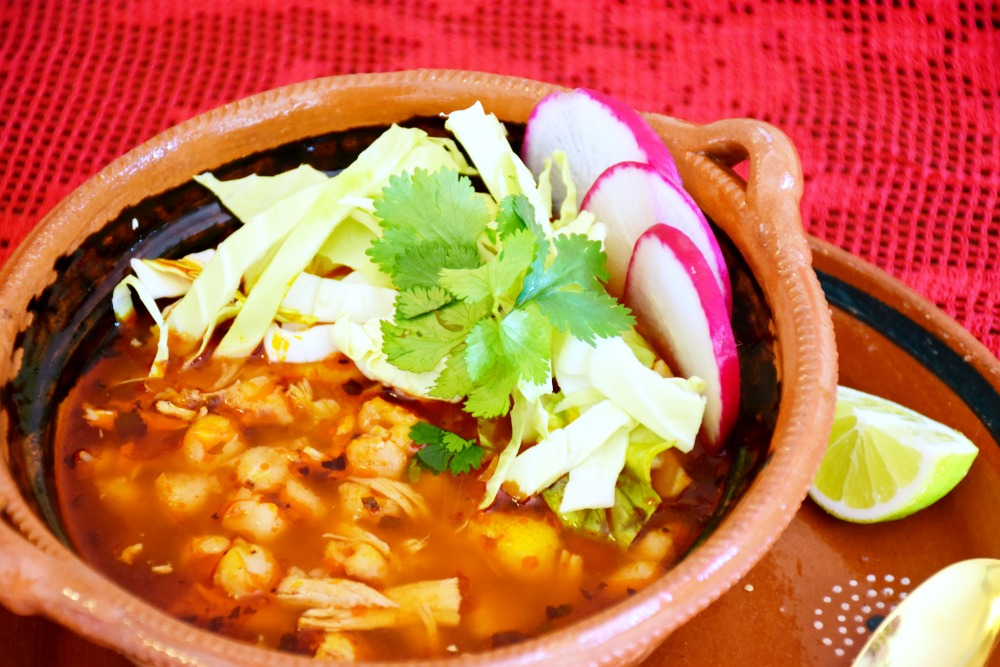 We hope you'll give this recipe a try. It's really easy to put together and makes a lot without spending too much money. It also goes great with a side of champurrado, Mexican hot chocolate or Ponche Navideño if you're having it around Christamas time.