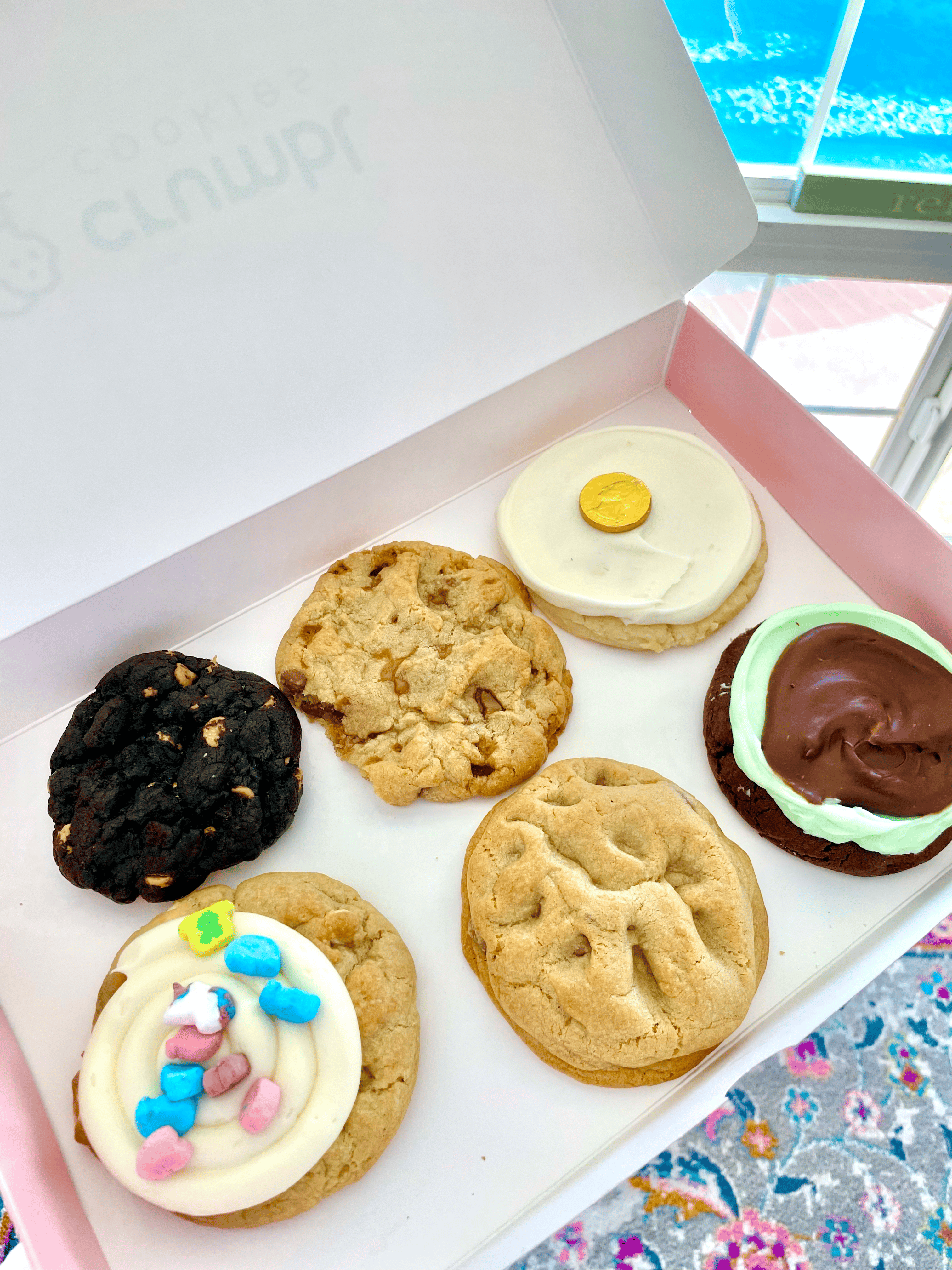 Best cookie shops in Orange County
We love all the specialty cookie shops in Orange County and we want to try them all! We've been to a few of them and it was such a fun family experience.
Bakeries and cookie shops are a great place to take the kids after school for a nice treat, or to pick some up for a special occasion.
We've rounded up a few of our personal favorite shops, and added some in from our readers. We'd love to hear what you think!
Did we miss your favorite cookie shop in Orange County? Send us an email at [email protected].
If you love this list, check out our list of our favorite brunch places in Orange County!
Favorite cookie shops in Orange County
ANAHEIM
The Cookie Plug

1801 E Katella Ave | (714) 602-0377
With flavors such as Firecracker, Pixie Junkie, Purple Haze and Bam Bam, the unique cookies will surely satisfy your sweet cravings! They are also very thick cookies which probably taste delicious dunked in milk. The cookies are baked fresh daily in-house.

Open: Sunday-Thursday 11am-10pm, Friday-Saturday 11am-11pm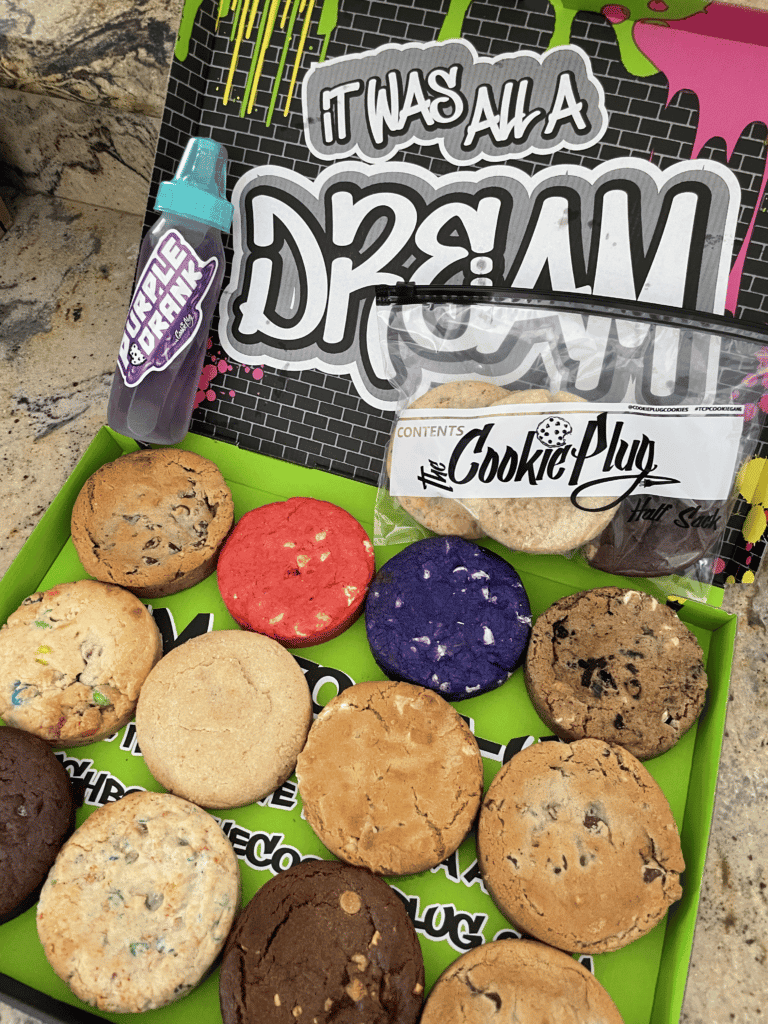 COSTA MESA
Dough and Arrow
3033 Bristol St, Ste 133 | (657) 247-4483

They offer cookies with flavors such as creme brulee, sea salt chocolate chip and seasonal flavors such as lemon crinkle and blueberry cheesecake. They also offer specialty drinks such as watermelon Arnold Palmer, peaches and cream black tea and pineapple upside down tea. They also take custom orders and they only accept credit cards as payment, no cash. It is also a woman owned business.

Open: Monday-Thursday 11am-7pm, Friday-Saturday 11am-9pm, Sunday 11am-8pm
NEWPORT BEACH
The Cookie Lab
3636 E Coast Hwy | Available on Doordash

They offer enormous soft-baked cookies with flavors so good you have to try to believe. Some flavors include the no sugar paleo, the OG and the salted caramel pecan cookie.

Open: Tuesday-Saturday 6am-6pm, Sunday-Monday 6am-4pm
PLACENTIA
Campitelli Cookies & Sandwiches Too
1029 E Imperial Hwy | (714)-983-7463

Campitelli Cookies are baked fresh every day and they only use the highest quality ingredients and bake the cookies from scratch. They are regular sized cookies and have large selection of flavors with seasonal flavors as well.

Open: Monday-Friday 10am-6pm, Saturday 10am-4pm, Sunday closed
YORBA LINDA
The Cookie Element
18166 Imperial Hwy | (714) 983-7083

The Cookie Element is known for its freshly baked goods and use of high-quality ingredients. Many recipes have been passed down for generations and refined over time. Offerings include premium cookies product, French macarons, specialty brownies, ice-cream cookie sandwiches and seasonal baked products.

Open: Monday – Saturday, 10 am – 8 pm, Sunday, CLOSED
VARIOUS LOCATIONS IN ORANGE COUNTY
Crumbl Cookies
Seven locations in Orange County, see website for exact locations

This place is so good that locations are popping up everywhere! This place is known to have created the world's best chocolate chip cookie, you have to try one! They have a rotating menu so many of the cookie flavors are always changing. It is the fastest growing cookie company in the USA!
Paderia
18279 Brookhurst St, Suite 1 | Fountain Valley, CA 92708 | (714) 916-5977

17935 MacArthur Blvd | Irvine, CA 92614 | (949) 287-8931

This is a modern bakery that serves pastries, cookies and drinks inspired from flavors around the world. This bakery was highly recommended by one of our Instagram followers and we can't wait to try it. It has great reviews on Yelp and there are two locations in Orange County.
Cathy's Cookies
This is a traveling cookie company that comes to your local fair, concert or sporting event. We have tried these chocolate chip cookies at Angels stadium several times before and we loved them! We like to buy the fresh made cookies a la mode. To find the location they'll be at next, go to their Instagram page: @cathys_cookies , you won't regret it.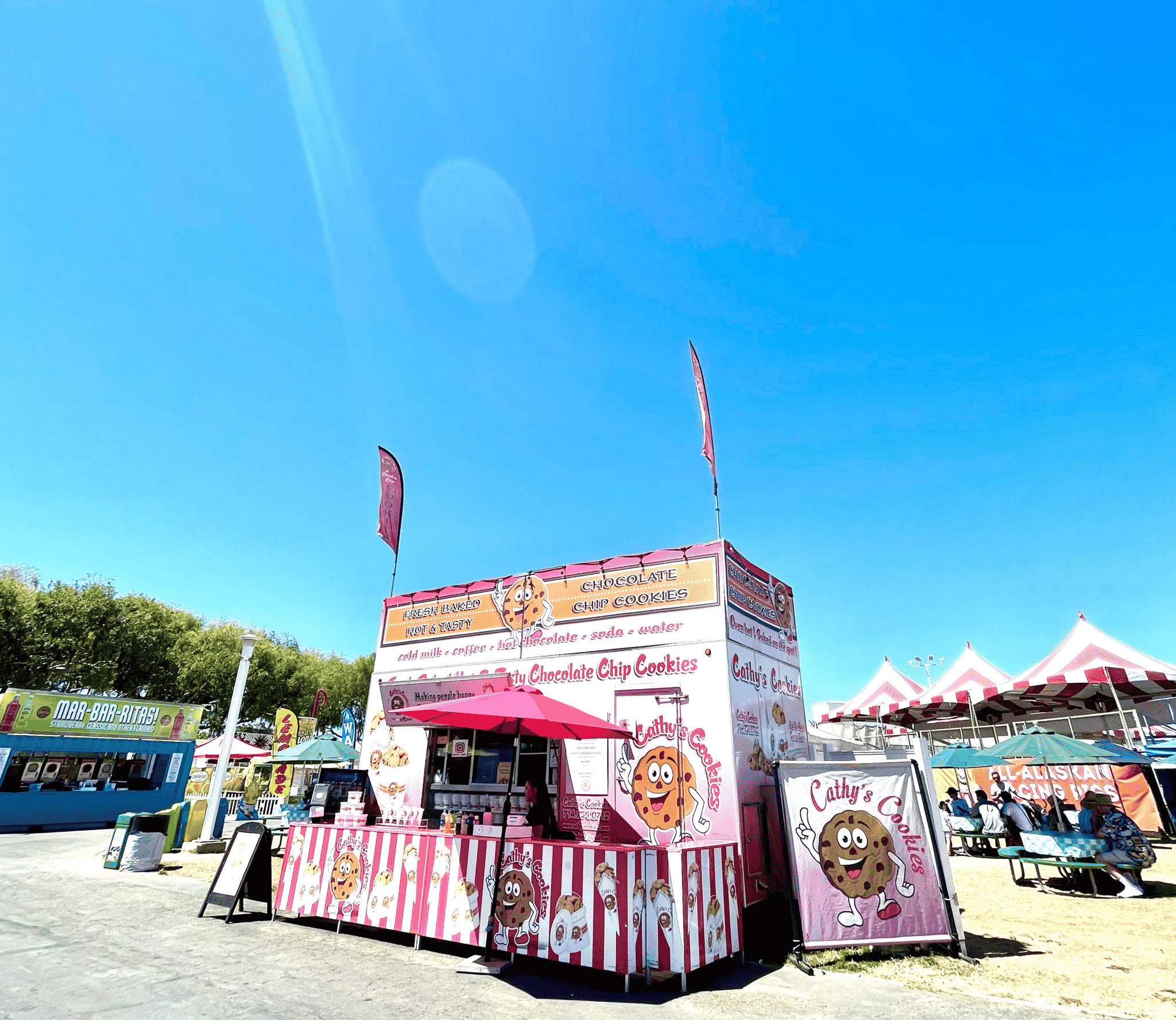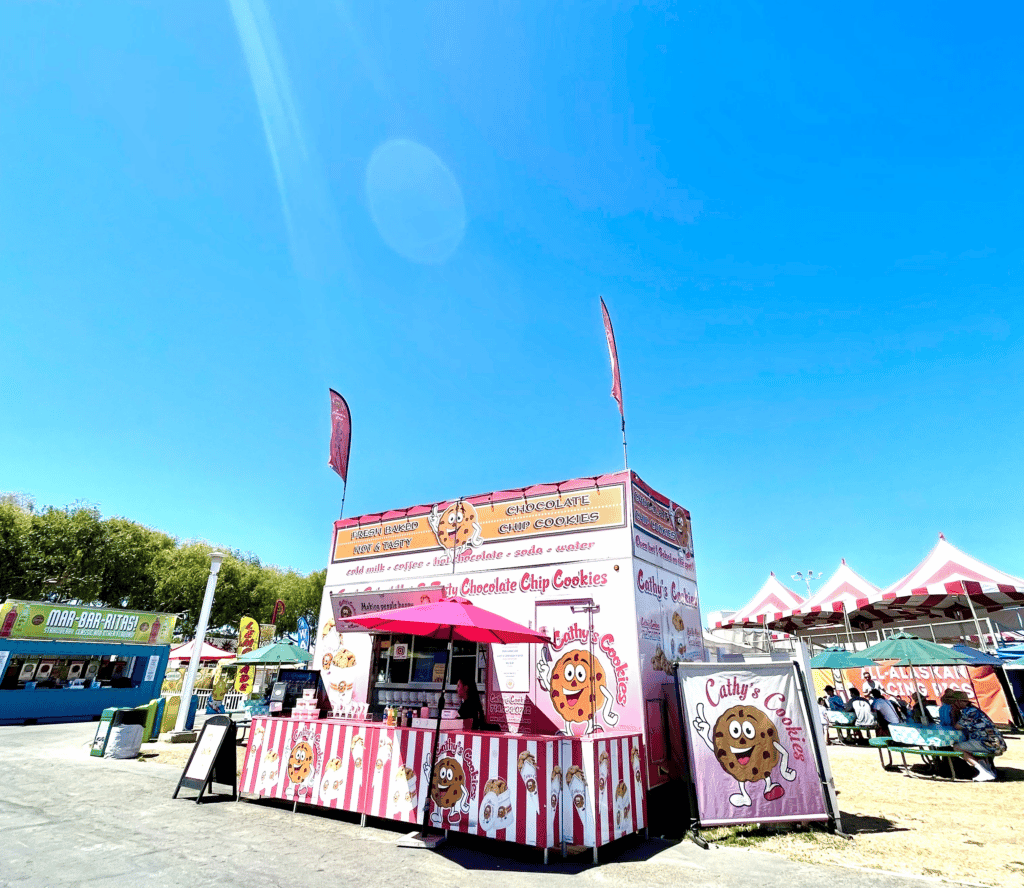 Hapa Cupcakes and Bakery
105 W. Amerige Ave. | Fullerton, CA 92832 | (714) 332-0295

518 E. Imperial Hwy | Brea, CA 92821 | (714) 332-0295

Their cookies are made from scratch and baked fresh every day. The gourmet cookies are available for walk-ins, pick-up and shipping nationwide. They have so many unique cookie flavors, seasonal flavors and you can order custom cookies. The Fullerton location even has a cookie night club! (It's their exclusive cookie menu served only Thursdays, Fridays, and Saturdays from 7pm – 9pm only at their Fullerton Location.)
We hope you visit some of these cookie shops and get to take some cookies home to your loved ones. We recommend you call before visiting because they may have some special deals going on where you can save a few dollars.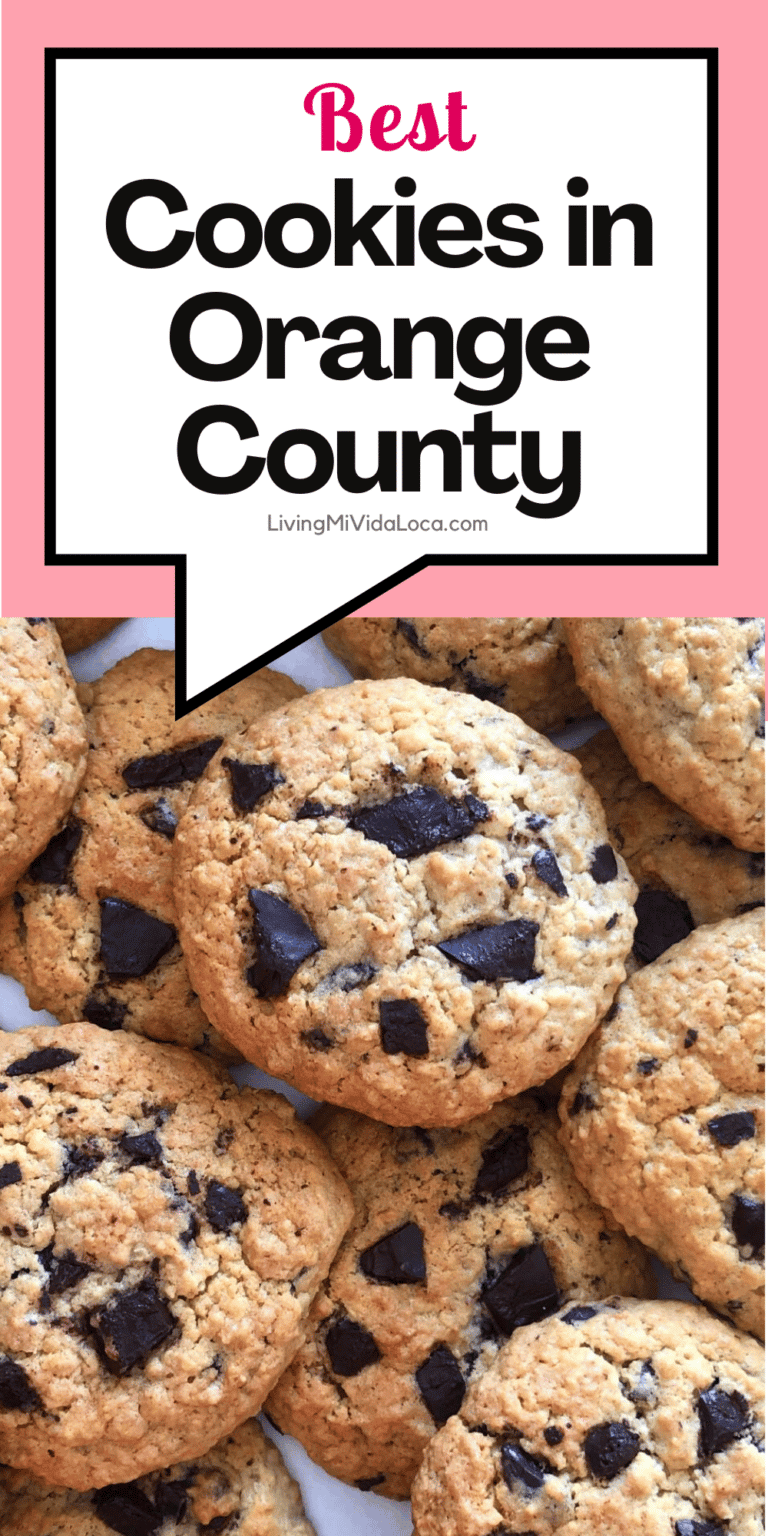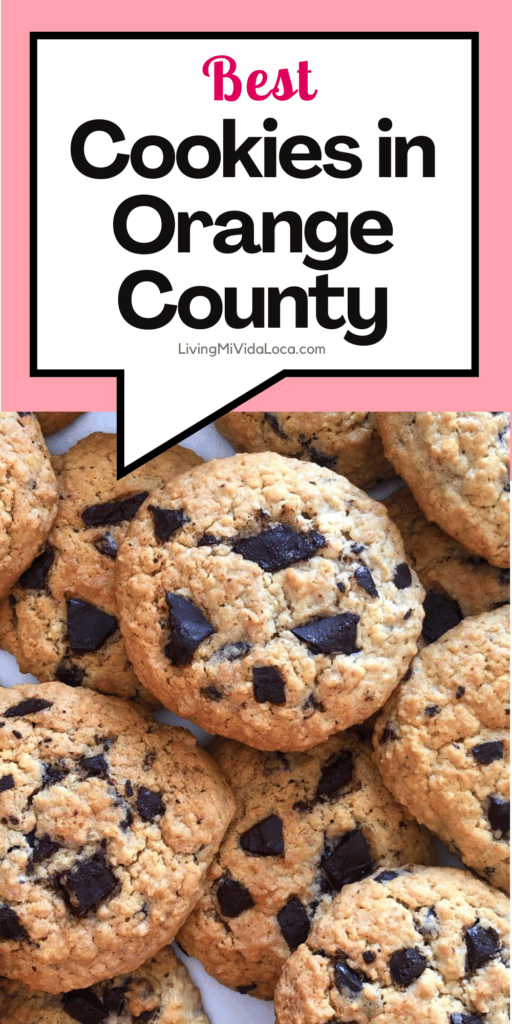 Originally published on October 25, 2022. Last Updated on October 25, 2022 by Pattie Cordova