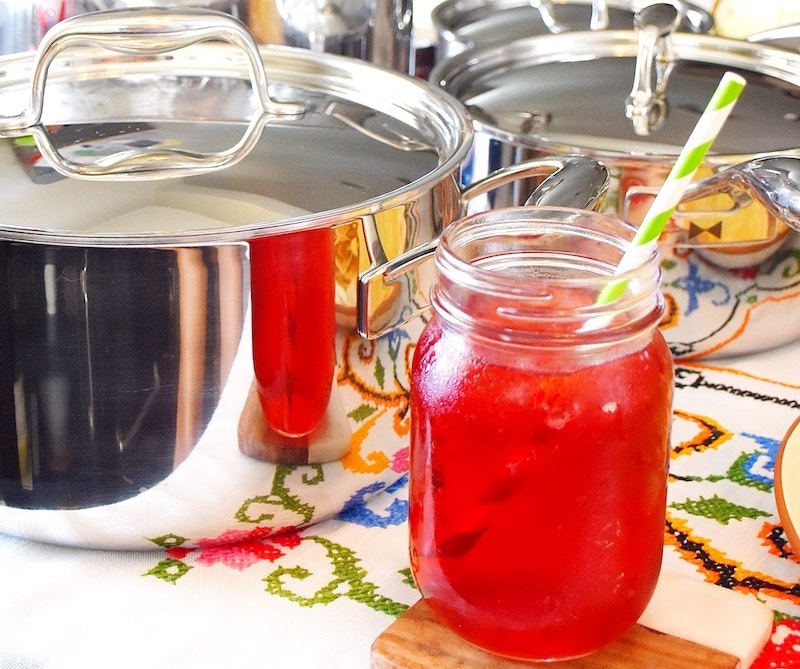 How to make agua de jamaica (Mexican hibiscus tea)
My mom came over last week to make lunch… and it was awesome. I miss my mom's cooking, and it was nice to cook next to her. We made tacos de papa, agua de jamaica and salsa. This was also the perfect opportunity for her to use her NEW Tuxton Home pots and pans!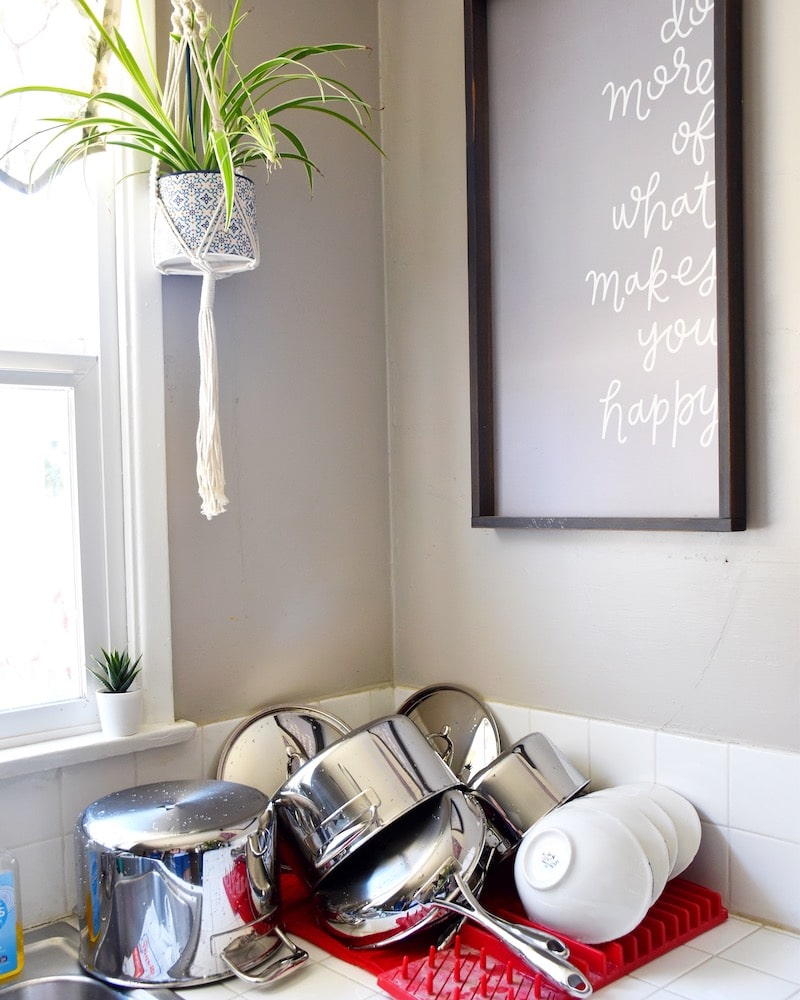 We partnered with Tuxton Home to replace my mom's 30-year old pots and pans. I literally remember her cooking our family meals in the pots and pans that she uses now. Her upgrade was pretty major.
For the agua de jamaica, we used the Tuxton Home 8 quart stockpot. You should have seen my mom when she was washing them before putting them to use for the first time. LOL She was in awe of how the water just dripped off the pot – no water spots!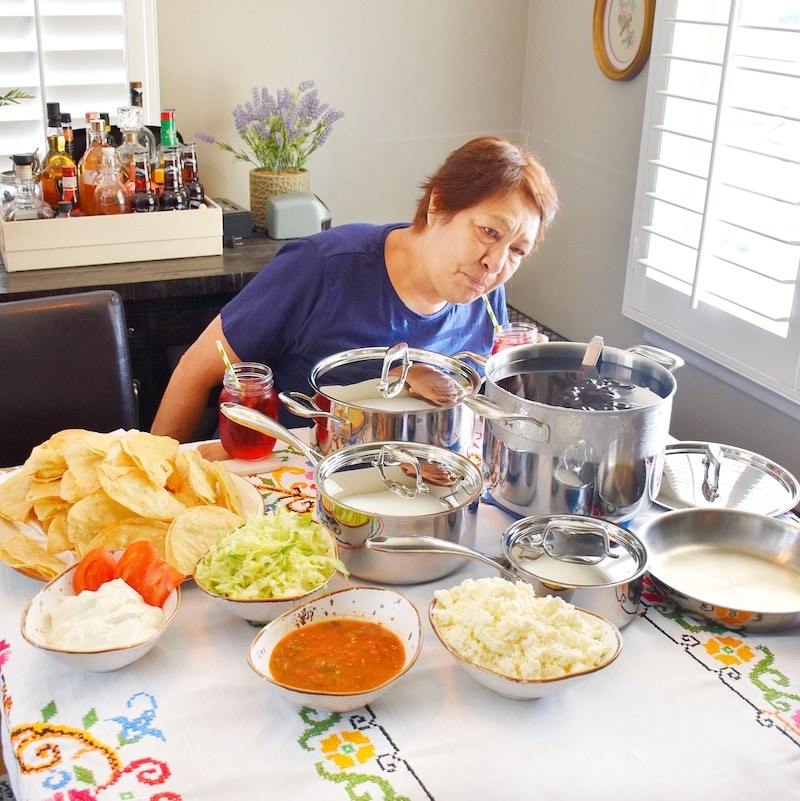 The stockpot, like all of their professional grade items, is made of triply stainless steel body with solid welded ergonomic stainless steel handles, and solid steel lids – all ready to take your kitchen to the pro level. They're also safe for induction, oven, and dishwasher use!
My mom (like me!) don't have a dishwasher, so we're happy that they're easy to clean.
Here's how we make our agua de jamaica.
Agua de jamaica recipe (how to make hibiscus tea)
Ingredients
7 quarts water, separated
4 cups sugar
ice
Directions
Boil 4 quarts of water.
Remove from heat and add jamaica.
Let sit for one hour.
Strain tea into another bowl or large pot to remove flower petals.
Return to 8 qt. stockpot and add 4 cups of sugar.
Add 3 quarts of water and fill pot with ice to cool.
Store tea in refrigerator for up to a week.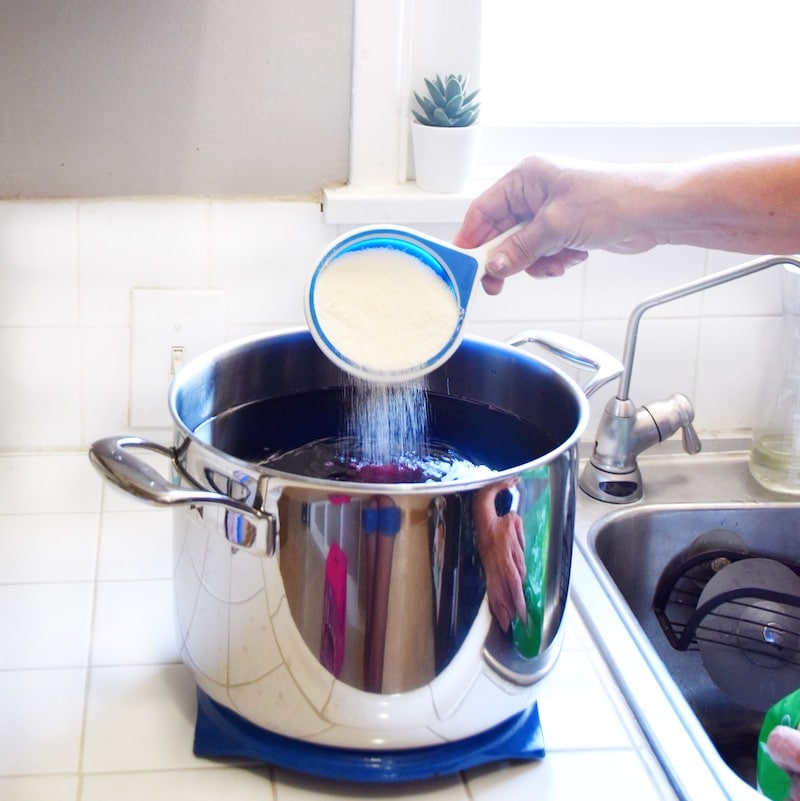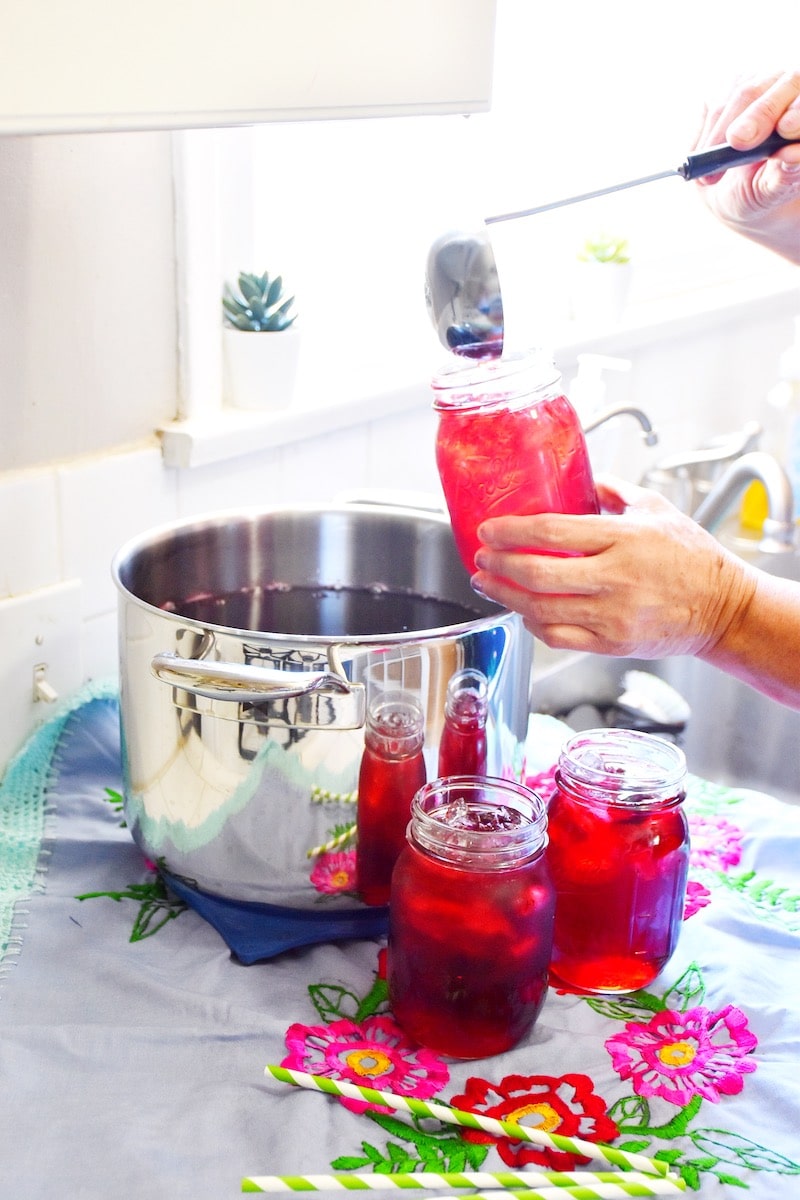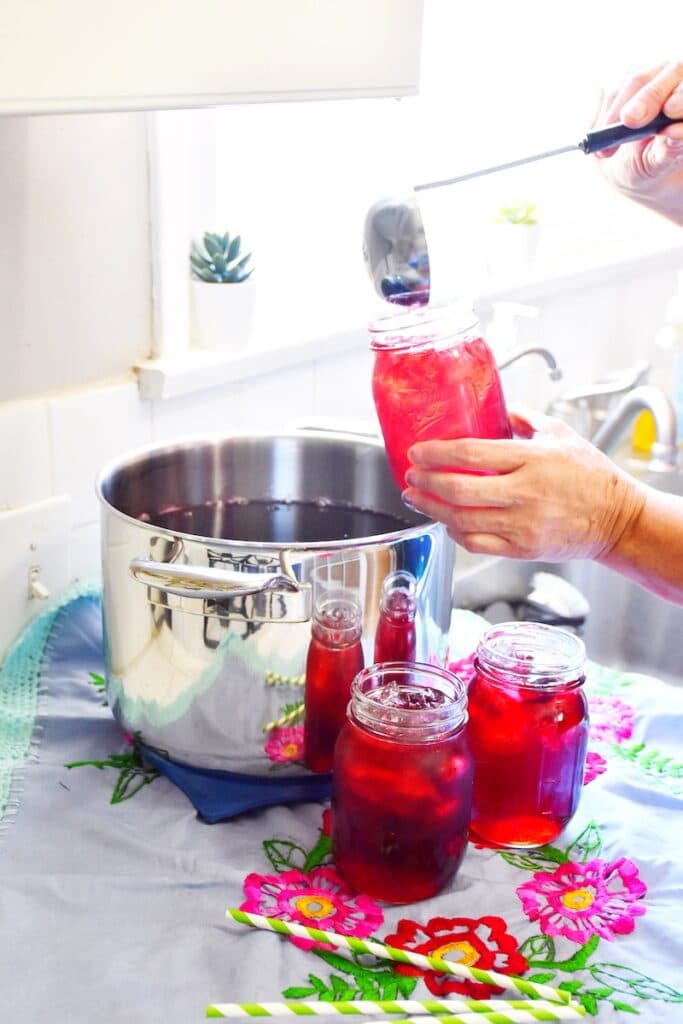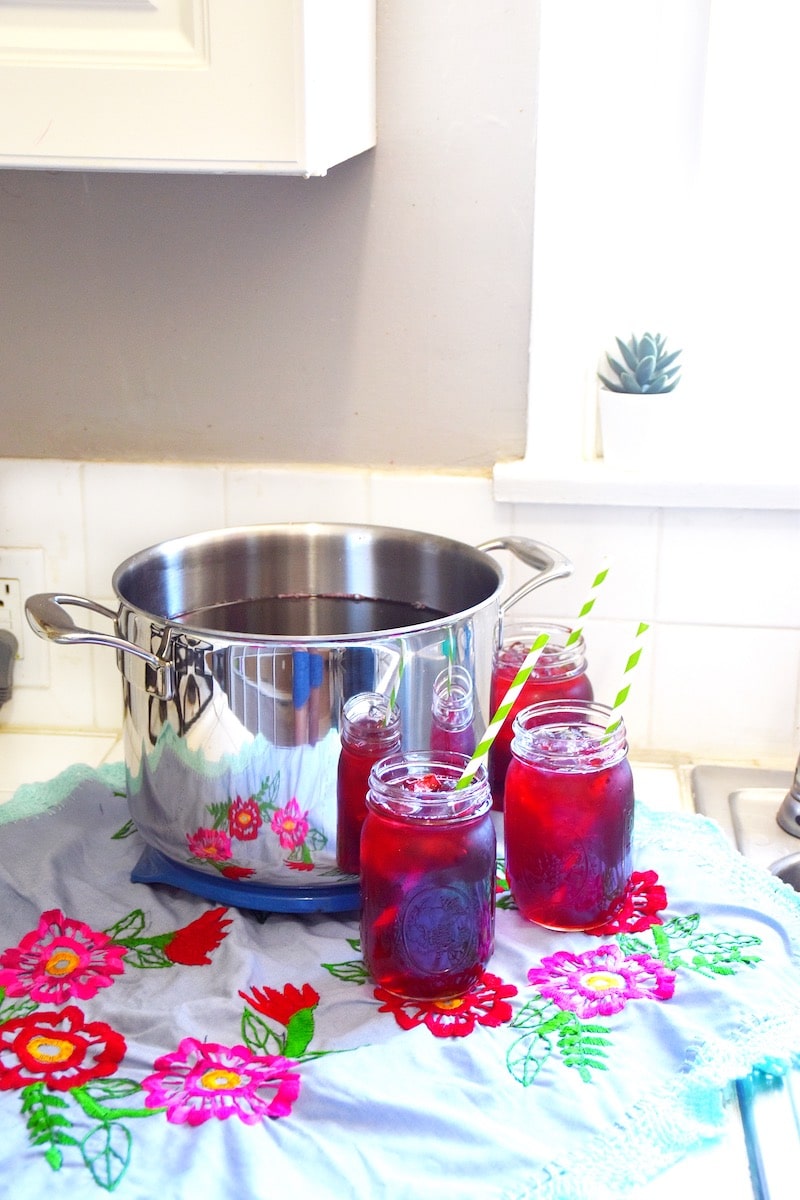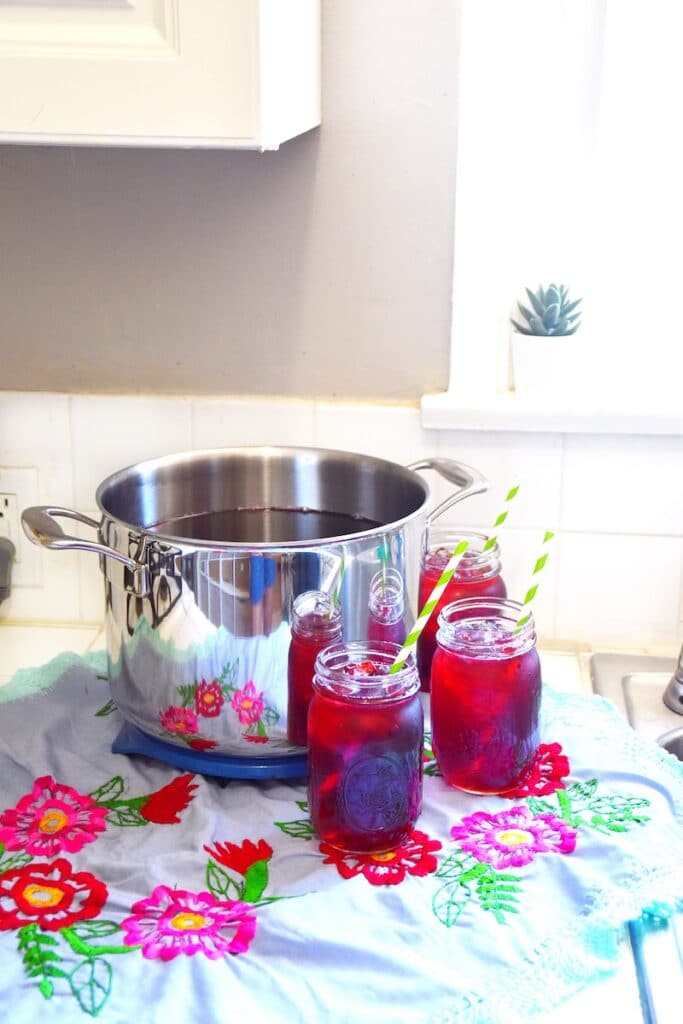 Pin for later: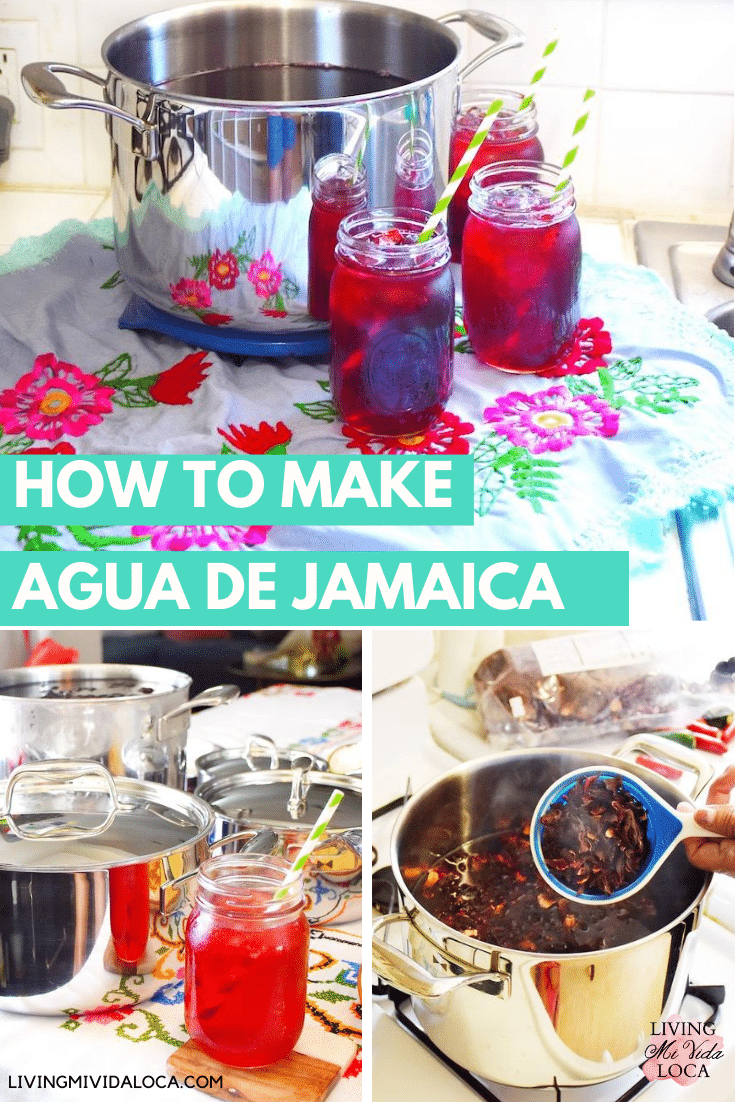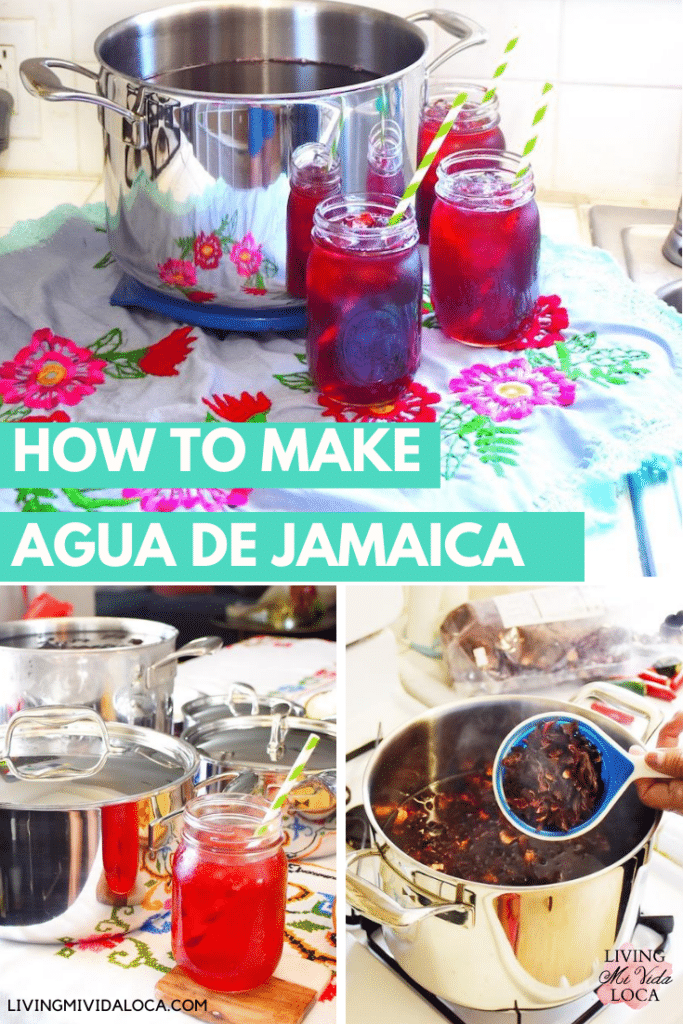 Originally published on August 21, 2020. Last Updated on June 10, 2021 by Pattie Cordova