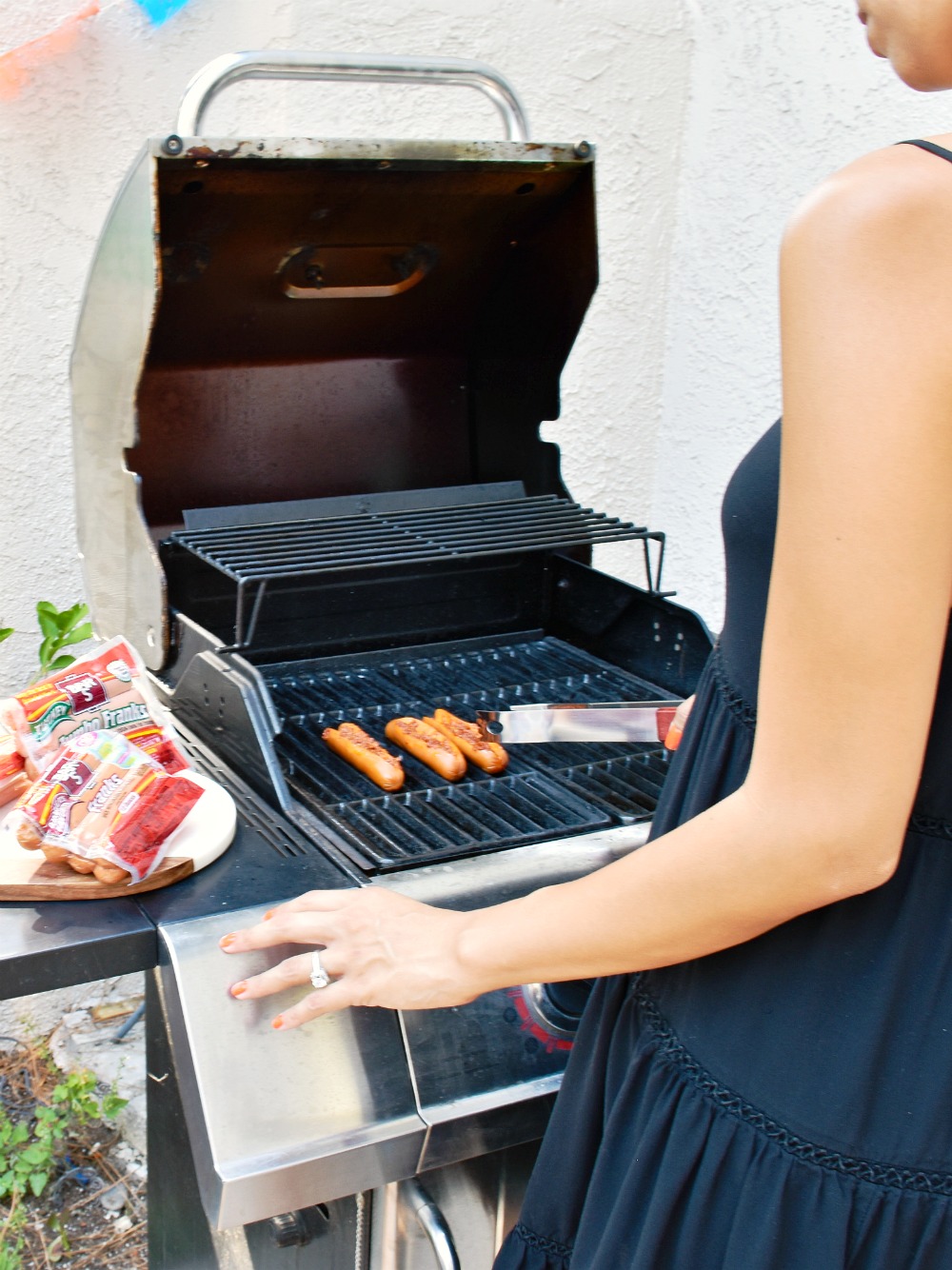 10 Summer barbecue recipes you need this year
Summer barbecue recipes are almost like holiday traditions – they come out once a year and stay for the season. We've rounded up a few of our favorite Summer barbecue recipes from around the web – all taste tested so you know you're getting a good one! It might even stick around year long.
Summer barbecue recipes
Lime Chili Chicken Skewers
Grilling season is in full swing and these simple Lime Chili Chicken Skewers from The Organic Kitchen are the perfect main course for any backyard BBQ or tailgate party.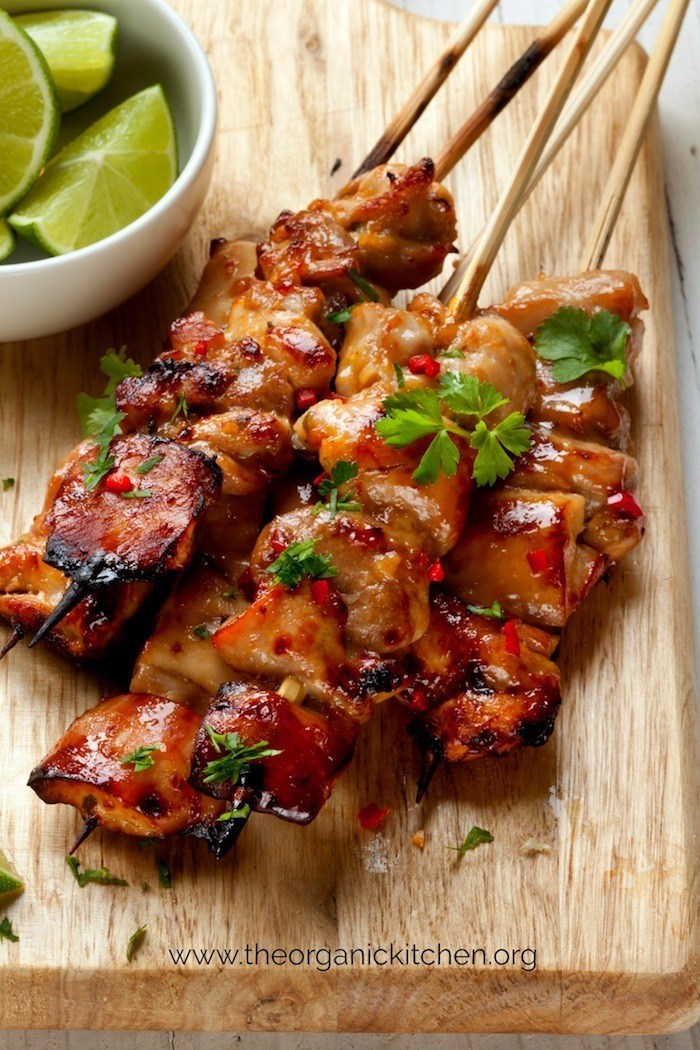 Grilled Naan Chicken Salad Wraps with Cherry Salsa
When it comes to summer and cooking, for us it's all about flavor and easel, which is where these Grilled Naan Chicken Salad Wraps with Cherry Salsa by The Organic Kitchen come in!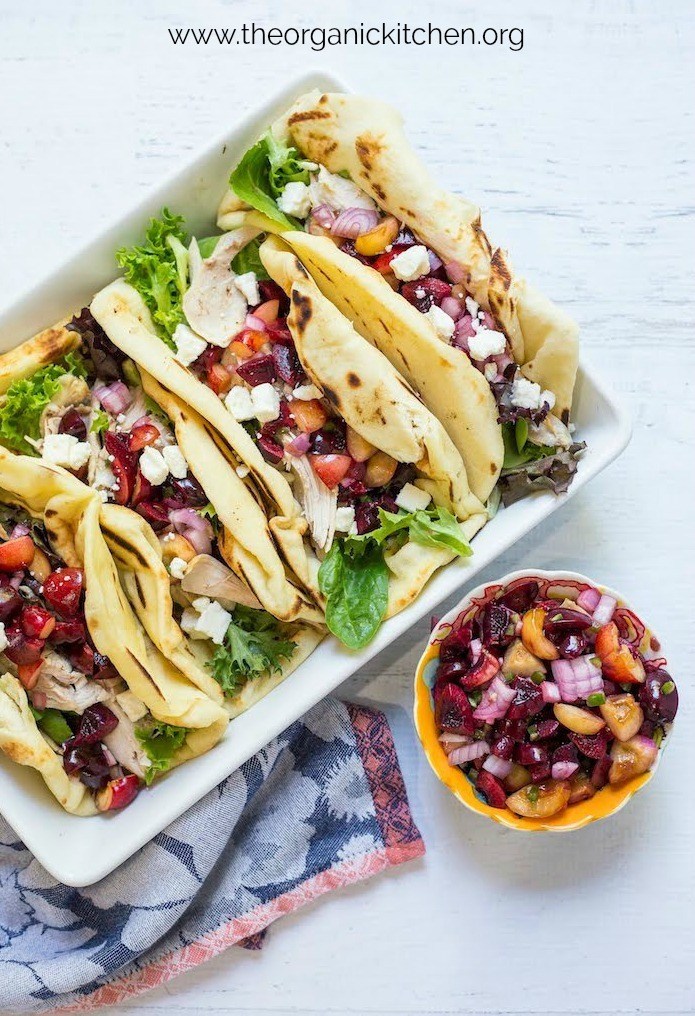 Mexican Style Grilled Hot Dogs
Hot dogs are a Summer grilling must… but making them Mexican style hot dogs takes them to another level! Couple them with some Jarritos and you have yourself an authentic Mexican barbecue.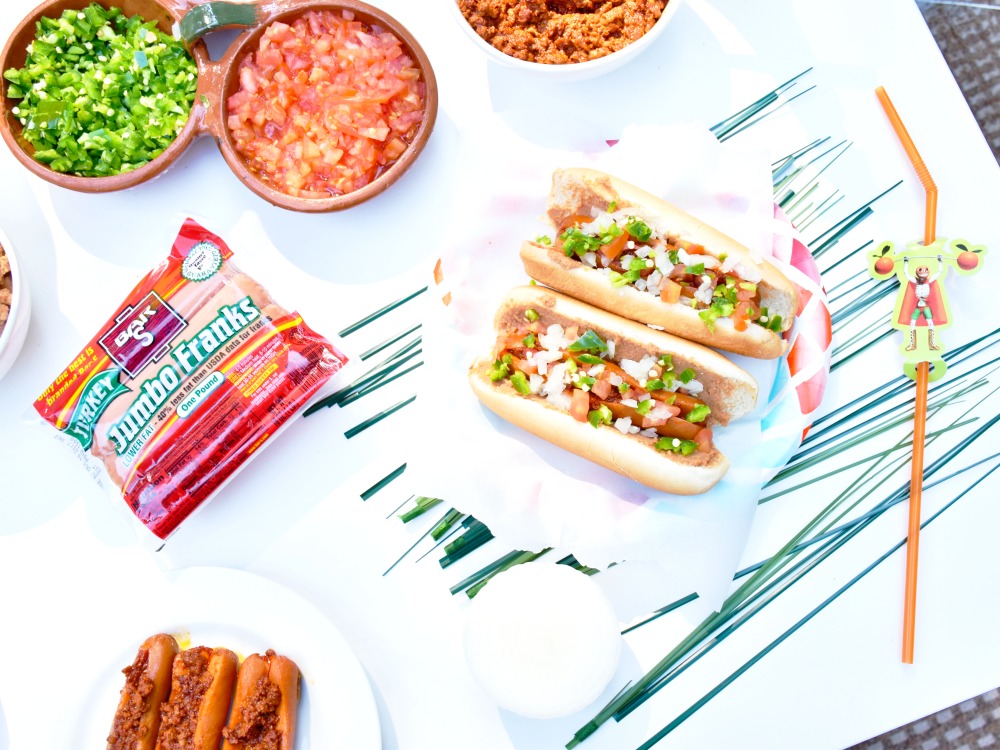 Beer Can Chicken
Beer can chicken is one of those recipes that looks like it must be hard to do – but really it isn't. The hardest part might be getting the chicken on the beer can! Also… it makes for a hilarious photo.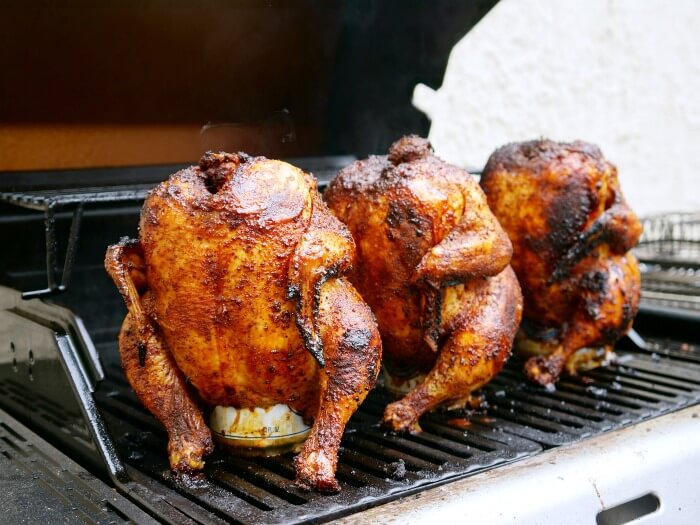 Two Cheese Pesto Tomato Grilled Pizza
Grilled pizza tastes nothing like a store-bought pizza! Crispy edges with smoky flavor hold the pizza toppings of your imagination. This grilled pizza recipe by What a Girl Eats has a pesto sauce, with smoked mozzarella, ricotta cheese, and vine ripe tomatoes on top.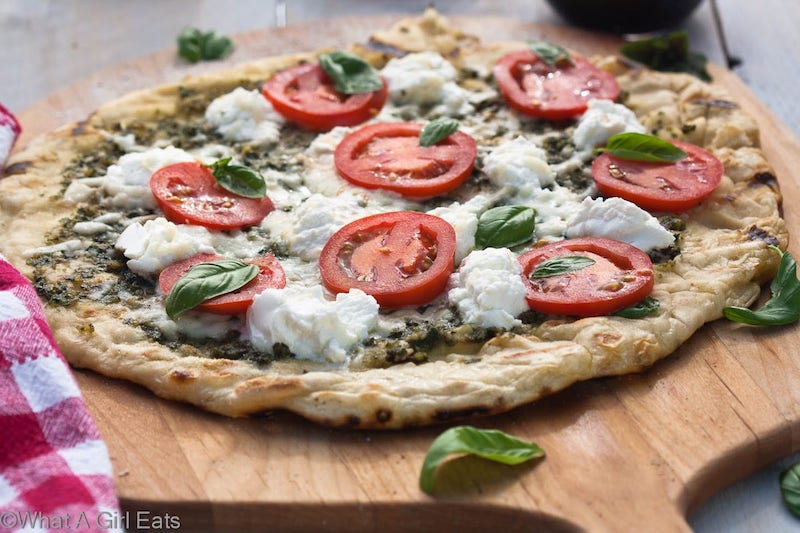 Satay with Peanut Sauce
These chicken satay kebabs with peanut butter coconut sauce by Keen for Keto are ready to impress! They're keto-friendly and can be made on the grill or use the oven instructions.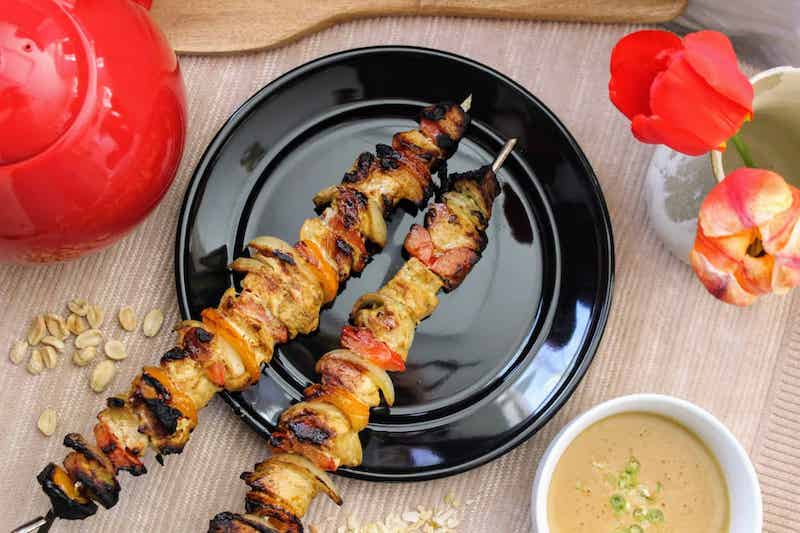 Juicy Lucy Burger
This Juicy Lucy Burger recipe by The Rustic Foodie is an easy beef burger recipe that's stuffed with cheese and grilled to perfection. You'll love this iconic Minnesota burger!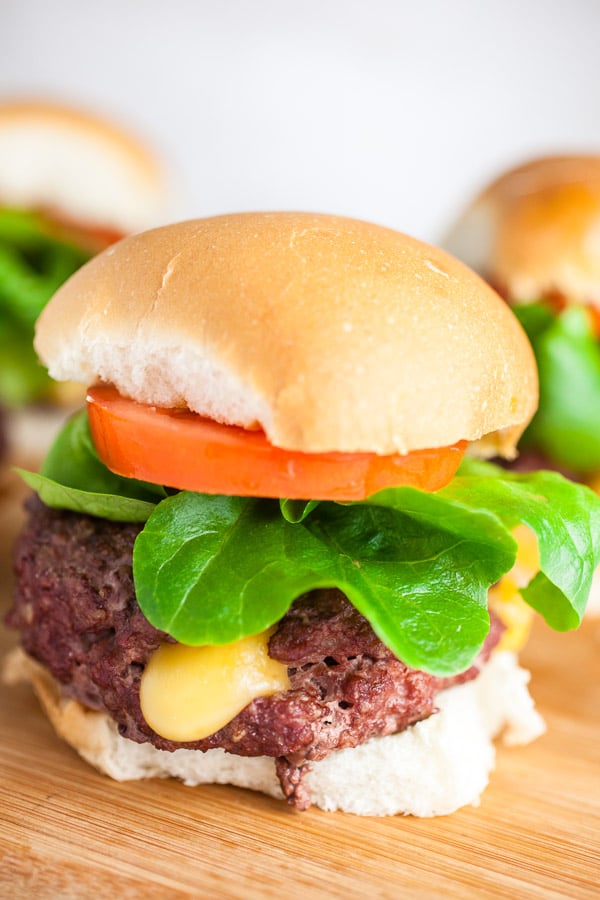 Barbecue Ribs Recipe
This is the best barbecue ribs recipe and The Typical Mom tells you how to make them as tender as possible.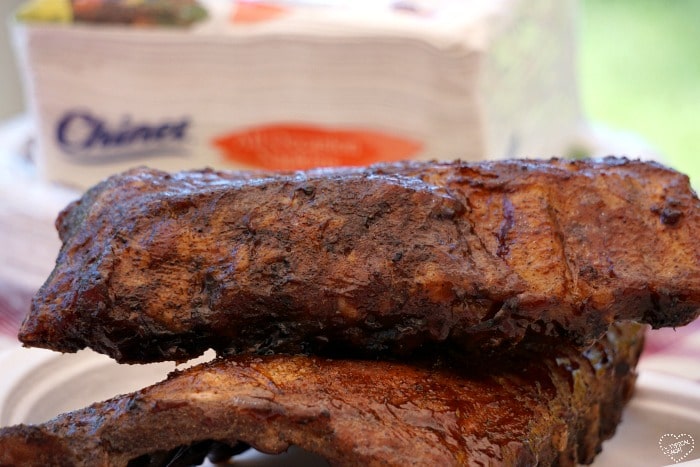 Smoked Brisket
Smoked Brisket by Out Grilling has the recipe for the holy grail of all grilled meats. This recipe includes a sweet brown sugar and garlic rub that creates a delicious crust for tender and juicy brisket.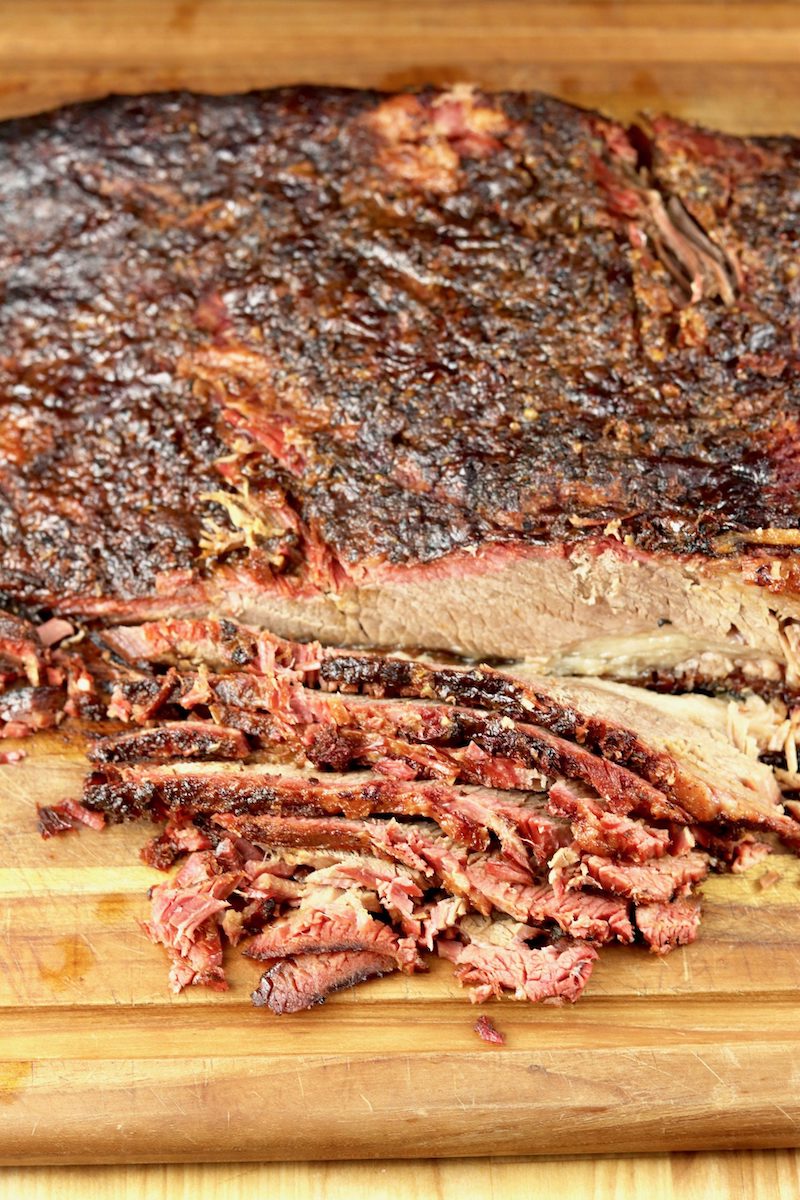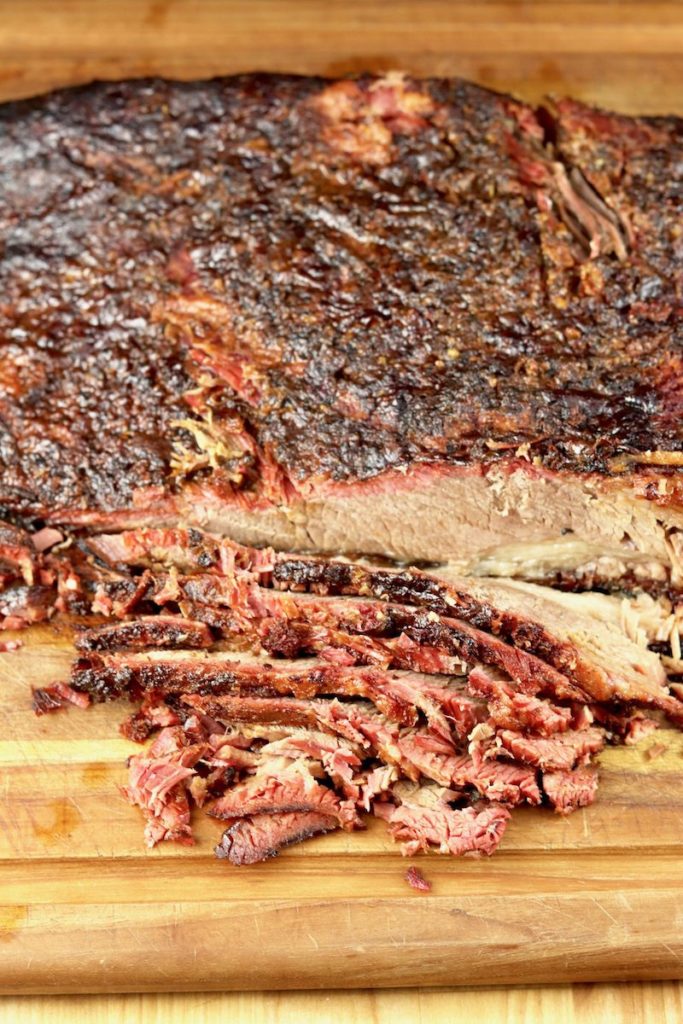 Mexican Shrimp Cocktail (Coctel de Camarón)
This delicious Mexican Shrimp Cocktail recipe by Plating Pixels is a perfect summer appetizer, especially when served with grilled shrimp.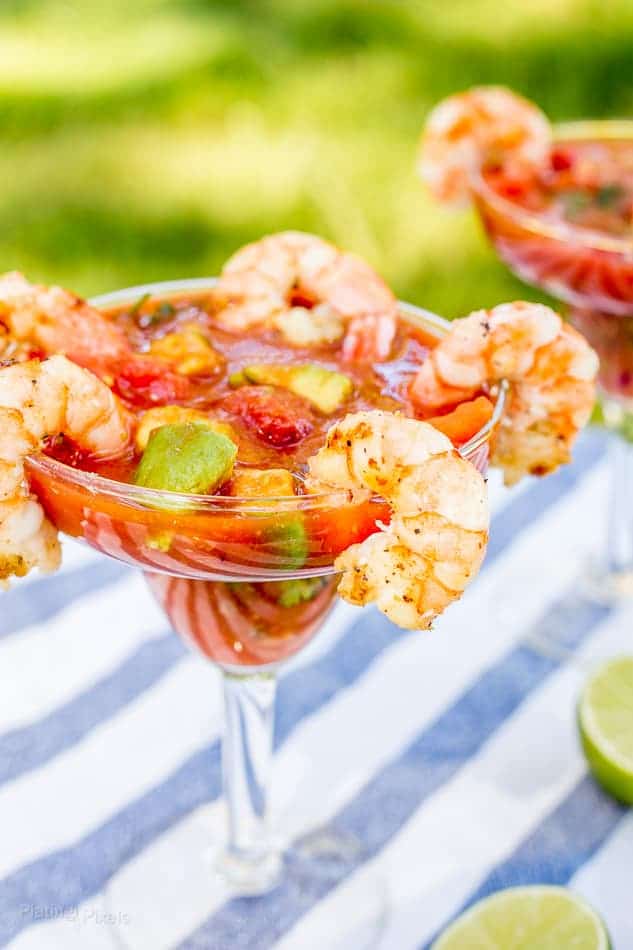 Originally published on March 28, 2020. Last Updated on March 28, 2020 by Pattie Cordova