This is a sponsored post in partnership with Bar-S.
One of the things I've loved most about our summer has been our never-ending summer backyard BBQ's. It seems like every week we're hosting our family for pool days followed by fun and easy barbecues. Because we usually have at least ten people over, we like to make foods that are easy to prepare, budget-friendly and, of course, touch on our cultura on some level. Last week, we created the perfect recipe for such an occasion – spicy Mexican hot dogs.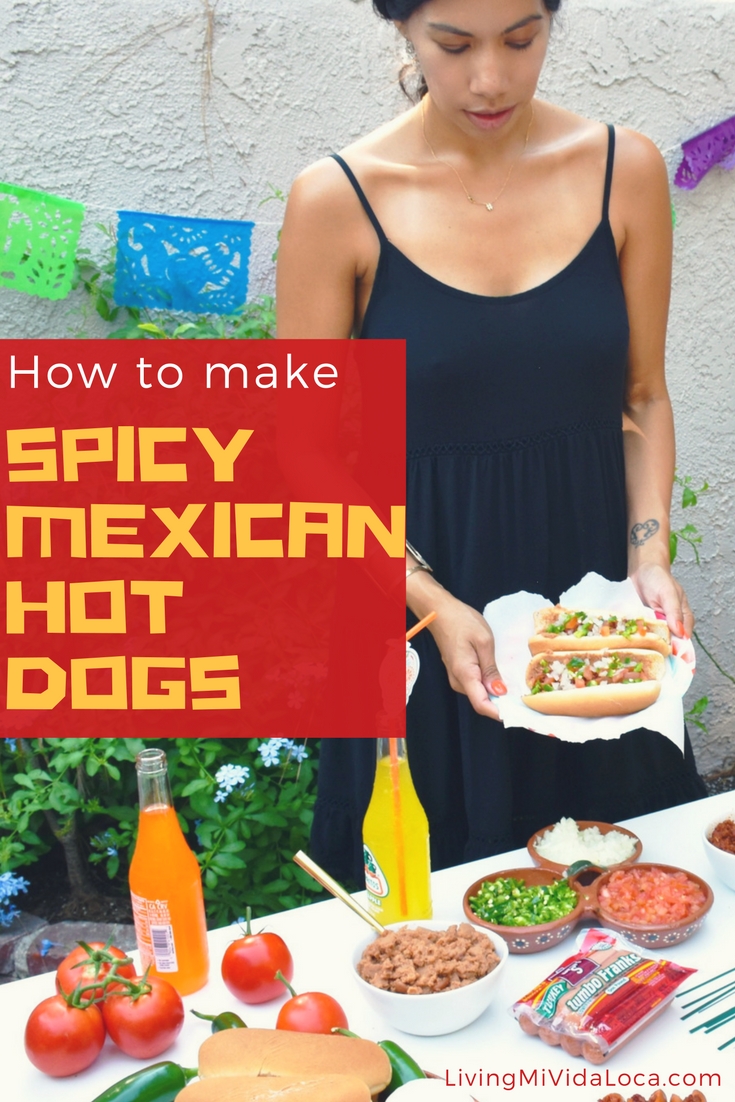 I had my first Mexican hot dog at around age two, when I first visited my mom's hometown of Magdalena de Kino, Sonora, Mexico. There they served the most delicious hot dogs… all wrapped up in bacon and topped with beans. They were DELICIOUS!!! Of course, la familia has never been able to visit, so last weekend we decided to put a little twist on Sonoran hot dogs and make these spicy Mexican hot dogs instead. Let me just tell you, they were a huge hit with everyone!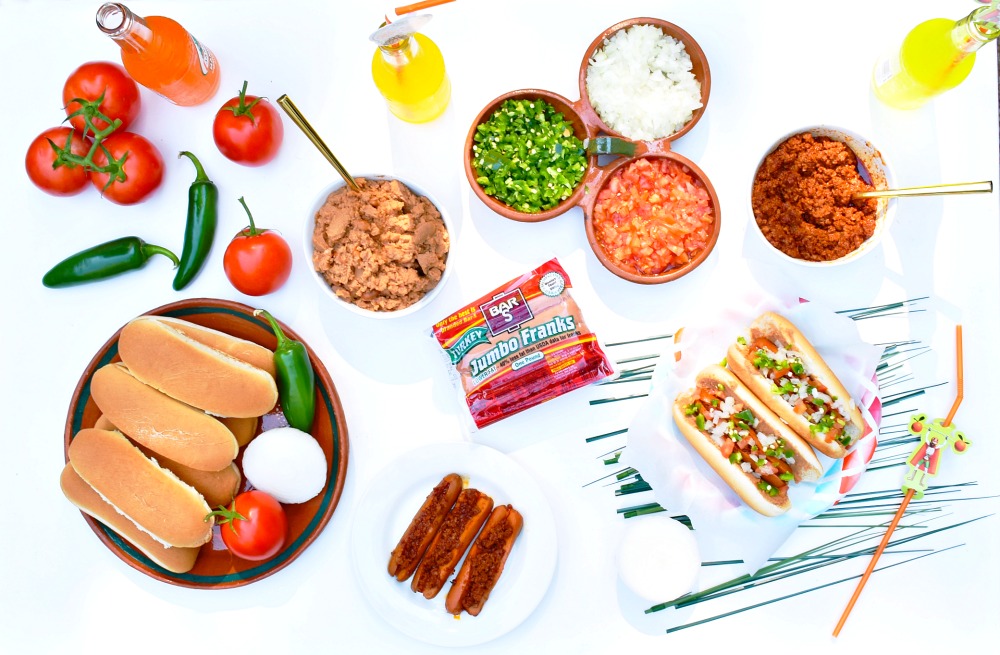 We put a few twists to the spicy Mexican style hot dogs by switching up a few ingredients. First, we started off with Bar-S hot dogs (#1 best selling brand in the United States!). We then got rid of the bacon and added in chorizo instead. This is what makes it spicy. The beans? We kept those, but switched them out for refried beans and used them as a spread. We kept the tomato, onion and jalapeños as toppings (though looking back, adding Mexican crema would have been a great touch too).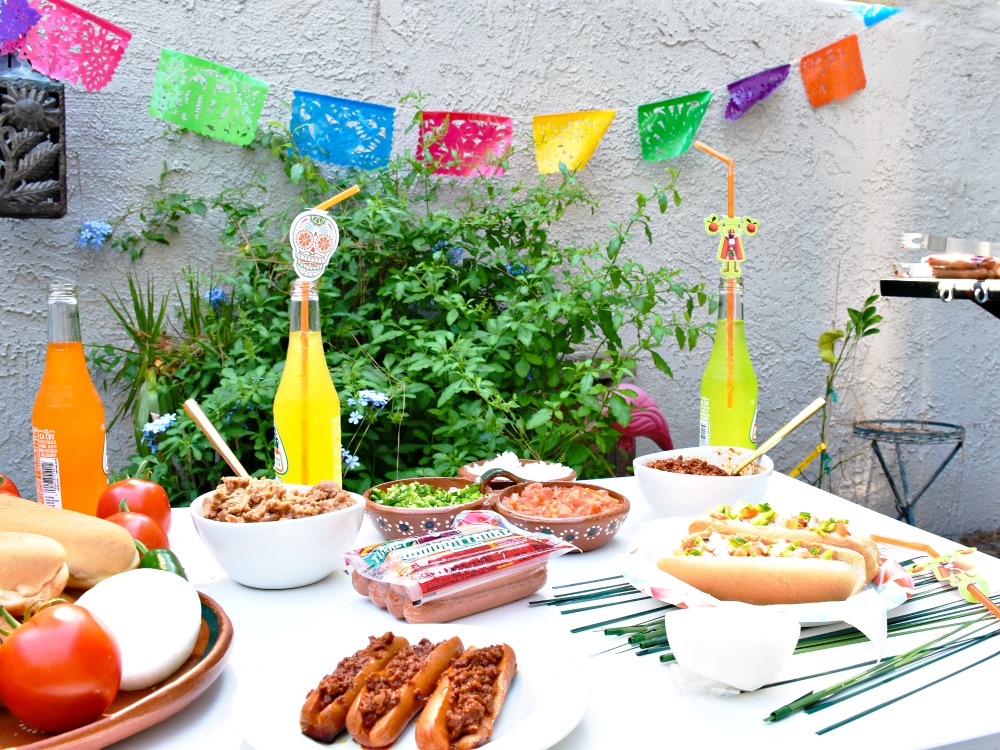 We served this new recipe with some of our favorite Mexican sodas and called everyone to the table. They were SO easy to make, and a huge hit!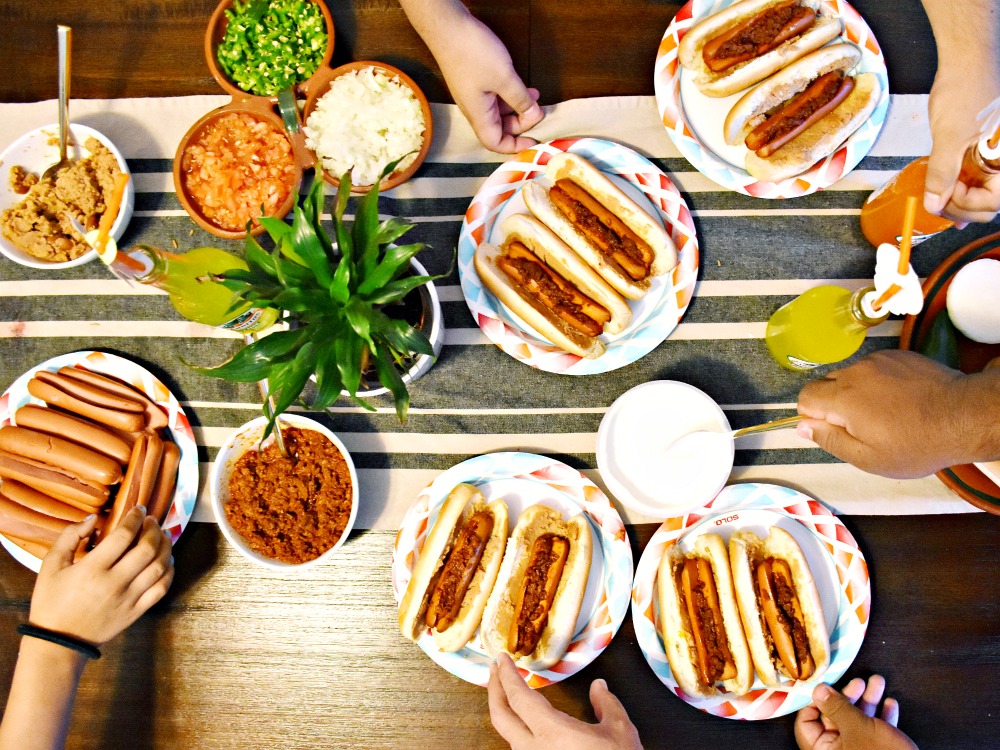 Spicy Mexican Hot Dogs
Ingredients
Bar-S hot dogs (turkey or beef)
Hot dog buns
Cooked chorizo
Refried beans
Diced tomatoes
Diced onion
Diced jalapeños
Directions
Pre-heat the grill. Slice each hot dog down the middle and fill with chorizo. Add to the grill.
While the hot dogs are cooking, spread some refried beans on the hot dog buns.
Hot dogs are done when hot dogs butterfly. Remove from grill and place in hot dog bun.
Top with tomato, onion and jalapeños.
Optional: slightly drip Mexican crema over the hot dogs. If you have trouble adding the chorizo, butterly the hot dogs and grill them first. Then add chorizo after the hot dogs have been grilled.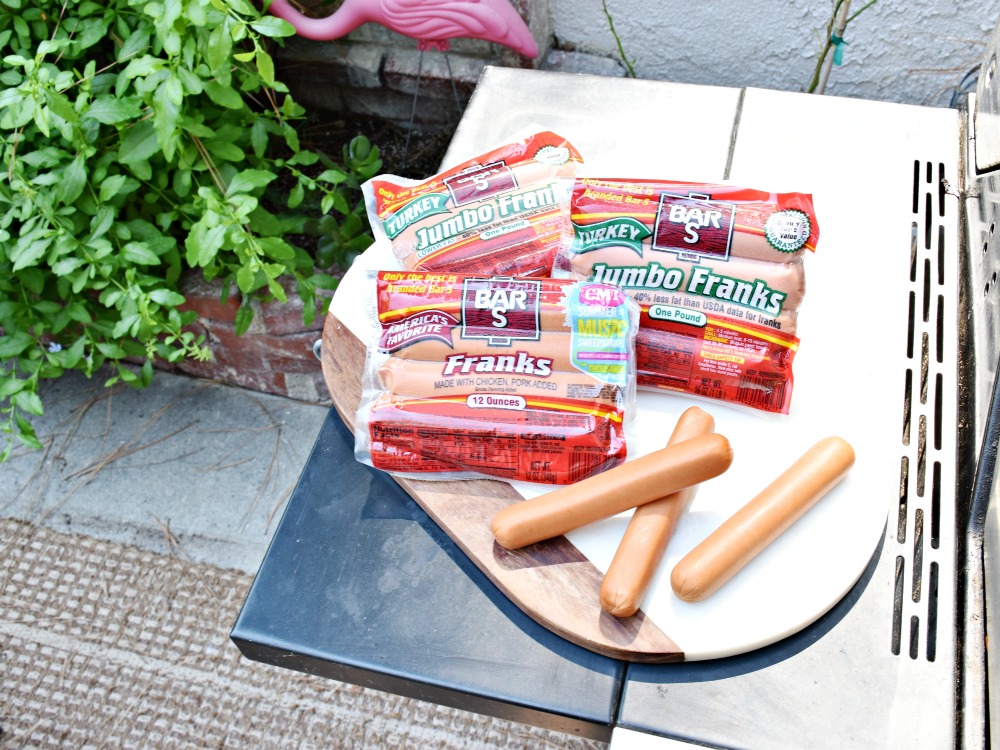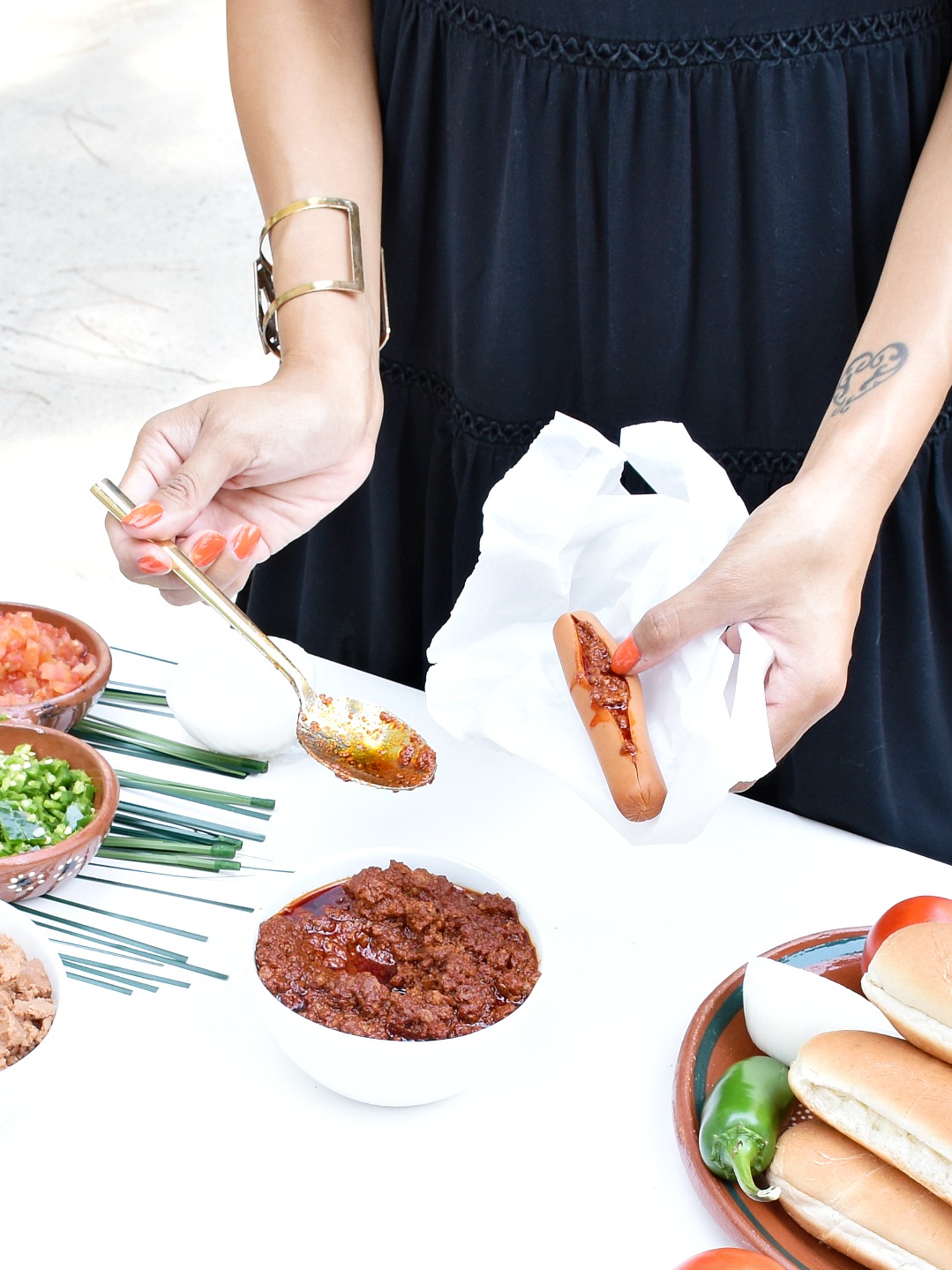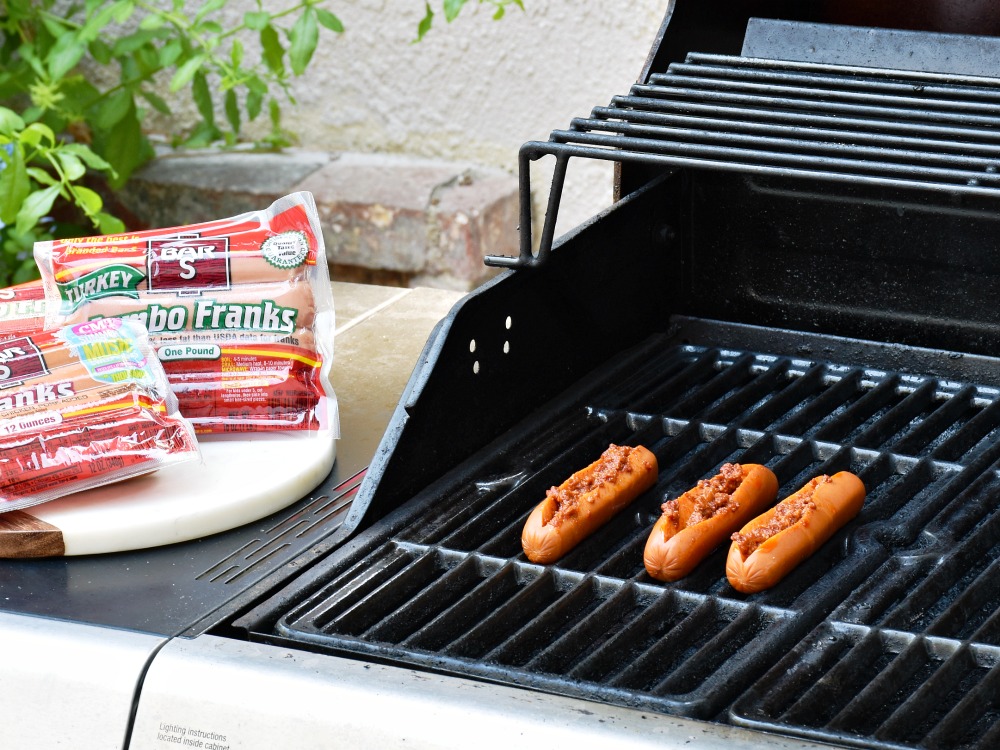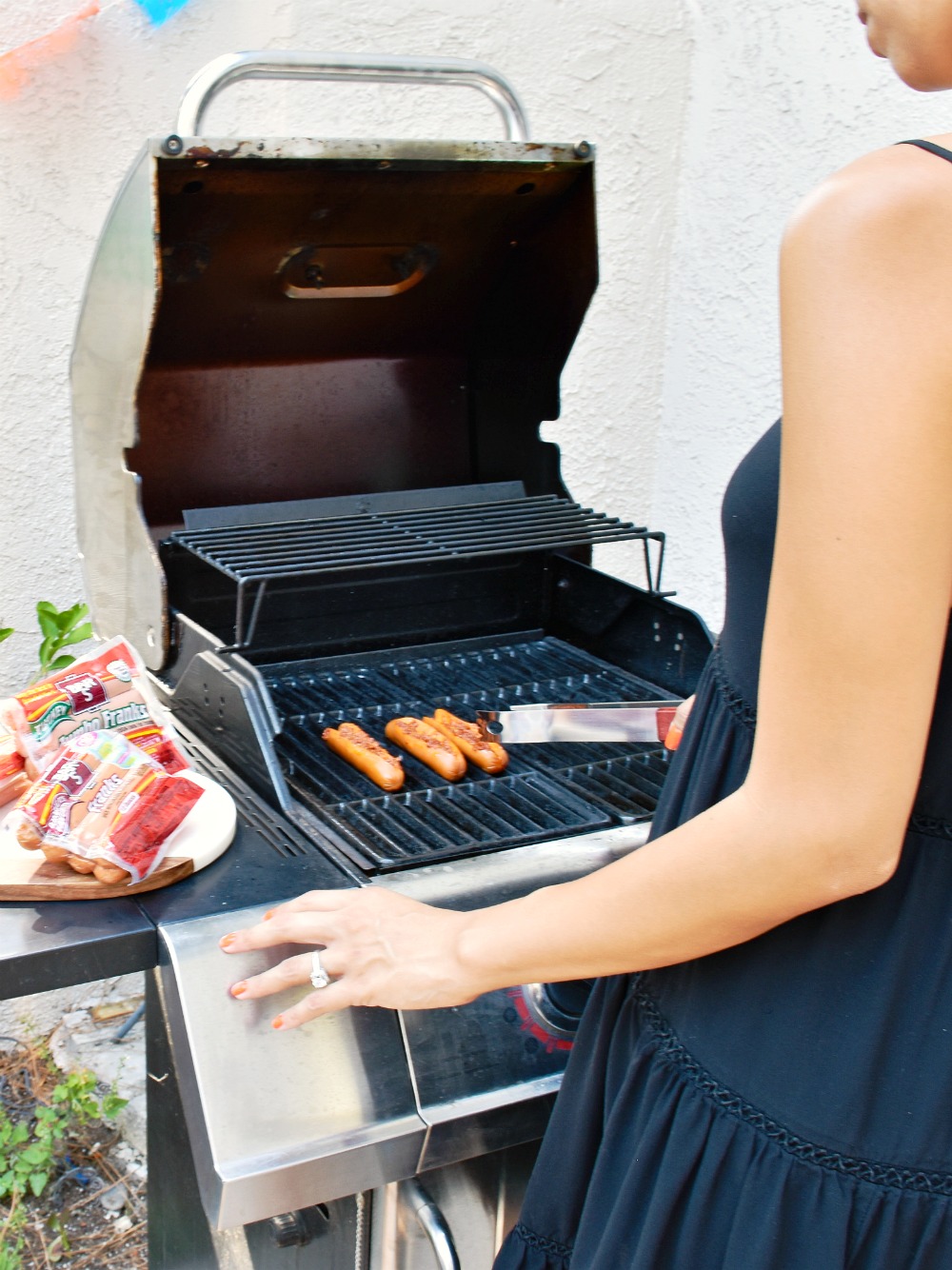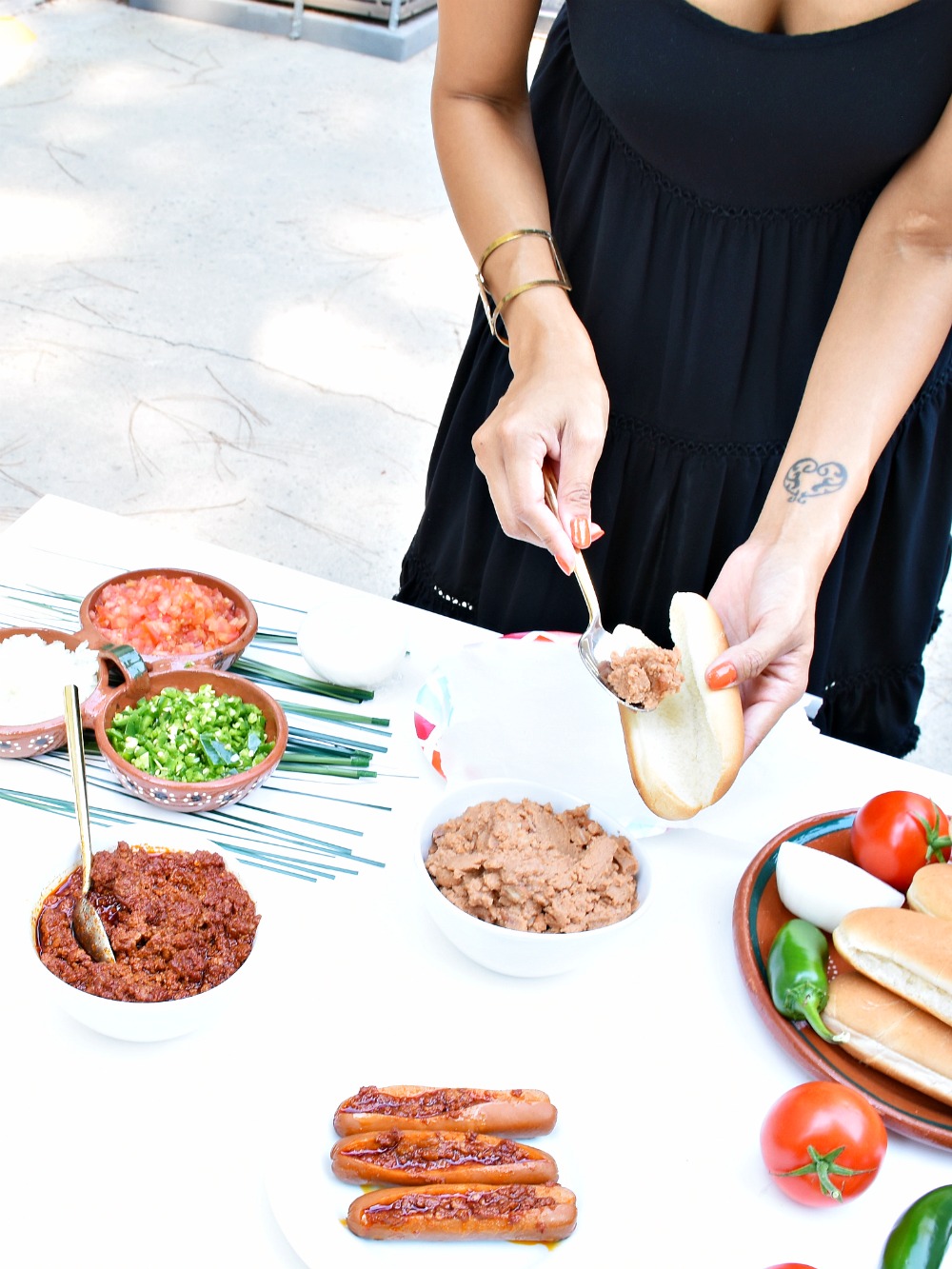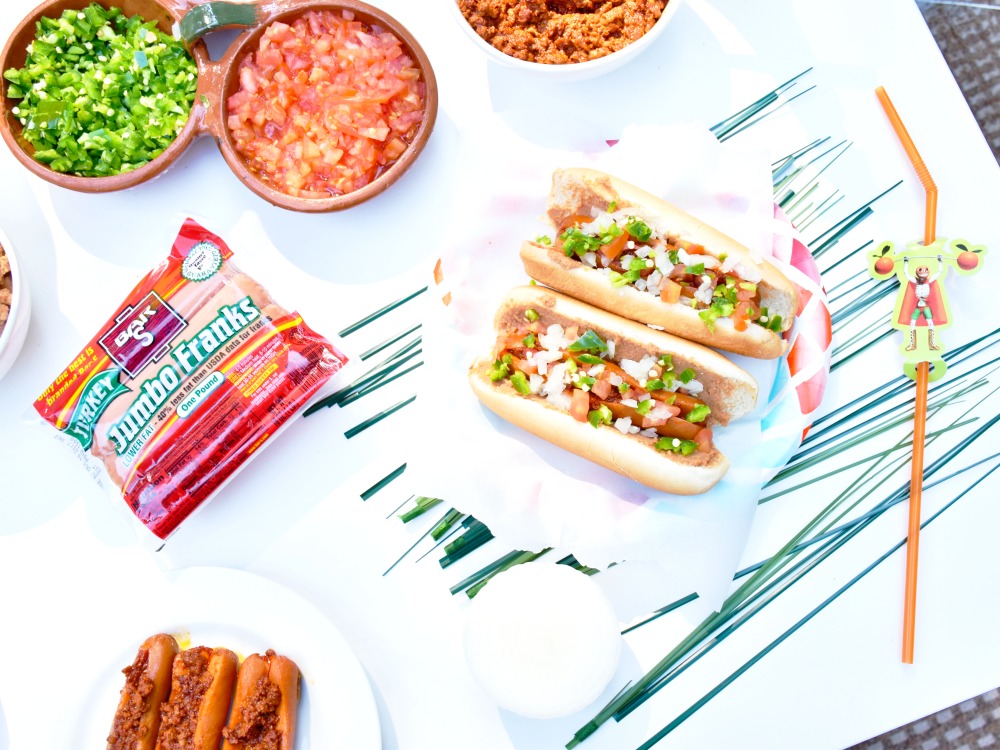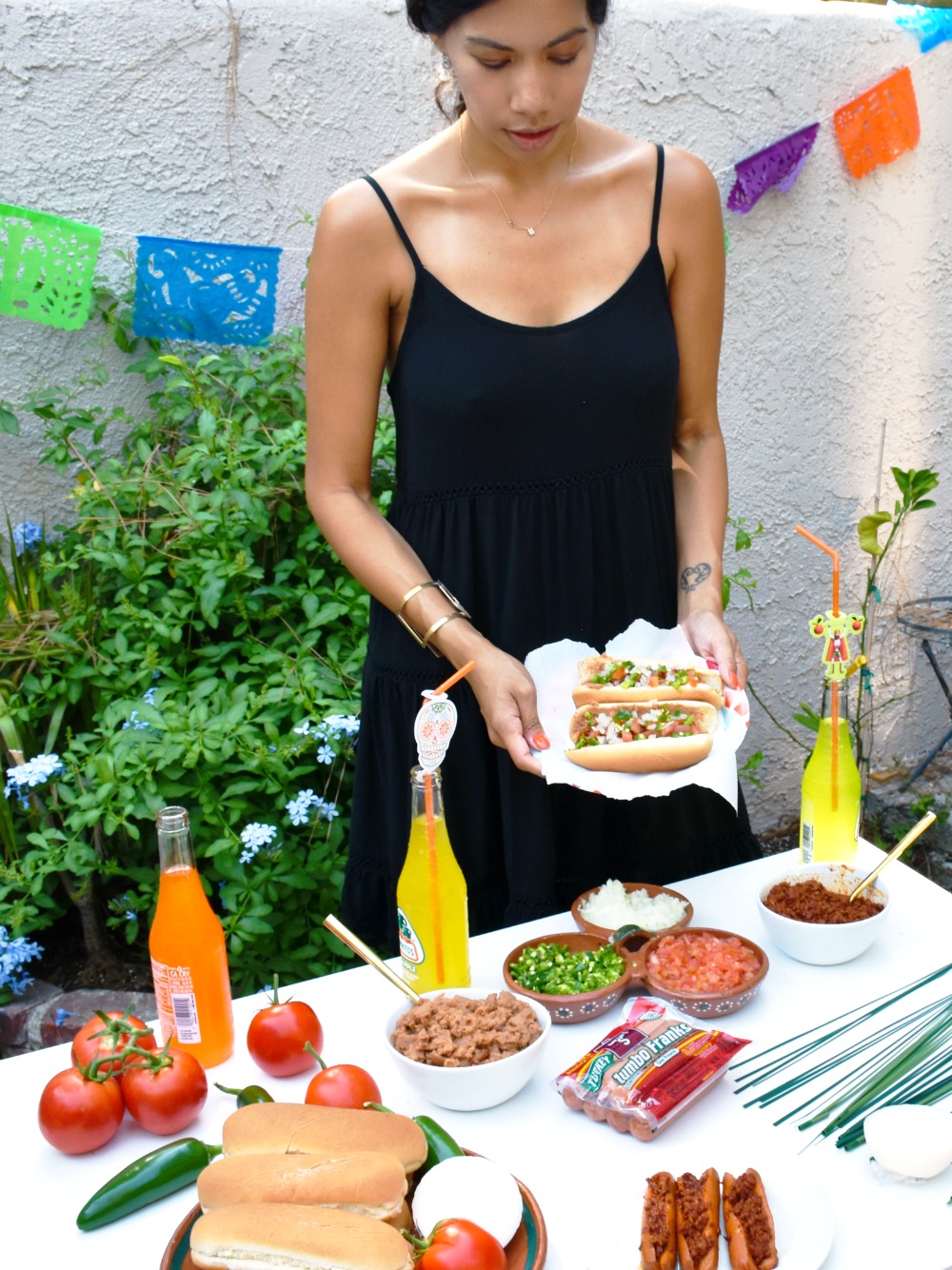 If you're serving a large crowd, grill the hot dogs and place them in the buns. Your guests can then top them as they'd like with as many (or as little) toppings as they'd like.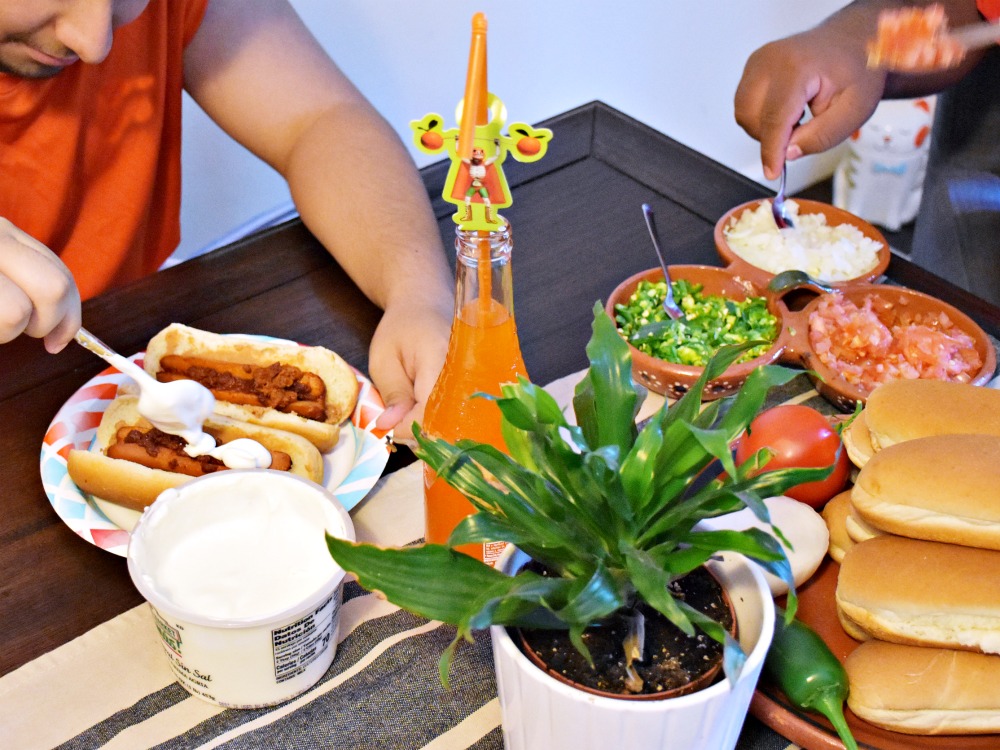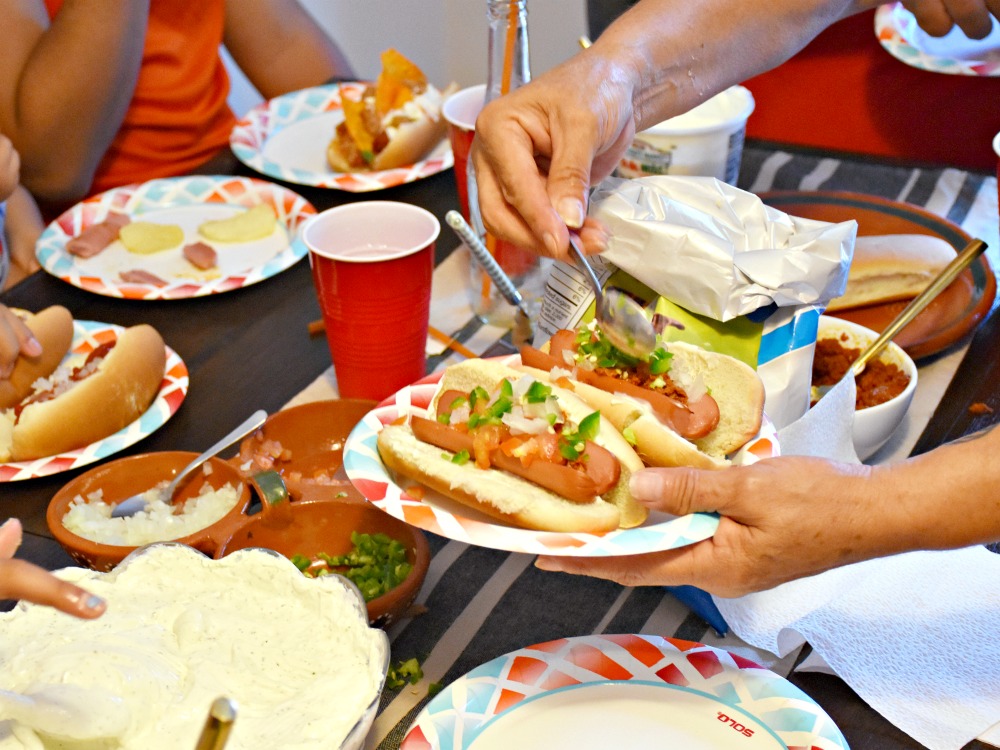 Of course… some of the littler guests may find that they prefer the hot dogs without any toppings… and without a bun too.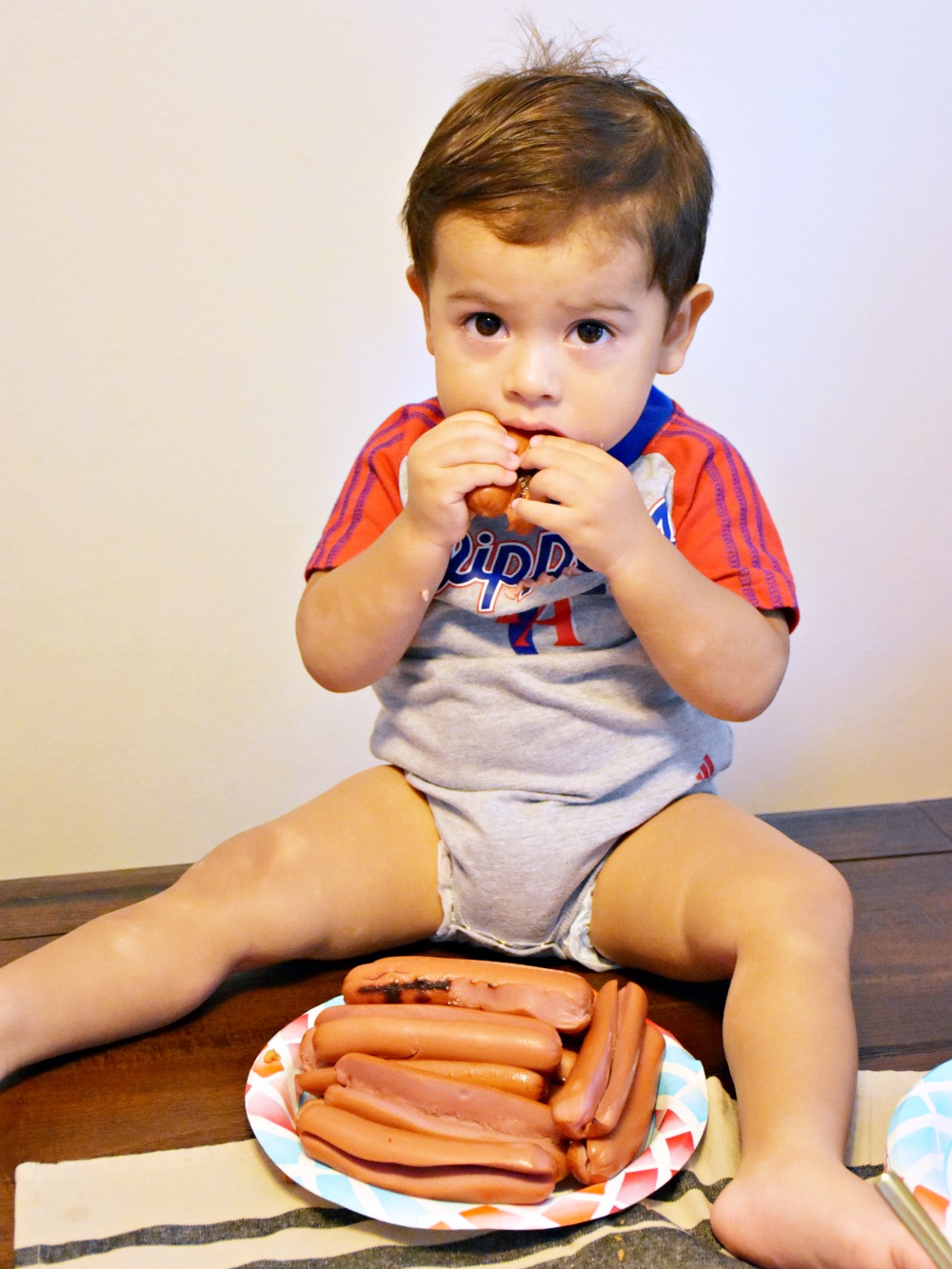 I hope you get to make these spicy Mexican hot dogs at your next BBQ. Your familia will love them because they have that authentic Mexican flavor, and you'll love them because they were so easy and fun to make!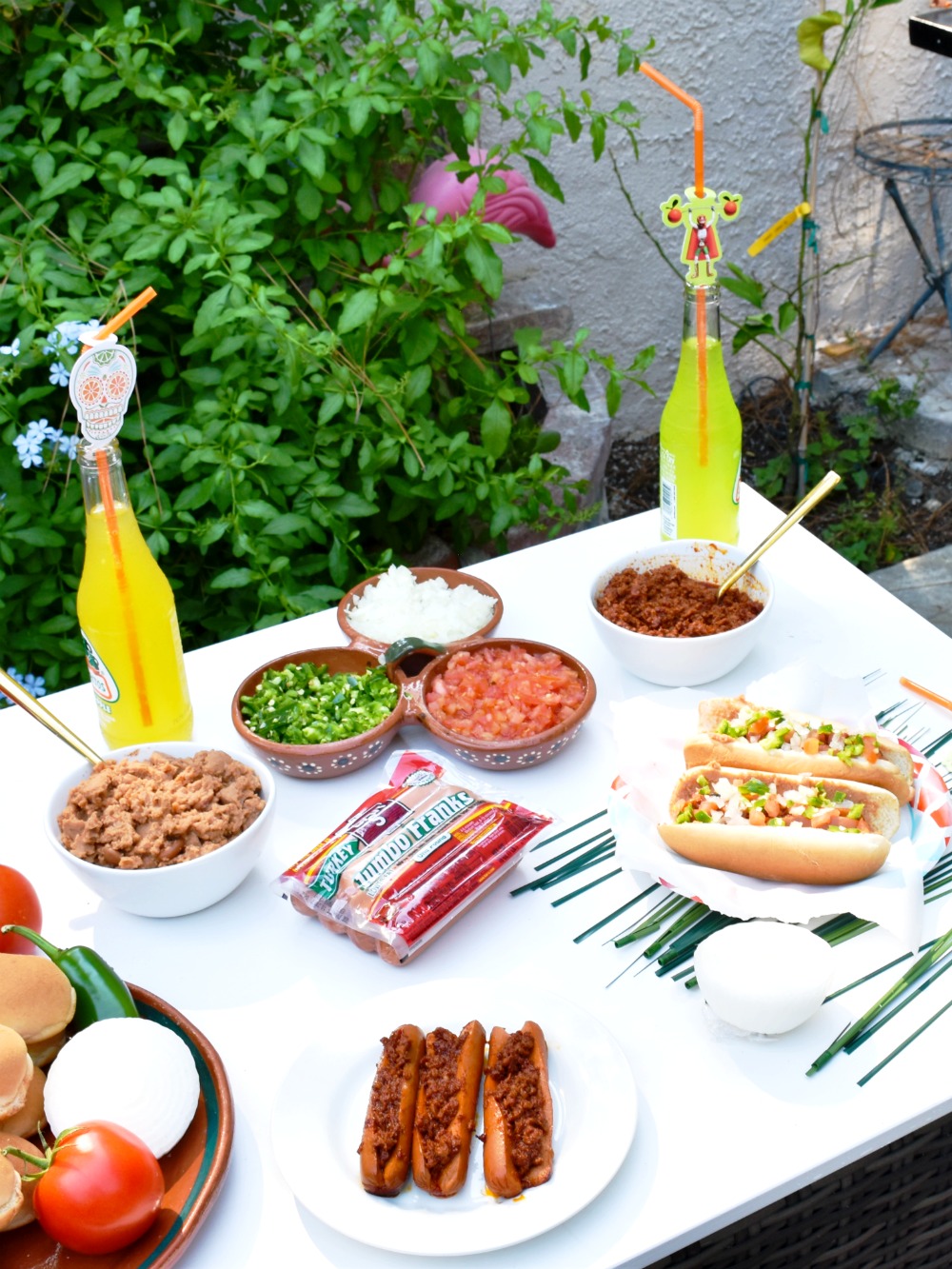 Make Bar-S part of your family's summer BBQ's by signing up for the Bar-S newsletter. You'll get coupons and free recipes!
Originally published on August 9, 2017. Last Updated on August 9, 2017 by Pattie Cordova