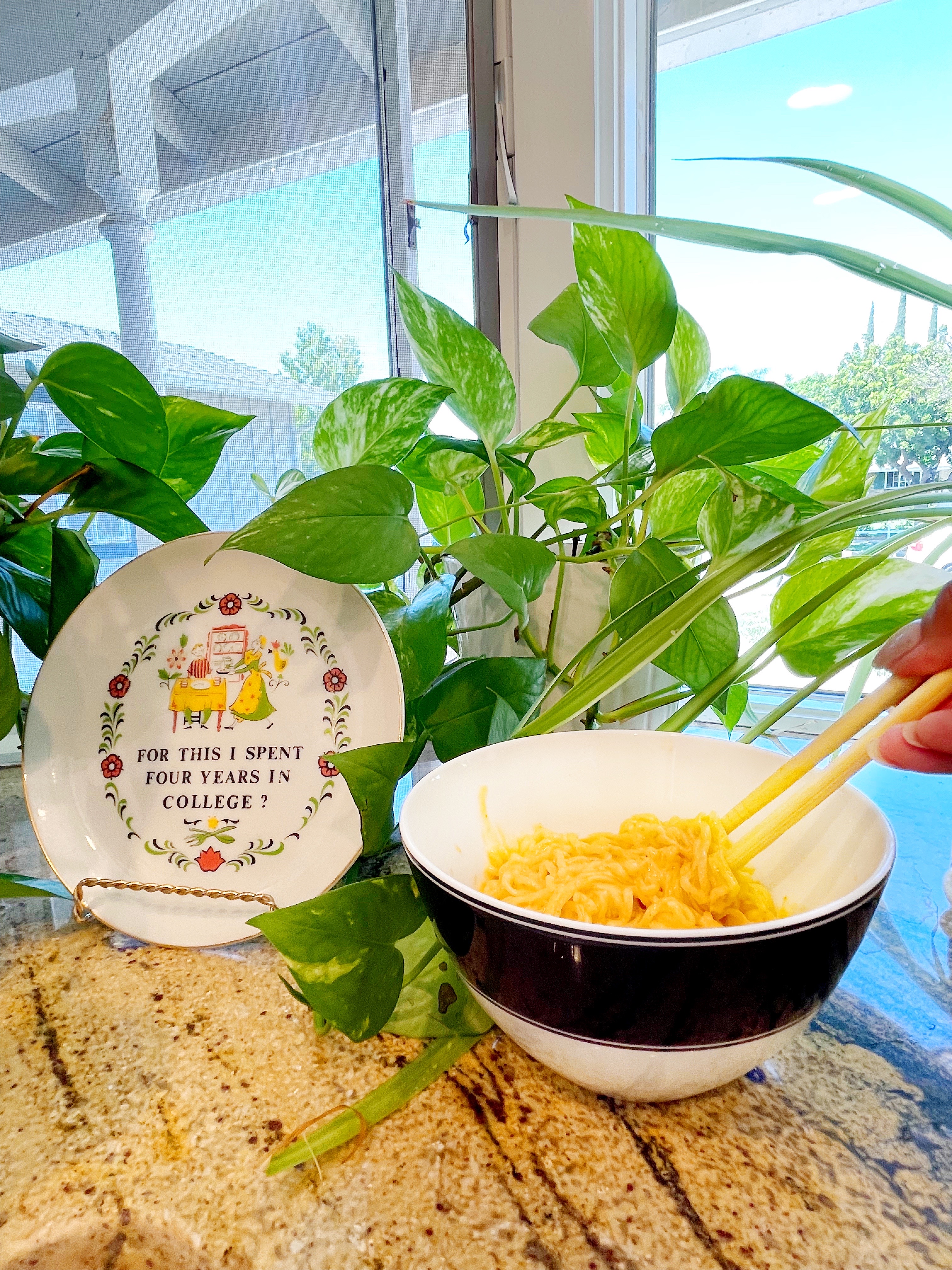 Make cheesy ramen noodles from Tiktok
Wondering how to make those cheesy ramen noodles from Tiktok? Ramen noodles are one of my favorite comfort foods. They are easy to make, and you can add whatever ingredients you want to make them more interesting.
Plus, they are budget-friendly!
In this tutorial, I will show you how to make cheesy ramen noodles from TikTok. This recipe is perfect for a quick and easy meal that the whole family can enjoy.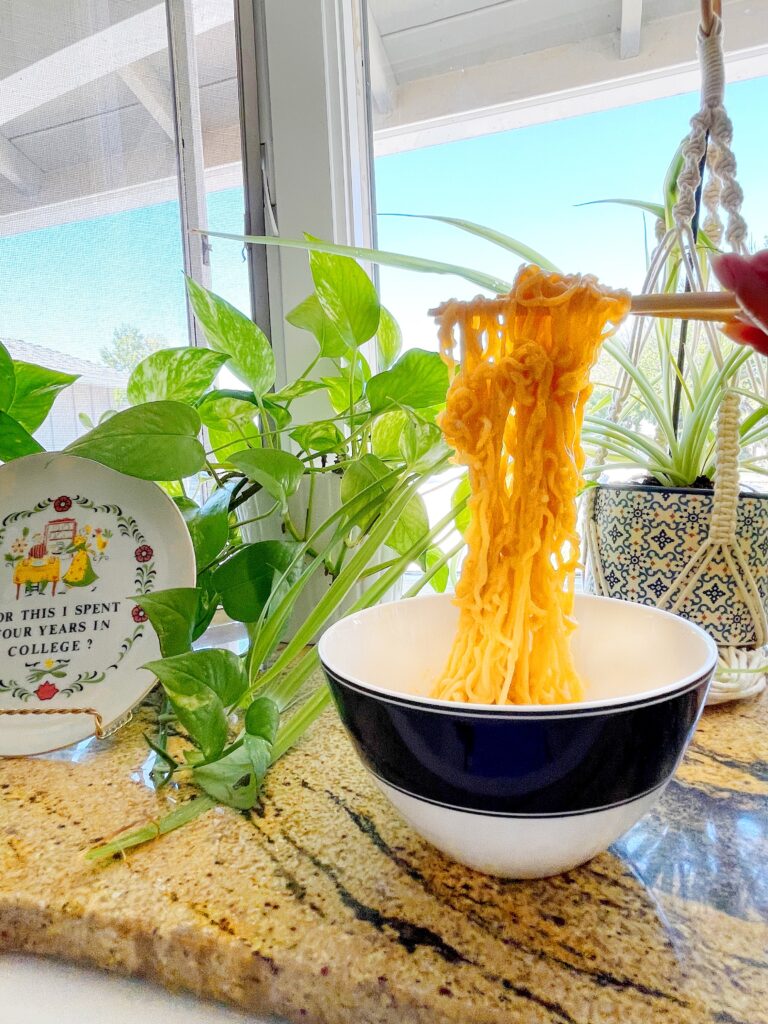 Ramen noodles are a favorite food of many people, especially those who are short on time. In this blog post, we will be showing you how to make cheese ramen noodles – just like the ones you see TikTok stars making!
This is a very easy recipe that only takes about 15 minutes to make. So, if you're looking for something quick and easy to eat, these cheesy ramen noodles are the perfect meal for you!
Ramen noodles are amazing because they're cheap, easy to customize and make for a great quick meal. Sure, you can prepare and eat the noodles as suggested, but why not make them better by making them cheesy?
We found this cool recipe on TikTok and decided to recreate it at home. It turned out to be a family favorite, and now we always make sure to have ramen noodles on hand for this easy ramen noodles dish.
Let's get started!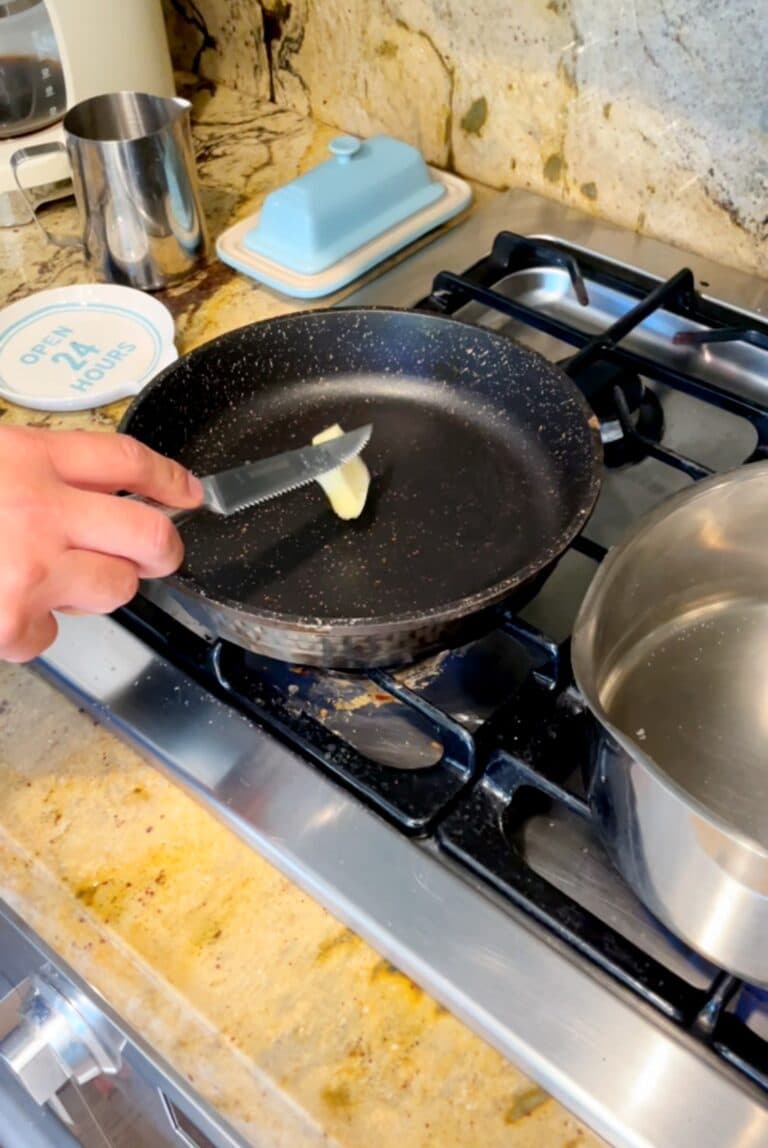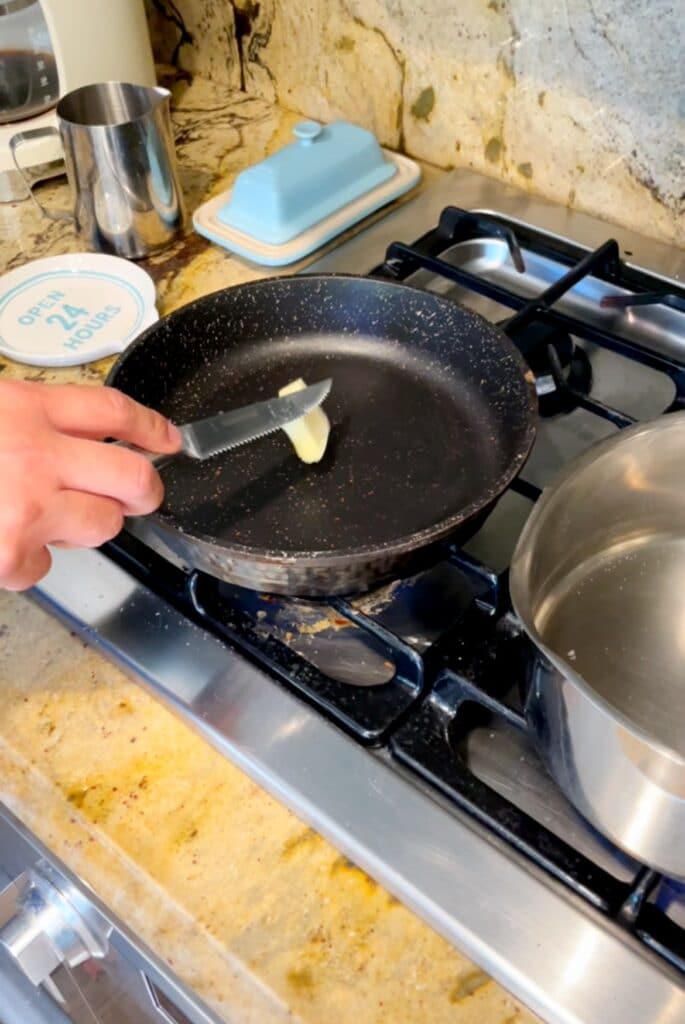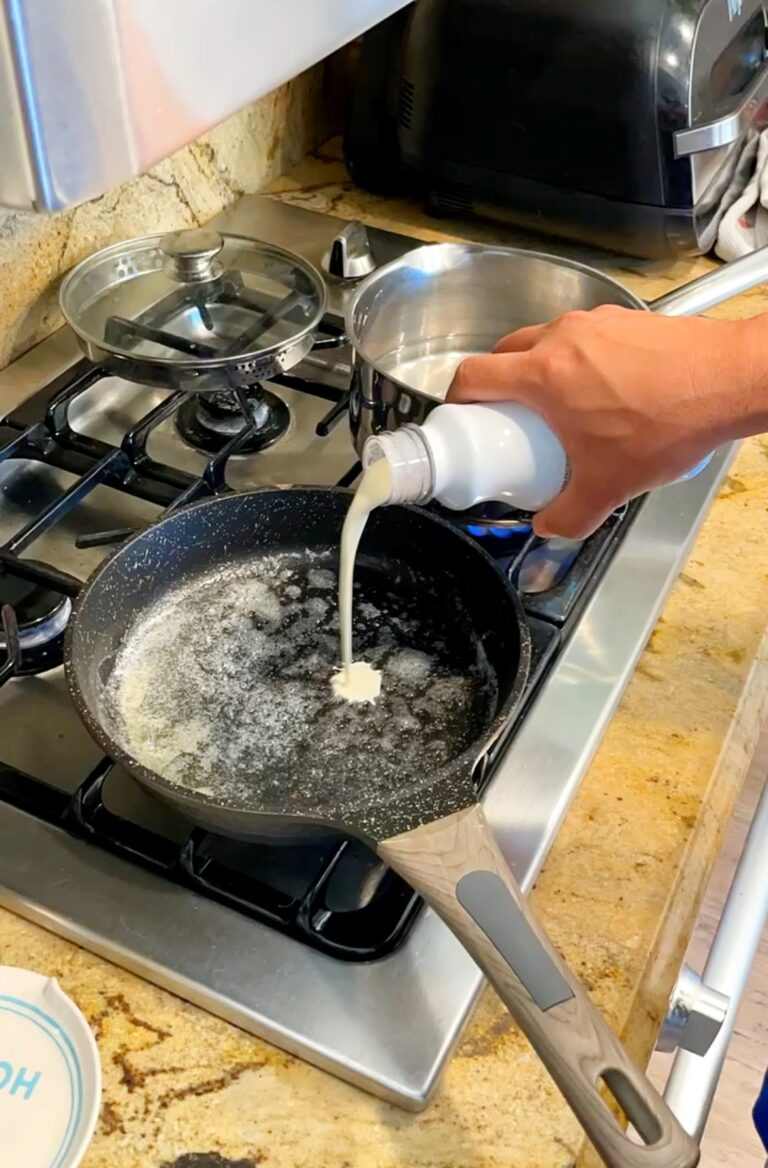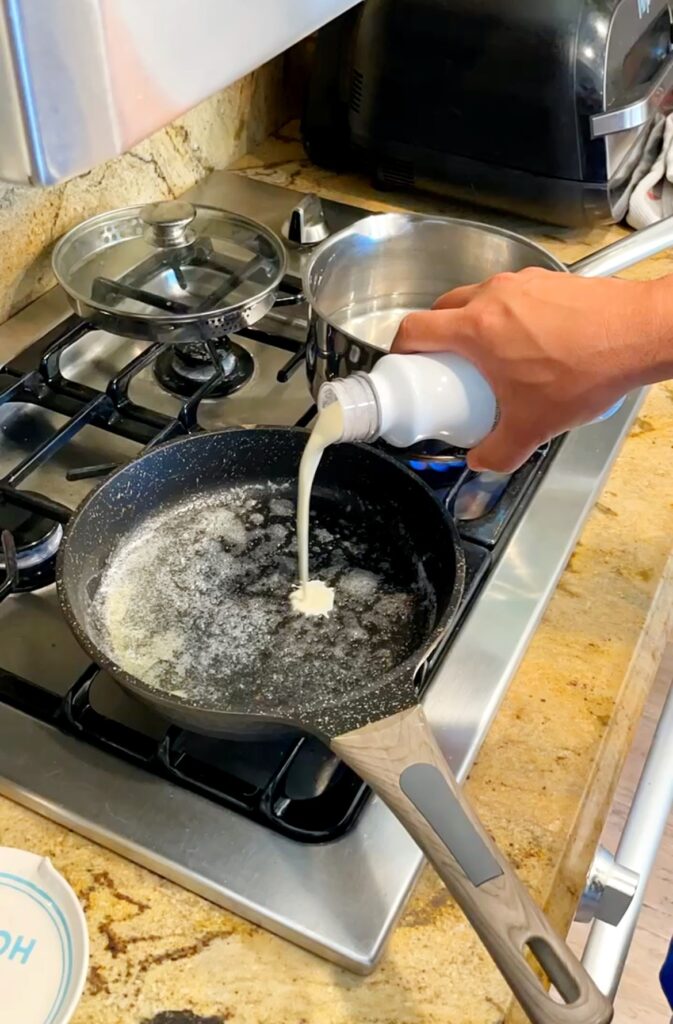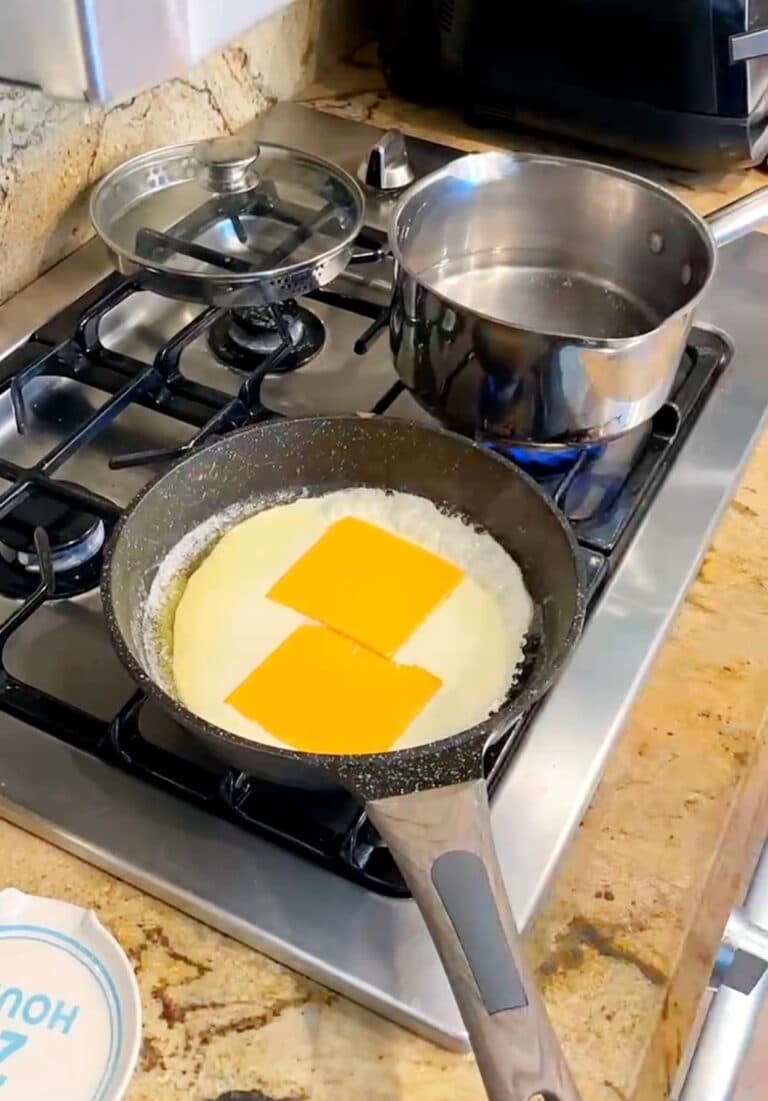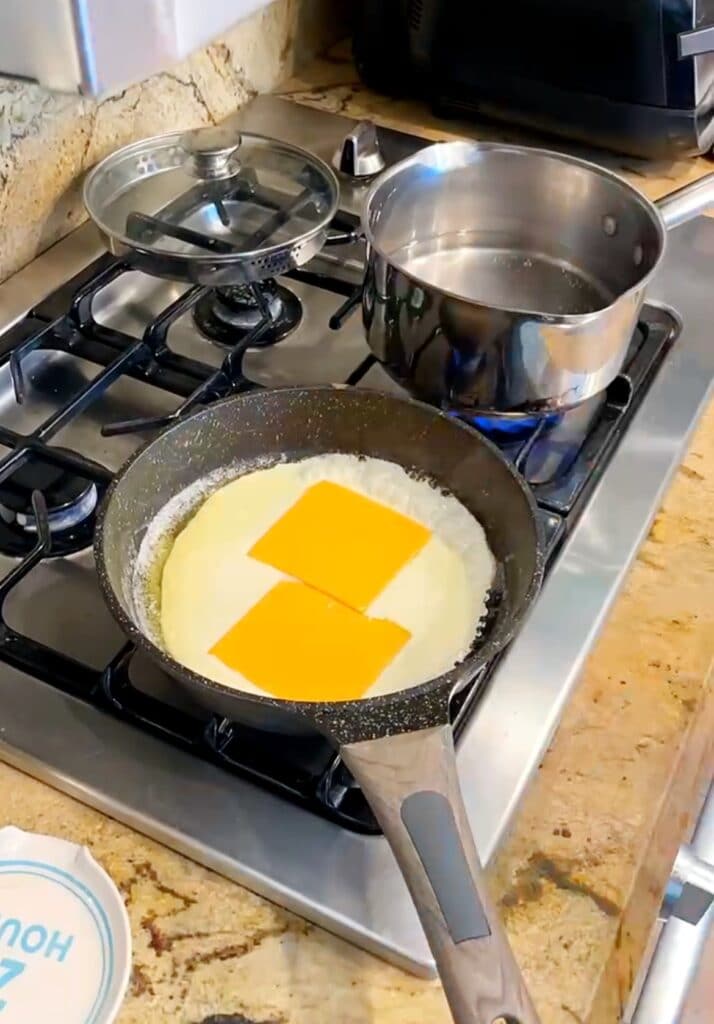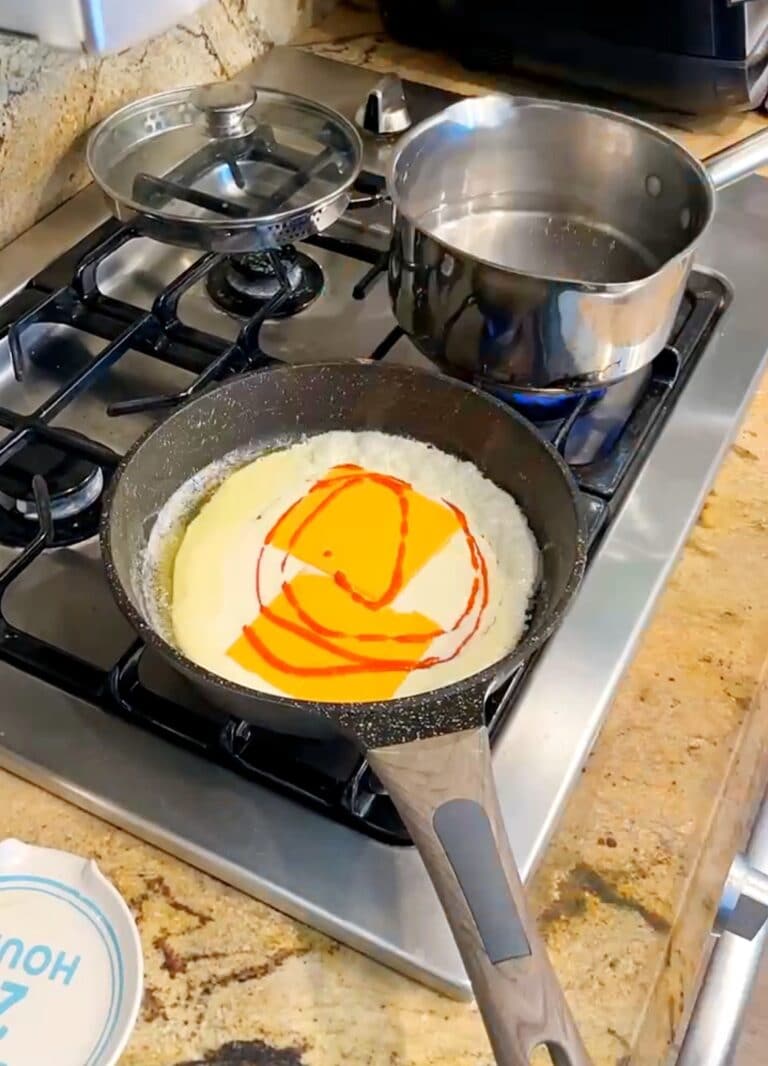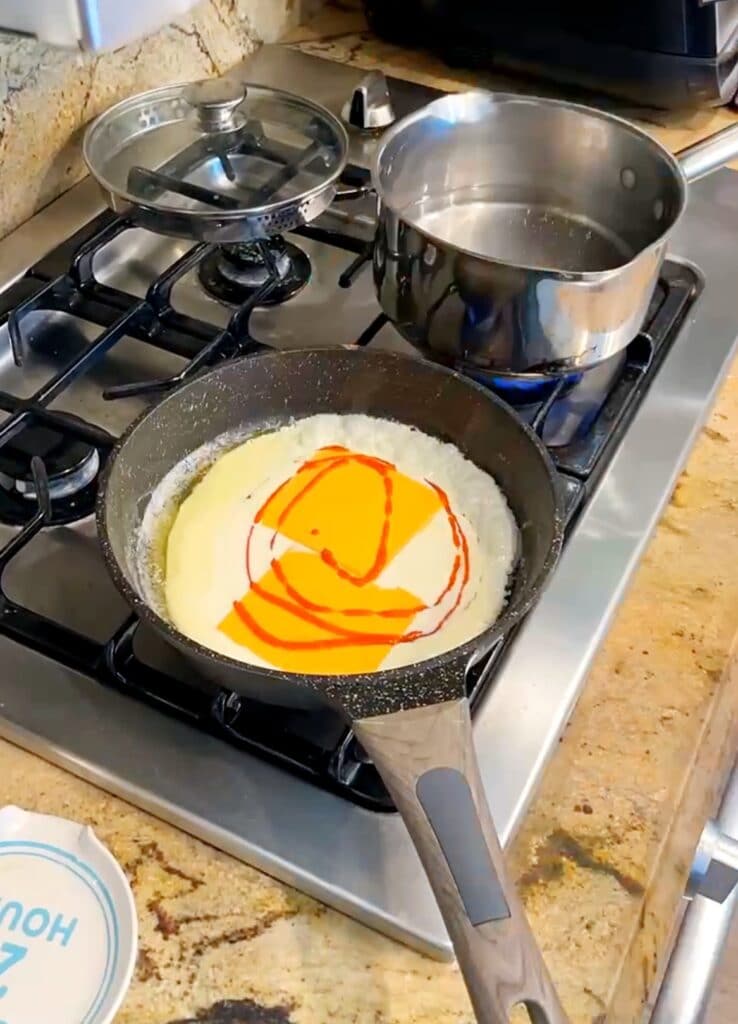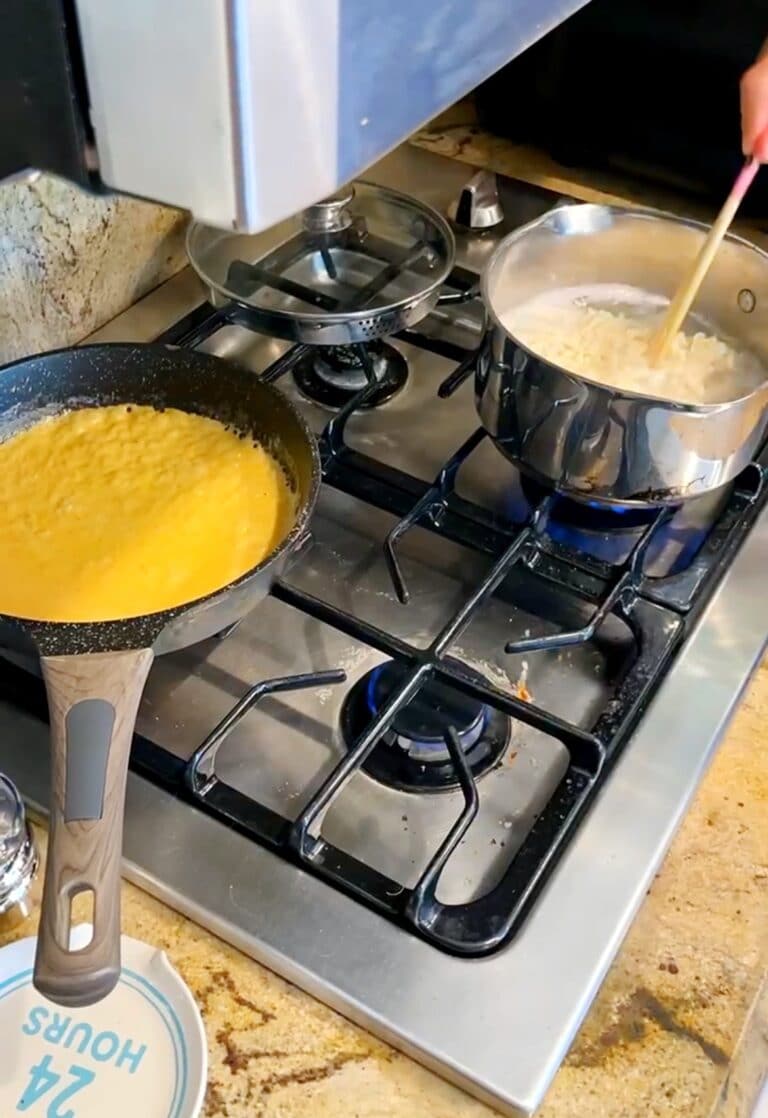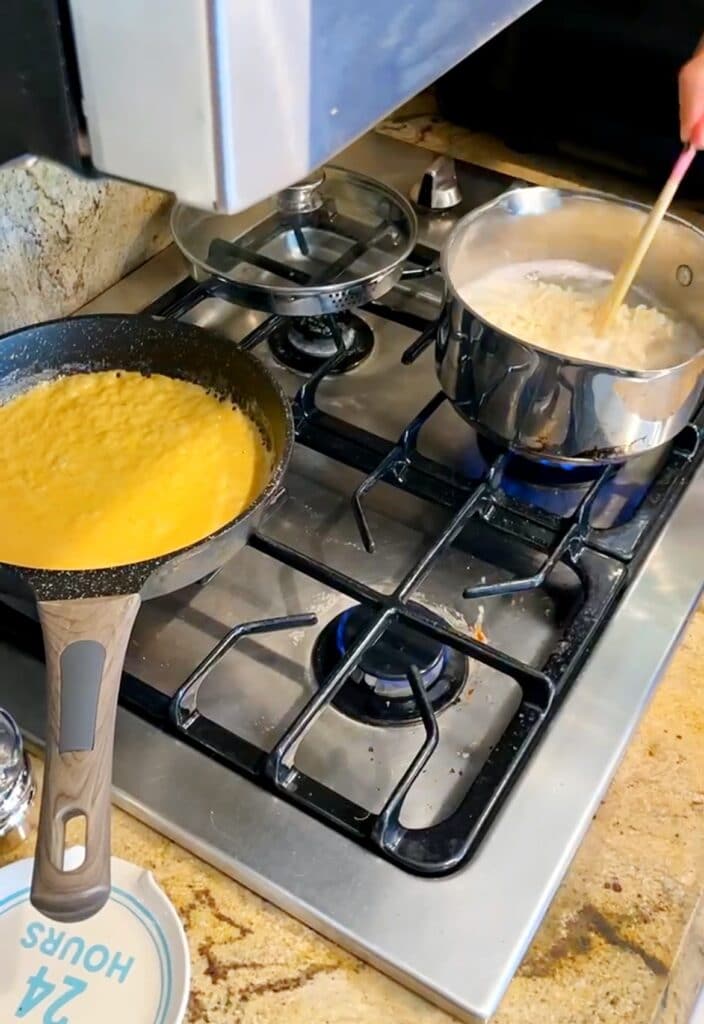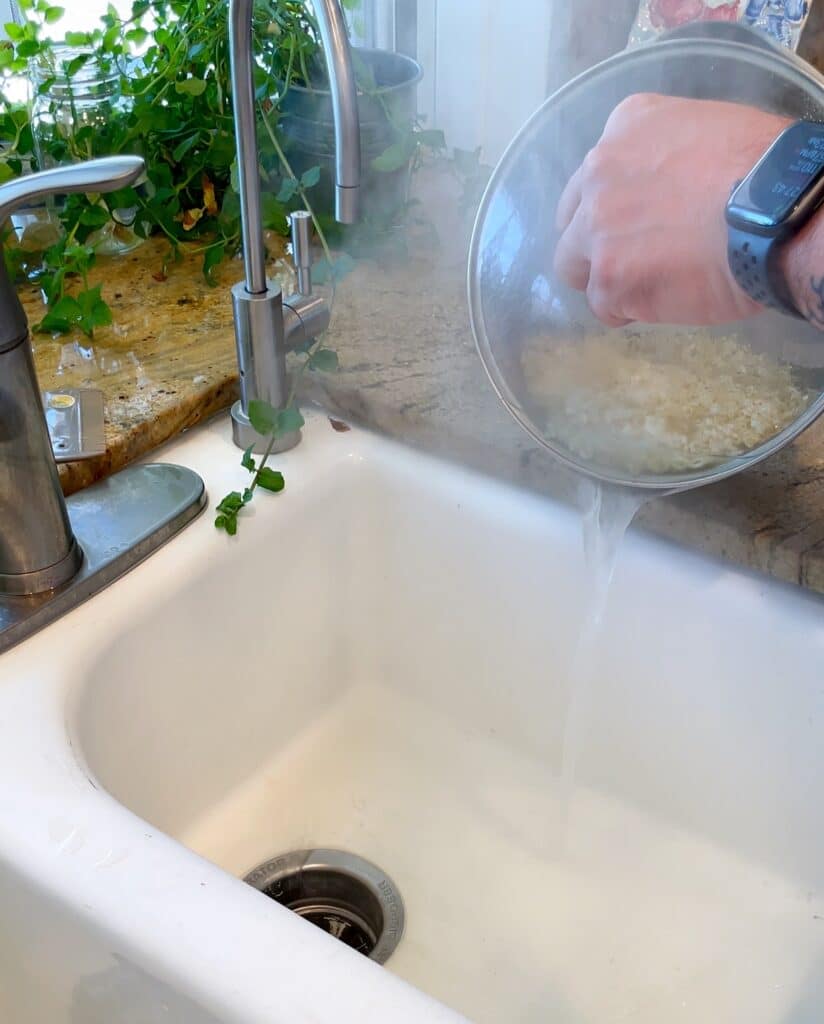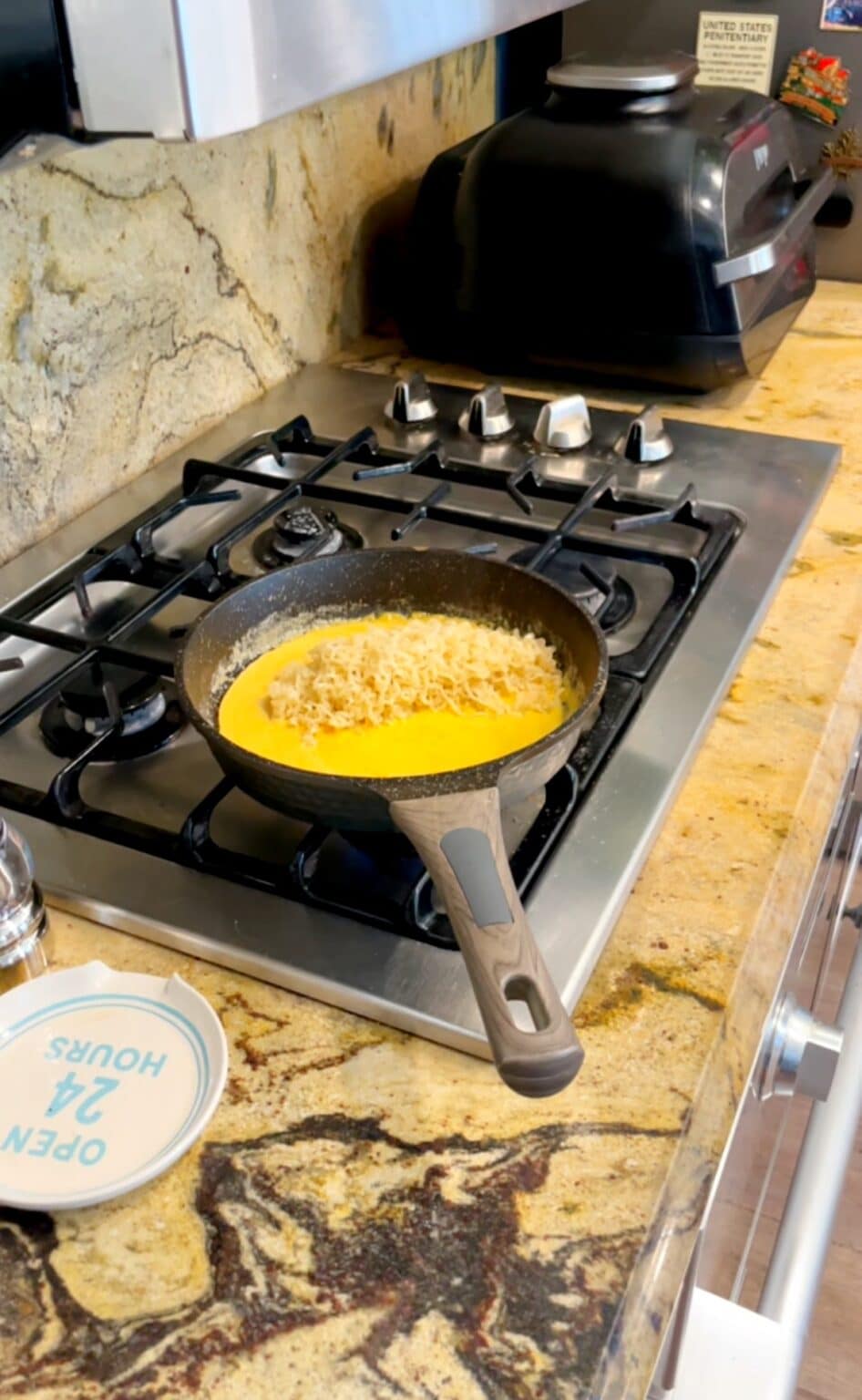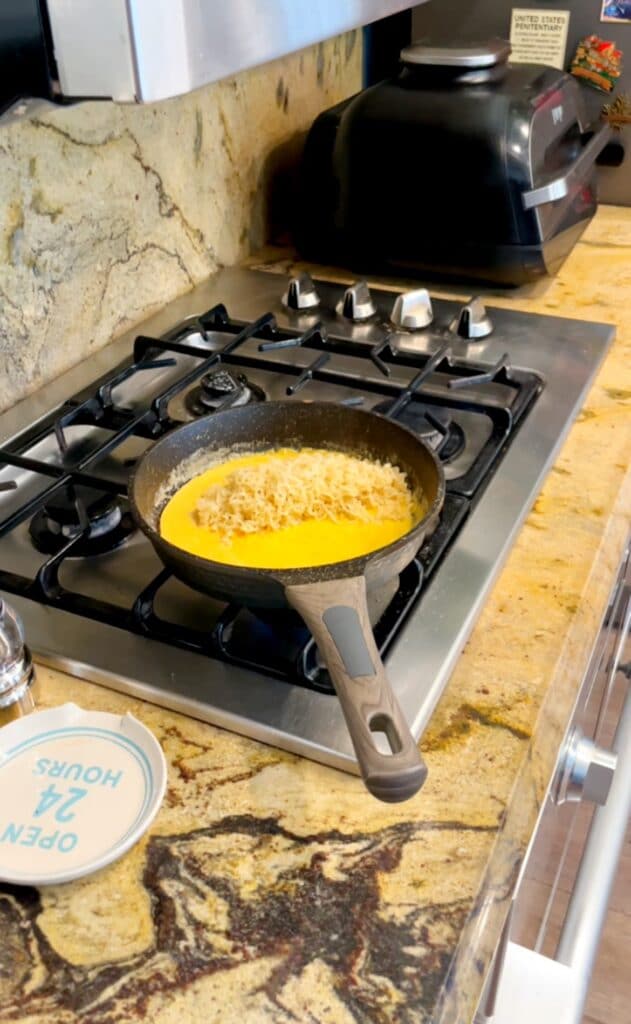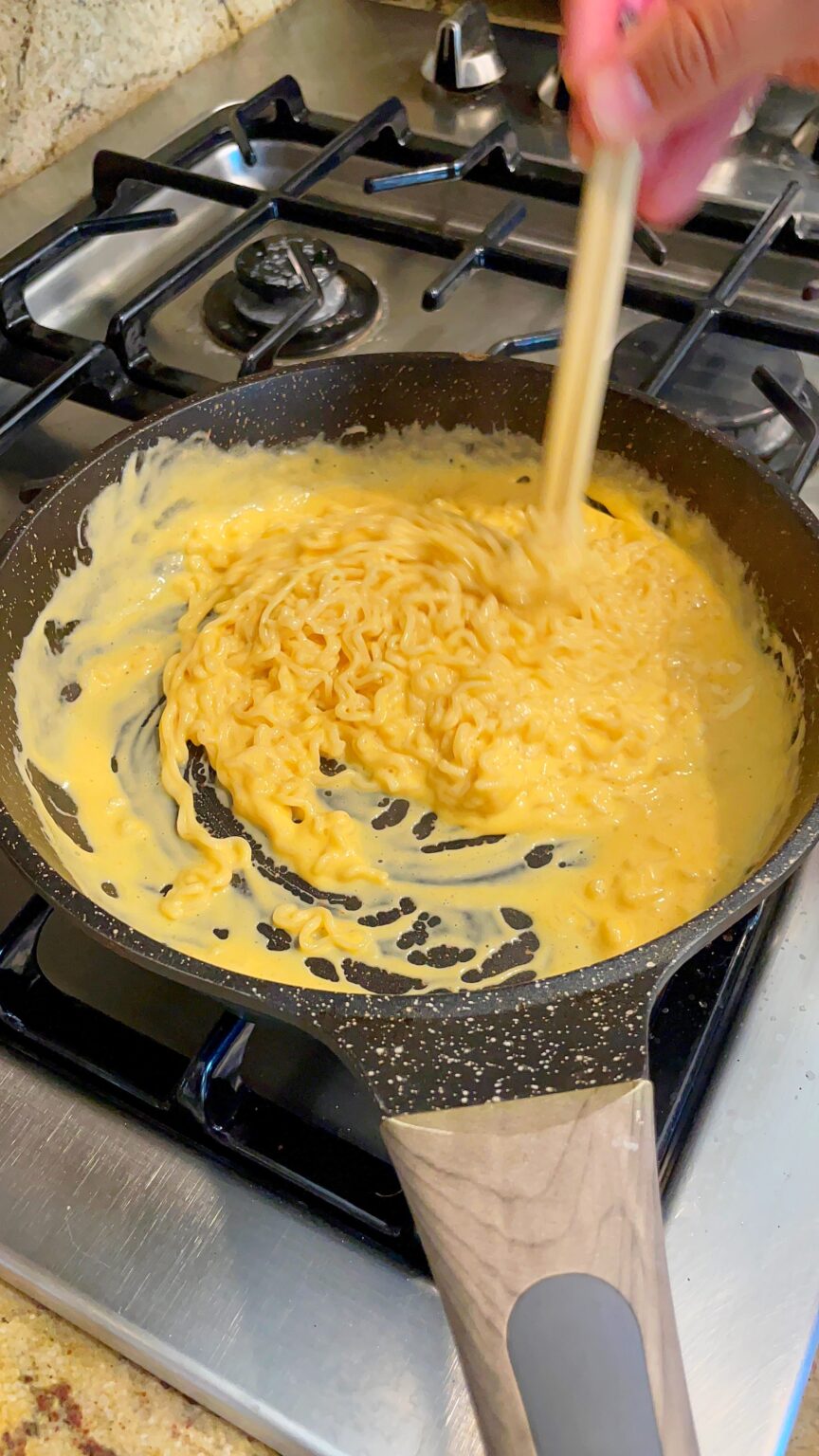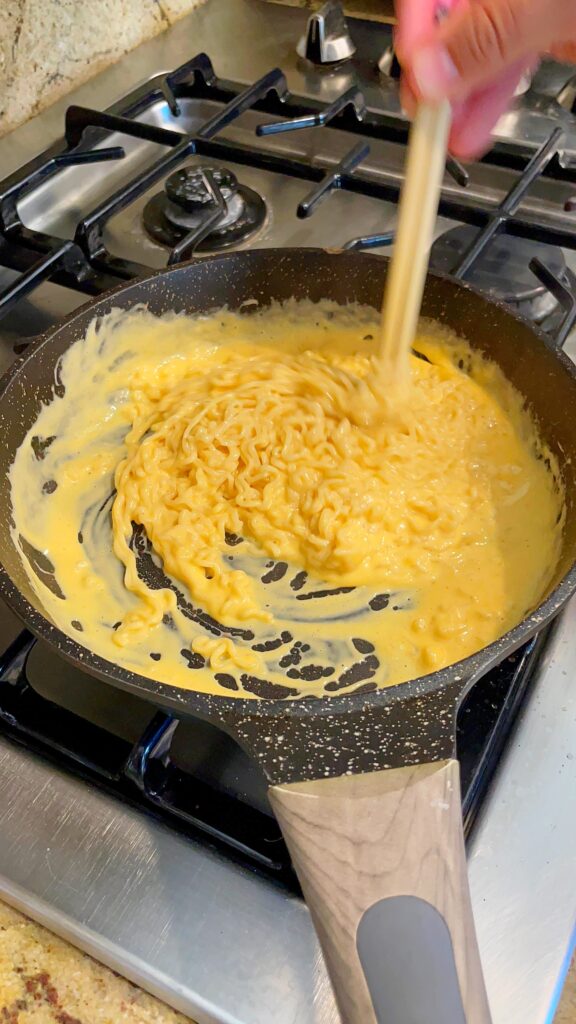 TikTok Cheesy Ramen Noodles
INGREDIENTS
• 1 tablespoon butter
• 2 slices Kraft cheese
• 1/4 cup heavy cream
• 1 pack of ramen noodles (no seasoning pack)
• Sriracha sauce
DIRECTIONS
Boil the ramen noodles in a pot of water for about three minutes. Then, drain the noodles and add them back into the pot.
Warm up a medium size pan
Add a tablespoon of butter to the pan and let it melt.
In the same pan,

add 1/4 cup heavy cream, two slices of Kraft cheese and a drizzle of sriracha sauce. Make it as spicy as you want!

Melt all the ingredients in the pan and bring to a boil.

Remove from heat.

Drain noodles
Stir noodles into sauce until evenly coated in cheesy goodness.
The cheesy noodles were perfect for lunch time! 
Have you made cheesy ramen noodles like this before? They are a quick and easy meal that the whole family can enjoy. Enjoy these TikTok's cheesy ramen noodles with a glass of boysenberry sangria!
If you're looking for something to spice up your dinner routine, give this recipe a try!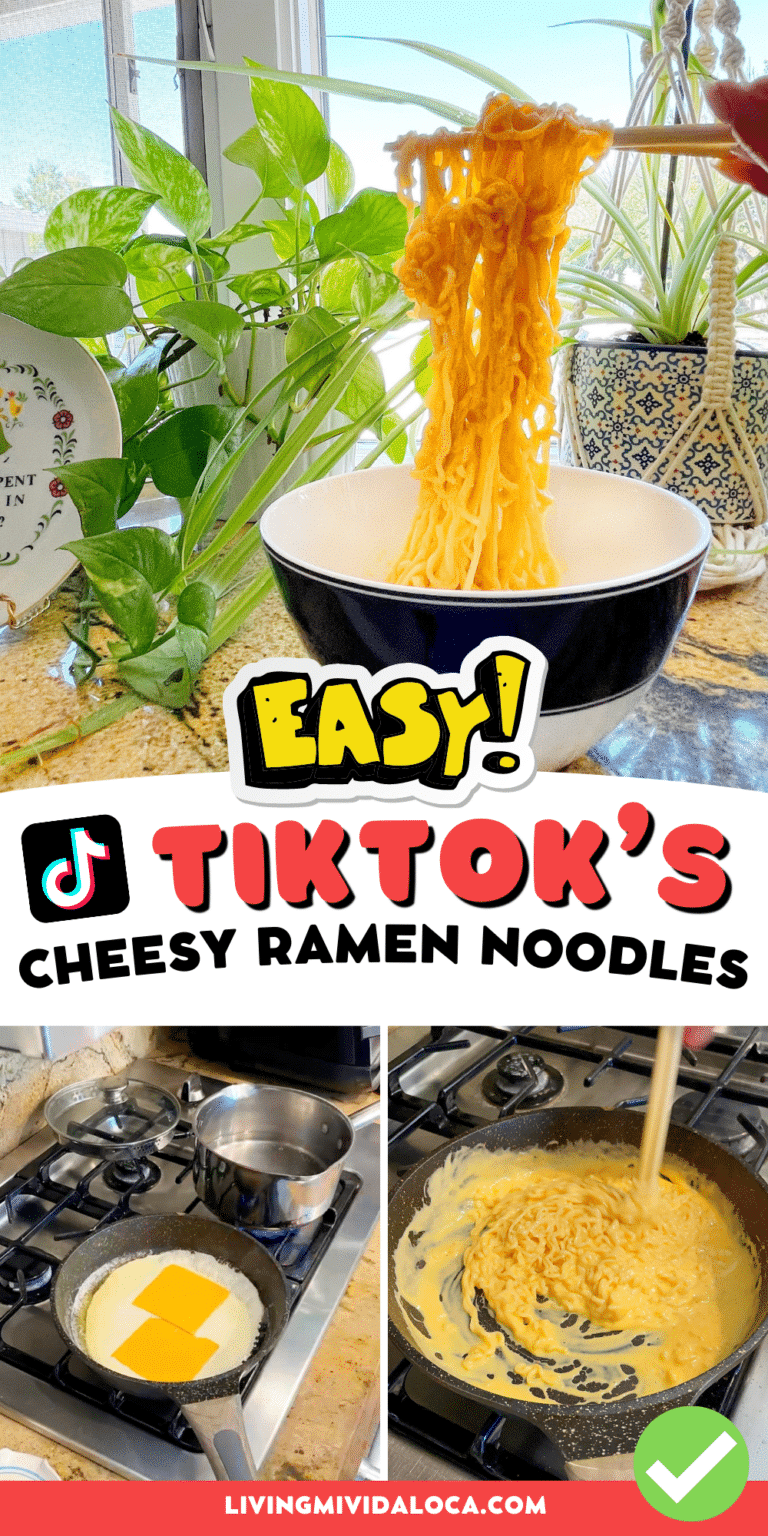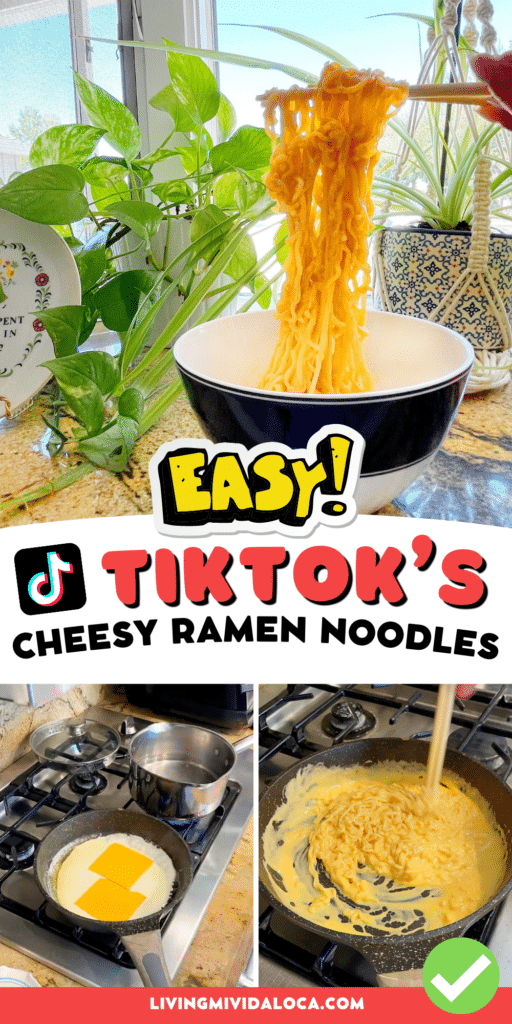 Originally published on March 10, 2022. Last Updated on July 6, 2022 by Pattie Cordova