Food
Boysenberry Sangria you can make at home
I made the best boysenberry sangria over the weekend. It was also my first time making sangria!!! I didn't realize how easy it was to make it – especially one that tastes like it comes from the farm.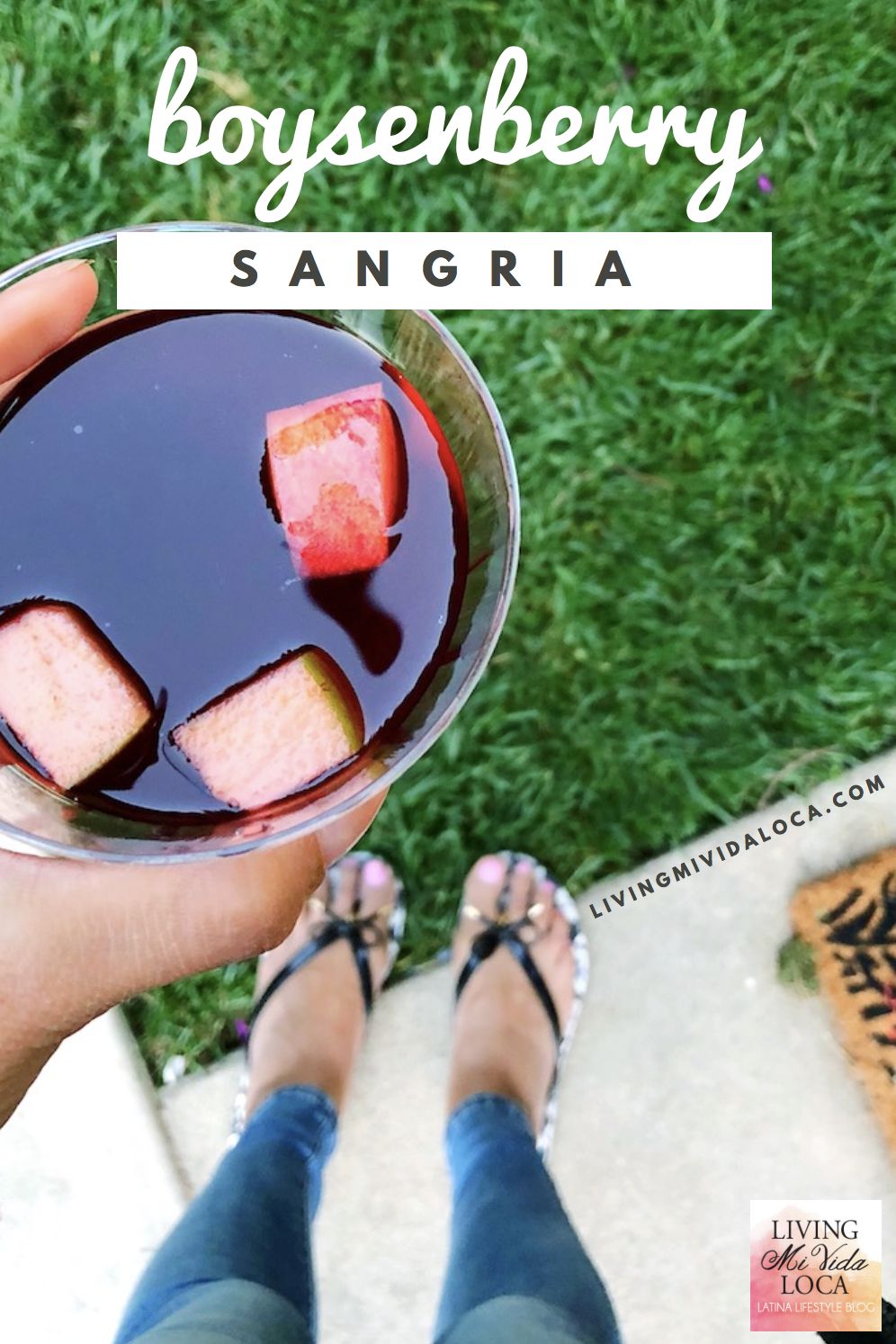 This boysenberry sangria recipe came directly from the awesome folks at Knott's Berry Farm, one of the last times I was there for the Boysenberry Festival. I made sure to stock up on the boysenberry concentrate before coming home, knowing that I needed to make this as soon as possible.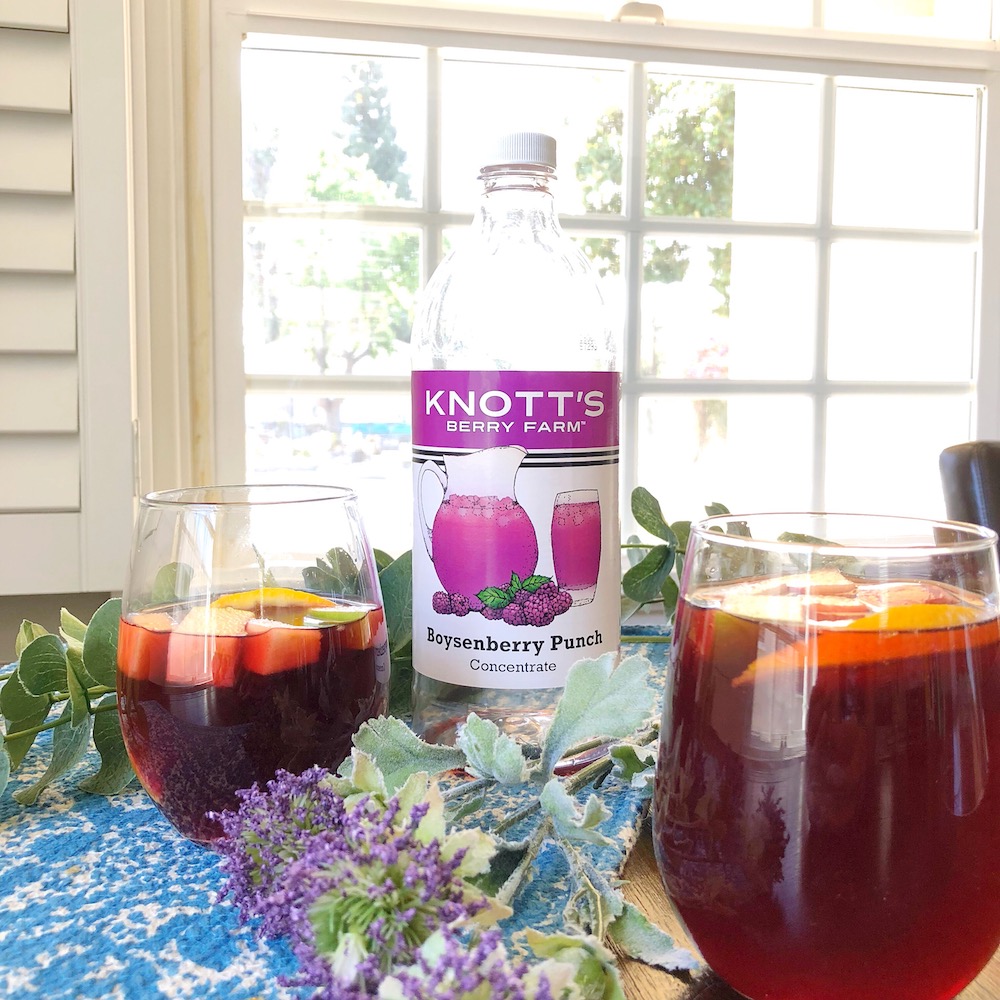 Want to make it at home? Here's the boysenberry sangria recipe:
Summer Boysenberry Sangria Sparkler Recipe
Ingredients
• 1 gallon Knott's Berry Punch
• 1/2 gallon grape cranberry juice
• 1 bottle red wine
• 1 bottle white wine
• 5 cups lemon-lime flavored, caffeine-free soda, chilled
• 2 cups diced season fruit
Directions
1. In a large pitcher, mix all of the ingredients together. Cover the pitch and refrigerate for at least four hours, or preferably overnight. When ready to serve, top off the berry sangria with lemon and lime flavored, caffeine-free soda.
2. Stir gently to combine. Taste and add more if desired. Scoop a few pieces of fruit into each glass when serving.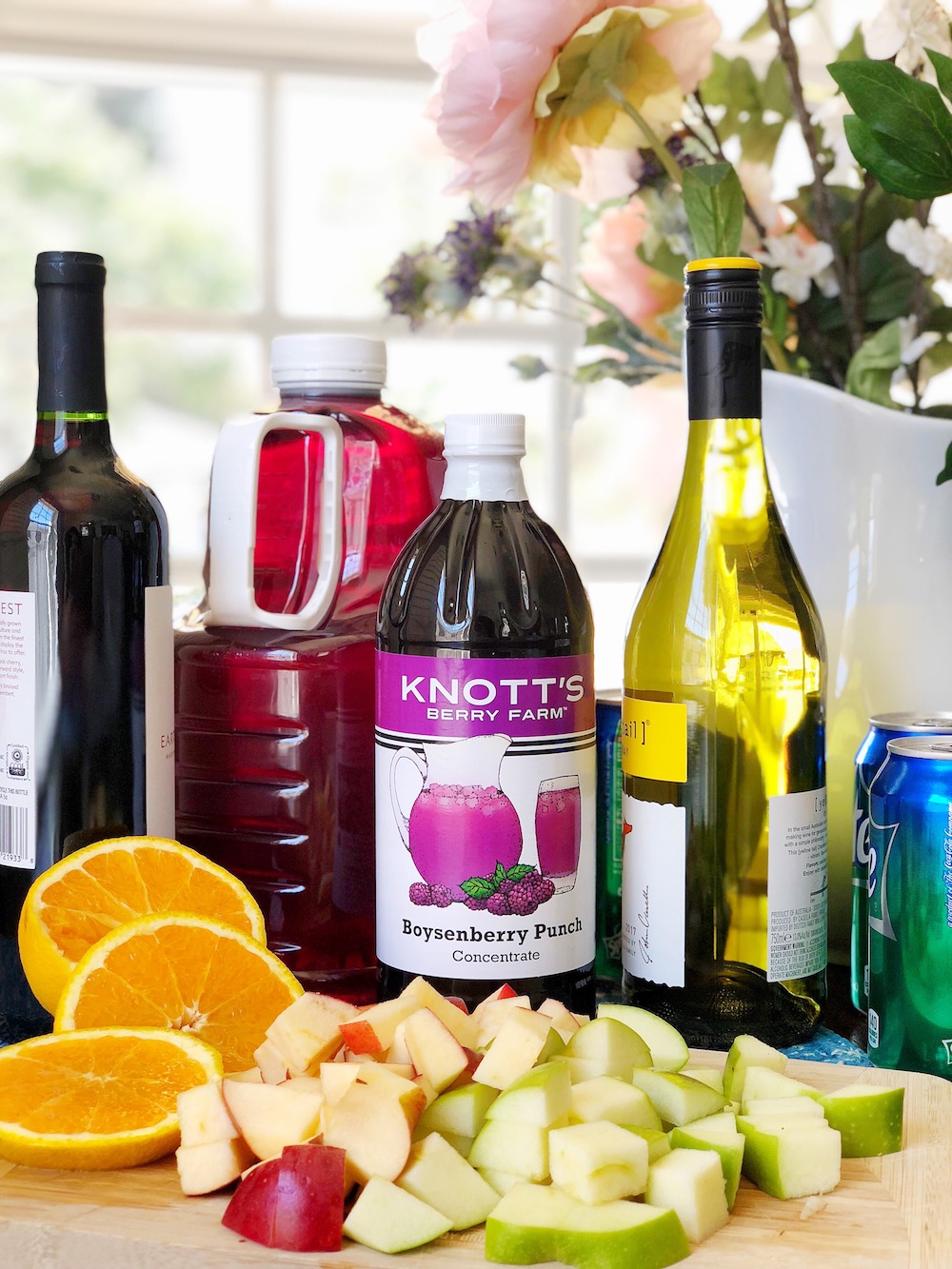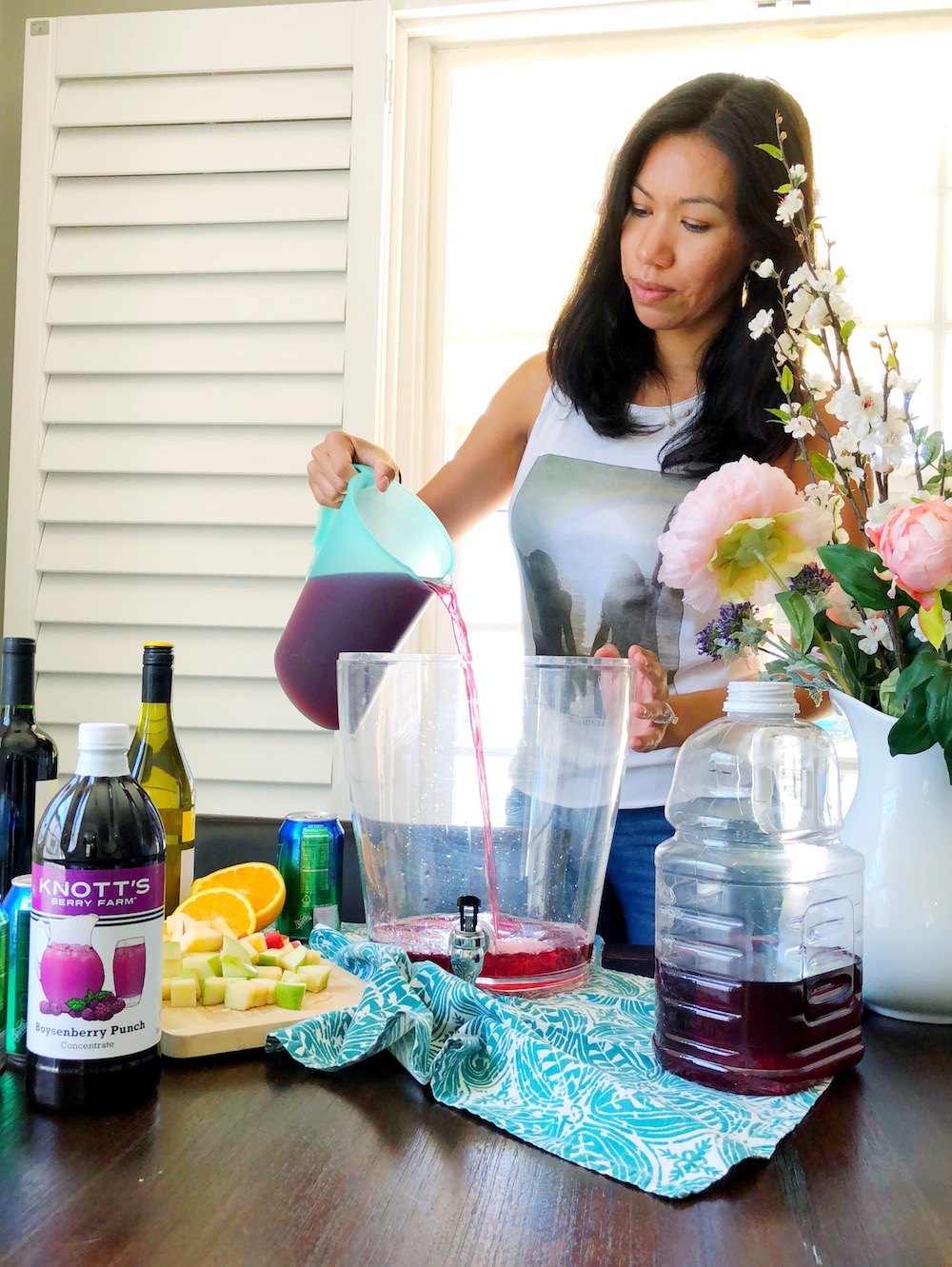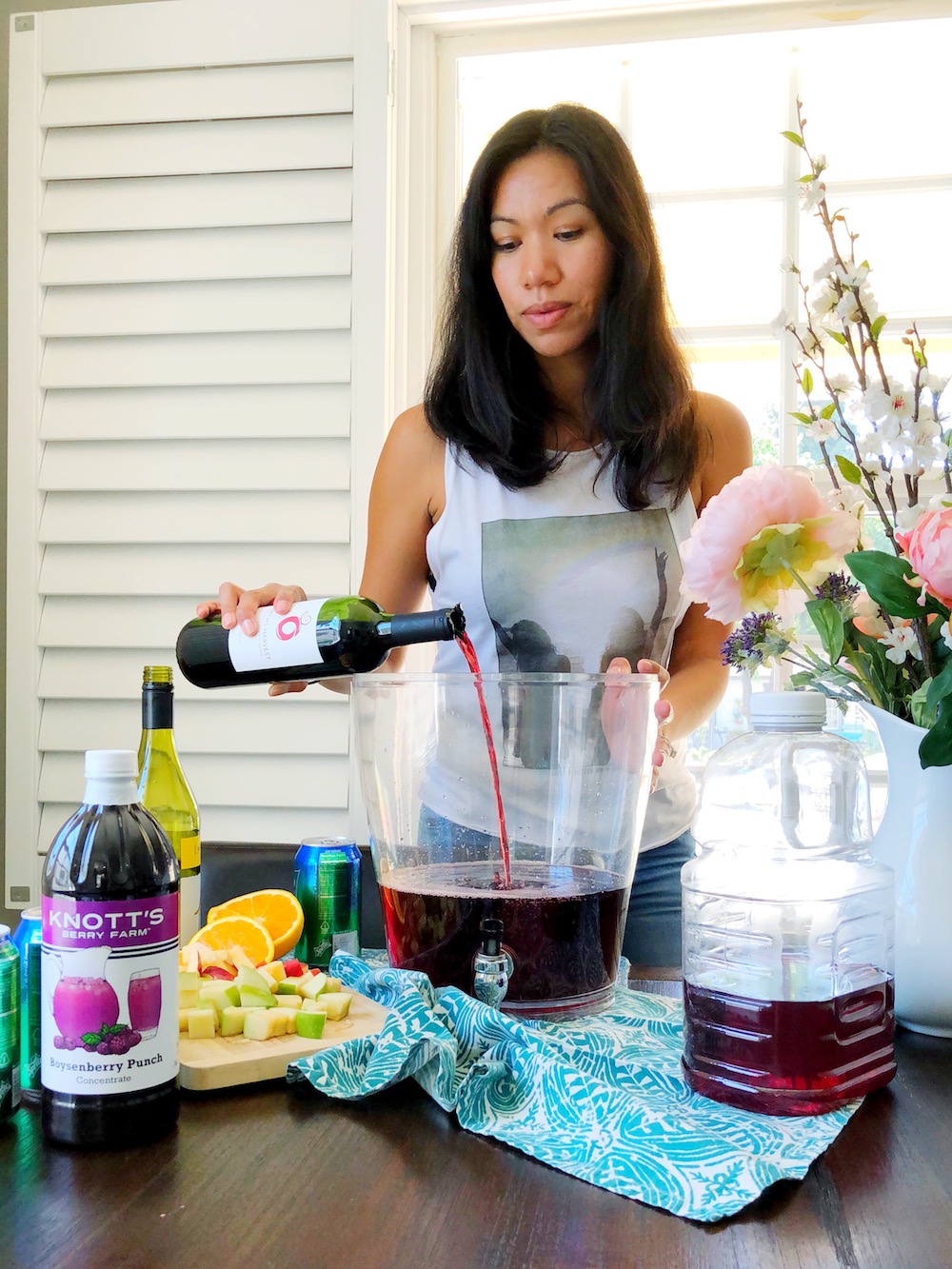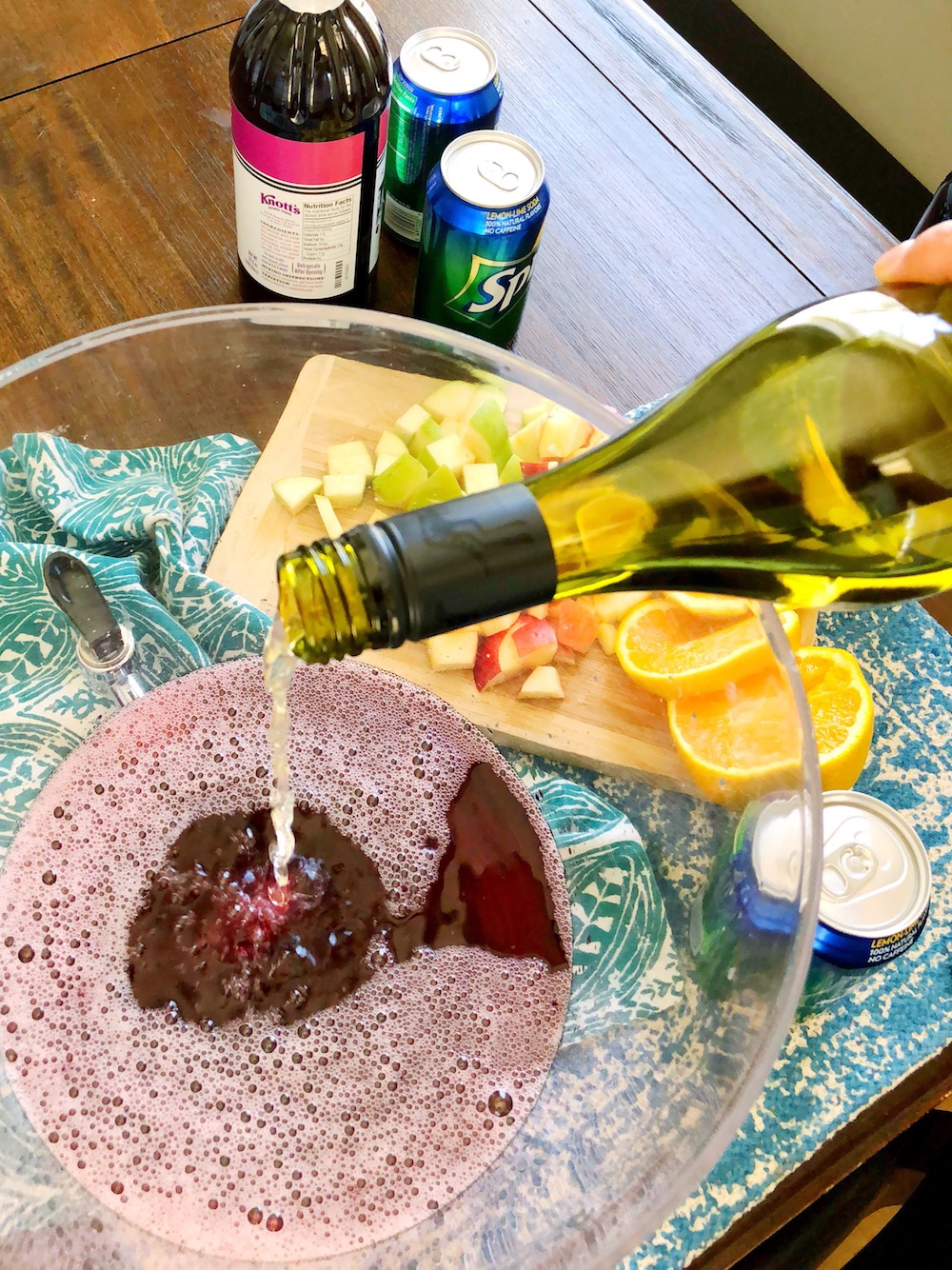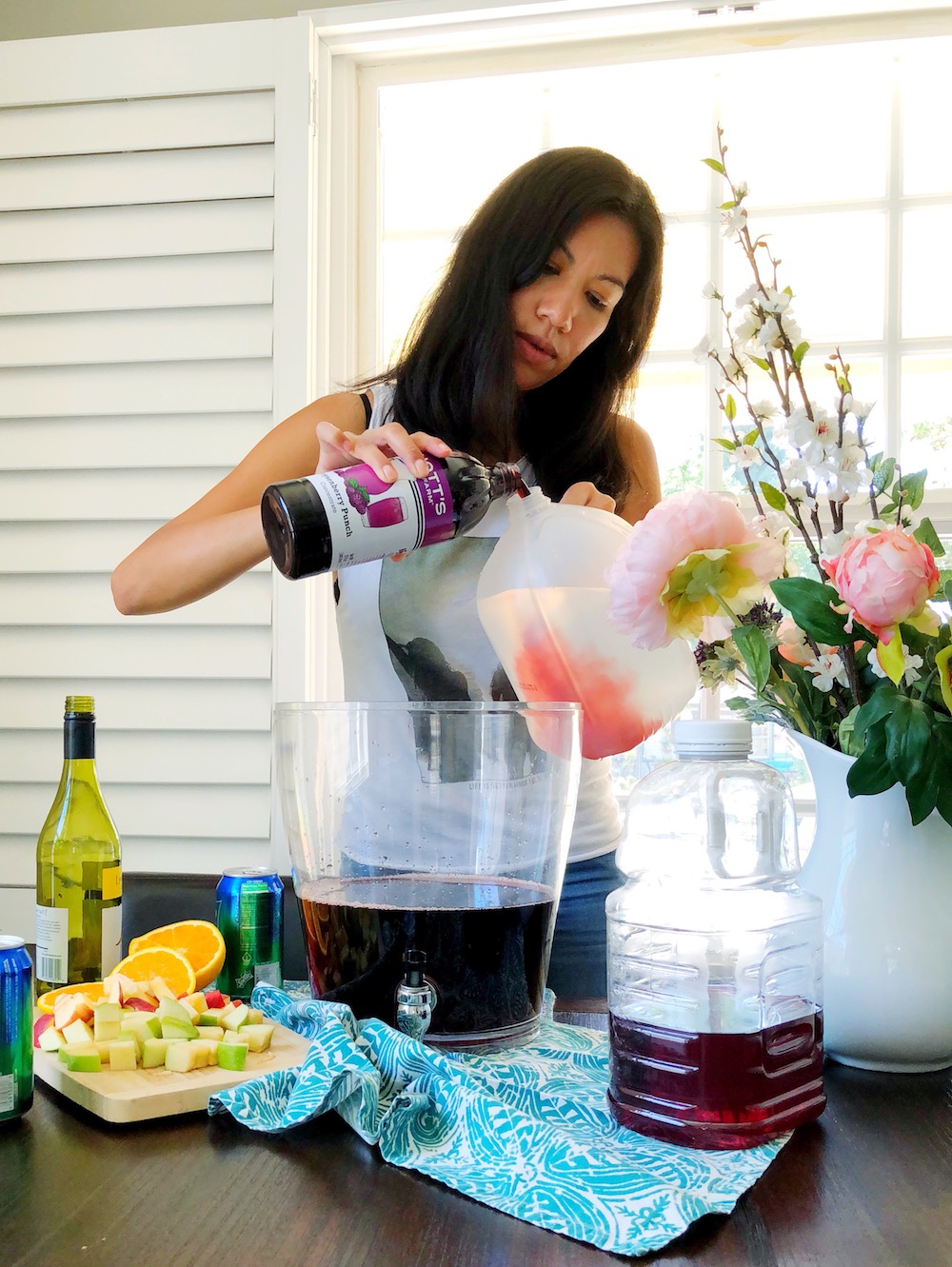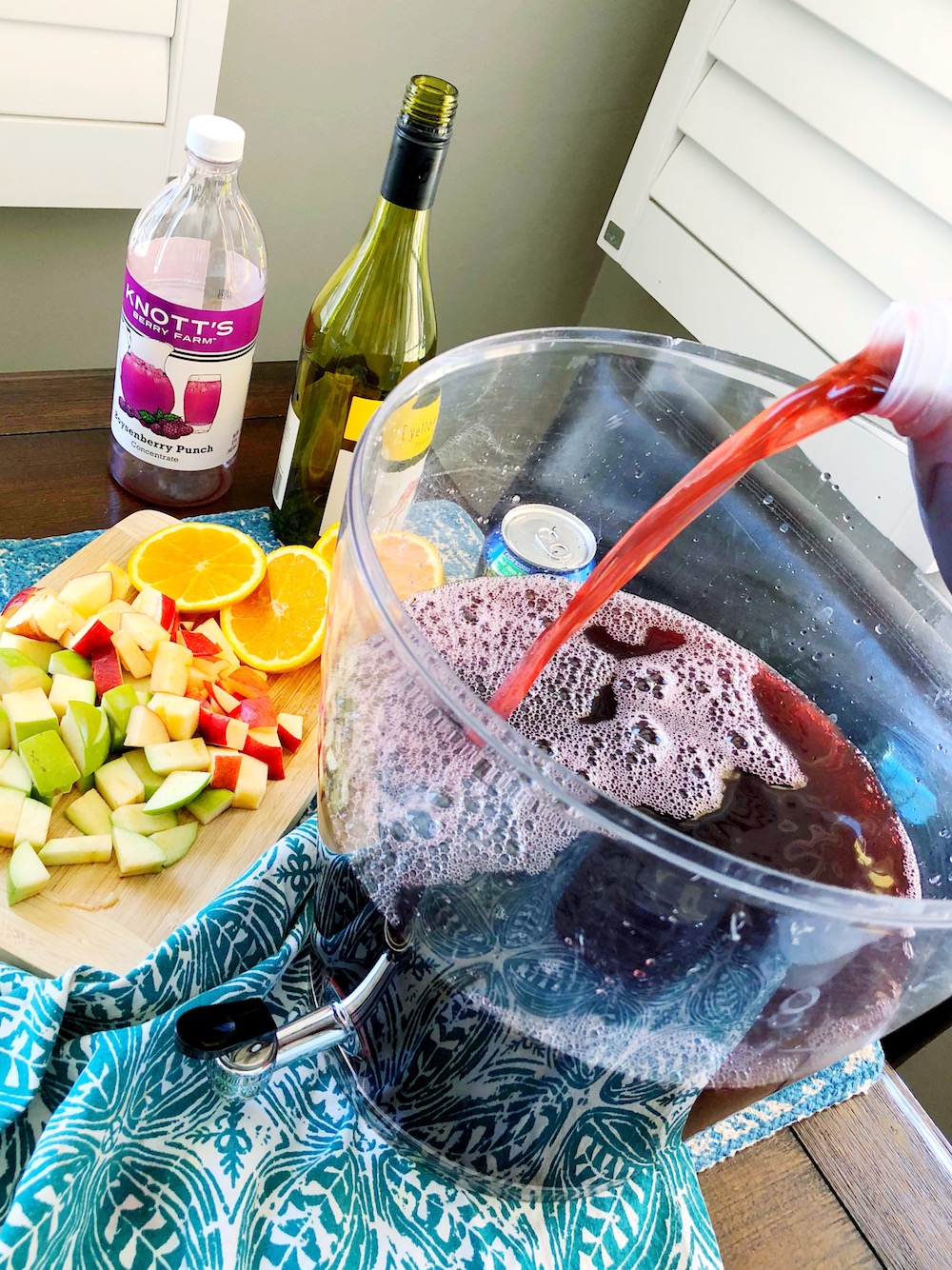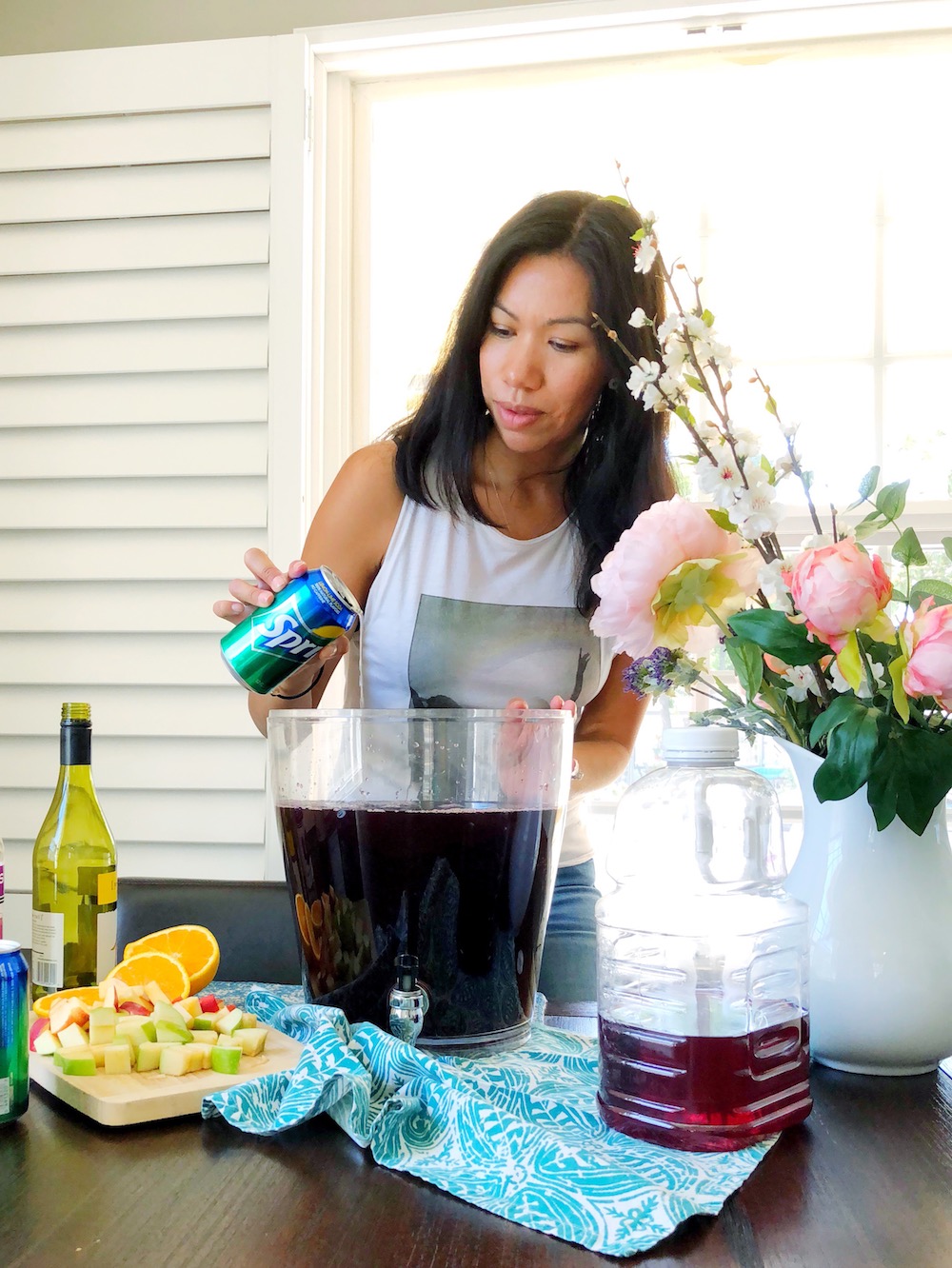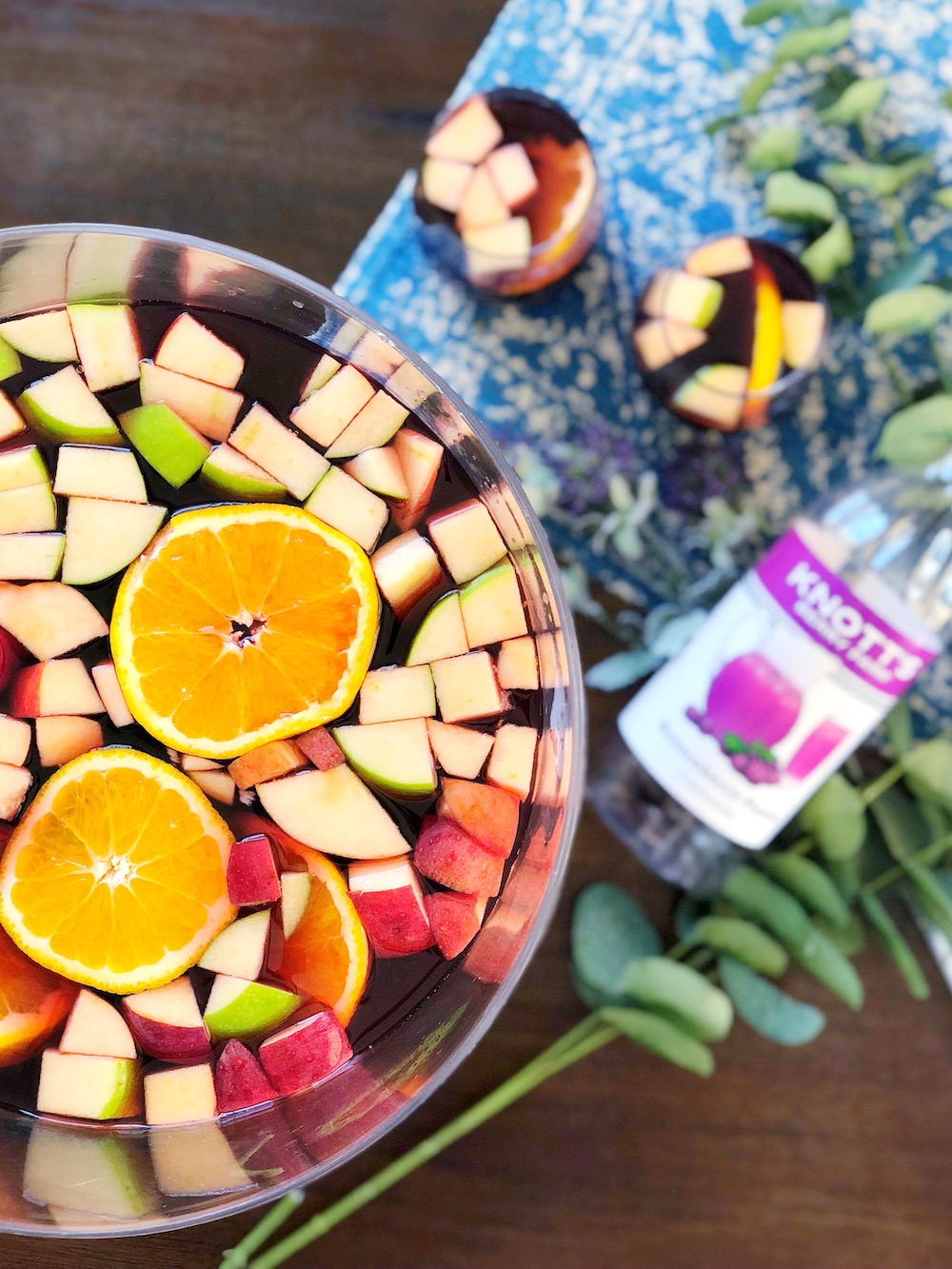 A few tips:
Get a gallon of water and pour out one third of the water. Fill with boysenberry concentrate to make the one gallon of boysenberry punch.
Two apples and an orange was enough diced fruit for the sangria.
Half a gallon equals eight cups.
We enjoyed this boysenberry sangria on the same day we made it (after letting it chill for four hours) as well as the following day. I highly recommend you make it the day prior to the day you plan to drink it because it did taste even better after it had been sitting in the fridge overnight.
If you're impatient, you can always add ice (though I would lessen the amount of water in the Knott's Berry Punch because it'll make it too watery).
I used a large 3 gallon drink dispenser to hold the sangria because it made a lot.
Also, if you're looking to purchase the boysenberry concentrate online, you can find it here: http://bit.ly/KnottsBerryPunch.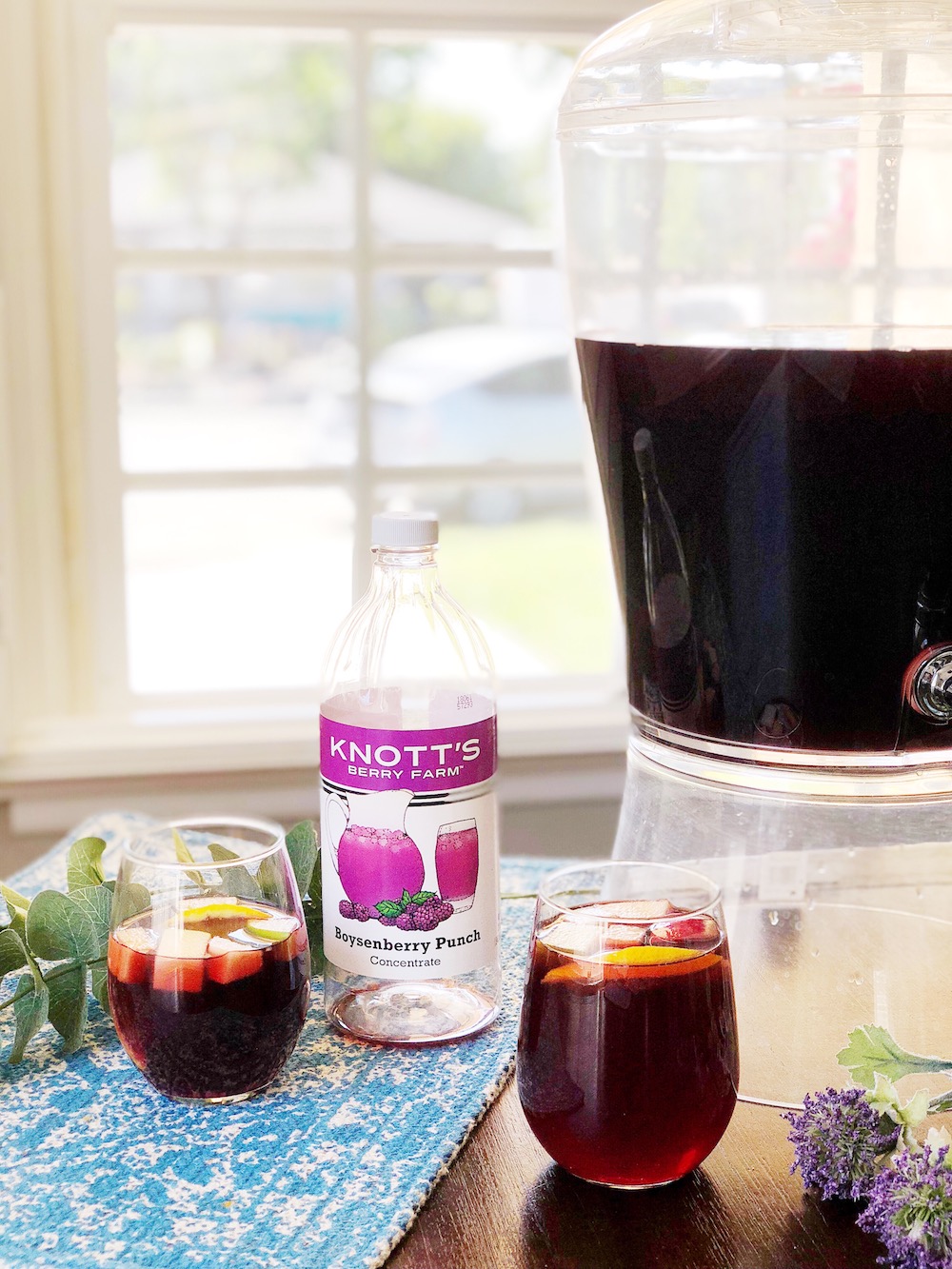 Let me know in the comments below if you have a different sangria variation that you enjoy making at home. Looking forward to making more batches of this all Summer long!!!