Last week, Knott's invited us to the Boysenberry Festival. I had a lot of fun and I think your family should go too. Today I'm sharing five things for kids to do at Boysenberry Festival that I really enjoyed.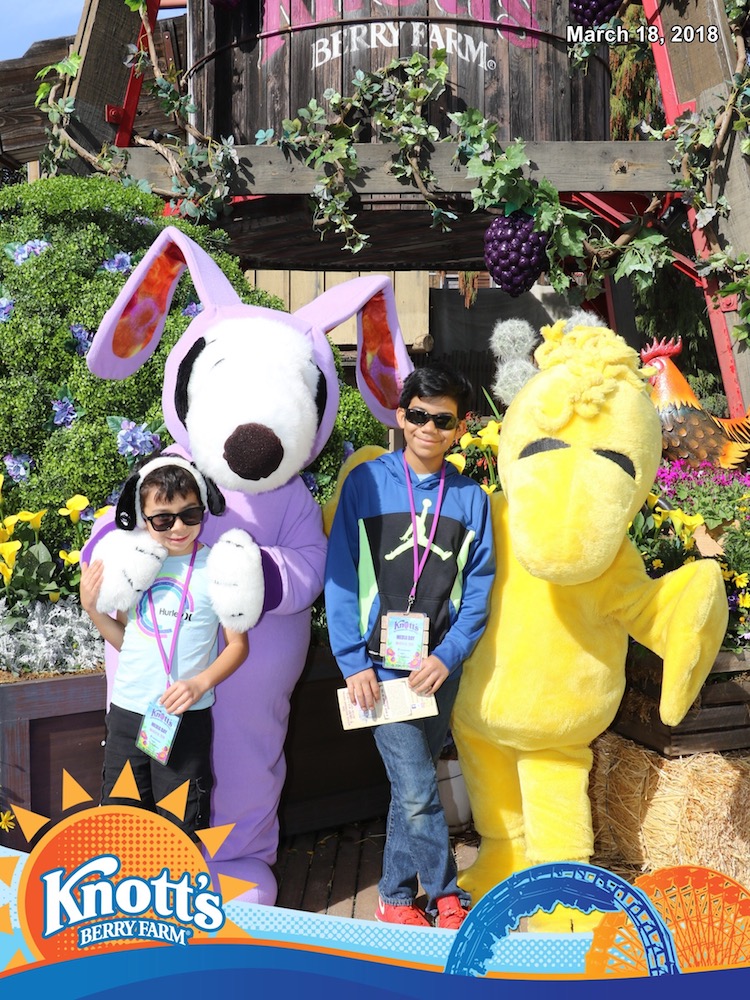 #1 – The rides. When you visit Knott's you think Boysenberry, but when you get there, you see rides. Knott's most famous ride (I'm in my opinion) is Ghostrider. If your children or you are into fast rides, then Ghostrider is for you. But Knott's has many other rides you should also try, like Sidewinder. Sidewinder is in Camp Snoopy and it's a kid-friendly ride that turns you around and is just a little fast, not that fast.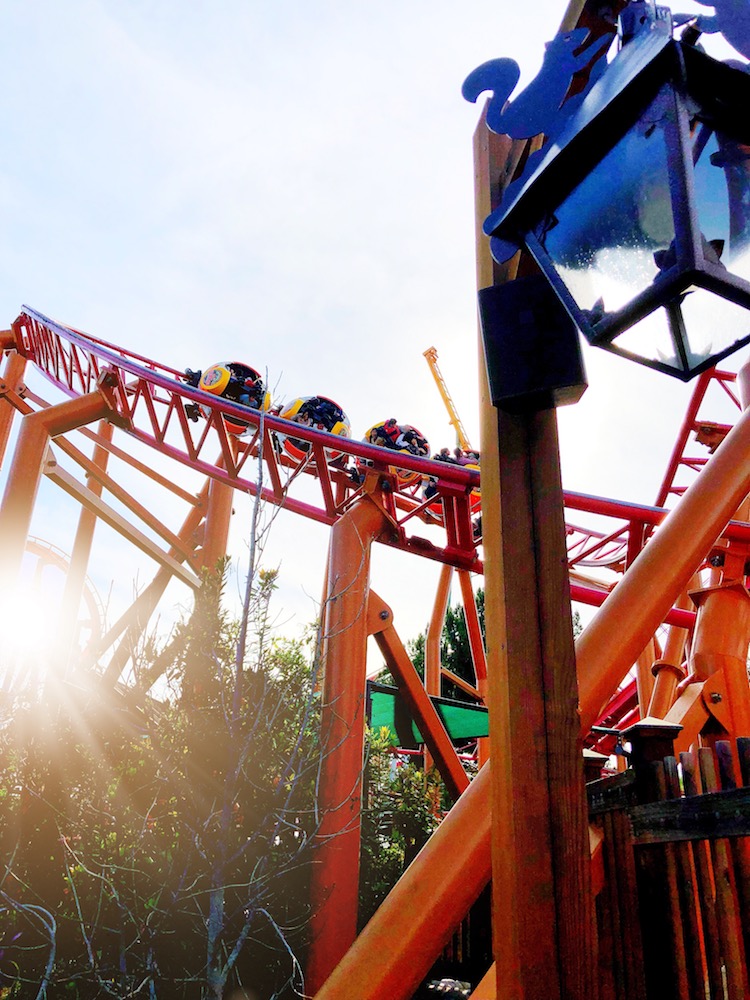 #2 – The food. I think Knott's is most known for its boysenberry pie. But if you're in the mood for sweet and salty, then try all the different types of boysenberry-flavored treats. They have pie, punch, barbecue sauce, chicken wings, corn, ribs, cotton candy, and more.
Visiting during the Boysenberry Festival also means you get to try out different foods not available all year, like the two foot long hot dog, the chicken wings, and the elote. If you're going to go during the Boysenberry Festival, the first thing you should do is go eat the food because the line can get really long. I would also suggest to buy the tasting card.
The tasting card allow you to have the foods at the stations. The stations are marked with a number on them, and they're listed on the card as well. And after eating all that food you'll probably be thirsty. You should try their boysenberry punch. They're boysenberry punch is very refreshing. If you have a souvenir cup, you should get the boysenberry punch and do what I like to do. I like to mix the boysenberry punch with Sprite – it gives it a fizzy flavor.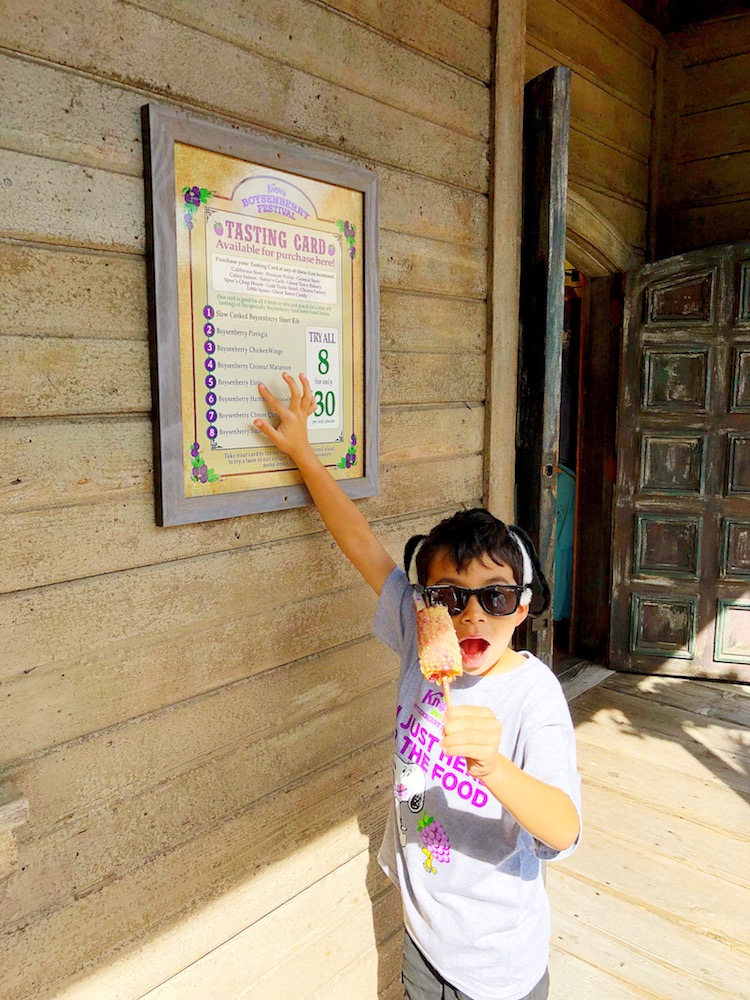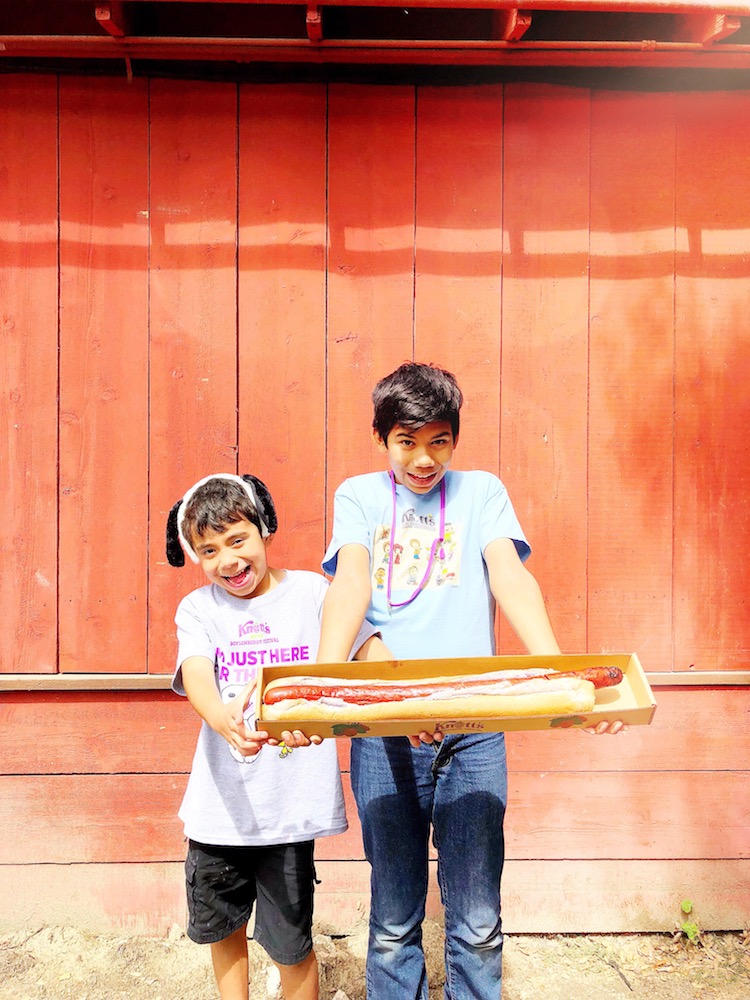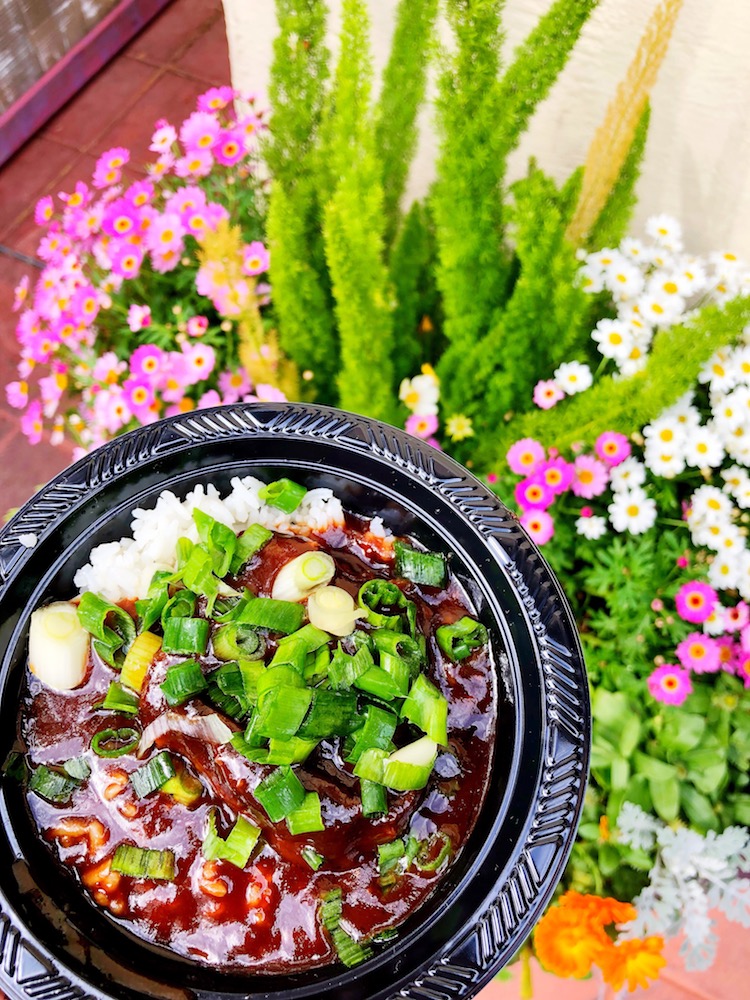 #3 – The stores. When you go to Ghost Town at Knott's, there are millions of shops and booths. They have everything – clothes, toys, food, candy and even hats. But my personal favorite is the magic shop near the old school. I like it because it has many toys and tricks that you can use at home.
When you get there, the clerk always has a trick that you can try out. If you're entering, you can see all of the boysenberry crafts. You can your buy your name in fancy letters and you can buy hats, plants, candles and more.
My favorite thing I saw in one of the booths was a booth with boysenberry soda, chapstick and taffy. We bought four different sodas.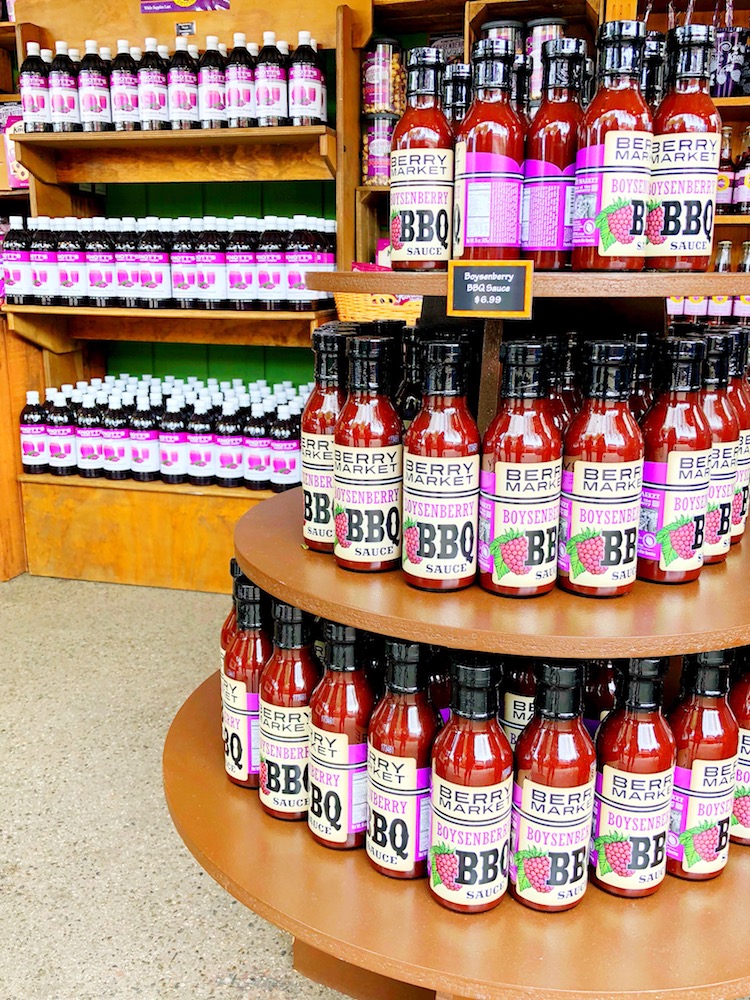 #4 – Activities. Knott's has some fun activities, but if you're looking just to have some fun without rides, then there are activities for you.
My favorite is panning for gold near Ghostrider. You can also win prizes by knocking down the clown, winning races, and shooting baskets. You can win little and big prizes, even your little kid can win a prize. They're for all ages.
Last time we were there we won a Mario by knocking down one of the clowns with a purple baseball (it was a boysenberry festival special). Also, you can go to the barn and visit the animals, and pet them too.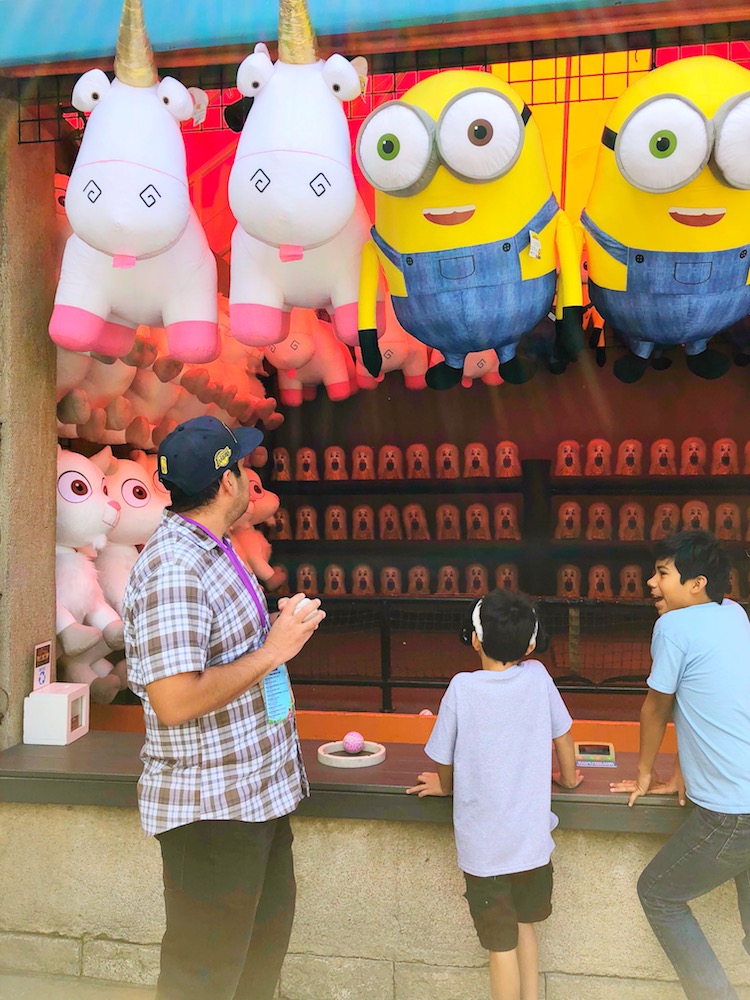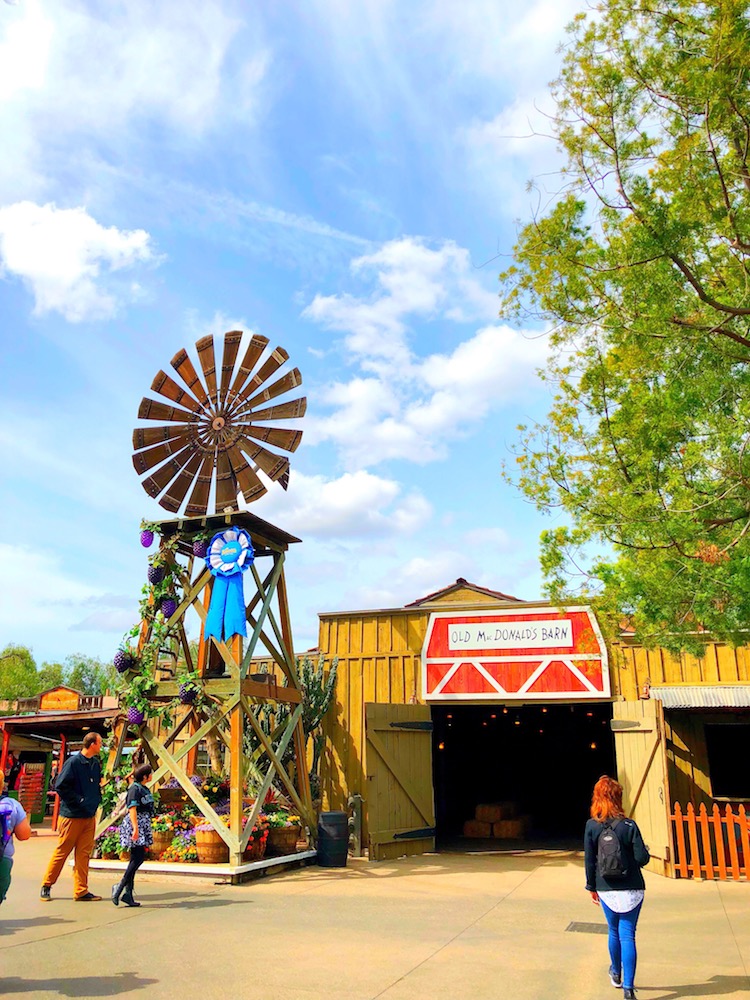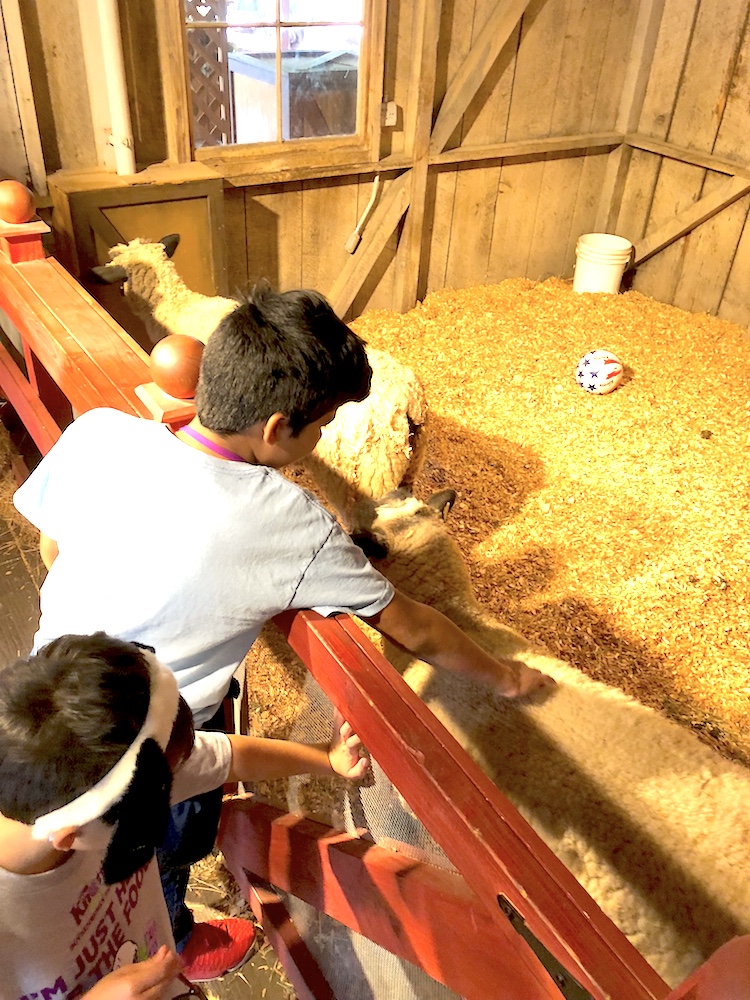 #5 – The Shows. Knott's shows are very entertaining. Camp Snoopy and the Native American show are my favorite. If you're tired and want to relax, you should probably go to the shows. During the boysenberry festival, they have different ones.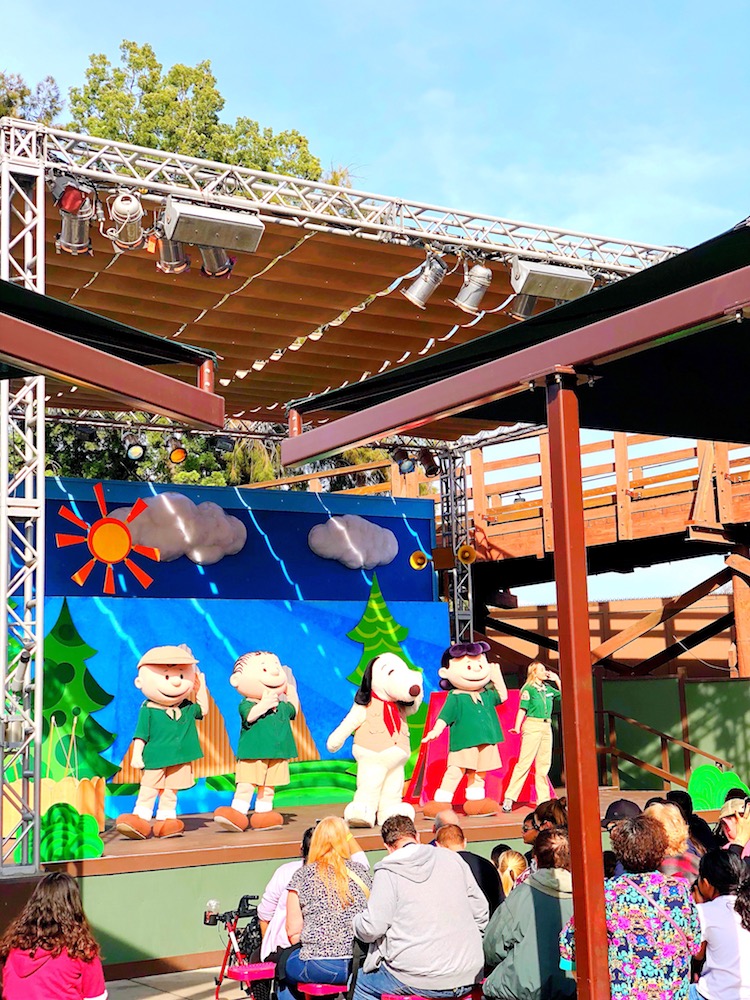 These are five reasons why you should definitely go visit Knott's Berry Farm during the boysenberry festival. I liked going to Knott's a lot because there are so many fun things that you can do. Food. Toys. Shops. Everything! I can never get bored being at Knott's Berry Farm and I would love to go there next year.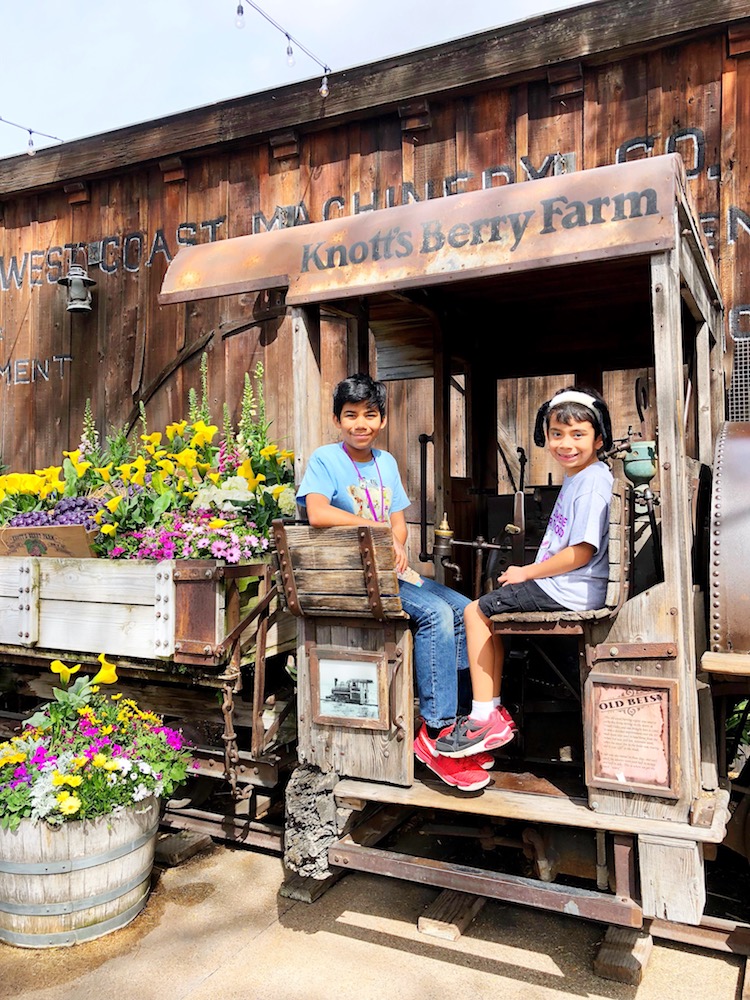 Knott's Berry Farm Boysenberry Festival
WHEN: Open daily from Friday, March 16th – Sunday, April 8th
WHERE: Knott's Berry Farm – 8039 Beach Boulevard, Buena Park, CA 90620
For more information on Knott's Boysenberry Festival please visit knotts.com.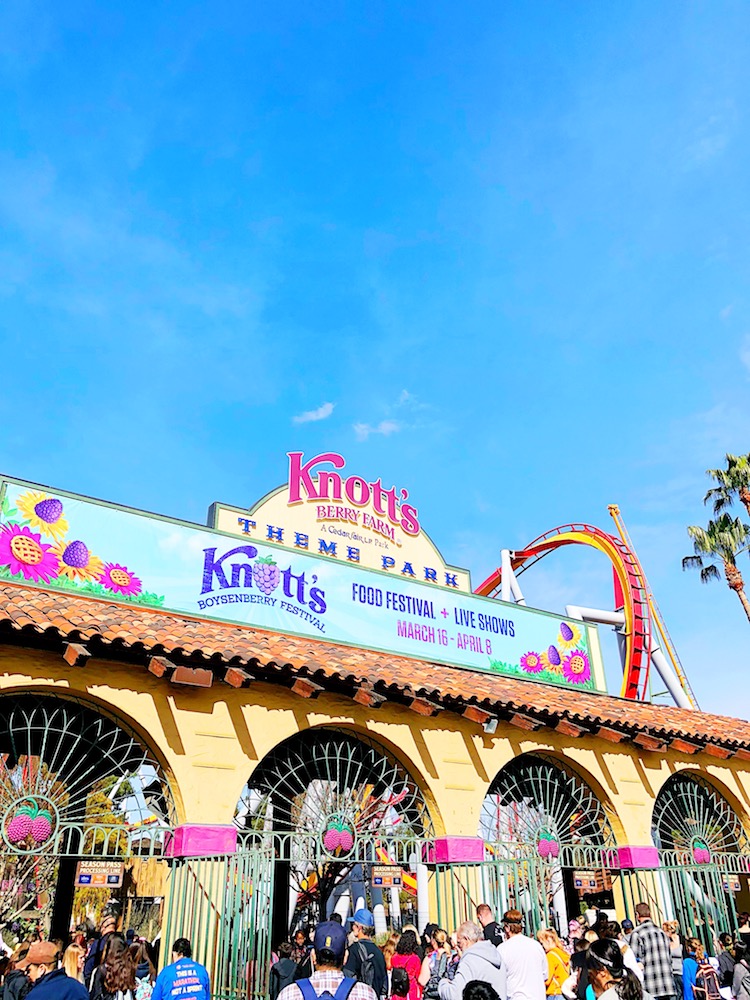 Originally published on March 26, 2018. Last Updated on April 19, 2019 by Pattie Cordova