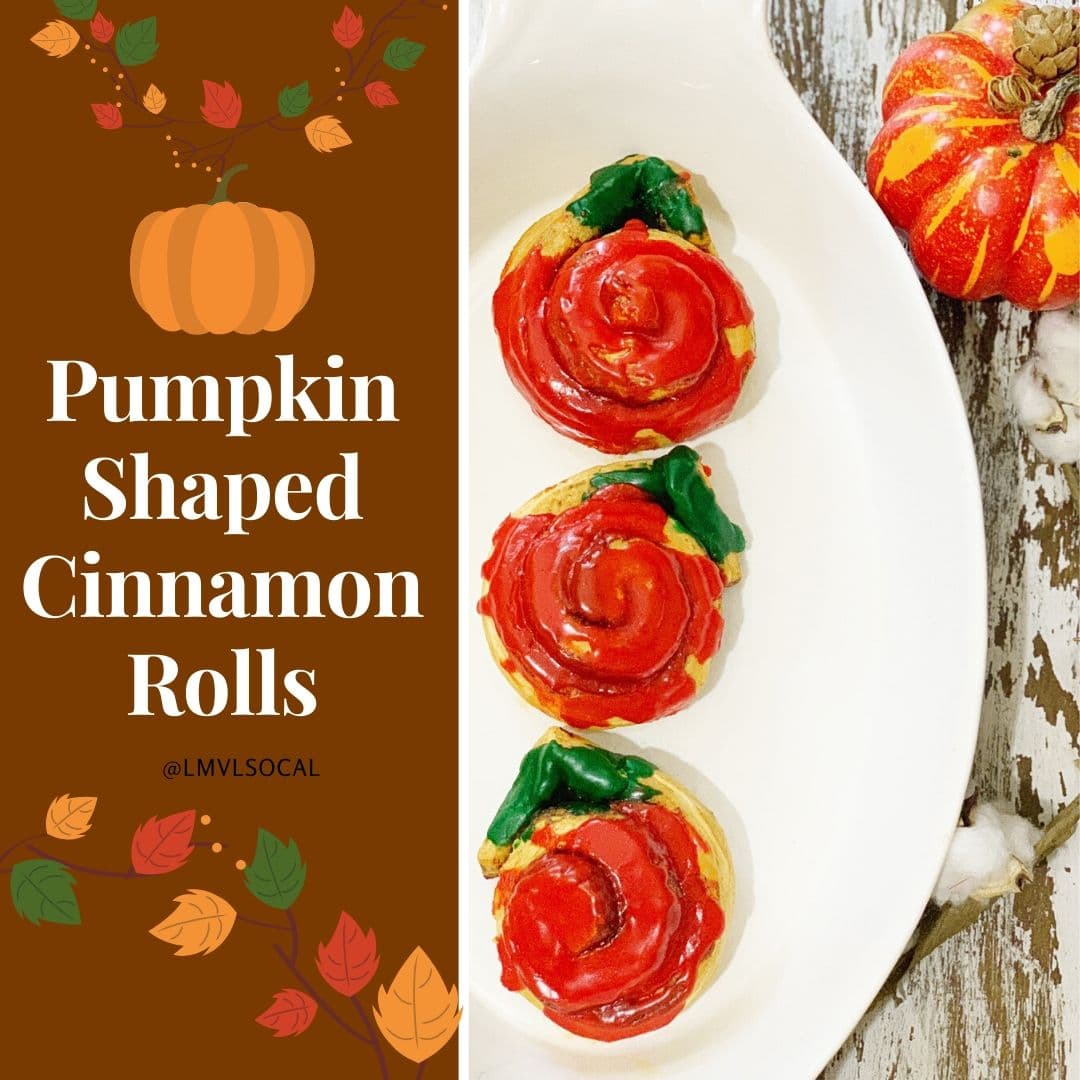 Pumpkin shaped cinnamon rolls are a fun little dessert to enjoy for breakfast, no matter what season it is during the year.
These pumpkin shaped cinnamon rolls is one of the easiest desserts you'll make, and the kids will have fun making them too.
Thanks to Pillsbury cinnamon rolls cans, we are able to have bake cinnamon rolls anytime we want. They make it so easy for us to feel like pastry chefs, and this is how we are going to make the easiest pumpkin shaped Cinnamon rolls.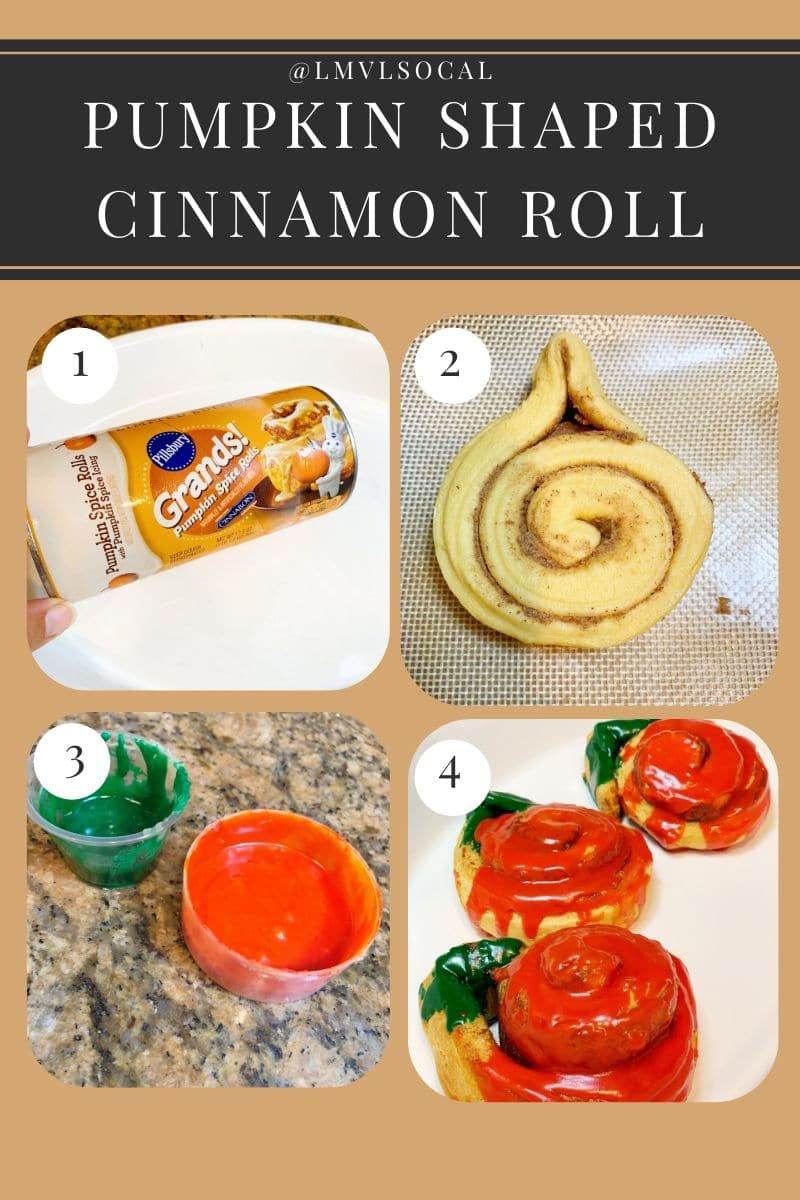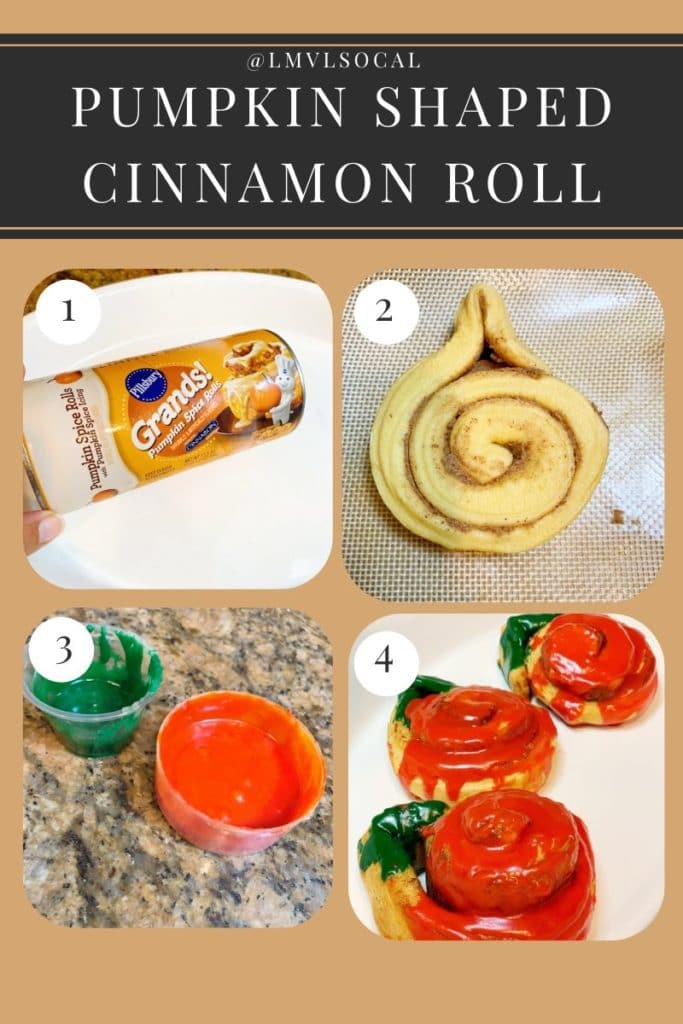 Pumpkin shaped cinnamon rolls
Ingredients
Pillsbury Cinnamon rolls (2) cans, (optional: you can use pumpkin spice flavor for a fun treat in the Fall)
orange food coloring
green food coloring
Tools
Parchment paper (or silicon mat)
9×11″ sheet tray
non-stick spray
Directions
Pre- heat oven to Pillsbury cinnamon roll directions.
Place parchment paper on sheet trays and spray the non-stick spray on.
Place the cinnamon rolls onto the sheet trays.
Make sure the end of the Cinnamon roll is on top of the roll, unfold it a little bit and pitch it. this will make the stem of the pumpkin.
While the rolls are baking in the oven, grab the icing and pour 1/4 of it into a small container. on the 1/4 part of the icing, add the green food coloring and mix.
For the rest of the icing, add orange into the icing and mix. (If you are using the pumpkins spice cinnamon rolls, the icing is brown sugar icing and so it will be darker.)
Once the cinnamon rolls are out of the oven, pour green icing on the stem of the roll. Then pour the orange icing on the rest of the roll.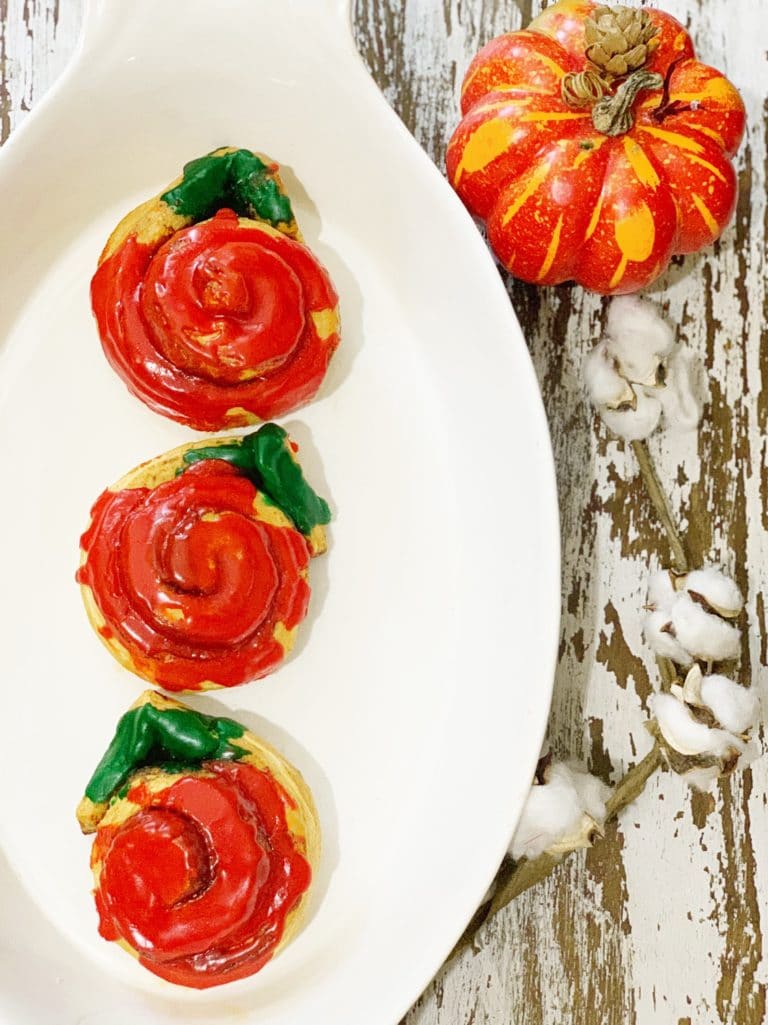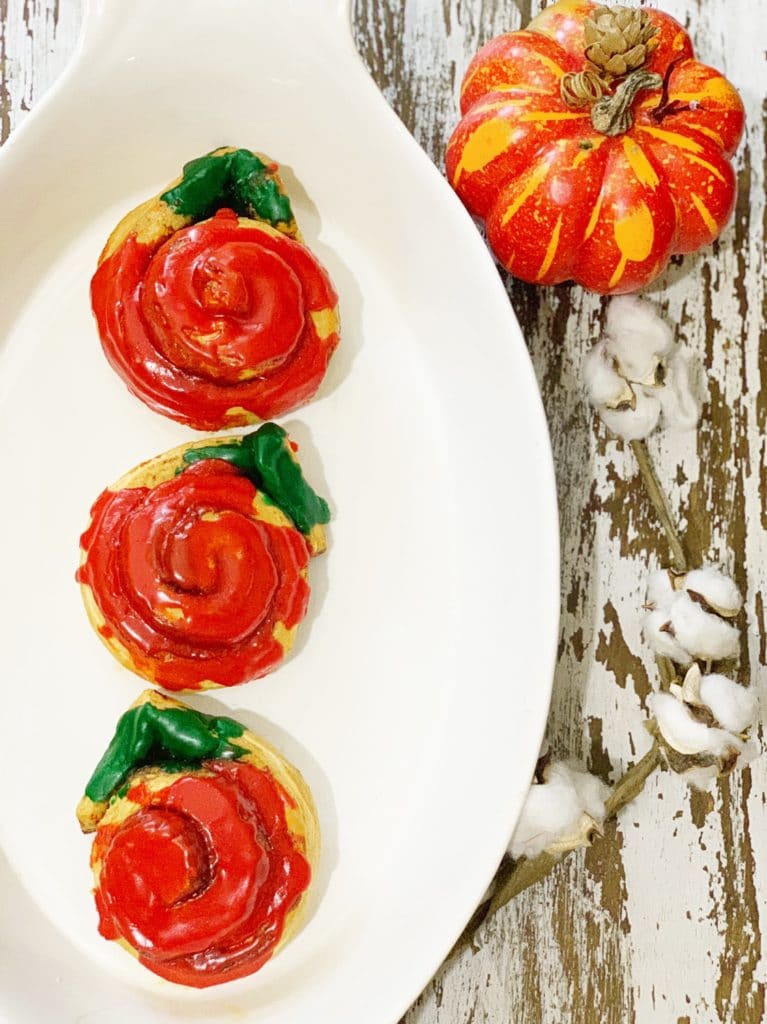 Try these pumpkin shaped cinnamon rolls with anything on our Fall bucket list printable!
Originally published on June 7, 2020. Last Updated on June 7, 2020 by Pattie Cordova