My mom gave me a Princess House glass container for Christmas and I absolutely adore it. It's perfect for using at home in the over, in the freezer and for pot lucks! I decided that the first dish that I'm going to share is a Mexican cactus salad. It's absolutely delicious, refreshing and goes great on corn tortillas with some queso fresco.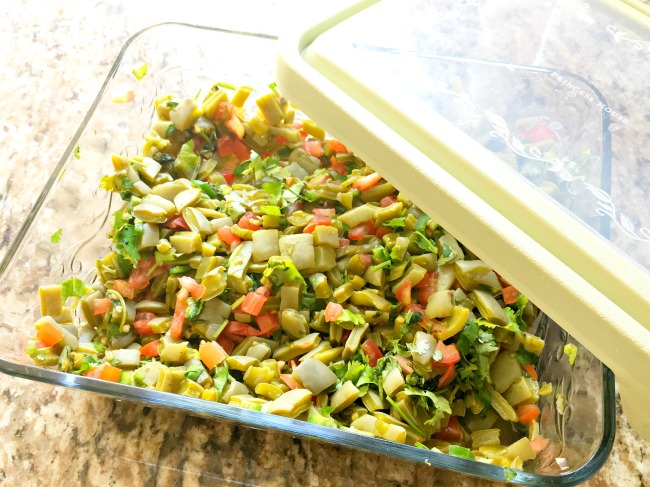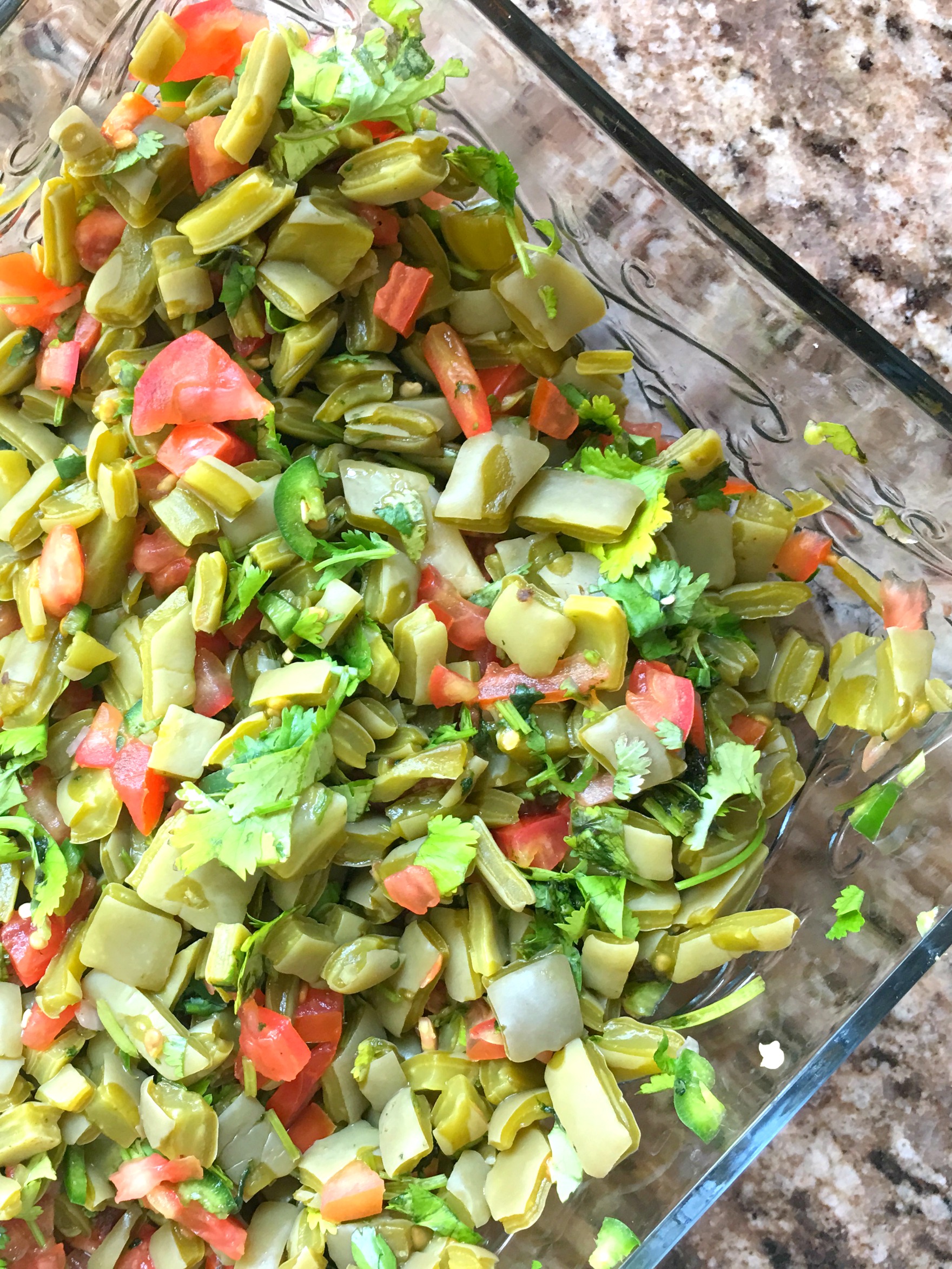 I love that this cactus salad is so easy to make, and you really don't need to measure out any ingredients either. You can make it extra spicy by adding more jalapeños, or not spicy at all by omitting them. Either way, it'll taste delicious.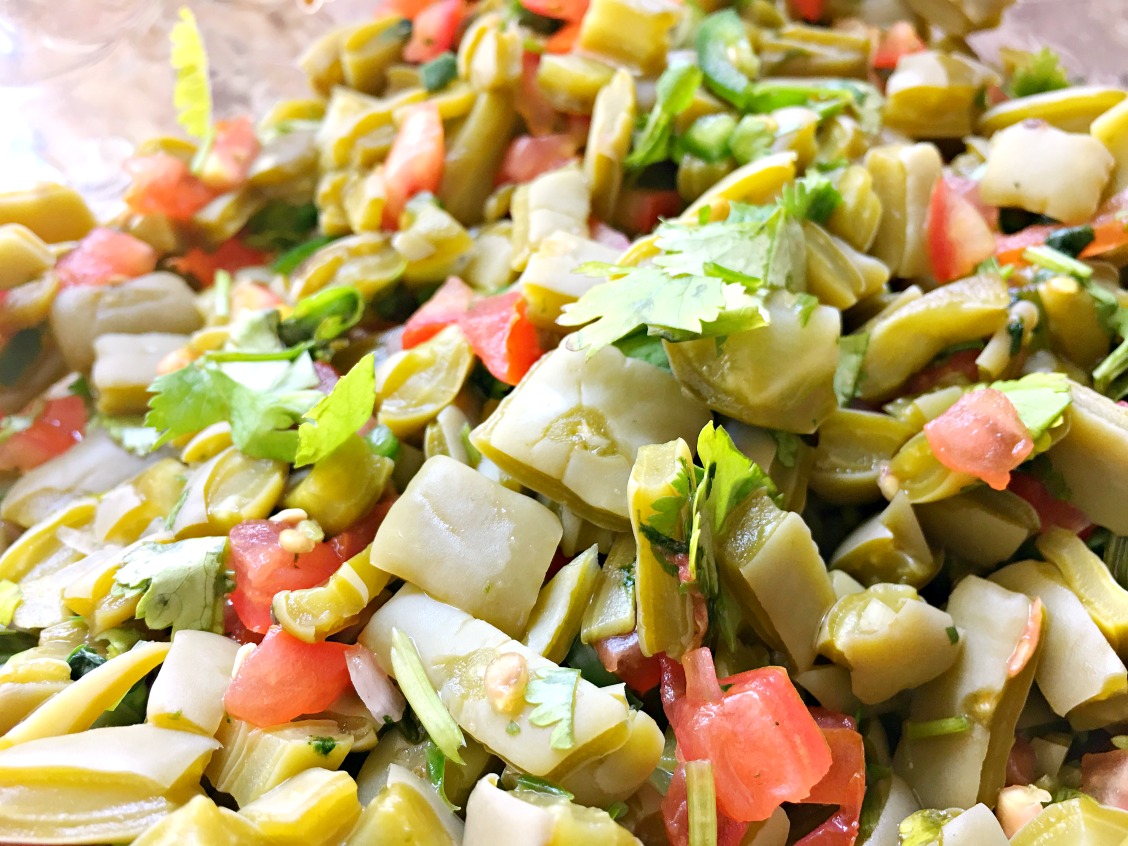 Cactus Salad (Ensalada de Nopales) Recipe
Ingredients
Salt
Garlic Cloves
Tomatoes
Cilantro
Jalapeños
Onions
Directions
Cut cactus into bite-sized pieces
Rinse cactus under cold water
Add to sauce pan and add salt and garlic cloves
Cook under low heat until cactus turn a darker green
Remove from heat and rinse well under very cold water.
Drain and rinse again if needed. There should be no gelatinous sap.
Add chopped tomatoes, cilantro, jalapeños and onions to taste
Chill for up to 24 hours before serving if desired, or serve immediately.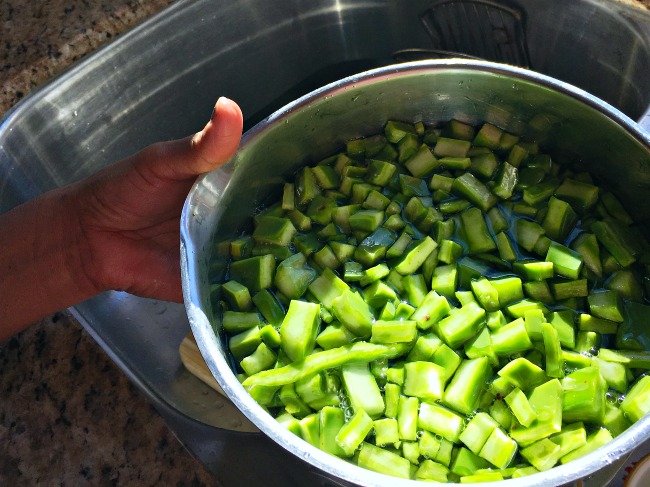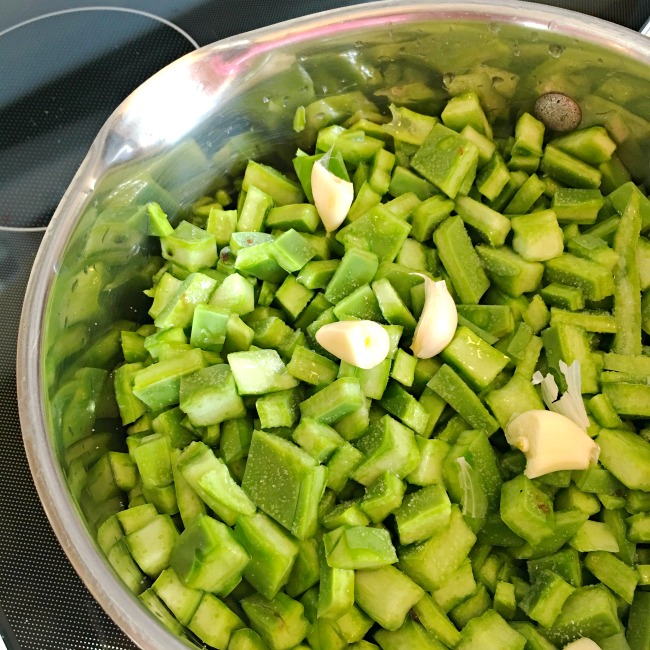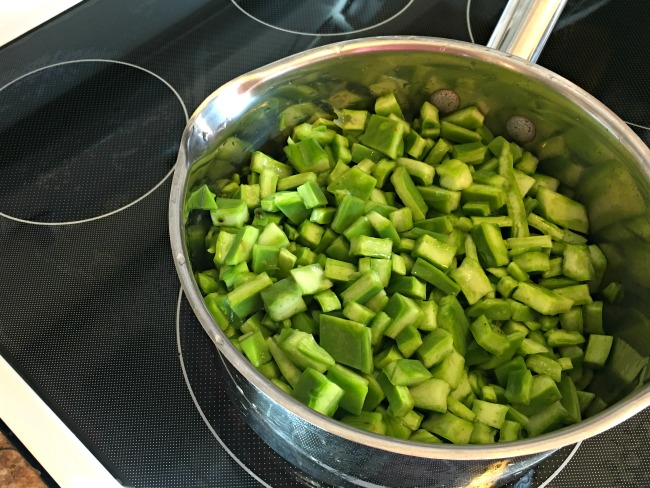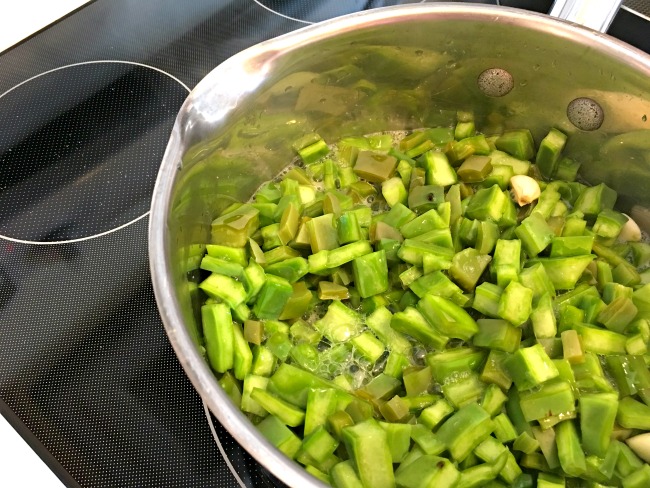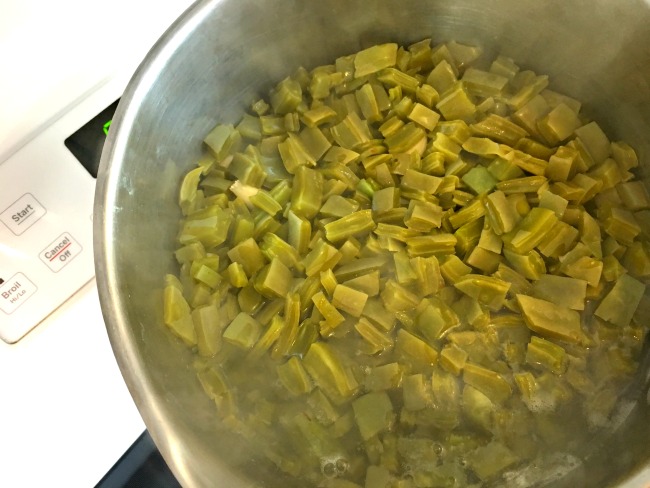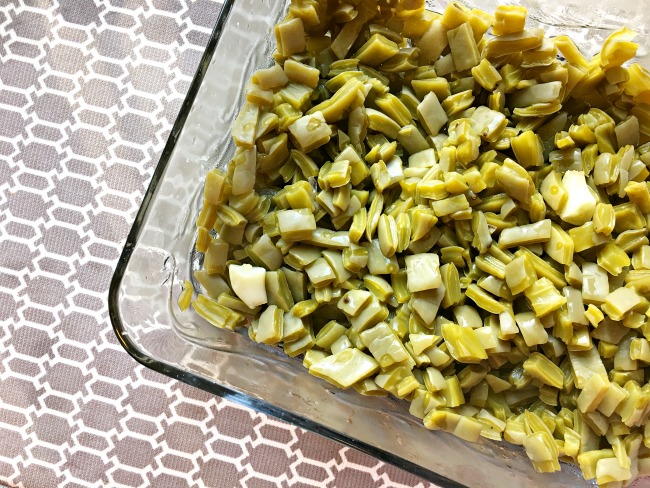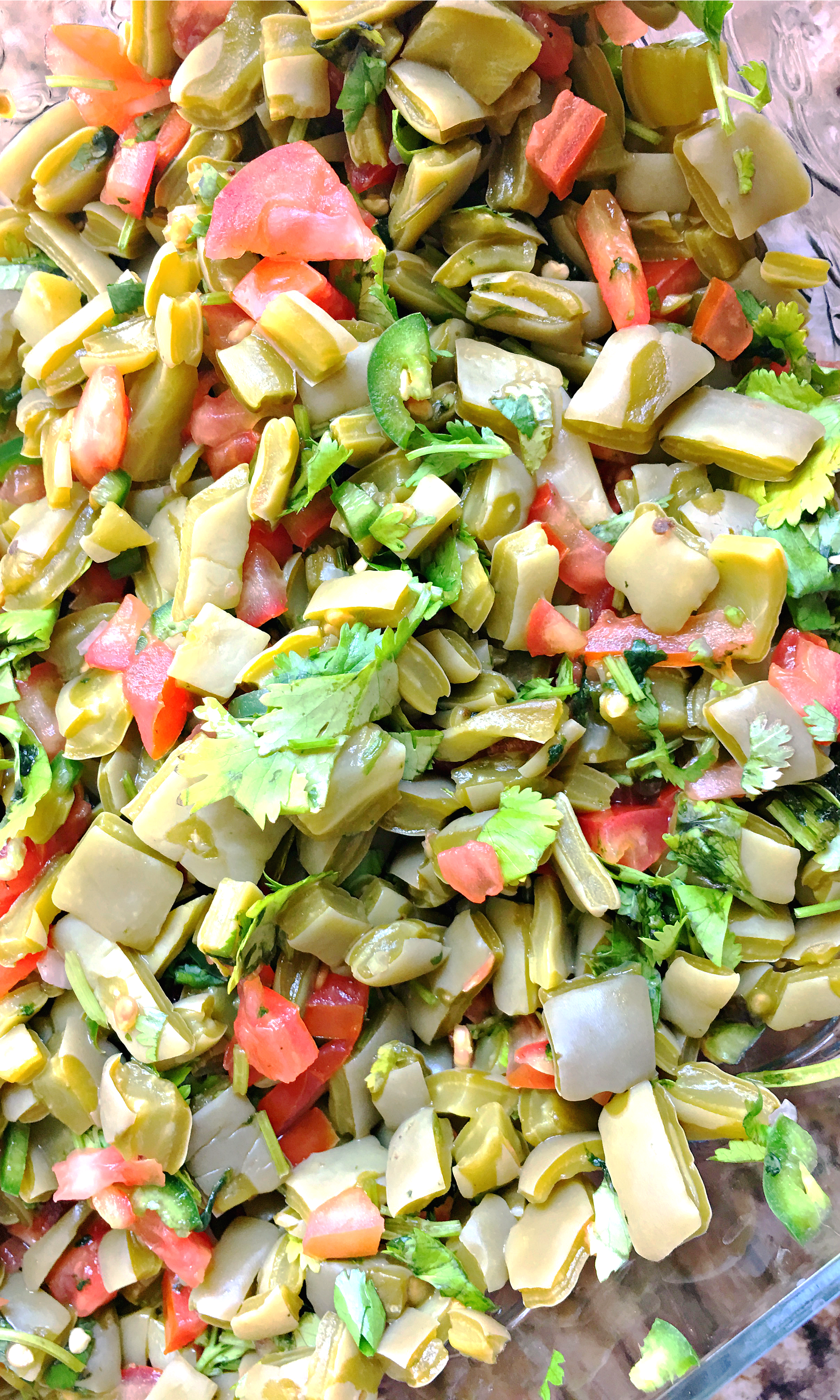 This Mexican cactus salad is great alone, or topped with some queso fresco and avocado. You can serve it on a tostada or corn tortilla for an easy meal.
RELATED POST: Roasted Tomato Serrano Salsa Recipe
Want to give this recipe a try later? Pin the image below!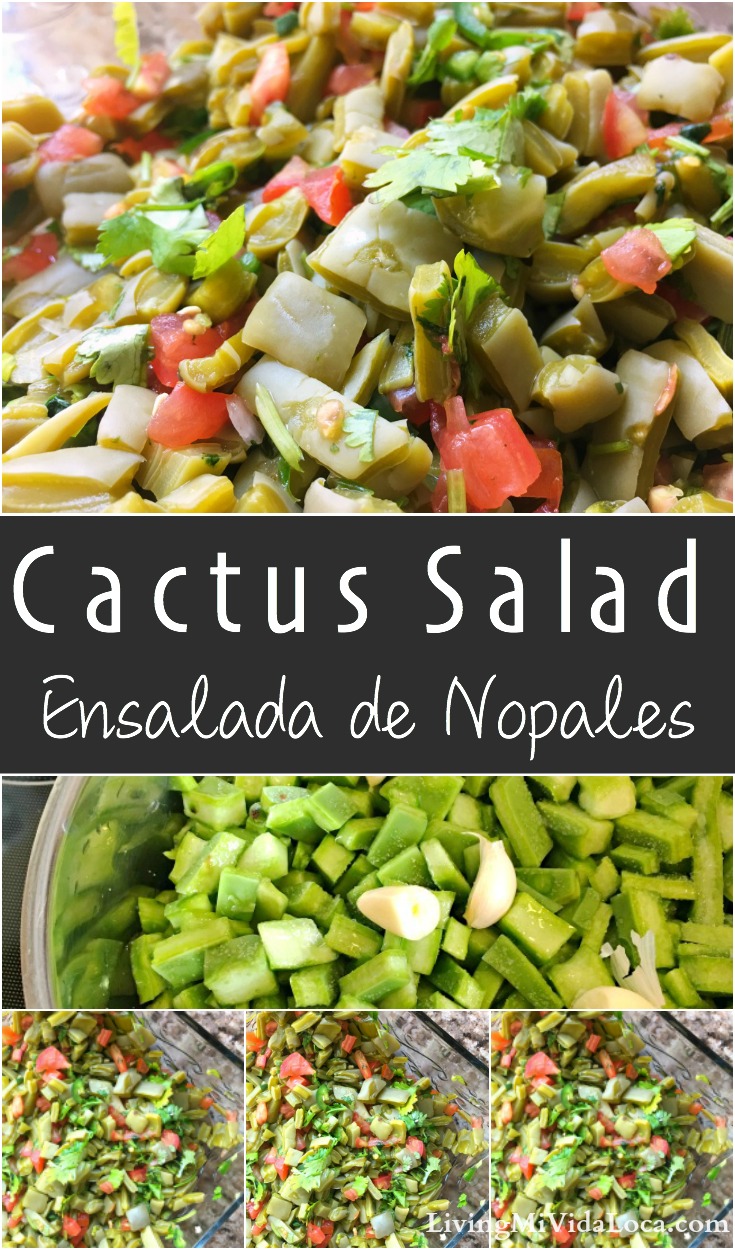 Originally published on February 18, 2017. Last Updated on April 2, 2020 by Pattie Cordova