The hubster has a few favorite Mexican dishes that he really craves when the cold weather comes around. Pozole is one of them (along with menudo, tamales and mole). So I turned to my friend, Iris, and asked for her help in making white pozole with chicken for the hubster. Turns out, it was super easy to make! This is her traditional Mexican white pozole with chicken recipe.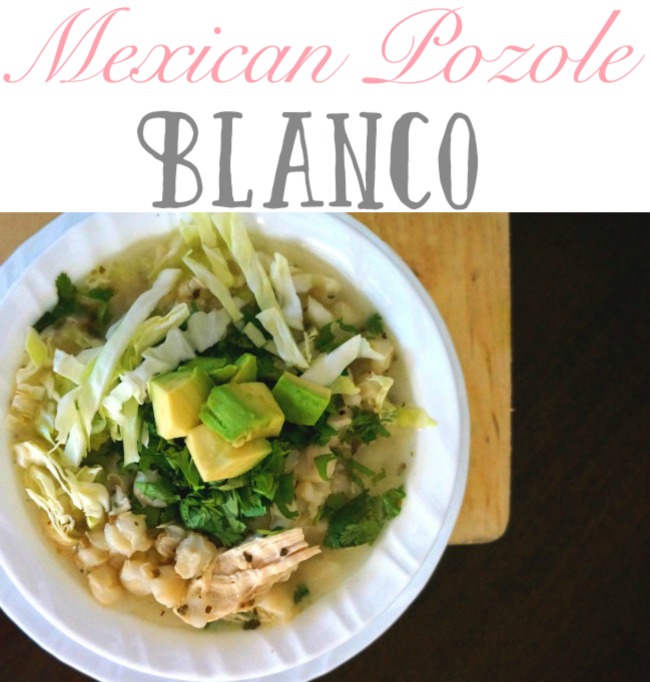 Mexican White Pozole Recipe
Ingredients
1/2 onion
1 garlic bulb
3 tbsp. chicken flavor bouillon
105 oz Juanitas Mexican Style Hominy
half a chicken in pieces
1/2 tbsp oregano
Directions
Fill a large stockpot halfway with water and add half an onion, garlic bulb and chicken flavor bouillon. Bring to a boil on medium heat.
Rinse hominy in large colander. Add to pot and bring back to a boil.
Rinse chicken and add to pot. Add oregano.
Cover and simmer on low for thirty minutes.
Serve hot.
Tip: The pozole can be enjoyed as is, or topped with shredded cabbage, cilantro, diced avocado, green chile and a side of lime and bolillo bread (or French bread if you don't have bolillo at your market).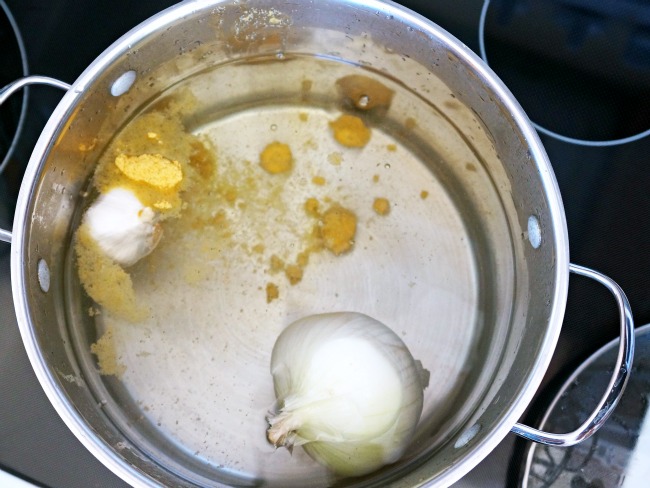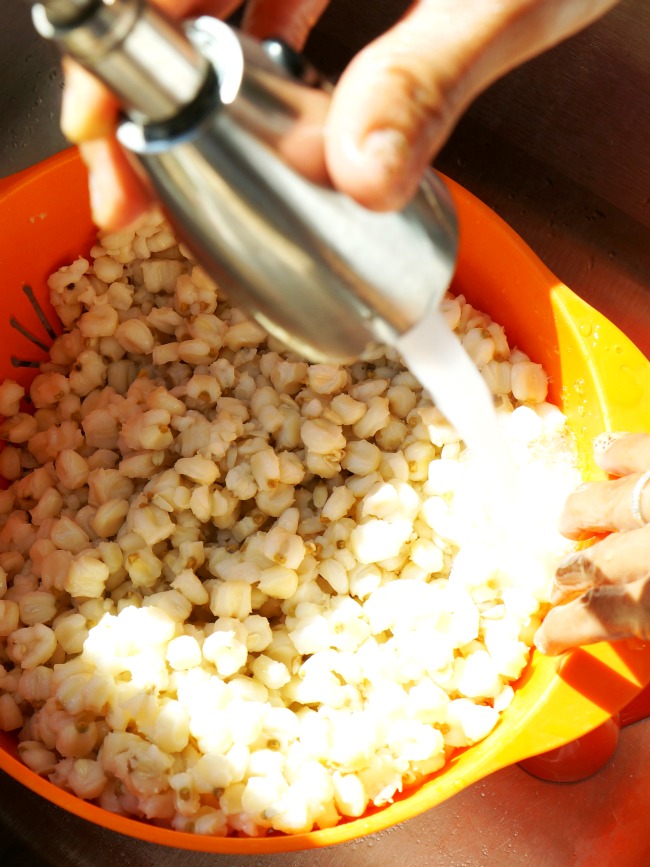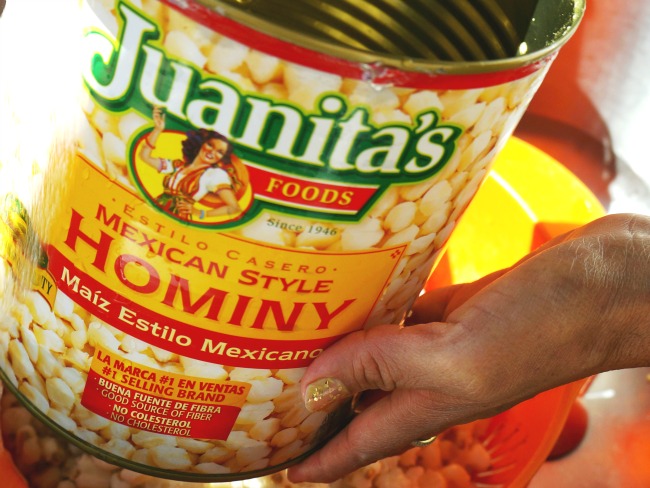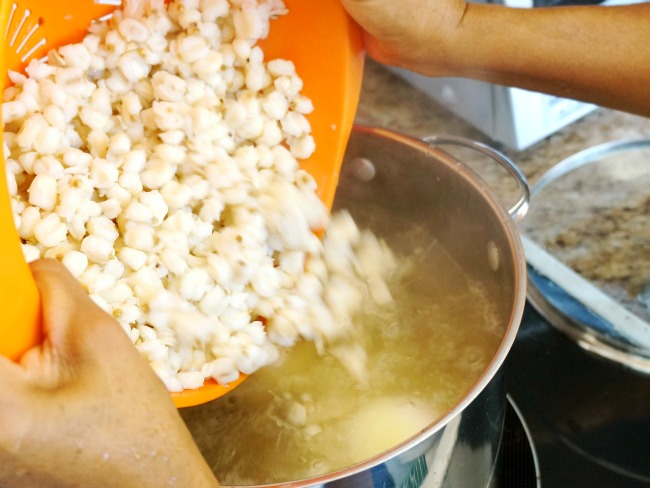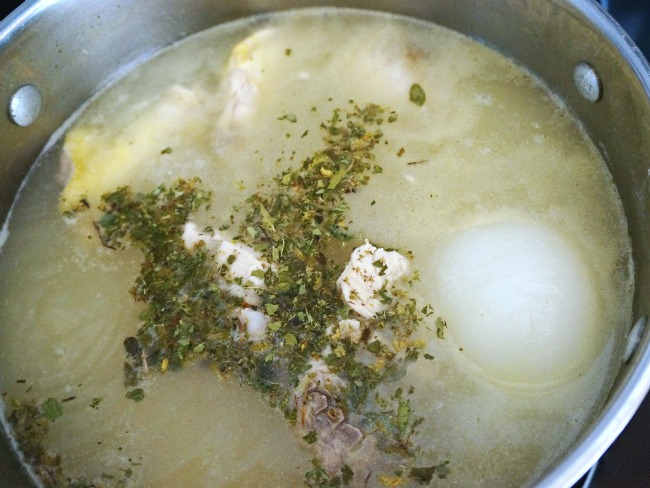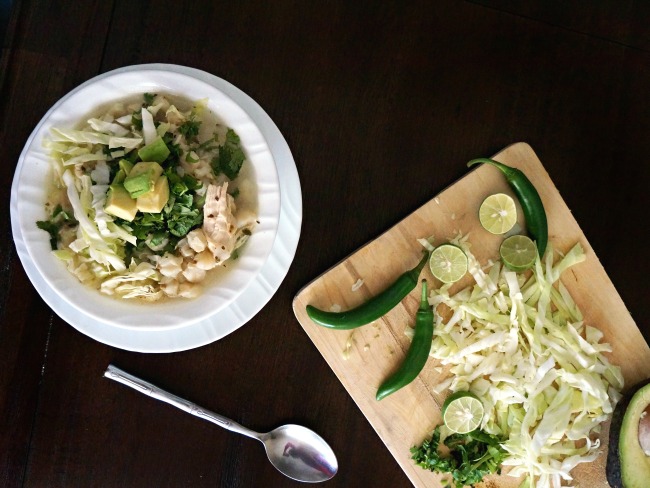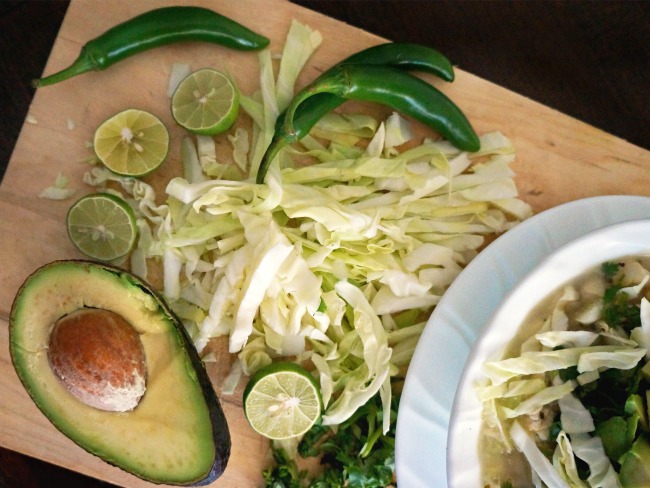 Pozole is traditionally served during the holidays or on the weekend for family dinners. You can also make a red version of pozole by adding red chile puree (using ancho and/or guajillo chiles) while it cooks, and substitute chicken for pork.
Related Post: Sopa de Estrellitas Recipe
To make a green version of pozole, add Serrano chiles and tomatillos. MamaLatinaTips.com has a good green pozole with chicken recipe if you're looking to make that variation.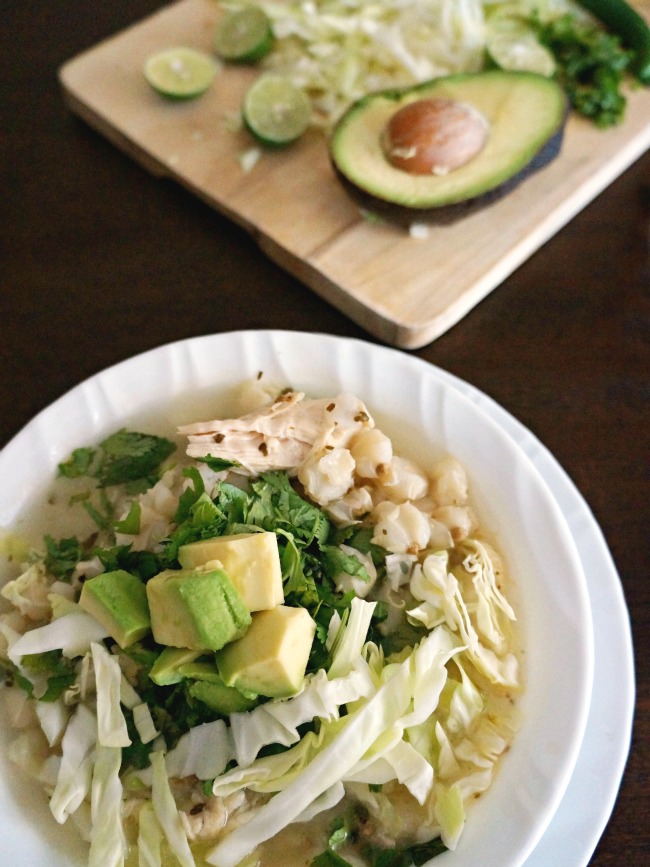 We hope you'll give this recipe a try. It's really easy to put together and makes a lot without spending too much money. It also goes great with a side of champurrado, Mexican hot chocolate or Ponche Navideño if you're having it around Christamas time.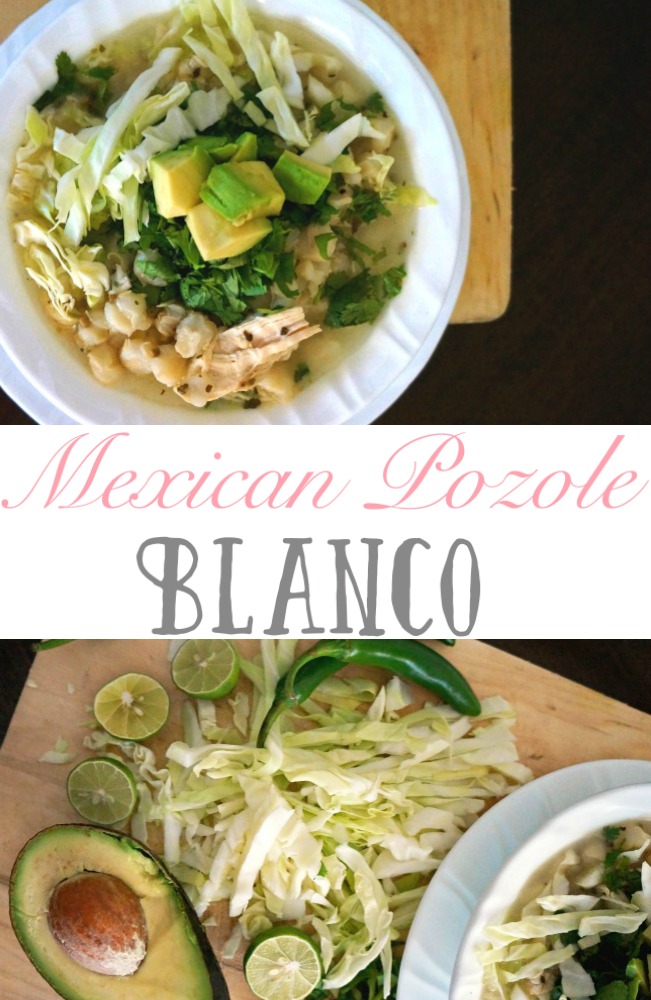 Originally published on November 25, 2015. Last Updated on October 19, 2018 by Pattie Cordova