Food
Sopa de Estrellitas Recipe
My mom has been making this traditional Mexican soup – Sopa de Estrellitas – for as long as I can remember. I never learned how to make it… but luckily the Hubster did. It's uber-easy to make and tastes great with sandwiches. You can find the bag of pasta in the Mexican food aisle at your local major supermarket. They come in other shapes as well including spaghetti style (sopa de fideo) and in alphabet shapes (sopa de letritas).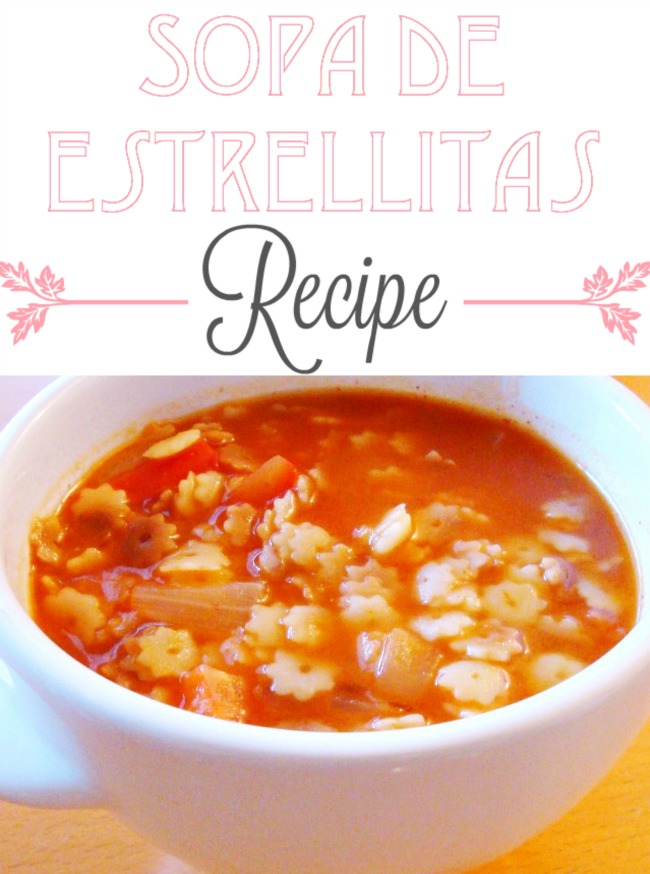 Sopa de Estrellitas Recipe
Ingredients
1/2 tbsp. oil (any kind)
1 diced tomato
1/4 diced onion
2 – 14 oz. cans of broth (we use veggie broth)
8 oz. tomato sauce
7 oz. bag of stars pasta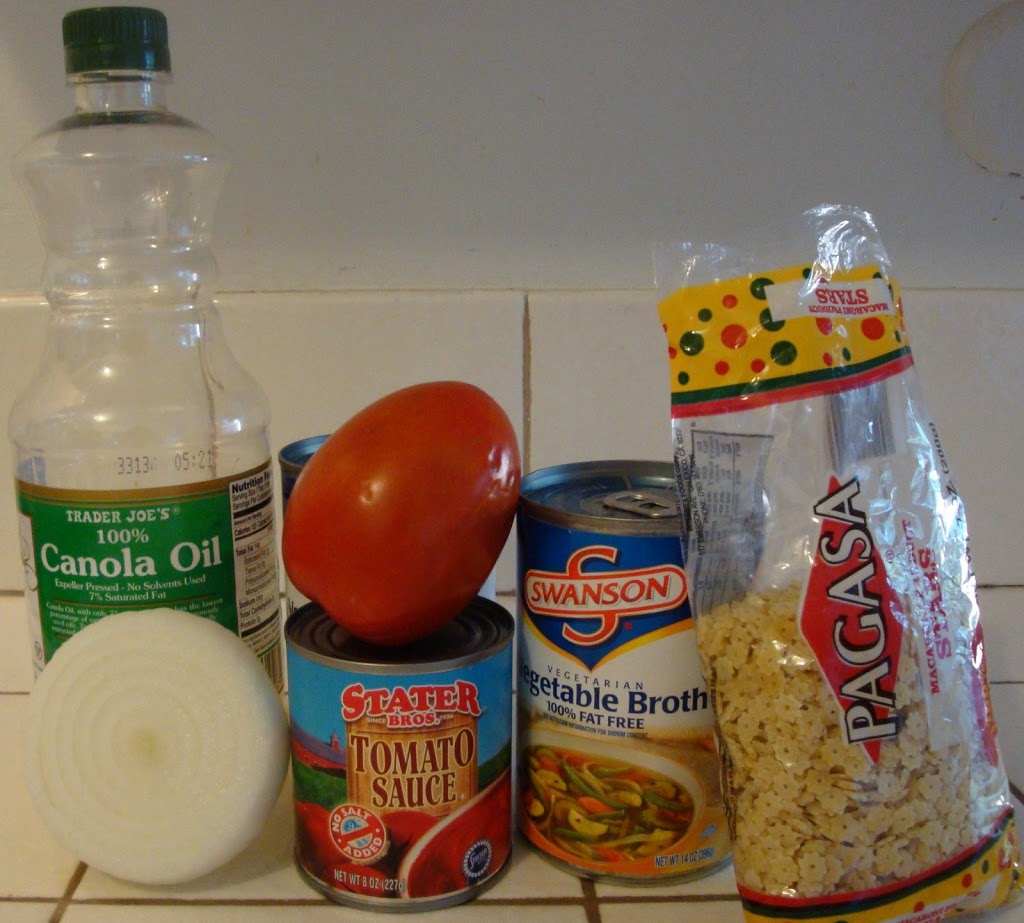 Directions
Heat 1/4 tbsp. in a large skillet. We used a pot only because we no longer have our large skillet.
Add pasta and onion. Stir until the pasta has lightly browned.
You'll notice a distinct smell when it's nice and brown like this.
Add broth, diced tomato and tomato sauce. Tip: Pour a little of the broth into the tomato sauce can to get any excess sauce that might left. You'll want all the tomato goodness from that itty-bitty can.
Bring soup to a boil then simmer on medium heat for 8-12 minutes or until pasta is soft. Add about two cups of water and salt to taste once pasta is soft.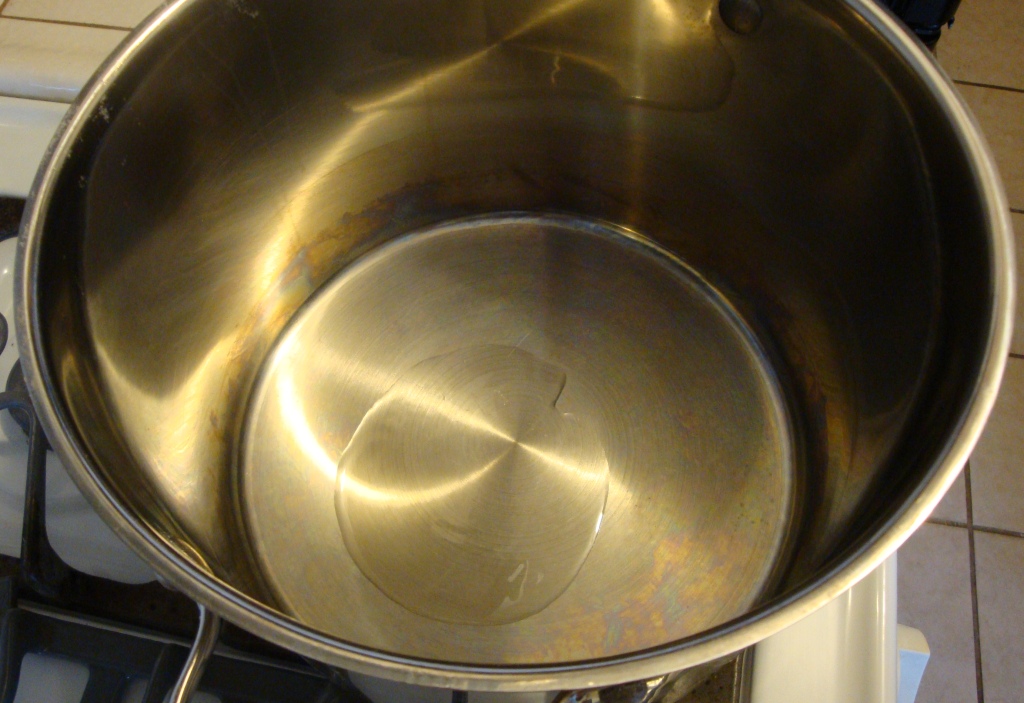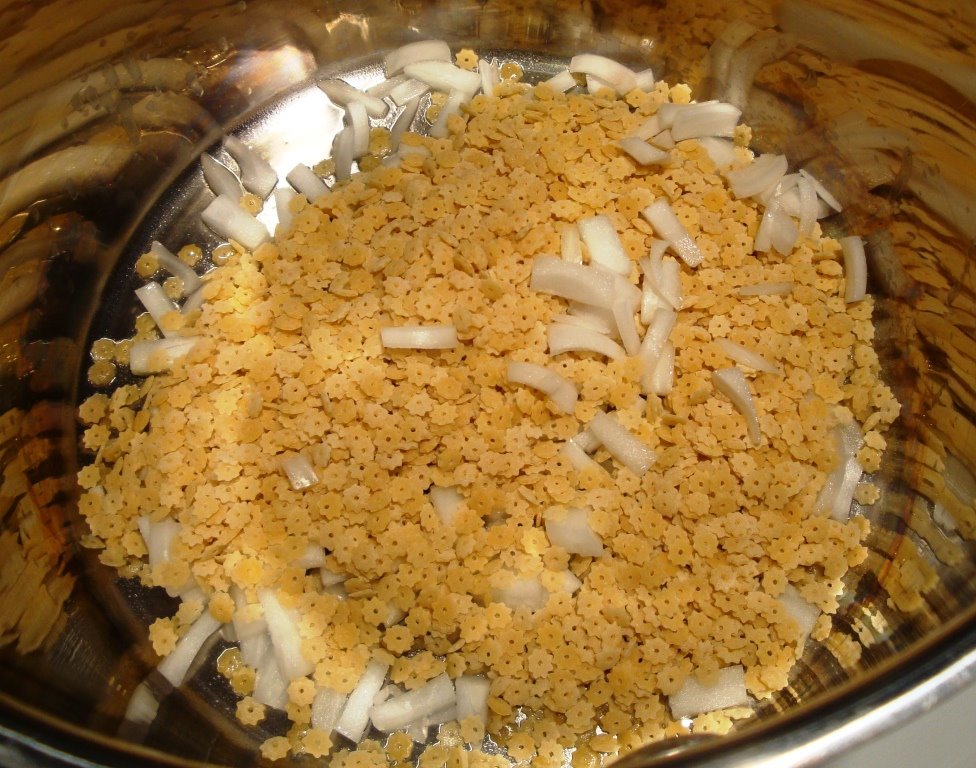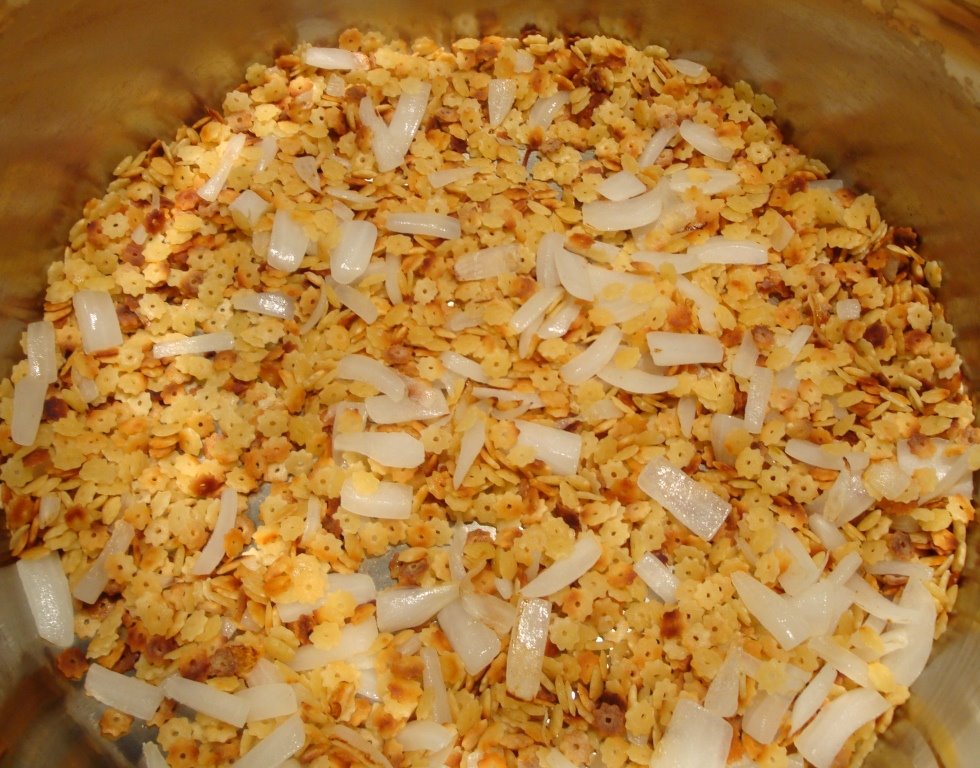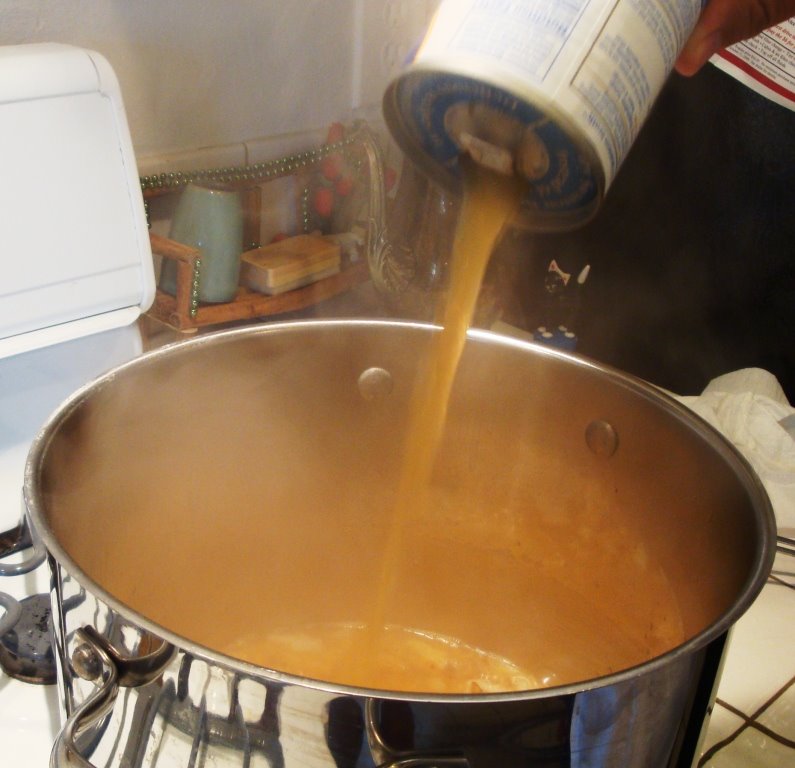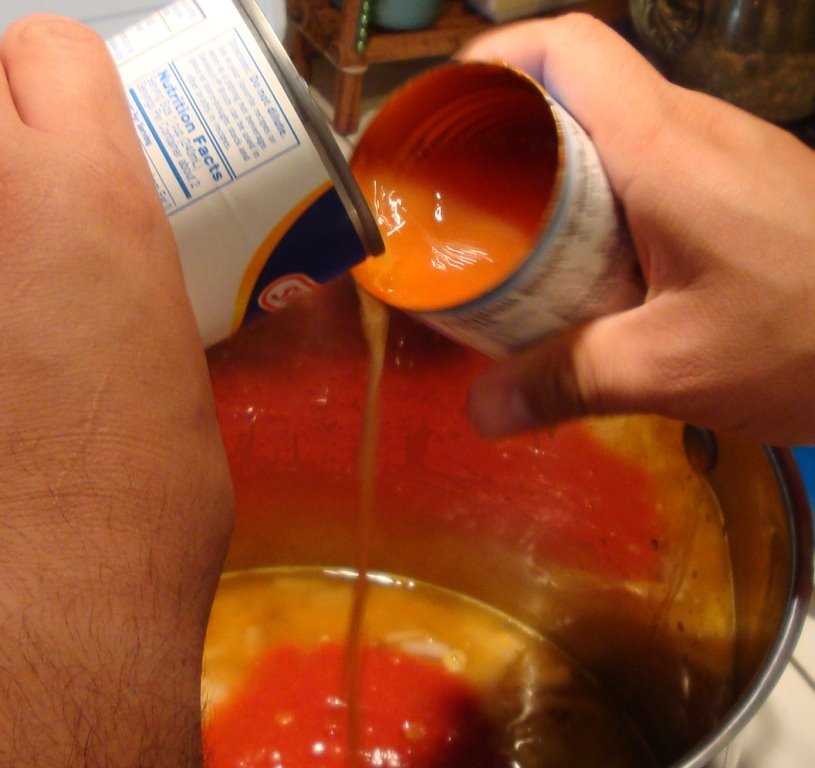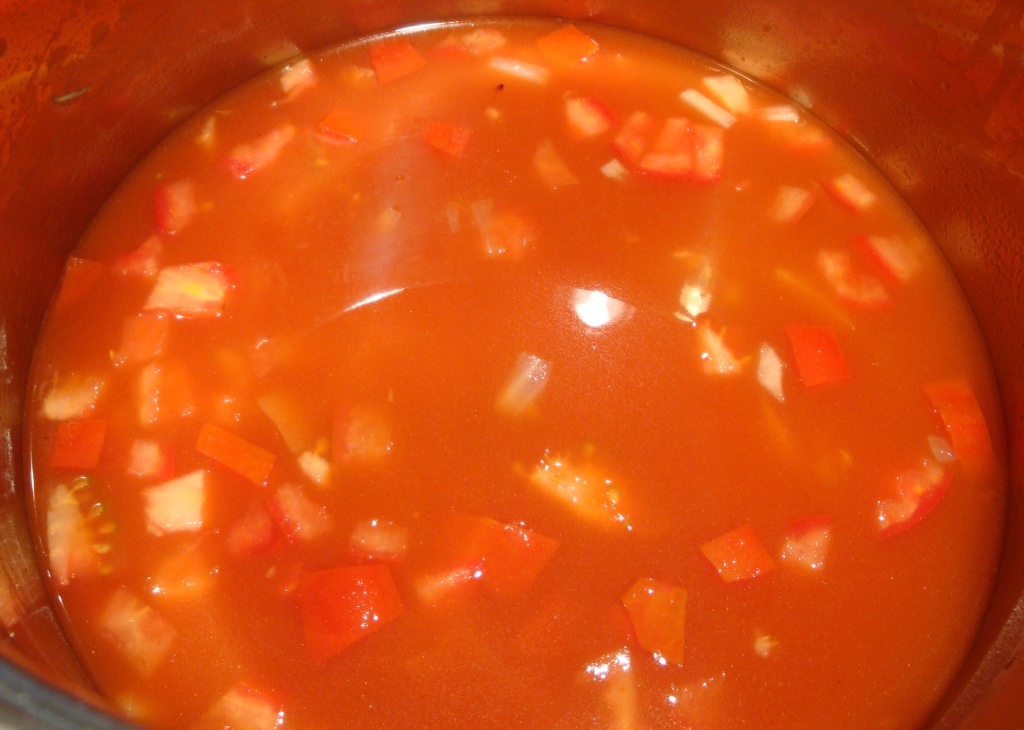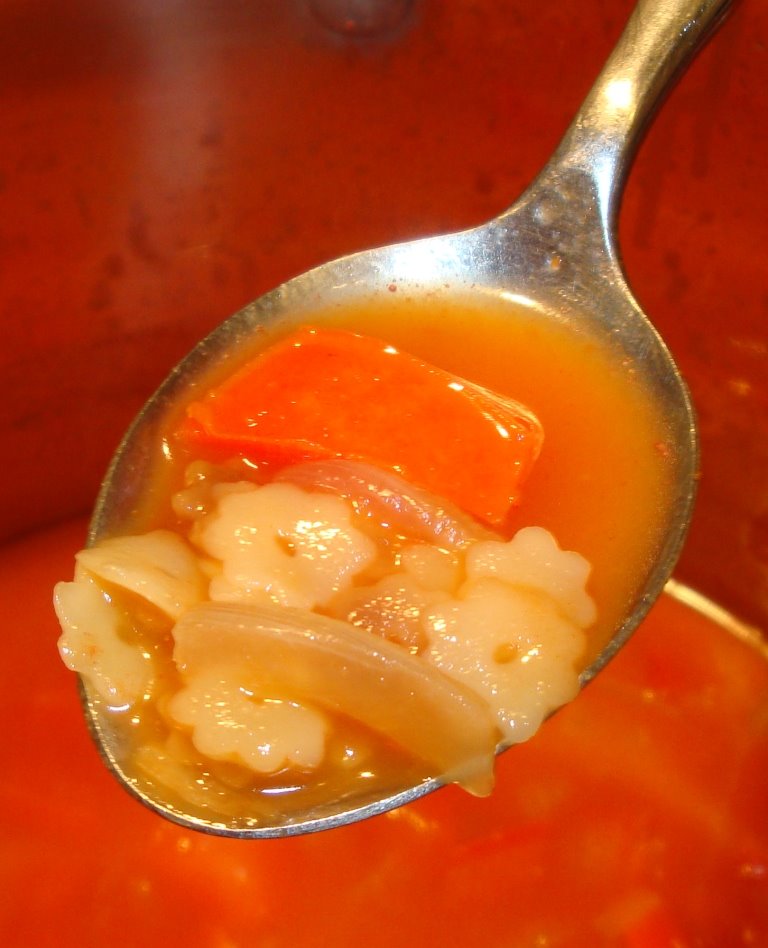 MORE FROM LIVING MI VIDA LOCA