I went to this cool event the other day and Schaffer's Genuine Foods had this awesome looking "garden" party salad. It was an edible piece of art, down to the "dirt."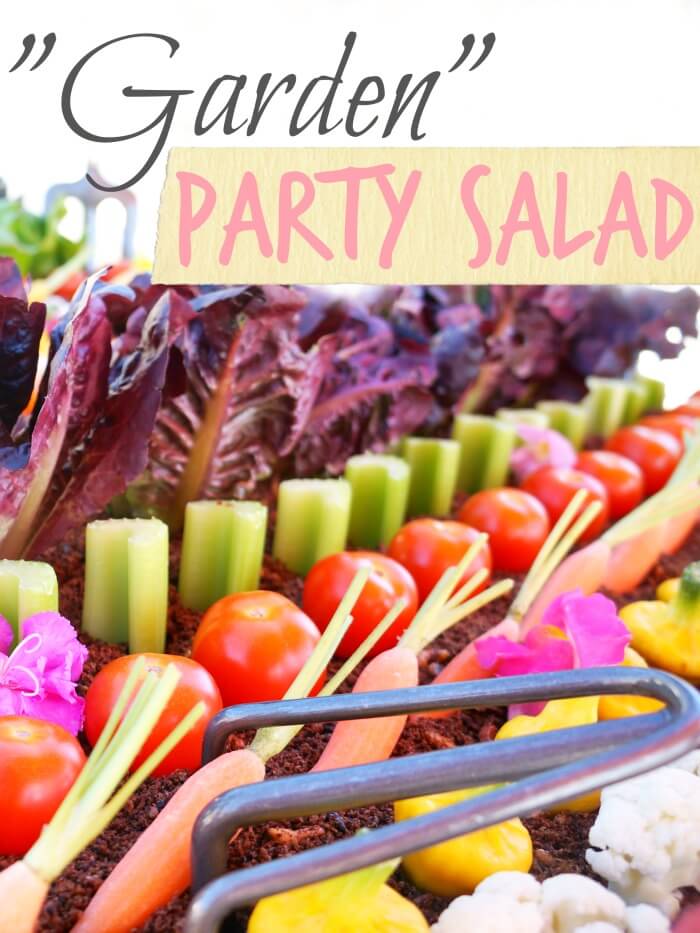 The salad was composed of all baby vegetables and/or were bite-sized, including baby tomatoes, cauliflower florets, lettuce leaves, baby carrots, celery stalks and peppers. The "dirt" was actually breadcrumbs, and it was served alongside various dressings.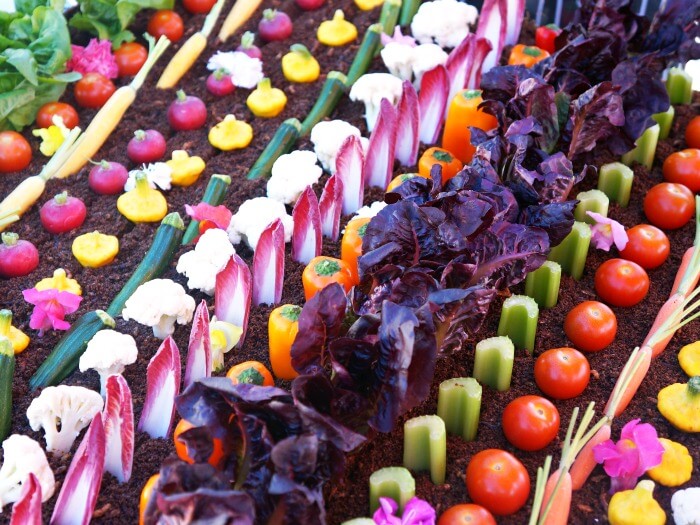 They kept the theme running with gardening props. I would suggest you even use these props (clean them beforehand) to serve the veggies. If you're daring, try serving the dressing in watering cans! It's such a super cute way of serving vegetables and having your guests create their own garden salad. I hope to one day have the patience to do this for a party because, well, majorly cute and everyone would flip out over it!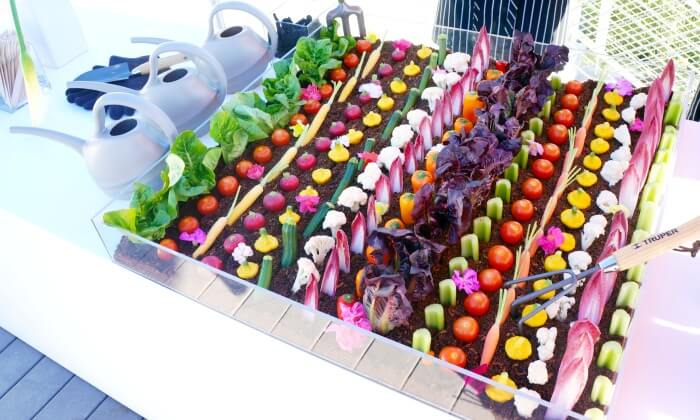 MORE FROM LIVING MI VIDA LOCA
Originally published on January 7, 2015. Last Updated on January 15, 2016 by Pattie Cordova