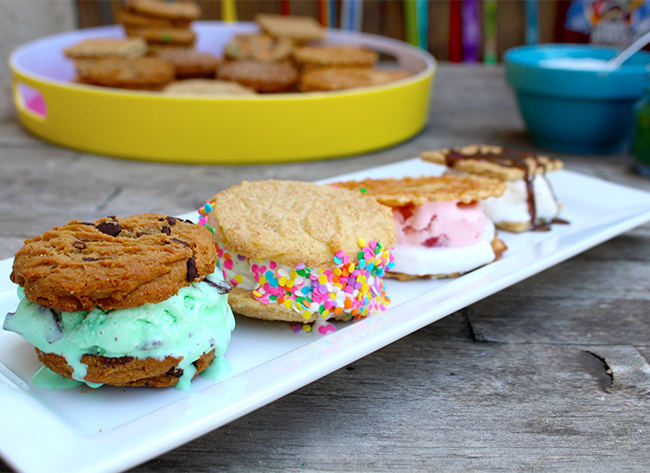 Everybody loves a good ice cream sandwich. Why not take things up a notch and make your own ice cream sandwich bar? With all the different flavors and toppings, everyone will be sure to find their perfect pair. Plus, it's the perfect excuse to get creative in the kitchen! So gather your family and friends and get ready to have some fun. Who knows, you might just end up with a new family tradition!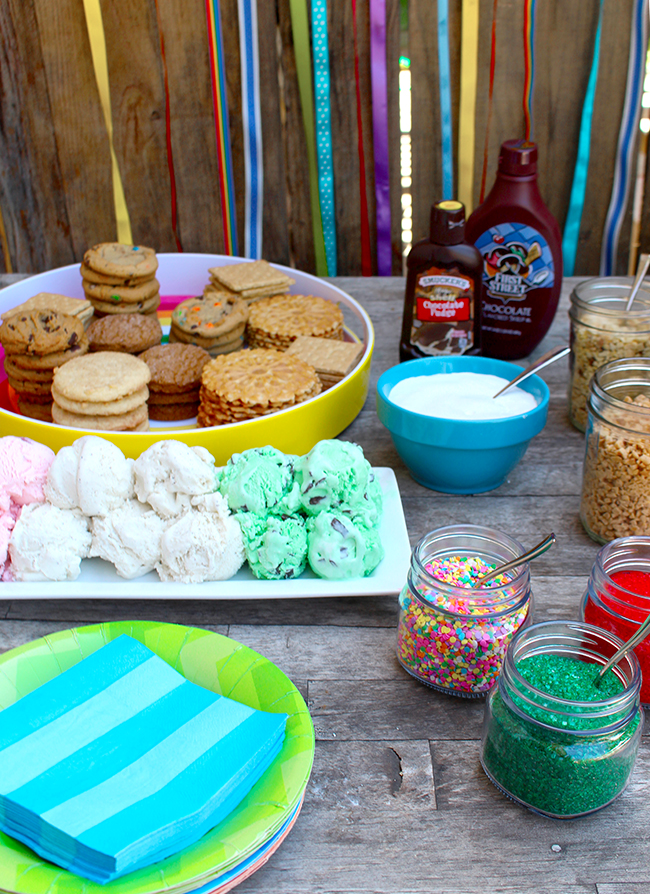 We picked up everything we needed on our Smart & Final trip. We shopped on July 1st which marks the beginning of some of the busiest days of the entire year (a.k.a. Engagement Days). It gets so crazy busy that even Smart & Final corporate employees roll up their sleeves and join their fellow associates in their local stores. They all work together stocking shelves and collecting carts in the parking lot.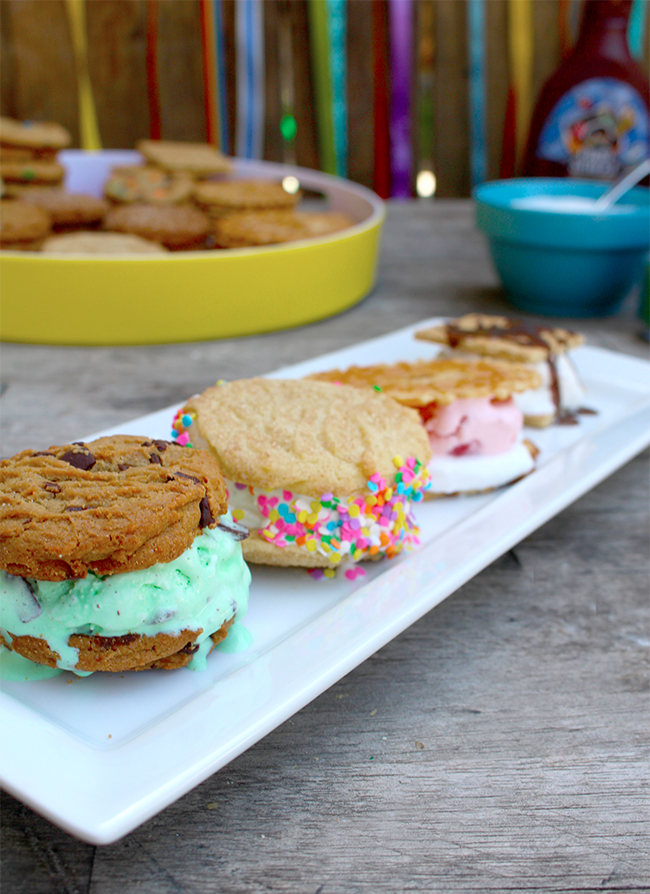 We found everything we needed including plenty of fresh baked cookies and ice cream toppings. The chiclets got a kick out of choosing everything and dreaming up ice cream sandwiches concotions.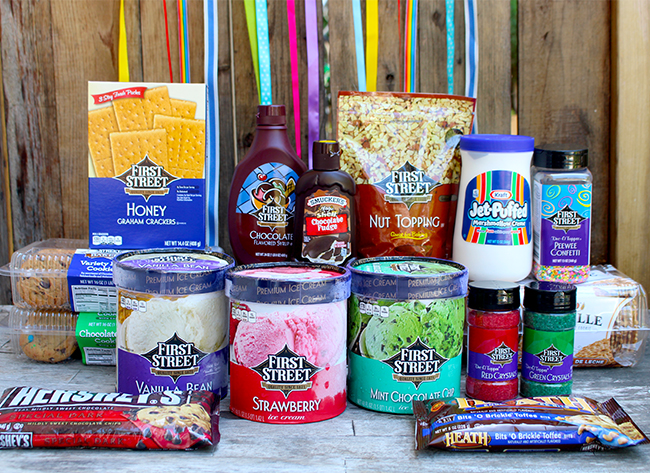 Make your own Ice Cream Sandwich Bar
We chose to go with an ice cream sandwich bar because it's getting super hot here in Southern California. It's the perfect chance for our guests to get creative and cool down a bit at the same time.
Ice Cream
First Street ice cream is incredibly delicious. We chose three different flavors that were a little neutral and would mesh well with the other toppings. I recommend pre-scooping the ice cream into a bowl or plate and leaving it in the freezer until it's ready to be used.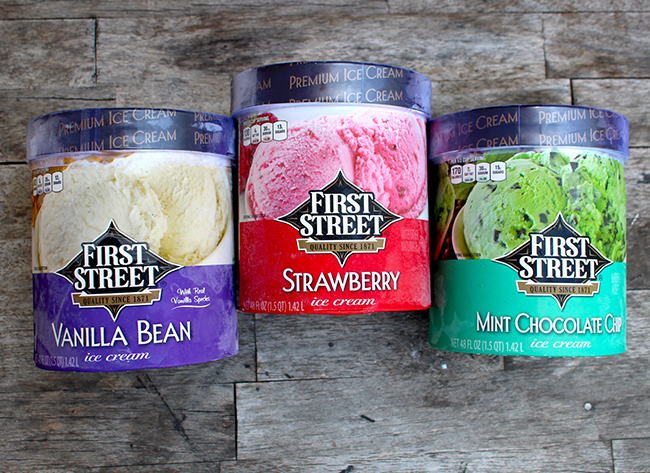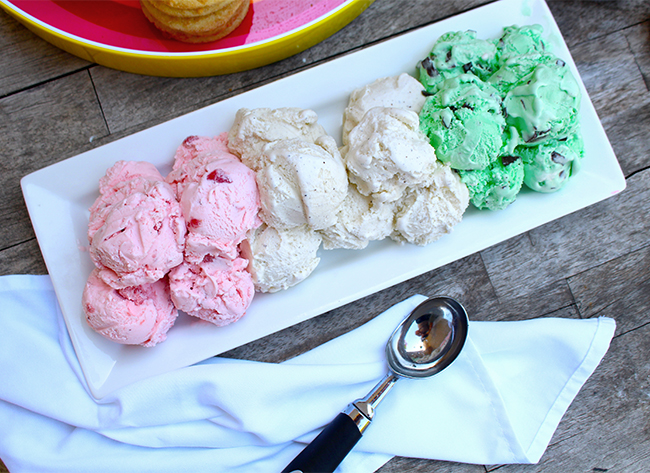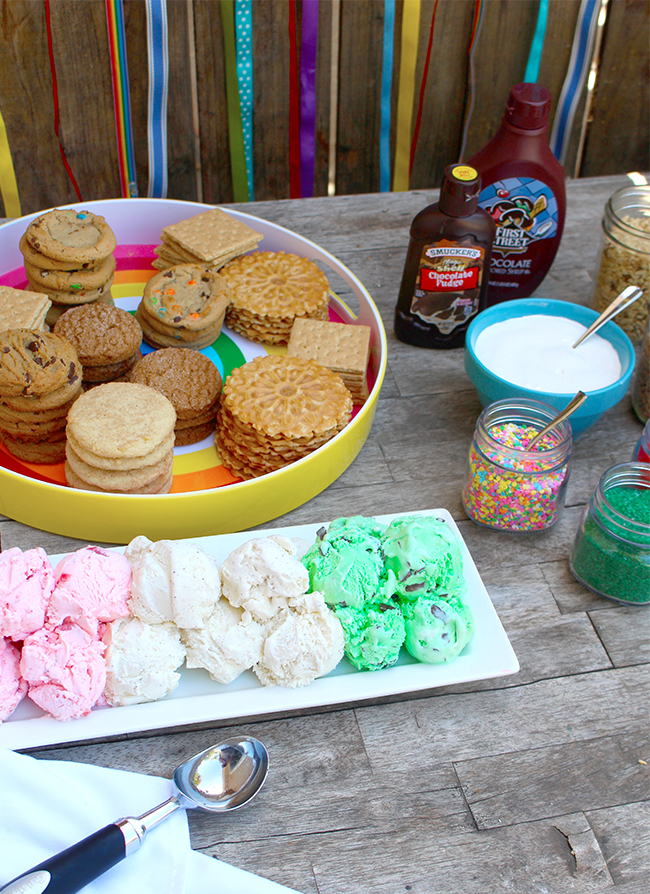 Cookies, crackers and pizzelles
We picked up a few boxes of First Street cookies and added graham crackers and pizelles to the mix. I would suggest that you stick the cookies in the freezer before your guests come over to ensure that they're sturdy enough to withhold the ice cream filling. Of course, if available, pick up the variety pack. Everyone loves a good variety!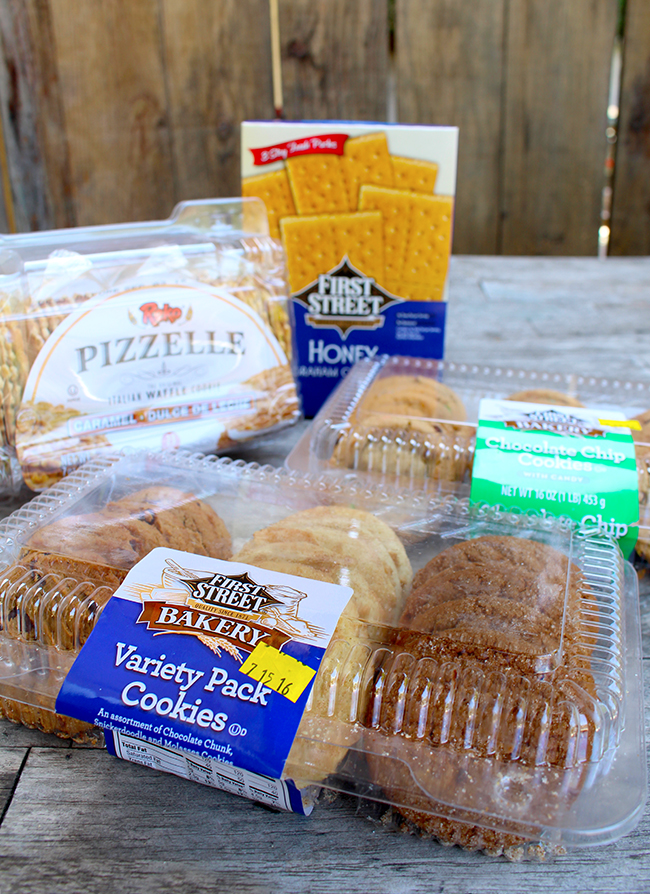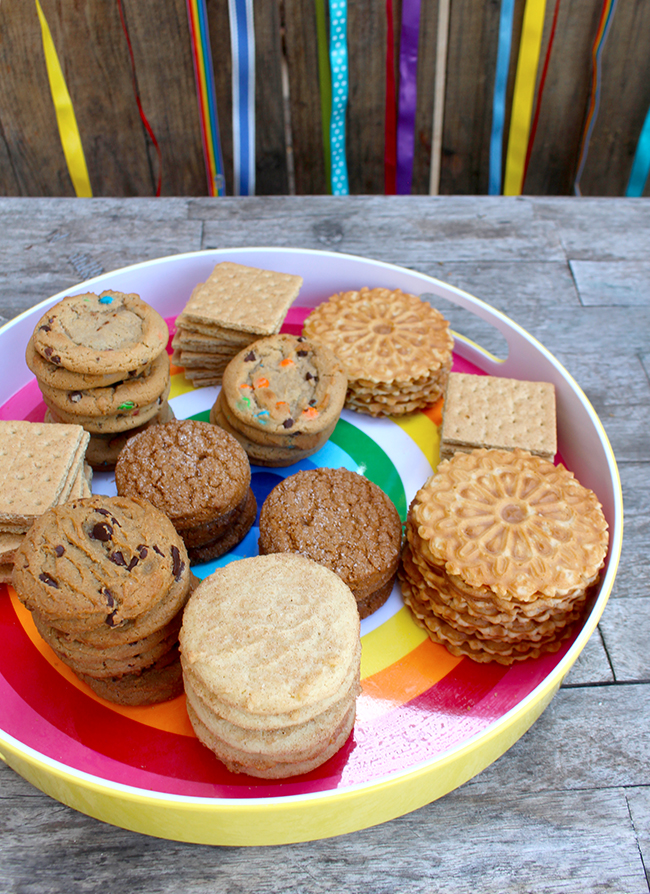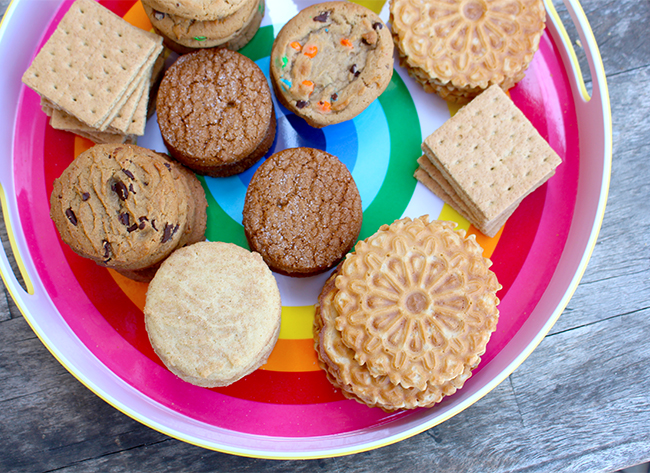 Ice cream sandwich toppings
You cannot have too many toppings. Throw in some classics, but make sure to mix in something different too. And most likely, these ice cream sandwiches will be hitting the snapchat and Instragram accounts of your guests… so you want to give them the stuff to make their creations look super cute!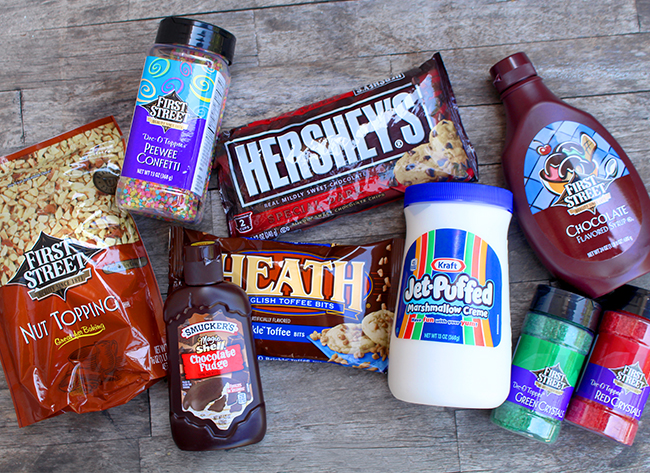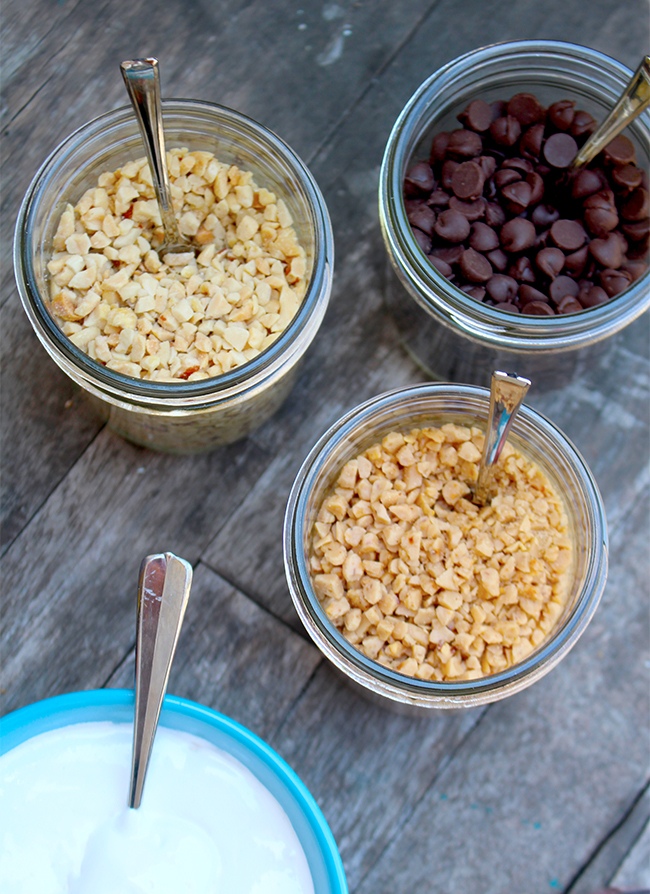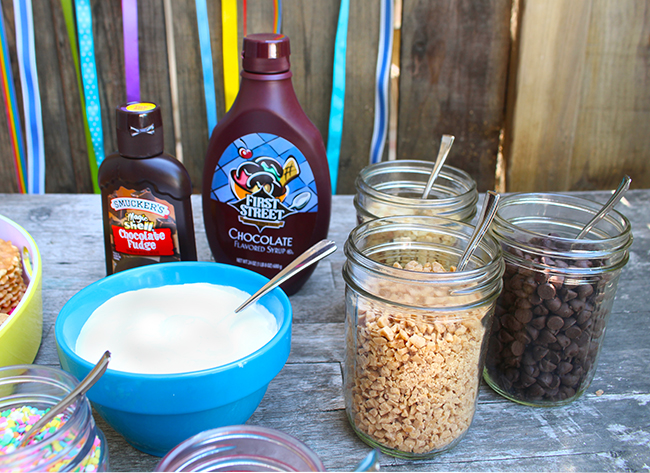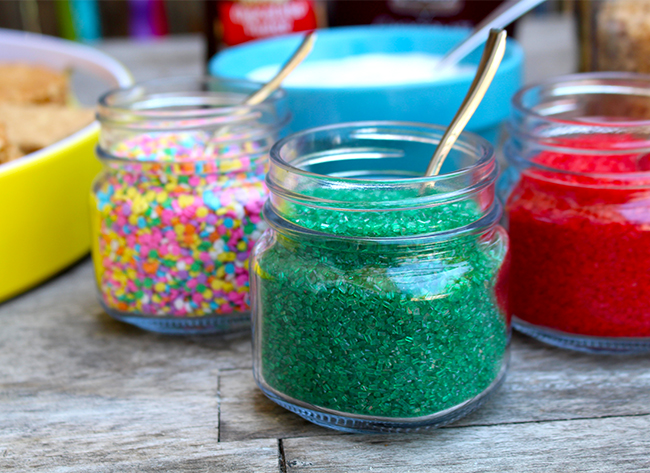 It was fun coming up with our own ice cream sandwiches variations. The kids put some serious thought into what would go good together. The marshmallow fluff was probably the best the best topping that we had, as well as the chocolate topping that freezes into a hard shell. Look how great they turned out!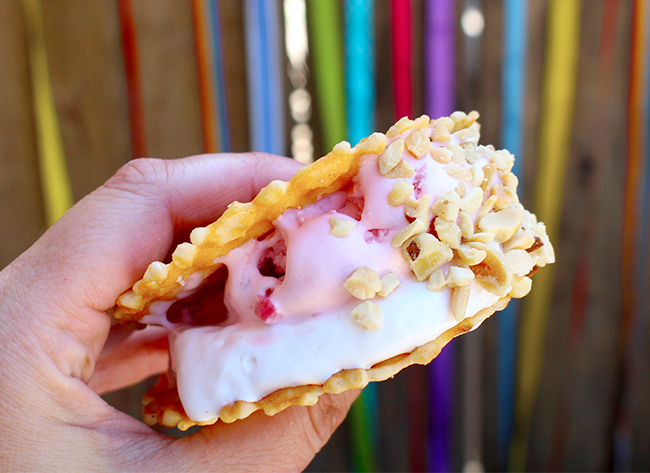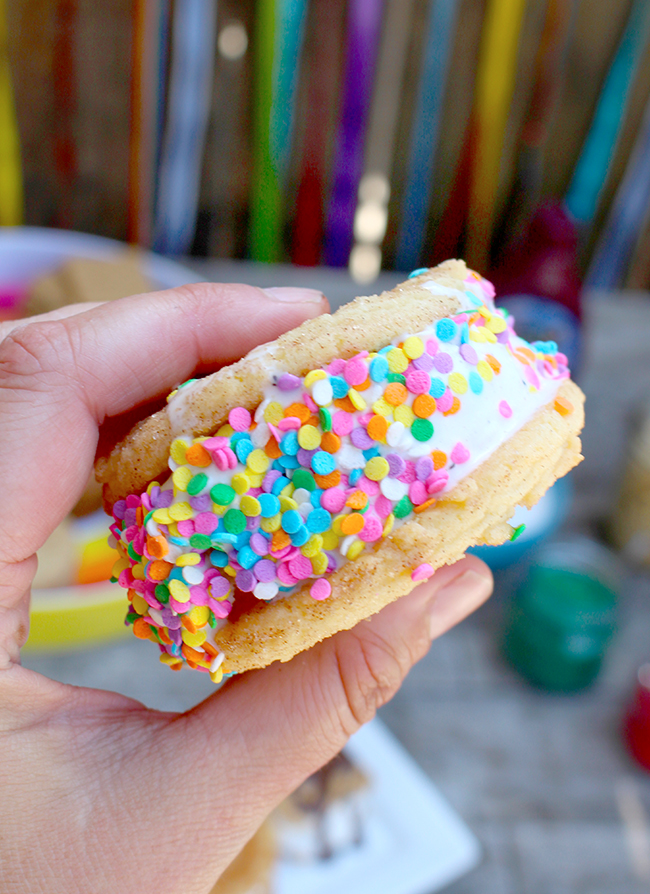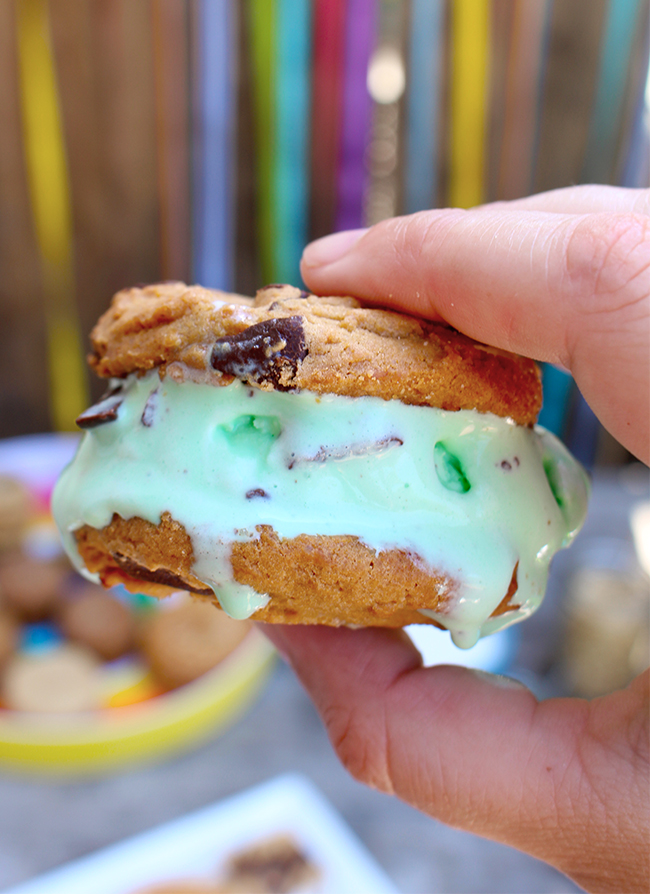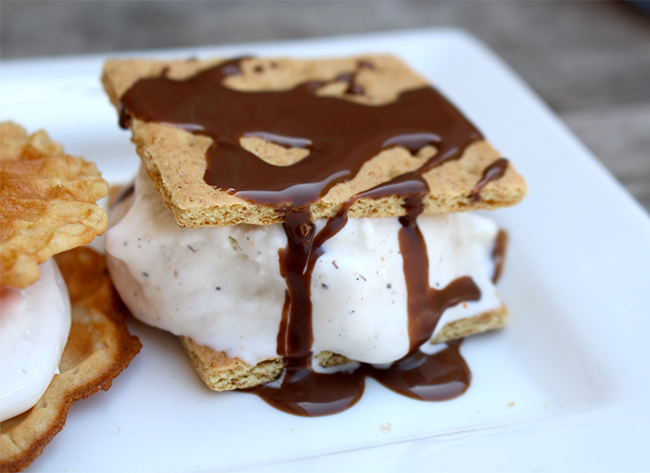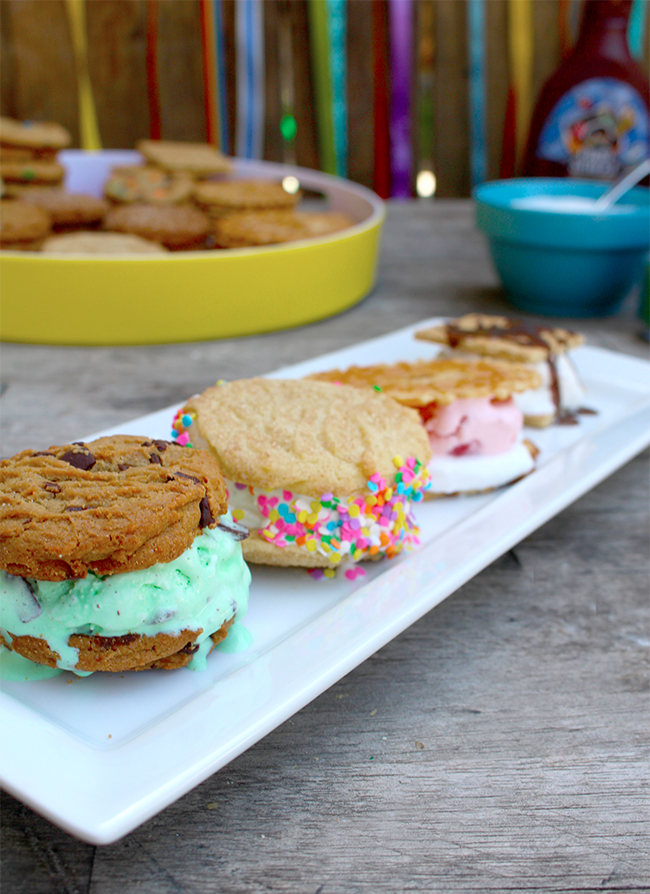 If you're anything like us, the idea of a make your own ice cream sandwich bar is pretty much the best thing since sliced bread. (And we all know that's a pretty big statement.) Not only is it easy to set up, but there are endless possibilities when it comes to toppings. Whether you want classic combos or something completely unique, customization is key! So what are you waiting for? Get creative with your ice cream sandwiches and let us know what delicious combos you come up with in the comments below.
Check out these fun party ideas: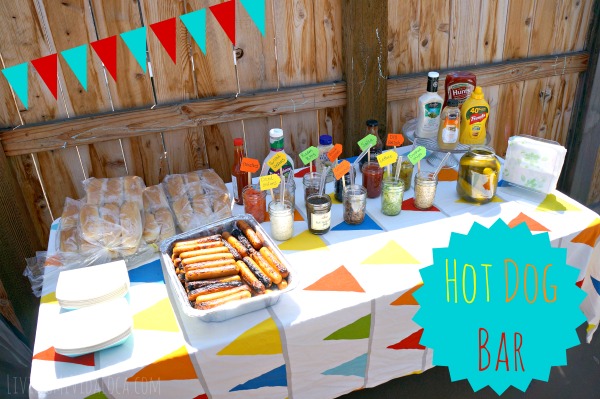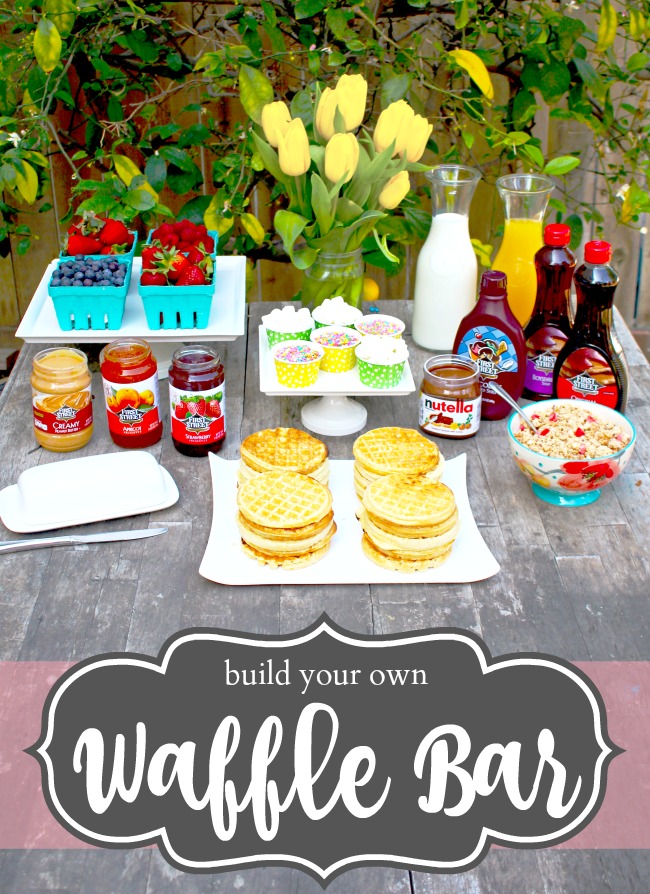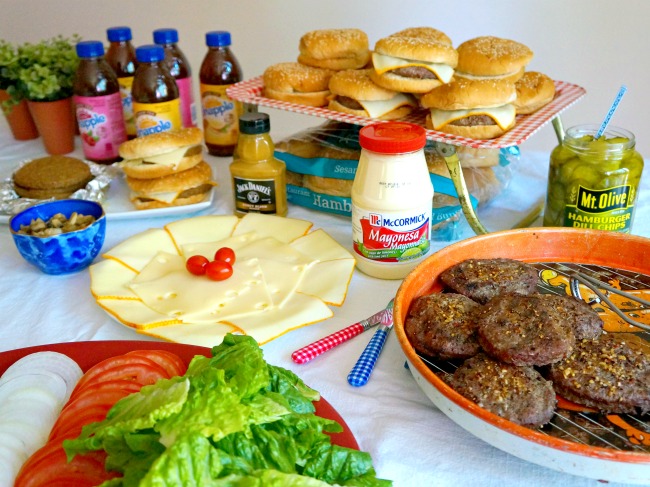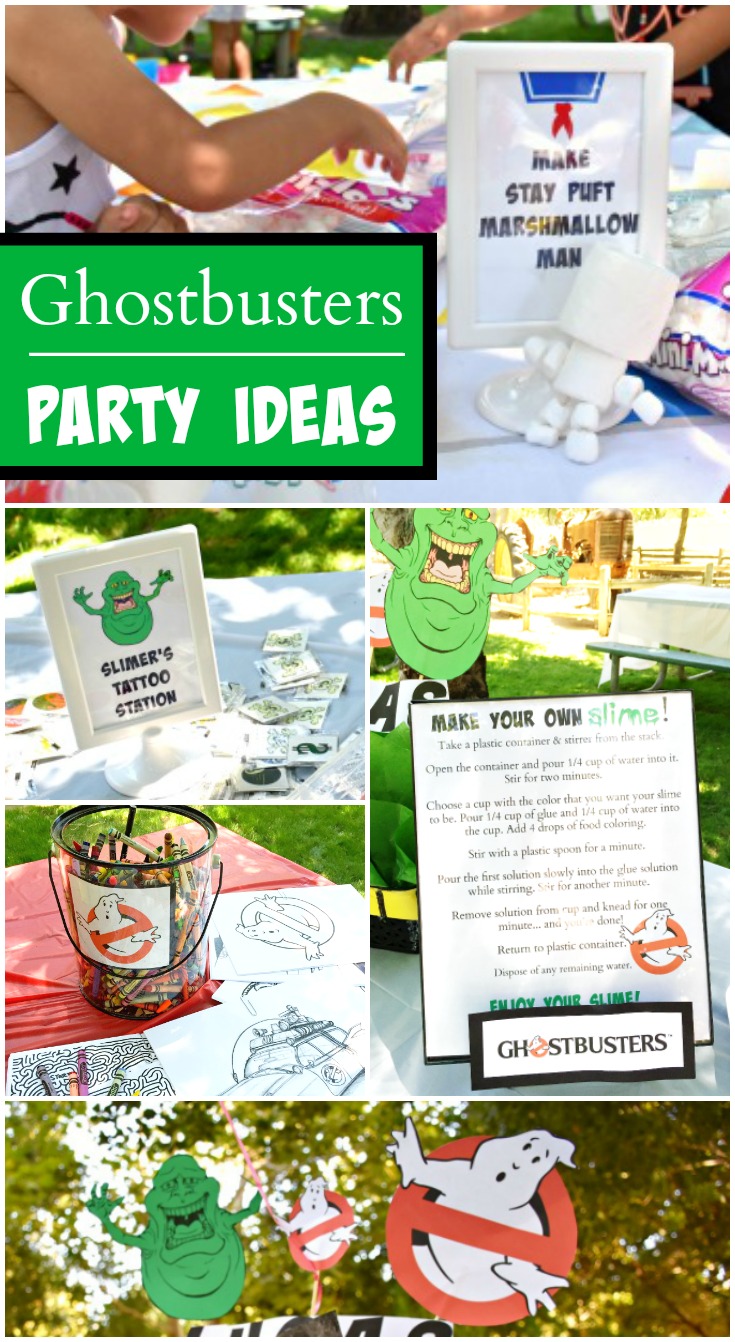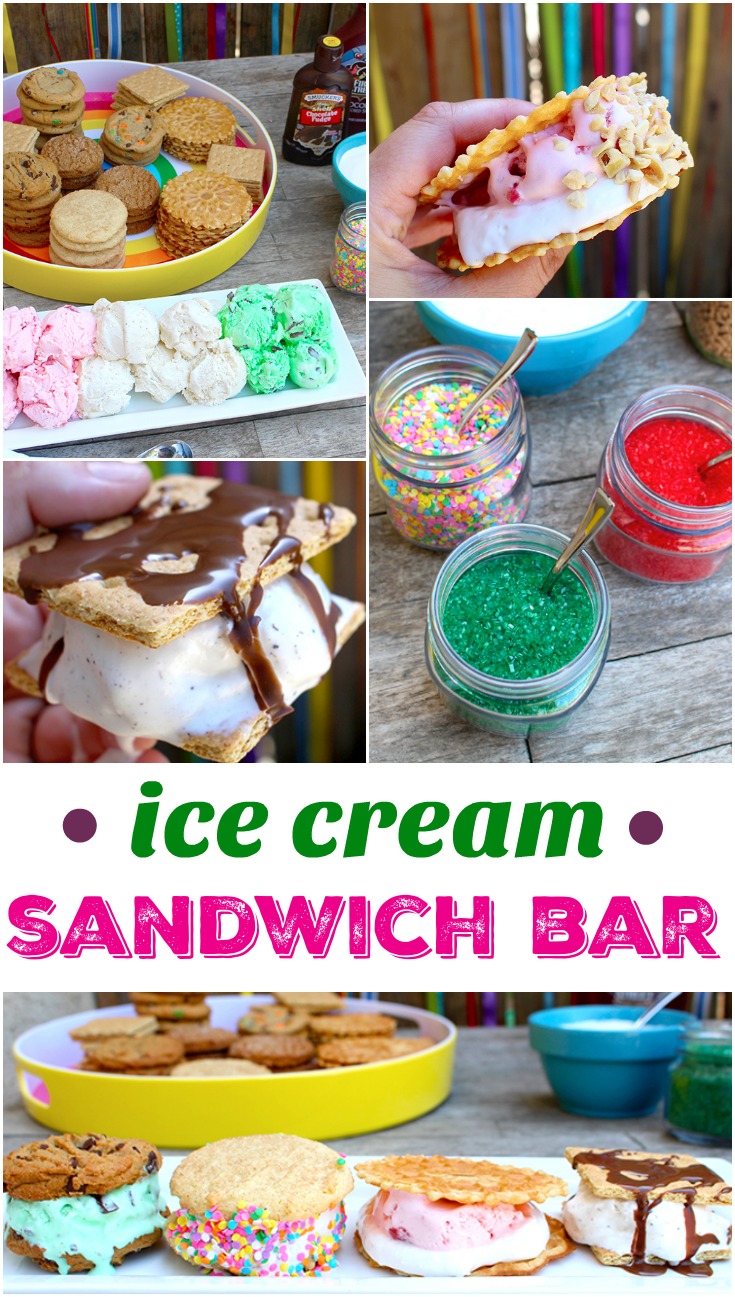 Originally published on July 2, 2016. Last Updated on March 1, 2022 by Pattie Cordova