National Pot de Crème Day is on August 27th and we have a must-try Chocolate Pot de Crème recipe by the stylish French Riviera-inspired eatery FIG & OLIVE.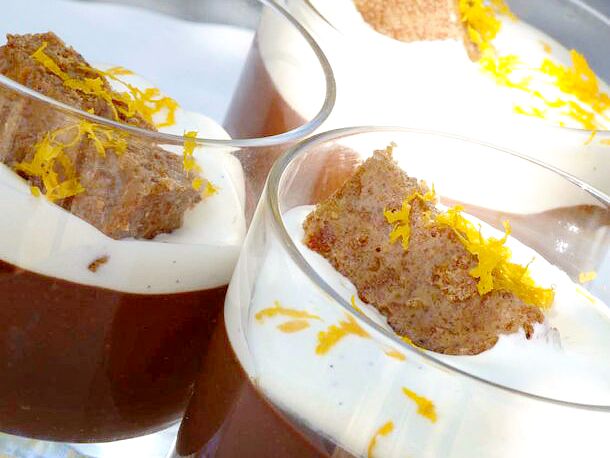 As one of diners' most beloved dishes, pot de crème is a prime example of dessert trends returning to simple roots—showcasing the pure classic taste of chocolate, vanilla, butterscotch, and other flavors without excessive garnishes and sauces.
If you're a dessert aficionados looking to mark the holiday with a special treat, then check out FIG & OLIVE's comforting Chocolate Pot de Crème with Crunchy Praline Financiers and Vanilla Cream (available for $9). It stops short of over-indulgence with a shaving of orange zest and a modest-sized glass cup.
If you want to celebrate the holiday at home, we just happen to have their famous recipe here for you! Give it a try and let us know how it goes.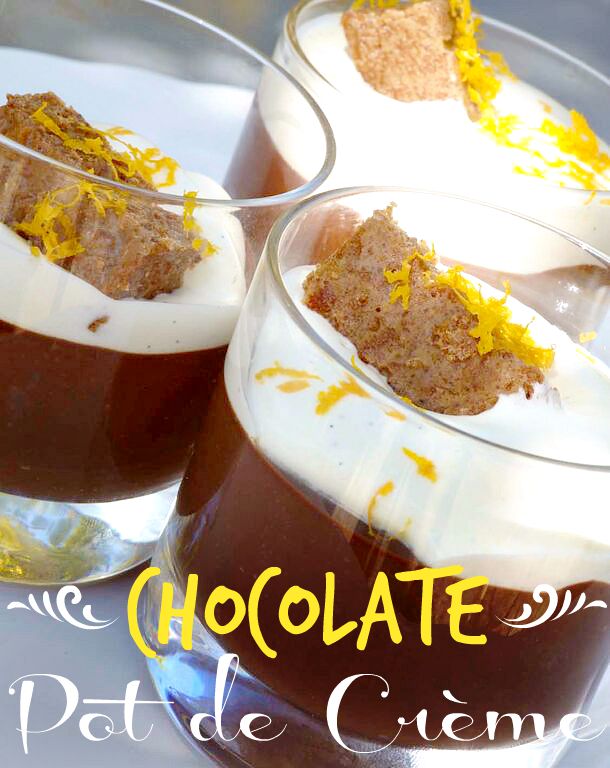 FIG & OLIVE Melrose Place's Chocolate Pot de Crème
Pot de Crème
Serves 10
2 cups Heavy Cream
1.5 cups Milk
4 Tablespoons Granulated Sugar
3 Egg yolks
11 Oz of Dark 64% Chocolate
Bring heavy cream and milk light boil being cautious so as to not scorch. (about 190 degrees)
In a separate bowl whisk sugar into the yolks. Slowly temper yolks and add to milk/cream mixture. Mix in chocolate and bring entire mixture to 165 degrees. Then serve and chill overnight.
Vanilla Cream
1 cup Heavy Cream
1 Tablespoon of Confectioners' Sugar
1 Vanilla Bean
In a mixing bowl whip cream, vanilla, and sugar together until soft peak.
Visit Fig & Olive in Orange County:
151 Newport Center Drive
Fashion Island
Newport Beach, CA 92660
http://www.figandolive.com/
[disclaim]Photo and recipe credit: FIG & OLIVE[/disclaim]
Originally published on August 12, 2015. Last Updated on August 27, 2016 by Pattie Cordova