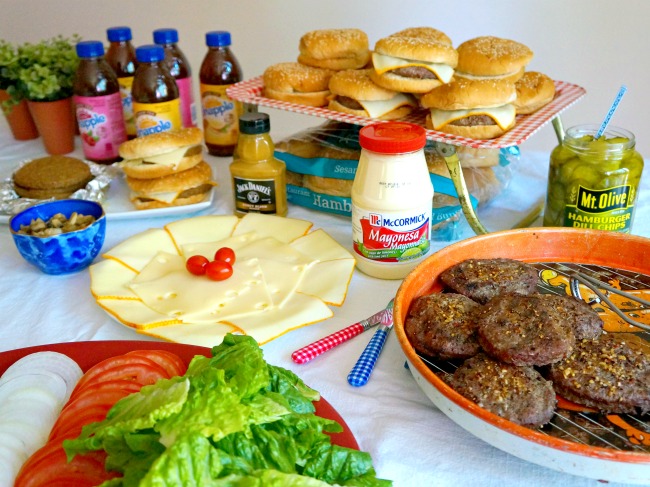 This is a sponsored post in partnership with Smart & Final.
Fourth of July snuck up on us. Before I knew it, it was time to head to Smart & Final and pick up some necessities for our family get-together. I've been very busy, and my go-to idea became a burger bar. I figured the hubster could grill up all the patties (vegetarian and non), then everyone could just load them up to their liking. A side of delicious nachos and veggies would round out their plate with an assortment of tea to choose from as well. In a matter of minutes, our fourth of July menu was ready. So we headed to Smart & Final.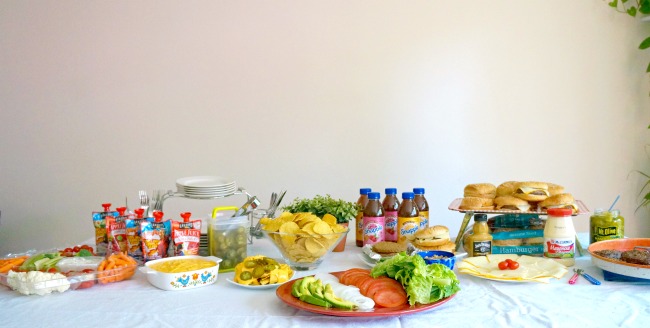 Thankfully, I had already gotten a sneak peak of what Smart & Final was cooking up for the weekend when we stopped by during their annual, "Engagement Day" on July 2nd so shopping was a breeze.
Engagement Day at Smart & Final
Every year, company executives head to a Smart & Final store to support the employees and make sure no one gets overwhelmed. Executives are hustling next to the store employees picking up carts, scanning items, answering questions, etcetera. Even Dave Hirz, CEO of Smart & Final, stocks items in the aisles! With the days before fourth of July being one of their busiest, the company doesn't want their store employees to feel alone.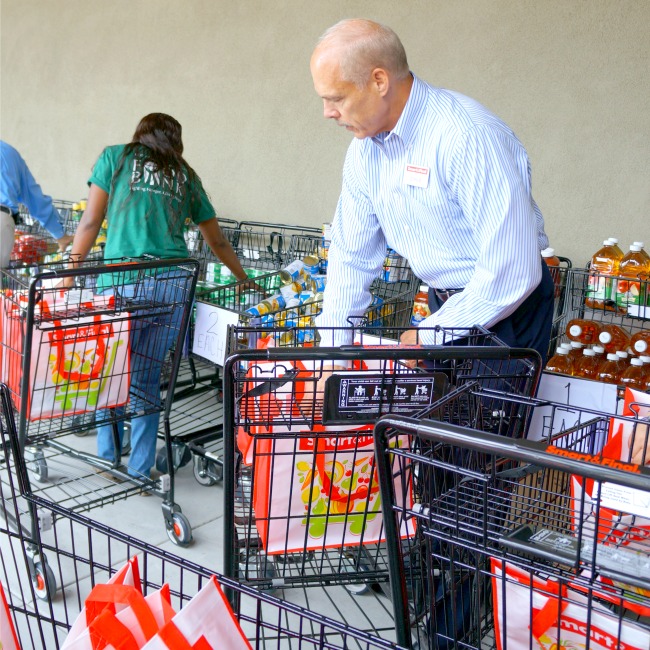 To kick off Engagement Day at its Whittier store, Smart & Final executives filled 100 bags that will make its way to families in Whittier via Feeding America. Each bag, filled with kitchen staples such as beans, rice and juice, was so thoughtfully put together. I love it when companies give back!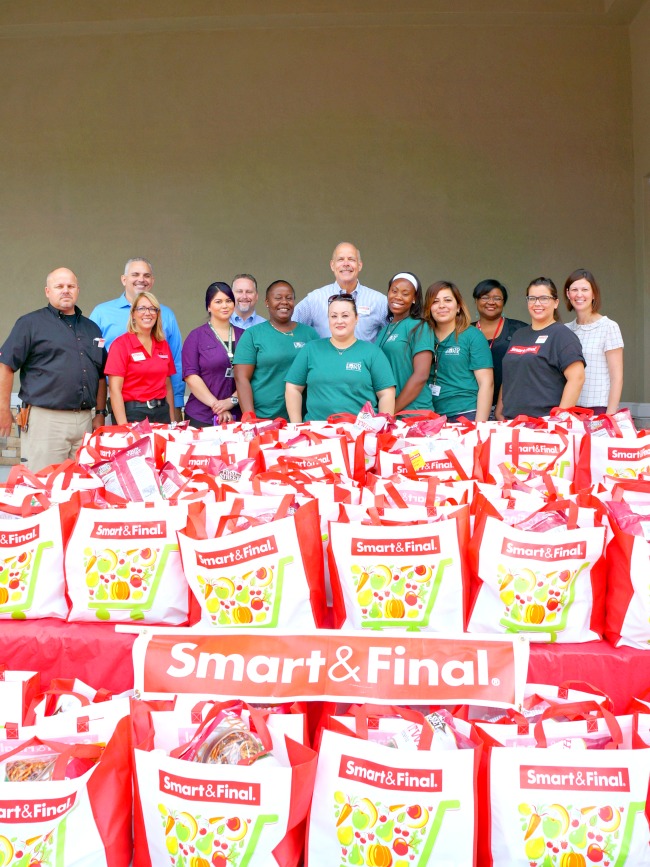 As it turned out, we ended up shopping for our groceries on July 3rd – the busiest day for Smart & Final (think of this as their Black Friday. Call it their Red, White, and Blue Friday). Everyone was on point as we shopped for our burger bar toppings, nachos, drinks and everyday groceries. We found fresh produce, including ingredients for guacamole that we never got a chance to make (but hey – there's always next weekend)!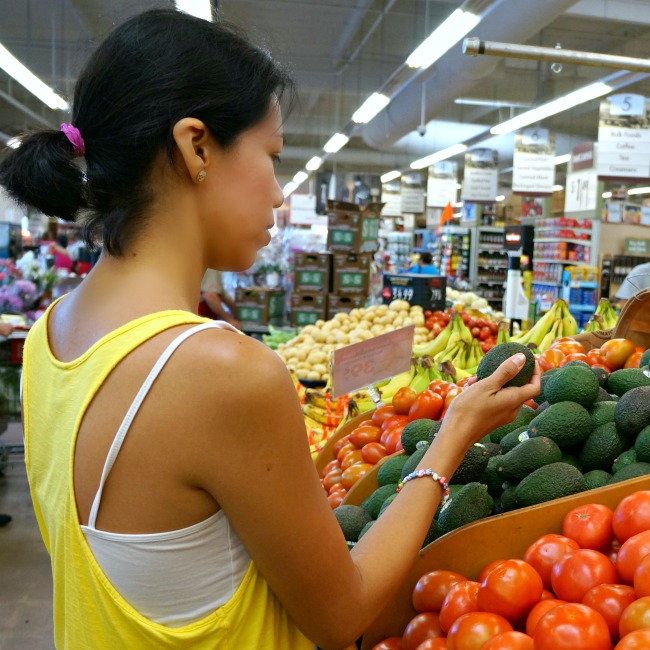 My favorite find was the bulk packs of Gardenburgers in the freezer (right next to the regular hamburgers). We're a family composed of 75% vegetarians and we'll go through the flame grilled burgers in no time.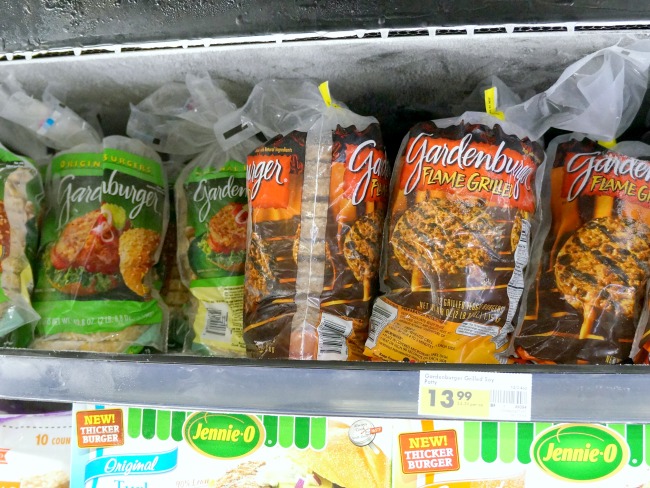 Making a budget-friendly burger bar
Our burger bar had toppings for everyone – but not so much that it overwhelmed our guests or had us slaving over putting everything together. A little sliced tomato, some cheese, sautéed mushrooms… it was super easy to do and a huge hit with everyone, even the kids!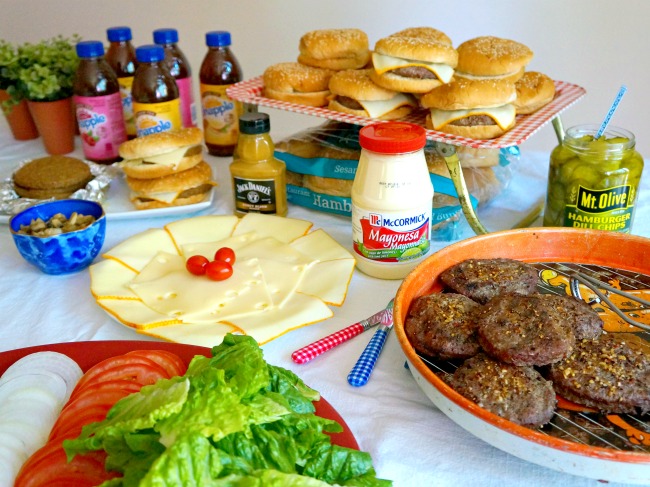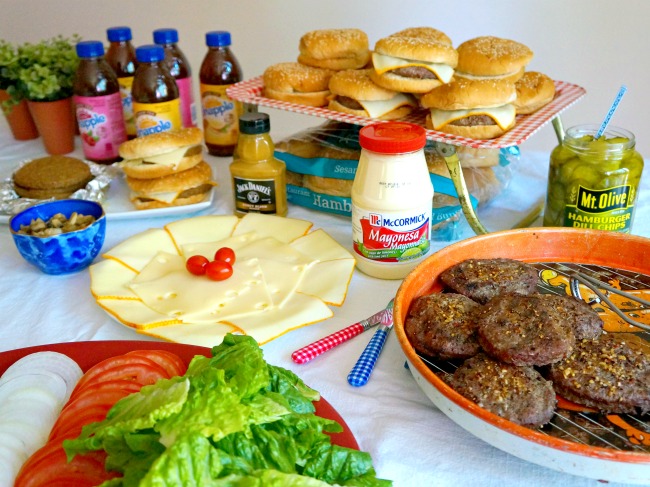 Our hamburger bar toppings consisted of:
[left]
romaine lettuce
tomato
onions
avocado
sauteed mushrooms
Jack Daniel's honey dijon mustard
yellow mustard
[/left][right]
regular mayonnaise
mayonnaise with lemon
dill pickles
jalapeños
swiss cheese
muenster cheese
We had both vegetarian and beef burgers, and they were both served on huge sesame seed buns.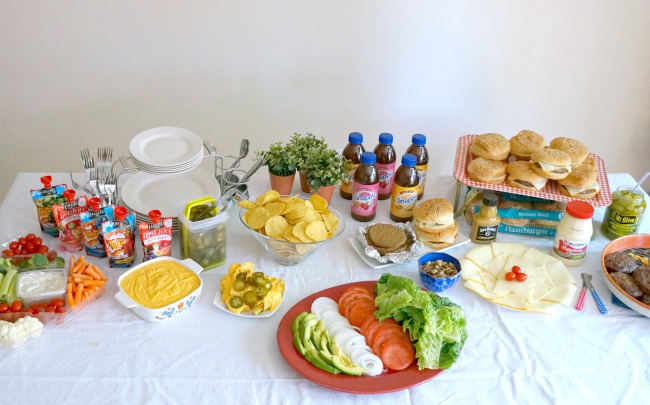 We also offered Snapple tea and Langers 100% juice pouches (the ones with the Disney characters on them) as our beverage options, and nachos.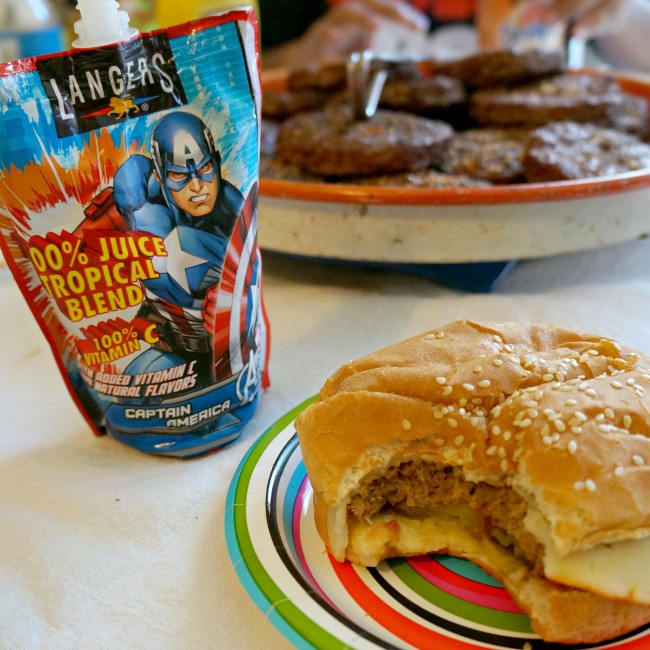 We loved being able to shop for all of our necessities at Smart & Final because it was honestly our one-stop shop for our fourth of July lunch.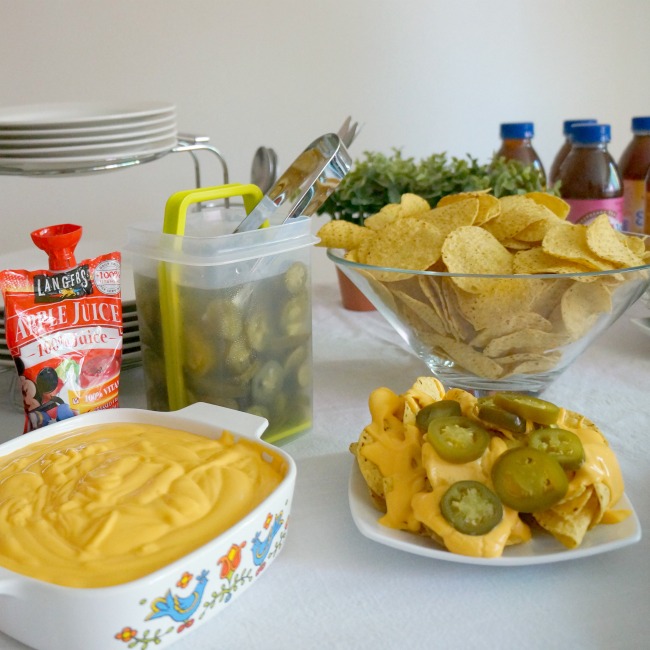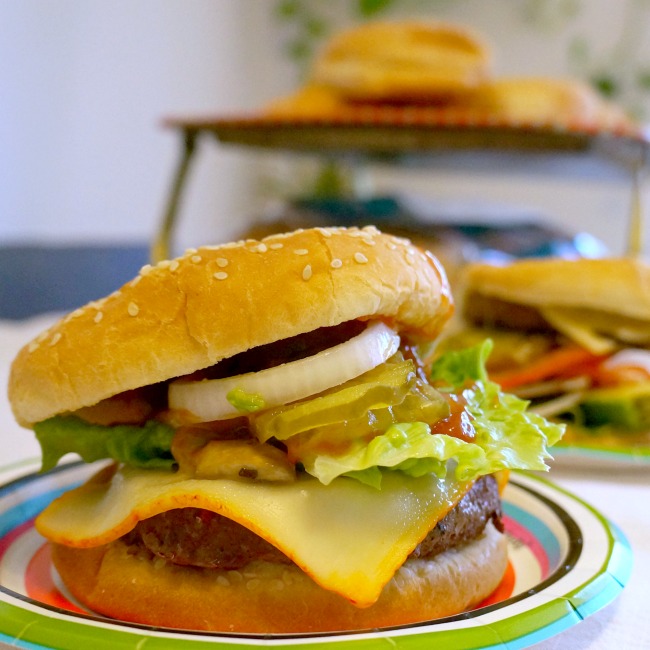 Related post: GET READY FOR THE HOLIDAYS WITH SMART & FINAL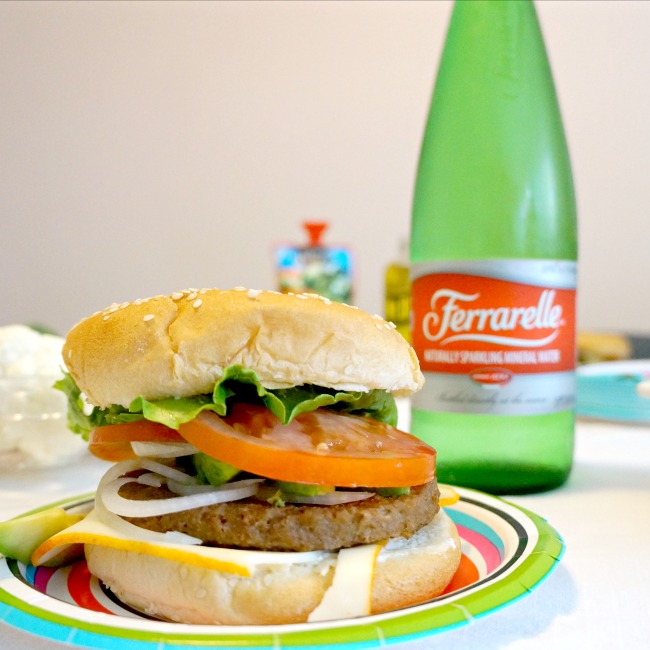 The hubster bought a new brand of hamburgers because most of Smart & Final's advertised specials had basically flown off the shelves. He pumped them up a notch by adding seasoning.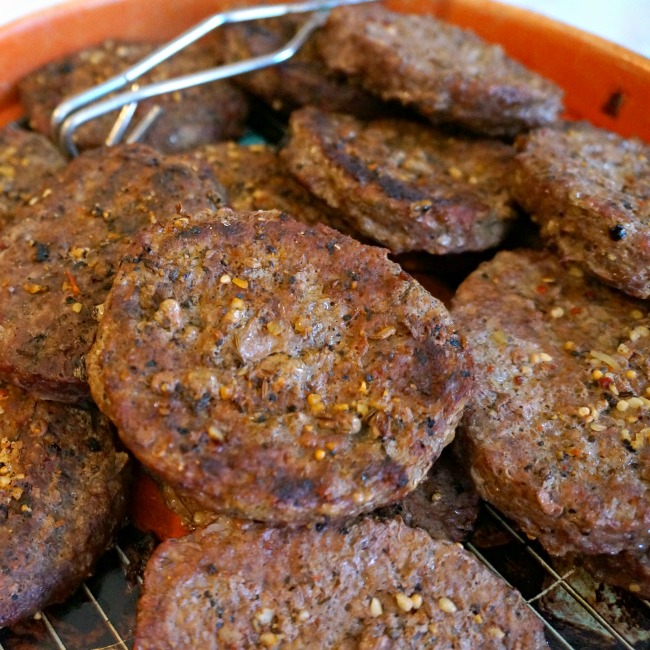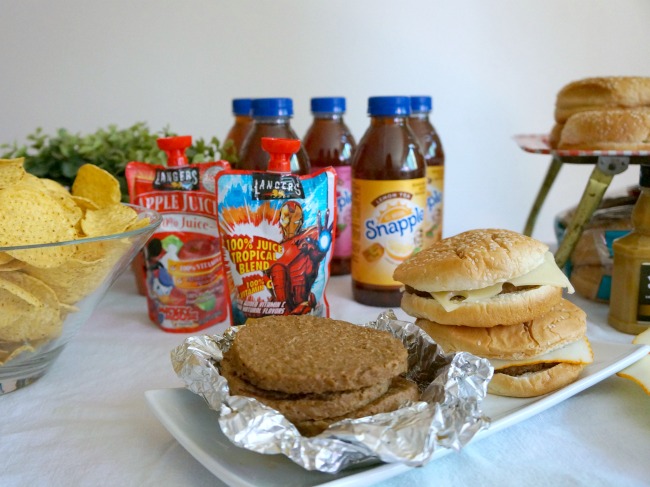 Before leaving the store, we shared our cart contents with our Instagram and Facebook fans (which we hope includes you!) and asked them played a little game we call, "Guess our bill." We asked our followers to leave a comment telling us how much they thought we had spent. The answers surprised us because they knew just how affordable it was to shop at Smart & Final.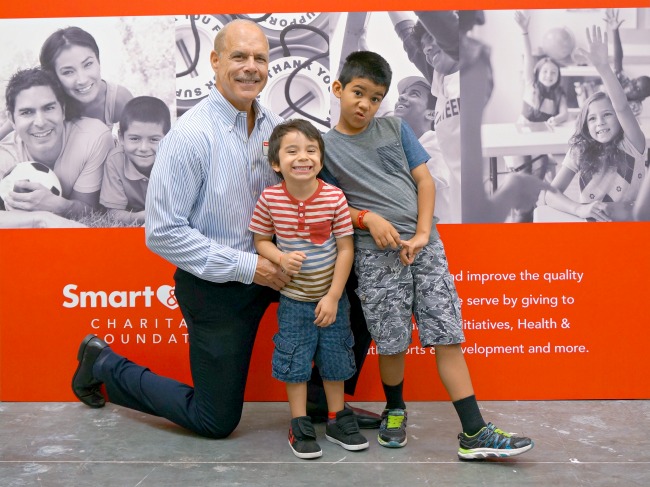 We had a fabulous and hassle free Independence Day. Everyone loved the burger bar, and we were able to entertain la familia with fresh food that was also budget friendly. We invite you to visit Smart & Final before your next gathering, or even for your regular grocery shopping trip. They have great deals, which we quickly discovered when our cart got full of products that weren't specific to our upcoming lunch. Check out the rest of our pictures and visit SmartandFinal.com for coupons, recipes and local circulars.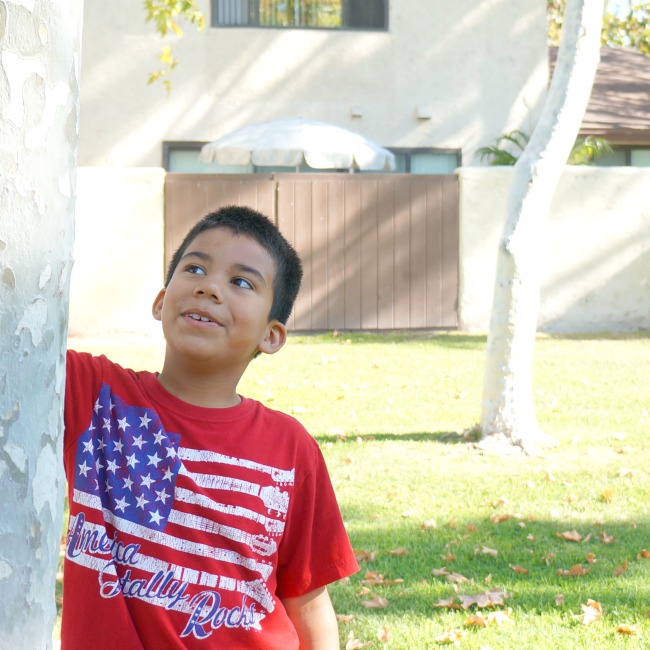 Originally published on July 5, 2015. Last Updated on January 9, 2020 by Pattie Cordova