Holidays
Get ready for the holidays with Smart & Final
I'm not a warehouse card holder. When I need something in large quantities (coffee, anyone?), I head to Smart & Final. It's where I pick up my disposable plates, coffee stirrers, sourdough bread and so much more. In fact, I also pick up my produce there, my coffee and even wine. It has quickly become the perfect one-stop shopping location for the holidays.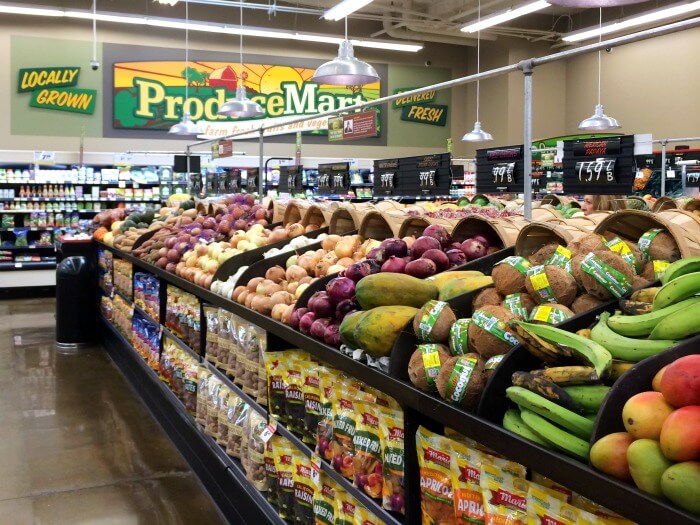 You can find pretty much anything at Smart & Final. Products range from private label items to national brands, from small household sizes to large bulk sizes, and from fresh produce to kitchen supplies. And the best part is, prices are substantially lower than traditional grocery stores, allowing you to save money during the busy holiday season!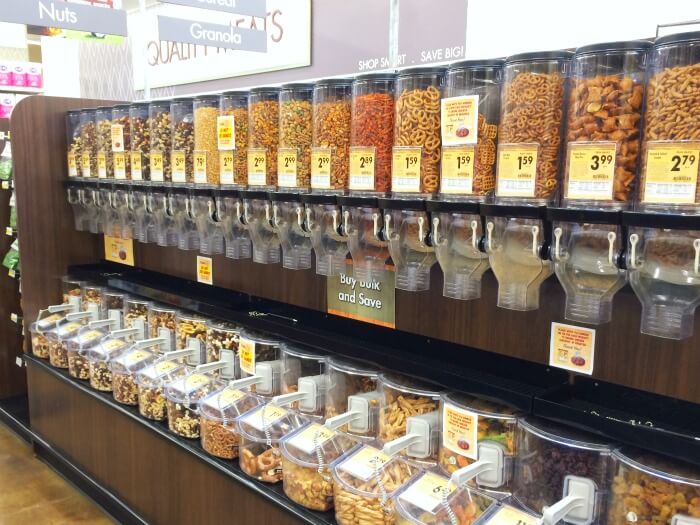 This last week, I saved a ton on coffee – it was on sale for $5.99 a pound! That's at least $4 cheaper than I've seen it elsewhere. I purchased this delicious Jamaican coffee blend that will surely last through Christmas brunch. I'm also going to use it to make this awesome recipe I saved by Chef Jamie Gwen. She used items that one can found at Smart & Final. If you don't have one near you, I'm sure you can substitute similar items to create the perfect drink:
Holiday Café Diablo
1 orange
6 Tradewinds whole cloves
2 teaspoons raw sugar
1 Tradewinds cinnamon stick
4 ounces Cognac
2 ounces Cointreau
2 ounce Curacao
2 cups Ambiance coffee, brewed
Use a vegetable peeler to take two 2-inch strips of the peel from the orange
Combine the cloves, raw sugar, cinnamon stick, Cognac, Cointreau and Curacao in a saucepot. Bring the mixture to a slow simmer, then remove from the heat.
Add the hot coffee to the pot and stir to combine. Ladle the cocktail into warm mugs and garnish with the orange peel strips.
Serves 4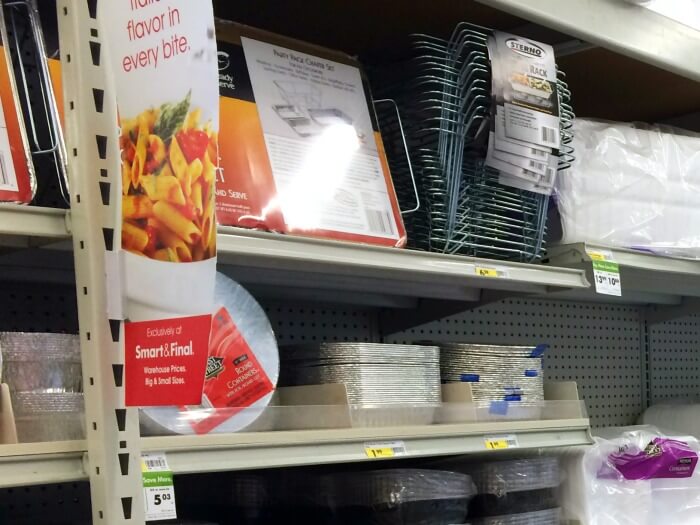 I invite you to visit your local Smart & Final to get everything ready for the upcoming fiestas… and go ahead and take a risk on First Street items, Smart & Final's master private label brand. You'll find that often it's the best deal in the store. And better yet, if has a money-back guarantee. If you don't love it, just bring it back to Smart & Final!
[disclaim]Contributors of LivingMiVidaLoca.com receive products, compensation and/or complimentary/discounted services to facilitate posts. All thoughts and ideas remain the reviewer's own.[/disclaim]
Originally published on December 18, 2014. Last Updated on July 5, 2015 by Pattie Cordova