Halloween Time is in full force over at the Disneyland Resort. I recently had the opportunity to chat with Chef Fernando on this year's seasonal Halloween offerings available only during Halloween Time. We even had the opportunity to lend a hand in making some Mickey Mouse-shaped pumpkin beignets! My favorite part was eating them (as you'll see in the video below). They are so good!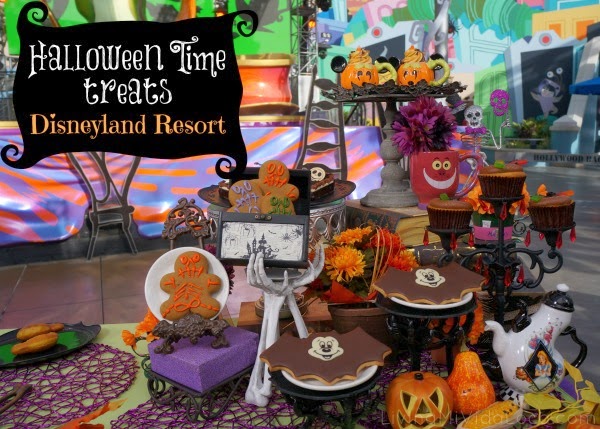 This year, the Disneyland Resort is offering some delicious desserts that will make the Halloween season just a tiny bit sweeter, including some special Jack Skellington chocolate sweets, cupcakes with worms in them, fun cookies in different shapes and some amazing-looking cupcakes.
Special Halloween desserts are available throughout Disneyland and Disney California Adventure. Some of these treats are only offered in select locations. If you have your heart set on a particular treat, check out the Disney Parks Blog website and search for your dessert. It will give you a location where it can be found. Of course, you can always ask a park associate while you're visiting during Halloween Time as well.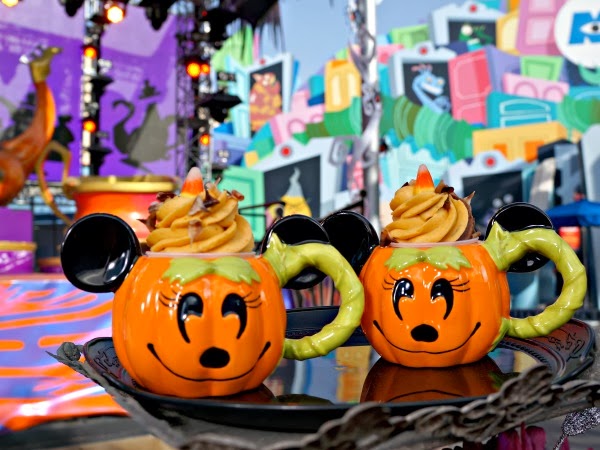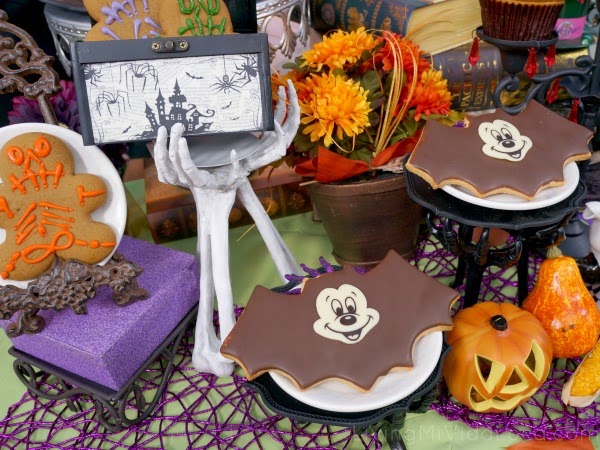 See more desserts and get a glimpse at how Mickey-shaped pumpkin beignets are made on the video below. For the full beignets recipe, see below. Recipe courtesy of Disney Parks Blog.
VIDEO: Halloween Time Treats at Disneyland Resort and Pumpkin Beignets recipe
Mickey-shaped Pumpkin Beignets Recipe
Makes 25 beignets
Available at New Orleans Square and Mint Julep Bar at Disneyland Park
1/2 cup plus 2 tablespoons pumpkin purée
1/4 cup sugar
1/4 cup plus 1 tablespoon heavy cream
1/4 cup warm water
3 large eggs
2 tablespoons vegetable shortening
2 teaspoons pumpkin extract (optional)
3/4 teaspoon ground cinnamon
1/2 teaspoon ground ginger
1/4 teaspoon ground cloves
Pinch salt
4 cups all-purpose flour
1/2 tablespoon dry instant yeast
Vegetable oil, for frying
Powdered sugar, for coating
Combine pumpkin purée, sugar, cream, water, eggs, shortening, pumpkin extract, cinnamon, ginger, cloves and salt in the bowl of a stand mixer fitted with the whisk attachment. Whisk to combine. Add flour and yeast, stirring by hand to combine.
Mix dough with the dough hook attachment until it forms a ball around the hook; the dough may be a little sticky.
With floured hands, remove dough from hook and roll into a ball. Place dough in a clean bowl. Cover tightly with plastic wrap and refrigerate overnight.
Roll dough on a well-floured surface to 1/3-inch thickness. Cut into 25 squares. Cover with a clean dishtowel and set aside in a warm, draft-free area for 45 minutes.
Line a plate with paper towels; set aside.
Pour vegetable oil into a deep pot to a depth of 3 inches. Heat oil to 350°F.
Working in 2 or 3 batches, carefully drop dough into oil. Cook, turning frequently with a long-handled slotted spoon, until puffed and golden, about 3 minutes.
Remove beignets with a slotted spoon and transfer to the plate lined with paper towels. Lightly tent with foil to keep warm while remaining beignets cook.
Generously sprinkle powdered sugar on top of warm beignets; serve warm.
Serve with Vanilla Bean Crème Anglaise.
For more information on Halloween Time at the Disneyland Resort, visit here: https://disneyland.disney.go.com/events-tours/halloween-time-at-the-disneyland-resort/.
[disclaim]This is not a sponsored post. We received exclusive access to behind-the-scenes content as members of the press. All thoughts and opinions remain our own.[/disclaim]
Originally published on October 11, 2013. Last Updated on September 6, 2015 by Pattie Cordova