Buñuelos are hands-down my favorite dessert. Every year, we are fortunate enough for my mom to make them for New Year's Day and Christmas. During the year, we are left to our own devices and so we make them the easy way – by deep frying flour tortillas and dusting them with cinnamon and sugar. However, I was recently introduced to a fun new way of making bite-sized buñuelos by Disneyland Resort's very own chef, Chef Juan.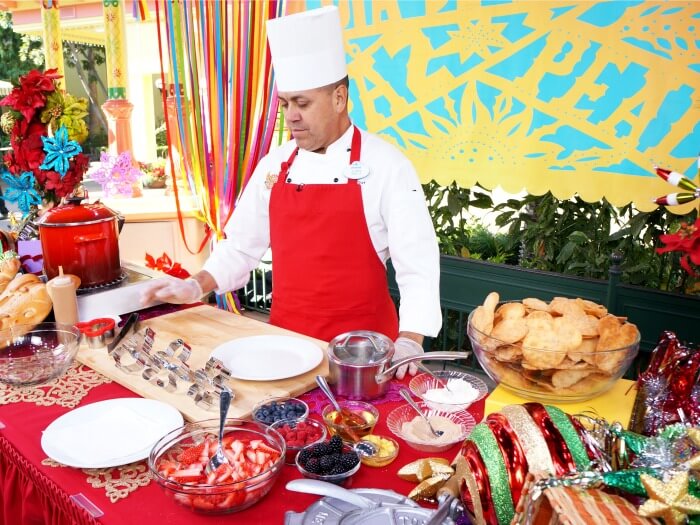 Chef Juan walked me through an easy way of making buñuelos using cookie cutters! He stacked about three regular-sized flour tortillas and using a Mickey Mouse cookie cutter, cut through all three tortillas.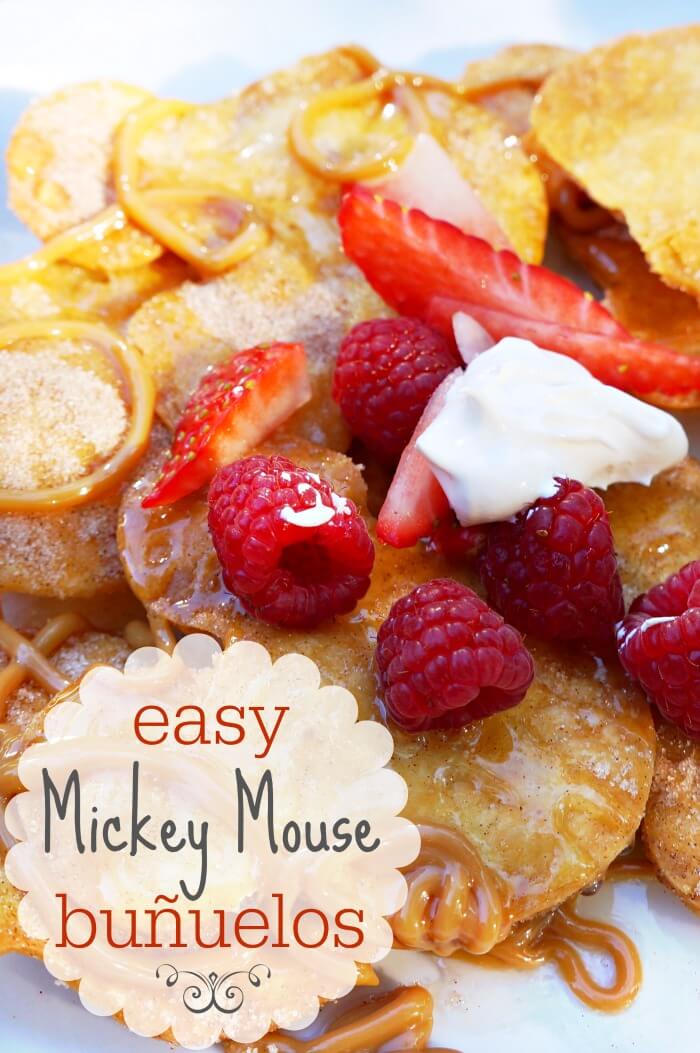 He then placed them inside a pot of hot canola oil (he said we could also use corn oil) and left them in there for two minutes. Then, flipped them over for another two minutes. Chef Juan then took them out, dusted them with cinnamon and sugar and then took it even further with a little twist – toppings!
He had an array of toppings set out including blueberries, strawberries, raspberries, maple syrup, pineapple, blackberries, cooked apples with cinnamon and whipped cream. It's such a genius way of taking this classic dessert dish and making it cute, customizable and even party-friendly! Can you imagine setting out a bowl of little Mickey Mouse buñuelos for your guests and having them assemble their own dessert? Too cute!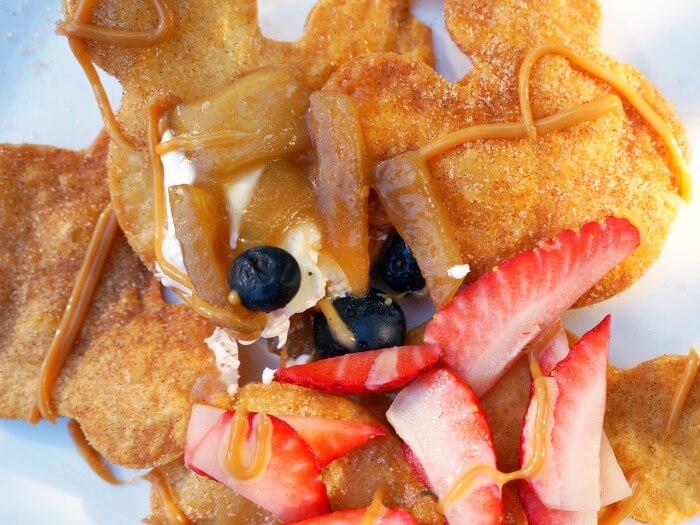 If you want the real deal, from scratch, you can see how my mom makes them in this post and in this video. If you want the quick version (the one I use), check out the video below.
Visit Disneyland Resort and enjoy ¡Viva Navidad! November 13th through January 6th. For more info, visit DisneylandNews.com.
Originally published on January 3, 2015. Last Updated on January 3, 2015 by Pattie Cordova