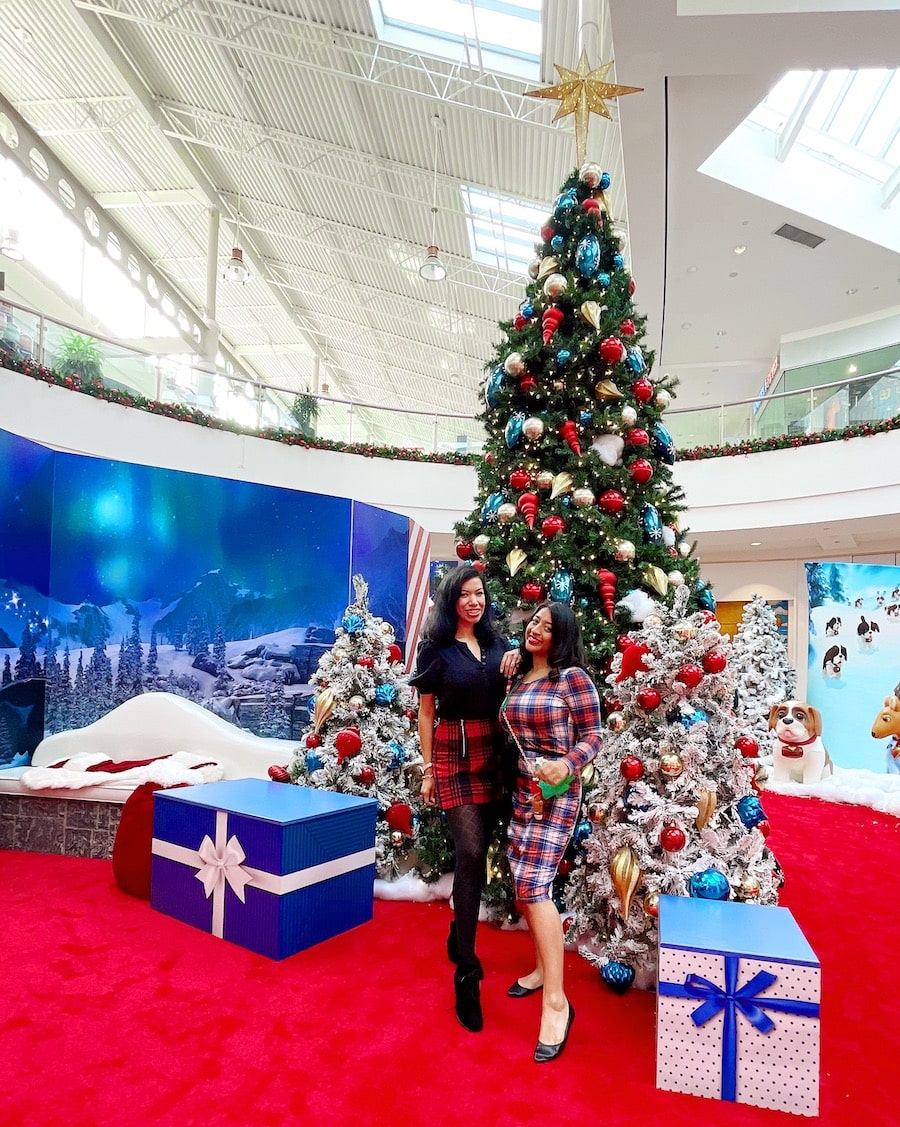 Holidays
MainPlace Mall holiday hours and "Elf on the Shelf" Christmas
MainPlace Mall holiday hours and "Elf on the Shelf" Christmas
MainPlace Mall holiday hours are just around the corner, and you know what that means – photos with Santa!
MainPlace Mall knows there's no better way to capture the spirit of Christmas than through cherished traditions. In recent years, one tradition that has taken the world by storm is the "Elf on the Shelf."
These mischievous little elves have become an integral part of many families' holiday celebrations, bringing joy, laughter, and a touch of magic to homes around the globe.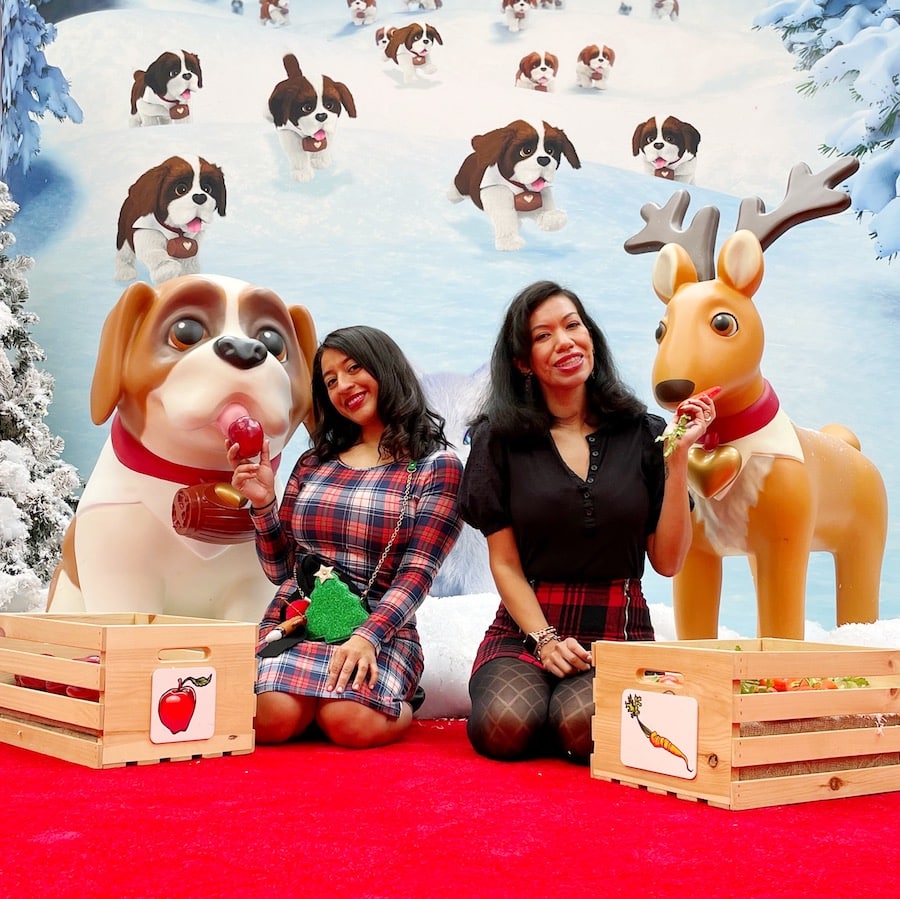 MainPlace Mall, a bustling shopping center known for its festive spirit, has taken this enchanting tradition to the next level by offering families the opportunity to snap pictures of their Elf on the Shelf with Santa himself.
The journey to see Santa has just become as much fun as the visit itself!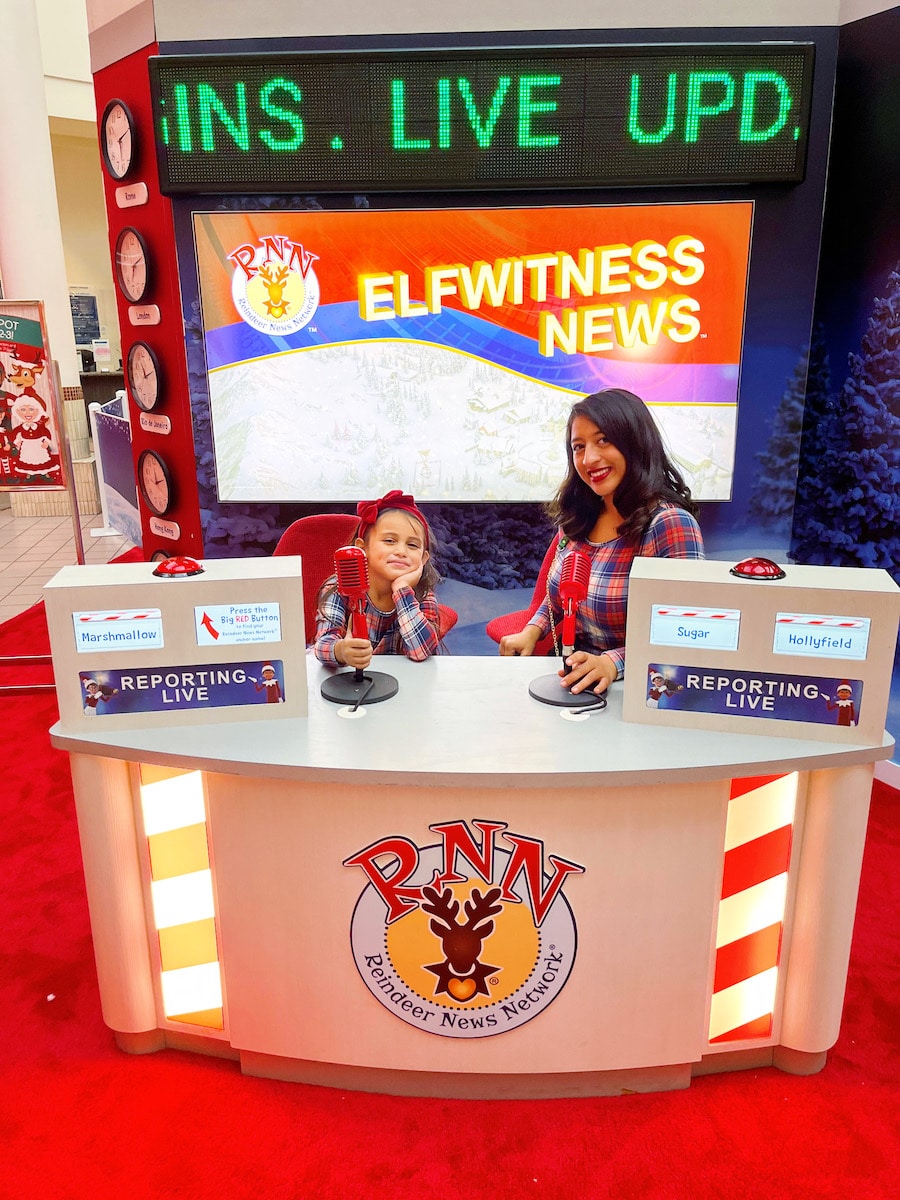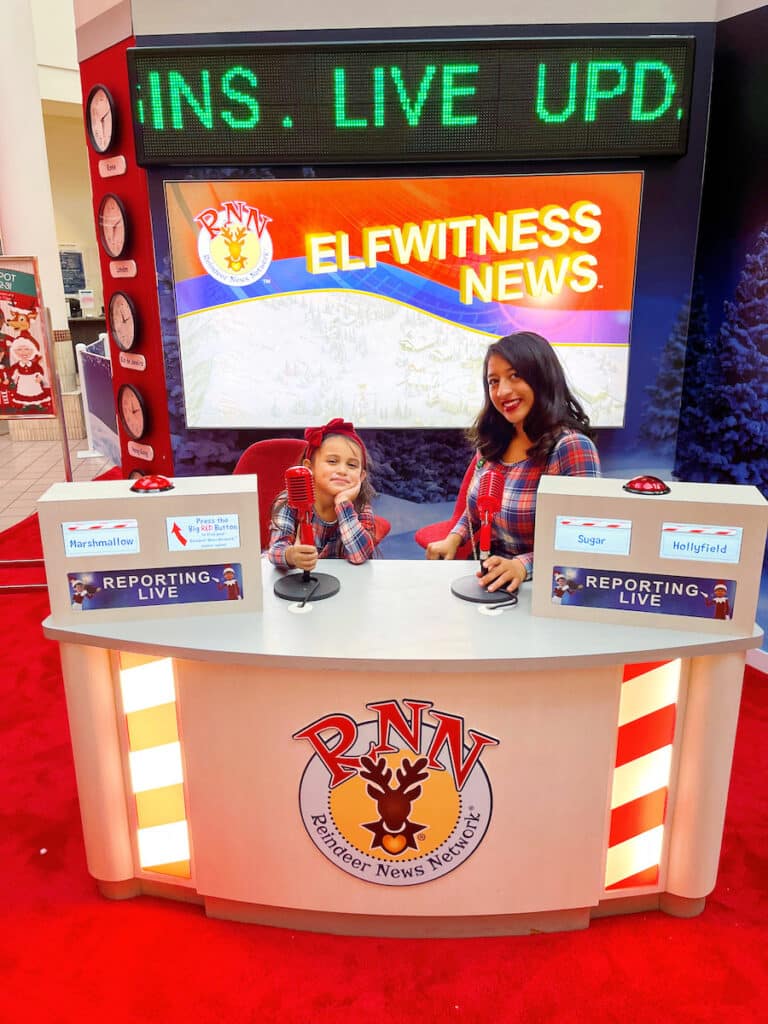 Elf on the Shelf Photos with Santa: A Unique Experience
Visiting MainPlace Mall for Elf on the Shelf photos with Santa is an experience like no other. Families can bring their Elf on the Shelf dolls and create lasting memories by having them pose alongside the jolly old man in the red suit. It's a chance for children to see their elf and Santa Claus together, and parents often find it heartwarming to capture these magical moments on camera.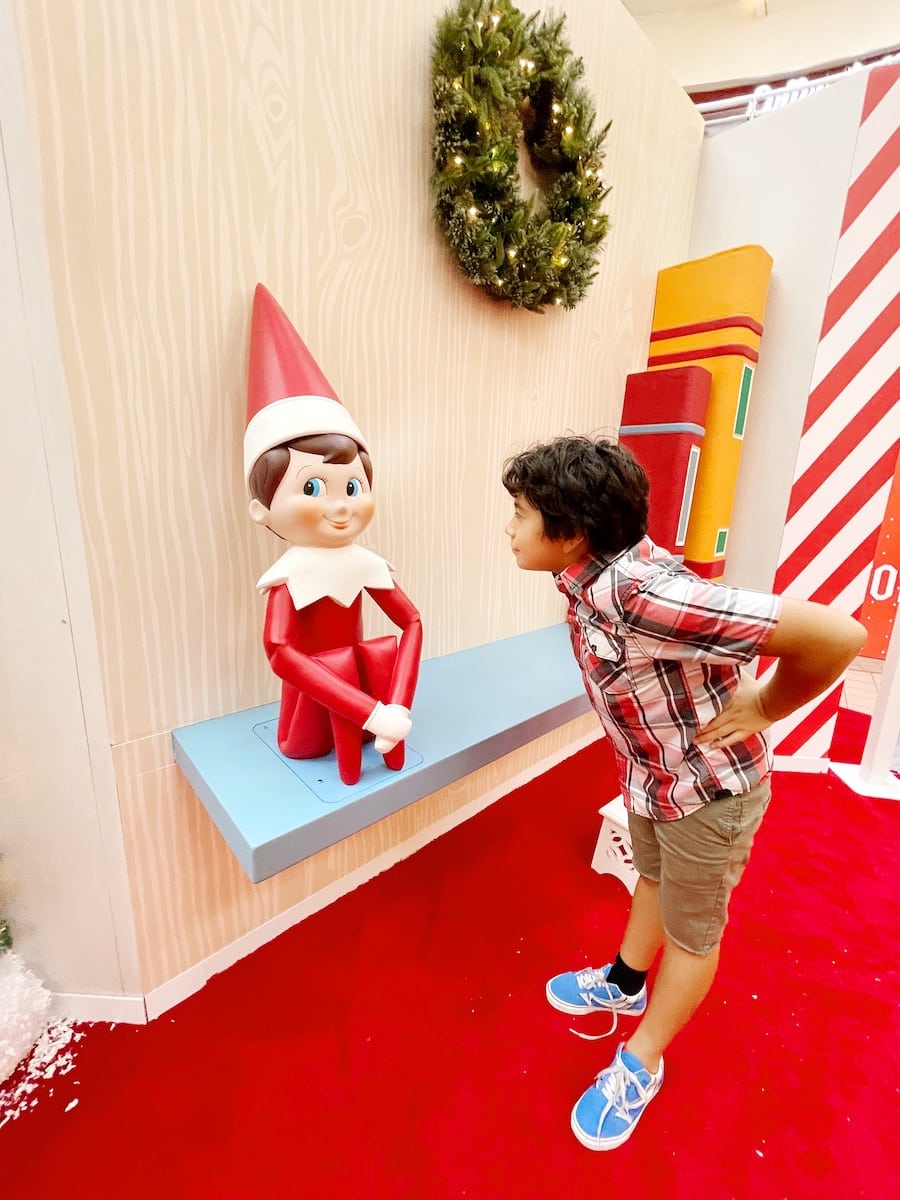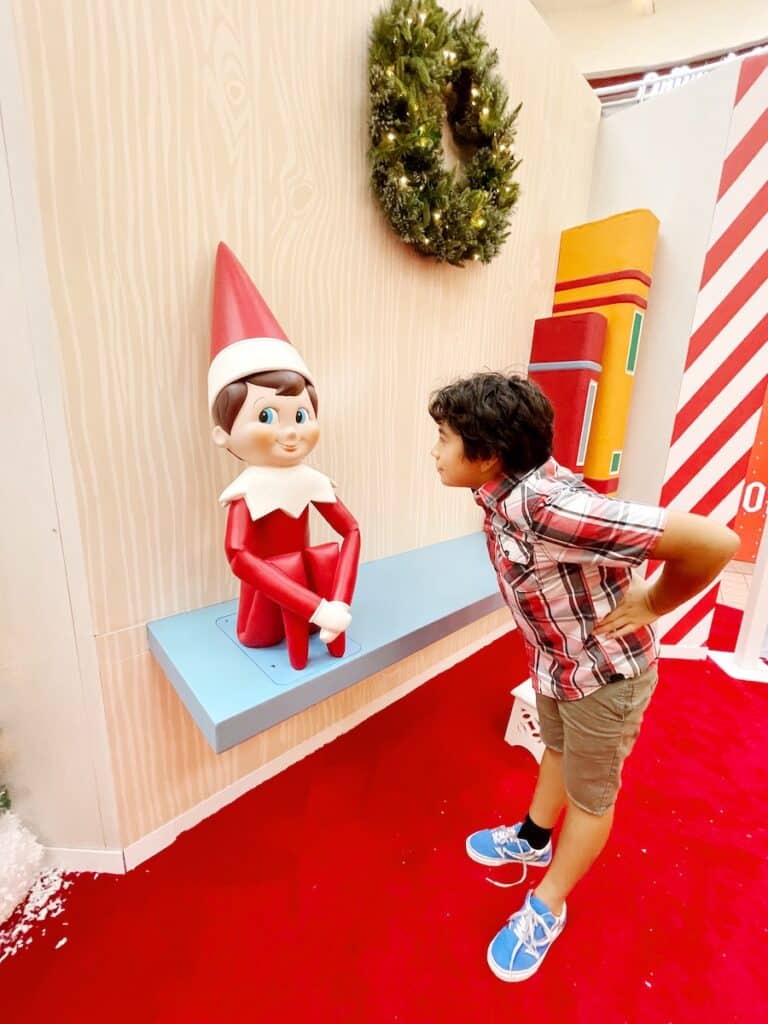 Guests are welcomed to walk through the scenery without having to purchase Santa photos. We recommend going early so you can take your time taking your pictures without feeling rushed.
Don't forget to get pictures around the perimeter of the set-up.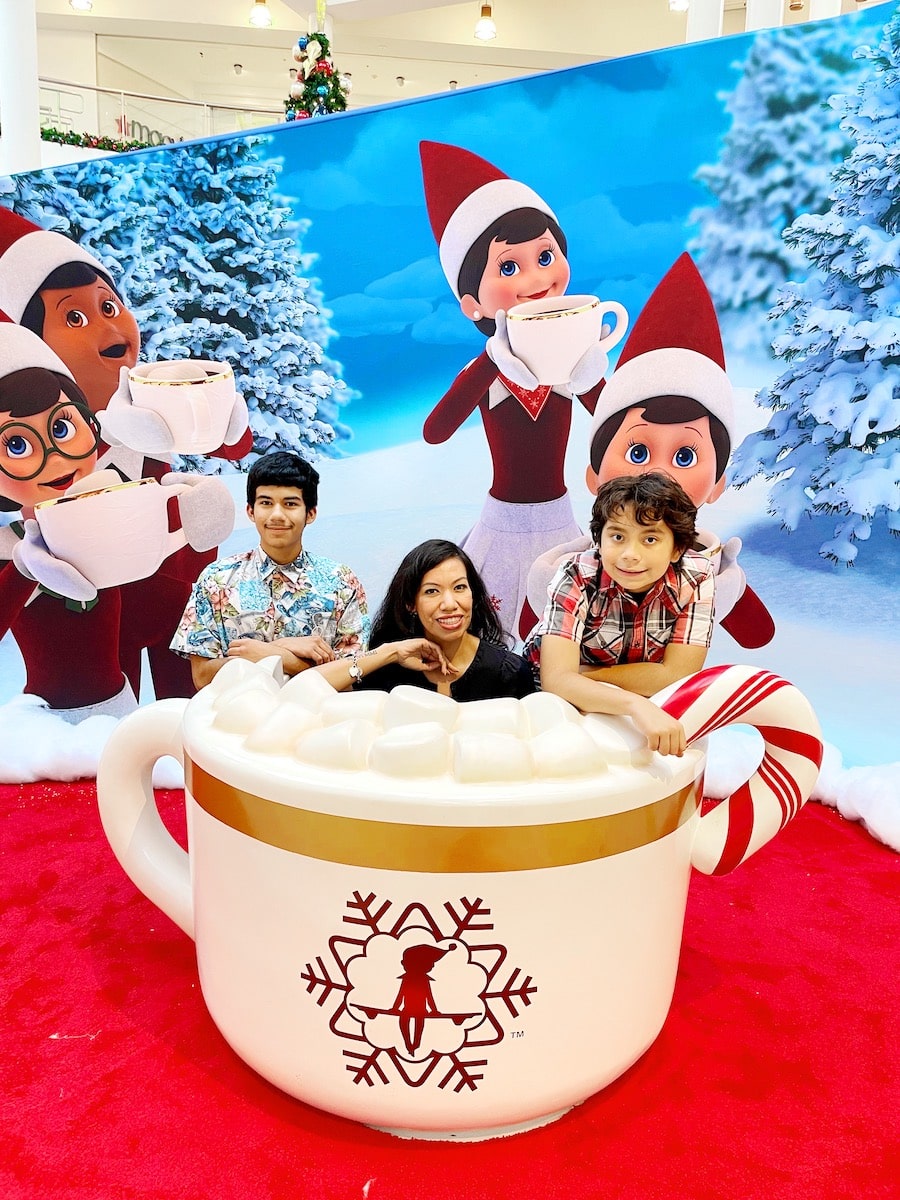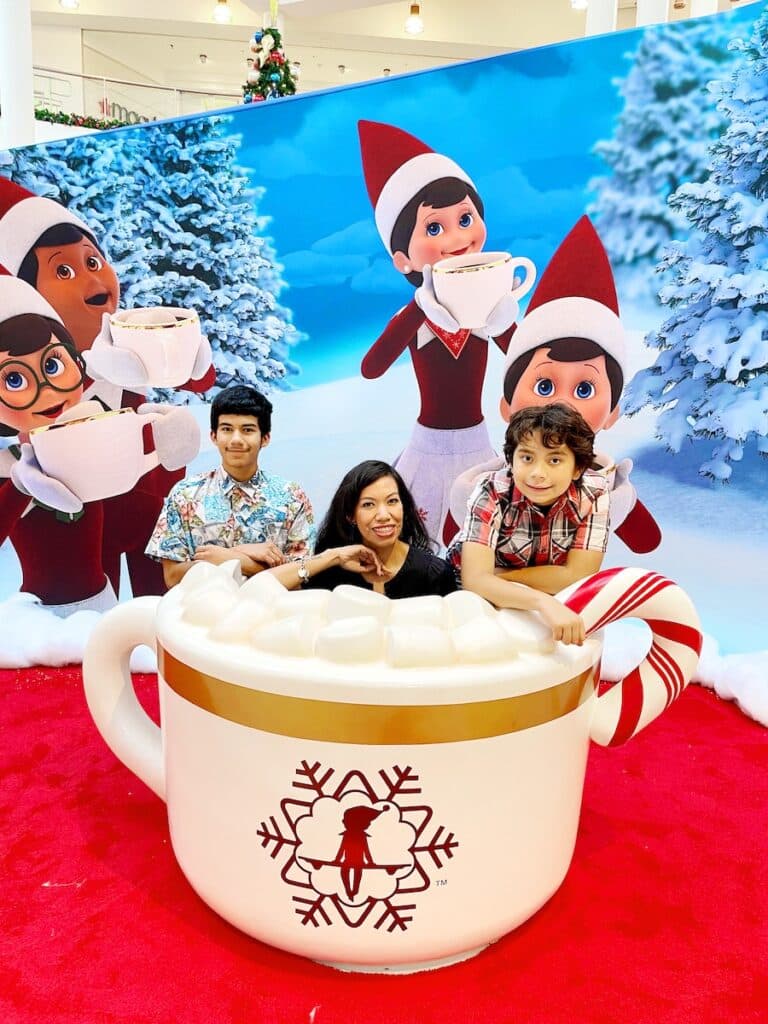 Tips for a Memorable Elf on the Shelf Photo Session
Plan Ahead: Schedule your visit to MainPlace Mall with your Elf on the Shelf for the photo session. Ensure you have all necessary accessories, like Santa hats for your elf, to make the moment extra special.
Be Creative: Encourage your children to think of fun and creative poses for their elf and Santa. This can be a great way to engage their imagination and make the experience more memorable.
Dress the Part: Dress your family in festive holiday outfits to make the photos even more magical. Coordinate colors and themes for an extra touch of holiday spirit.
Patience and Positivity: Keep in mind that children might be a little nervous or shy when meeting Santa. Ensure a positive and patient atmosphere to help them feel comfortable during the photo session.
Start the excitement at home: Book reservations in advance to receive one free personalized phone call from Santa before your visit.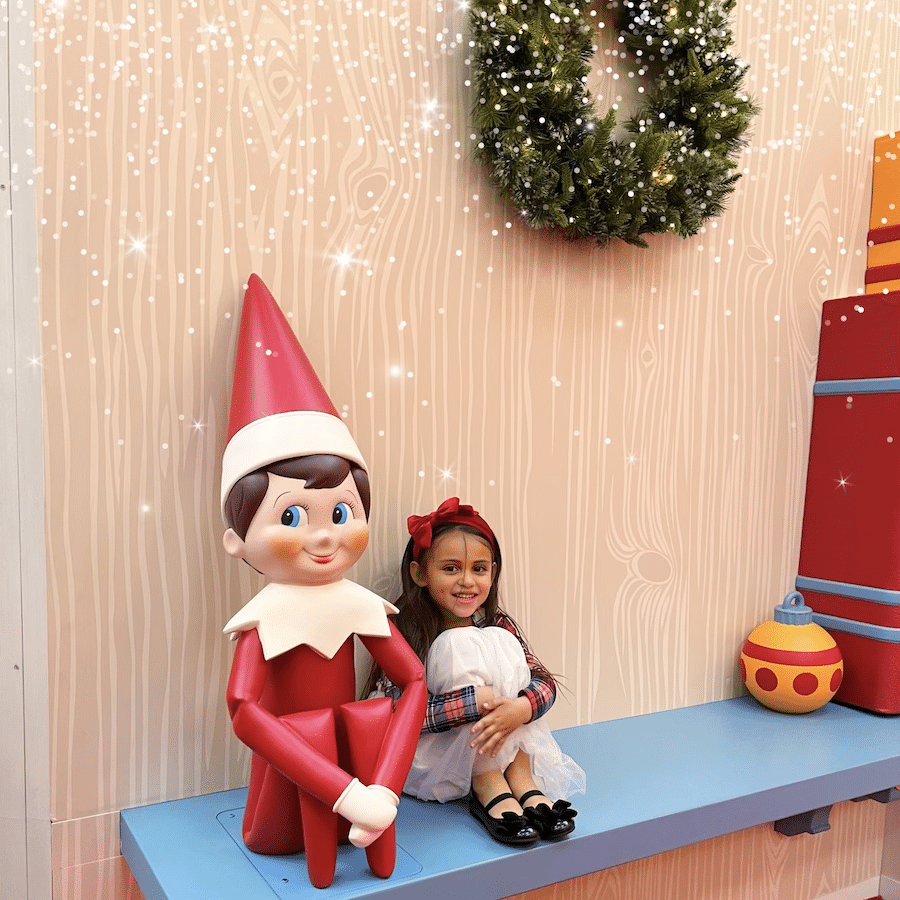 SANTA'S ARRIVAL (FREE EVENT)
Friday, November 17th
6 p.m. to 8 p.m. 
The event features a party-like atmosphere with carolers singing holiday favorites, free gingerbread cookies, and three kids crafts where children can decorate a wooden bakery board, create an elf-themed craft, and color elf-themed coloring sheets.
Children attending the event will receive a free bakery hat and apron. Cookies, craft supplies and giveaways are while supplies last.
Santa will arrive earlier in the day (at 11 a.m.) and can be found in his seat in the center's elaborate "The Elf on the Shelf: Santa's Magical Photo Adventure" home located in Macy's Court where he will hear children's wish lists and take professional keepsake photos with children and their families throughout the day.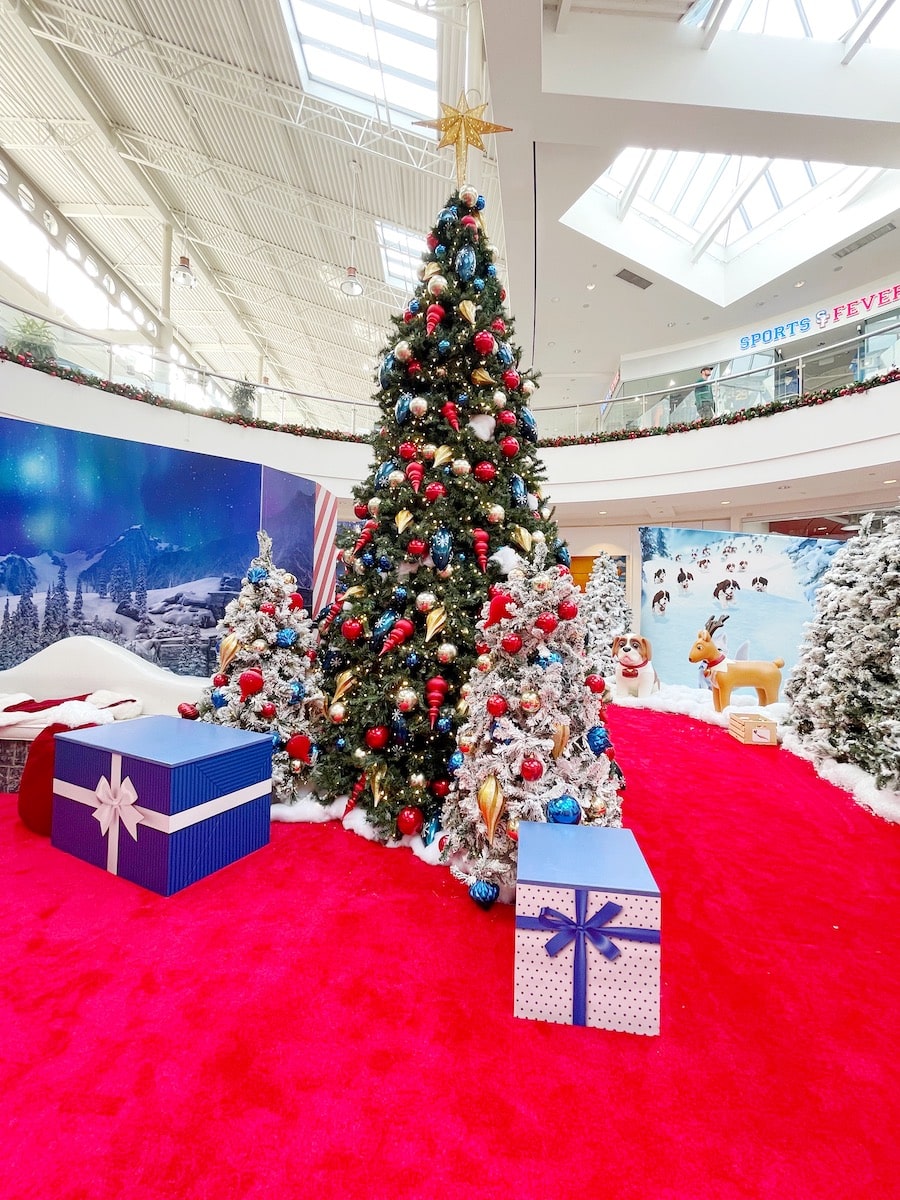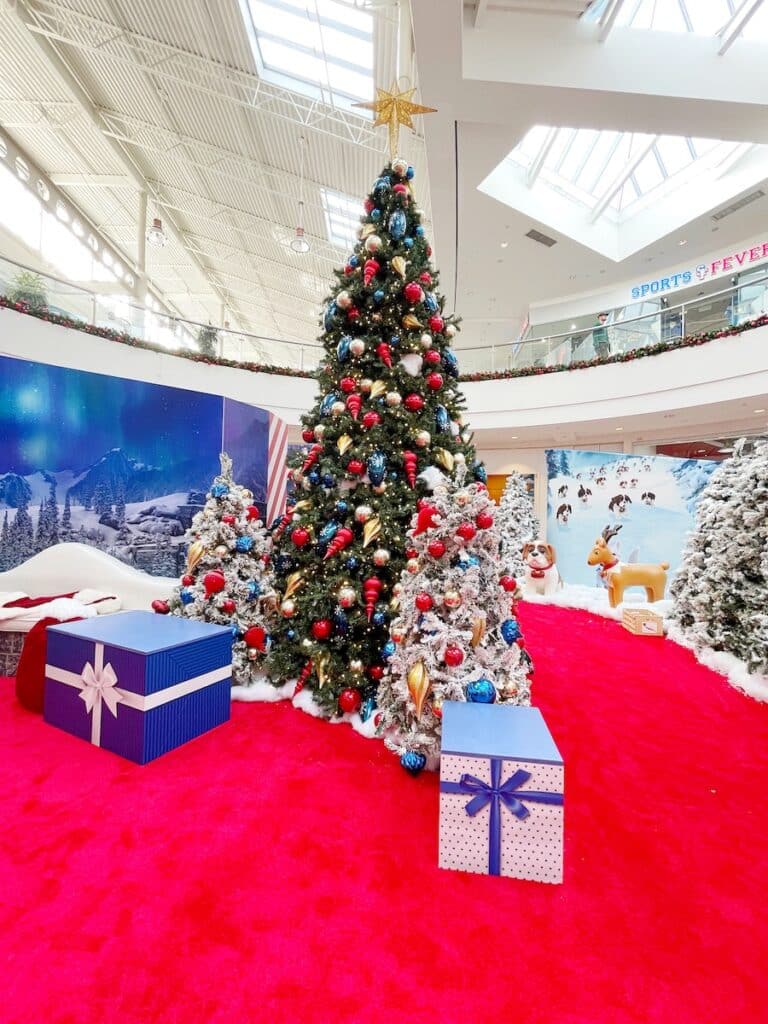 SANTA HOURS
Monday through Friday 11am-7pm (break 3pm – 4pm)
Saturdays 10am – 8pm (breaks 2pm – 3pm, 5pm-5:30pm)
Sunday 11am-6pm (breaks 2pm – 3pm, 5pm-5:30pm)
Christmas Eve 9am-4pm (break 1-2pm)
CLOSED Thanksgiving
Click here to view full calendar.
*Times are subject to change. Santa takes milk and cookie breaks as needed.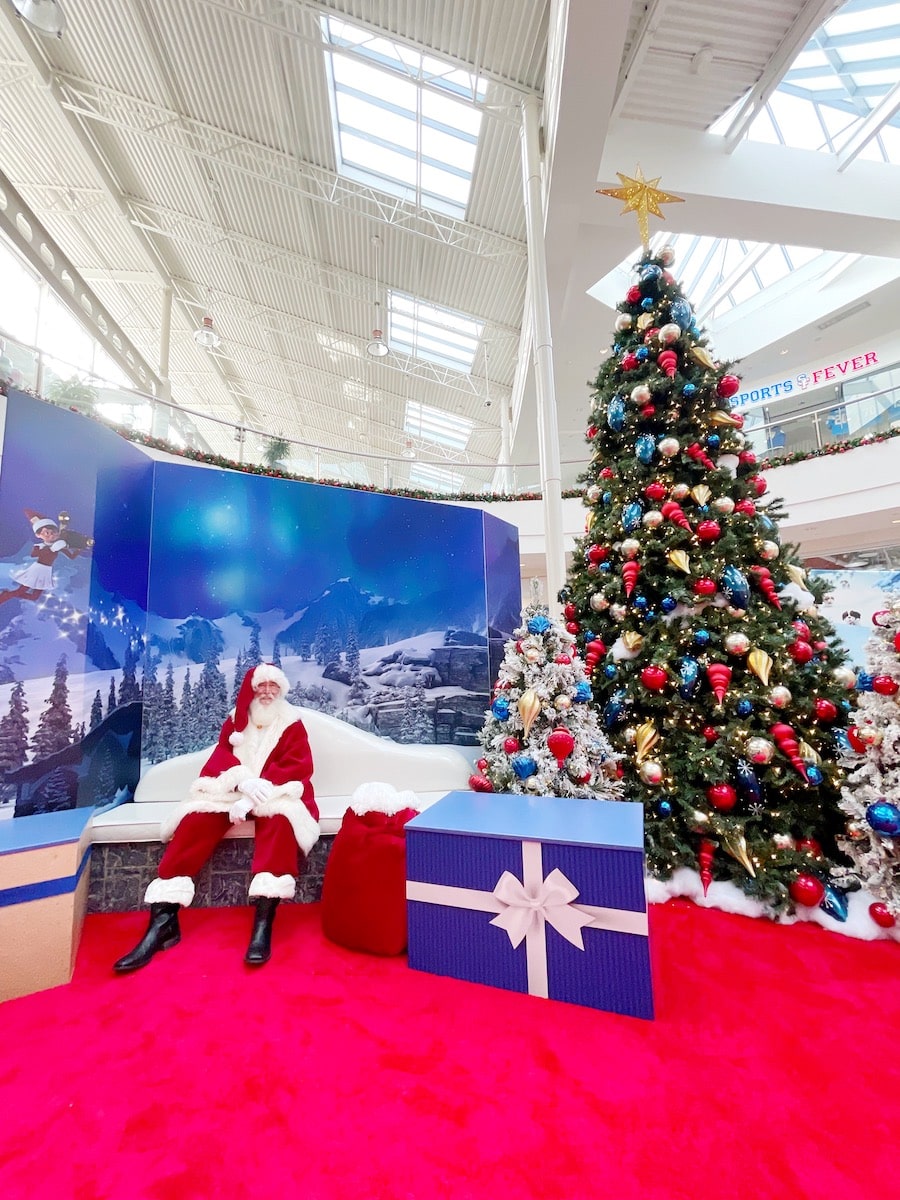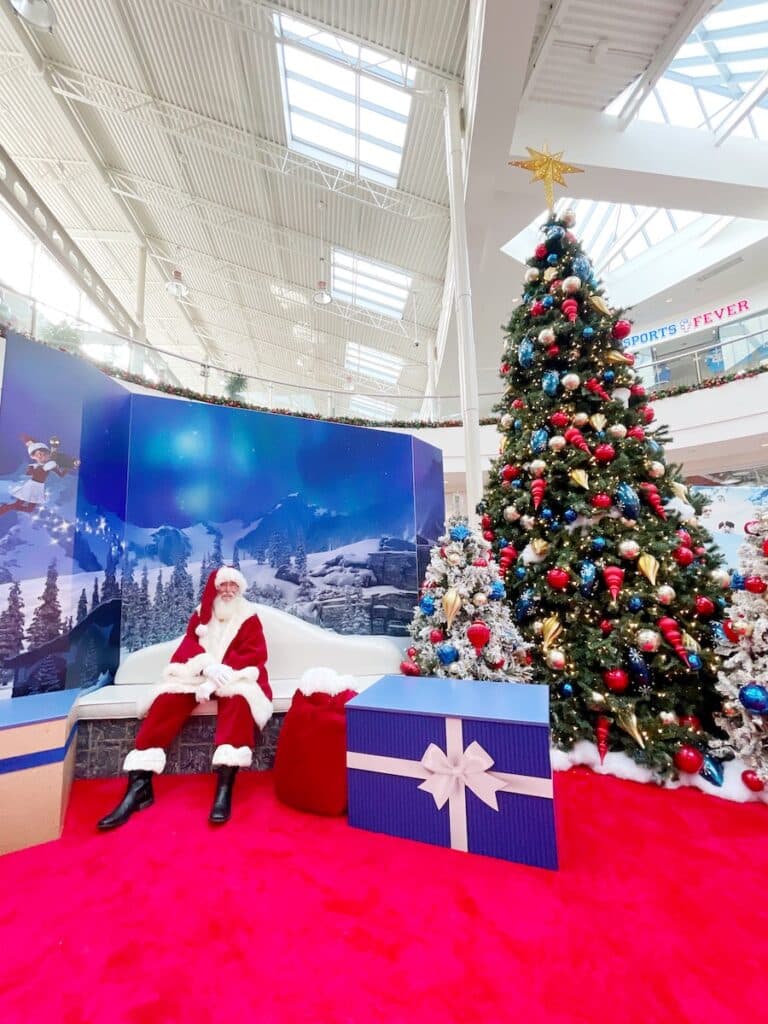 SANTA PHOTO PRICING
Photo packages start at $39.99.
SANTA PHOTO COUPONS
$5 OFF Package A for MyPerks members. Show coupon under "OFFERS" on the free MyPerks App at the cash register. Valid until 12/17/23.
$5 OFF Package A for active & retired military. Must show Military ID at the cash register.
IMPORTANT DATES
Please visit ShopMainPlaceMall.com to register for a visit and purchase a photo package.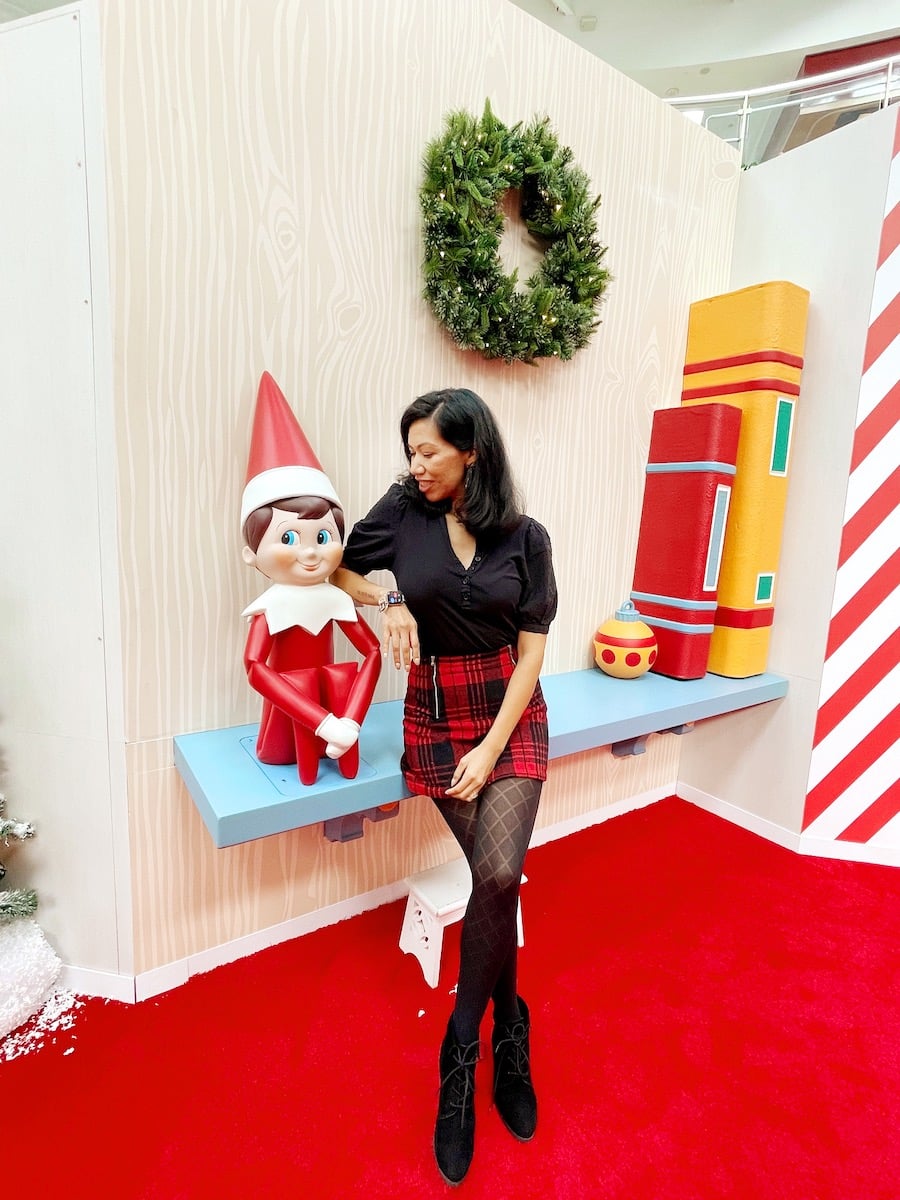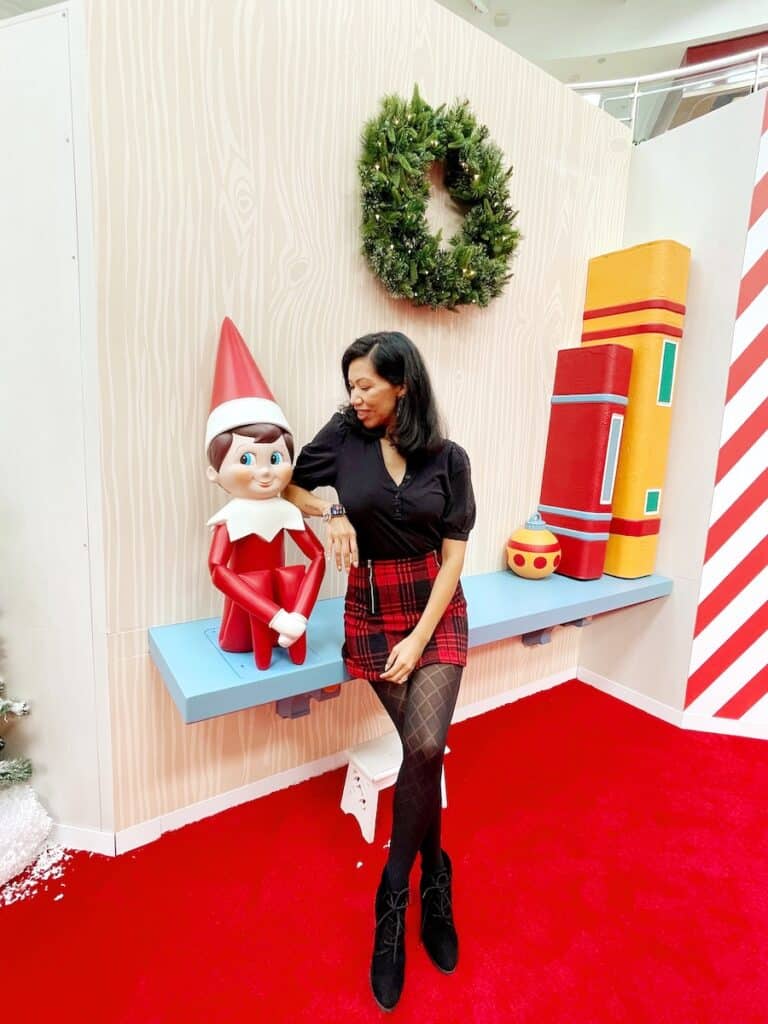 The Magic of Elf on the Shelf
Elf on the Shelf, a relatively recent holiday tradition, has captured the hearts of children and adults alike. The idea is simple but enchanting: a small elf doll, sent by Santa Claus to keep an eye on children's behavior during the Christmas season, comes to life every night and engages in all sorts of whimsical and mischievous activities.
Each morning, children wake up to find the elf in a different location, causing giggles and excitement.
The tradition not only encourages good behavior but also sparks the imagination and brings a sense of wonder to the holiday season.
If you're looking to add a touch of enchantment to your holiday season, consider visiting MainPlace Mall for Elf on the Shelf photos with Santa. It's a festive and heartwarming experience that truly captures the spirit of the season and makes for treasured memories that last a lifetime.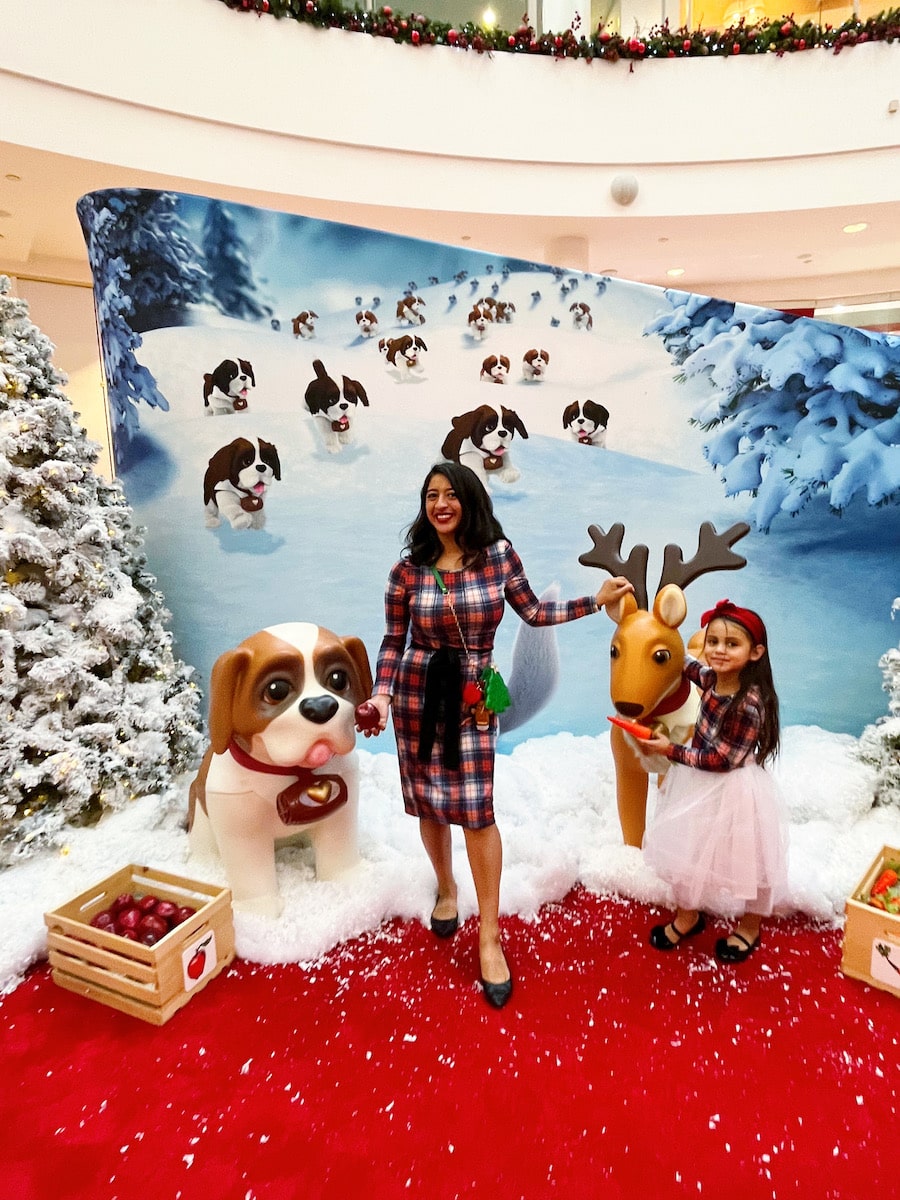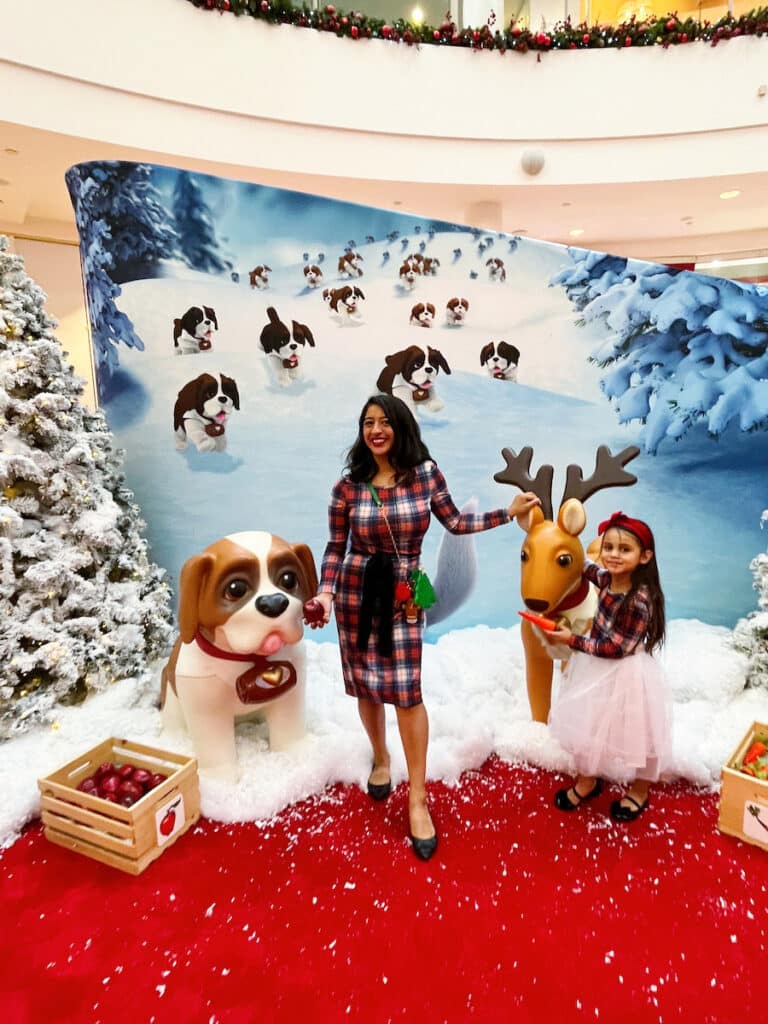 MAINPLACE MALL HOLIDAY HOURS
Holiday hours of operation:
– Monday 11:00AM-8:00PM
– Tuesday 11:00AM-8:00PM
– Wednesday 11:00AM-8:00PM
– Thursday 11:00AM-8:00PM
– Friday 10:00AM-9:00PM
– Saturday 10:00AM-9:00PM
– Sunday 11:00AM-7:00PM
Contact your favorite MainPlace Mall stores for specific holiday sale hours.
We're so happy that MainPlace Mall brought back its "Elf on the Shelf" Christmas setup. In previous years, they've done "A Christmas Story" and "The Polar Express".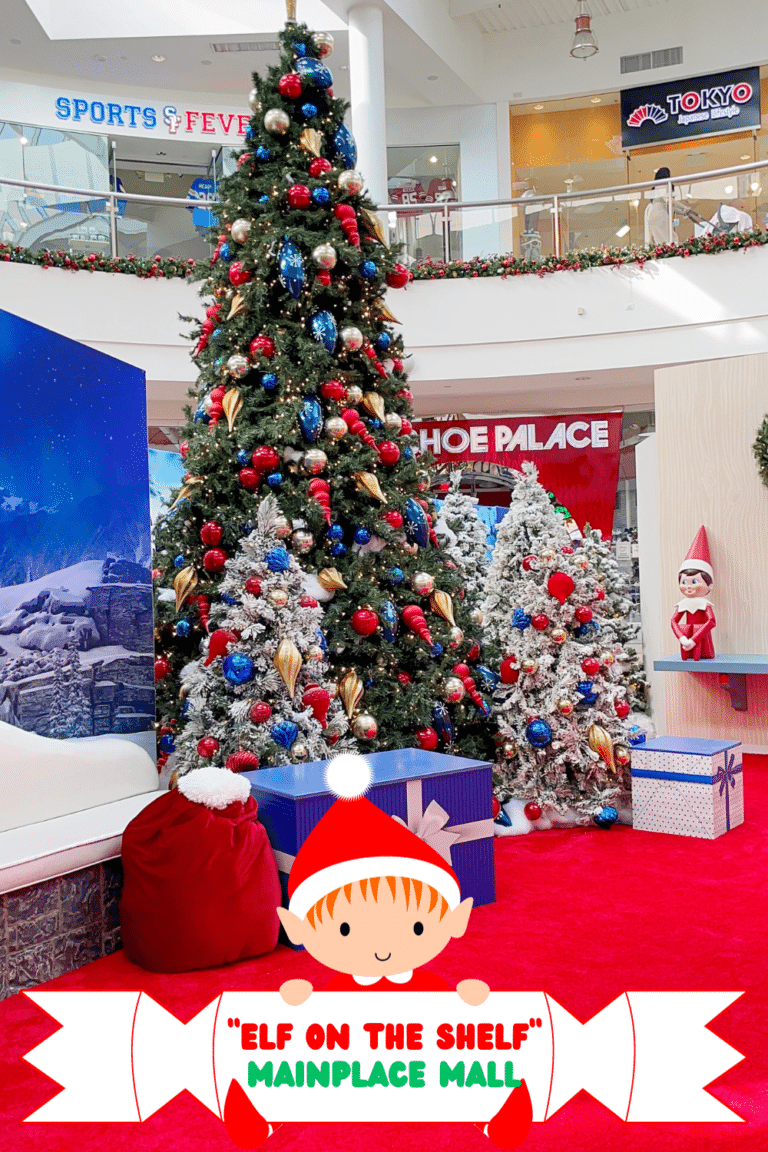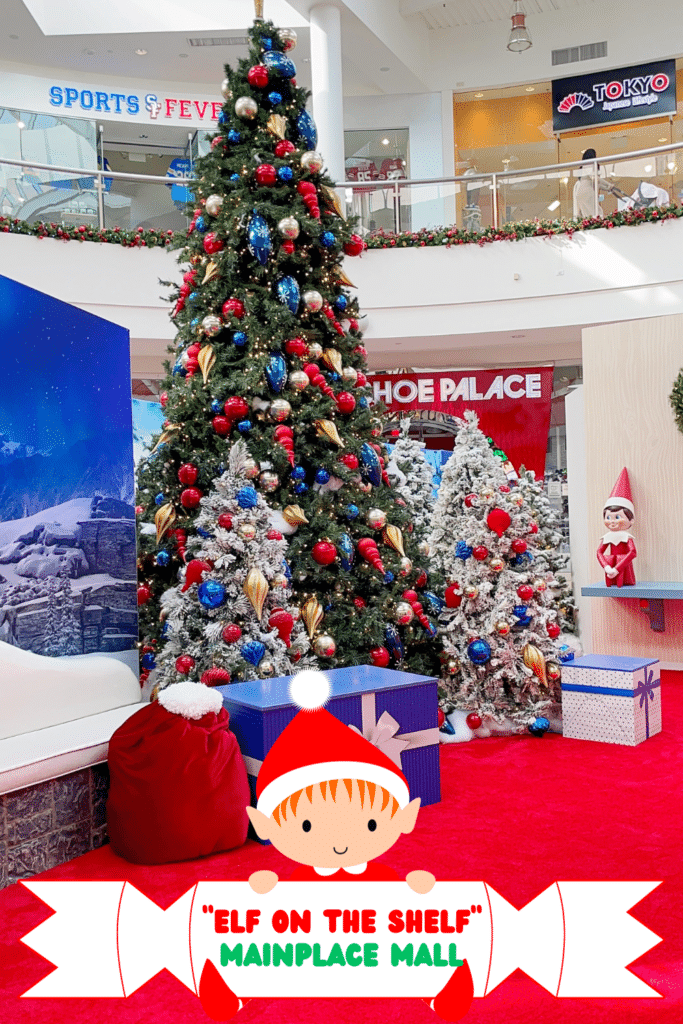 Originally published on October 20, 2023. Last Updated on October 20, 2023 by Pattie Cordova