Celebrate
Things to do this Easter in Orange County
Spring is here and we've been on the hunt for fun family-friendly events and Easter events for kids here in Orange County!
We rounded up a few in the list below – but if we missed one, please let us know!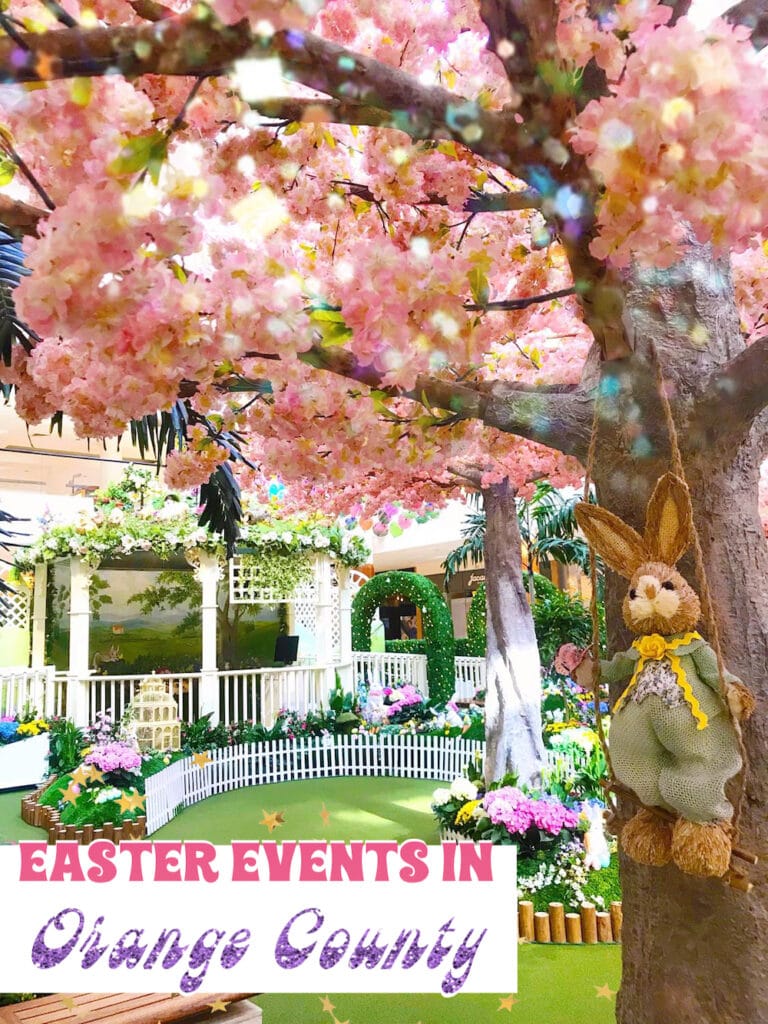 Scroll down for a great list that you can check out next time you're wondering what to do during Easter in Orange County. Also – check back throughout the season as we'll be adding more spring and Easter events to this list as they become available to us.
For ease of use, this Easter events in Orange County list is organized by city in alphabetical order. Take a look and let us know if we missed one of your favorite Spring events! Email ([email protected]) or message us on Facebook.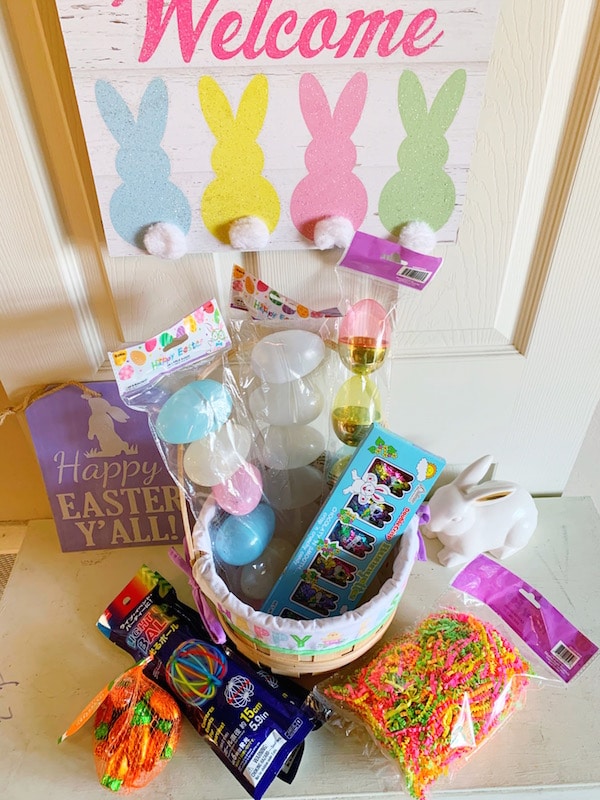 If you're spending Easter at home, try this fun glow-in-the-dark Easter egg hunt using supplies found at the dollar store!
If you're looking to take pictures with the Easter bunny at a local Orange County mall, check out our directory here: https://livingmividaloca.com/easter-bunny-photos-at-orange-county-malls
Aliso Viejo
FREE SAVCA Spring Celebration | March 27 & 28, 2021
Anaheim
Eggstravaganza Egg Scavenger Hunt at Downtown Disney District | March 15 – April 18, 2021
Ostermarkt – Easter Market at The Phoenix Club | March 28, 2021
Brea
Bunny Photos at The Brea Mall
Buena Park
FREE Spring Eggstravaganza | April 3, 2021
Photos with the Easter Bunny | March 26 – April 3, 2021
Easter egg hunt at Knott's Taste of Boysenberry Festival | March 5 – May 2, 2021
Cerritos
Easter Bunny Photos at Los Cerritos Center
Costa Mesa
FREE Hop on the Hunt | March 28 – April 3, 2021
FREE Easter family fun | April 4, 2021
Easter egg glow hunt | April 3, 2021
Dana Point
FREE Egg Decorating Contest for Kids |through March 29, 2021
FREE Bunny Hop Trolley | April 3, 2021
Fountain Valley
FREE Easter Play Day | April 3, 2021
FREE Springo Bingo | March 27, 2021
FREE Easter Eggstravaganza | April 3, 2021
Garden Grove
Drive Thru Eggscavation at Atlantis Play Center | April 3, 2021
Huntington Beach
FREE Easter Bunny Event at Bella Terra | March 29, 2021
FREE Springtime Marionette Show | March 22, 2021
FREE Drive Thru Easter Event | April 3, 2021
Aloha Easter Brunch at Old World | April 4, 2021
Drive in Movie Night: HOP | March 27, 2021
Easter Bunny Photos at Bella Terra | March 20 – April 3, 2021
Irvine
FREE Community Easter Egg Hunt | April 3, 2021
FREE Peter Rabbit Drive-In at Mariners Church | March 20, 2021
Strawberry Picking with the Easter Bunny | March 1 – April 4, 2021
The Rabbit Run 5k | April 3, 2021
La Habra
FREE Spring Covid Friendly Eggstravaganza | April 3, 2021
Ladera Ranch
FREE Eggs-travaganza Drive Thru Event | March 27, 2021
Laguna Niguel
FREE Bunny Photo Patch | March 27 & 28, 2021
Los Alamitos
FREE Spring Egg Hunt Kits | April 1, 2021
FREE Spring Carnival Drive-thru | April 3, 2021
Mission Viejo
FREE Kid City Easter Drive Up at Mount of the Olives Church | April 3, 2021
Bunny Photos at the Shops at Mission Viejo
Newport Beach
FREE Easter Augmented Reality Experience at Fashion Island | March 12 – April 4, 2021
FREE Newport Civic Center Bunny Statues
Experience Spring at Roger's Gardens | March 19 – May 9, 2021
Orange
FREE Easter Basket Giveaway at Gonzalez's Restaurant | March 27, 2021
Irvine Park Railroad Easter Eggstravaganza | March 13 – April 3, 2021
Easter Bunny Photos at the Village at Orange
Family Easter Event at St. John's | April 3, 2021
Placentia
FREE Easter Eggcitment | March 27, 2021
Santa Ana
FREE Easter bunny visit | March 27, 2021
FREE Community Egg Hunt at Orange County First Assembly of God | April 3, 2021
FREE Spring into Crafting at Santa Ana Library | March 15-19
Easter Bunny Photos at MainPlace Mall
San Clemente
FREE Talega's Build-A-Basket Eggstravaganza | March 20, 2021
Stanton
FREE Egg-cellent Easter Adventure City Wide Egg Hunt | March 10 – 30, 2021
FREE Drive Thru Egg Hunt | April 3, 2021
FREE Movie Under the Stars: HOP | April 2, 2021
Tustin
FREE Hoppy Easter Walk-Through Event | April 3, 2021
Yorba Linda
FREE Eggcitment Egg Hunt at Hurless Barton Park | April 3, 2021
FREE D&J's Kids Easter Egg Hunt | March 27, 2021
FREE Canyon Hills Church Easter Egg Hunt | April 3, 2021
Flashlight Egg Hunt at Hurless Barton Park | March 26 & April 2, 2021

Various Locations
FREE Easter Coloring Pages at Stater Bros. | March 20-21, 2021
THANKS FOR READING! ❤ SAY HELLO TO US ON FACEBOOK. WE'RE @LIVINGMIVIDALOCA