"The Polar Express" at MainPlace Mall offers a safe Santa photo opportunity
Remember last year's "A Christmas Story" Santa set-up at MainPlace Mall? Well this year, MainPlace Mall has a brand-new and COVID-safe Santa set to enjoy this year, inspired by the fan-favorite Warner Bros. film, "The Polar Express."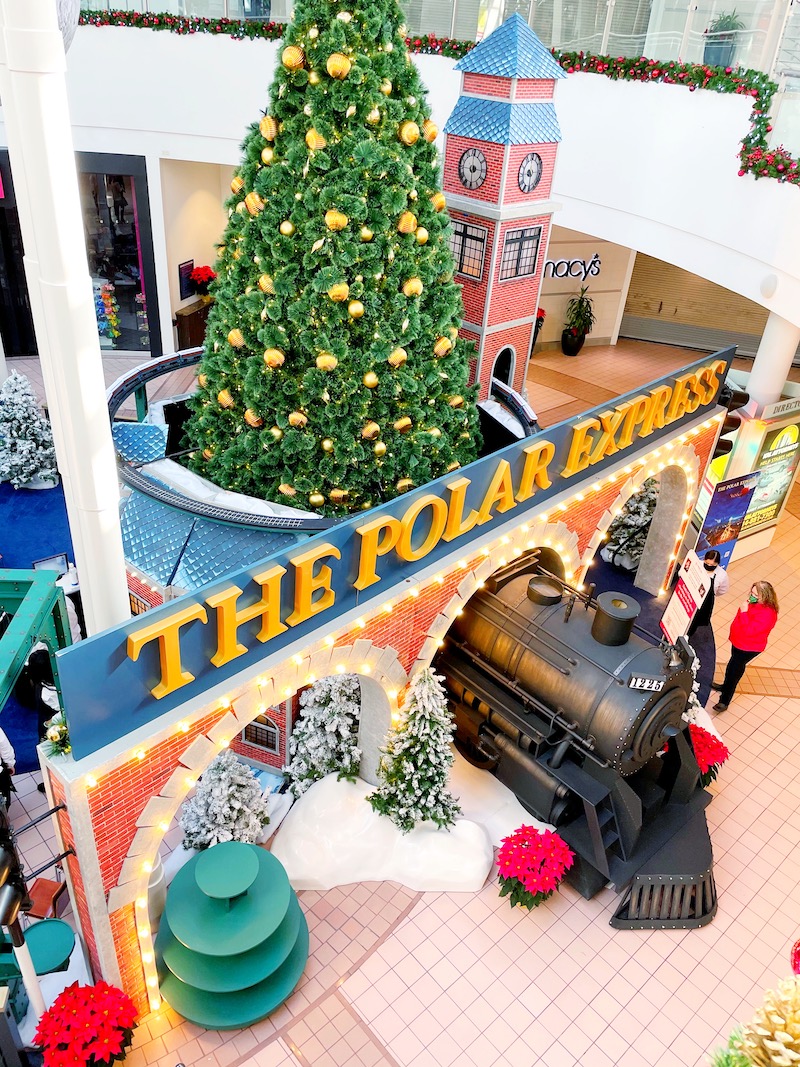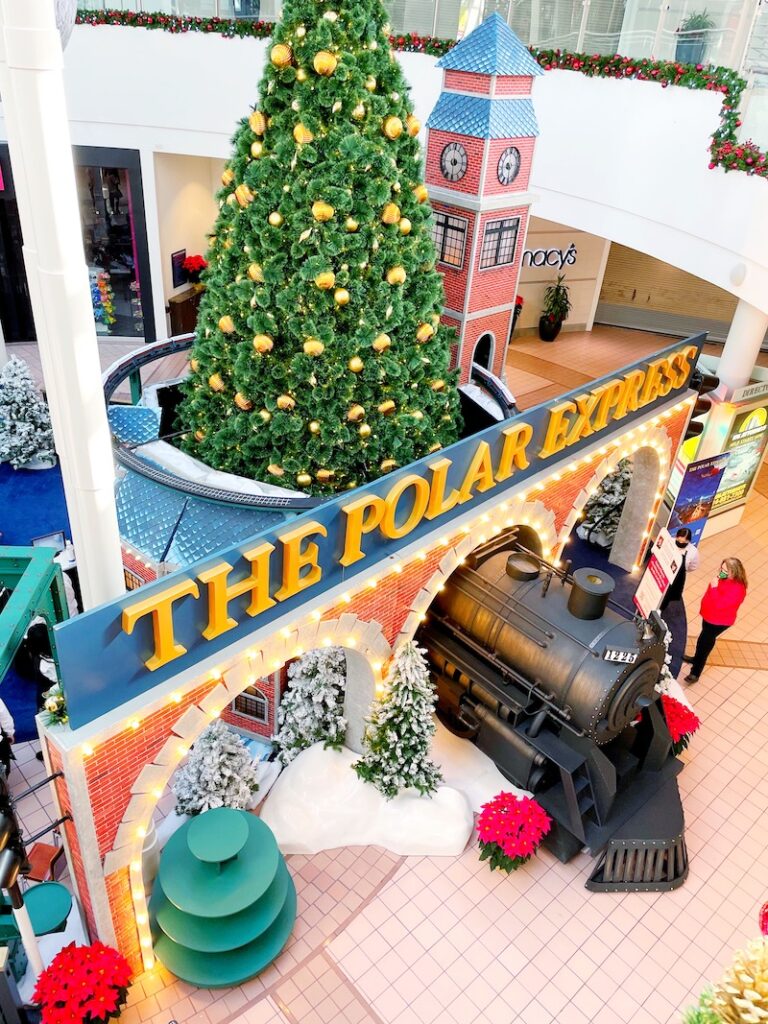 We visited this new "contactless" Santa visit that began with a walk through "The Polar Express" interactive set.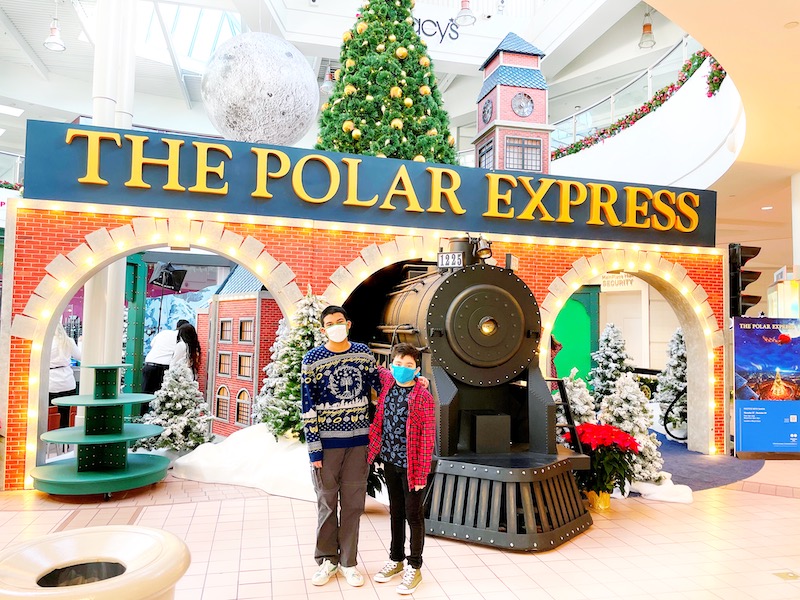 The walk-through set, located in Macy's Court, combines the best elements of today's highly popular "selfie museums" and augmented reality interactive experiences, making the wait to see Santa as much fun as the visit itself.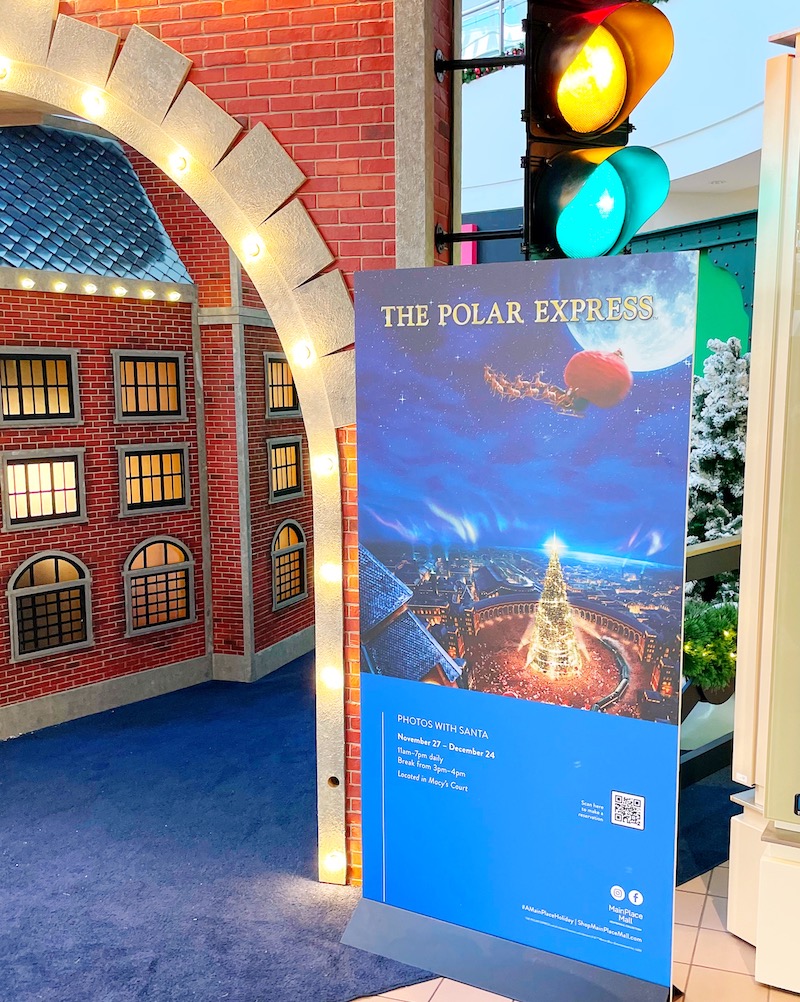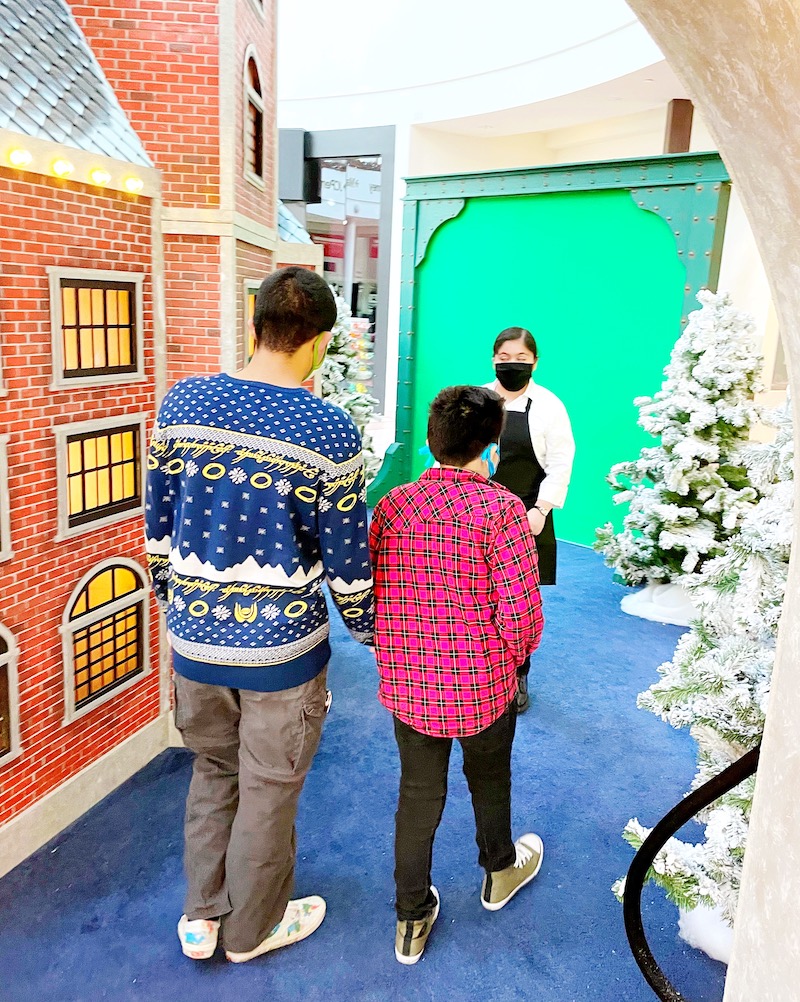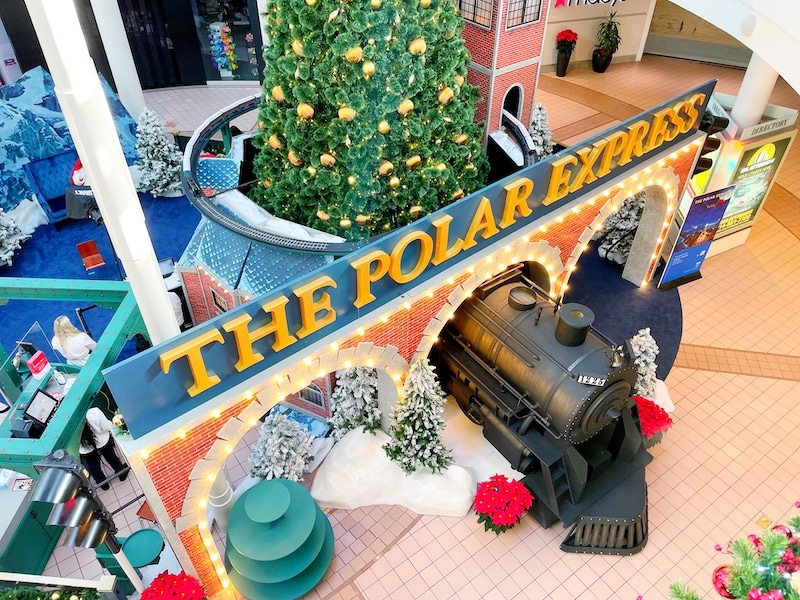 To deliver a captivating experience, children will still be able to talk with Santa from a safe distance to share their wish lists. Guests, and Santa, will all wear masks during their visit and photo capture.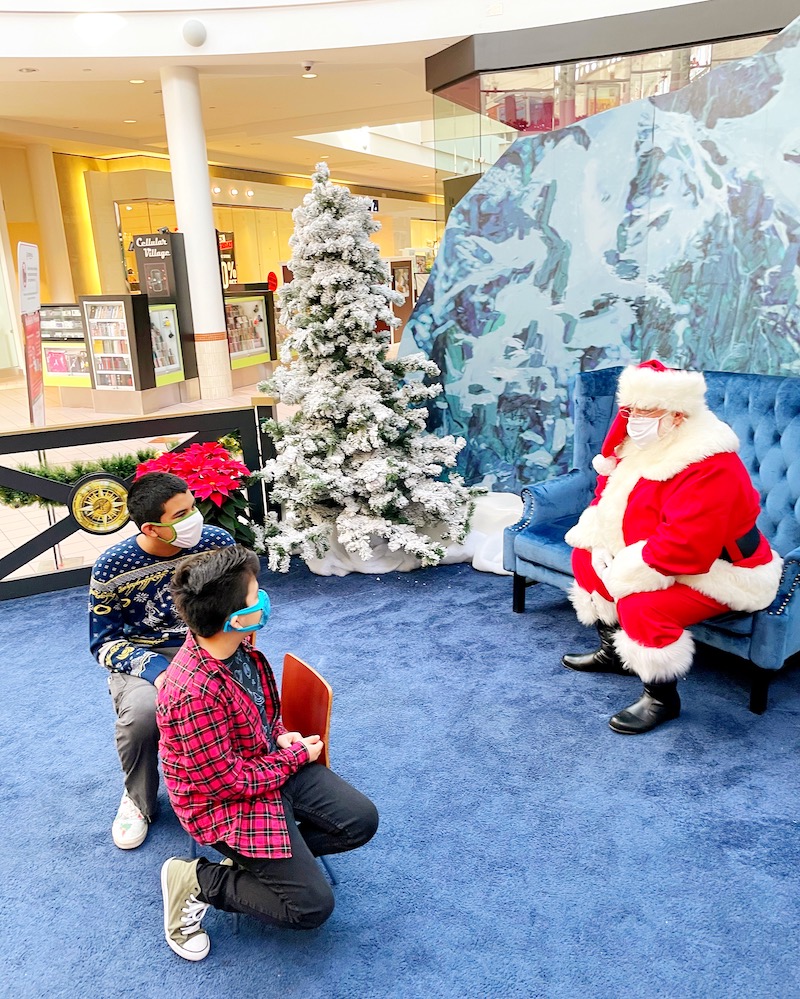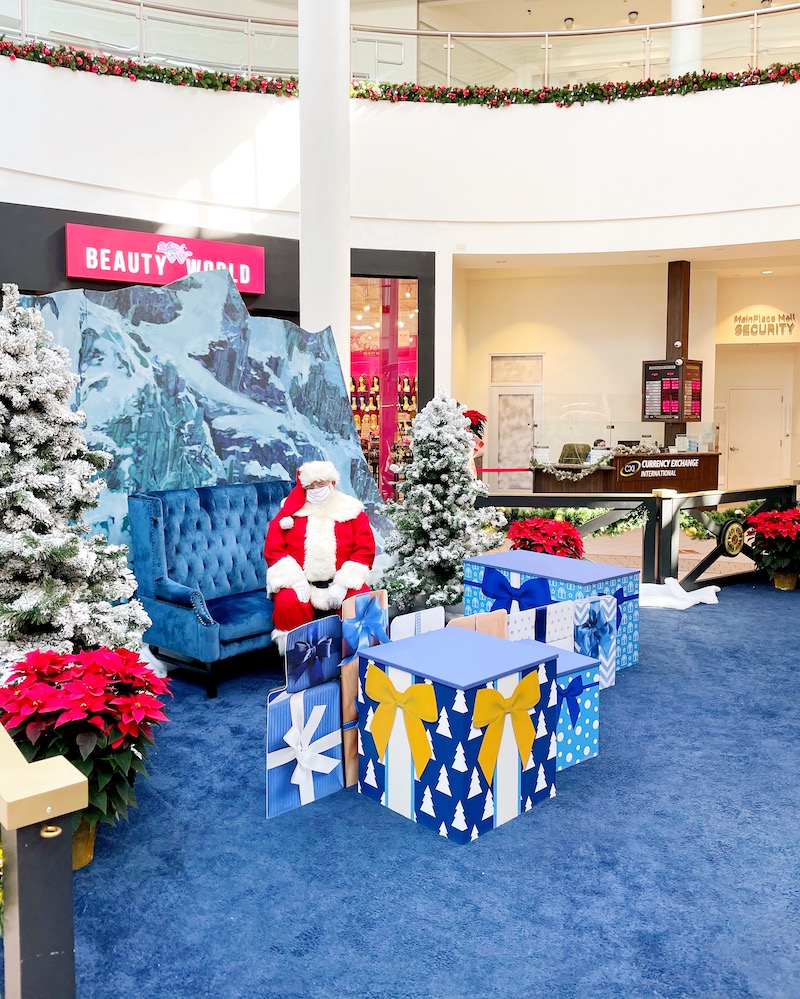 Photos with Santa will be taken with 6 feet of social distance between Santa and his guests, and each picture will be professionally staged to minimize the visibility of that distance.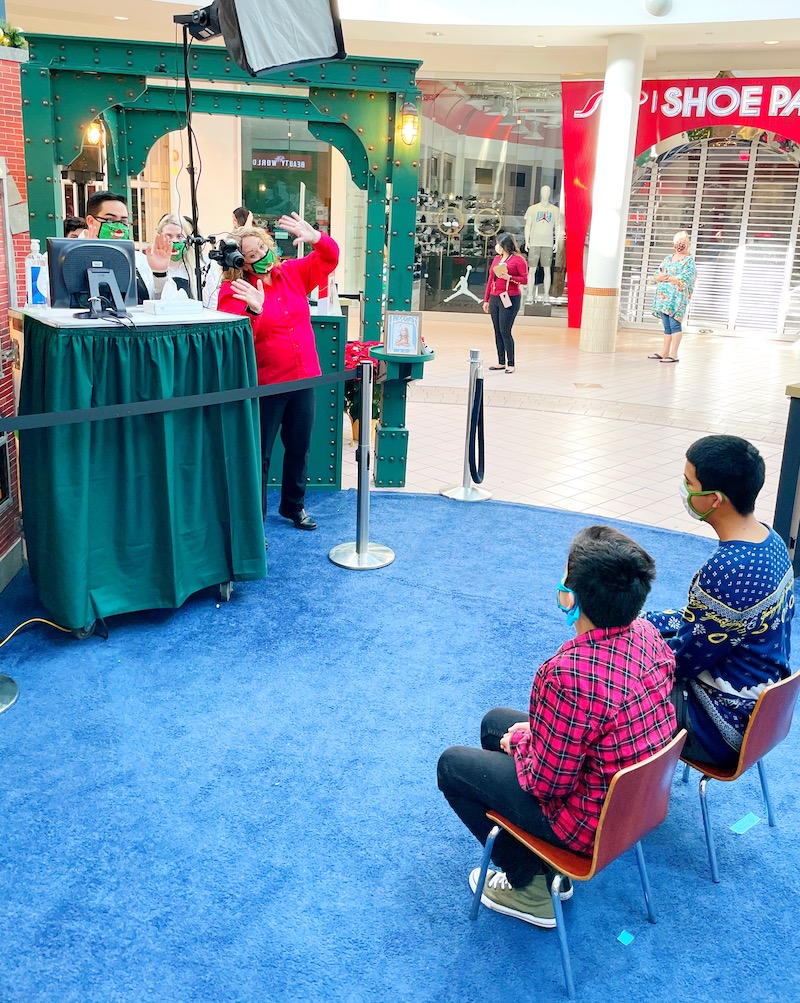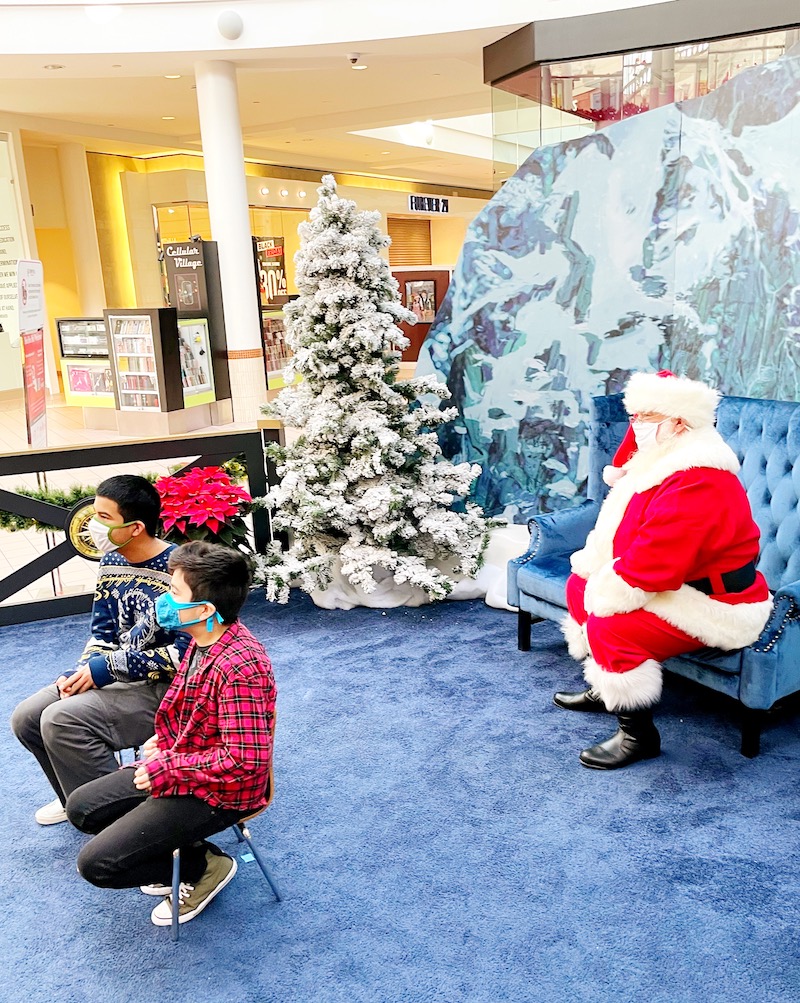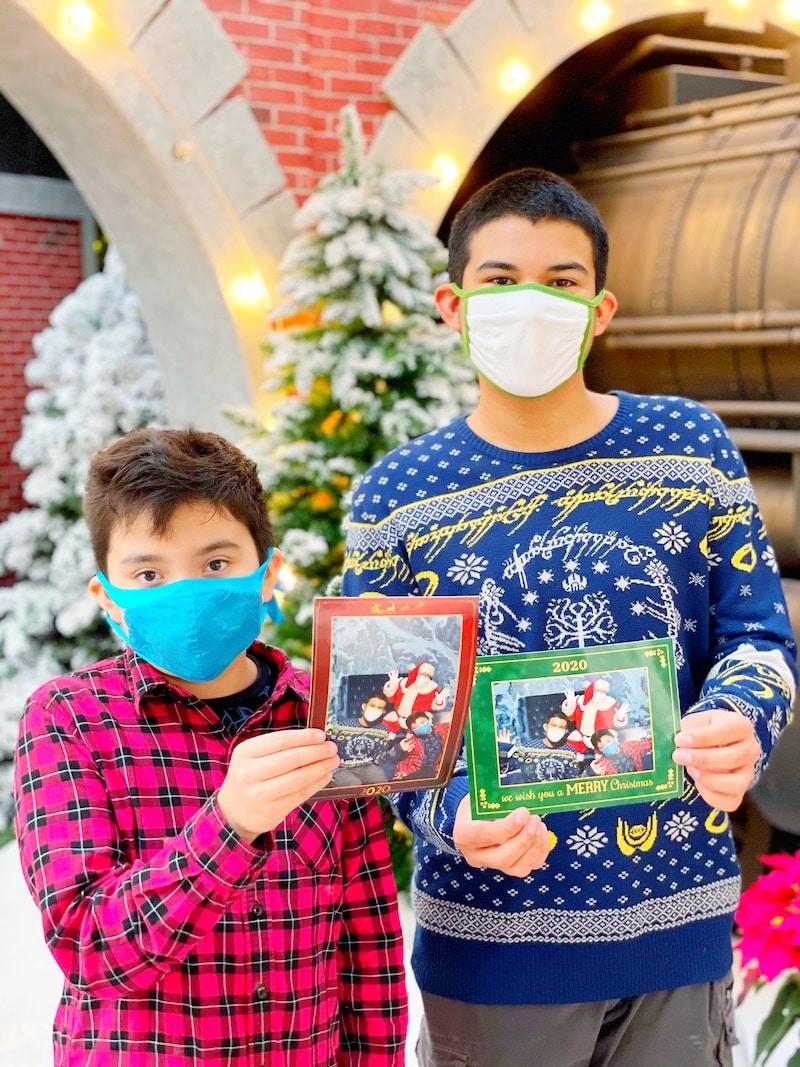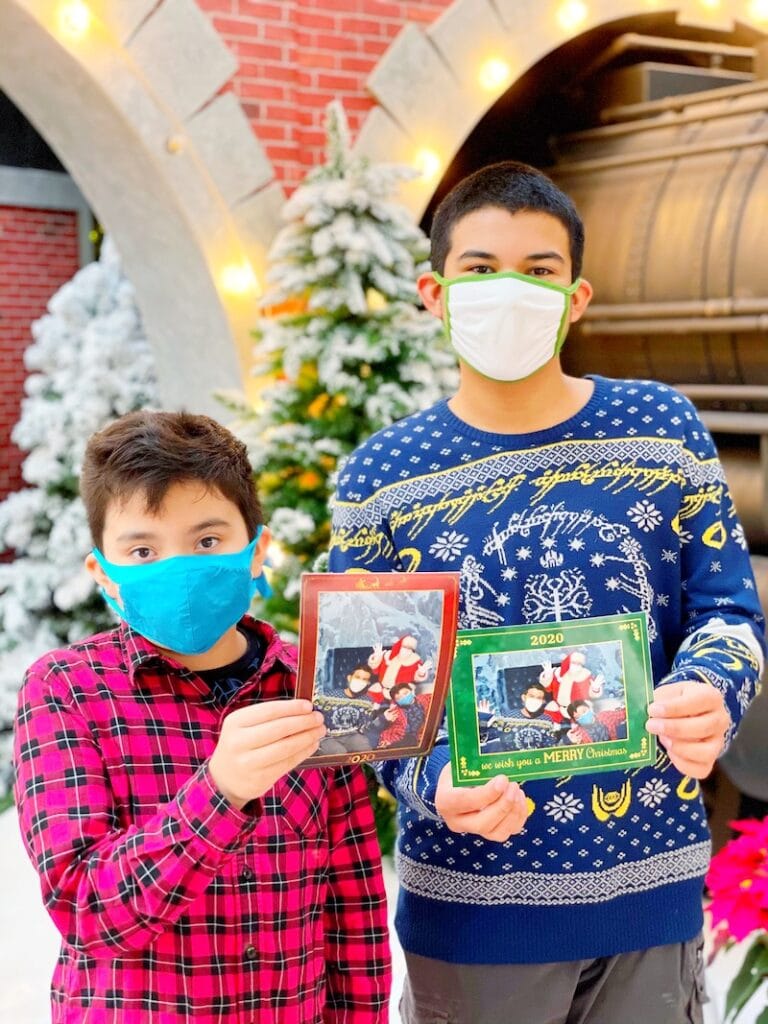 Santa arrives at MainPlace Mall on November 27th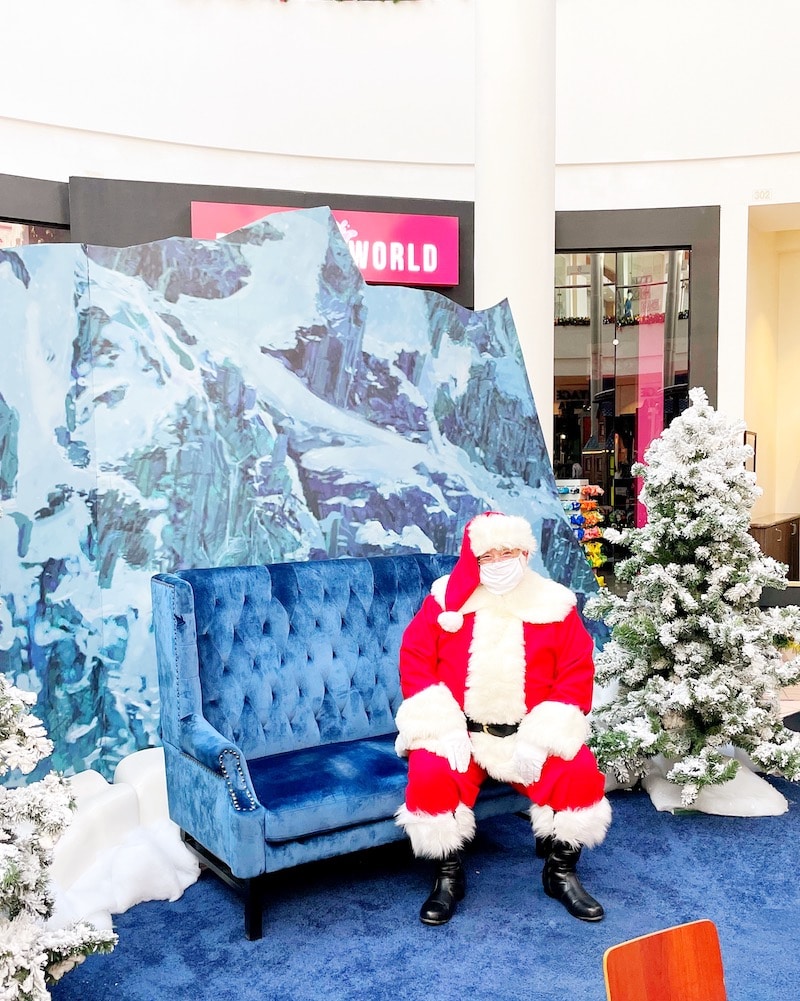 Santa hours at MainPlace Mall
Santa will be available for visits and professional photos daily beginning Friday, November 27th.
November 27th – December 23rd: 11 a.m. to 7 p.m. (with a break from 3 p.m. to 4 p.m. each day)
Christmas Eve, December 24th: 9 a.m. to 6 p.m. (with a break from 1 p.m. to 2 p.m.)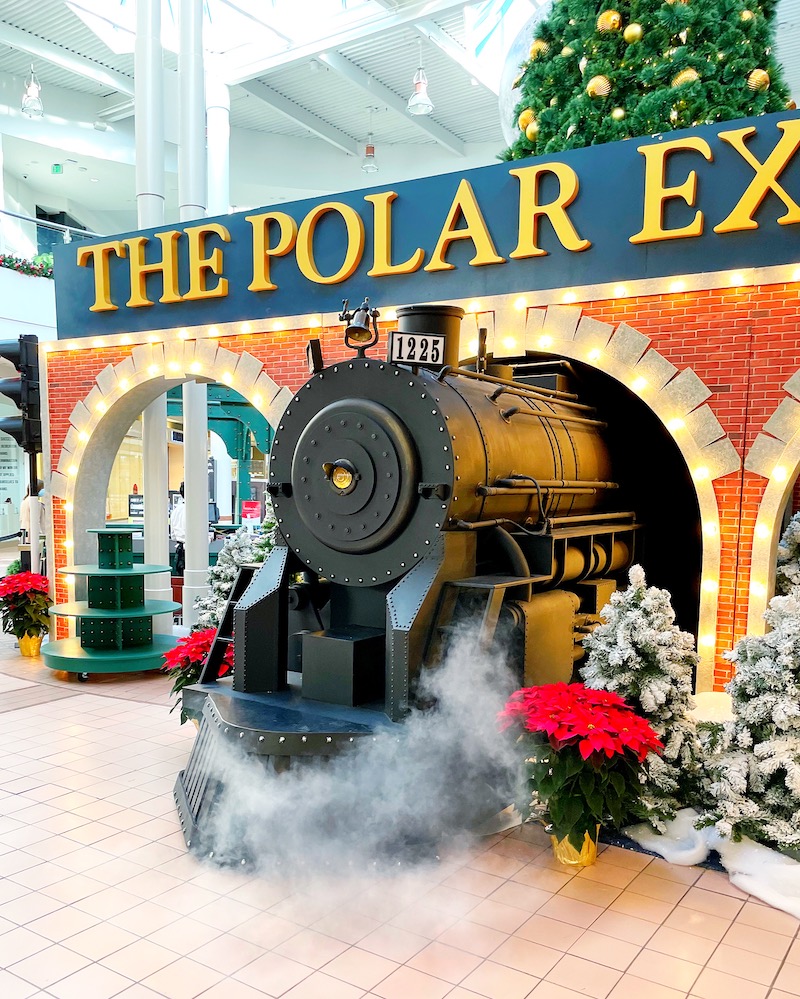 To reduce overall wait times and promote social distancing and contactless payment, families are strongly encouraged to make a reservation in advance of their visit at https://bit.ly/2TaLF5M.
While strongly encouraged, a reservation is not required, and walk-up visits will be accommodated on a space-available basis.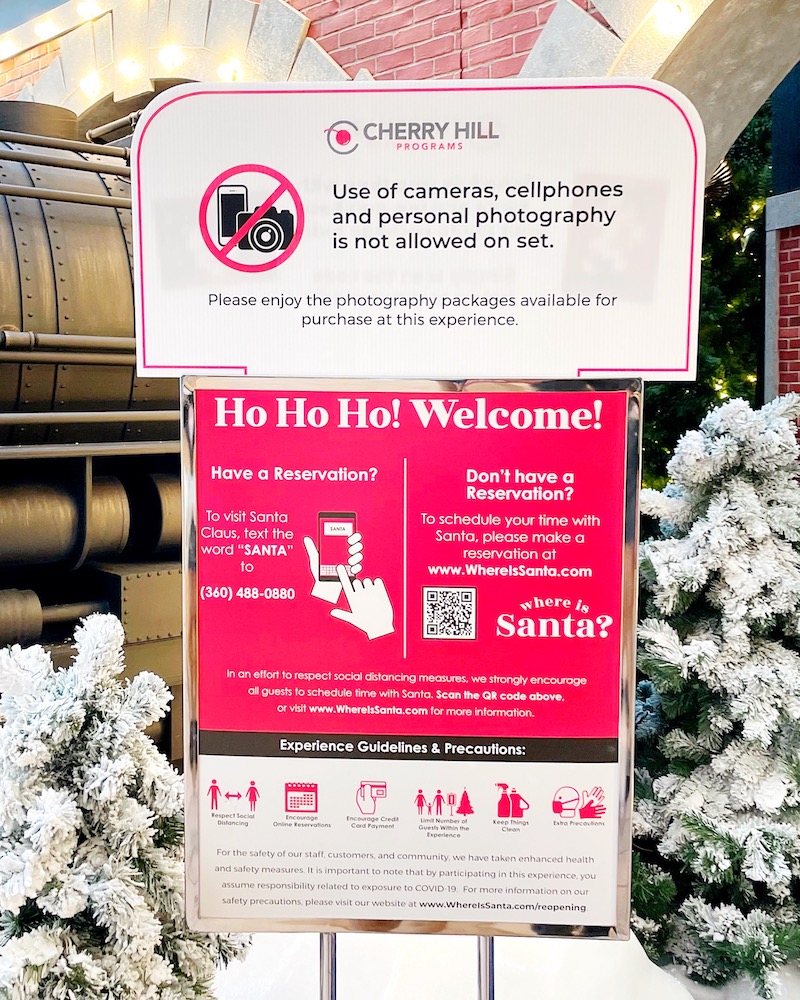 On Black Friday only, MainPlace Mall brand ambassadors will hand out "The Polar Express"-themed giveaways, including wooden train whistles, plastic trains, conductor hats, and "believe" bells while supplies last.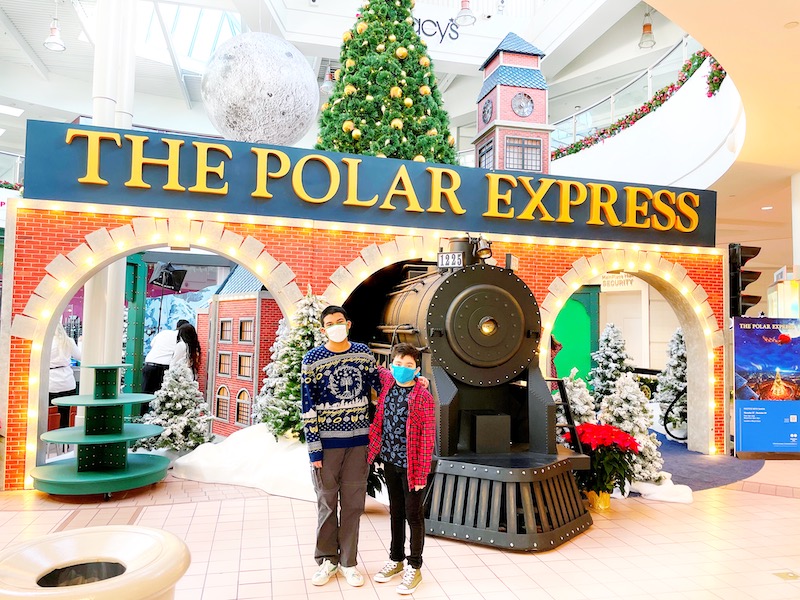 What do you think of this year's "The Polar Express" theme? Let us know in the comments below!
Originally published on November 17, 2020. Last Updated on December 2, 2020 by Pattie Cordova