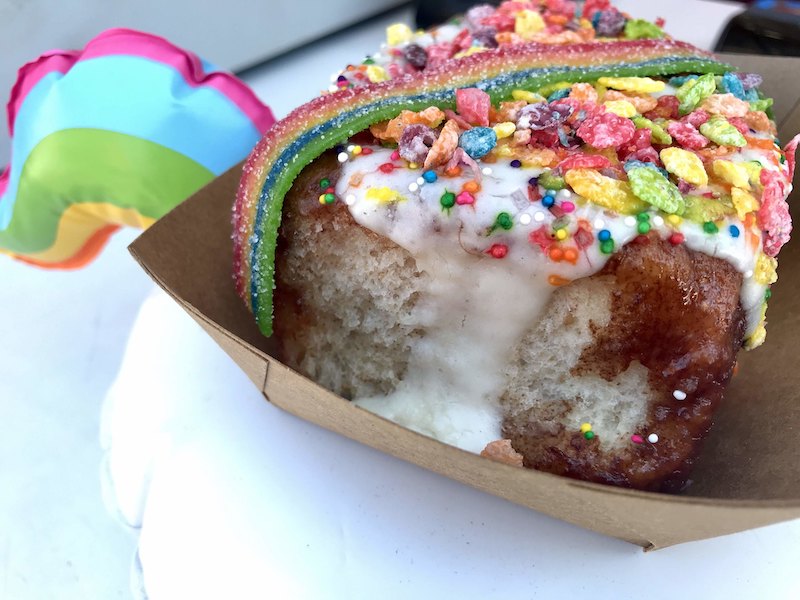 Holidays
OC Fair 2022 discounts, tickets and prices
The OC Fair is back at the OC Fairgrounds at 88 Fair Dr., Costa Mesa, CA 92626, with a new theme, "Feel the Sunshine." The 2022 OC Fair starts July 15th and ends on August 14 (that's 23 days and nights!), and to make your visit more budget-friendly, we are sharing ALL the OC Fair discounts available this year. Read on for more info on how to save when visiting the OC Fair, ticket information and prices for admission and parking, and their super-popular OC Fair Super Pass.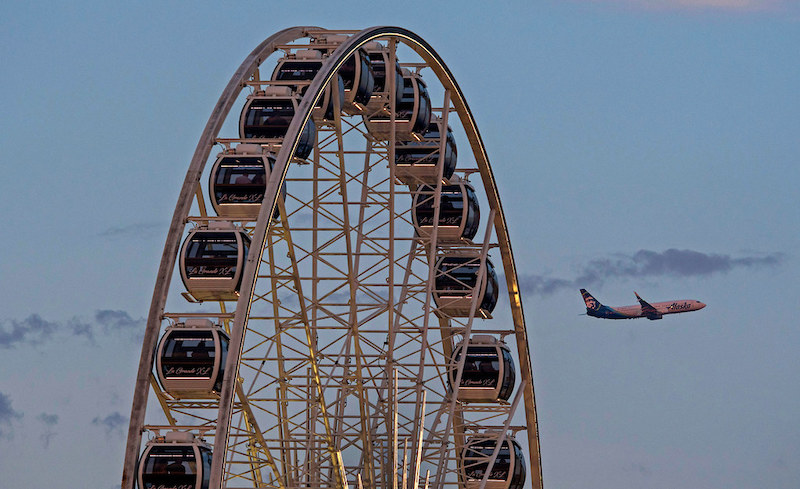 OC Fair discounts, tickets and prices
OC Fair Super Pass
The OC Fair has discontinued Super Passes.
OC Fair Single-Day Admission Prices
Single-Day Admission Prices
Tickets must be purchased online in advance and will not be available for purchase at the gate. You will not be charged transaction fees for your Fair admission ticket purchase!
No transaction fees on OC Fair admission tickets! 
Tickets are good only for the date purchased; please choose carefully – no exchanges or refunds.
Tickets below allow entrance into the OC Fair. Additional admission may be required for shows in Pacific Amphitheatre, The Hangar, Action Sports Arena and other special events. Concert tickets and action sports reserved seats include free Fair admission.
General (ages 13-59): $12 Wednesday and Thursday
General (ages 13-59): $14 Friday-Sunday
Seniors (ages 60+): $7
Youth (ages 6-12): $7
Children 5 and younger are free
OC Fair Parking
Parking tickets are only available at the gates. Cash or credit accepted; advance parking is not available. 
The free shuttle from Experian and OCTA's OC Fair Express bus service WILL NOT be available this year.
General $10
Buses and Limos $20
OC Fair Parking Gate Information
Gate 1: Located on Fair Drive. This is our main gate, and is available for Uber/Lyft/taxi drop-off and pickup.
Gate 3: Located on Fairview Drive at Merrimac Way, provides easy access to Green Gate or Blue Gate.
Gate 8: Located on Arlington Drive, provides easy access to Yellow Gate.
Gate 10: Located on Newport Blvd. and is often closed during peak hours. Can provide access to Blue Gate or Yellow Gate.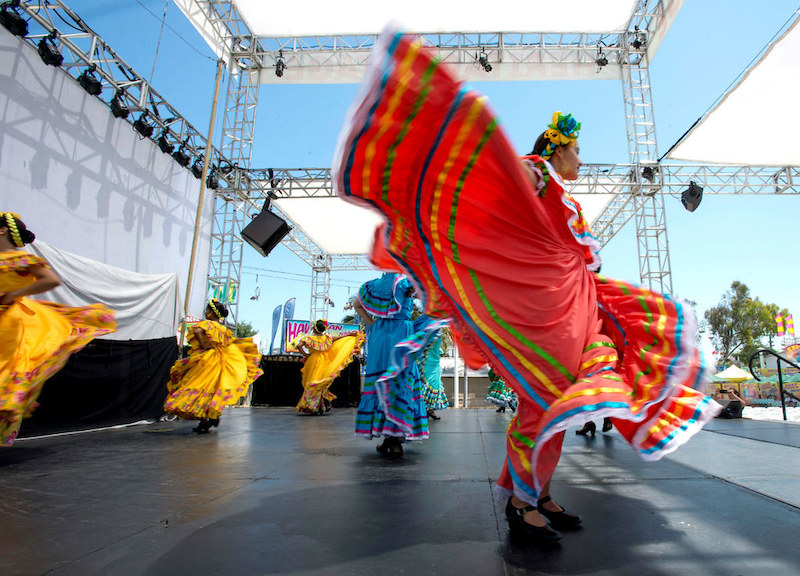 Best OC Fair 2022 Discounts and Deals
To comply with public health directives, this year's OC Fair will be a limited-capacity event. They will not be able offer all admission options that were available in the past.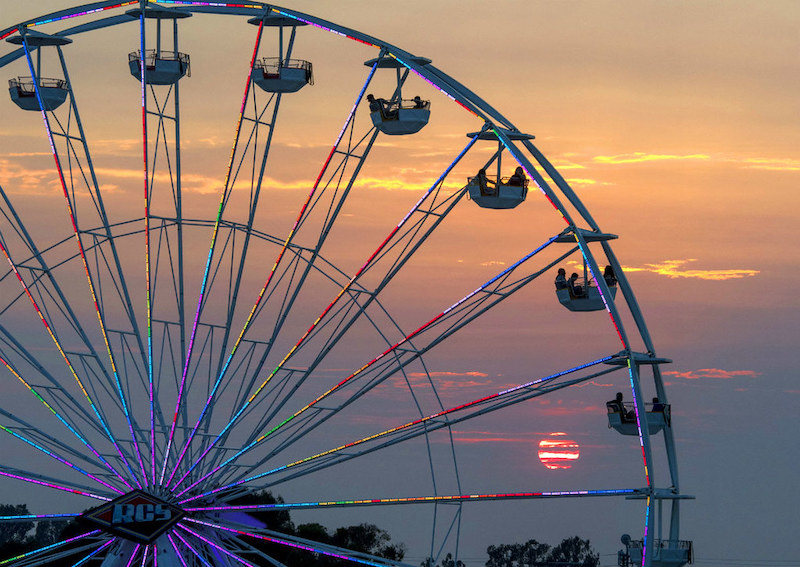 OC Fair 2022 Coupons
None at the time of this update.
OC Fair Carnival Promotions
Carnival Rides & Games
The 2022 OC Fair is July 15-Aug. 14, open Wednesdays-Sundays. Advance tickets are required! Make sure to buy your admission tickets online today so you don't miss out on your favorite summer fair!
There will be two carnival areas: Main Carnival and Kidland. You can purchase ride and game tickets online by buying a FunPass, which can be loaded up ahead of time. Great news! Unlimited ride wristbands are returning for the 2022 OC Fair.
Unlimited ride wristbands are available this year! The 2022 OC Fair is July 15-Aug. 14 and will feature two carnival areas: Main Carnival and Kidland. You can purchase ride and game tickets online or through your FunPass app. 

16 FunPass tickets for $20

40 FunPass tickets for $50
80 FunPass tickets for $100
Unlimited ride wristband good on Wednesday or Thursday only for $49.

Good for Unlimited Rides and 2 Free Games. Redeem by 5pm, Ride until 8pm, Wed/Thu only!!

Taste of Fair Foods

Every Thursday from 11 a.m. to 4 p.m., featuring $4 food options. Fun-sized samples include funnel cake, tri-tip, lemonade, cinnamon rolls, tacos, gelato, cotton candy and more.

Read & Ride

Children ages 5-11 who read three books and complete the online book report form (available at  ocfair.com/readandride) will receive two free rides in Kidland. Completed forms will receive the reward via a QR code.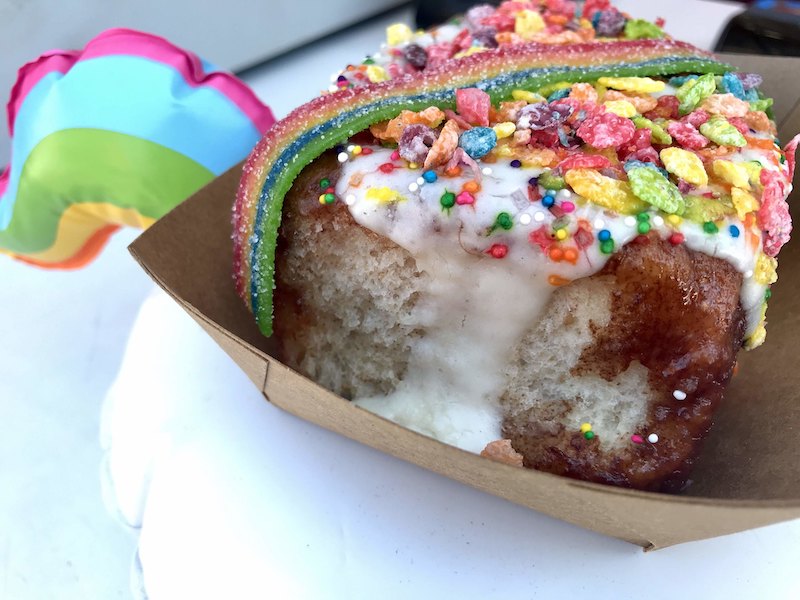 Key things to know about the 2022 OC Fair
A limited number of tickets are available each day
Advance online ticket sales only – no transaction fees
Tickets are good only for the date purchased; please choose dates carefully – no refunds
Same-day Fair admission is included with tickets to concerts during the Fair
OC Fair is not currently planning to increase capacity
Ticket prices will not increase
Sales are no longer restricted to California residents
Masks are not required
Originally published on July 8, 2022. Last Updated on October 25, 2022 by Pattie Cordova