Holidays
Guide to choosing your New Year's Eve underwear
My mom always asked me what color I would be wearing for my New Year's Eve underwear. Not because she was genuinely interested in my fashion choice, but more so she could tell me what would be in store for me for the New Year.
I would hear it every year – "Choose your New Year's Eve underwear color wisely. The undies you have on will bring you luck in…" and then she would explain to me what my New Year's Eve panties color meant. It's this New Year's Eve underwear tradition that I've passed on to my own kids! Scroll down to see what colors mean for New Year's Eve.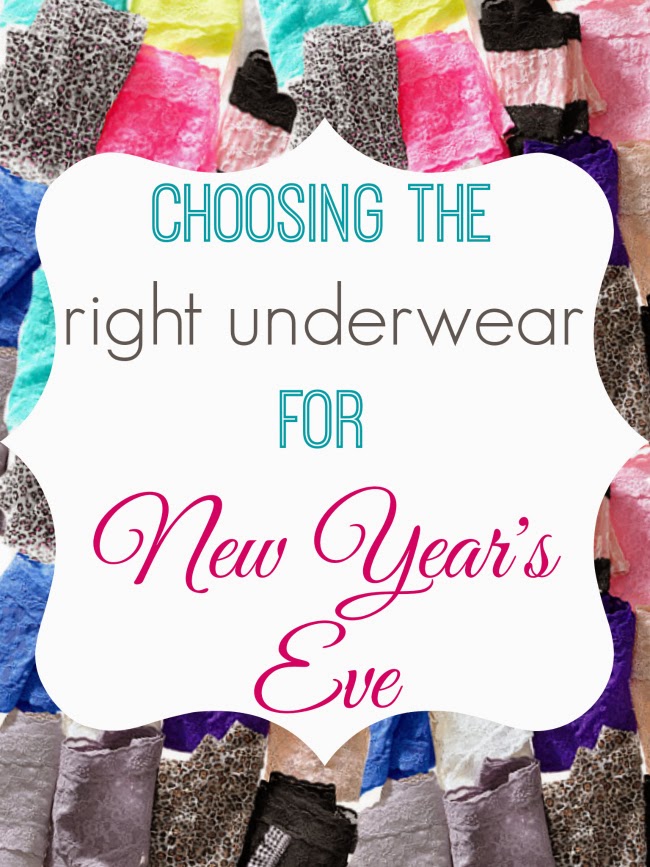 New Year's Eve underwear color meaning
Wear Blue if you want Wellness, Good Health and Tranquility.
Wear Yellow if you want Prosperity, Wealth and Success.
Wear Red if you want Love, Passion and Romance.
Wear White if you want Peace, Harmony and Happiness.
Wear Green if you want Well-Being, Life, and more Nature in your life.
Wear Pink if you want Love and Harmony.
This New Year's Eve, choose the color of your underwear based on what you want the new year to bring you. If nothing else, it'll throw out the good vibes and have you focusing on what you want this coming year to be all about. And let me know what color your panties you'll be wearing!!!
p.s. If you're wondering what color underwear to wear with white clothing… we recommend nude. It's not on the list of New Year's Eve undies, but they won't show through your clothing.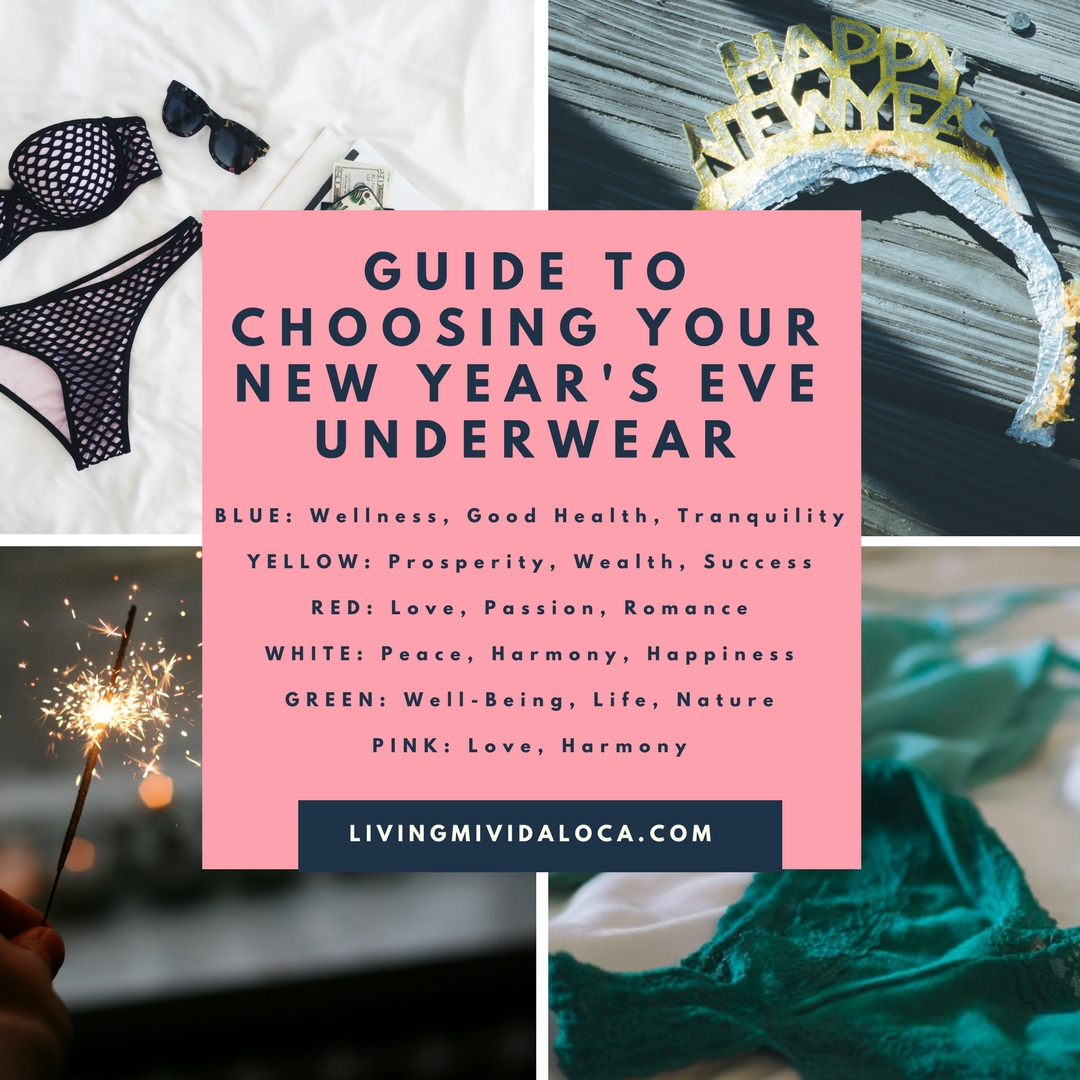 Related
Family-friendly events for New Year's eve in Orange County
New Year's Eve Celebrations in Orange County
FREE weekend events in Orange County
Originally published on December 31, 2013. Last Updated on December 30, 2022 by Pattie Cordova