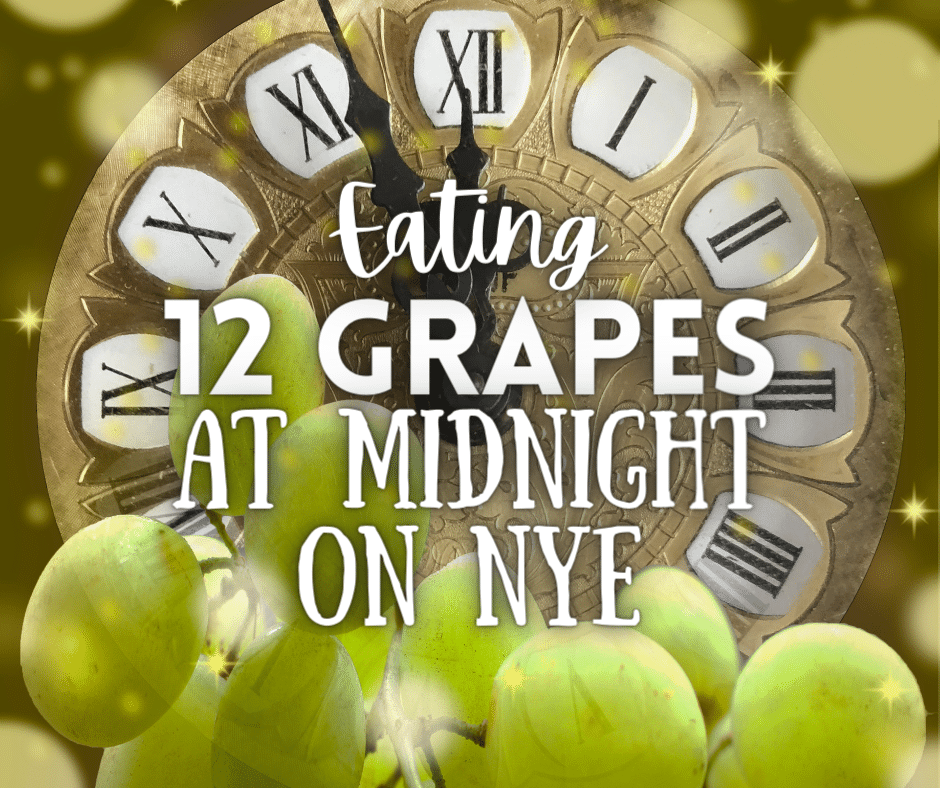 Holidays
12 Grapes at Midnight on New Year's Eve ( Free Printable)
What does 12 grapes at midnight mean to you? Do you know the tradition behind this holiday ritual? Growing up, the tradition my family followed was to buy grapes and after eating each grape which stands for the 12 months of the upcoming year, you are supposed to make a wish for each month. It doesn't matter what type of grapes you buy; what matters is that you make a wish for each month – there were never any leftovers!
What 12 grapes at midnight means to me now is a chance to reflect on the year that has passed and make some resolutions for the coming one. I also like to think about what I'm grateful for, even if it's something small. And of course, eating 12 delicious grapes is always a good way to ring in the new year!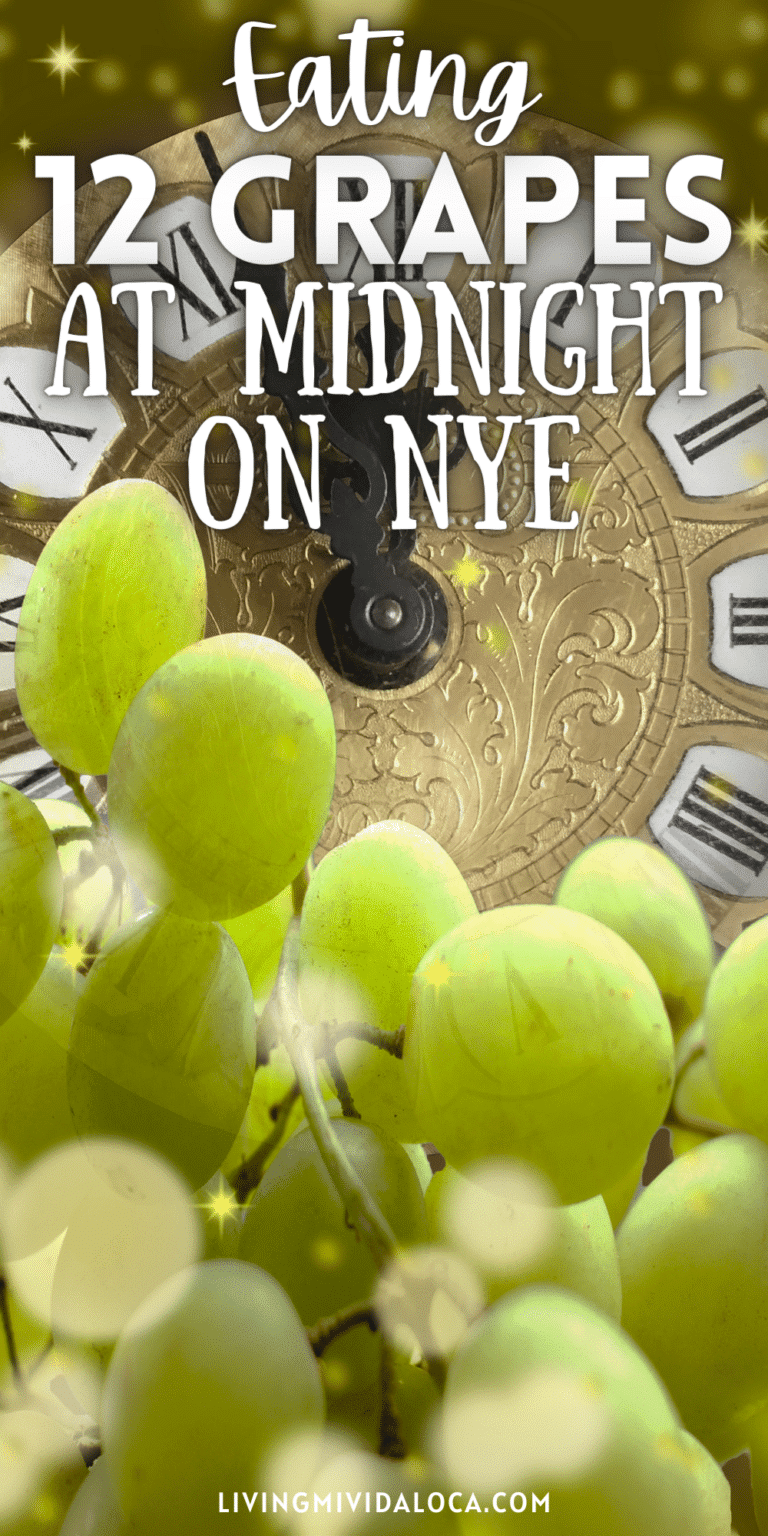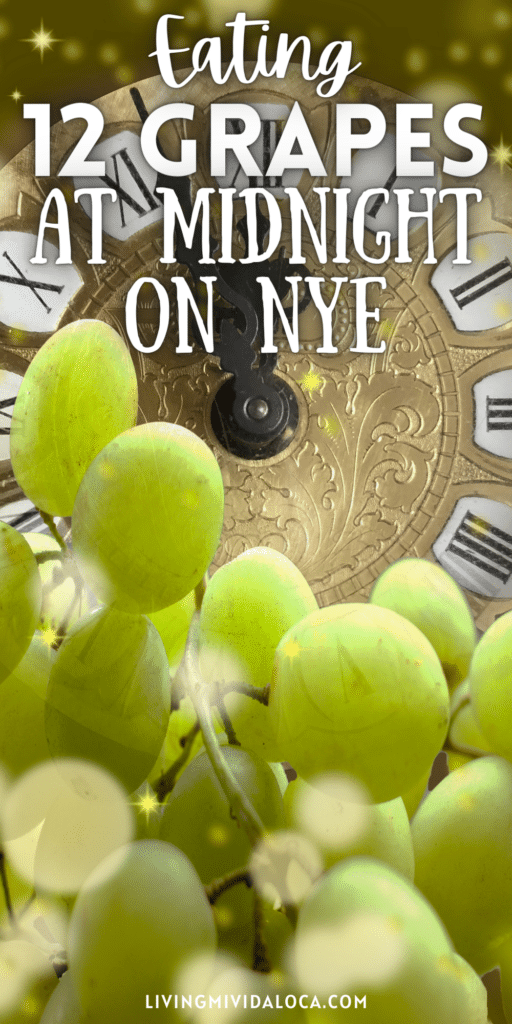 Why 12 grapes at midnight
Eating twelve grapes at midnight on New Year's Eve is a tradition from Spain that has been adopted in the United States.
It's believed that 12 grapes eaten at 12:00am on December 31st will bring good luck in the coming year. This tradition is thought to have originated in Spain, where it's customary for people to eat one grape per strike of the clock when it strikes 12:00am.
Now you may be wondering how you are going to know what to wish for, so we have provided a printable so you can write down your wishes ahead of time and share them with family and loved ones.
12 wishes at midnight printable
You can make this an annual tradition that you start with your loved ones and have fun doing it. To make it easier, instead of having each person make 12 monthly wishes, you can have the family fill out the 12 grapes at midnight printable together and have 12 family wishes.
Here are some suggestions for things to do by month:
January– Volunteer as a family for Martin Luther King Day of Service
February– Plan a Galentine's Night Out for Valentine's Day with your girlfriends
March– Try some Irish Nachos for St. Patrick's Day
April– Take a vacation for Spring Break
May– Plan a trip to a museum for International Museum Day
June– Plan something special for dad for Father's Day
July– Come up with your own recipe for that Fourth of July barbecue
August– Plan a family beach getaway for the weekend
September– Fall photo shoot with the family or cook something with pumpkin in it
October– Make homemade costumes for your family, decide on a family theme
November– Support your local community and attend a city tree lighting event
December– Donate toys with the Toys for Tots program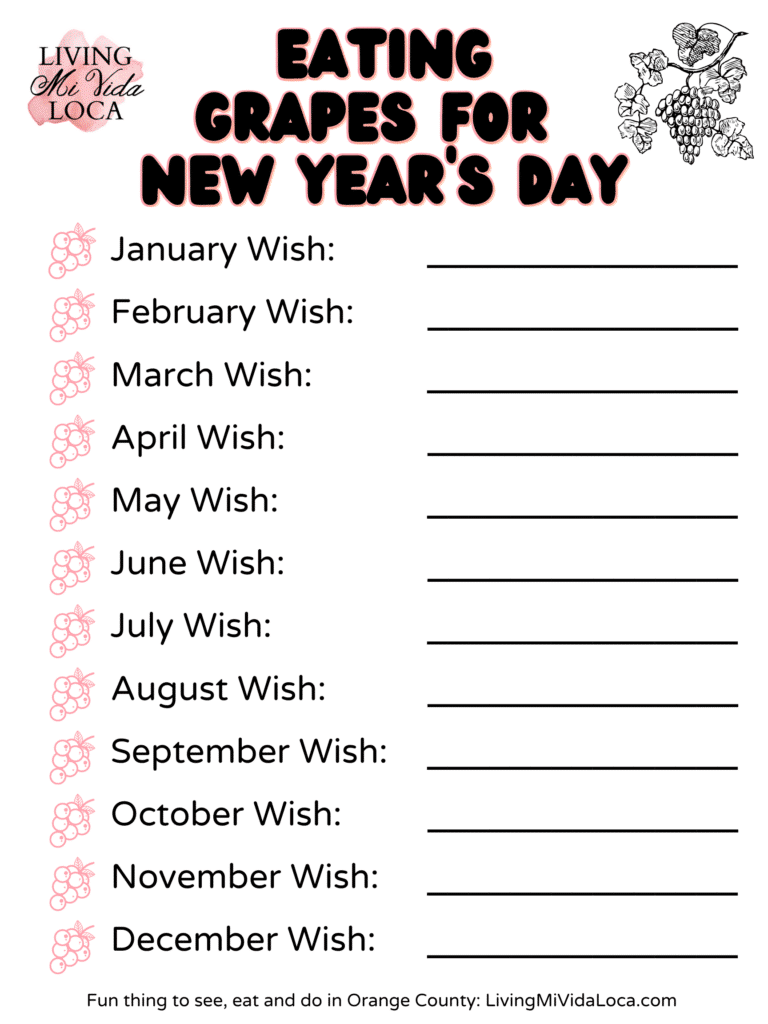 We hope you enjoy this family friendly activity with your loved ones on New Year's Eve!
What are your thoughts on 12 grapes at midnight? Share them in the comments below! Wishing you all a very happy and healthy New Year!
Originally published on December 29, 2021. Last Updated on February 20, 2022 by Pattie Cordova